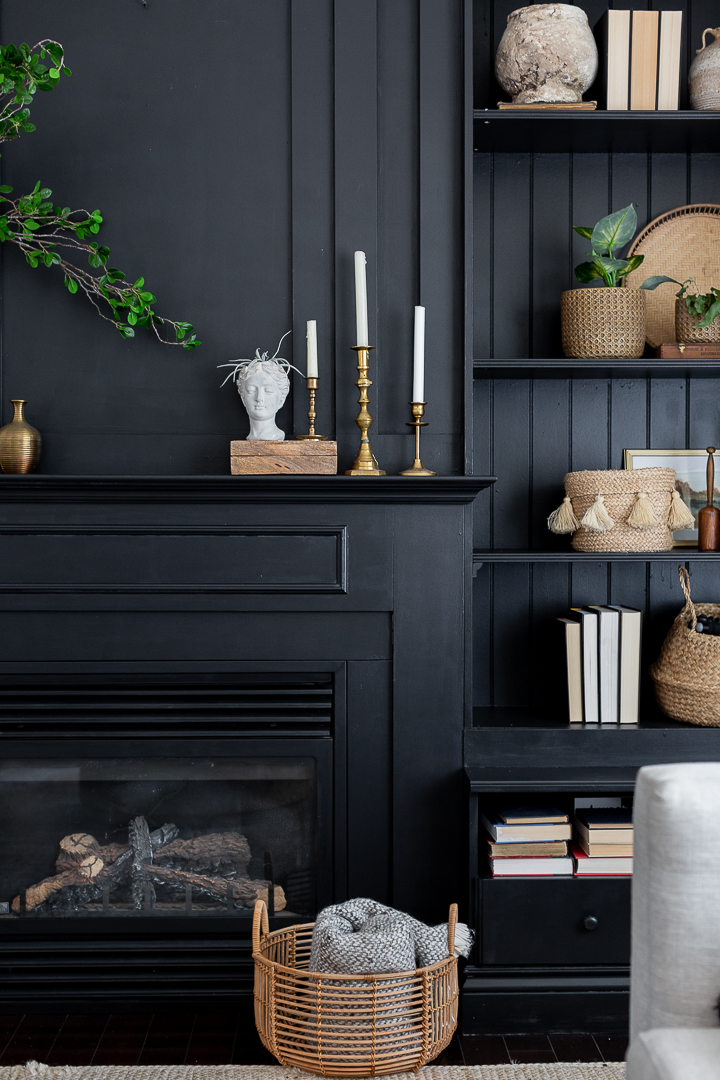 Hello friends. I hope you had a great weekend. The weather has been up and down here. It snowed for two days and then it was sunny and warm and then rainy and cool….(?) I know it's been a while since I last posted. I don't remember April's weather being so up and down…
It's been a little difficult to create content as we're back to a full lock down here in Ontario and most stores are closed. 🙁 But I was itching to give the built-ins a little change. So here's a little Black Built-ins Shelf Decor.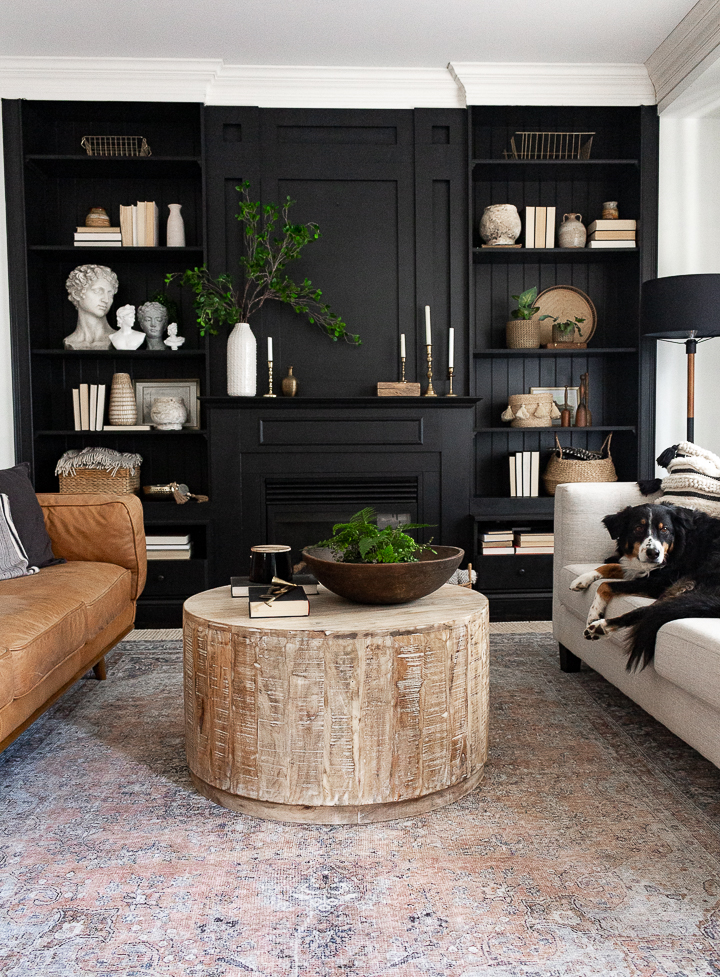 I wasn't sure if you could even see the difference but my family assures me that you can. I went with black because that's the one color I had at home.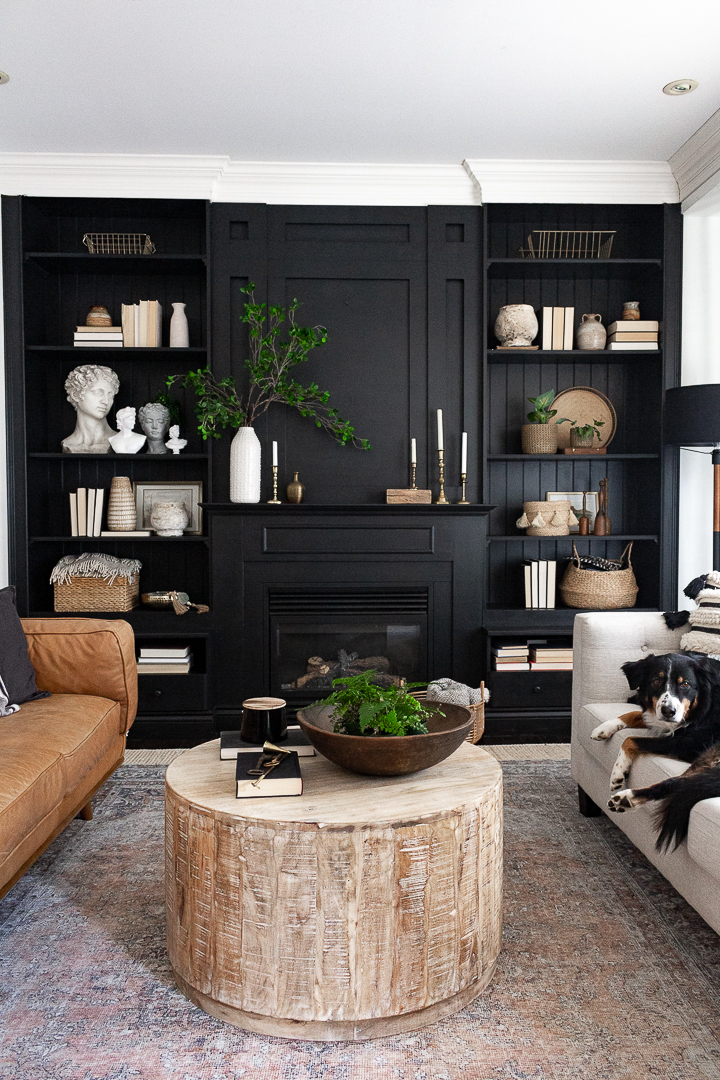 I also removed the logs. As much as I like them, they had been there for a while now and I needed a little change….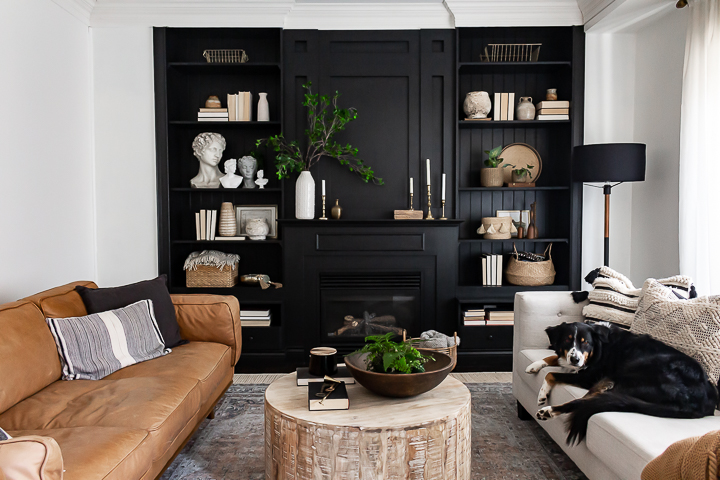 I'm not sure if you can tell, but I painted the sides of the shelves white. The blue used to go all the way to the corner. Hubby thinks I should paint it all black. What do you think?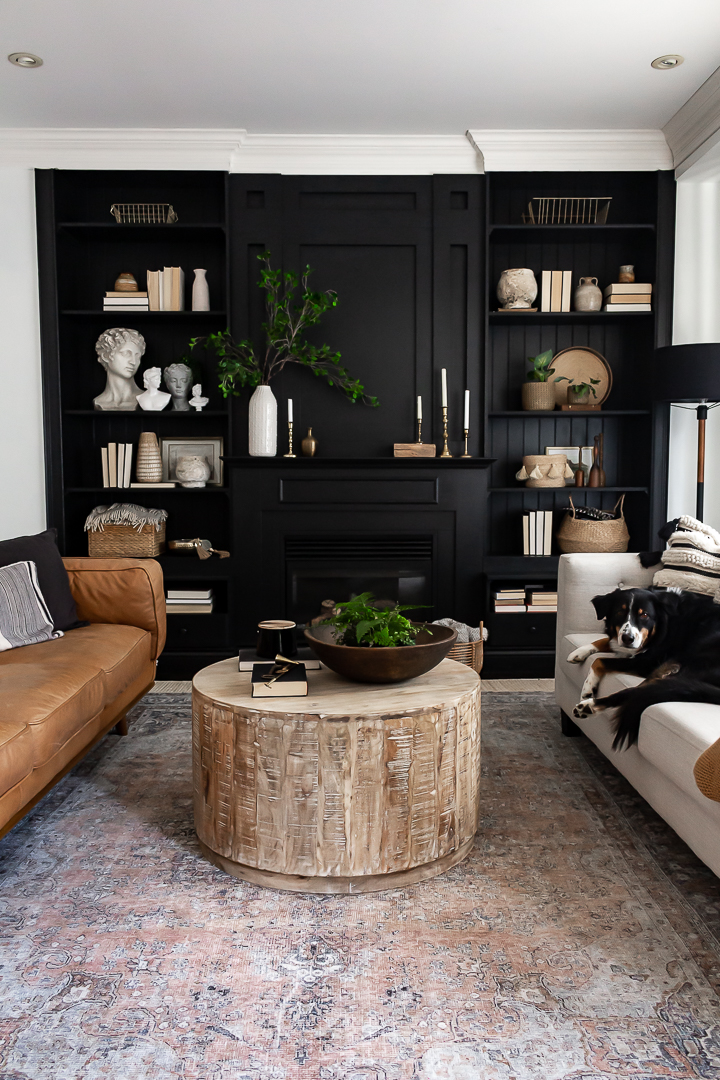 I love this washable rug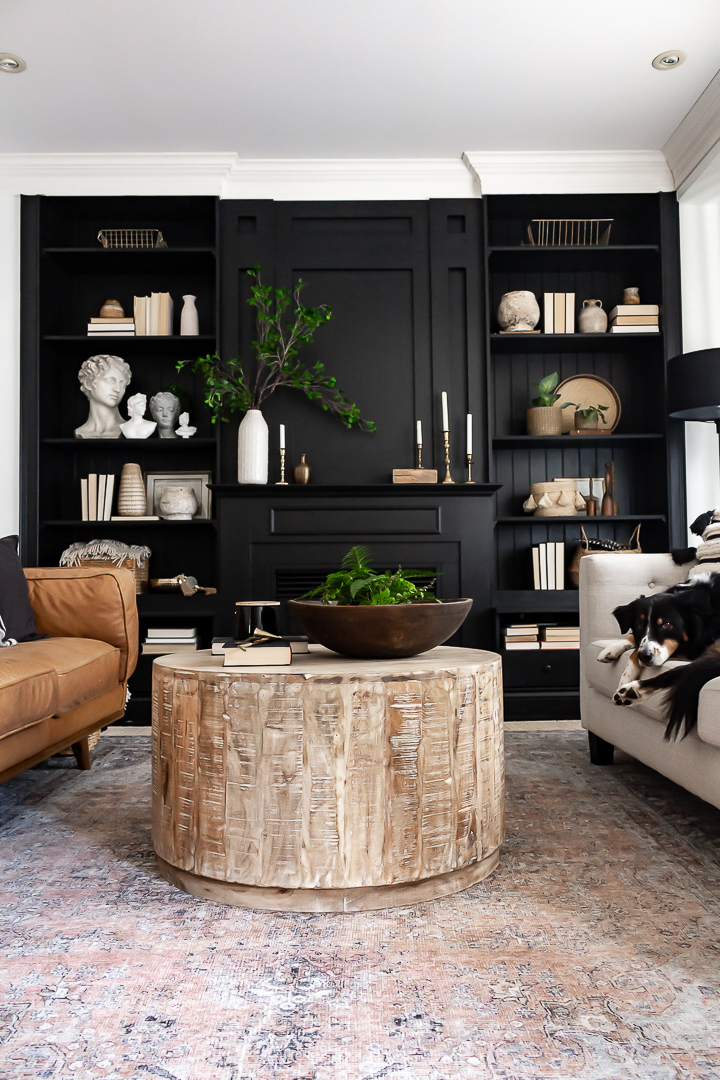 This coffee table is from Wayfair and you can find it HERE.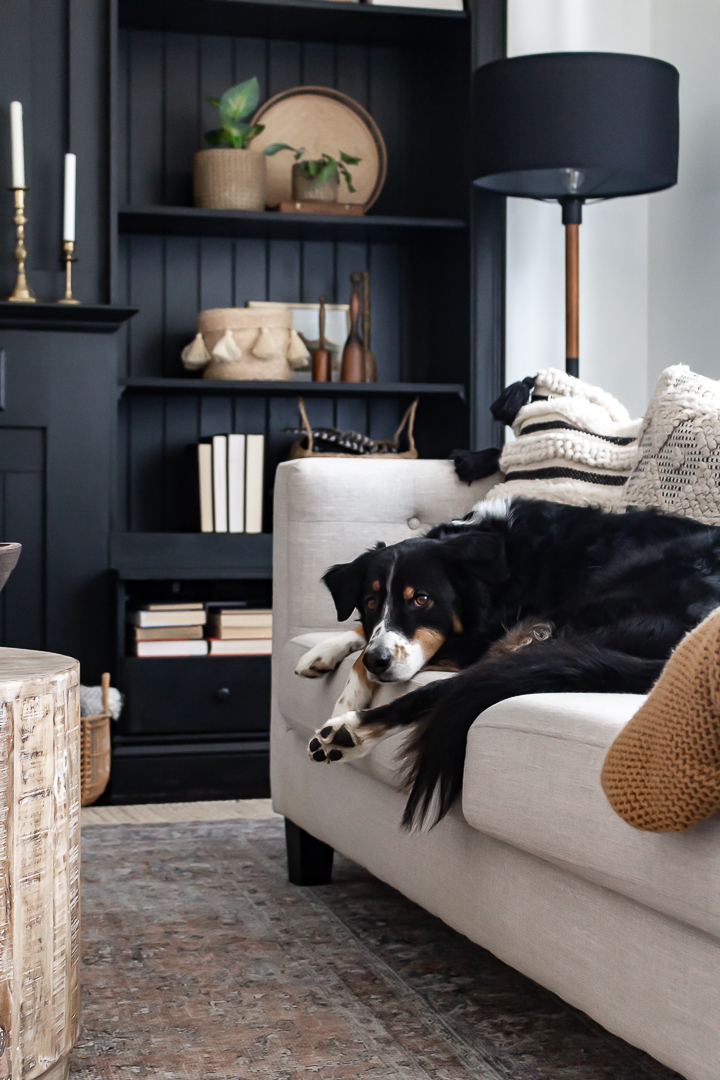 Now Brody really coordinates with the decor…lol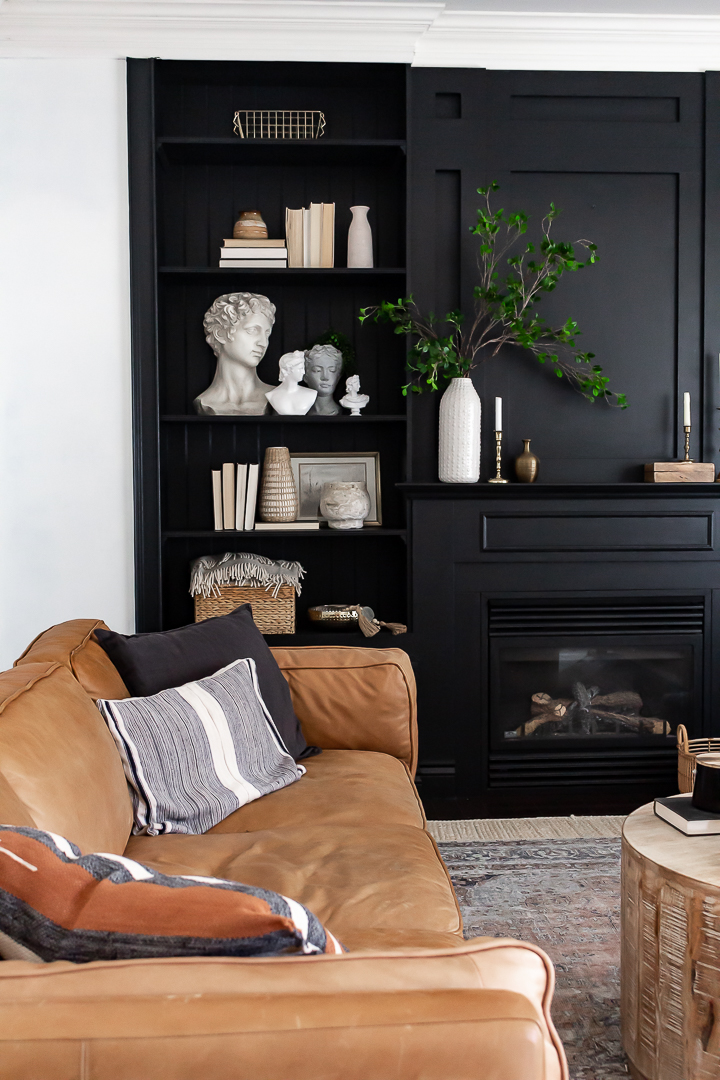 I collected all my busts and I think they look kinda cool there. Hubby mentioned how if it was him decorating, he would only have the one. I might try and see. Sometimes less is more..:)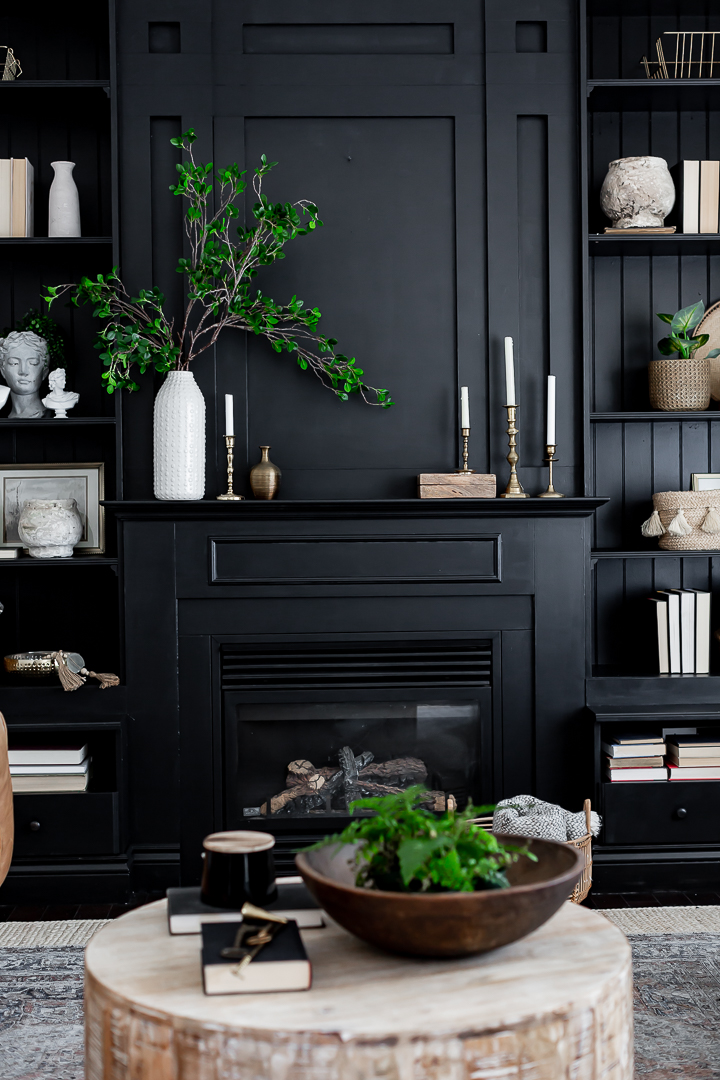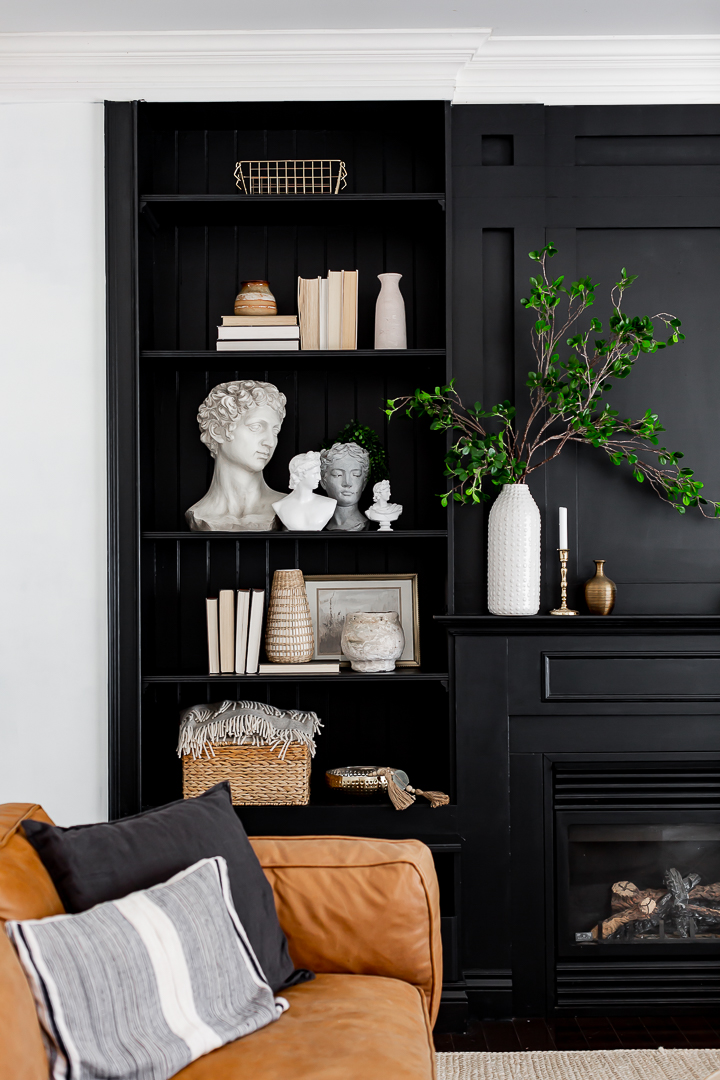 The very large one is an outdoor planter that I got a couple of months ago before everything closed back up.
The LADY bust is from HERE and the littlest one is from HERE. Though I really thought it was going to be much bigger lol.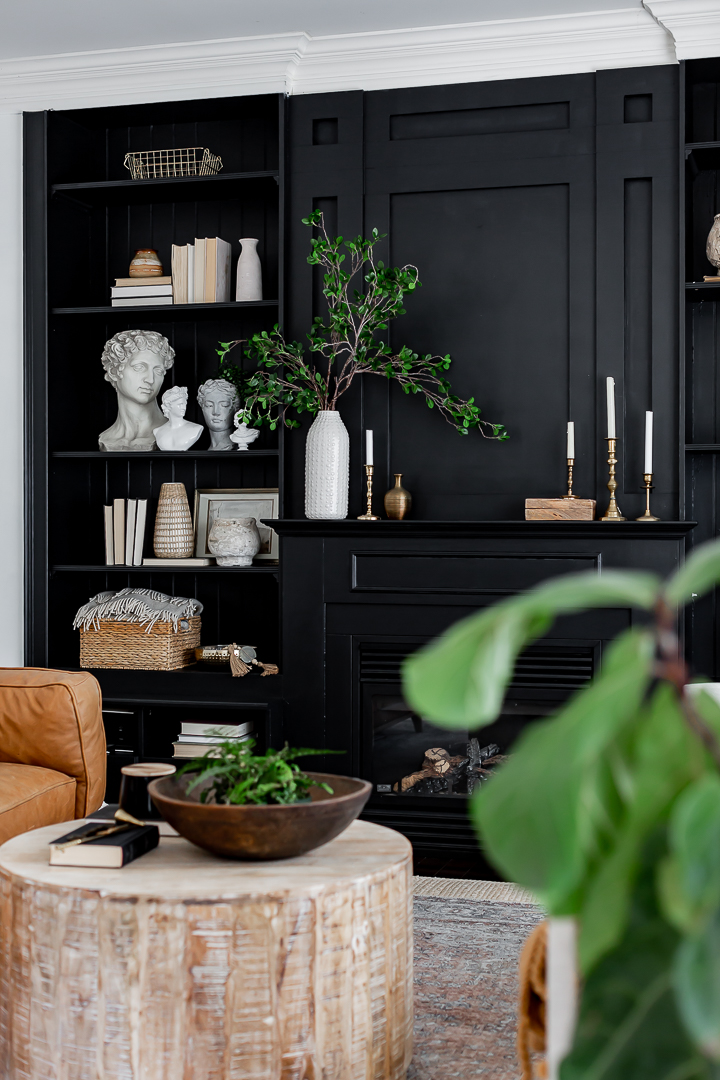 I ordered a mirror for the mantel but it's not back in stock until May 30 🙁 But I know it'll be worth the wait…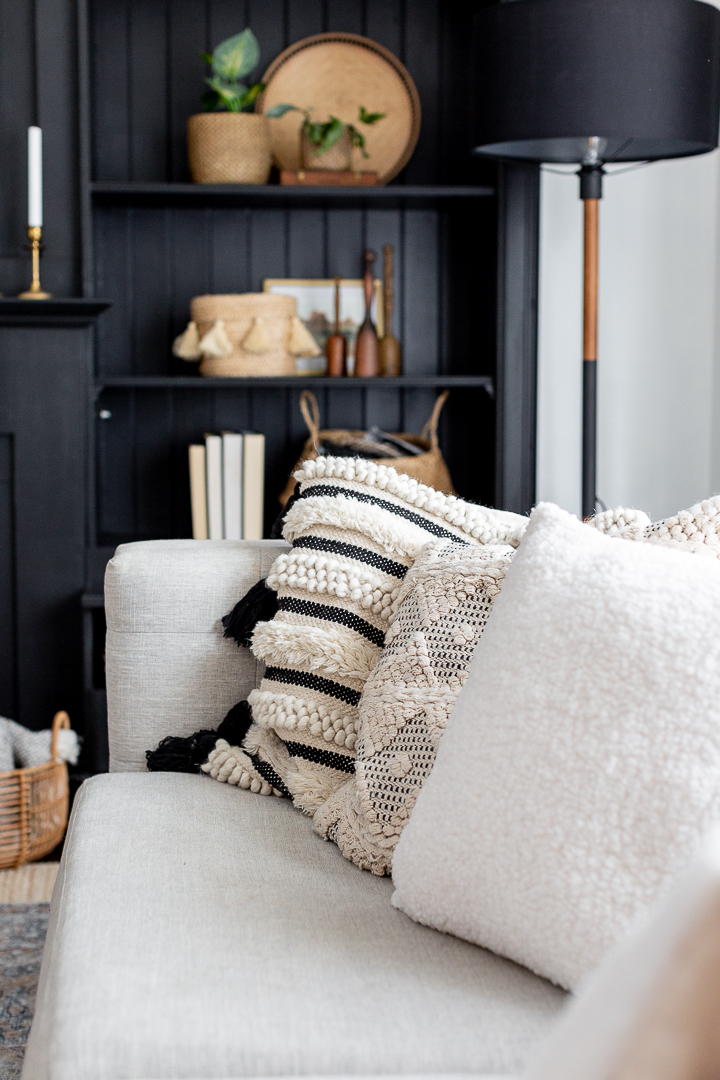 I also ordered a couple of THESE Sherpa pillows from Amazon. They are very affordable and so in right now.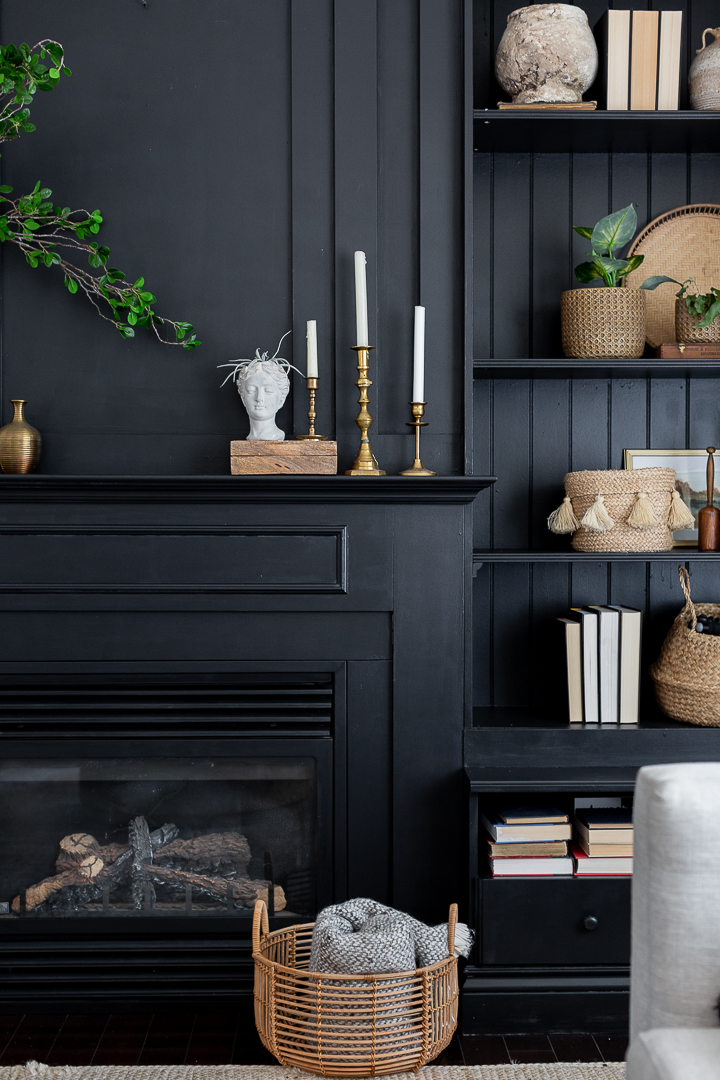 I also ordered this little lady from Anthropologie. She's perfect 🙂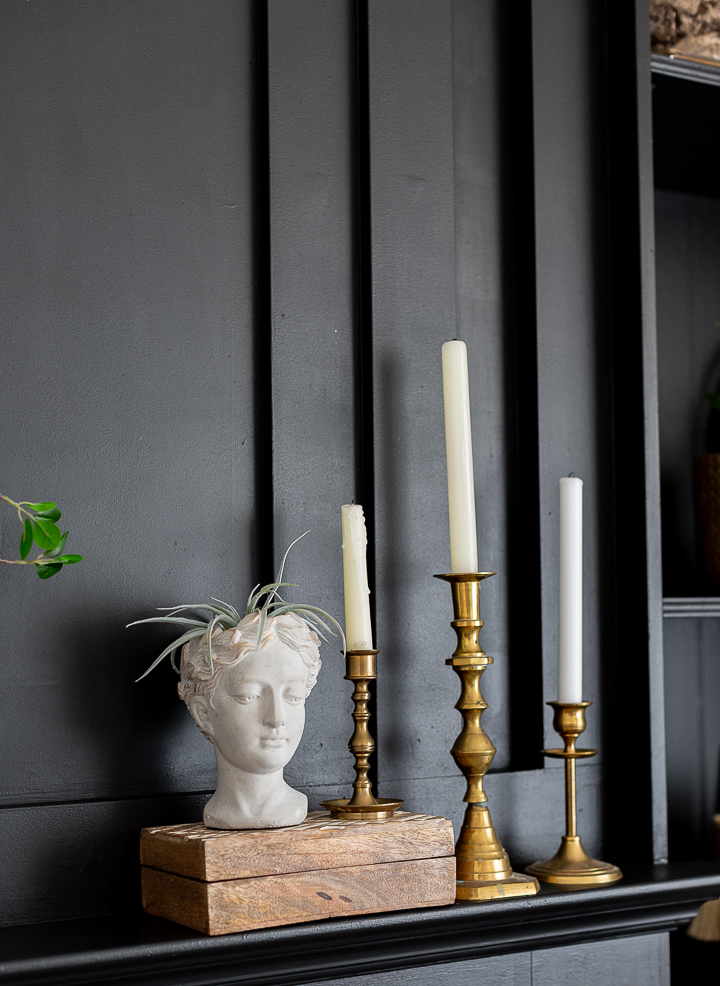 Well that's it for now. What do you think of the change. Not too stark right?
I'll keep you posted if I decide to change it up again. In the meantime, I'm working on some Mother's day ideas hopefully you'll enjoy.
I also want to remind you that I'm a lot more active over on my INSTAGRAM account in case you want to see what I'm up to…:)
Thank you so much for stopping by today. Wishing you a beautiful day.
Much love,
Lucy xo