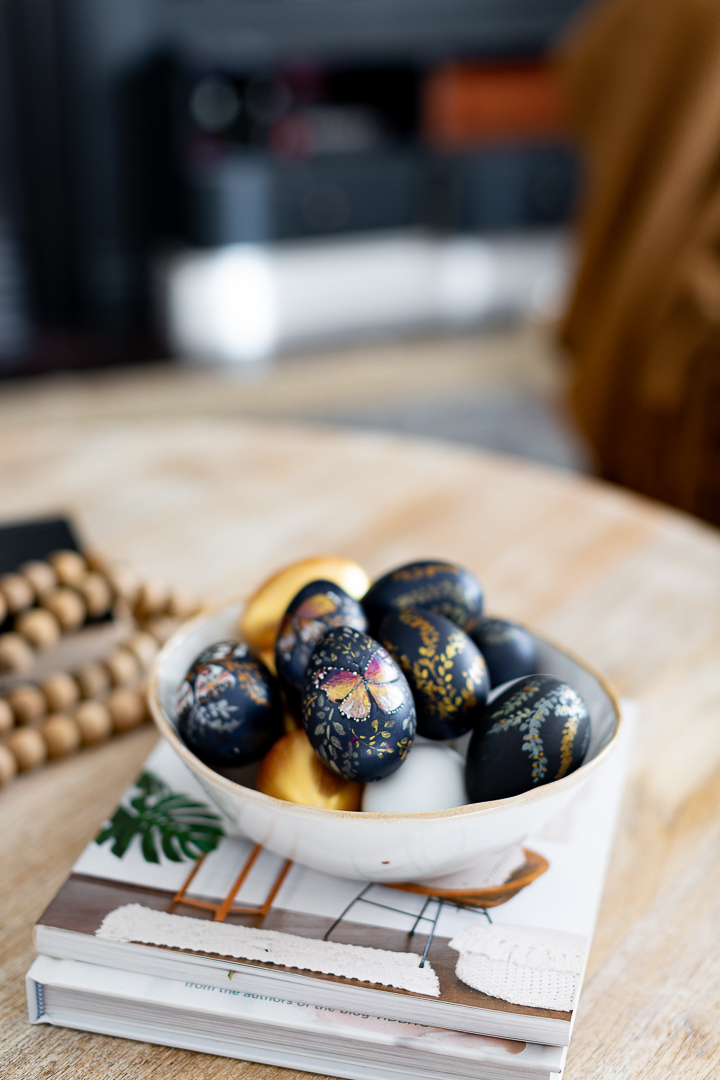 Hi friends. Happy Thursday. I can't believe another week has gone by already. I've been busy painting new art for my publisher and time seems to just fly by. Today I want to show these beautiful Hand Painted Designer Easter Eggs I painted a couple of weeks ago. Aren't they so pretty?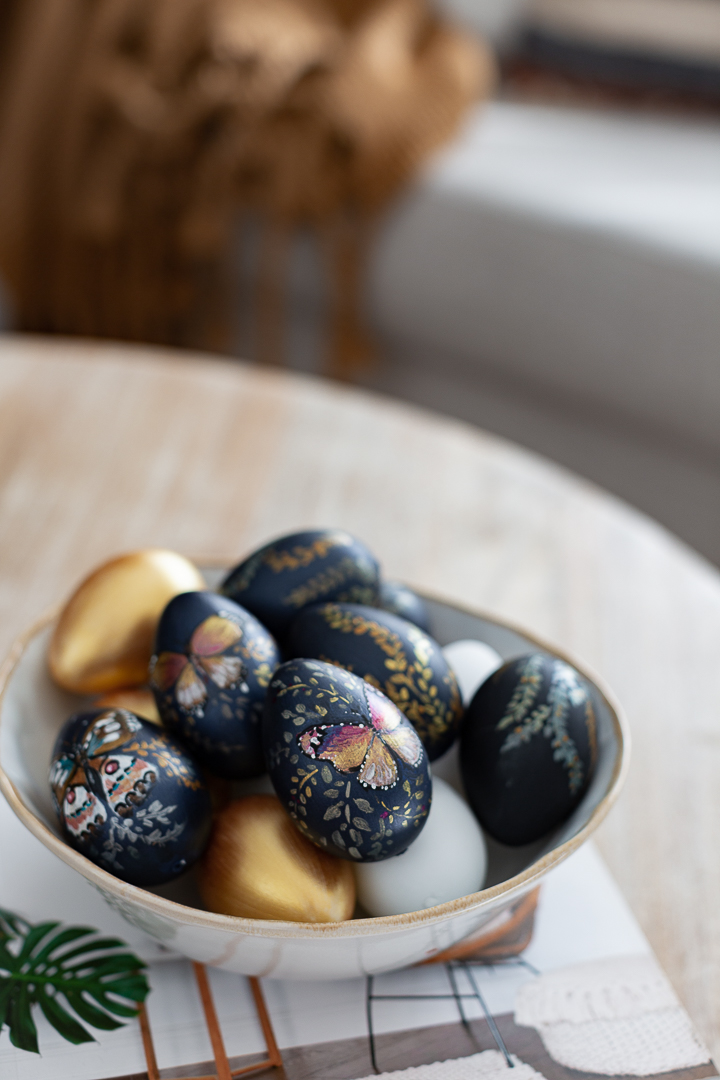 Easter is right around the corner but I really think these can be displayed all Spring long.
I love the contrast of the blue and the gold and of course the sheen of the paint is just amazing.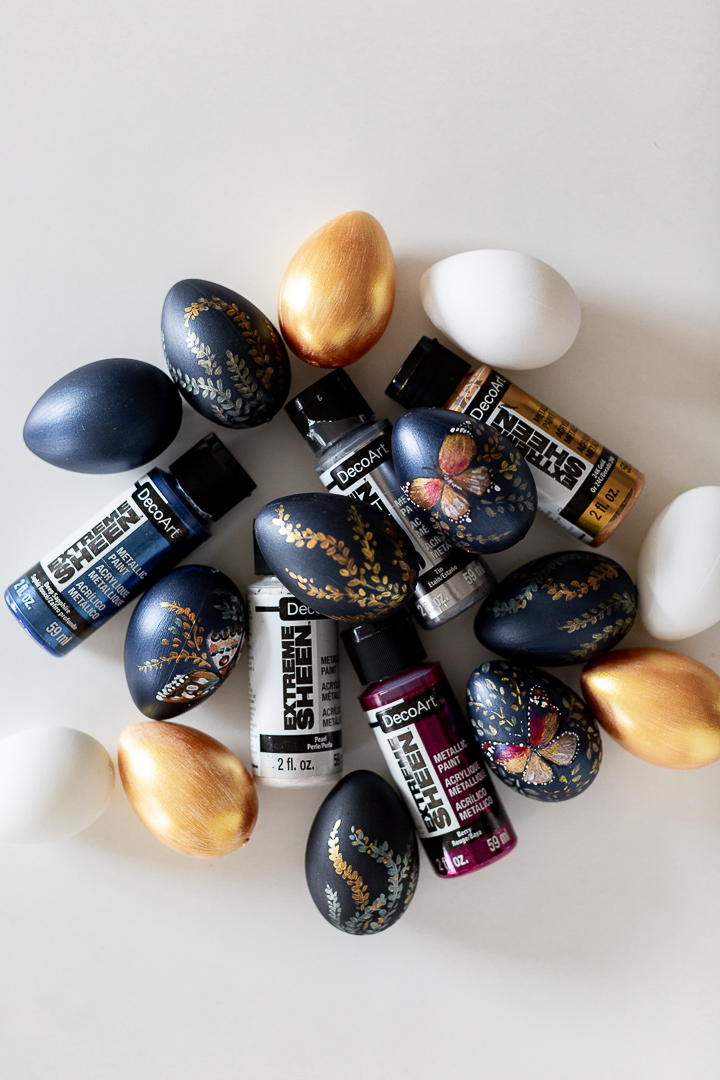 I used EXTREME SHEEN metallic paint by DecoArt. This is one of the brightest, water-based, acrylic metallic paint I've ever worked with.
I of course combined the paint with regular DecoArt  acrylic paints and the results were so beautiful.
I think the best way to apply this paint is with a soft flat brush for a smooth finish and brush it in one direction.
I started by painting the entire egg with the Deep Sapphire and added some of the details with other SHEEN colors and acrylic paint.
Such a pretty color don't you think?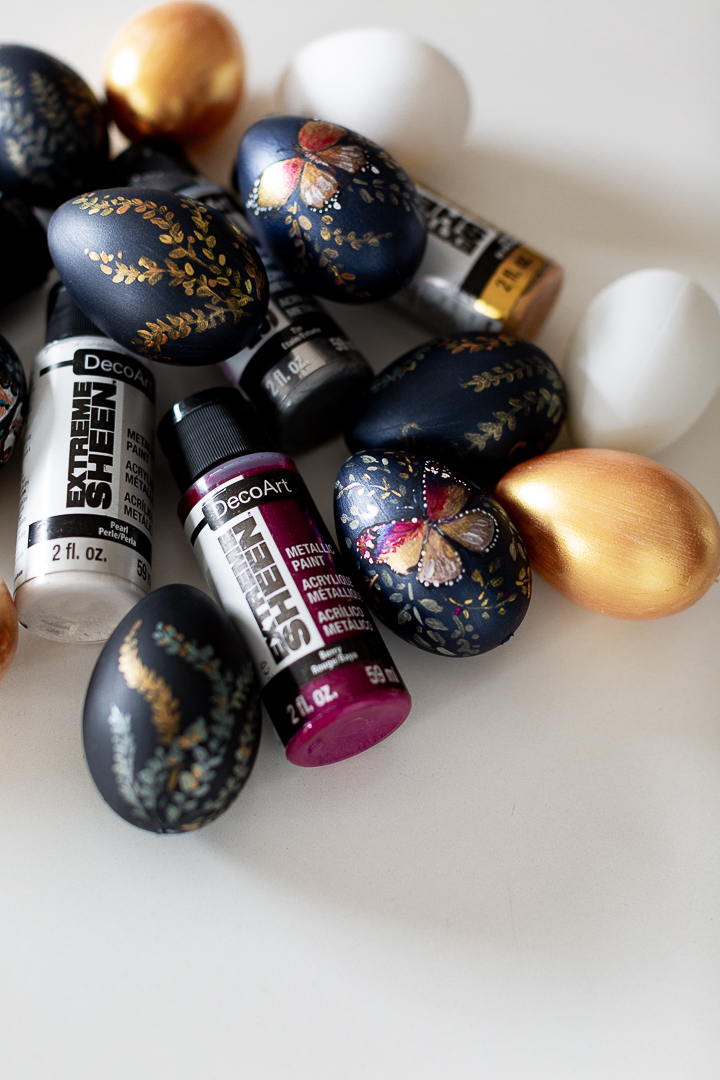 I made a little video to show you how I painted one of the butterflies. It's been a while since I shared a video hasn't it?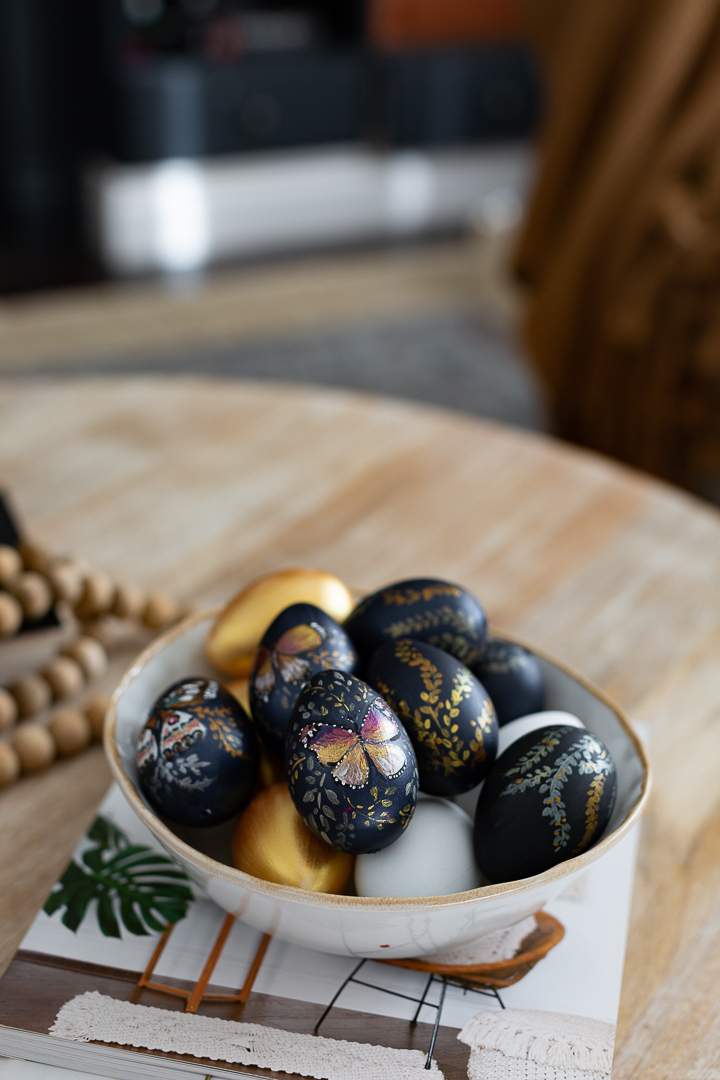 Painting eggs have been one of my favourite things to do.  It feels like I've been doing it for years.
You can see some of them HERE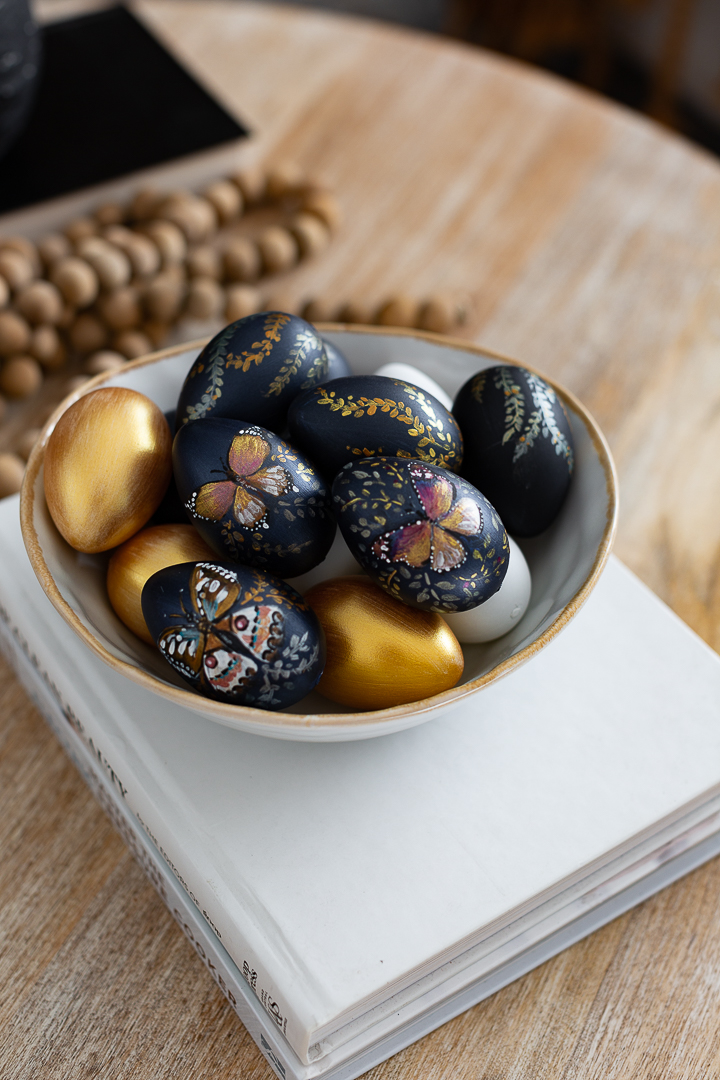 I love the sophistication of these eggs. They're very unusual…lol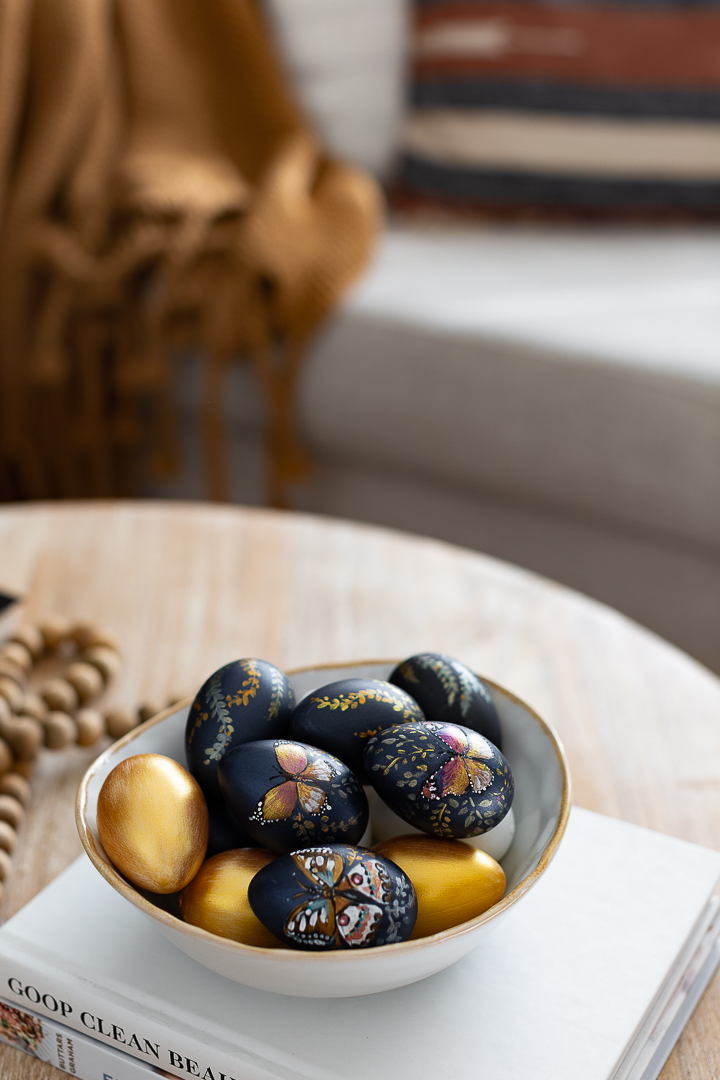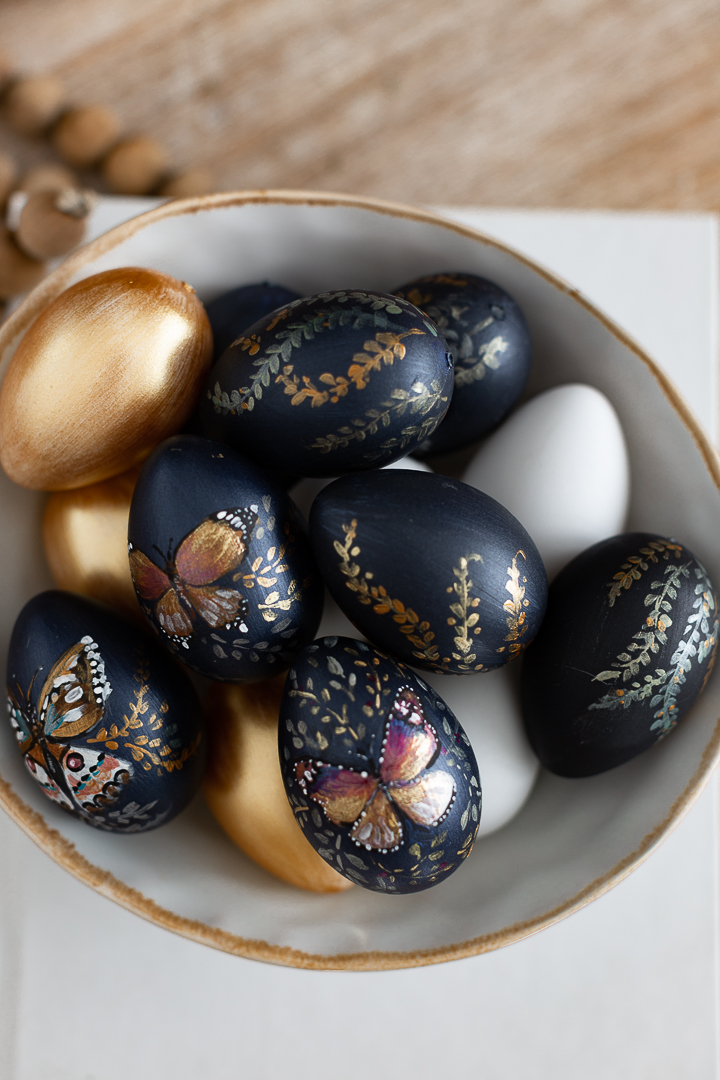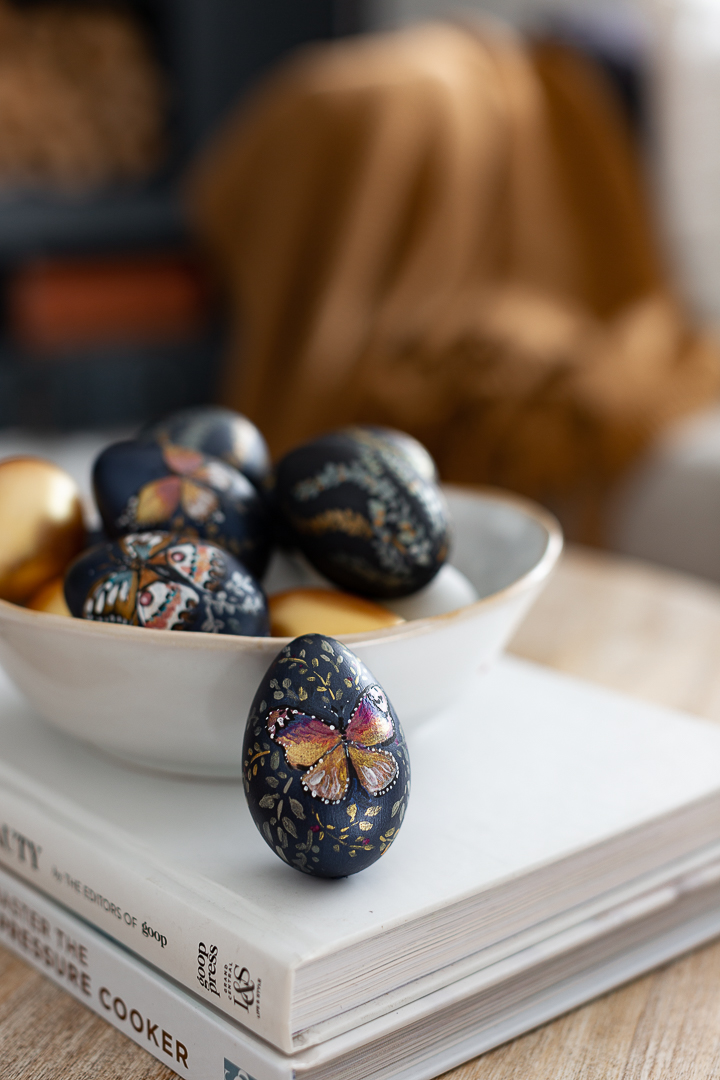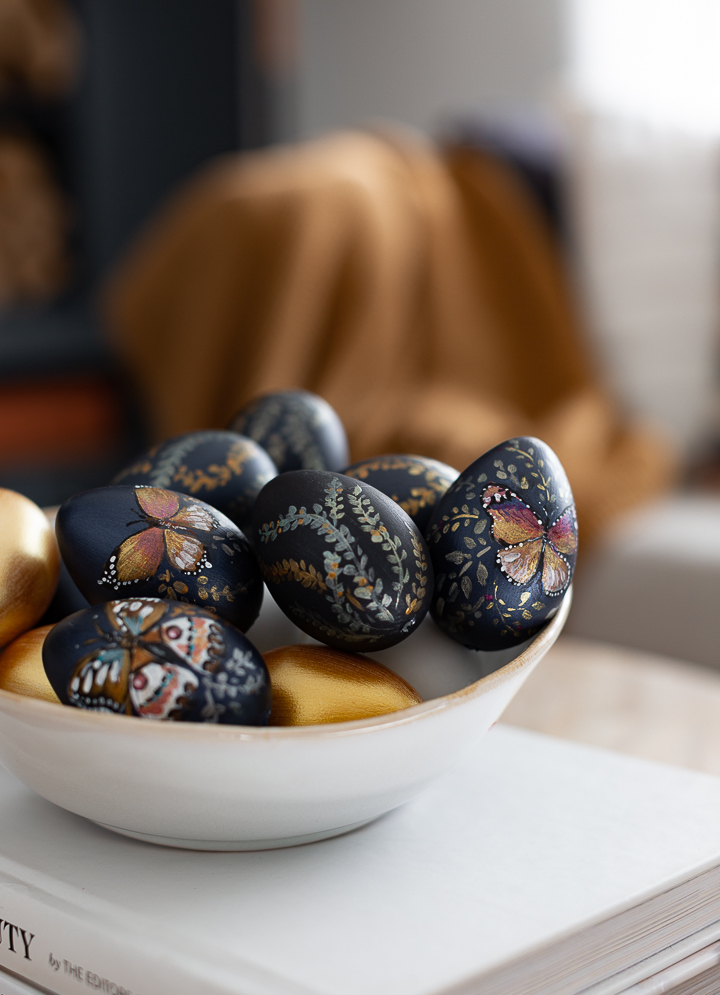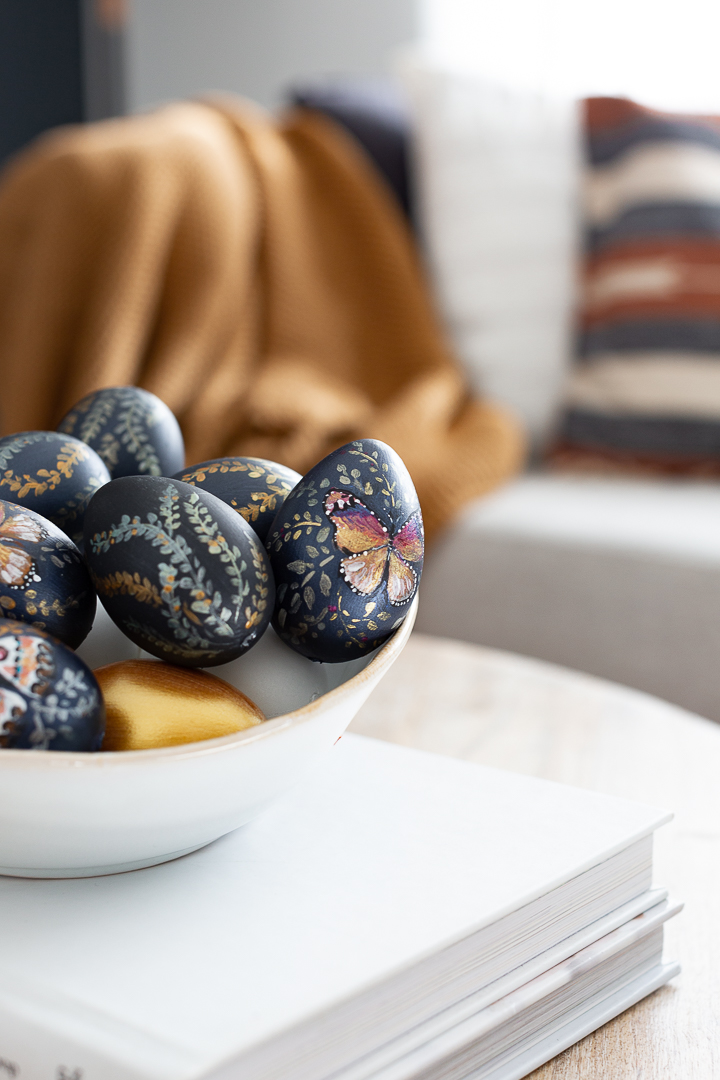 I hope you like them and thank you so much for stopping by today.
Sending you so much love,
Lucy