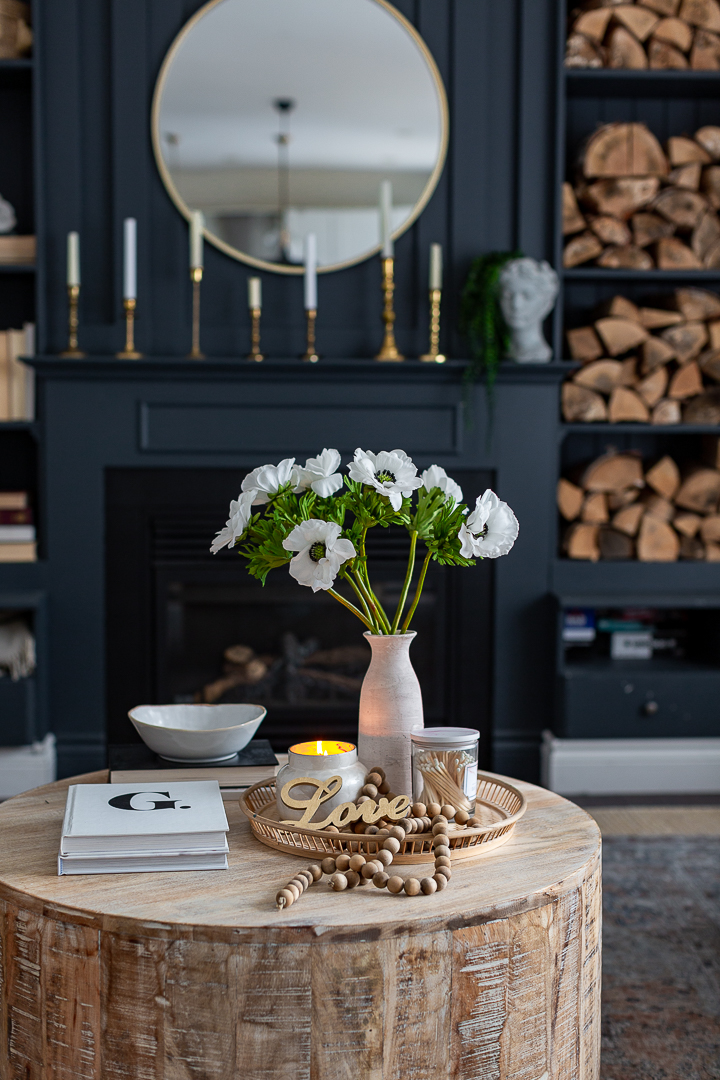 Hello friends. I'm sitting here on a late Wednesday evening trying to write a post about a neutral Valentine's Day vignette, while hubby sits in the hospital with yet another set back due to Covid.
He was doing so well and recovering nicely and a couple of weeks ago he developed a pain in his calf muscle which at first was dismissed by the doctors as a muscle strain. But something didn't feel right and so I asked him to get a second opinion.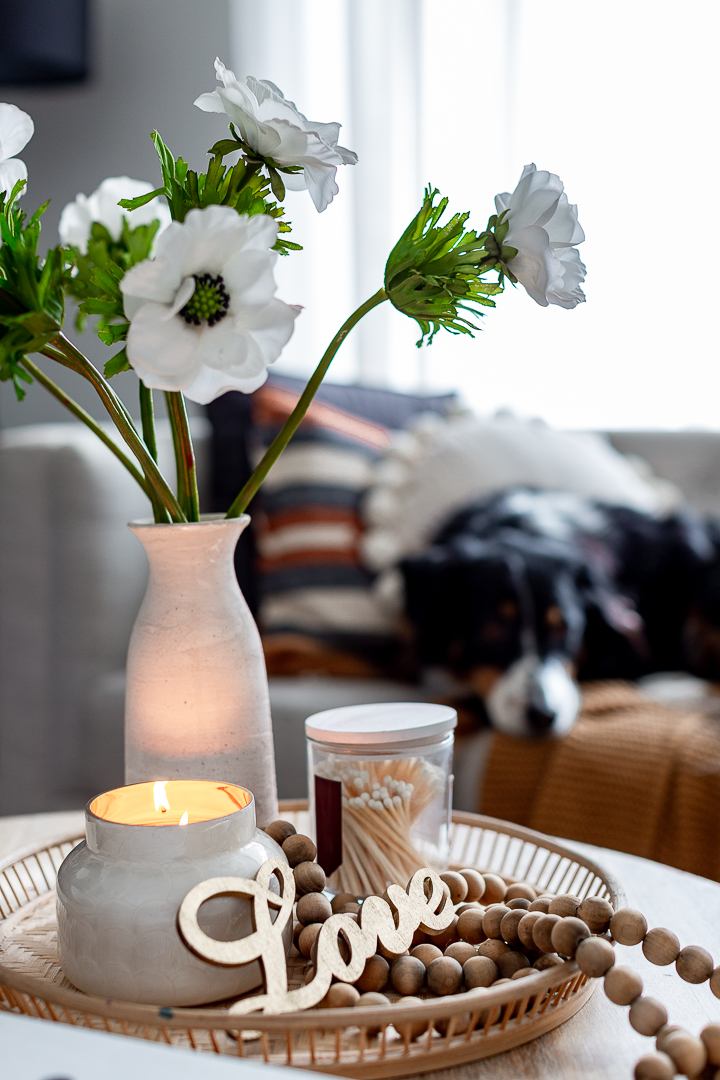 Sure enough, it was a blood clot. So they prescribed him blood thinners and the pain was subsiding as expected and things were looking great but early this week, he was feeling a shortness of breath and an accelerated heart rate.
After speaking to his doctor this morning, we drove to the hospital, where he is now awaiting the results of several tests and scans and ultrasounds and I sit here and wait and cry and wait.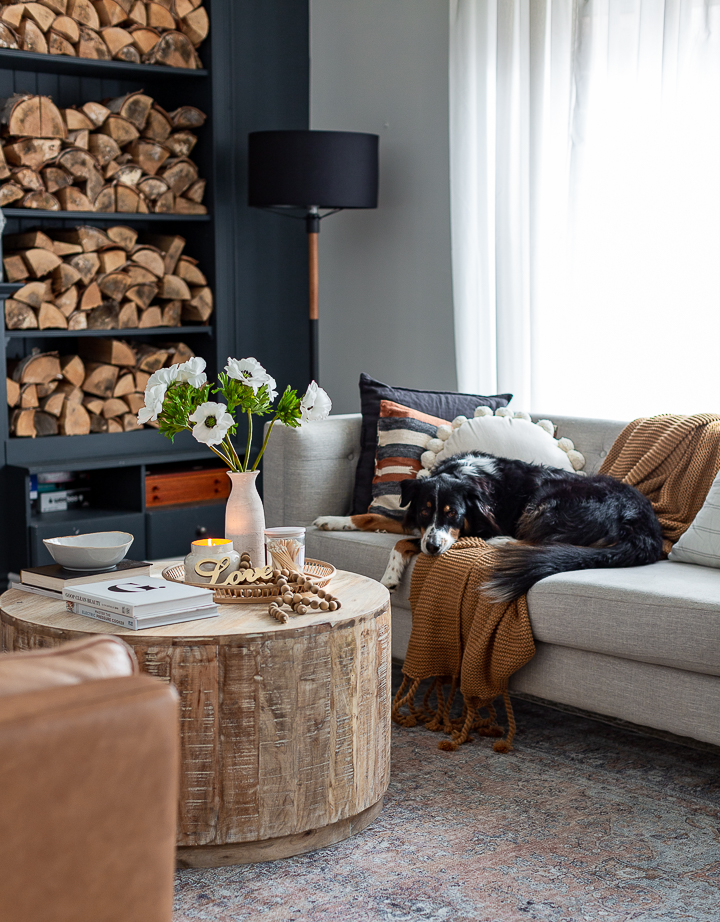 So writing about a neutral Valentine's day vignette is the last thing I want to do but in a way, it helps me process all these emotions I'm feeling and
sincerely think about how much I love my husband and how grateful and lucky I am to have him.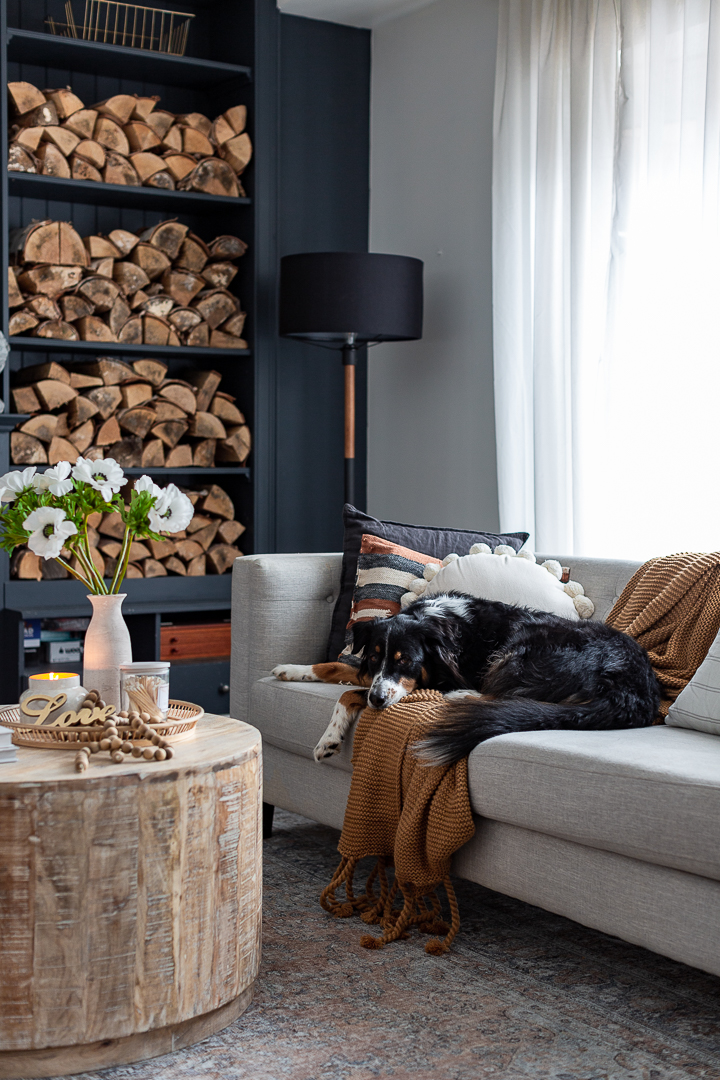 While having an echocardiogram earlier this evening, he sent me a text saying 'this is all yours, forever and a day' followed by a video he had taken
of the monitor showing his heart during the ultrasound.  It makes me cry ugly tears. But that's the sort of sweet things he will constantly do for me.
He loves me so well. He is my everything.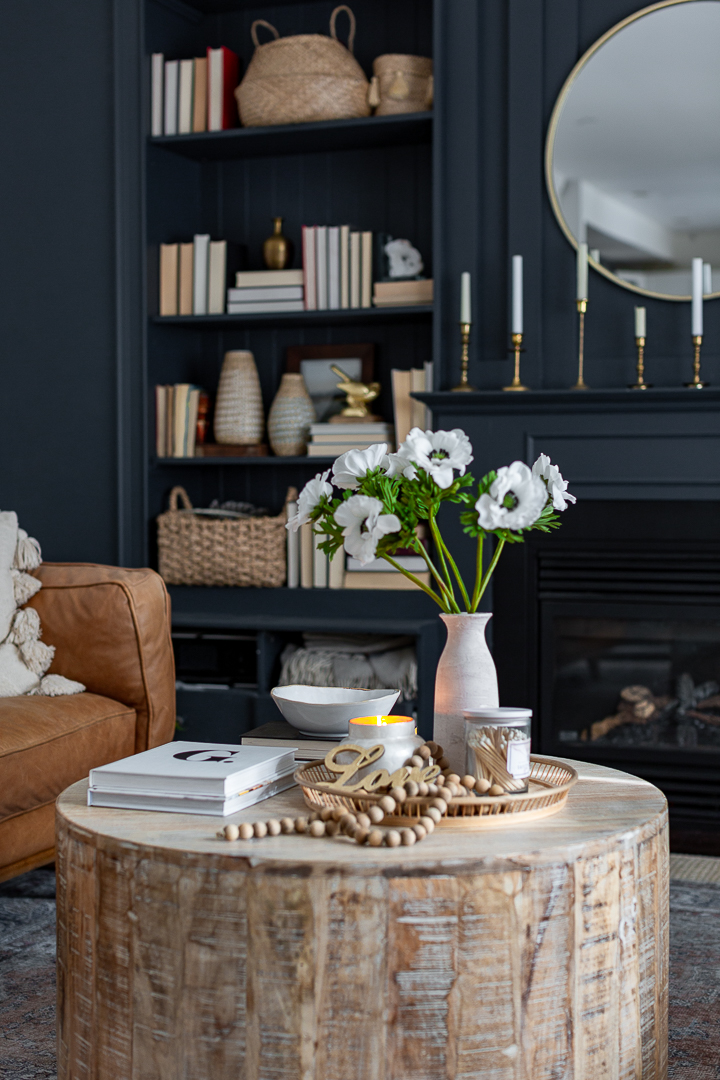 Anyway friends, I'm sorry this post is not a very happy one but I hope that it gave you a little inspiration.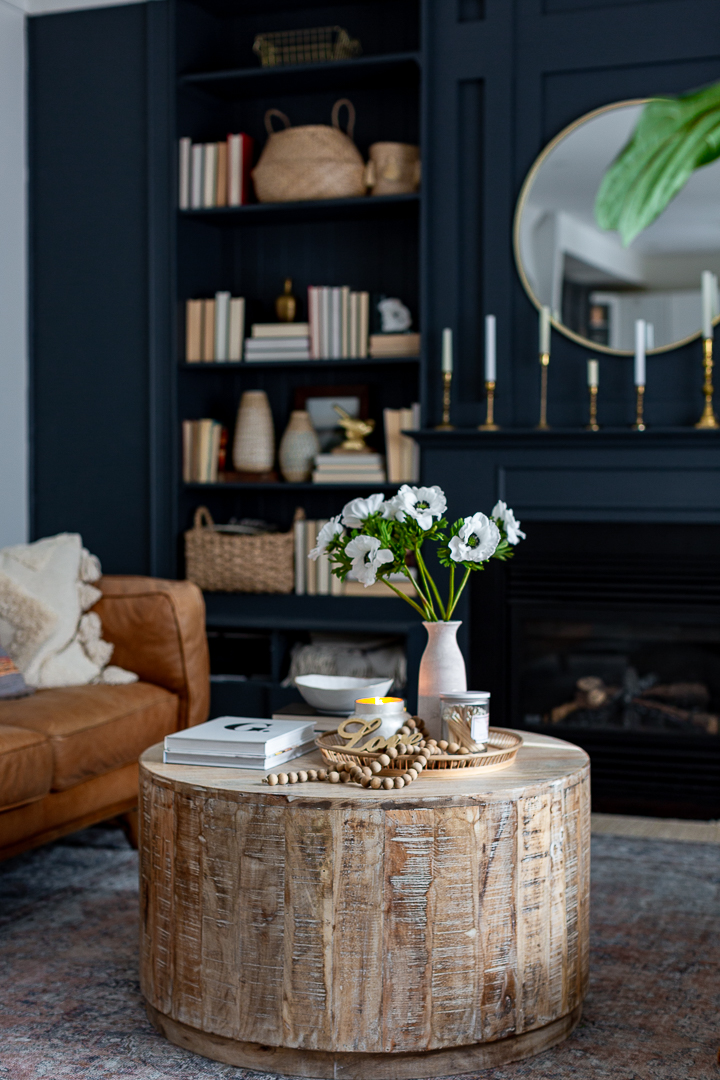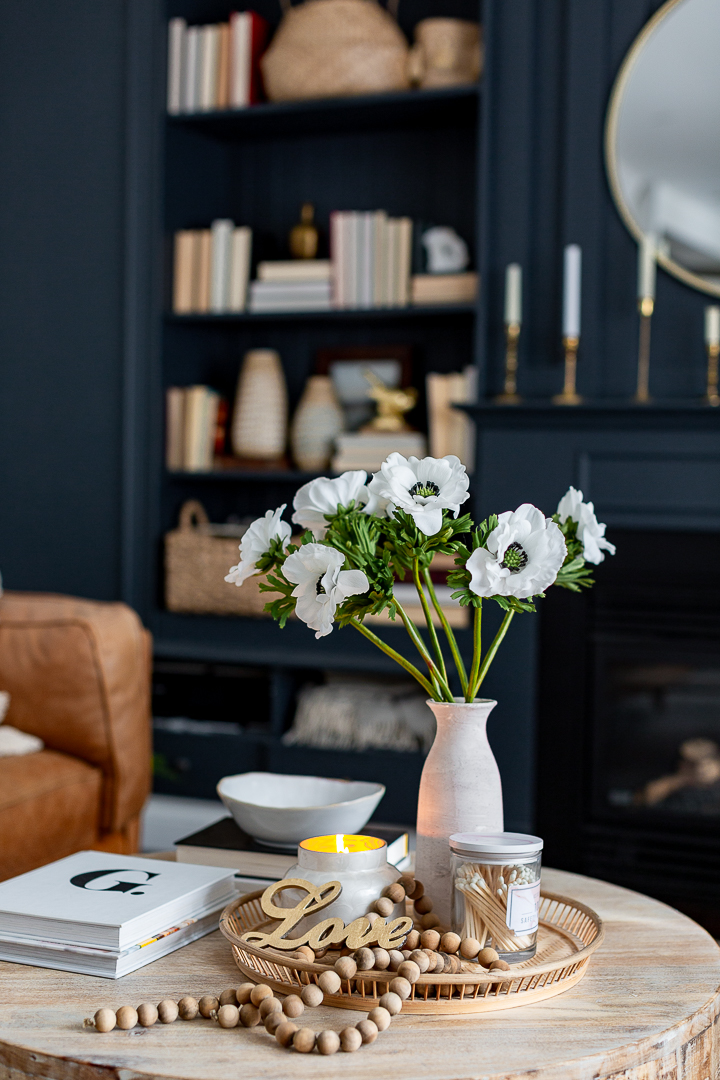 LOVE CONQUERS ALL.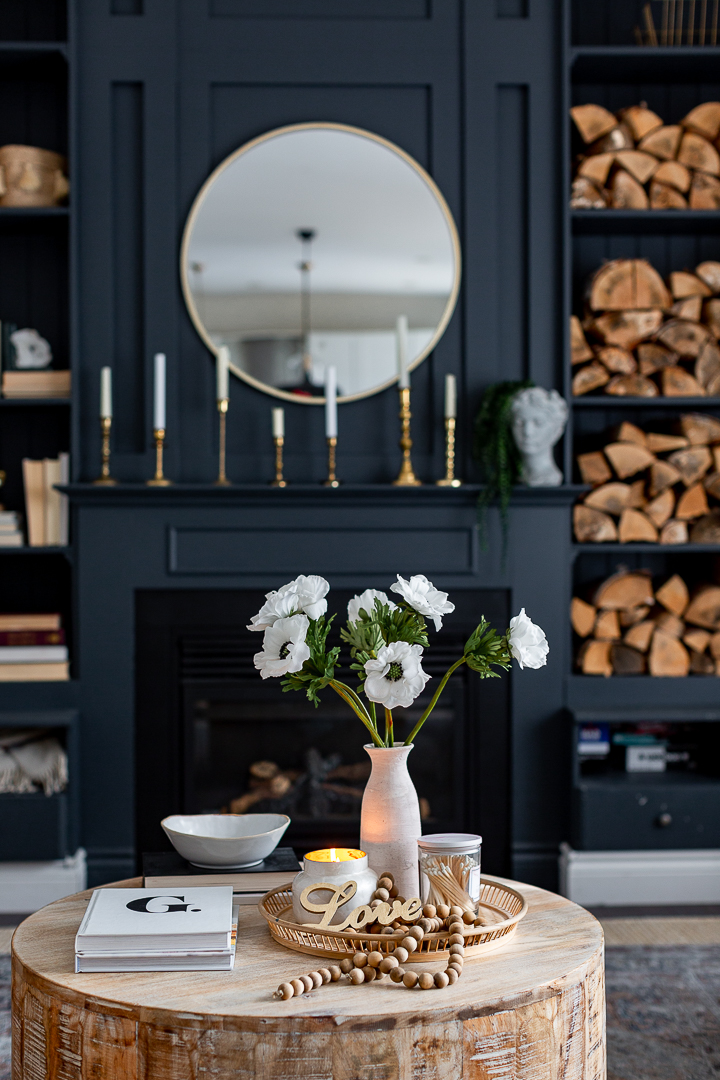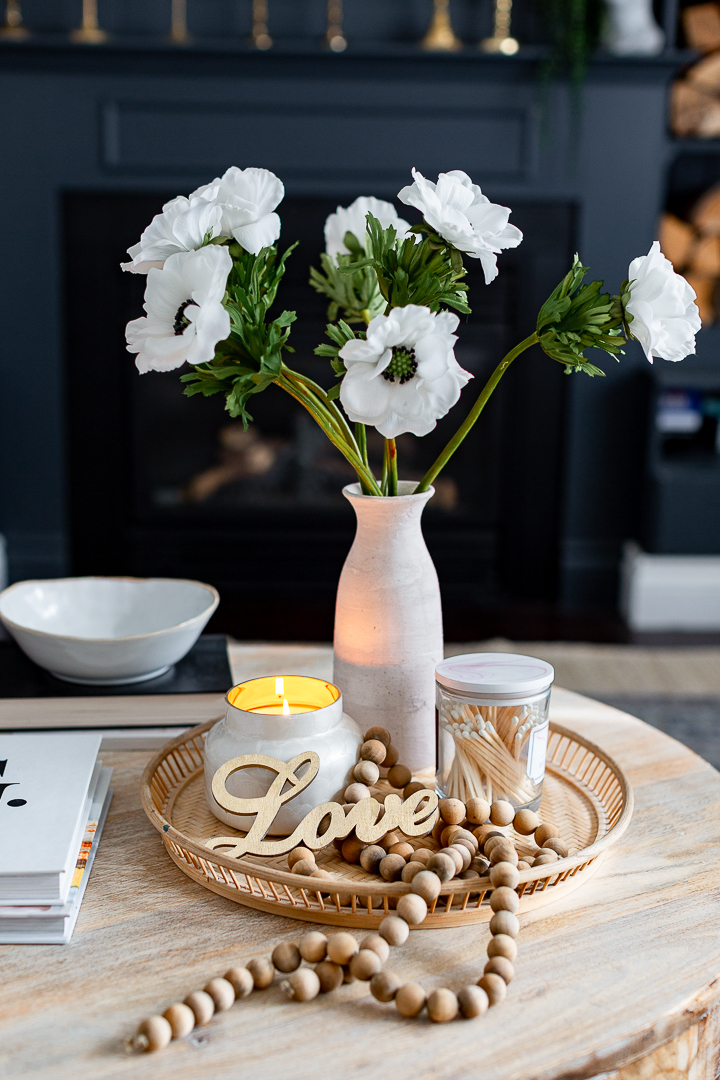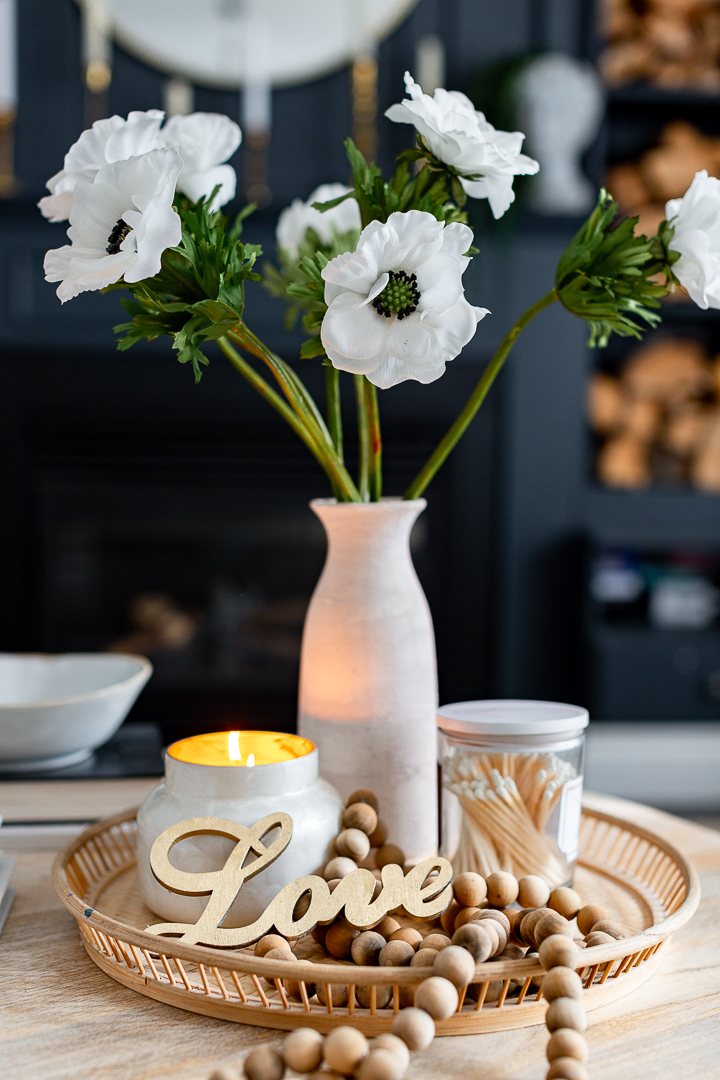 Thank you so much for stopping by today and if you're the praying type, please continue to pray for us.
Love you all so much.
PS.
Please also visit the other beautiful valentine's day vignette ideas from my friends.
Thank you Janine, Ashley and Lori for putting this hop together. I appreciate you.

Tiered Tray Decor Ideas // Happy Happy Nester
Subtle Valentine's Day Shelf Decorating Ideas // Life Is Better At Home
DIY LOVE Tea Towel // The DIY Mommy
Valentine's Day DIY Vignette // My 100 Year Old Home
Be Mine Valentine Mantel Ideas // Tatertots & Jello

Vintage Valentine's Day Vignette // Seeking Lavender Lane
Valentine's Day Mantel // Modern Glam
Neutral Vignette // Craftberry Bush
Adding Subtle Valentine Touches to the Kitchen // Lemon Grove Lane