I made this long planter to use as a Spring Centerpiece after giving a little makeover using patio paint.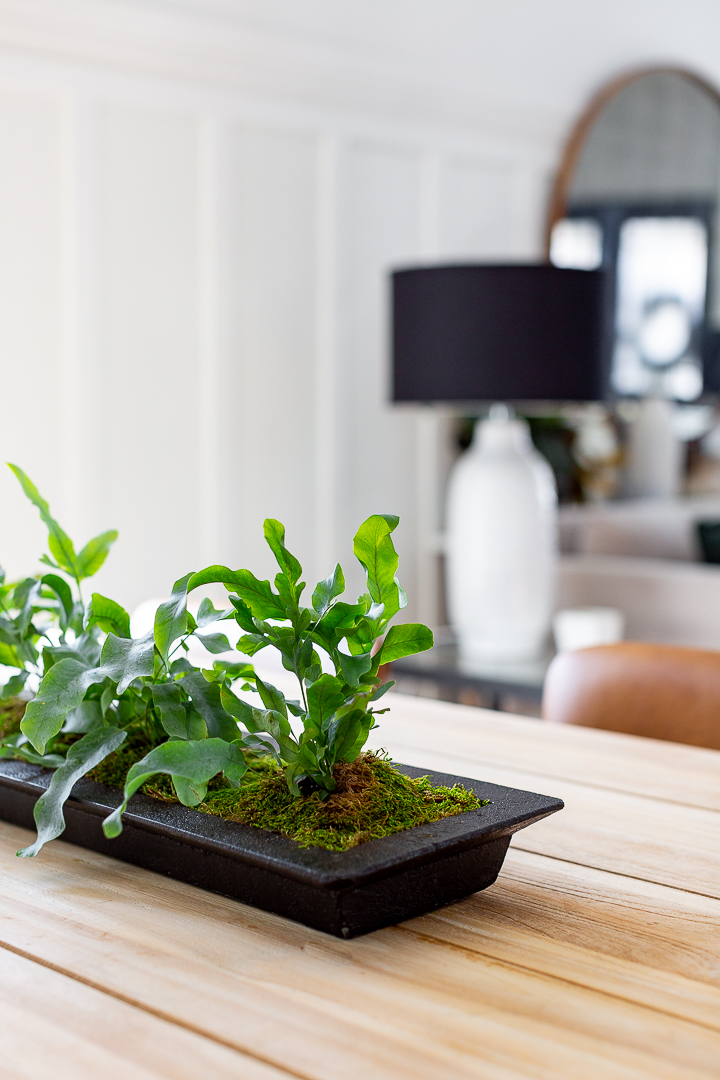 Hello friends. I hope you're having a great week so far. I wanted to give you a little update on hubby's health. On my last post I told you that he had been admitted into the hospital again because they found a clot in his lung. He stayed there for three days because he needed oxygen but Glory be to God, he was discharged on Sunday. :). He surprised me by showing up and not telling me. I was in so much shock and so happy to see his face.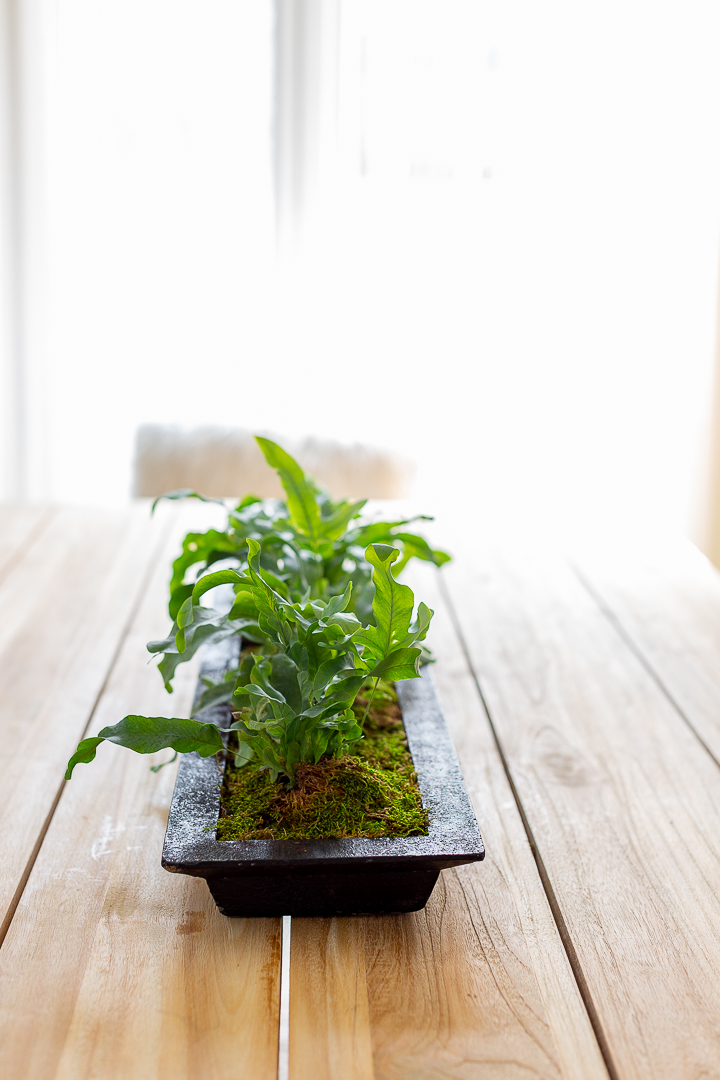 He's on a stronger blood thinner that he injects into his belly everyday and his oxygen has been steady where we need it to be. I wanted to take this opportunity to say thank you so much for your love and prayers.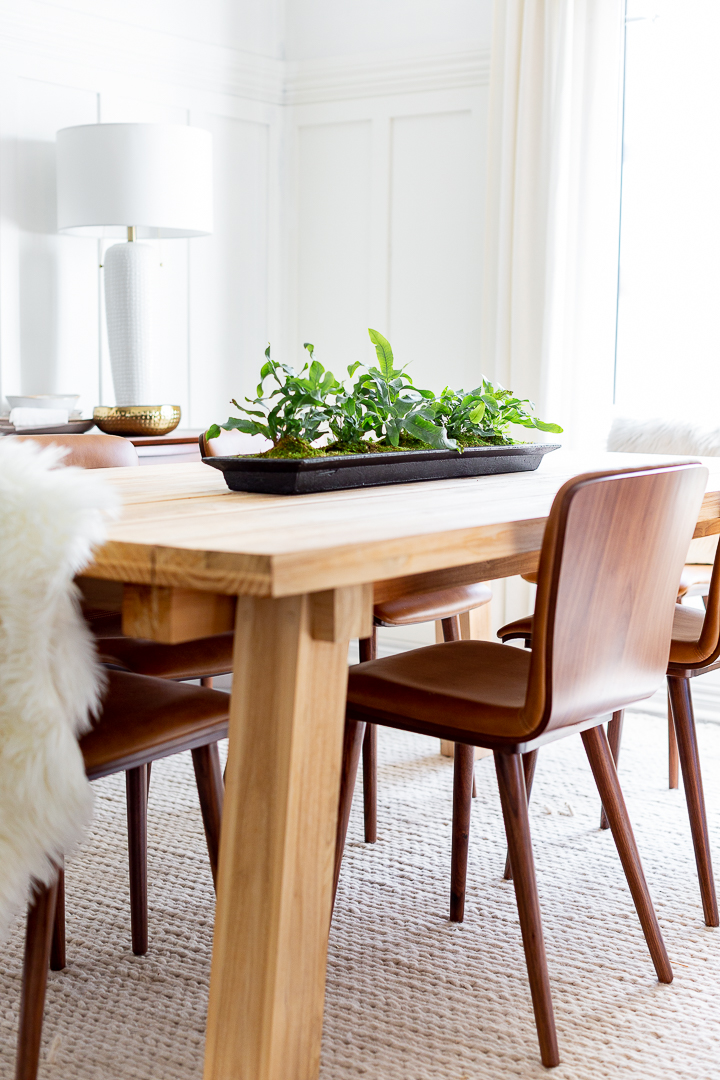 Before all this happened I had ordered these cute little ferns from the nursery and I picked them up yesterday. During this time of year, bringing
plants in gives me a sense of hope for a new season. I planted them in this pretty long planter that was all beat up and old but I gave it a fresh coat of paint and now it looks just like new.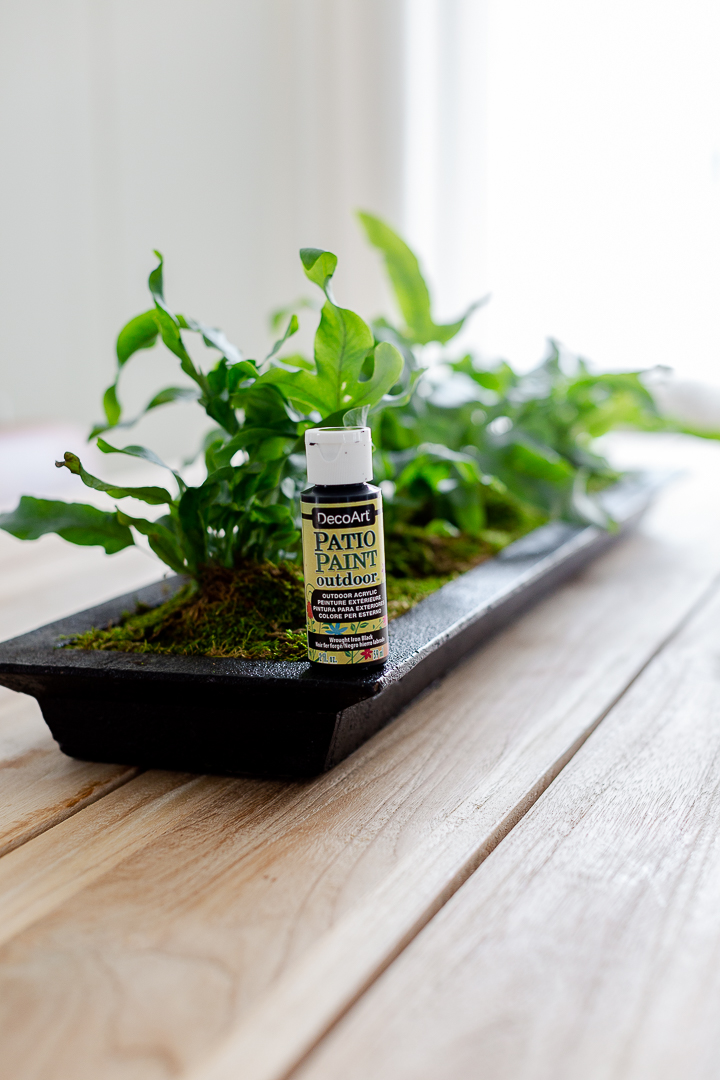 I used DecoArt's Patio Paint Outdoor in Wrought Iron Black . I wish I could show you the before but unfortunately, I deleted the photos prior to uploading them by accident. 🙁  But I promise you this paint is amazing. It's an outdoor paint that is water-based but weather proof. It doesn't need a sealer, it won't crack or peel and it leaves a beautiful satin finish.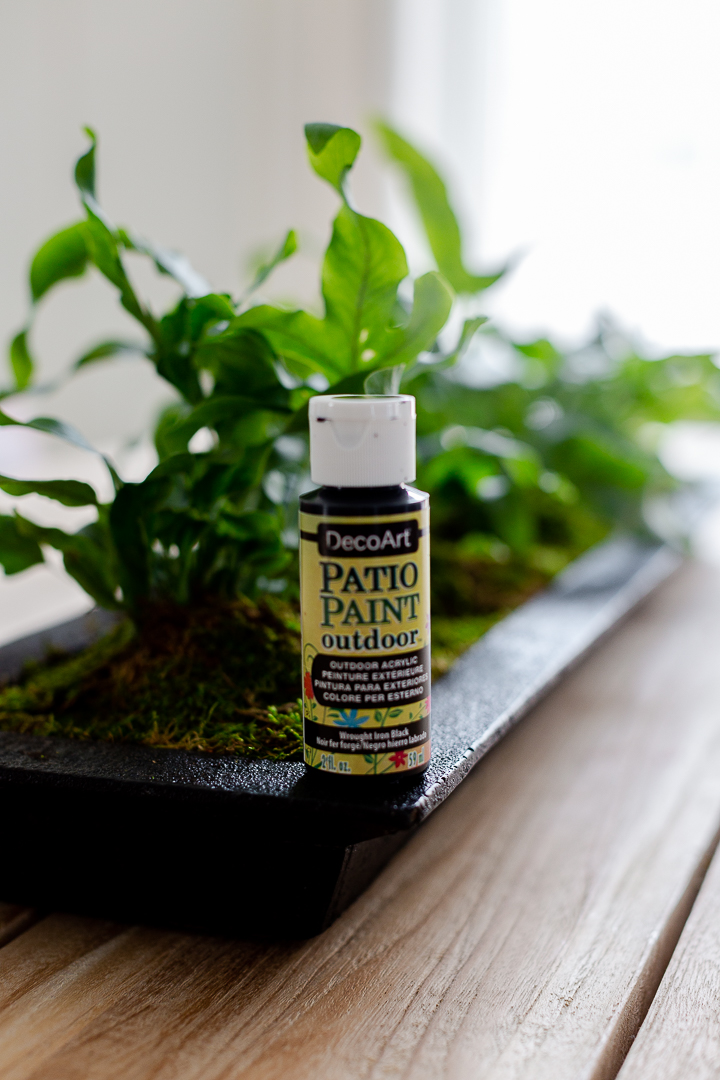 I'm so mad at myself for deleting the photos because I wish you could see how chipped and rusty this container was. I gave it a good scrub and a little sanding to remove the original chipped paint. The coverage of this paint is incredible.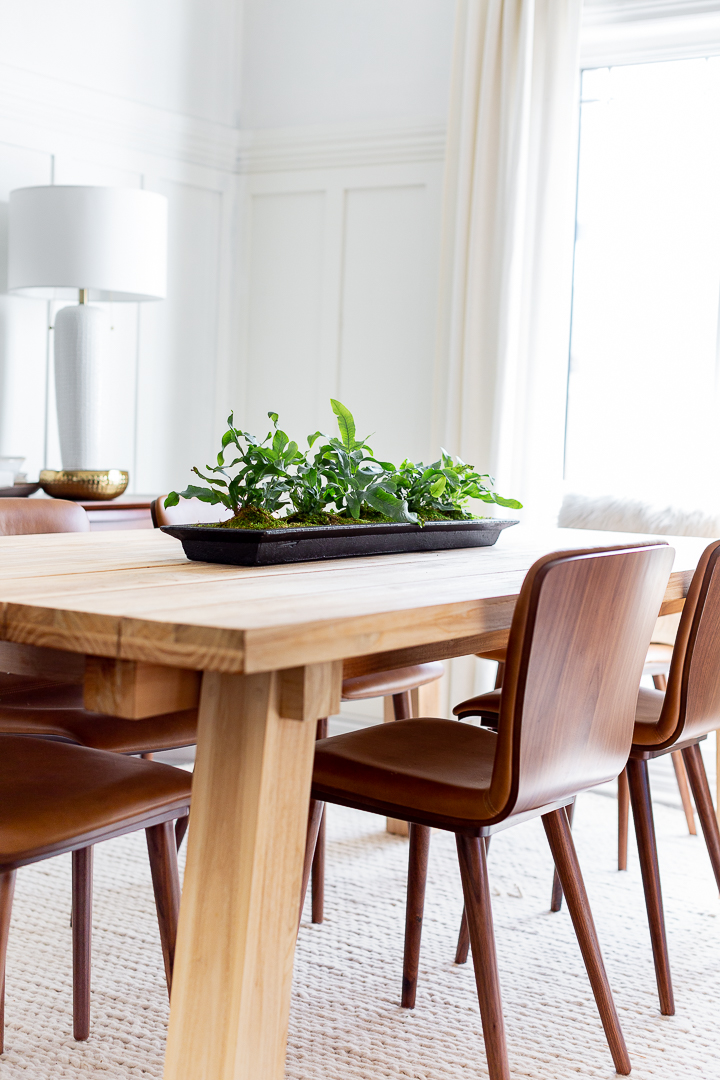 I love how cute the little ferns look in this planter and I think it's perfect for winter and spring. I will probably will be moving this to the patio once it's warm enough to do so, but for now, I love it here on the table.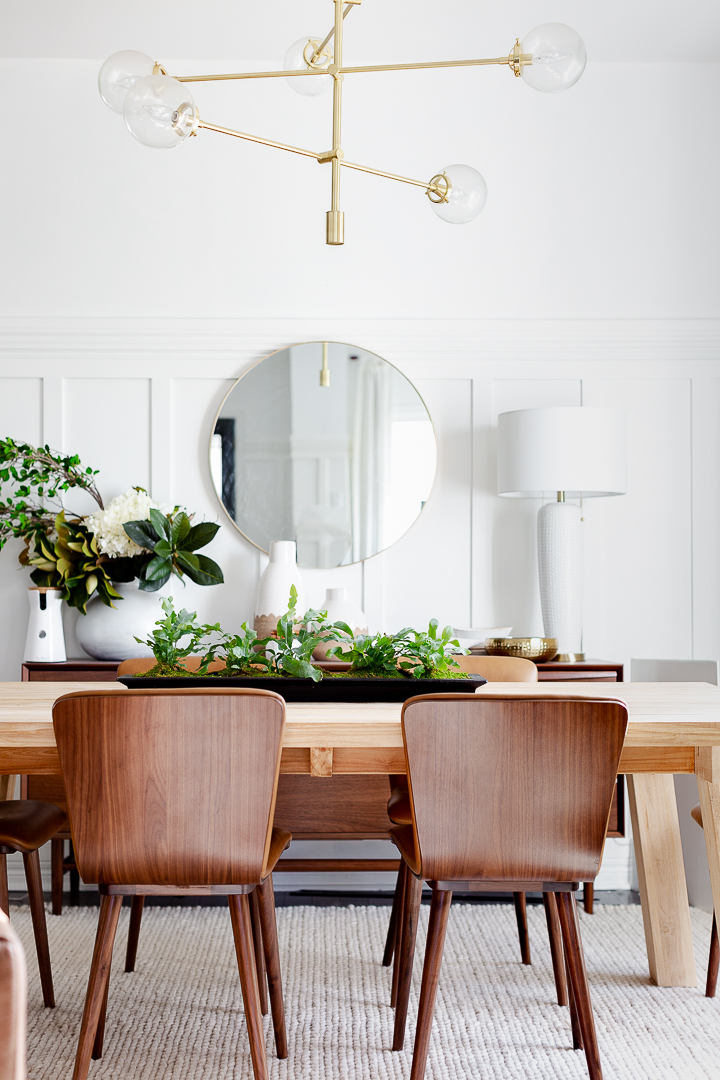 Such an easy way to bring a little life into your home during these hard winter months.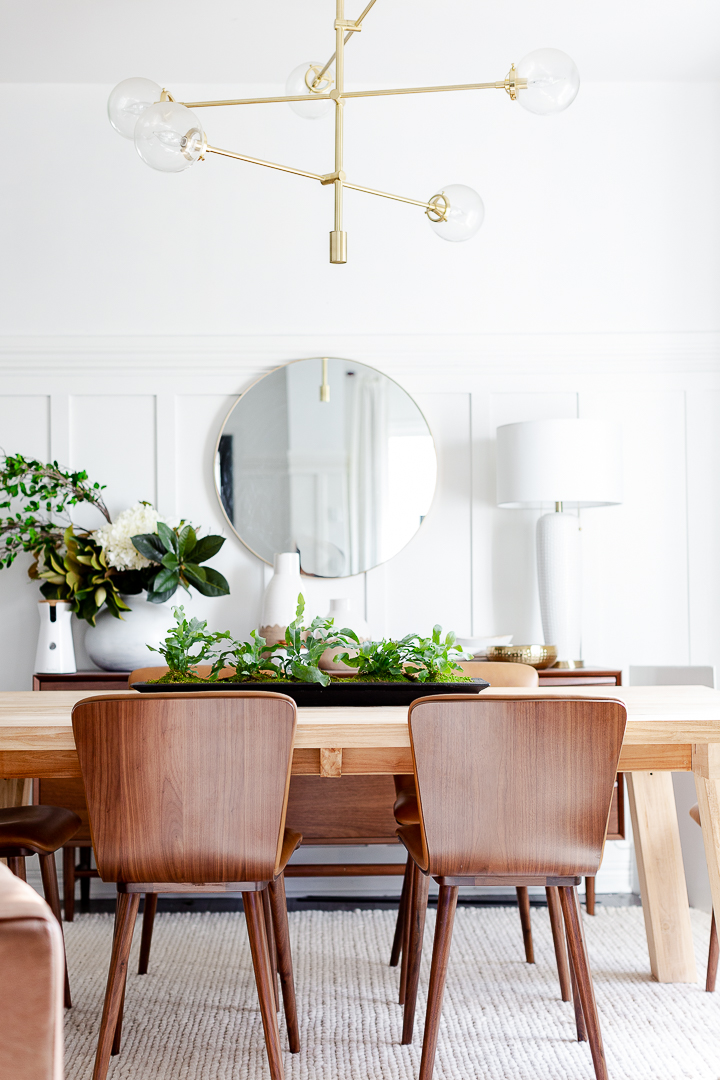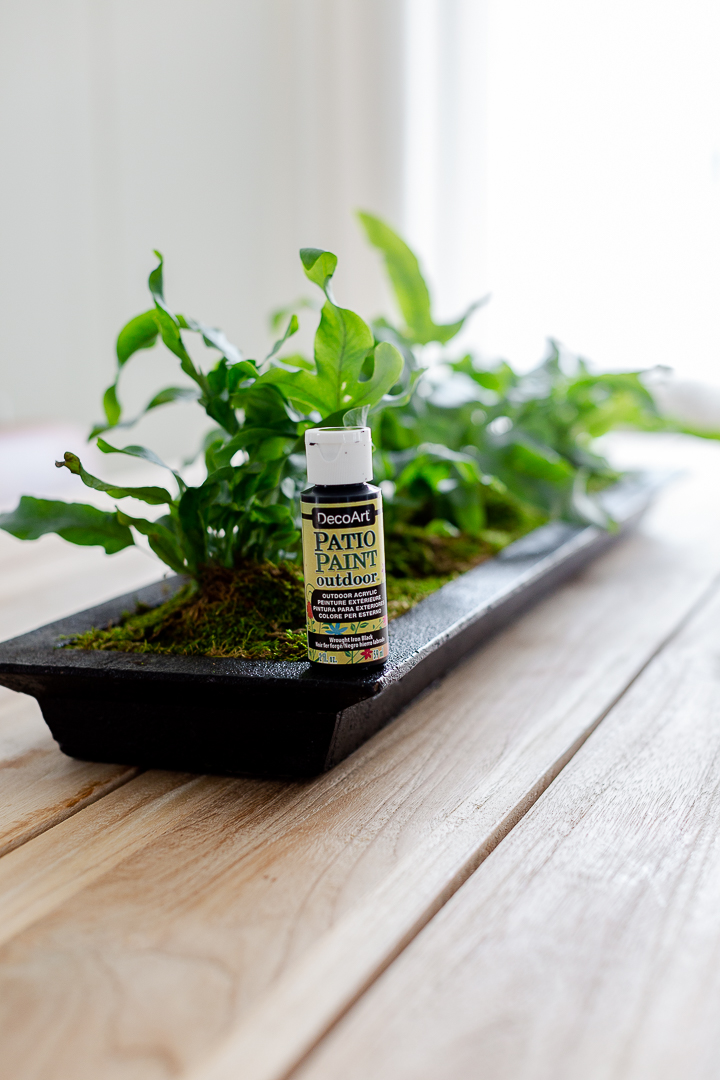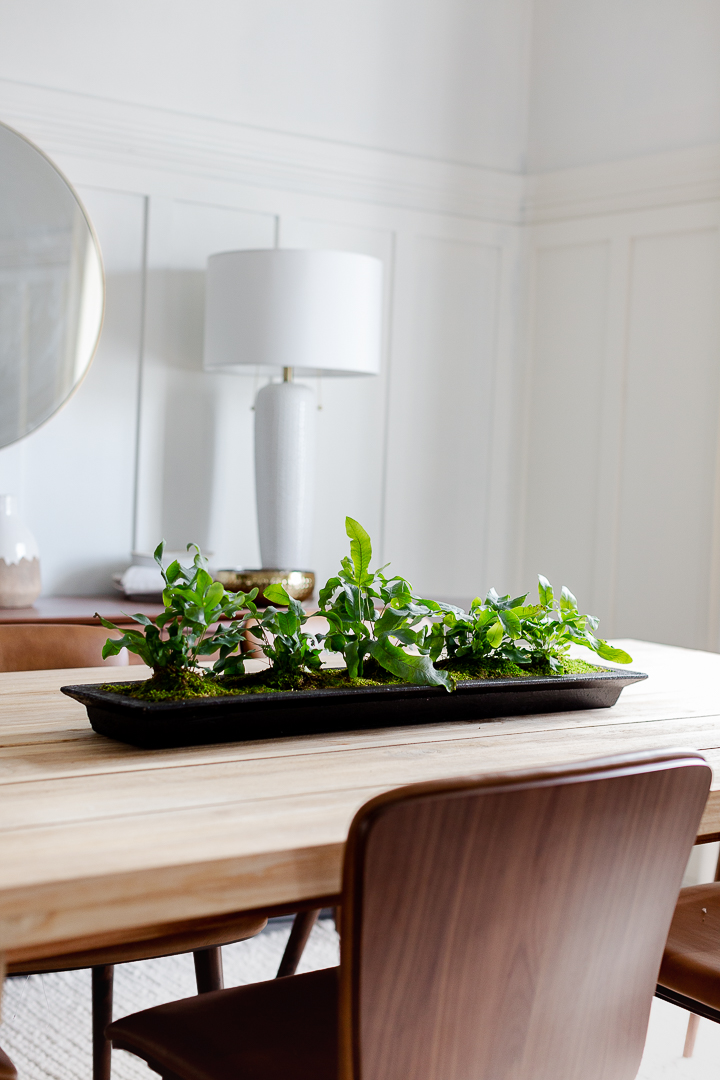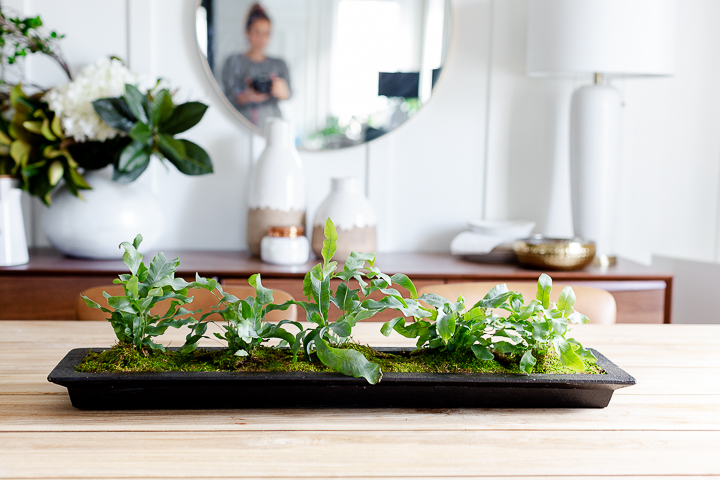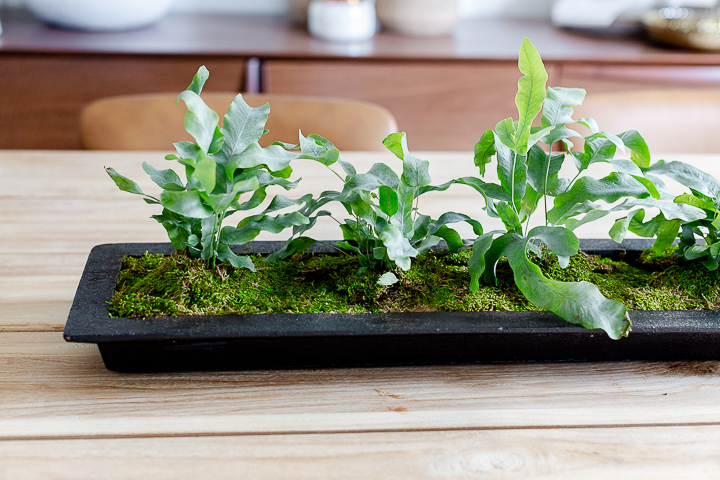 I covered the dirt with some moss and I think it looks so much cleaner and tidy.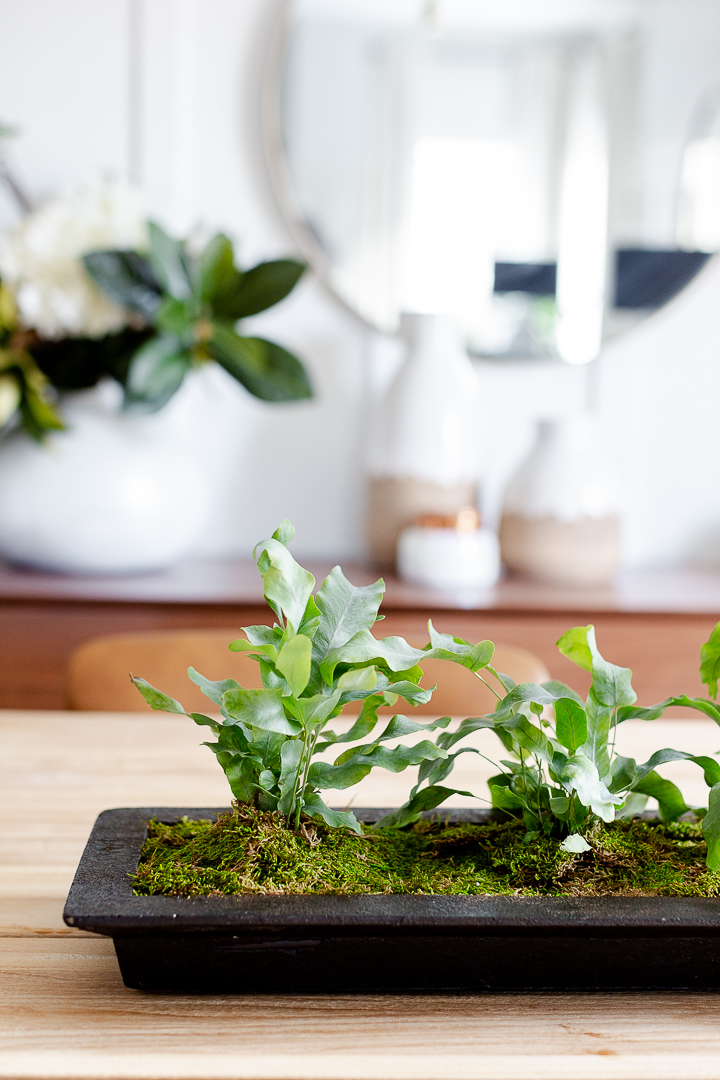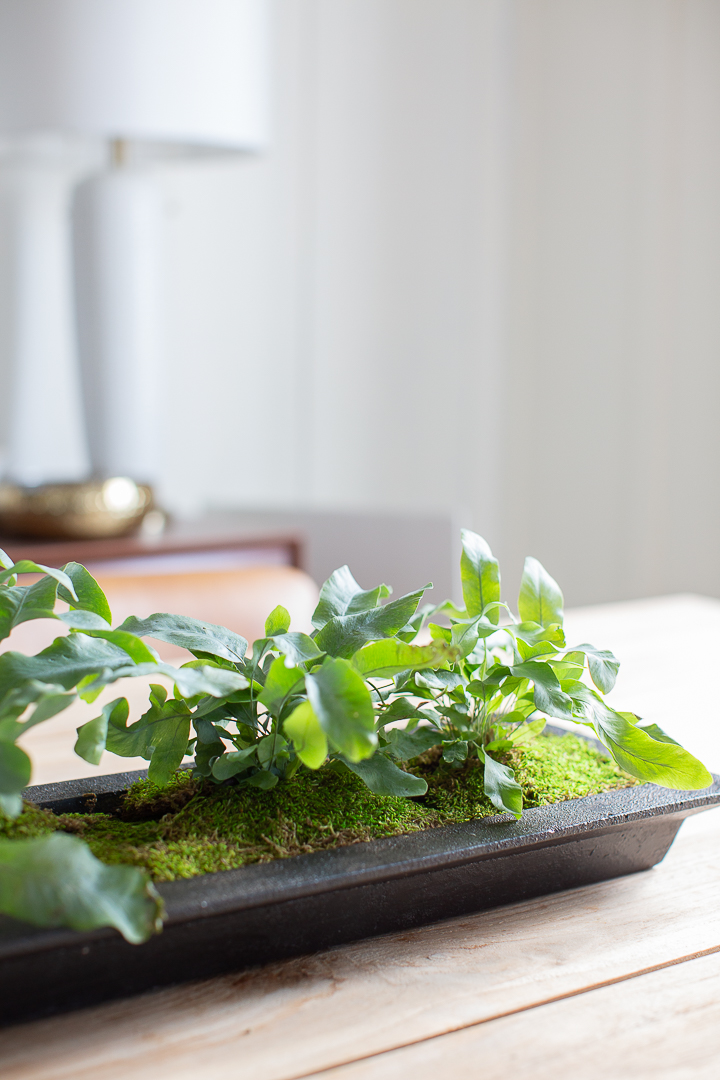 I'm so happy with this little makeover!
How do you cheer up your long winter days?
Once again, I want to thank you for stopping by and your prayers. It means so much.
See you soon,
Lucy