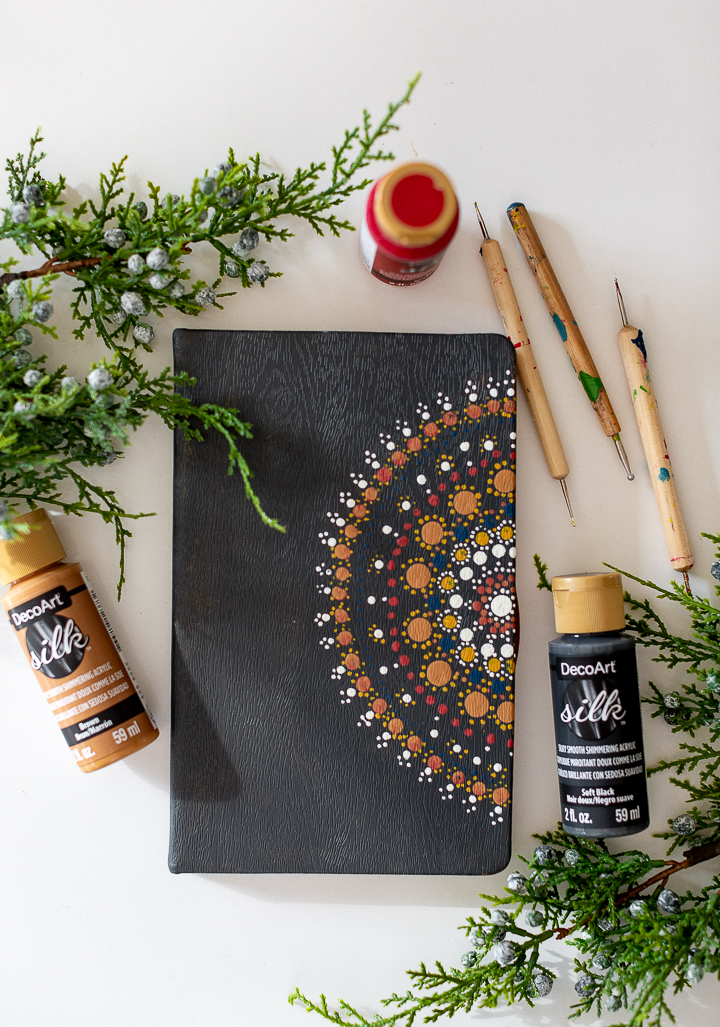 Hello again friends. I wanted to take a little break from Christmas and share with you this new to me technique that is starting to trend.
'Dot Art'.  I'm sure you've seen some beautiful art work that starts off as a single dot and turns into gorgeous patterned mandalas or various dotted pieces of art. The other day, I gave it a go and made this Handpainted Dot Art Mandala Notebook.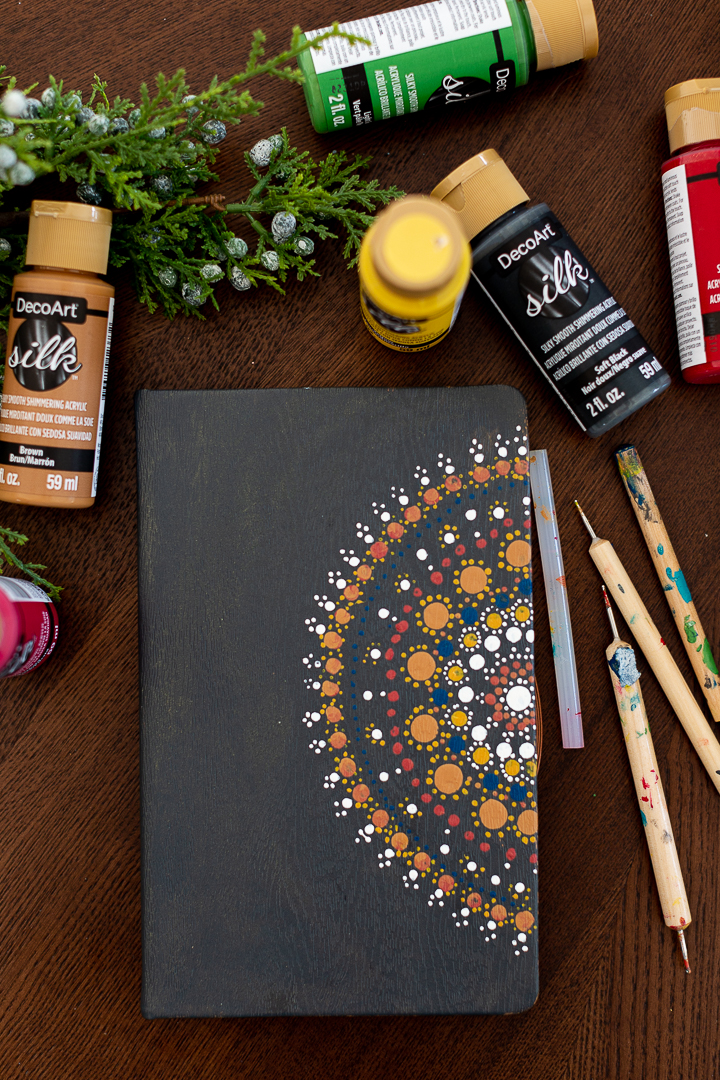 This type of art is very achievable but requires a lot of patience  and symmetry, both of which I have none of.  LOL
So as you can see, it's very imperfect. It is however, somewhat addictive.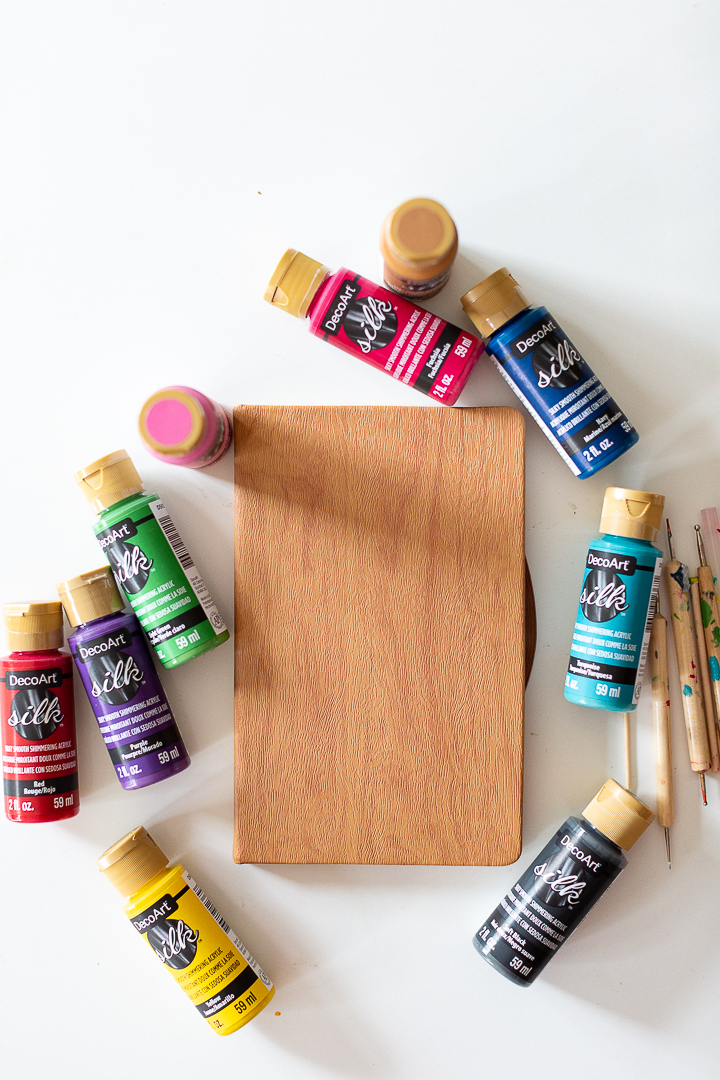 I started with a plain notebook from the Dollar Store. I suppose you can just buy a black notebook or whatever color background you'd like but this is the only one they had.
I used the DecoArt® Silk™ paints which gives projects a glamour and luminous sheen of silk. These are now available at Joann's 
Americana® Acrylics-™ colors available at Joann
I did also use regular acrylic white because I needed a pop of white on the book.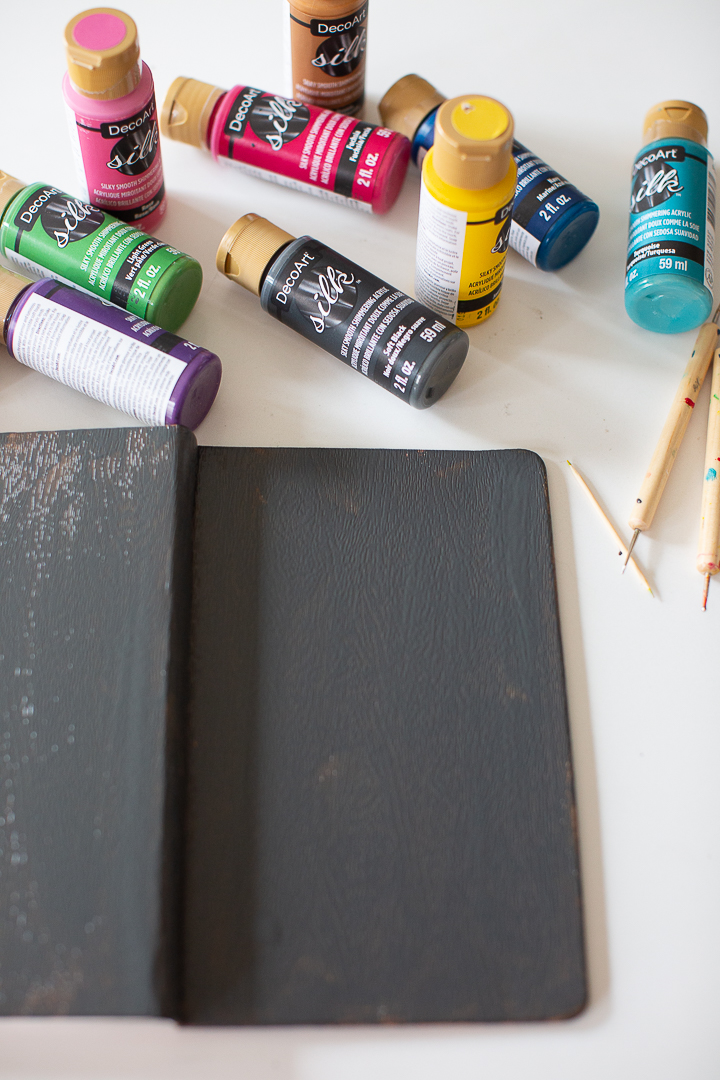 I applied two layers of the Soft Black and let it dry in between layers.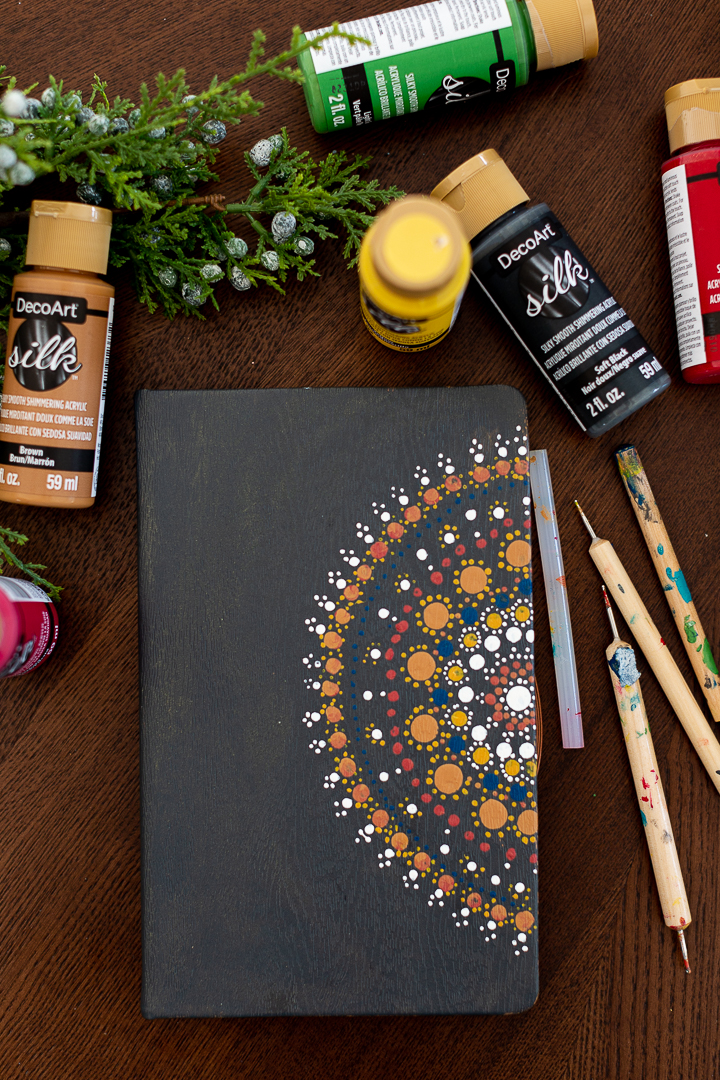 I watched some tutorials on how to do basic dot art and most of them use a compass to create a light outline of the circles. But I decided to
just eyeball it. I would definitely recommend using some sort of guide if you want it to be even and more symmetrical unlike mine lol.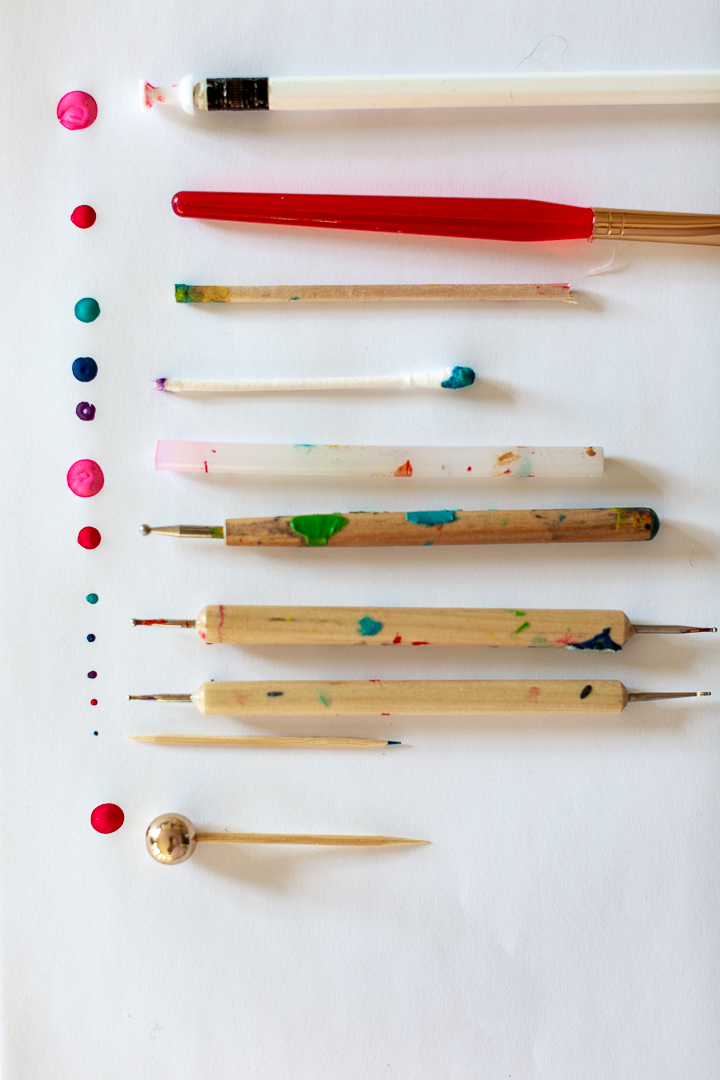 I had these embossing tools from  Michaels and they work great but you can use any other homemade tools as pictured above.
I followed THIS tutorial for the basic mandala pattern. She gives a lot of great advice.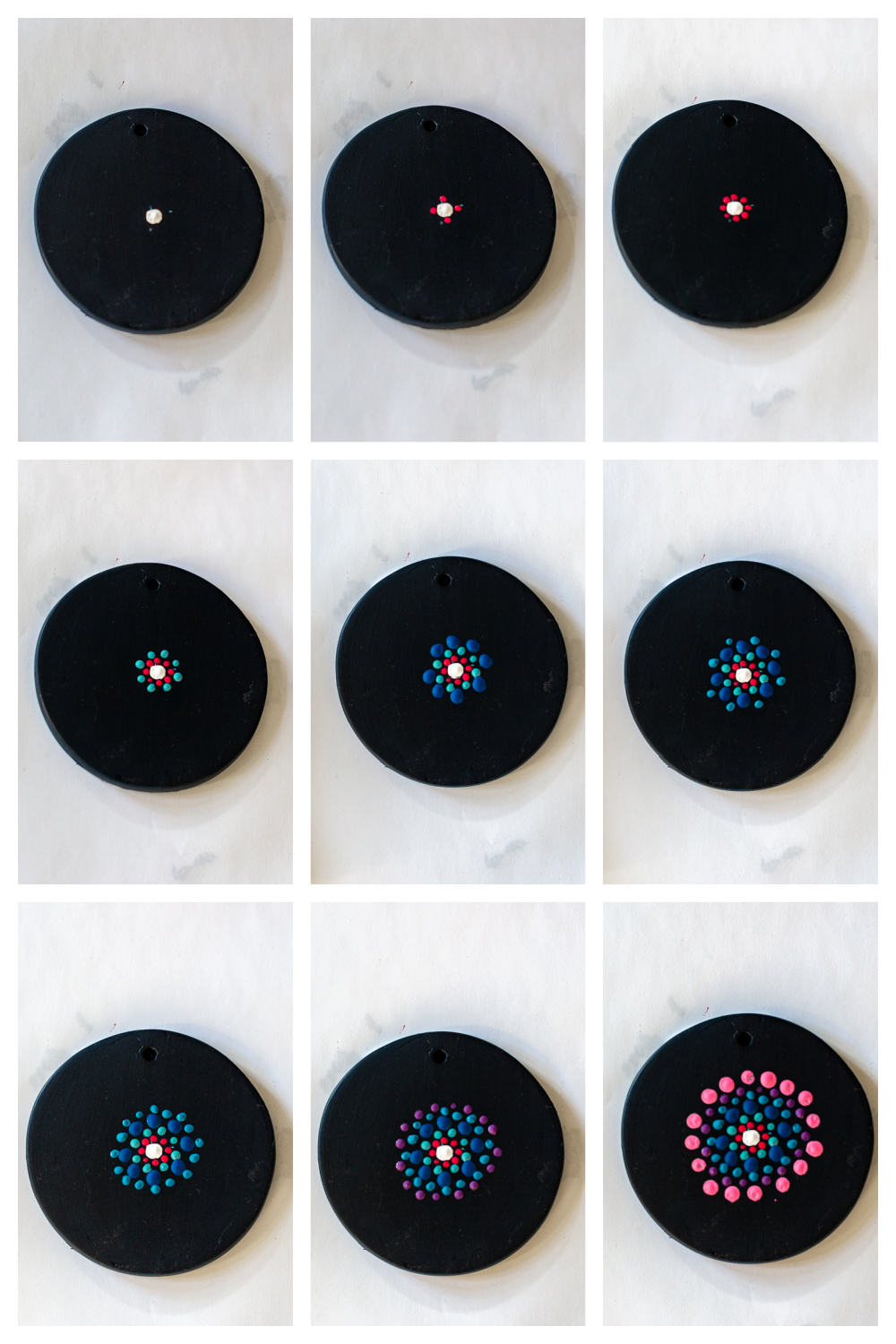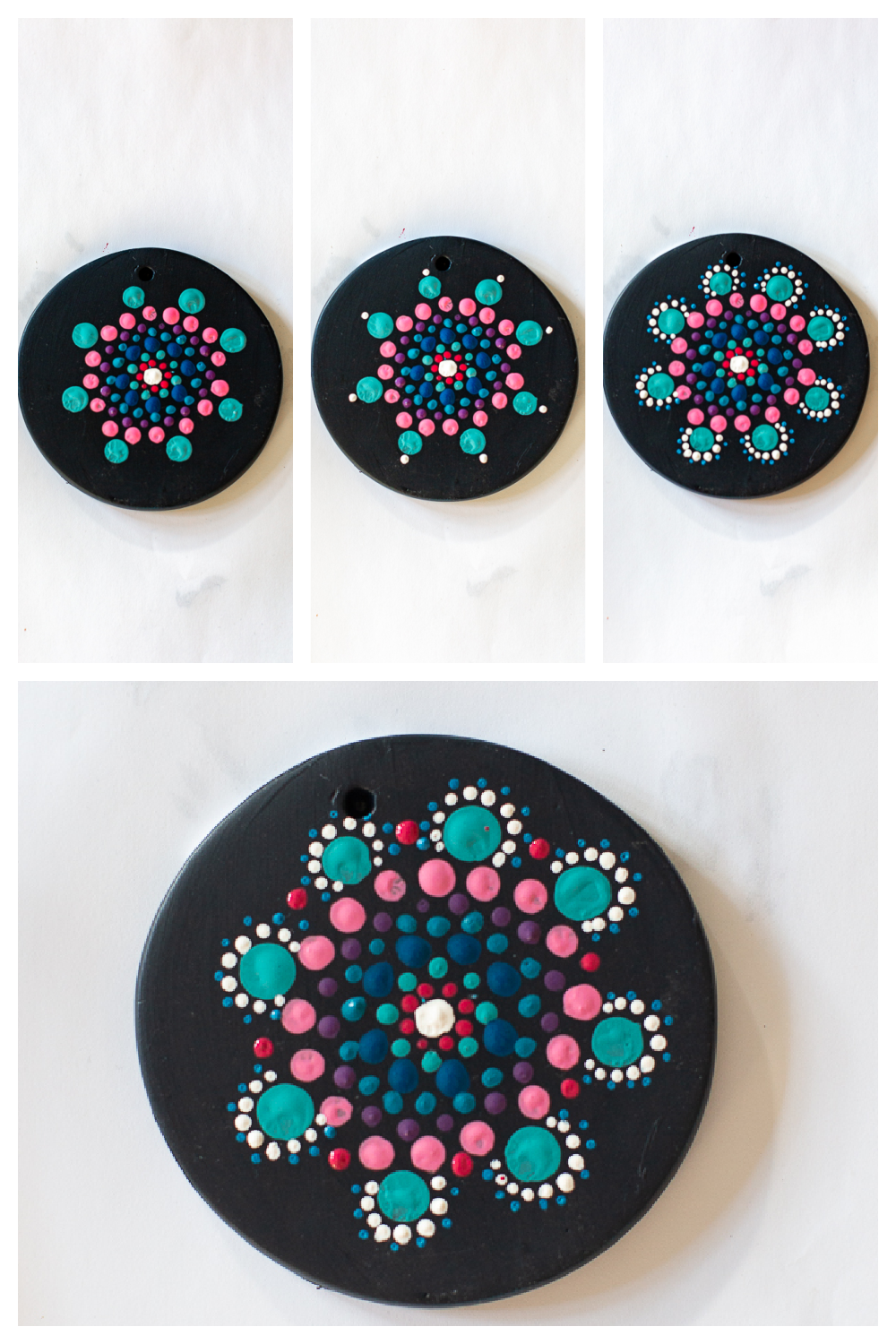 Watch THIS time lapse to see how it went for me…
I think if you use a compass and follow the lines, you could create some really beautiful EVEN patterns.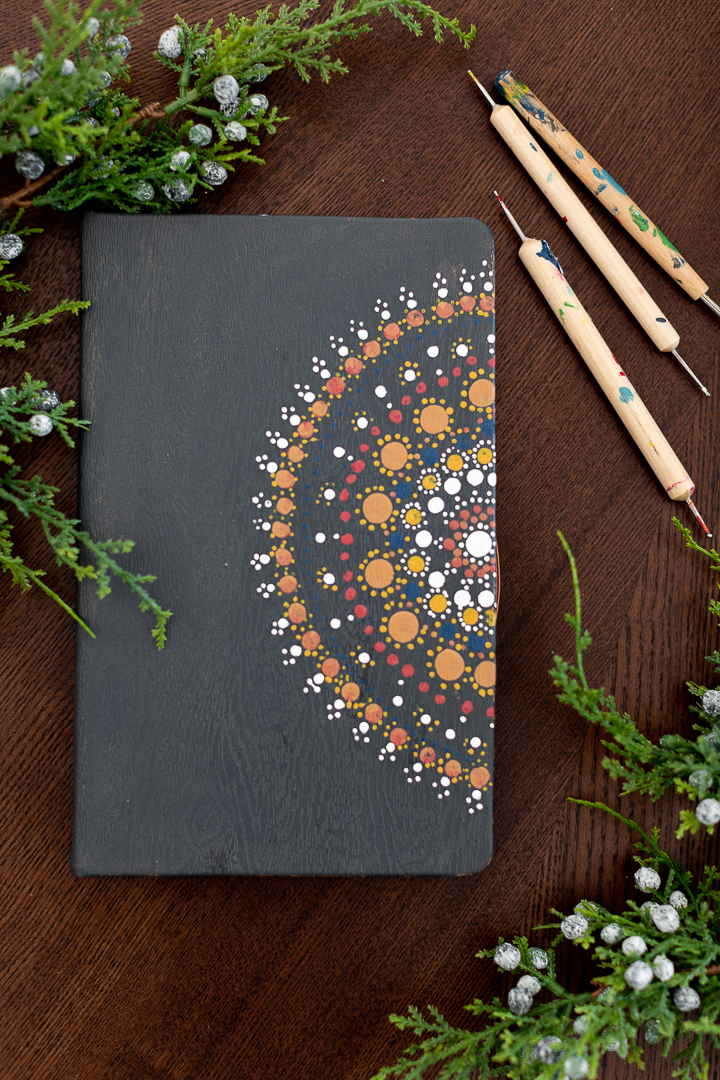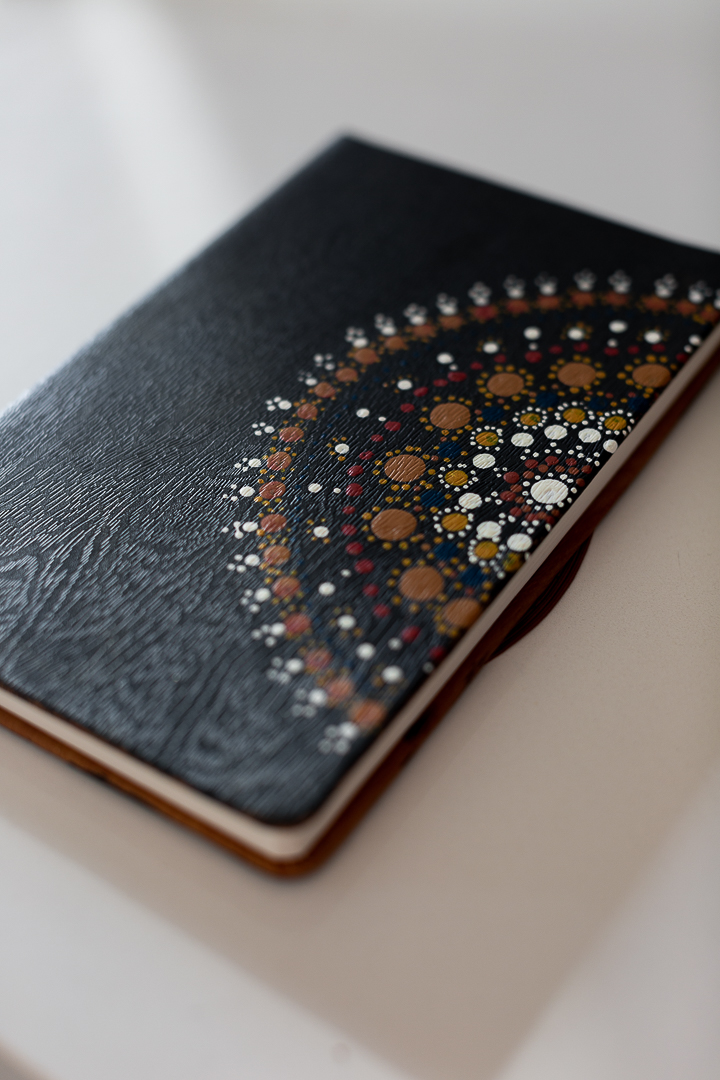 I think it's pretty and I do love the sheen of the Silk paint. It's hard to capture on photos but there's a beautiful sheen to the paint.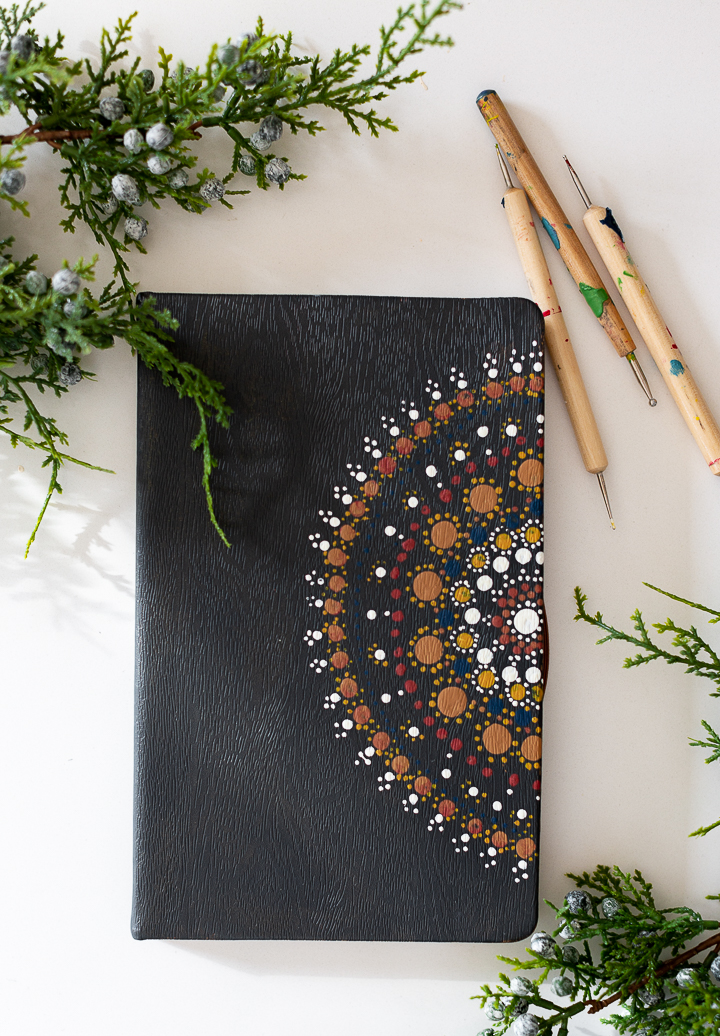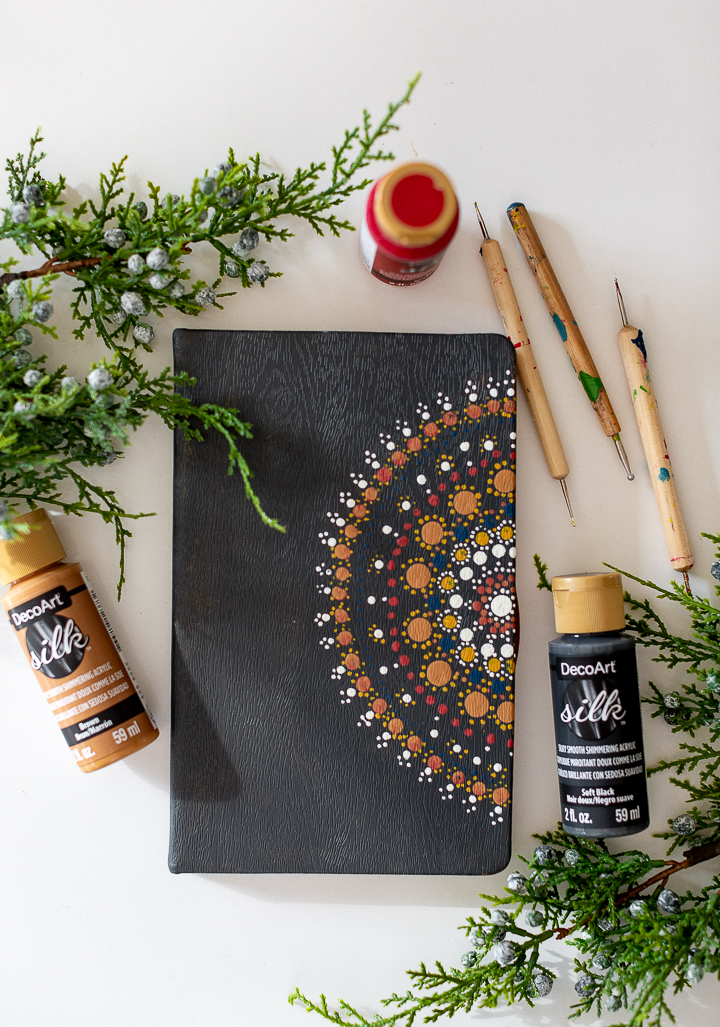 Since I wrote this post, I've continued to practice and I can confirm that it's very addictive and it gets easier.
Thank you so much for stopping by today. Have a beautiful day xo
much love,
Lucy