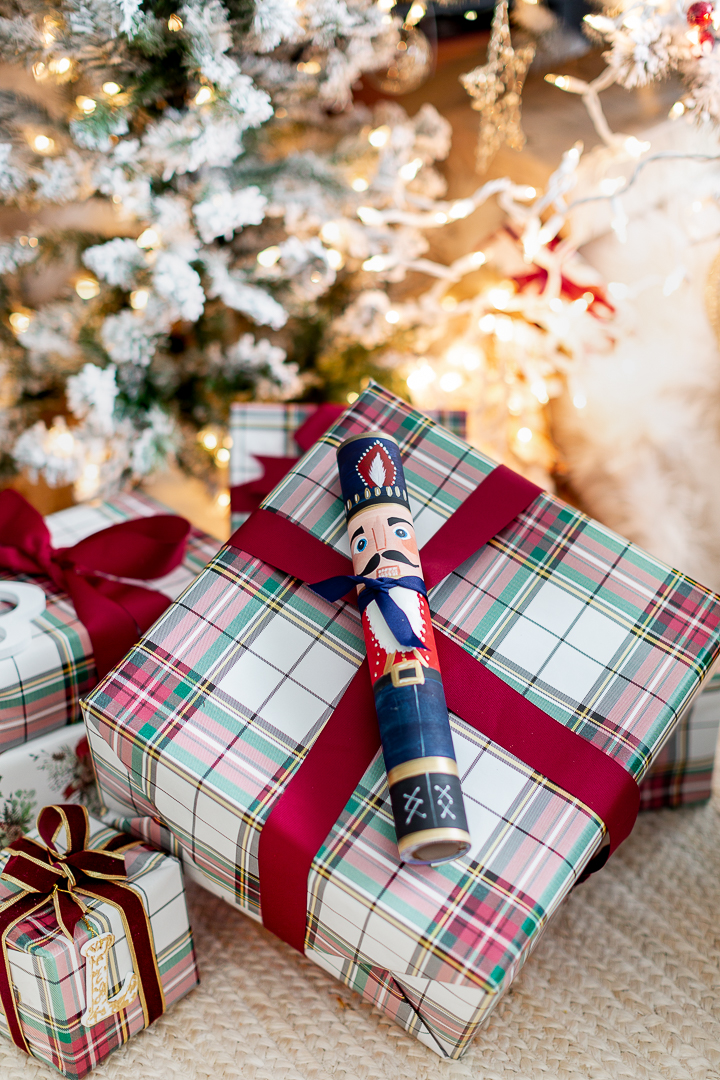 Hiii…How are you? I hope all is well. I'm feeling a little less stressed as I just finished my last big project for the year so now I can focus on the holidays.
I'm actually looking forward to wrapping gifts and making hand made Christmas cards.
Speaking of wrapping, I made this sweet Christmas Nutcracker Cylinder Wrapping DIY which I think turned out so cute.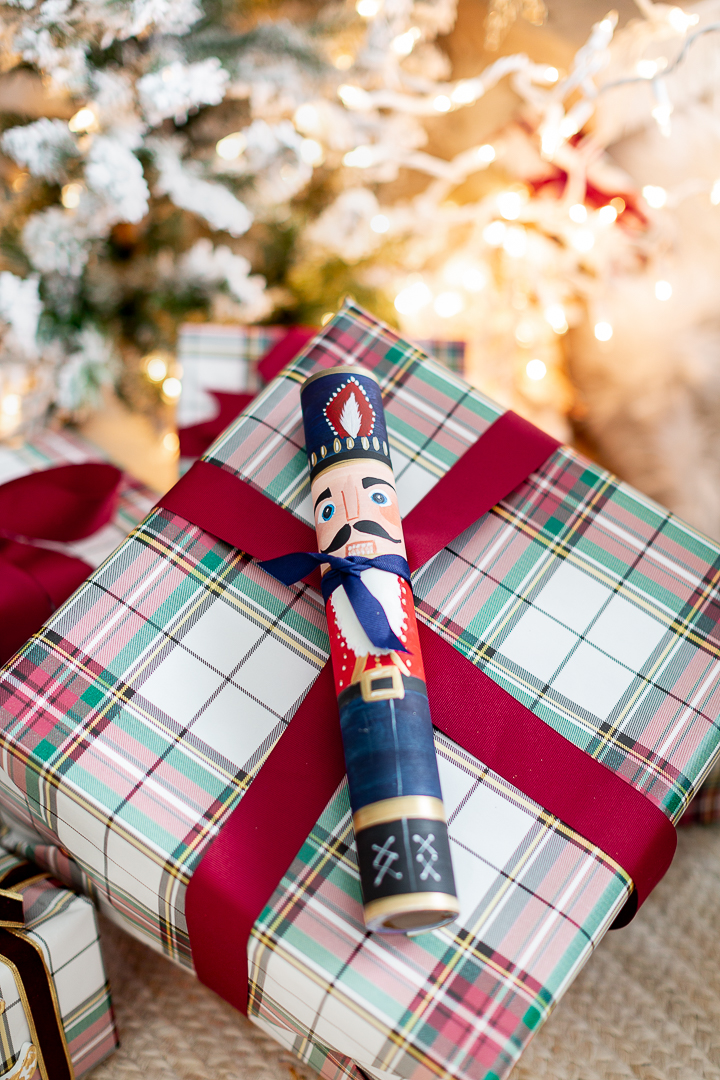 In it I wrapped a roll of Cricut Vinyl but you can use it to wrap any other cylinder items.
You can watch a video HERE to see how I did it.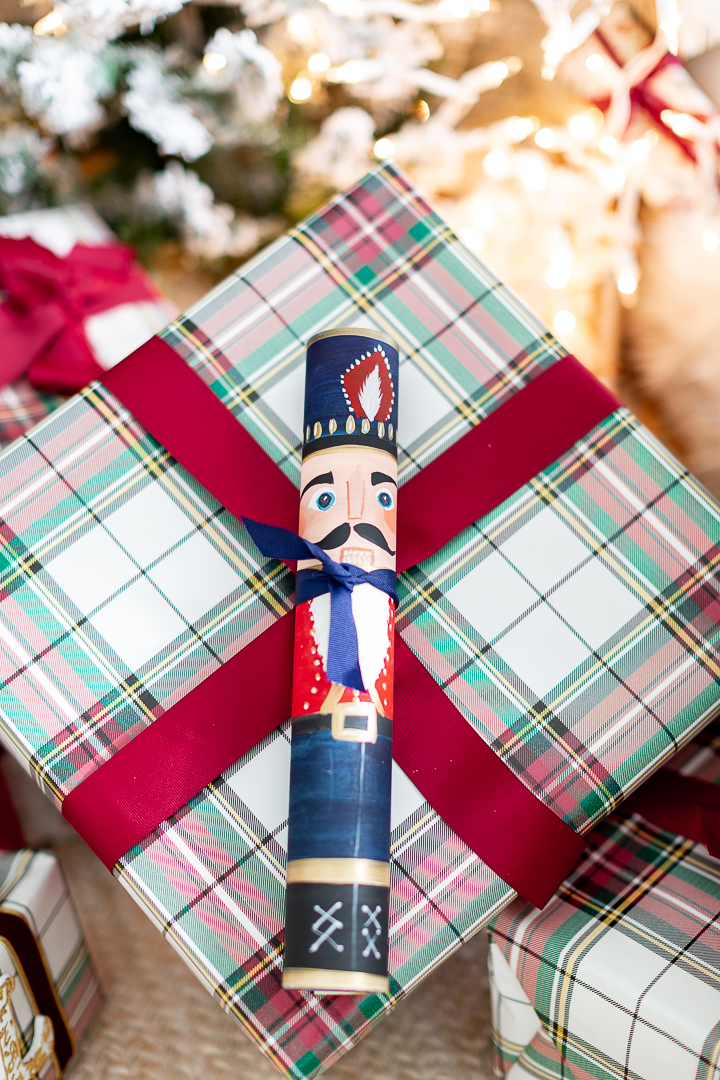 I think he's adorable but his face makes me laugh a bit lol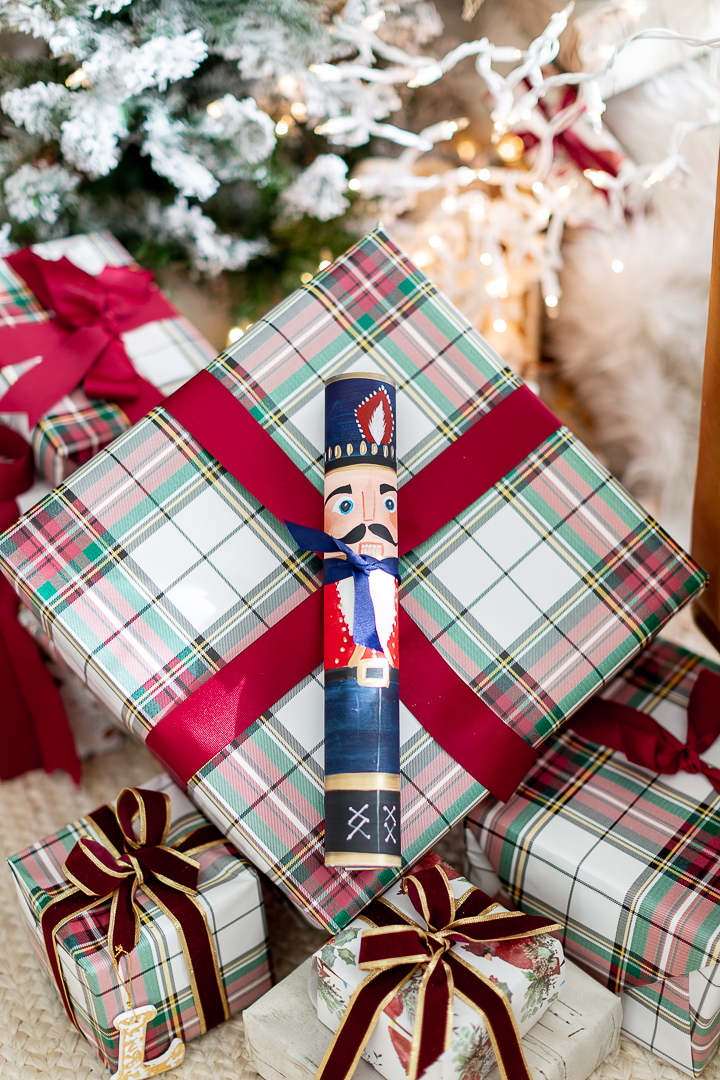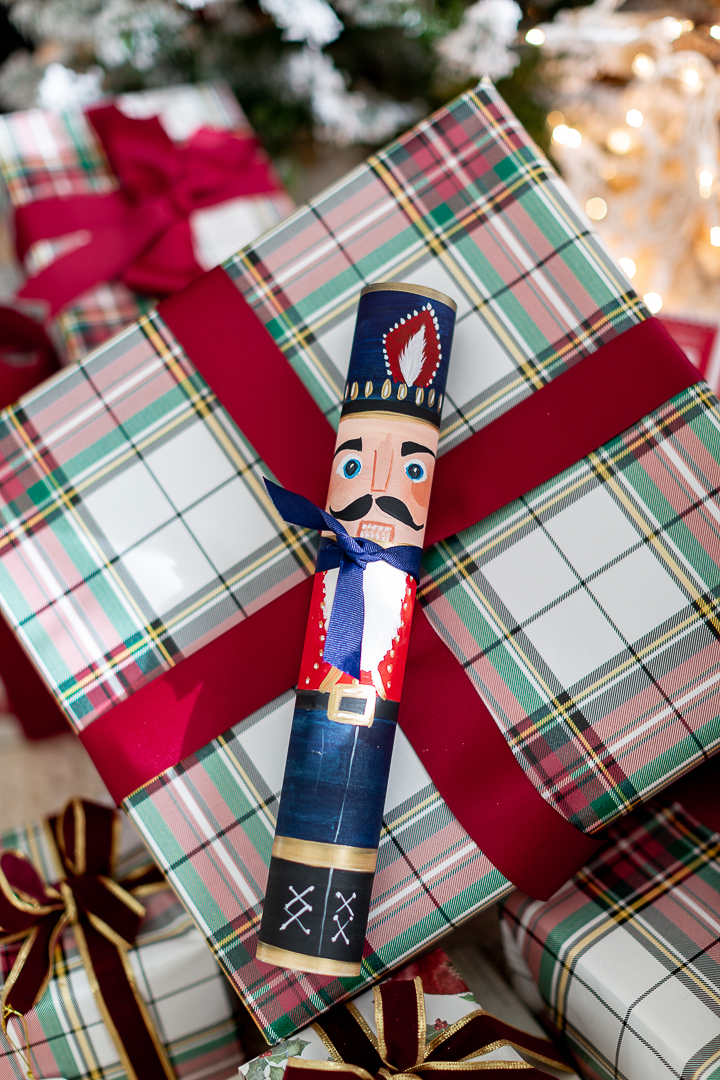 Make sure you check out the rest of the gorgeous wrapping ideas below.
A big THANKS to my friend Janine and Ashley for putting this hop together.
Holiday Bloggers Best Series

Most Lovely Things |  Christmas Gift Wrap Using What You Have
Sanctuary Home Decor  |  Unique Christmas Gift Wrapping on a Budget
Modern Glam  |  Natural Gift Wrapping

My 100 Year Old Home  |  Creative Ideas for Gift Wrapping
The Ginger Home  |  3 Gingerbread Holiday Gift Wrap Ideas
Happy Happy Nester  |  Free Printable Gift Tags
Craftberry Bush  |  Christmas Nutcracker Cylinder Wrapping DIY

Satori Design for Living  |  Simple Christmas Gift Wrap Supplies & Steps
My Sweet Savannah  |  24 Free Holiday Printable Gift Tags
Twelve on Main  |  Christmas Gift Wrapping Ideas You Will Love
The Happy Housie  |  Natural Rustic Gift Wrap Ideas 

Dreaming of Homemaking  |  Personalized Gift Wrap
Finding Lovely  |  Holiday Gift Wrap
Lemon Grove Lane  |  Holiday Gift Wrapping With a Natural Touch
On Wed, Dec 9, 2020 at 12:59 PM Janine Waite <happyhappynester@gmail.com> wrote:
I love everyone's amazing photos! Thanks so much for joining us. We will have one link change tomorrow, so I'll send out the link tomorrow or possibly later today.
Take care,
Janine
——————————————————————————————–
Code:
Holiday Bloggers Best Series

Most Lovely Things |  Christmas Gift Wrap Using What You Have
Sanctuary Home Decor  |  Unique Christmas Gift Wrapping on a Budget
Modern Glam  |  Natural Gift Wrapping

My 100 Year Old Home  |  Creative Ideas for Gift Wrapping
The Ginger Home  |  3 Gingerbread Holiday Gift Wrap Ideas
Happy Happy Nester  |  Free Printable Gift Tags
Craftberry Bush  |  Christmas Nutcracker Cylinder Wrapping DIY

Satori Designs for Living  |  Simple Christmas Gift Wrap Supplies & Steps
My Sweet Savannah  |  24 Free Holiday Printable Gift Tags
Twelve on Main  |  Christmas Gift Wrapping Ideas You Will Love
The Happy Housie  |  Natural Rustic Gift Wrap Ideas 

Dreaming of Homemaking  |  Personalized Gift Wrap
Finding Lovely  |  Holiday Gift Wrap
Lemon Grove Lane  |  Holiday Gift Wrapping With a Natural Touch