Hello friends, I hope you've been well. I cannot believe that I'm writing my very first Christmas post. I know it might seem a little early for some, but we truly hope that with these posts, you will be able to collect a series of  budget friendly Christmas decor ideas.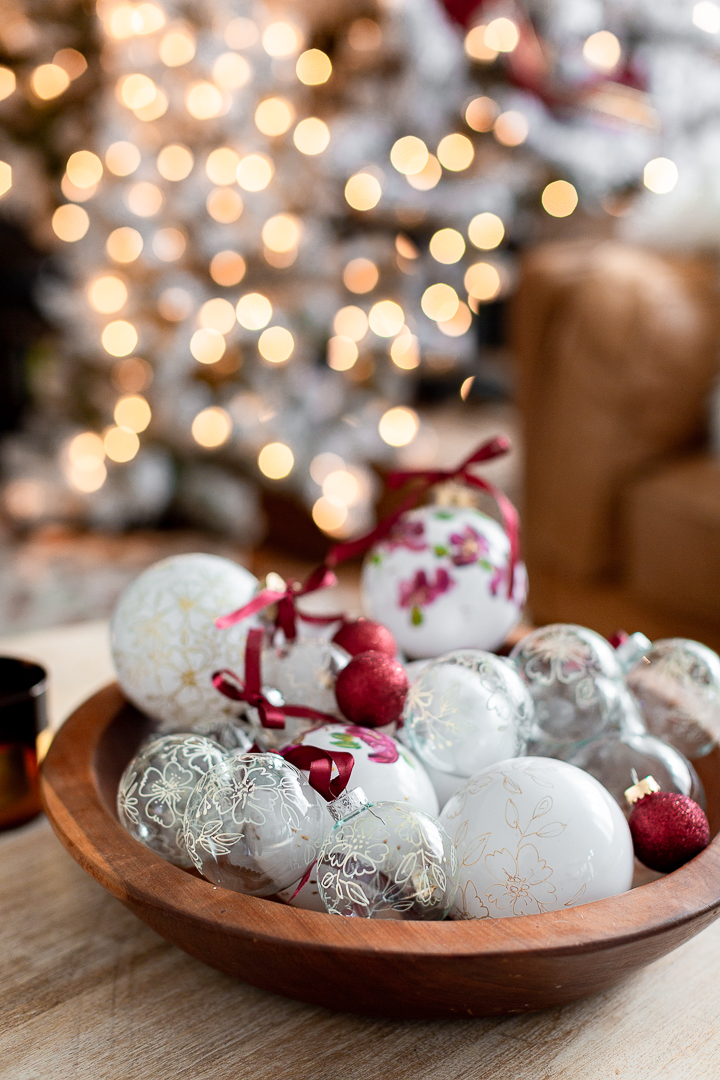 Before I begin, a huge thank you to my friend Kristen for organizing this post. 
I really believe that the most important thing about the holidays is keeping the true meaning of the system as the center of everything you do. 
Here are some tips that I use each and every year. 
Tip 1. 
DO IT YOURSELF. 
One of the best and most memorable ways to celebrate the holidays is by making your own DIY decor. Whether, it's painted ornament, homemade wreaths, even popcorn or cranberry garlands. I truly believe that these homemade items become the most memorable in years to come.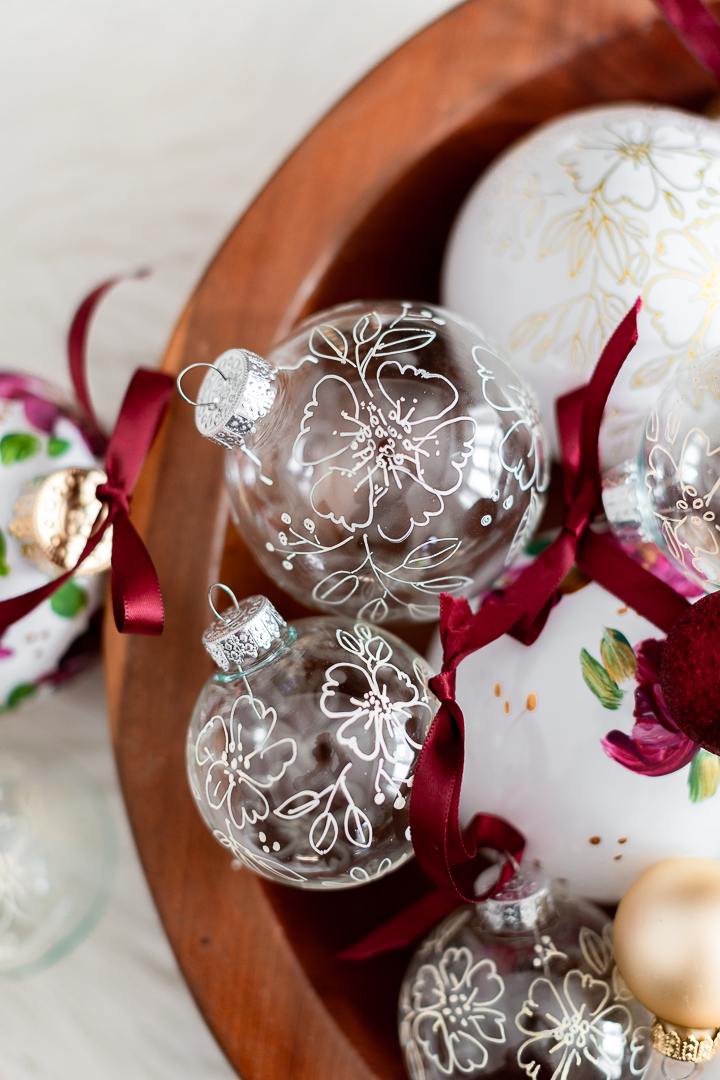 I painted a series of ornaments again this year. I not only have a lot of fun doing it but it also saves me a little bit of money.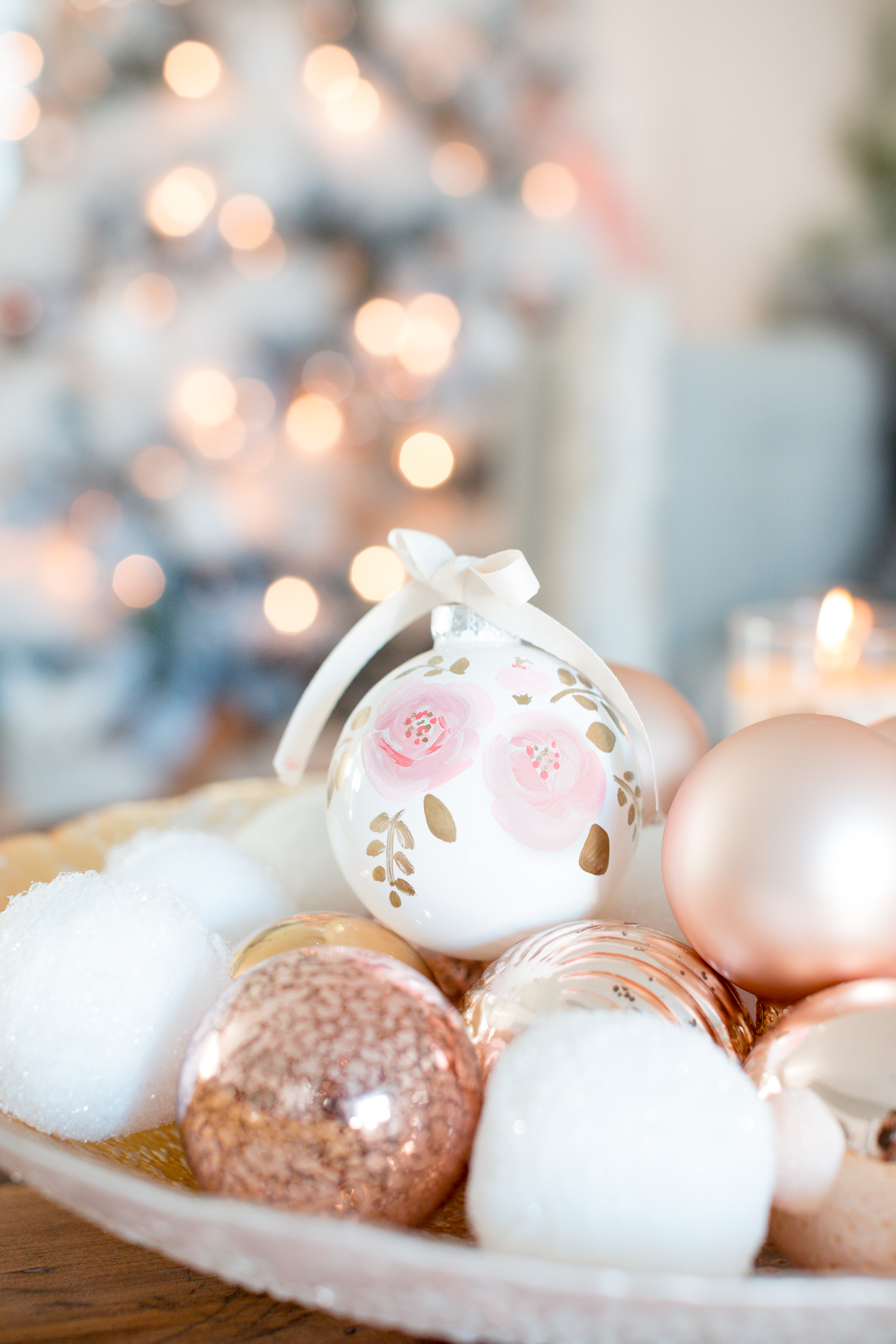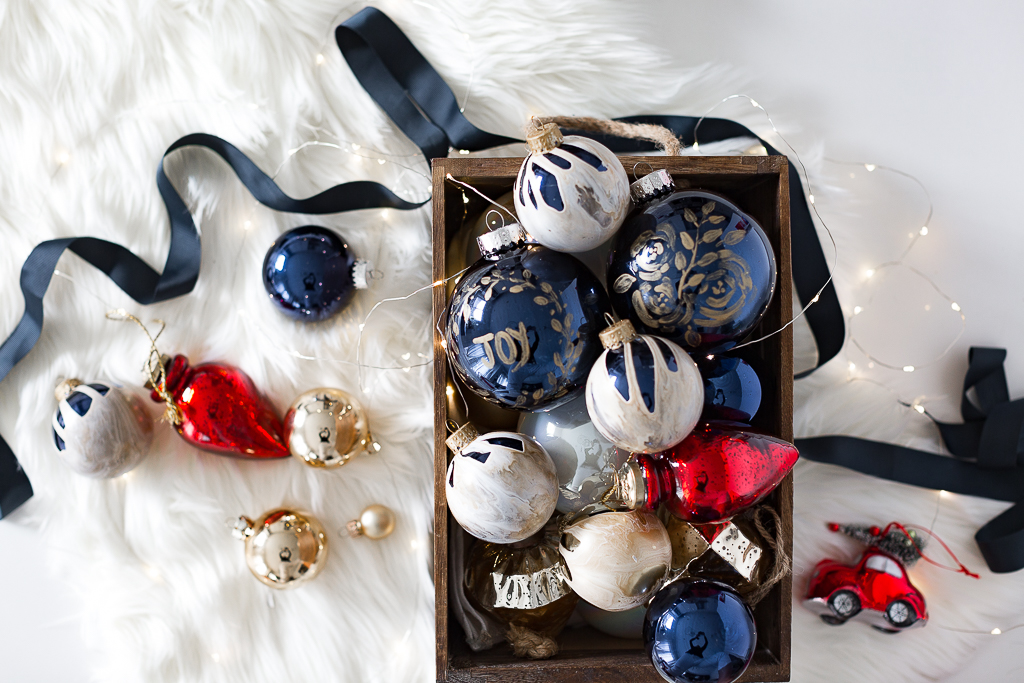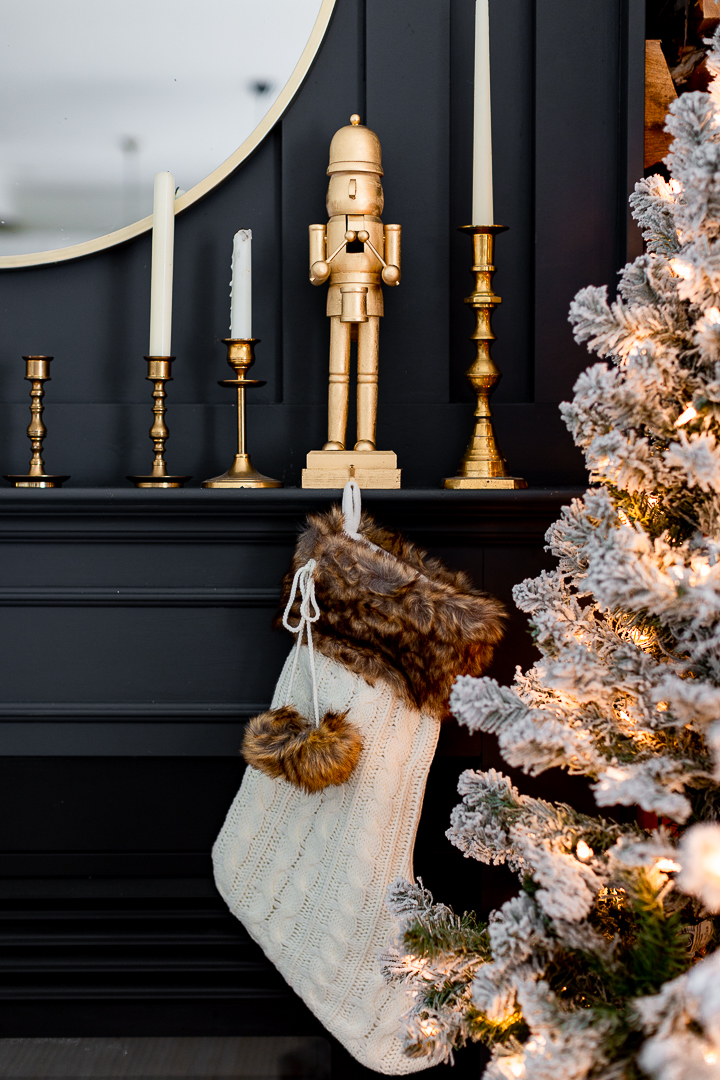 Here is another DIY I made this year. I simply spray painted a plain wooden nutcracker. I attached an extra piece of wood at the bottom for a little more weight and simple nailed a picture frame hook to the bottom. I think it looks classy and it super affordable. 
TIP 2:
CHEAT A LITTLE WITH YOUR RIBBON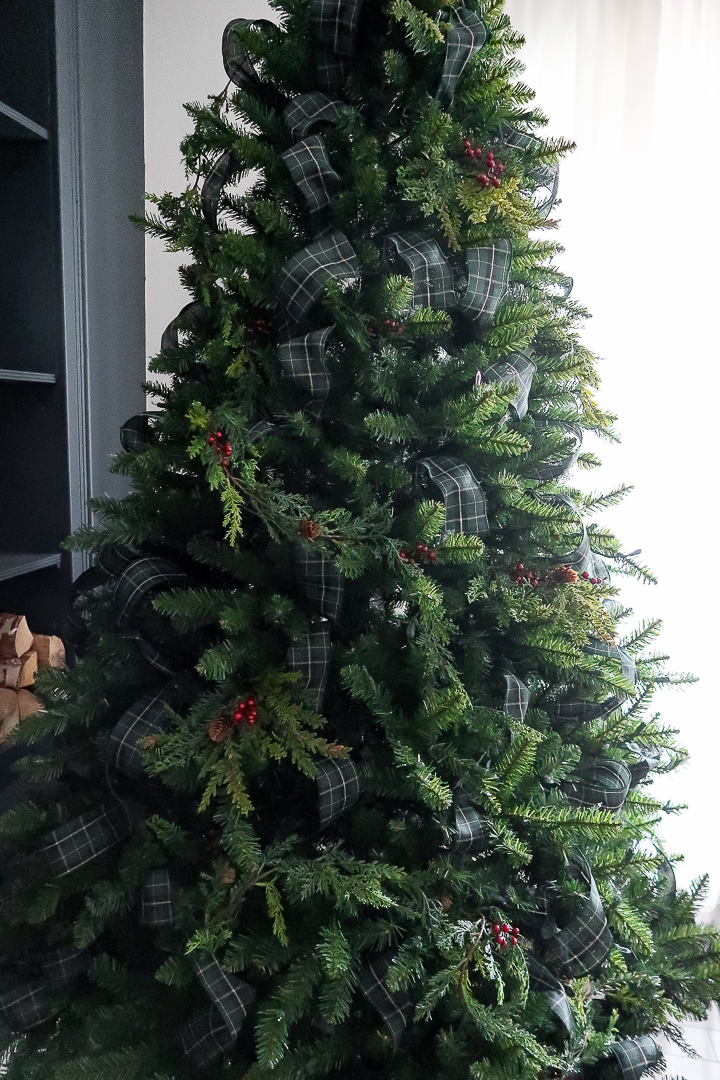 Instead of threading long pieces of ribbon throughout the tree, I like to take small pieces of ribbon, cut them and make small loops that get tucked into the tree.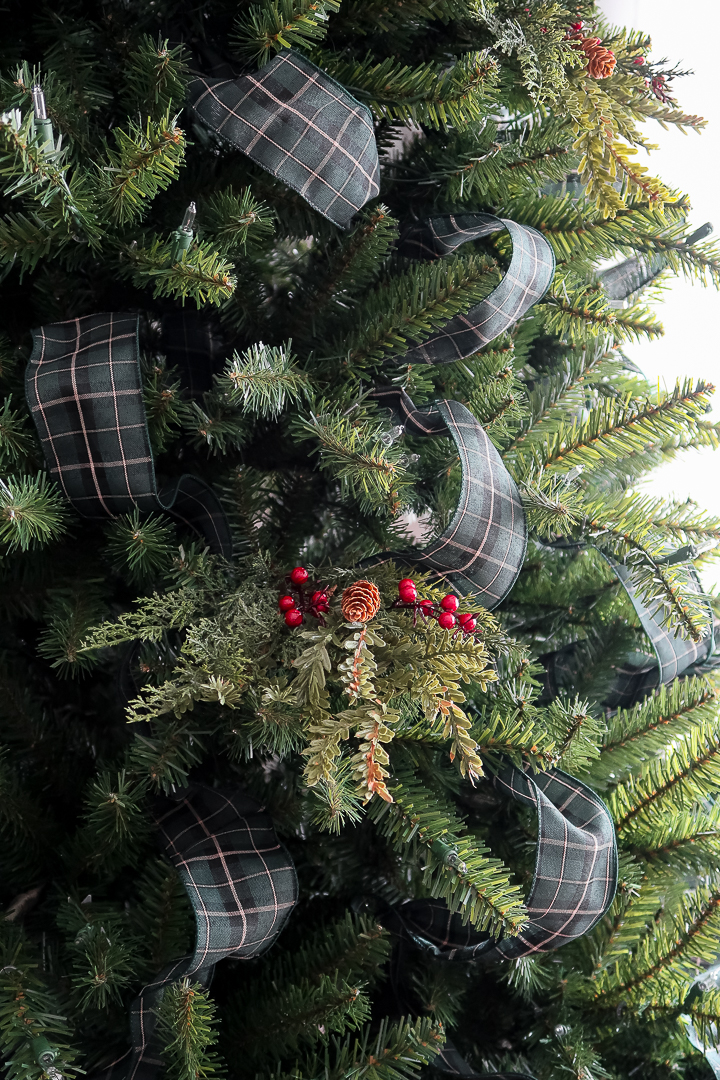 You can see a short explanation HERE. 
3. MIX REAL AND FAUX 

A great way to save a little money on greenery is by mixing real and faux throughout your decor. I use this tip on my stairs…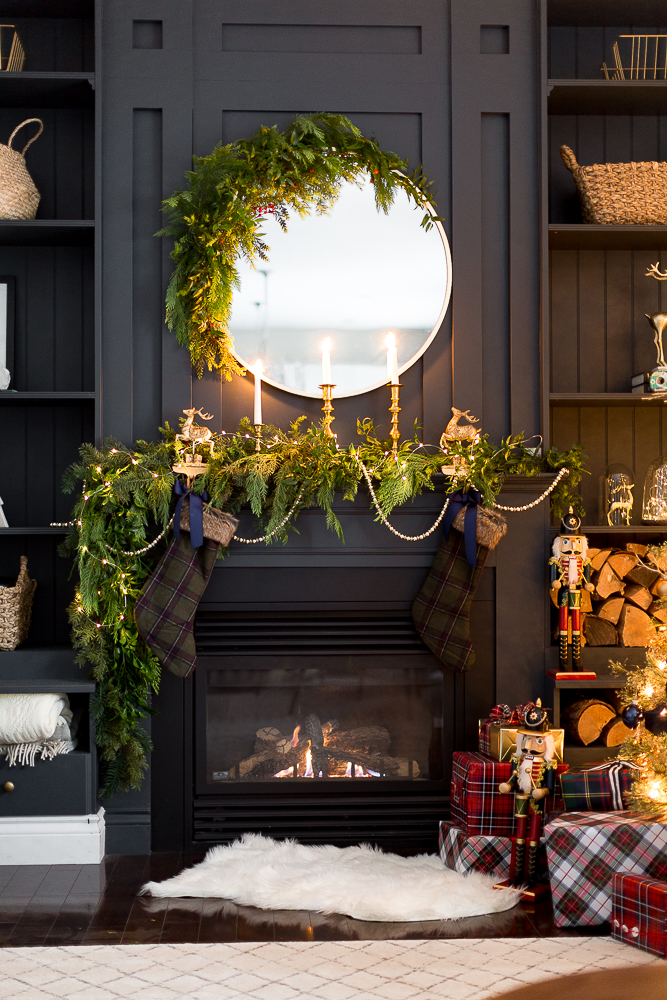 Mantel …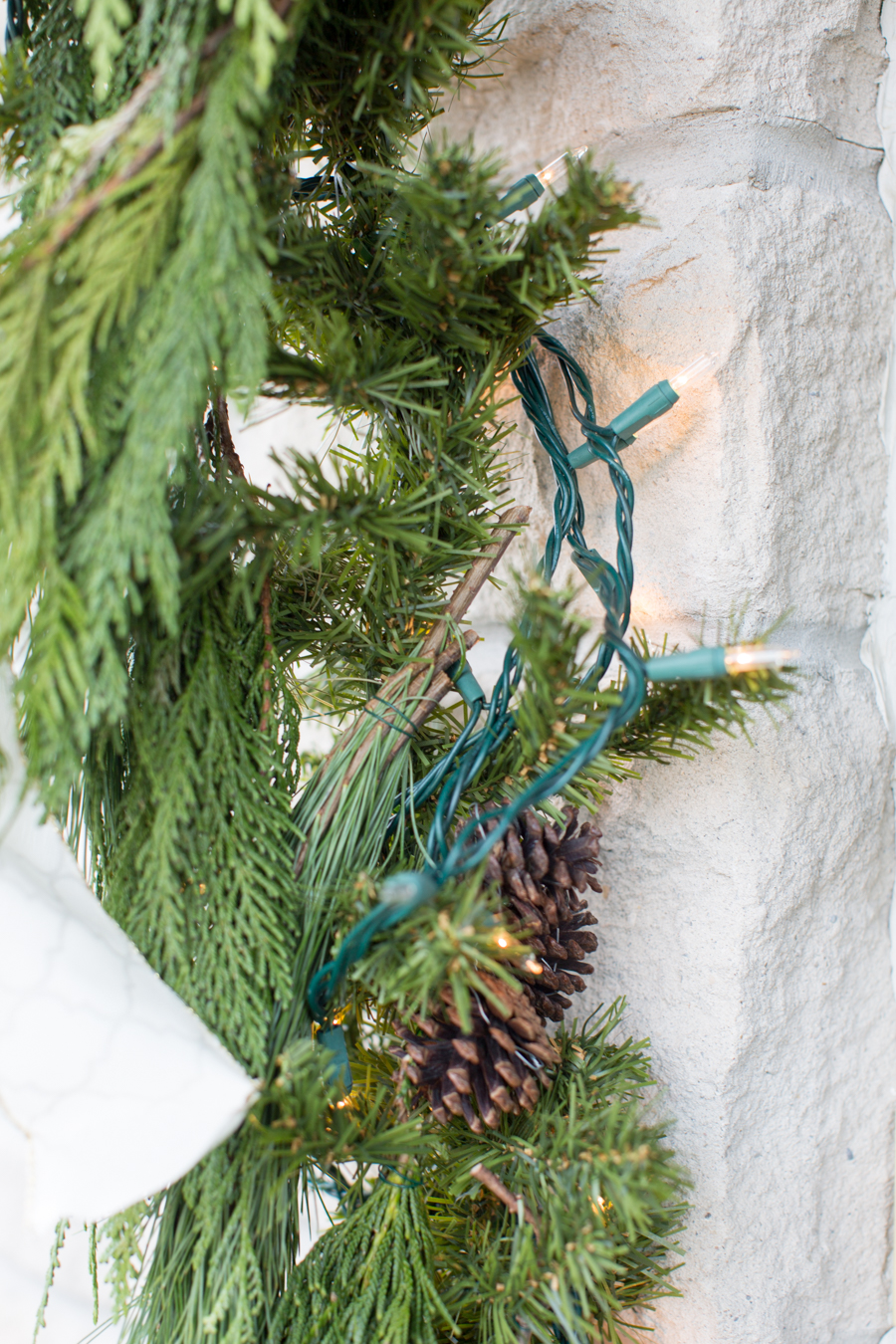 And on my front porch…
TIP 4.
INVEST ON CLASSIC PIECES
I find that I tend to reuse classic colors such as red, gold and silver. So I have invested in those traditional colors that can be used year after year. 
TIP 5. 
Enjoy the season you are in. 
As mentioned before, I think the most important thing about the holidays is making memories and filling your home with things that meaning and bring joy to those you share your home with. I truly hope that this holiday season you are able to embrace your season. I look forward to bringing you more ideas which I hope you will love and find inspiring. Thank you so much for always being by my side. 
Here are some other gorgeous ideas from my talented friends. 
Ella Claire & Co. | Miss Mustard Seed | French Country Cottage | Zevy Joy