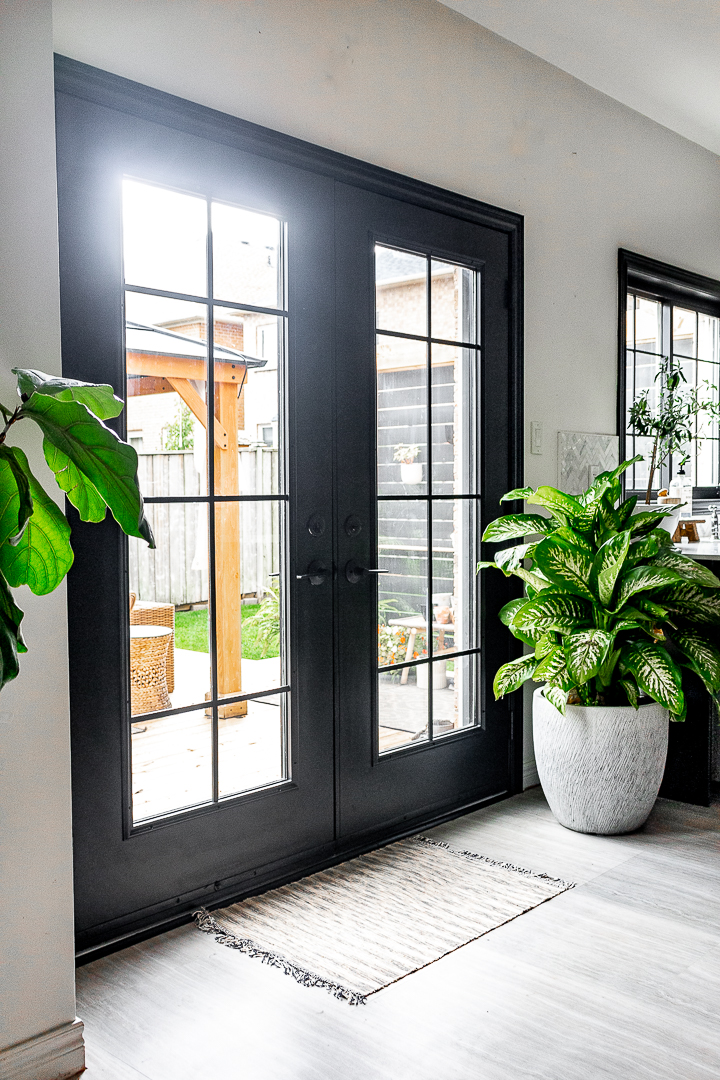 Hello friends, I hope you're doing well. I'm so excited to have finally finished this project which I've been wanting to do for years.
I wanted to turn these regular glass doors and give them a little more character and today I'm going to show you how to make faux french window panes.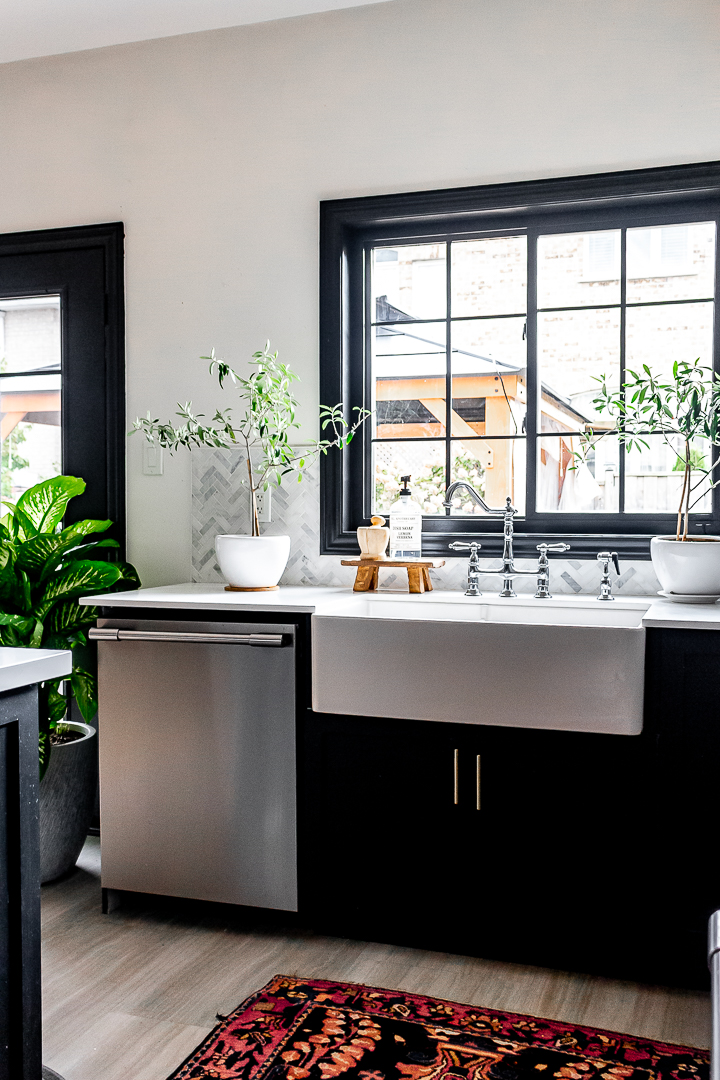 It makes such a HUGE difference in the kitchen and I just love how it turned out…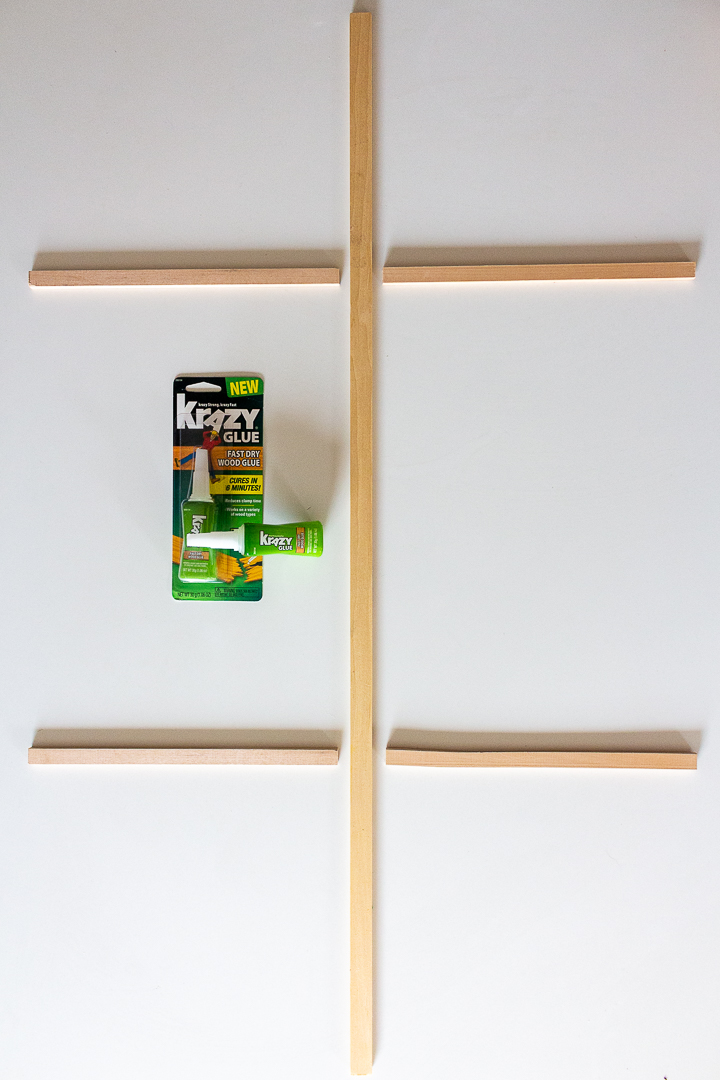 You will need:
pine moulding
Wood Glue we used Krazy Glue Fast Dry Wood Glue
Painter's tape
Paint color of choice. I used Canadian Tire's  'Pure Black' Premier Ready To Roll paint. 
Saw
Pencil
Measuring Tape
Level
Step 1.
Decide how many panes you'd like your window to have and purchase trim accordingly.
Step 2.
Measure and mark middle of your window with a white pencil.
Step 3.
Measure inside of the window vertically and cut trim accordingly.
Use painter's tape to hold vertical trim in place and measure from middle trim to sides of the window. Cut according to measurements as many strips as you will require.
NOTE: Hubby decided to make the pieces slightly bigger so the frame would 'wedge' into the window and we would not need any additional adhesive.
Step 4.
Attach side trim to middle trim by using  Krazy Glue Fast Drying Wood Glue . It worked perfectly !
Use a level to make sure everything is nice and straight.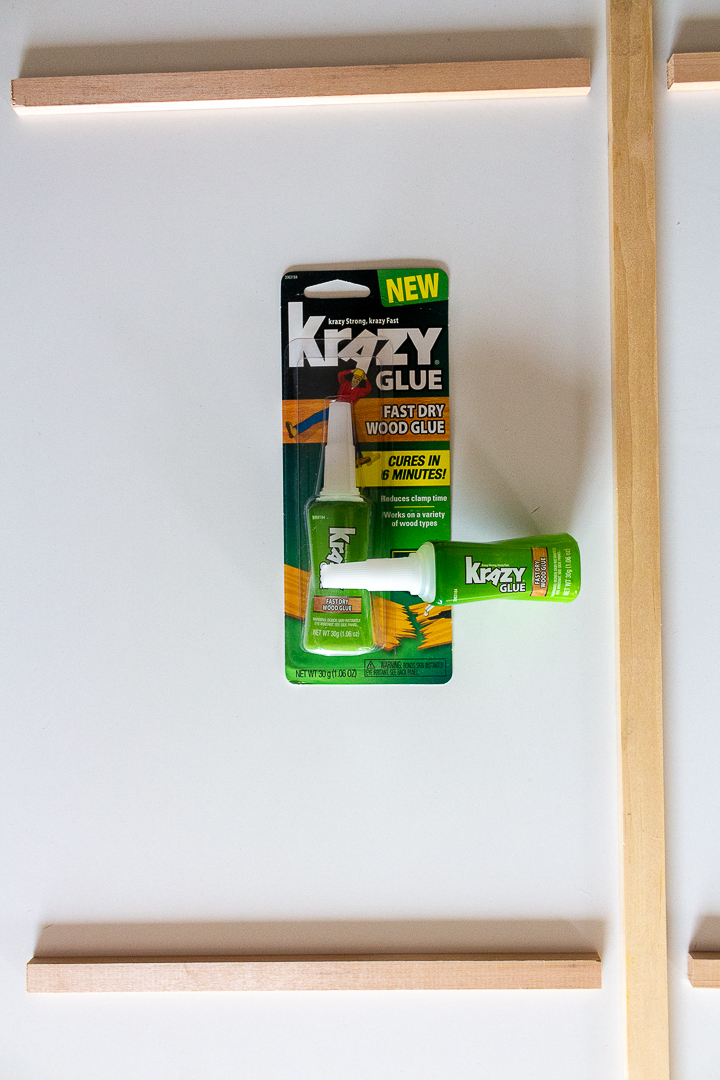 The glue cures in 6 minutes but we used painter's tape to hold the pieces in place and let it sit while we painted the rest of the window frame.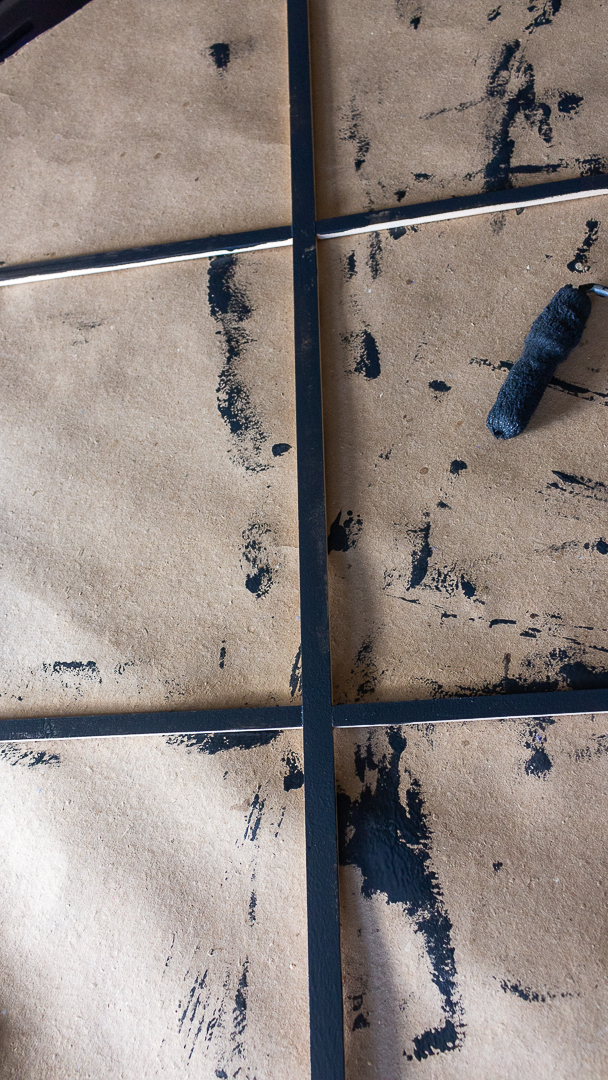 Once the glue is fully cured, I removed the tape and painted the trim with black paint.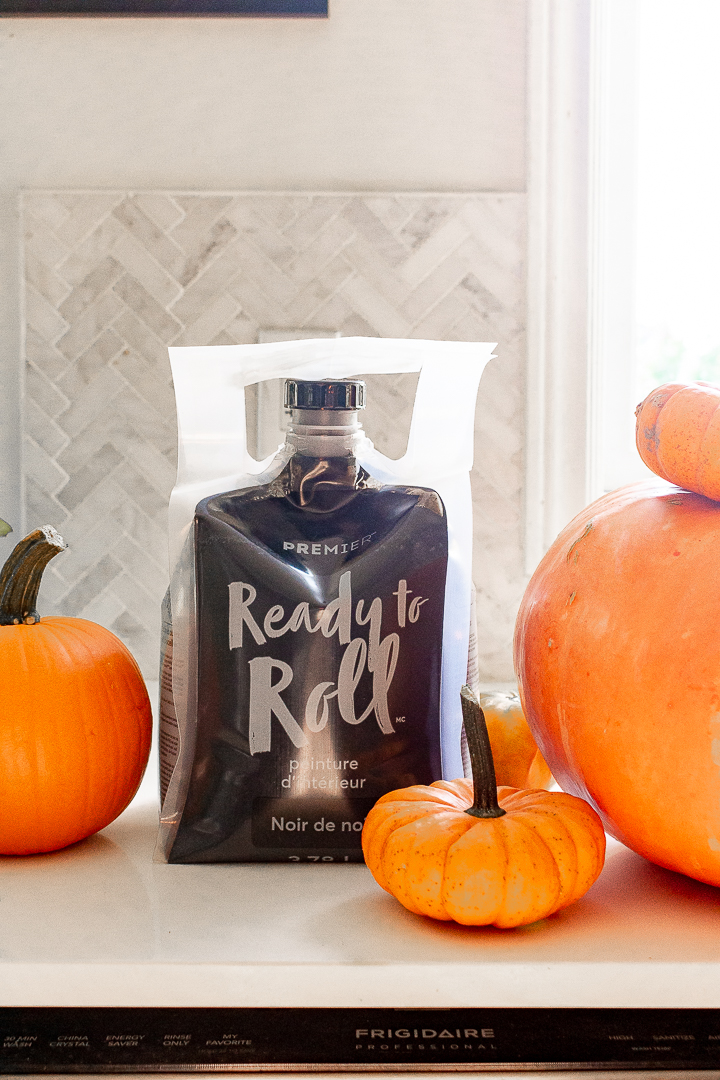 Here is a look at the cool new  Premier paint Ready To Roll paining system by Canadian Tire.  It comes in a bag and there's no mess!
I love it.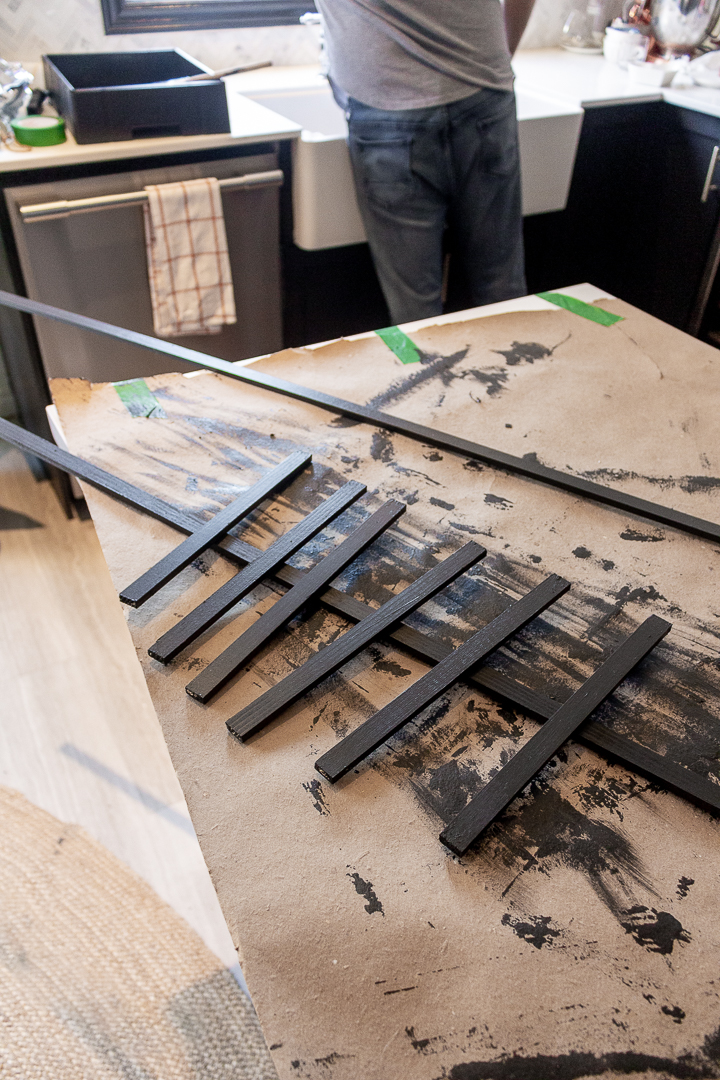 For the door panels, I painted them first and them used  Krazy Glue to attach.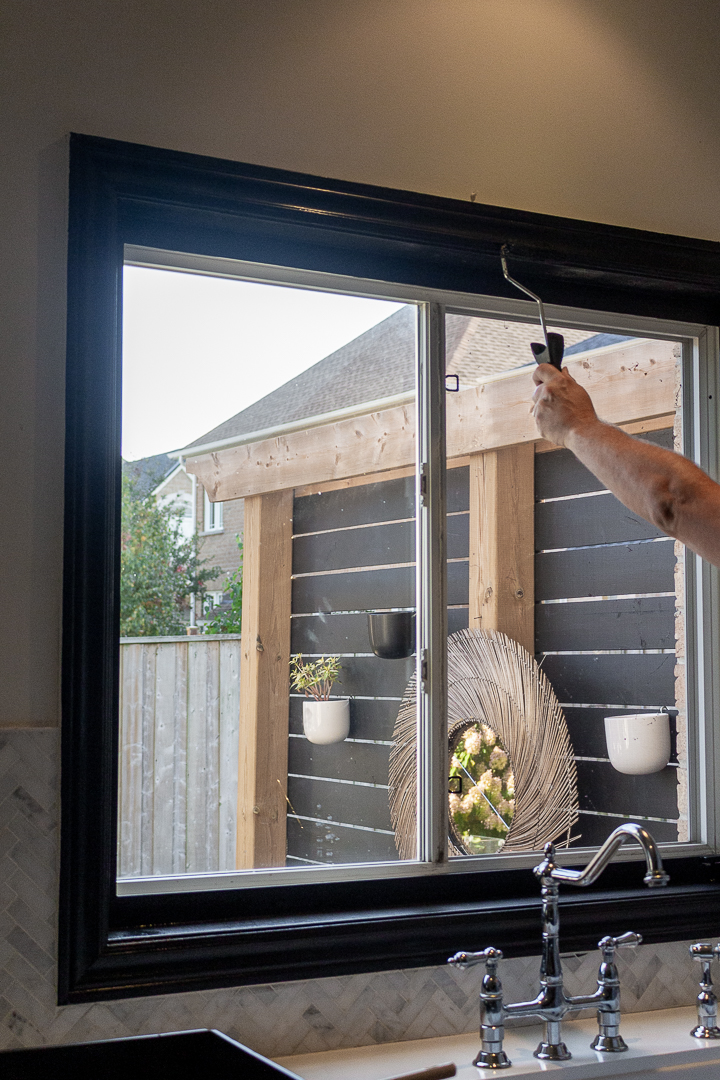 Hubby Painted the window casing and frame using my favourite black paint by Canadian Tire called Pure Black .
We used spray paint for the latches and the metal areas by covering the surrounding areas with plastic first.
We followed the same process for the doors…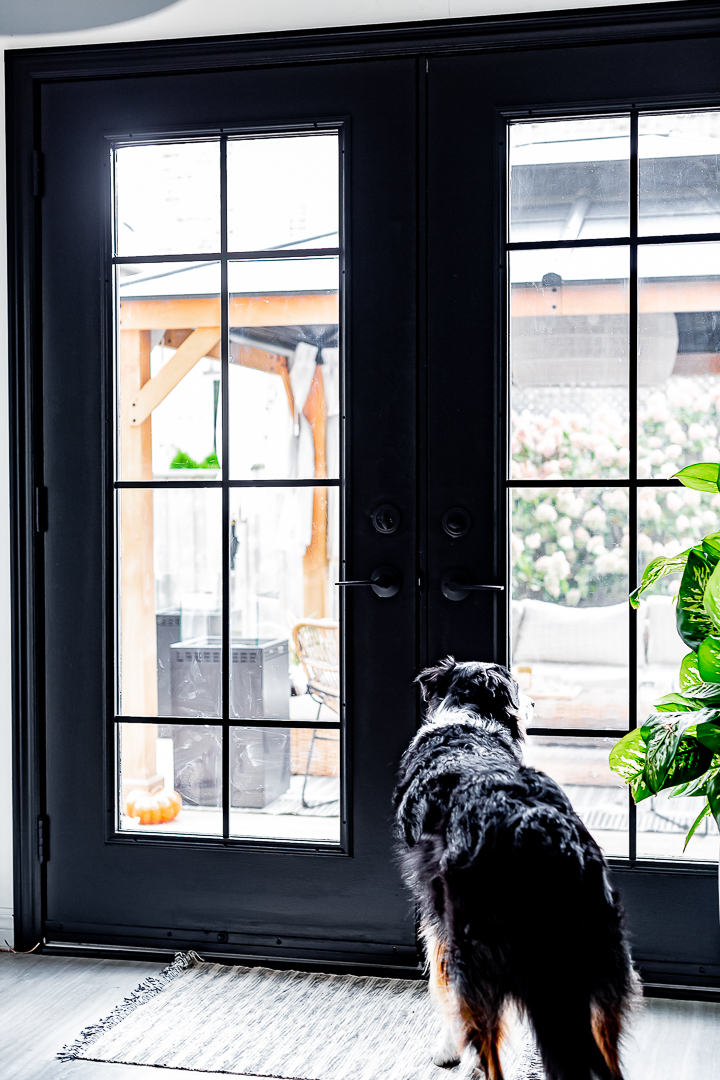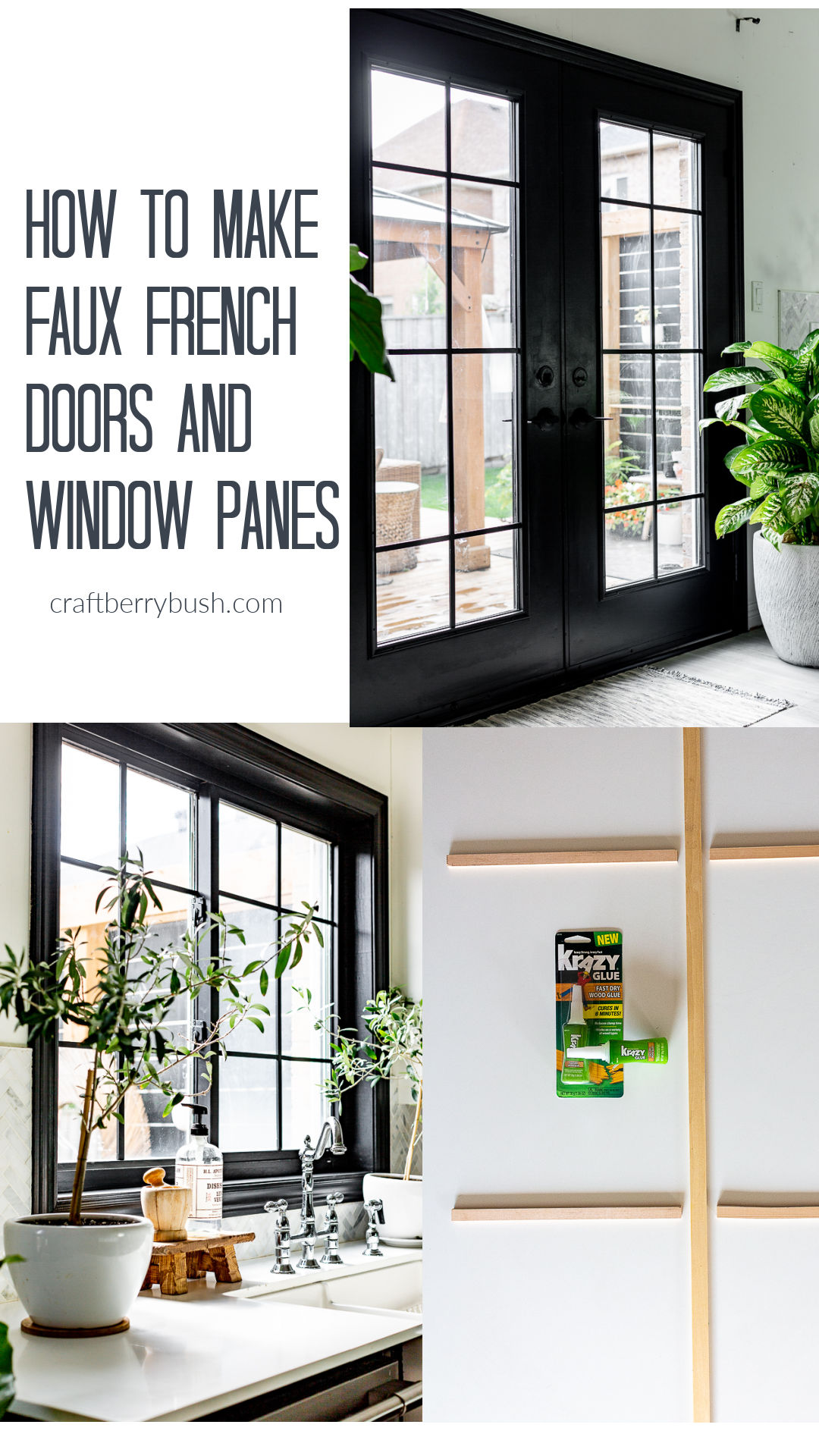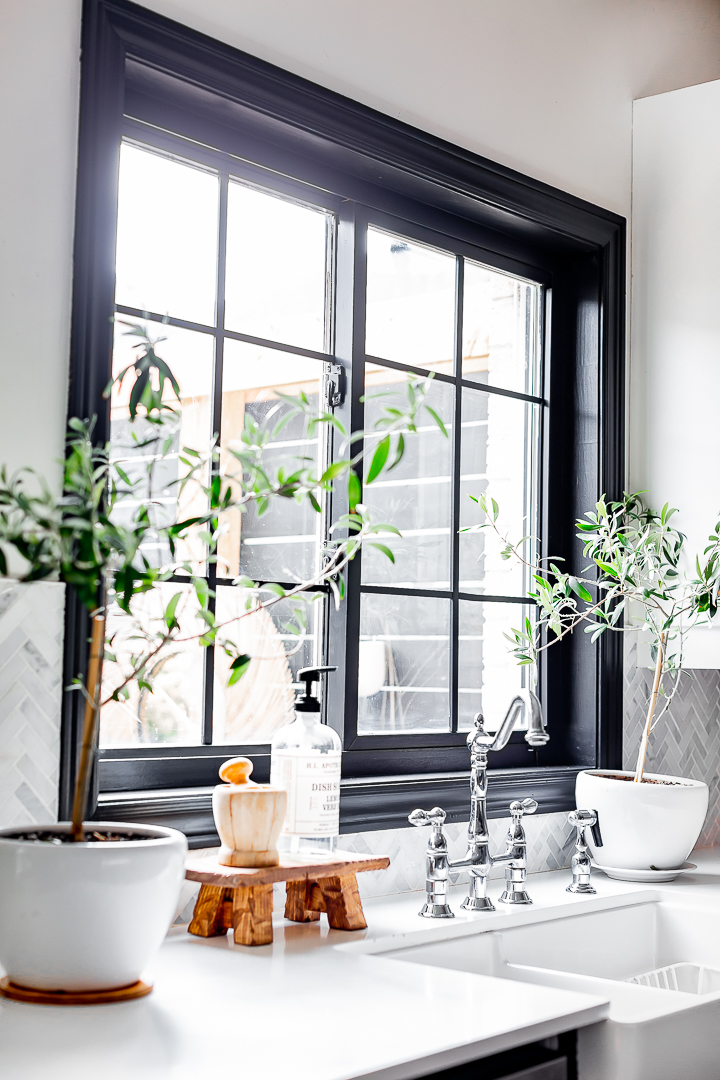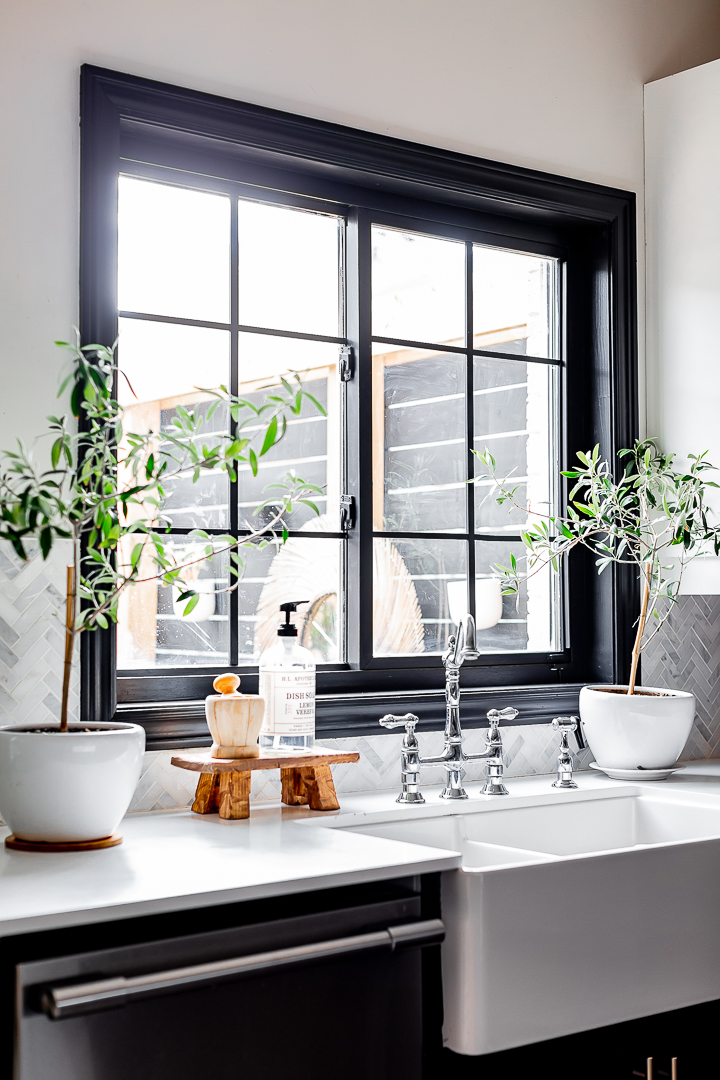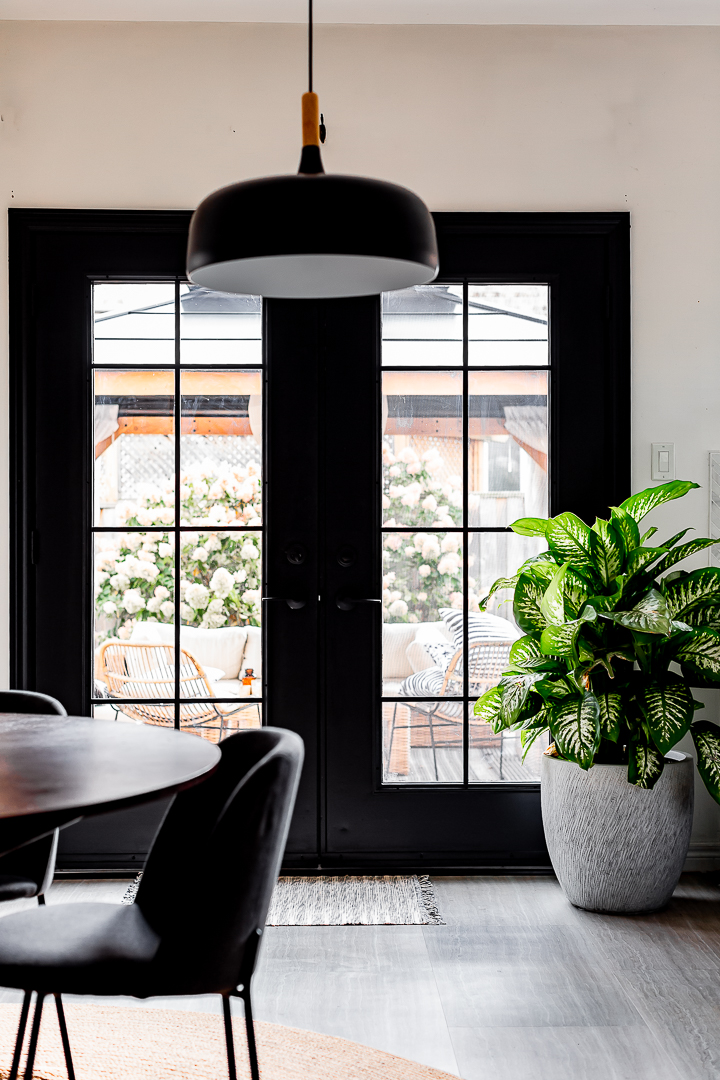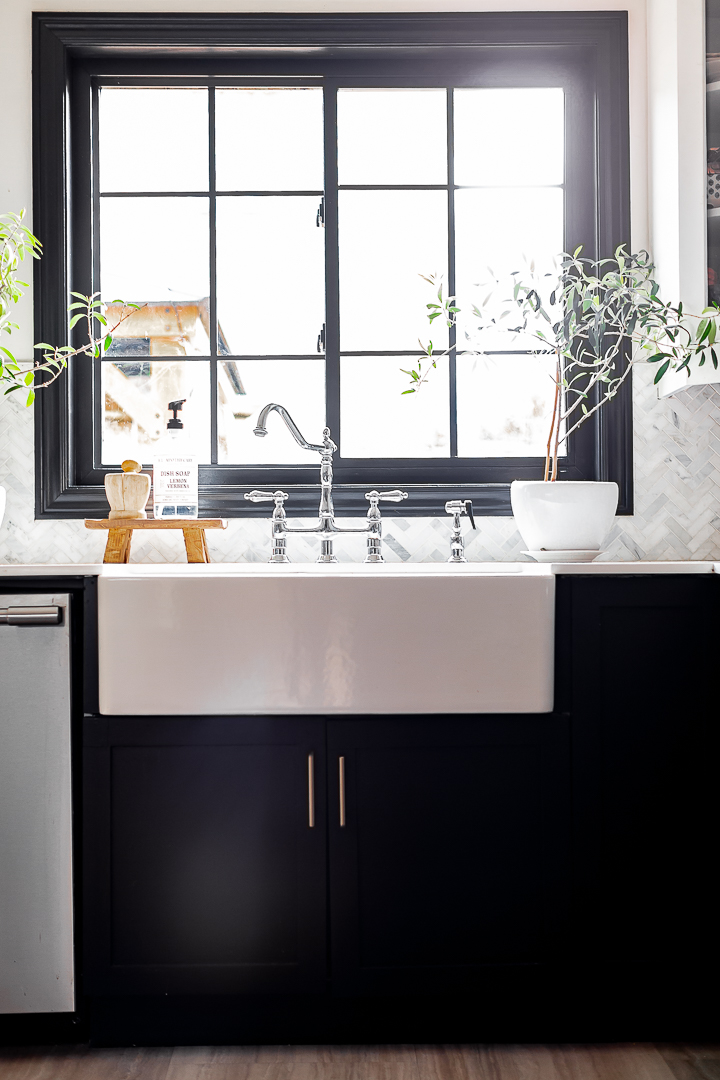 I just loved how it turned out and I wish I had done this a lot sooner !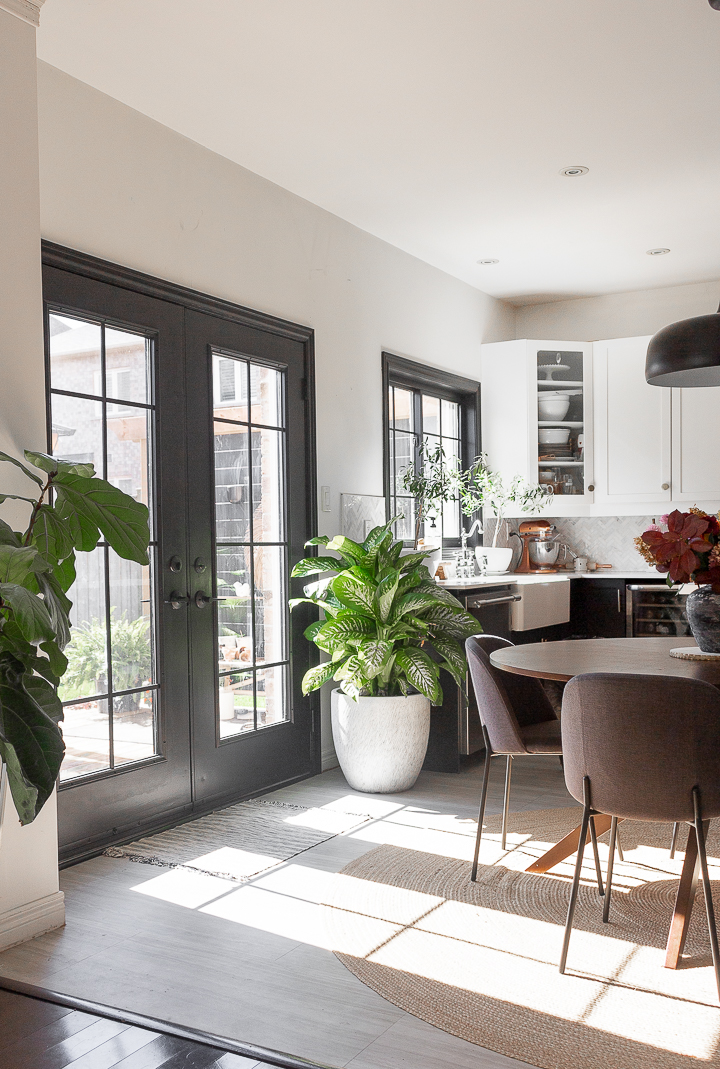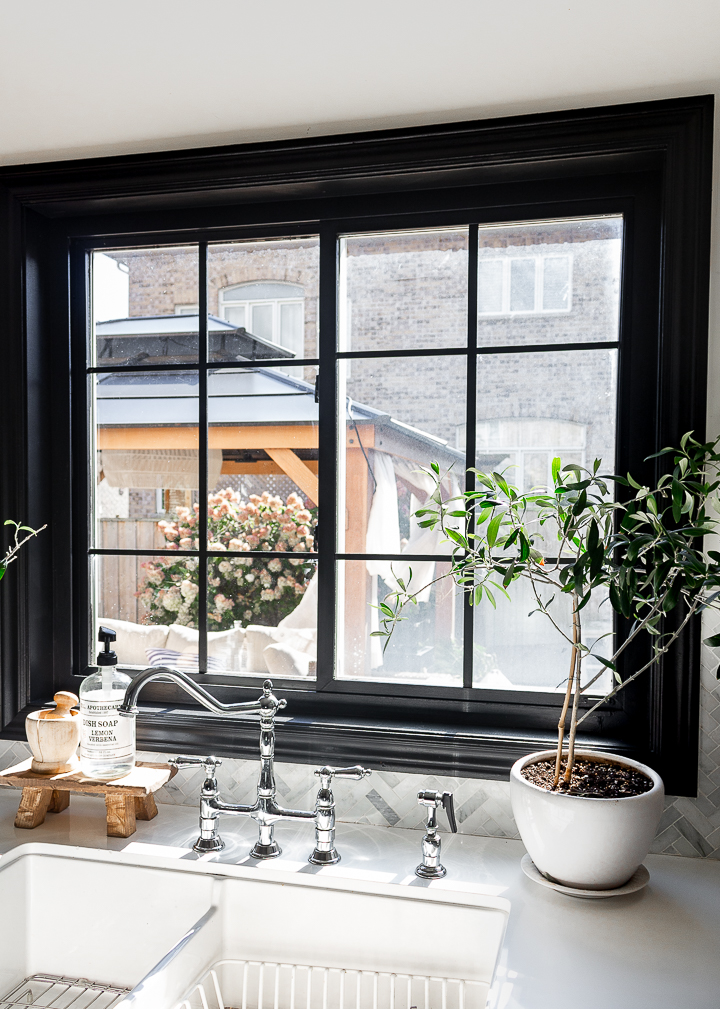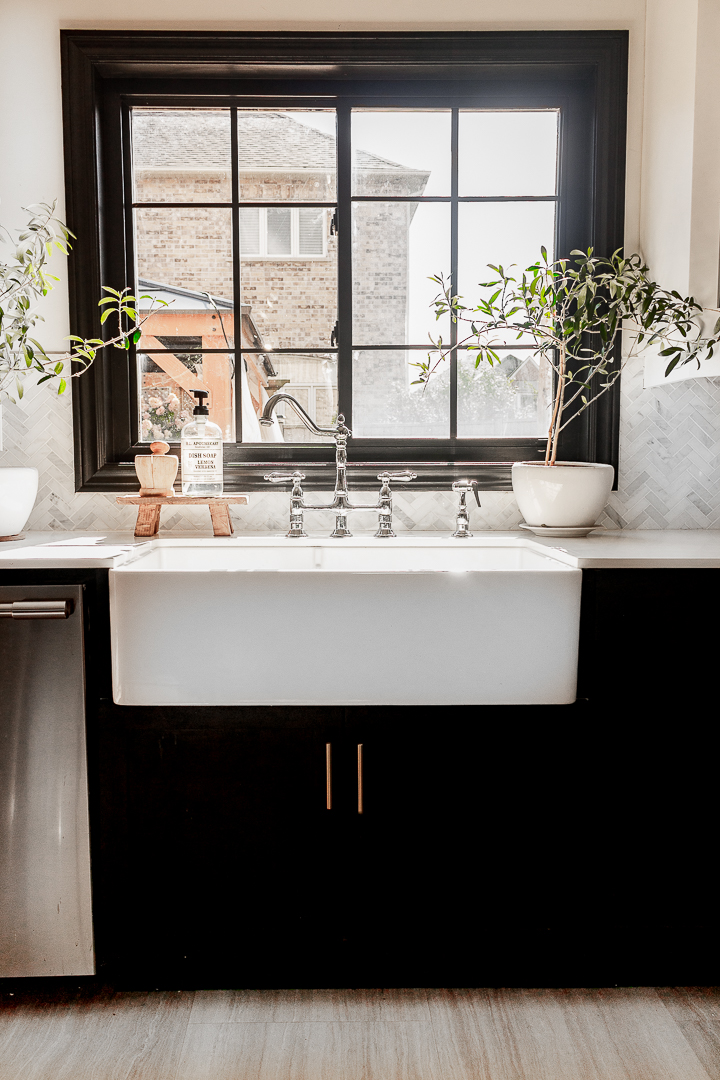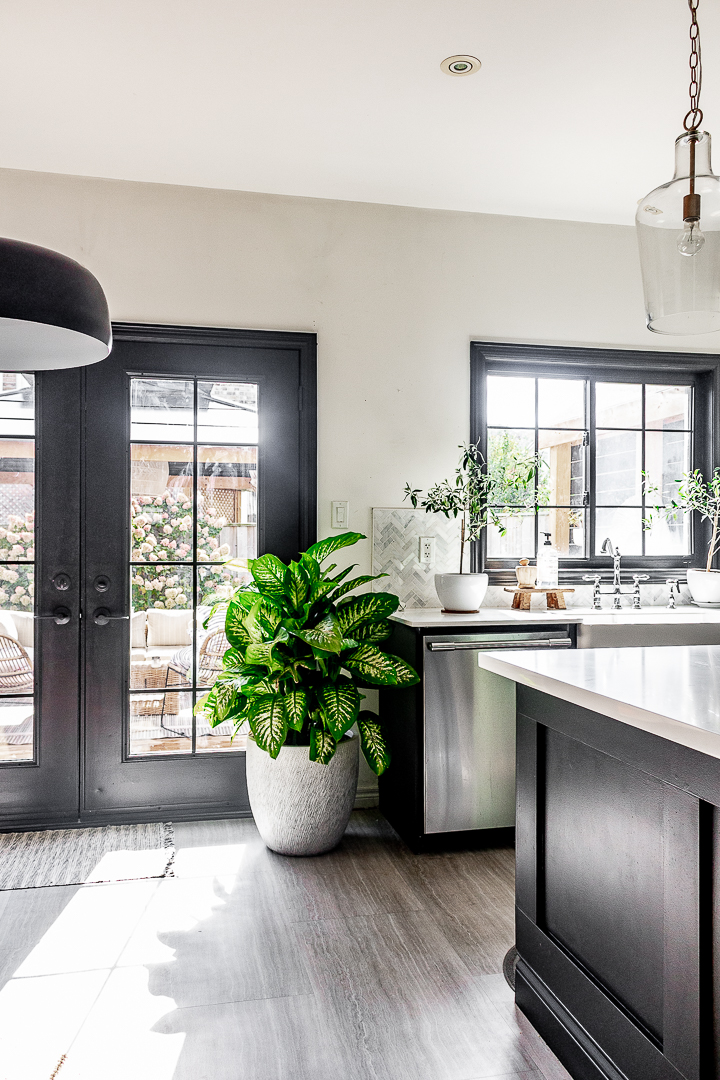 Now I just wish I had done a better job cleaning the windows…:(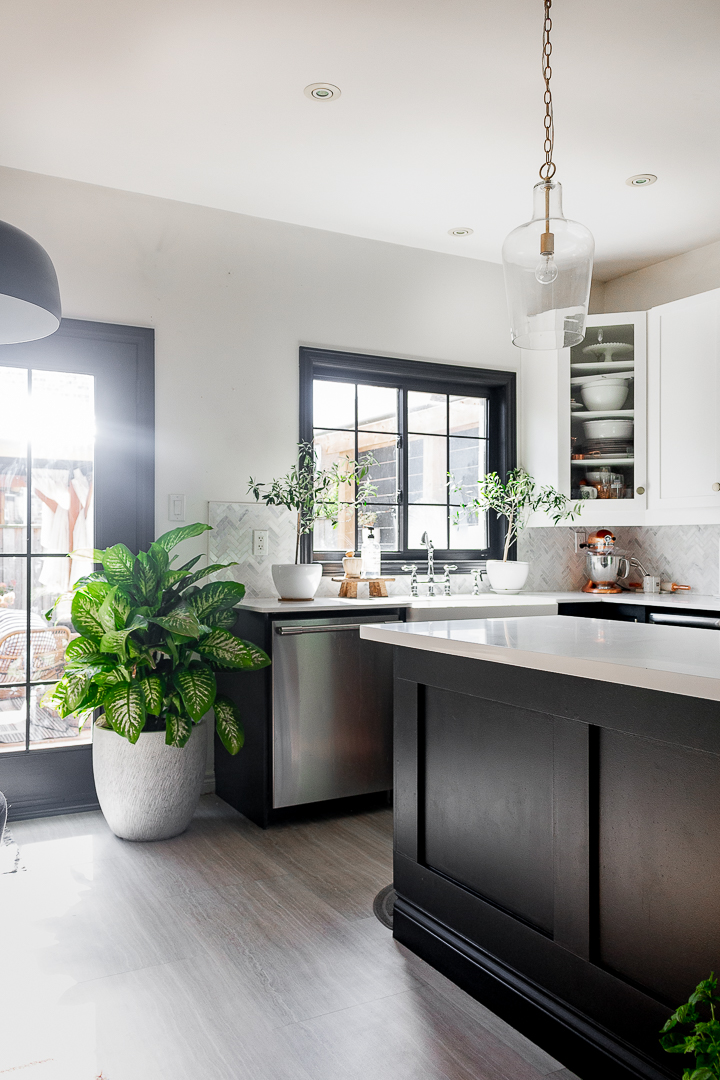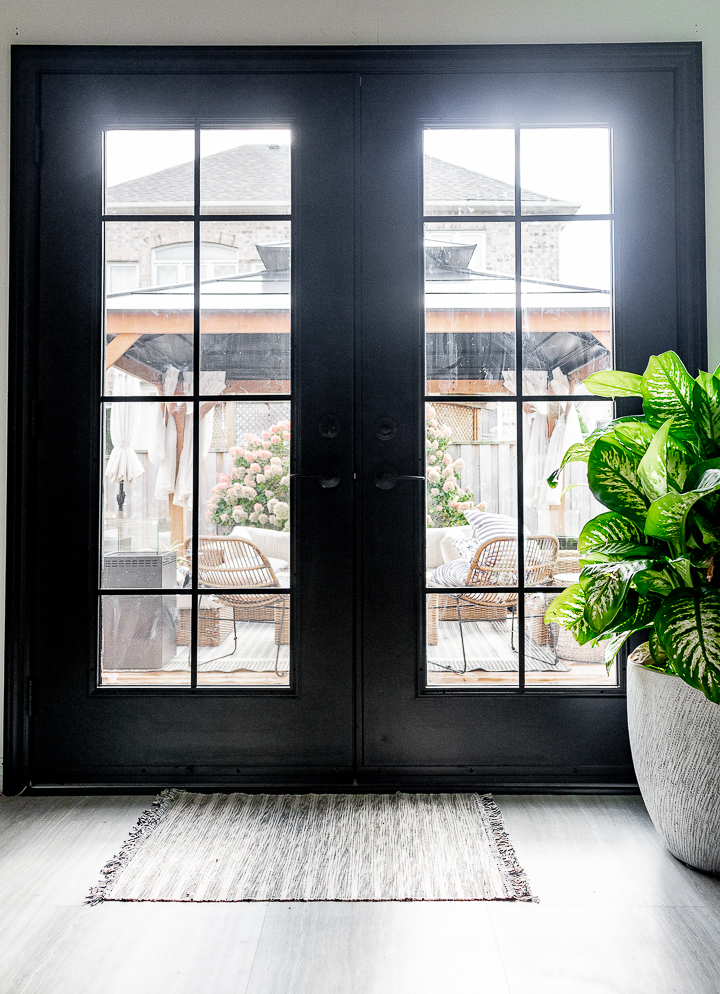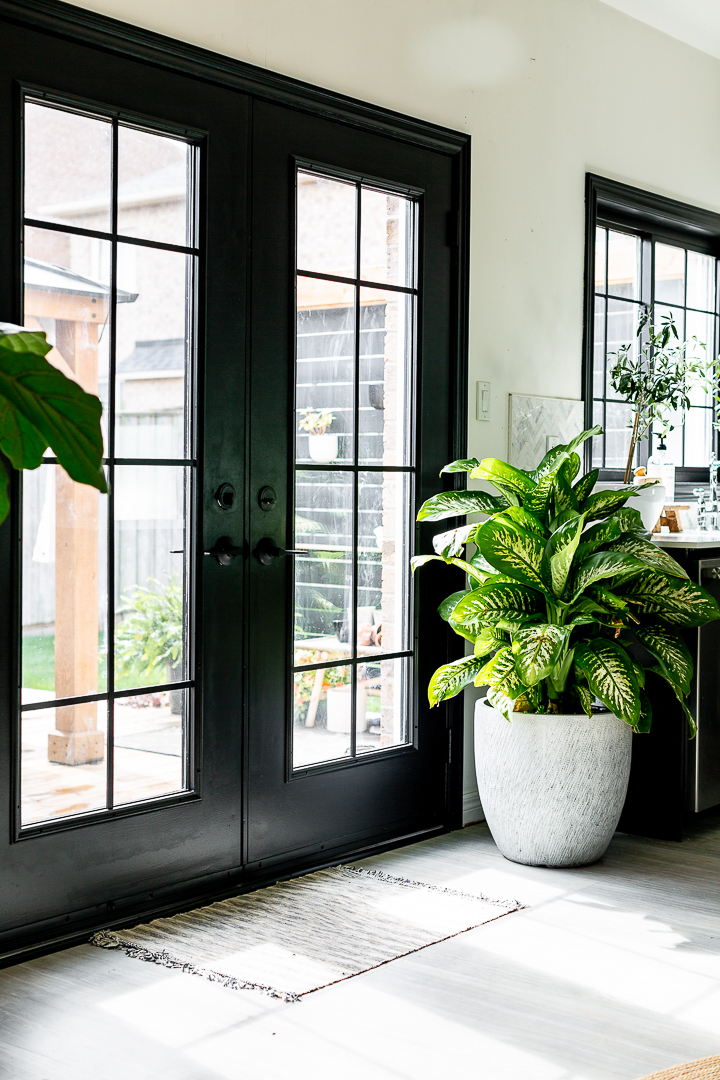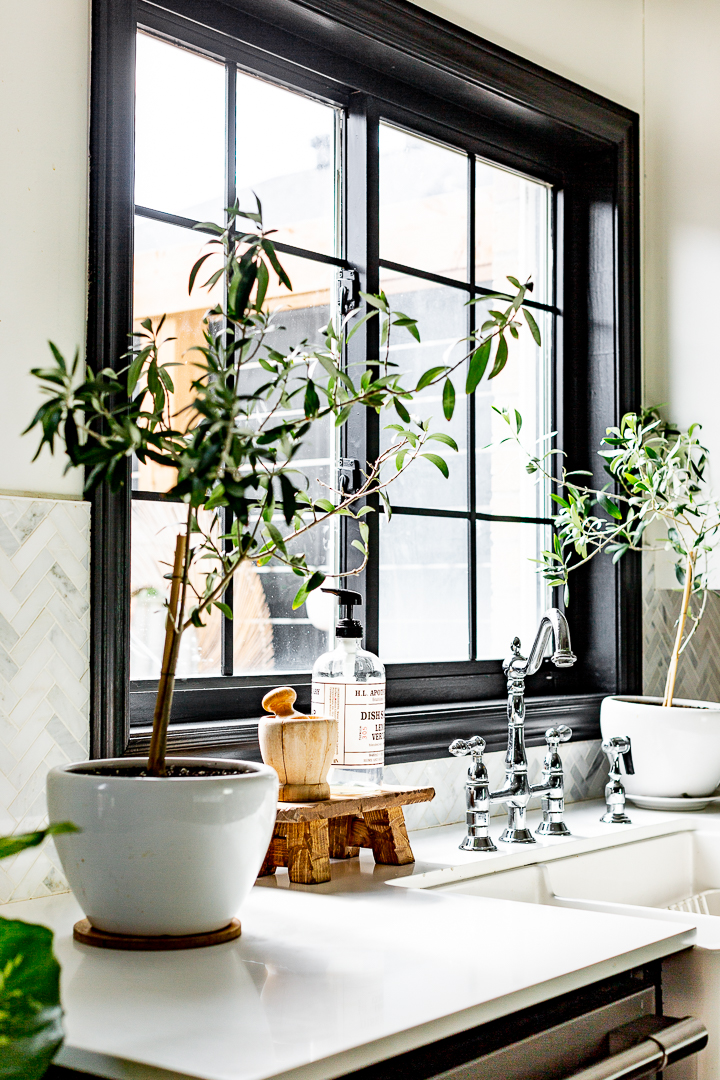 Here is a quick before photo I shared on Instagram…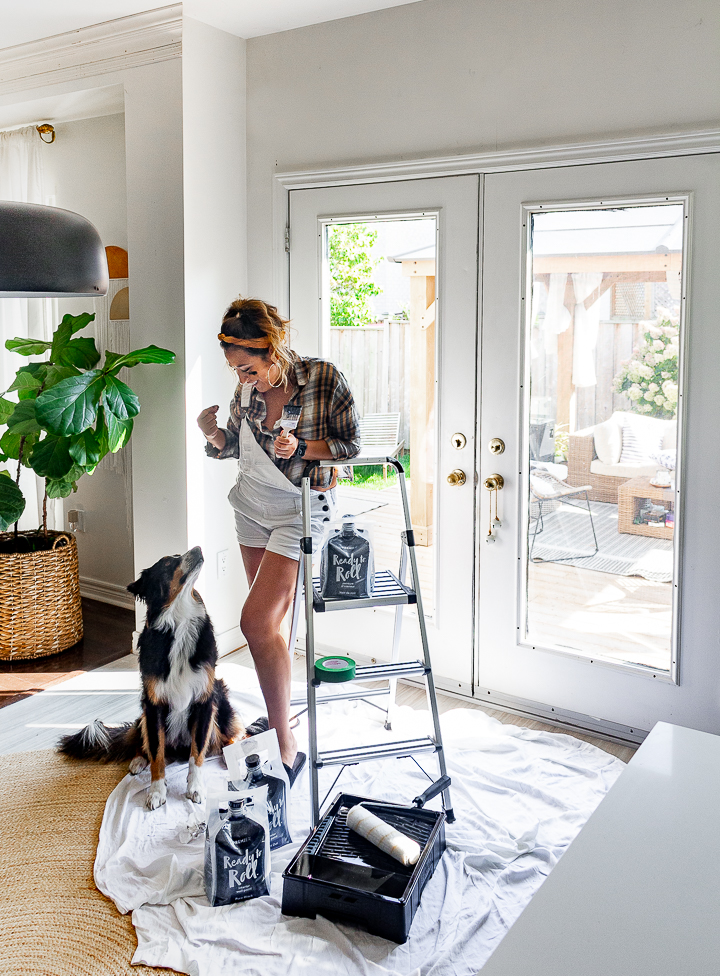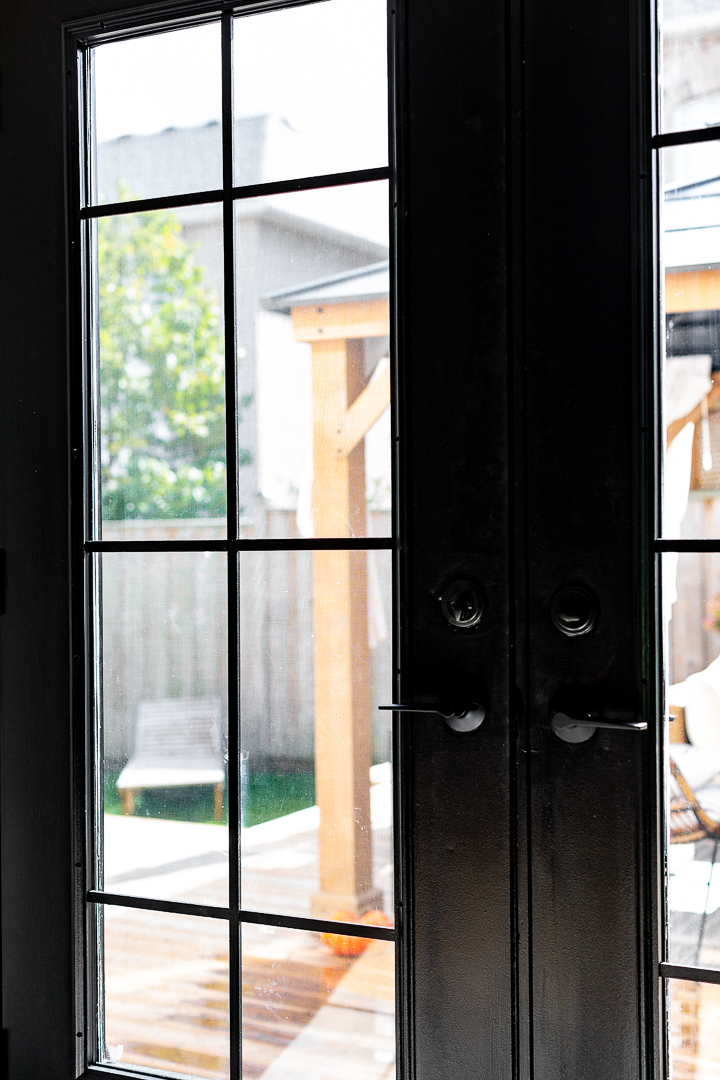 We also changed the handles and I think they look great!
What do you think? Super easy right?
I hope you enjoyed this quick and easy tutorial. Thank you so much for stopping by.
much love,
Lucy