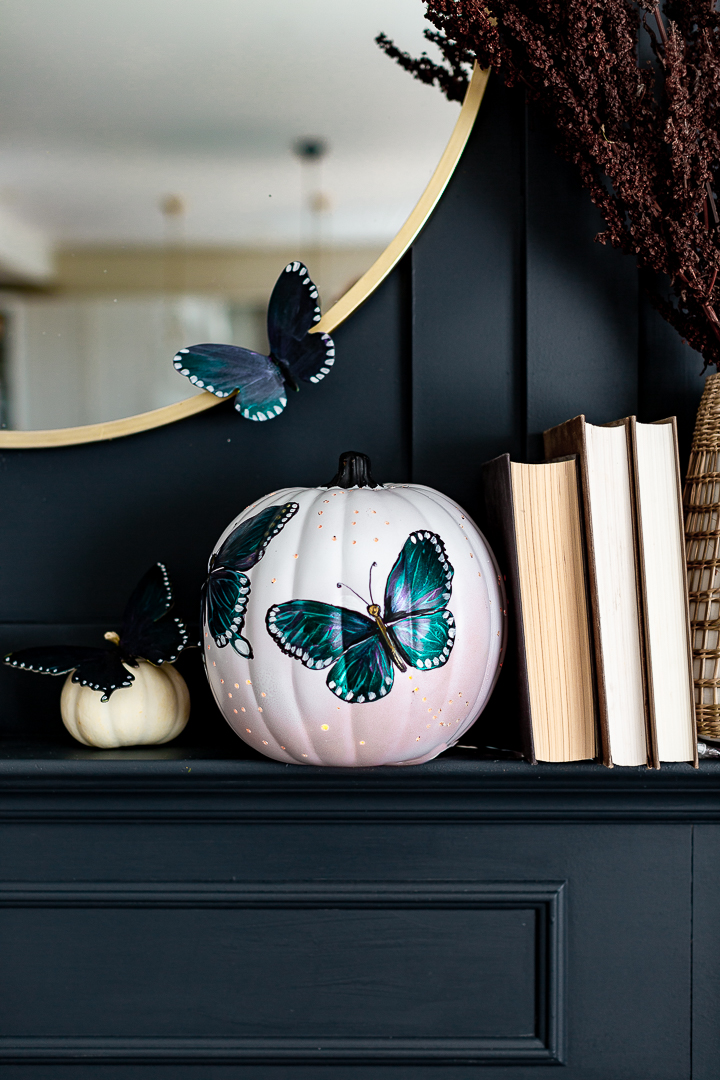 Hello friends, I hope you had a nice week. I wanted to quickly drop by today and share with you this adorable painted butterfly pumpkin luminary.
I'm not really into Halloween but I think this one is so cute. Mysterious enough but not spooky…:)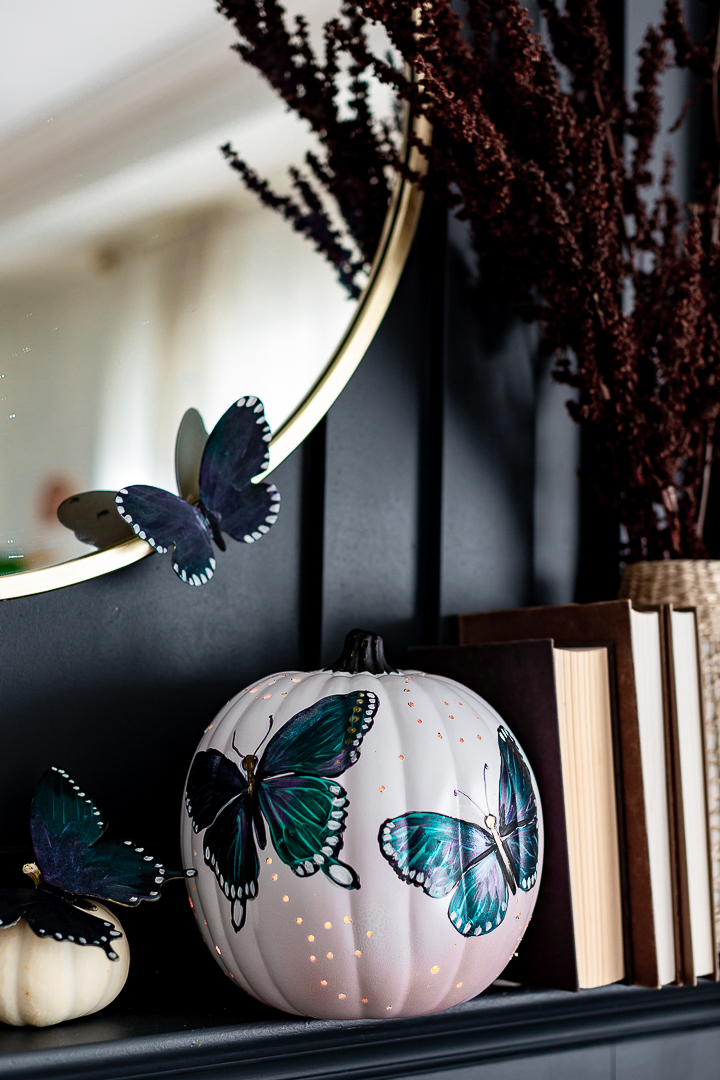 I love how it turned out and how pretty it looks at night with the little lights…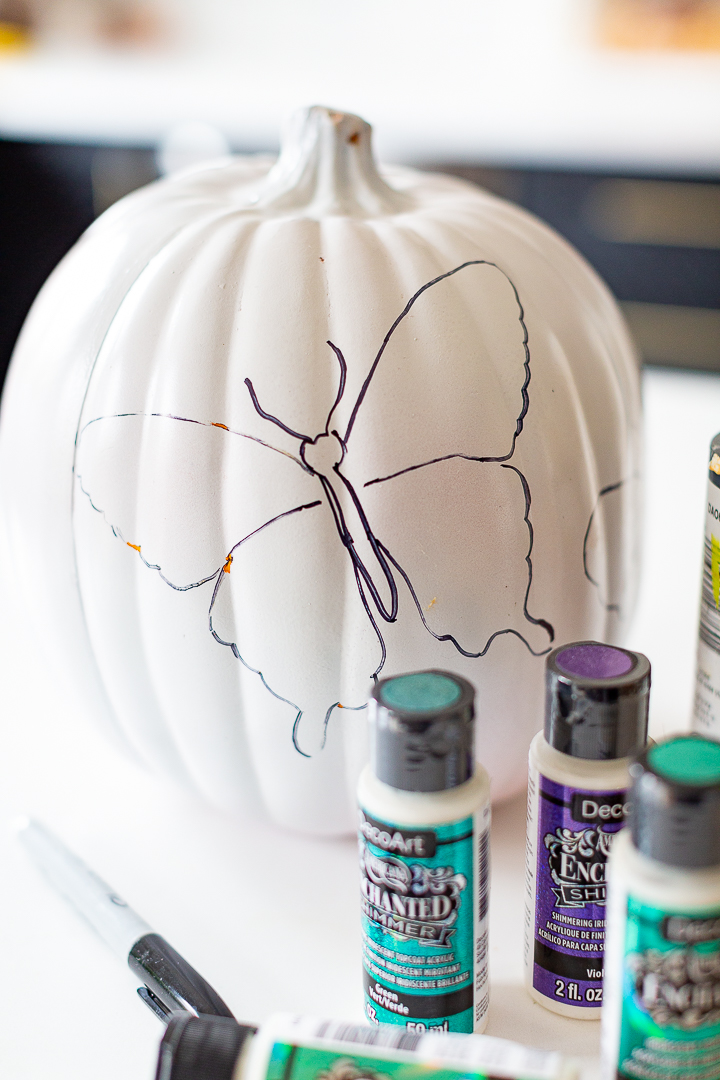 I first spray painted a regular craft pumpkin with white paint. I then drew a couple butterflies with a permanent marker…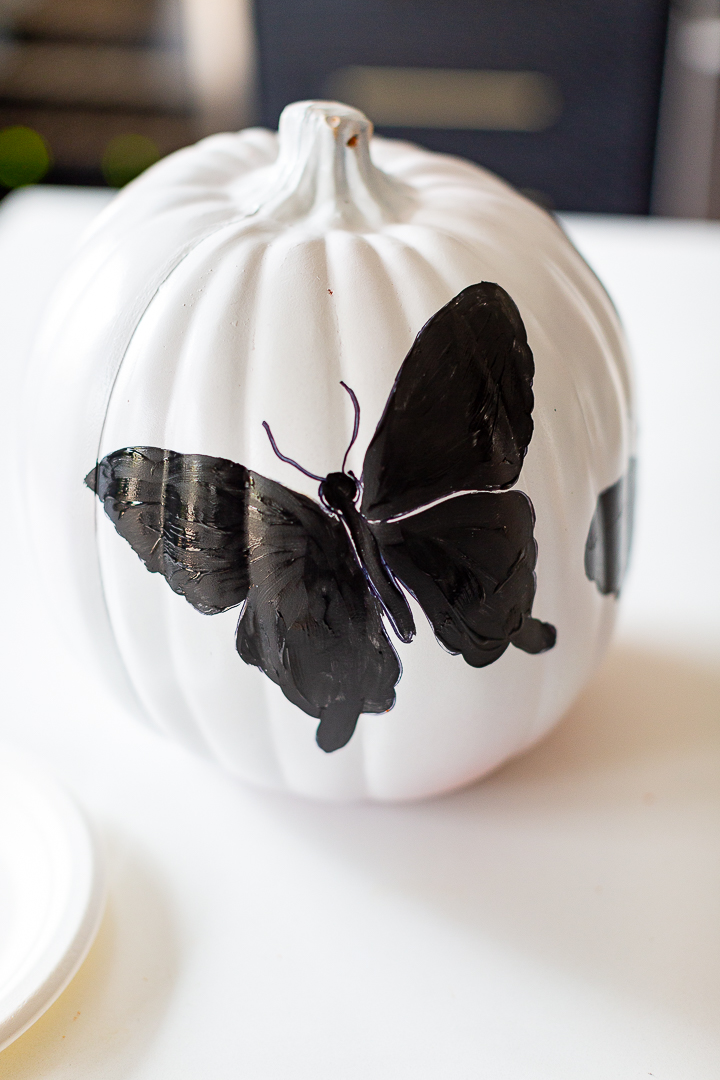 Next I painted it all black…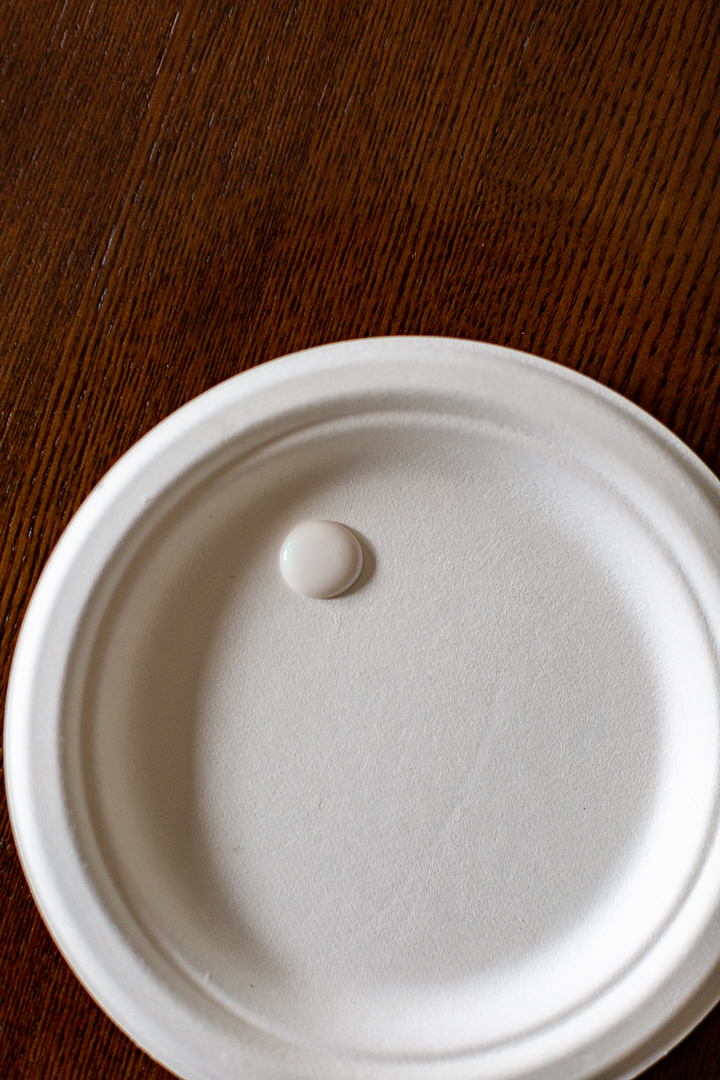 here is the cool part: This super cool paint by DecoArt called Americana Enchanted .It looks like this when you pour it out of the bottle but it goes on like this….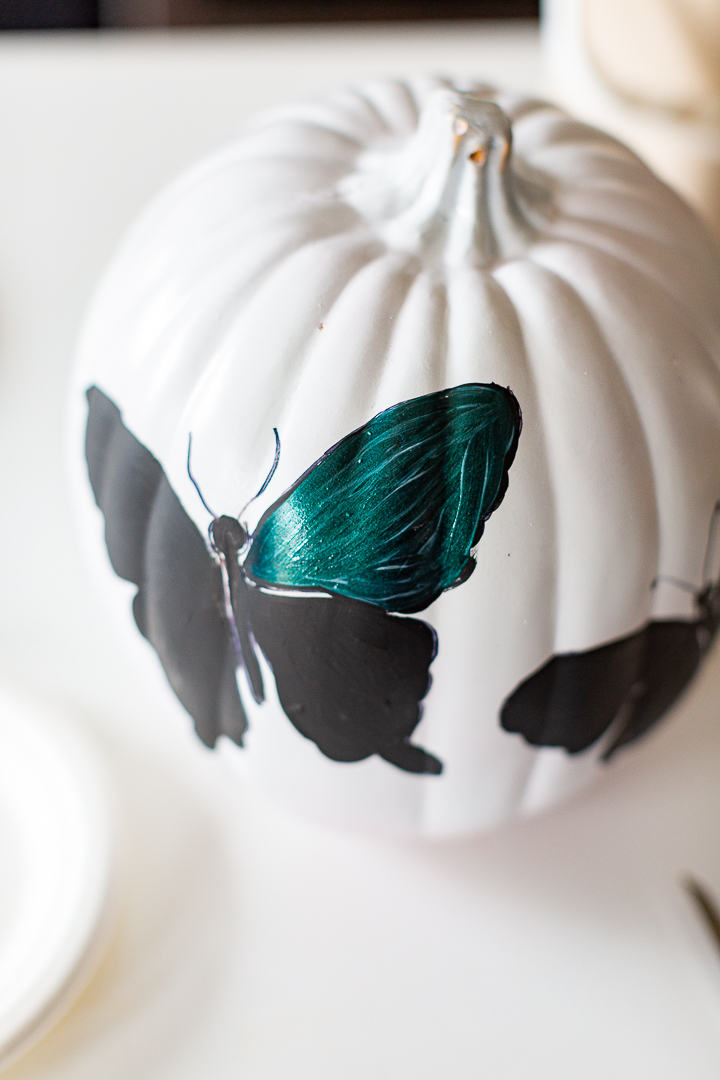 Isn't it sooo cool?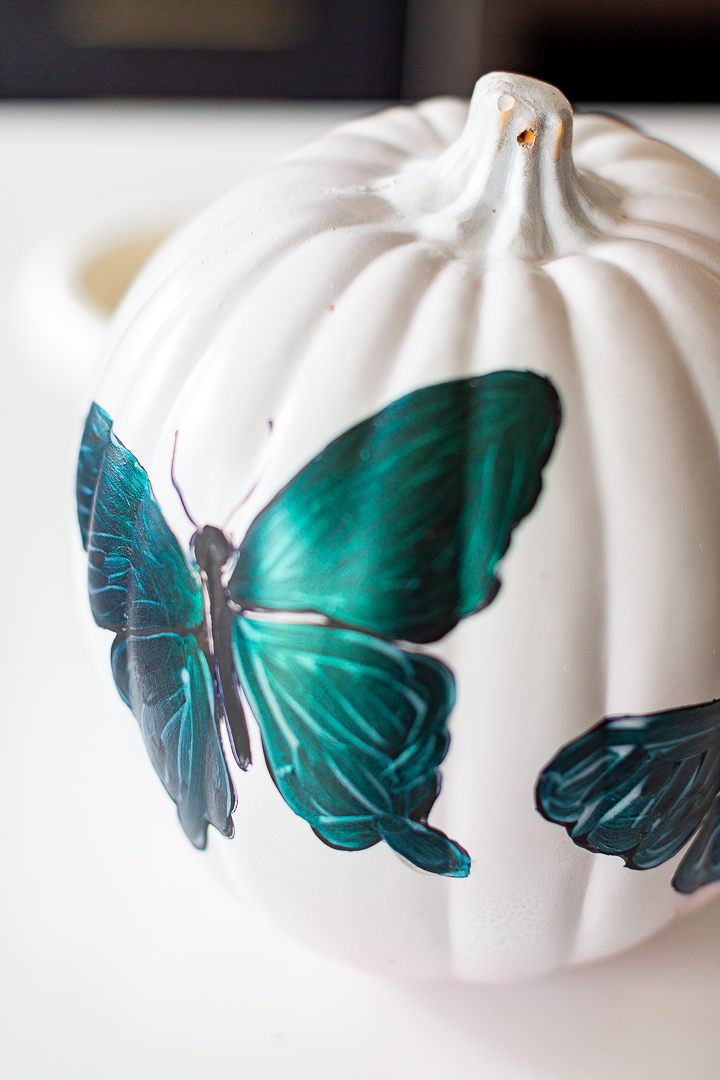 I used Turquoise, Purple and Green to paint the butterfly…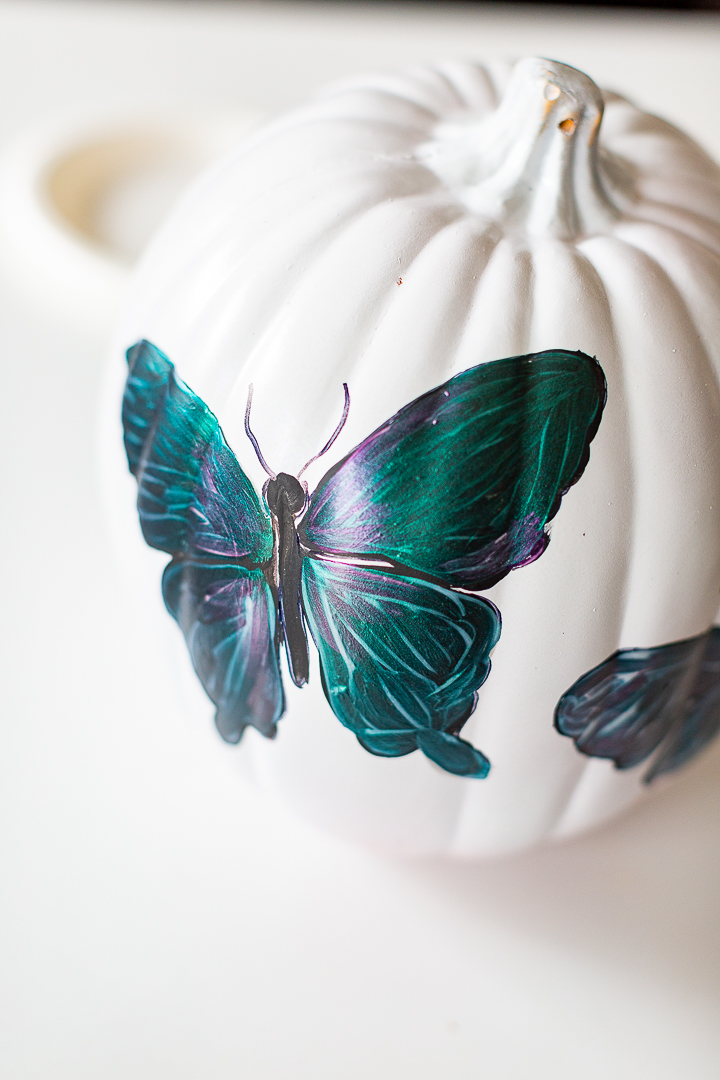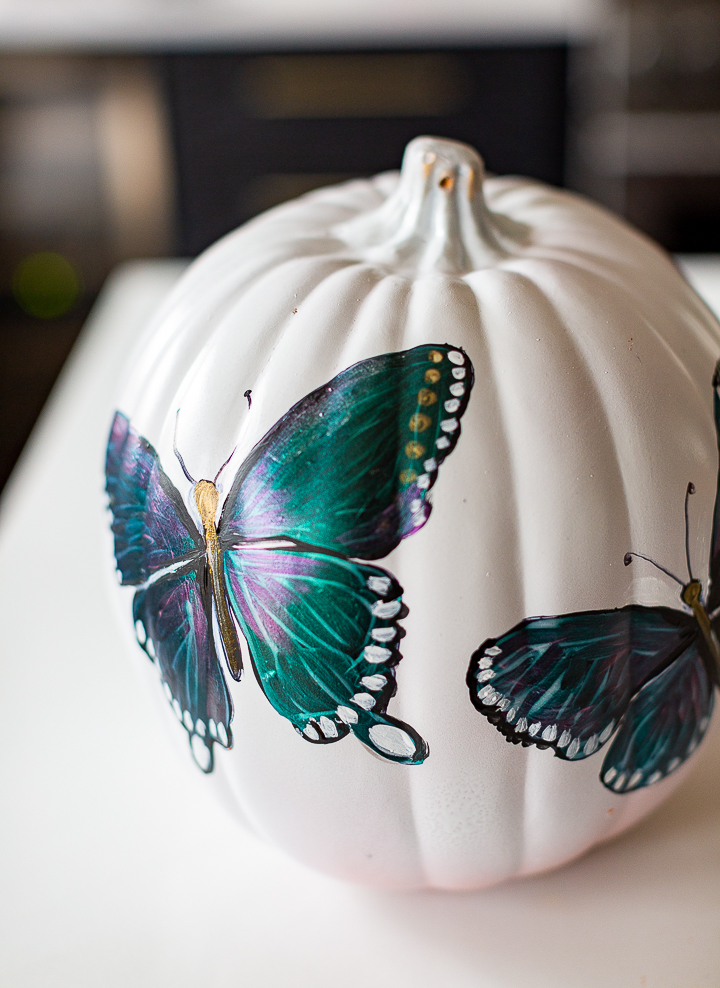 I then used regular white acrylic paint to paint the spots and some of the gold enchanted paint for the body…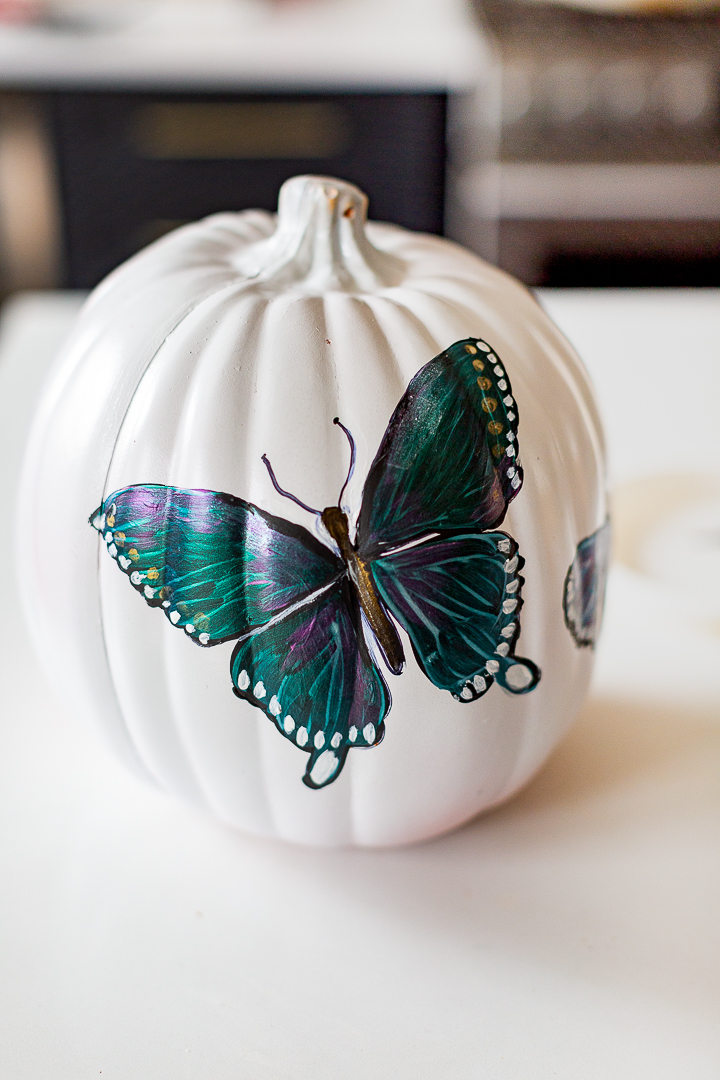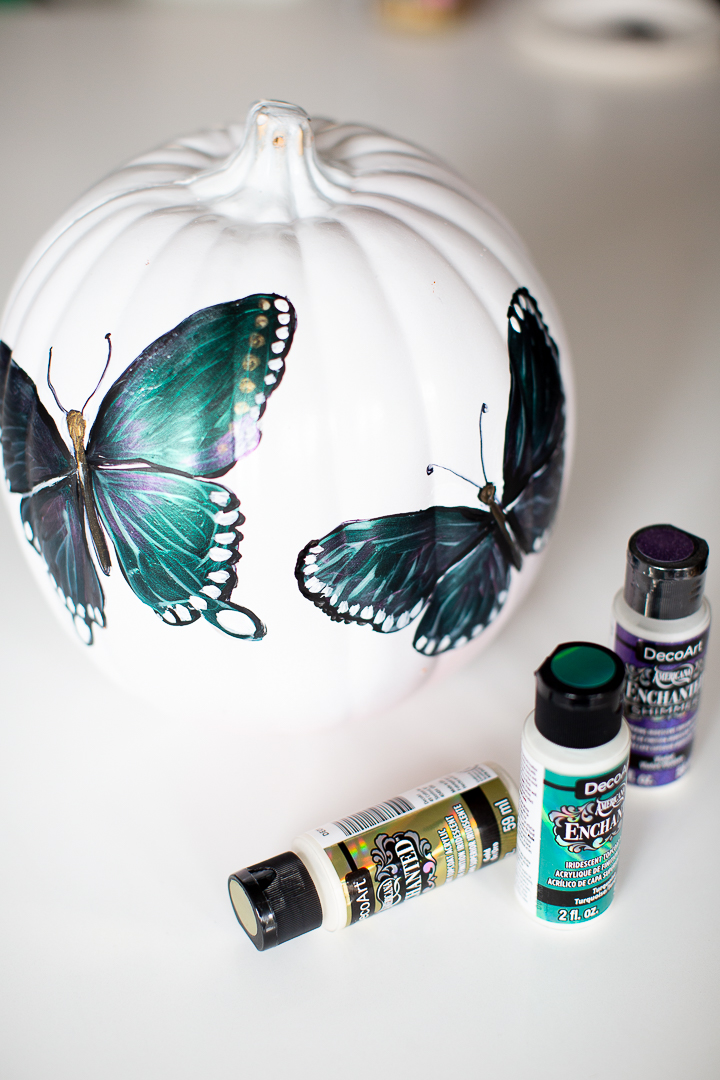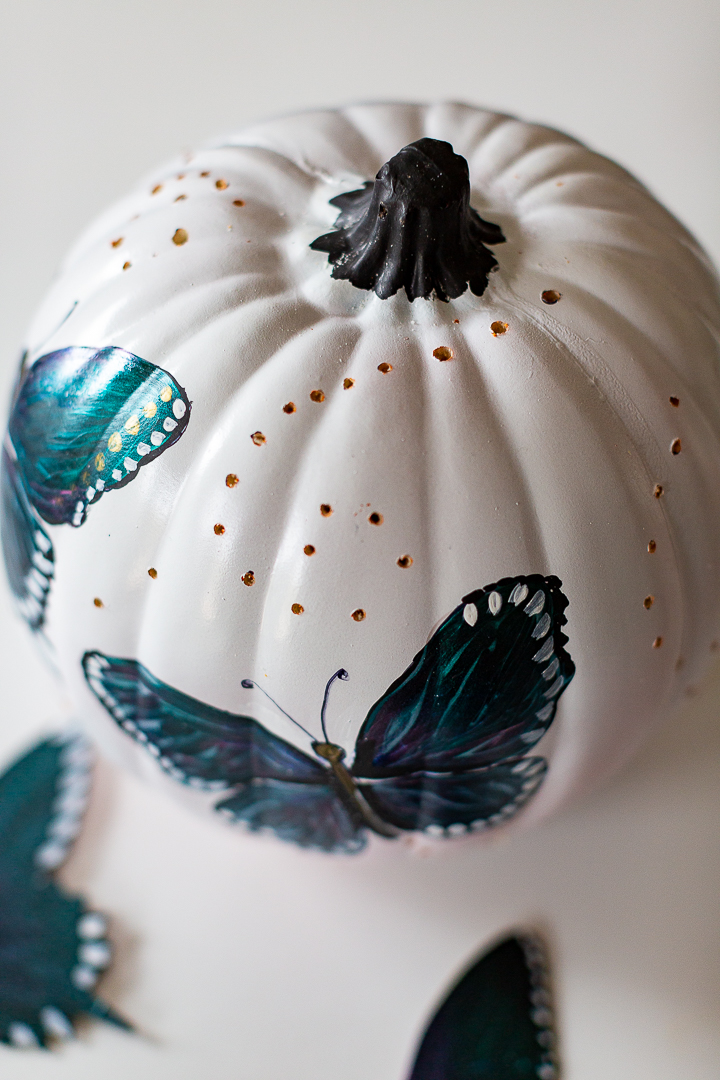 I then drilled several holes throughout the pumpkin. I should note that I had cut a hole at the bottom of the pumpkin prior to spray painting it. 

I added some twinkly lights and voila!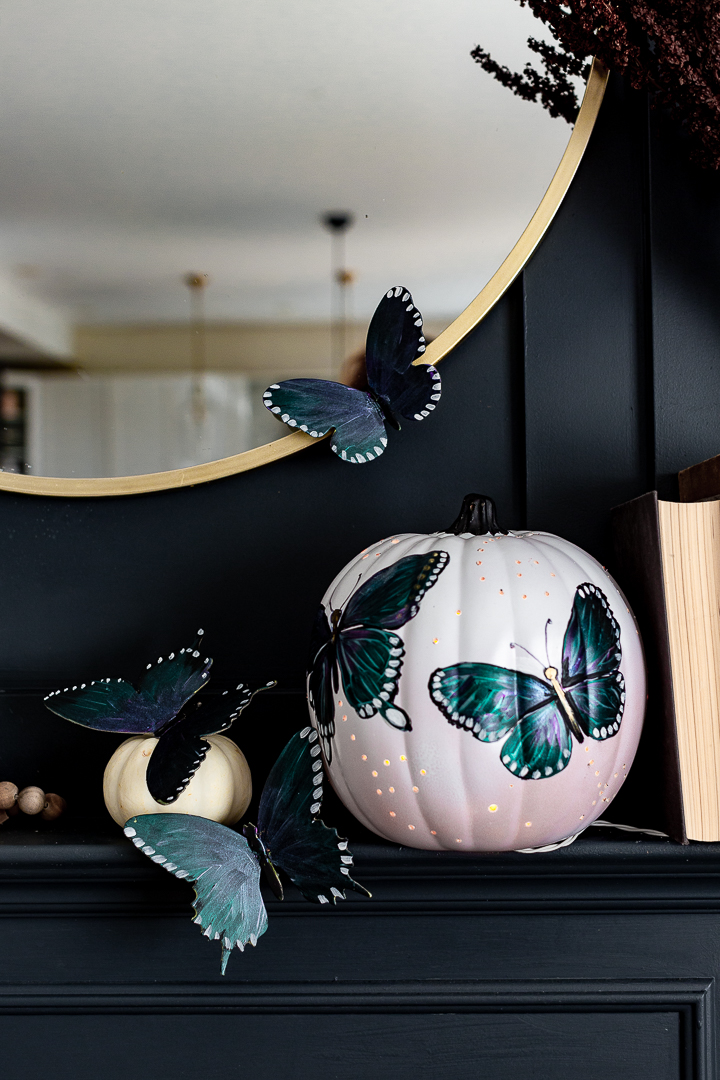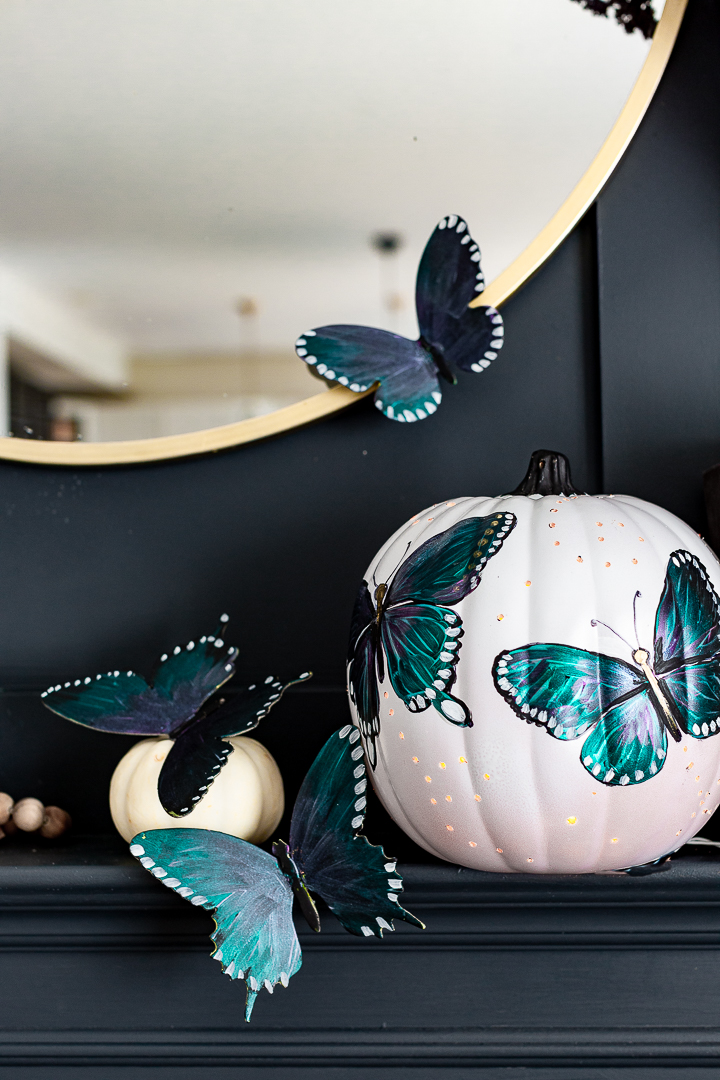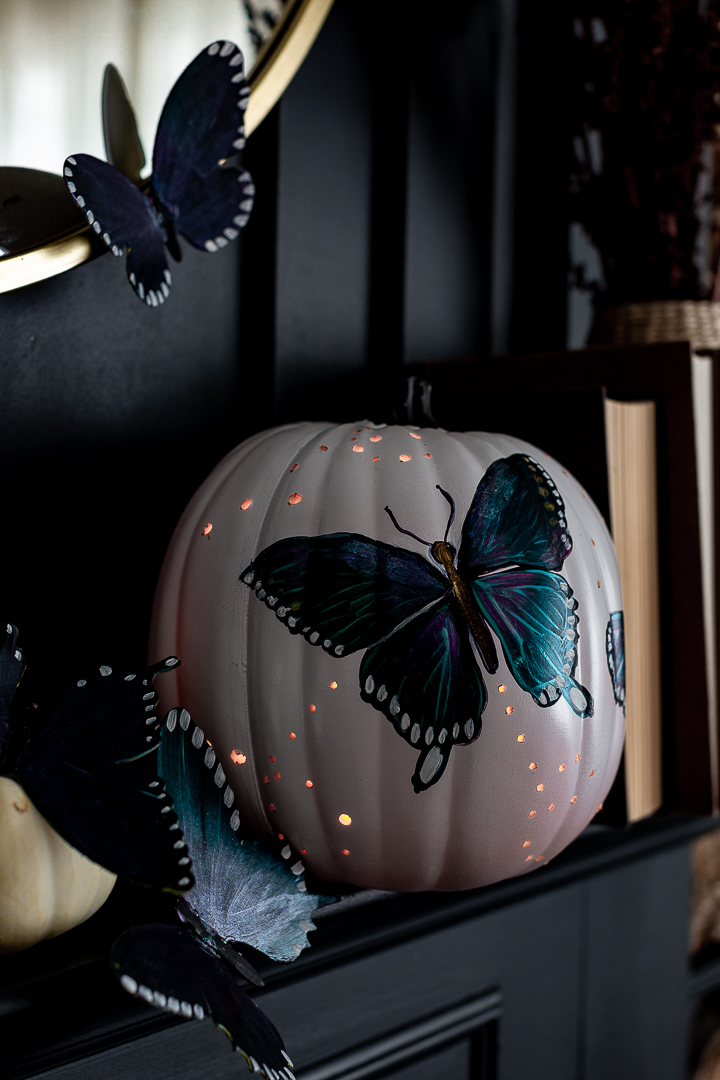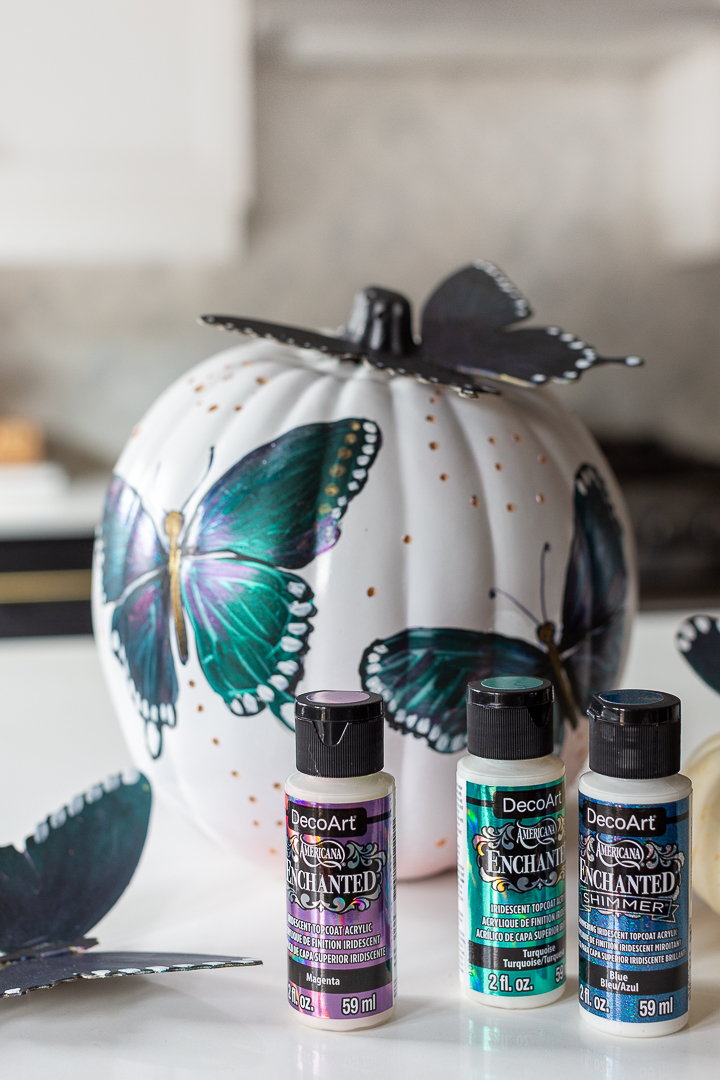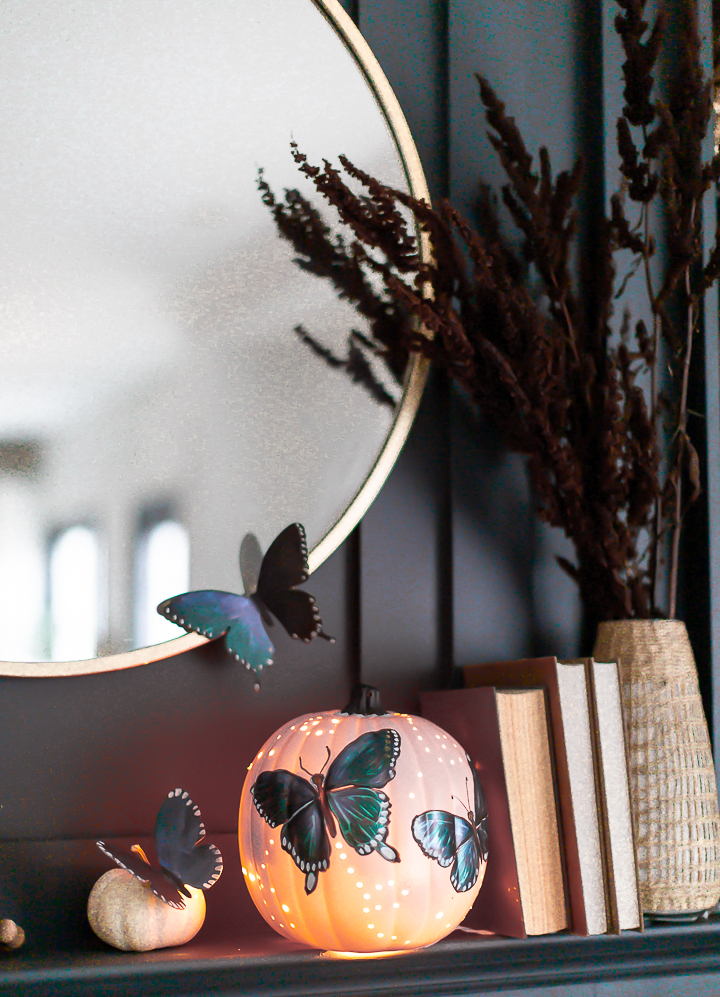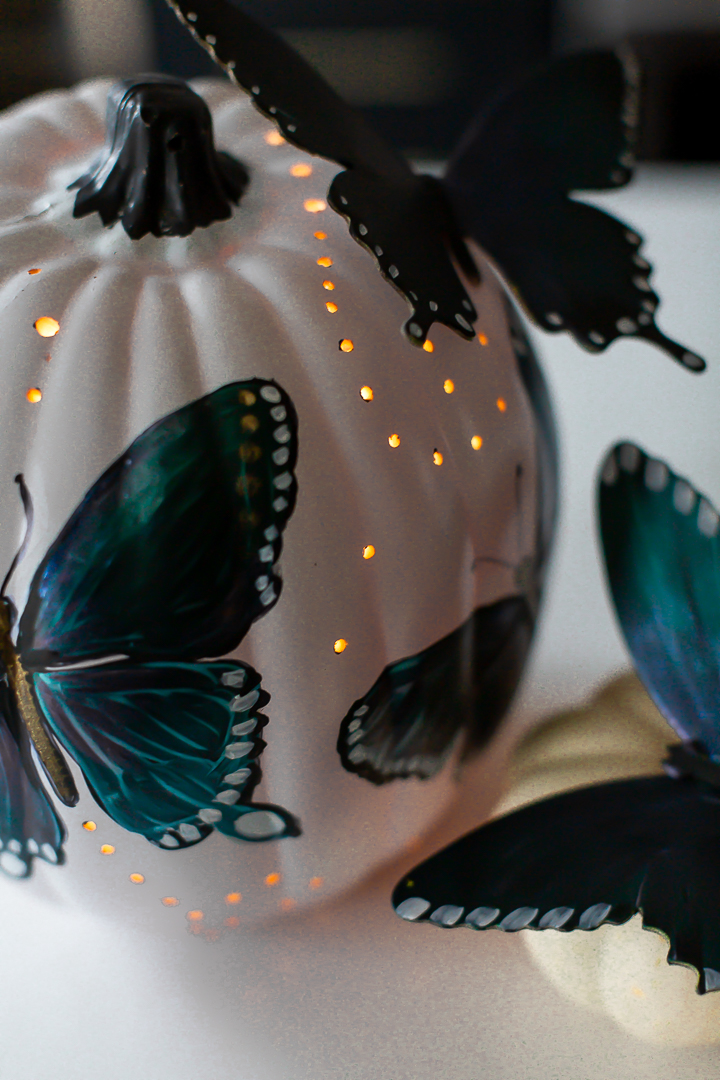 Cute right?
Thanks so much for stopping by today. I hope you have an amazing weekend.
much love,
Lucy