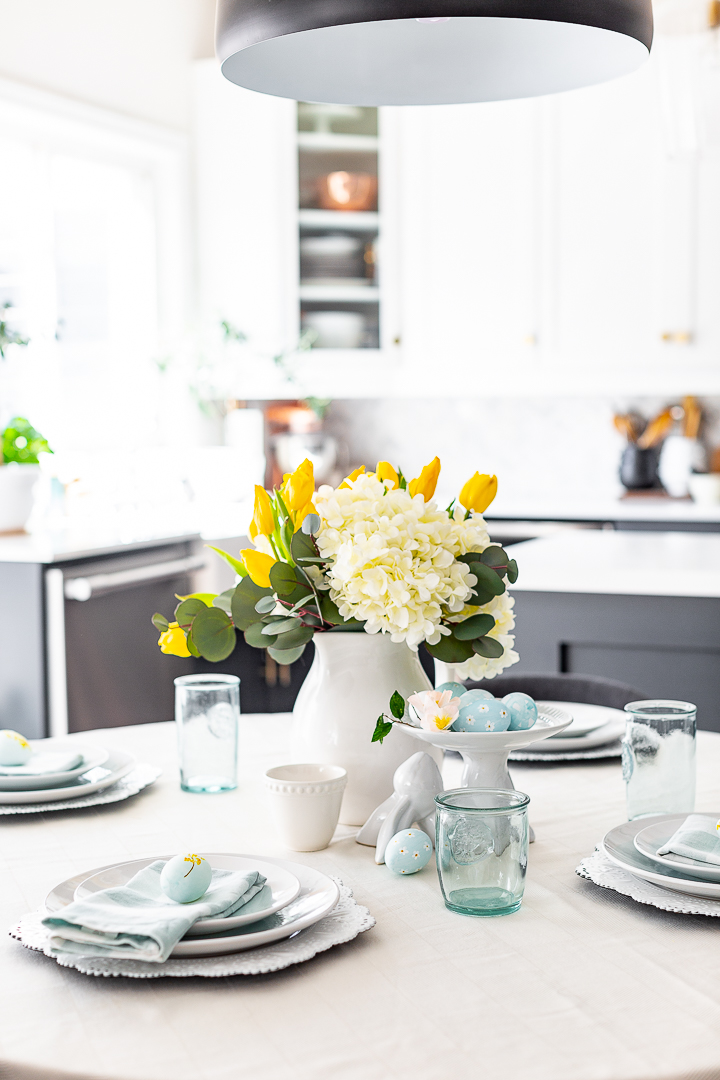 I had to get groceries yesterday and as I stood in line waiting to enter, I wanted to take it all in and engrave in my memory the sights around me.
Many people wearing masks and gloves, all standing six feet apart from each other. All weary of one another. The line behind me grew as the cold winds hit my face and at that moment, I realized that I was part of history in the making.
One day when this is all over, I will be able to tell the story of what it was like to live through a pandemic. I realized that I was not just an spectator, but part of the solution. I will be able to say that while it was so very hard to not hug my parents as I dropped off flowers and some groceries at their door, it gave me a renewed appreciation for them, for life, for humanity.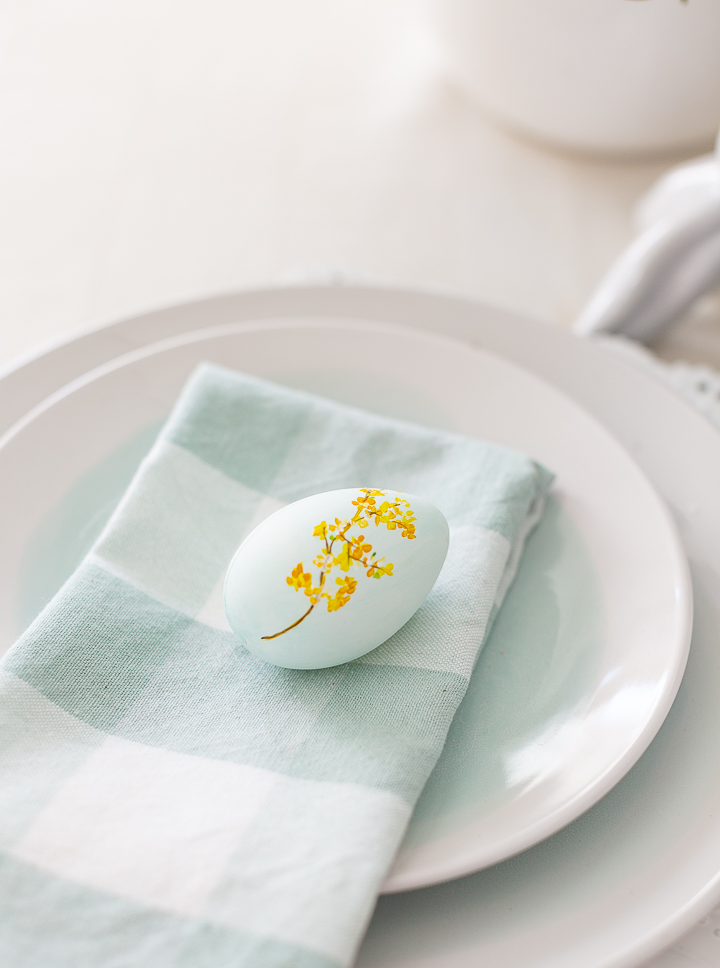 I was reminded that at the end of the day, we are all the same.  As Easter Sunday approaches, the resurrection is especially even more meaningful.
This year we won't be able to gather with our family but I still want to make it special for our little family and so I set up a simple Easter table with faux flowers and wilting tulips….
I painted these pretty eggs because it's what I know…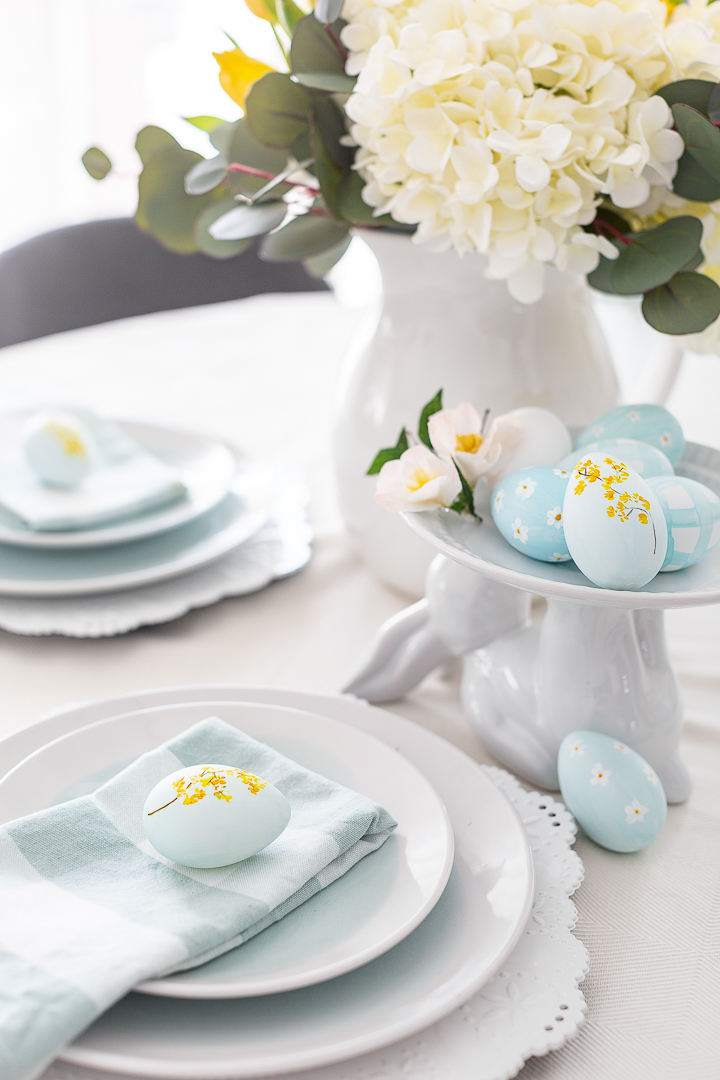 Creating a little beauty is my contribution ….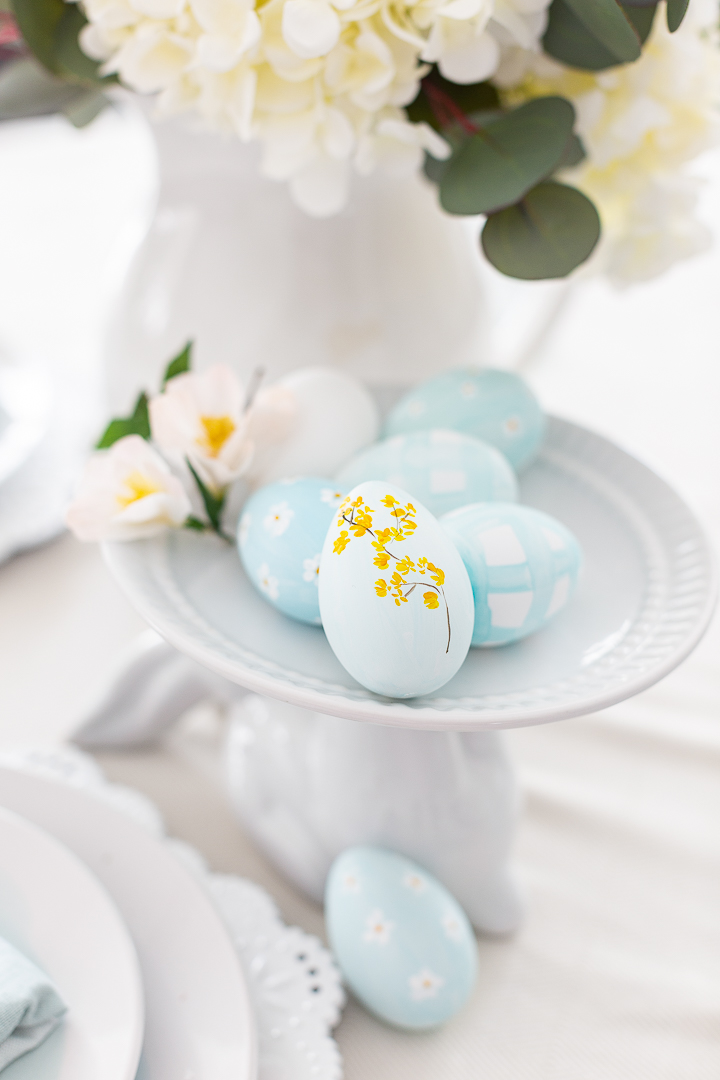 I dug out old plates and napkins and I think it's perfect. I'm not a believer in buying new every season, but this situation just shows you how in times of need, the old becomes new and one becomes even more resourceful.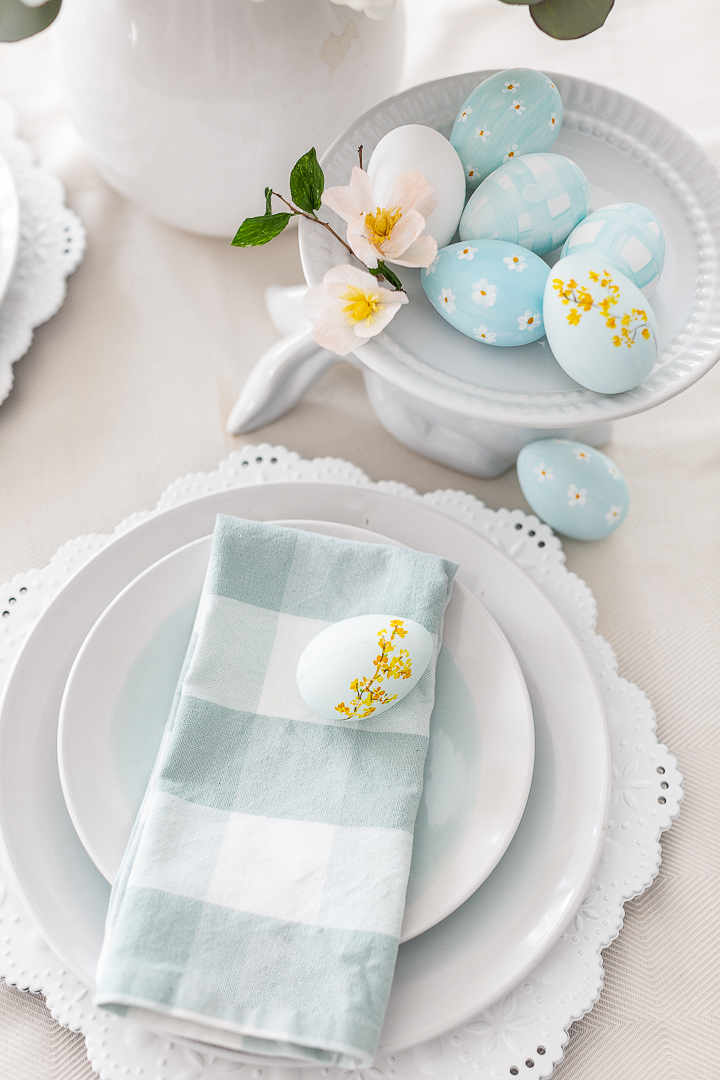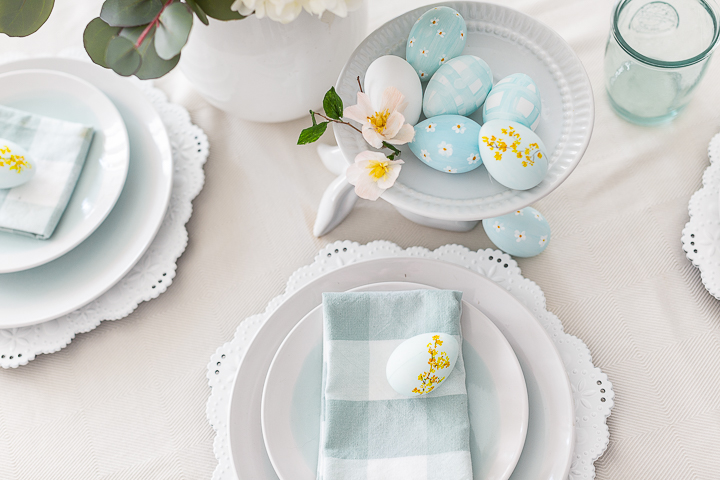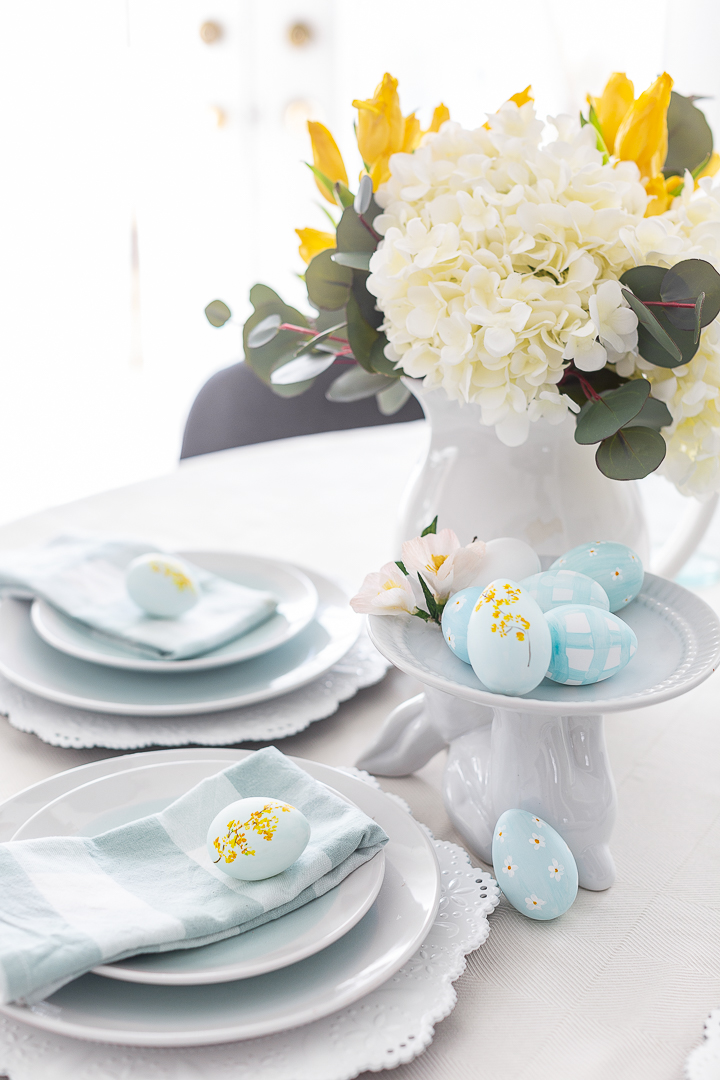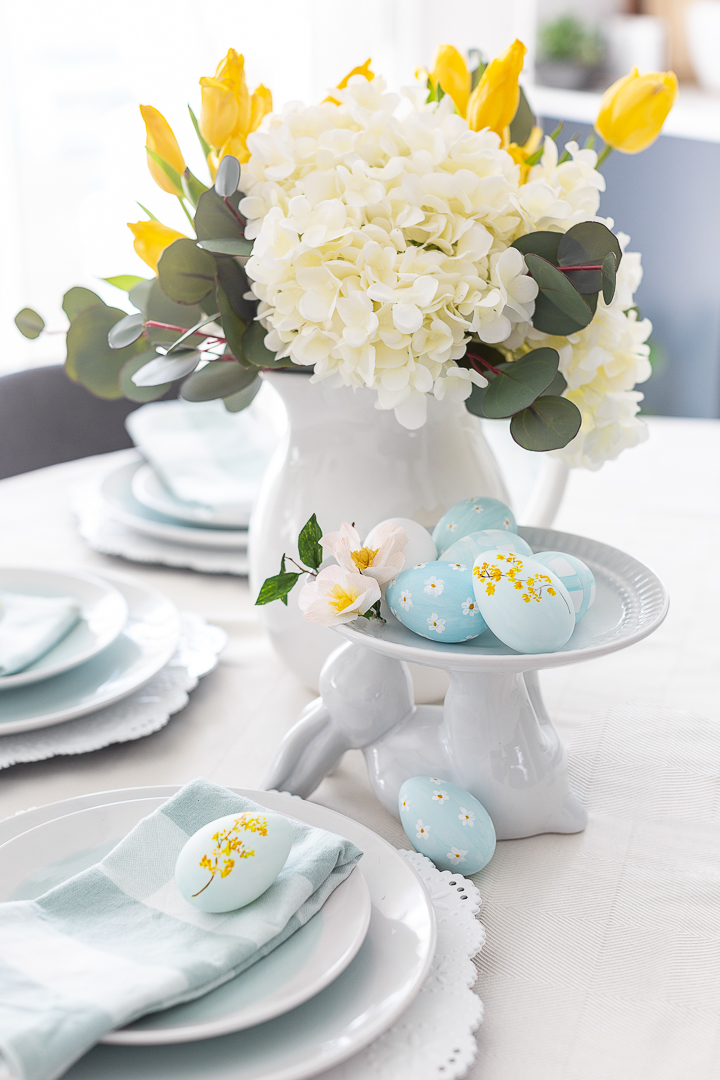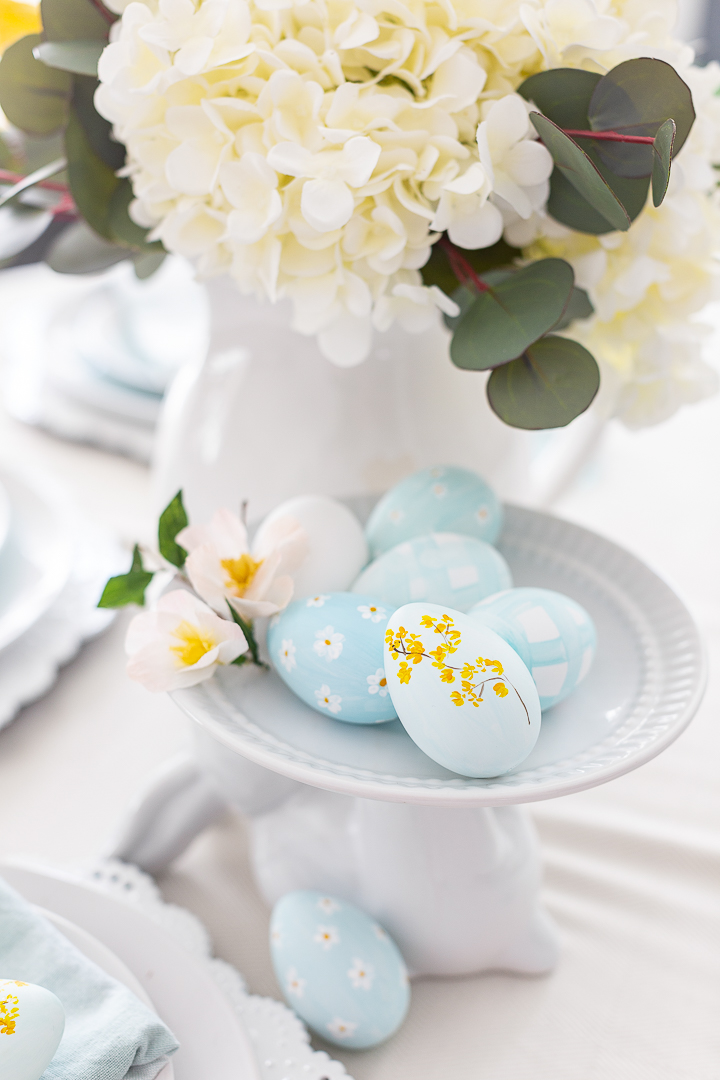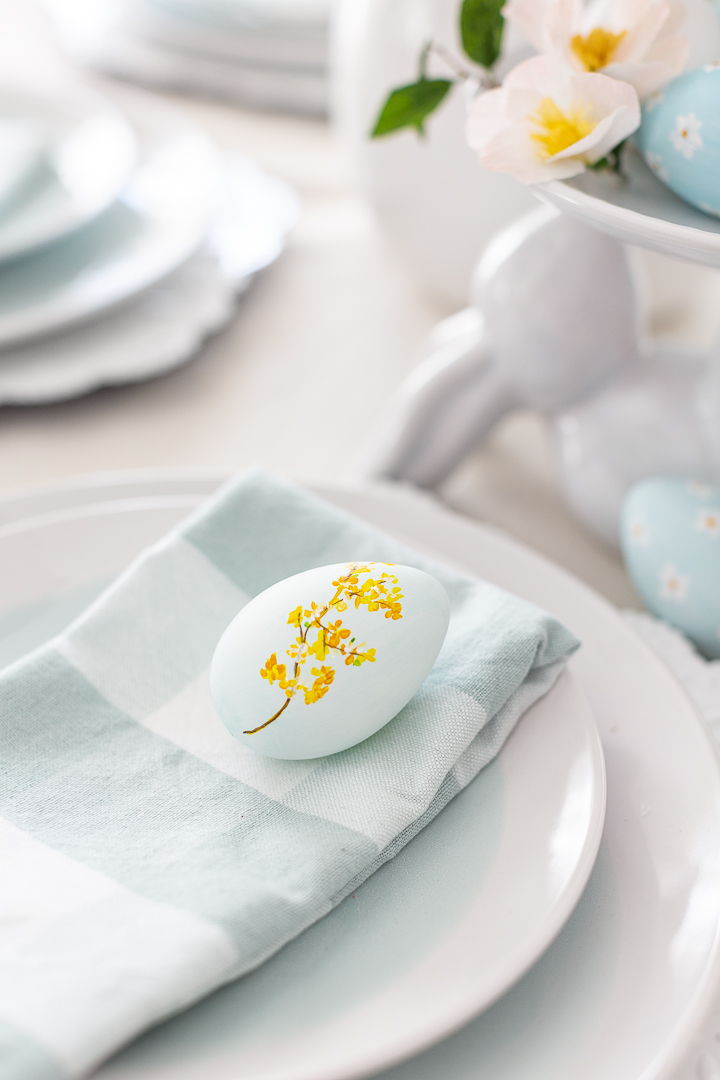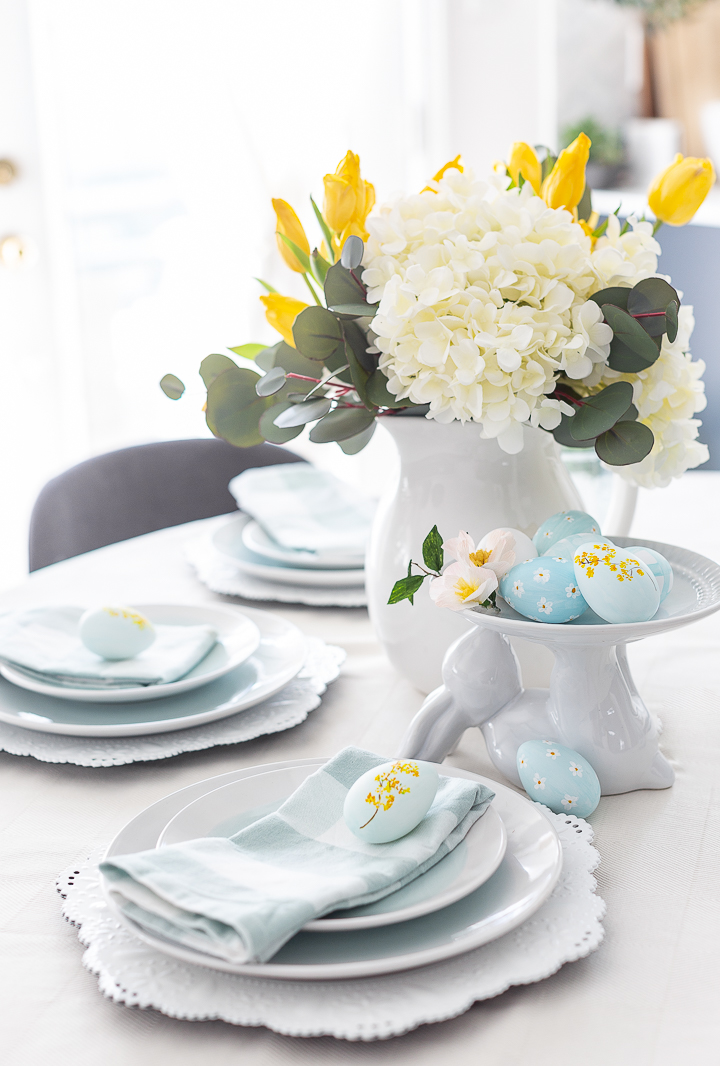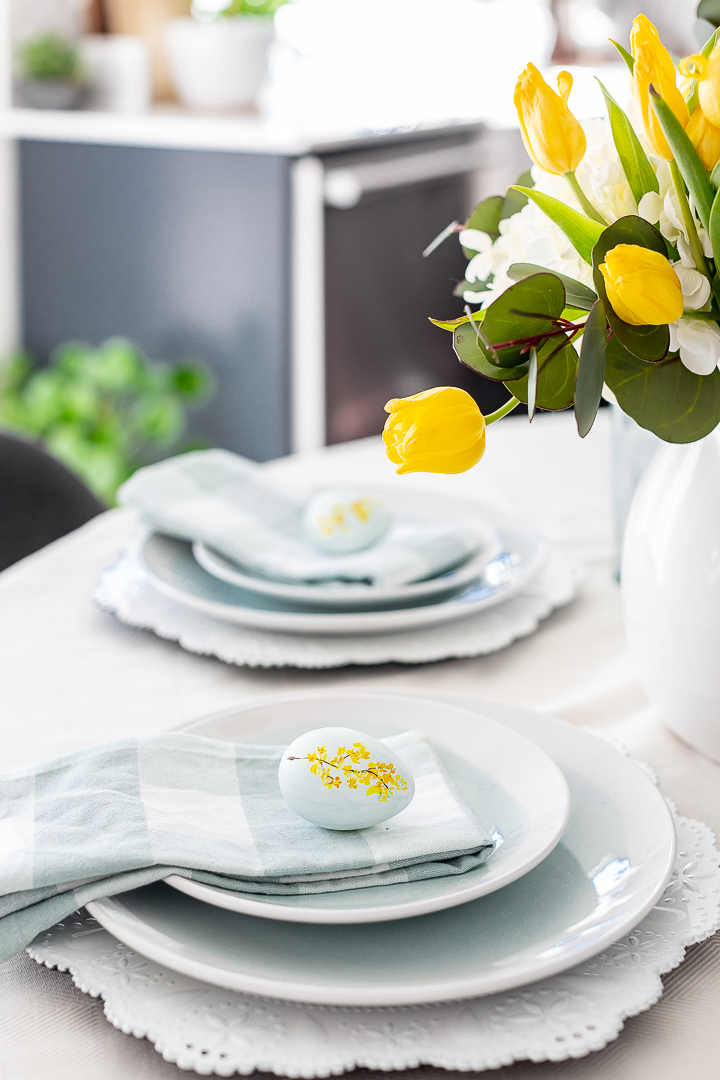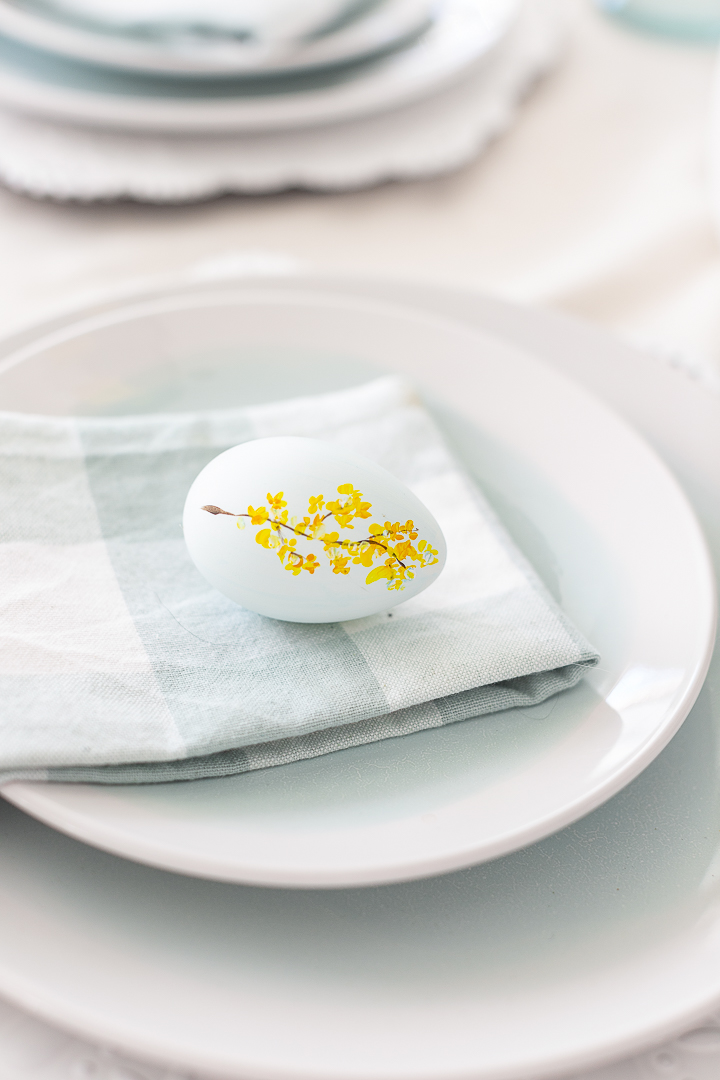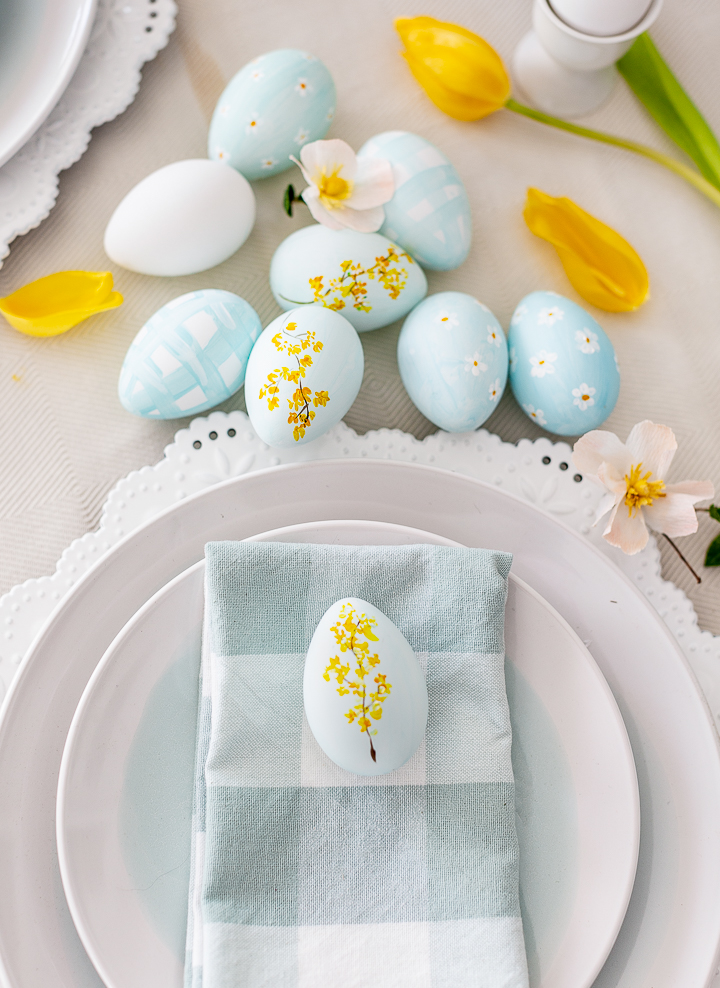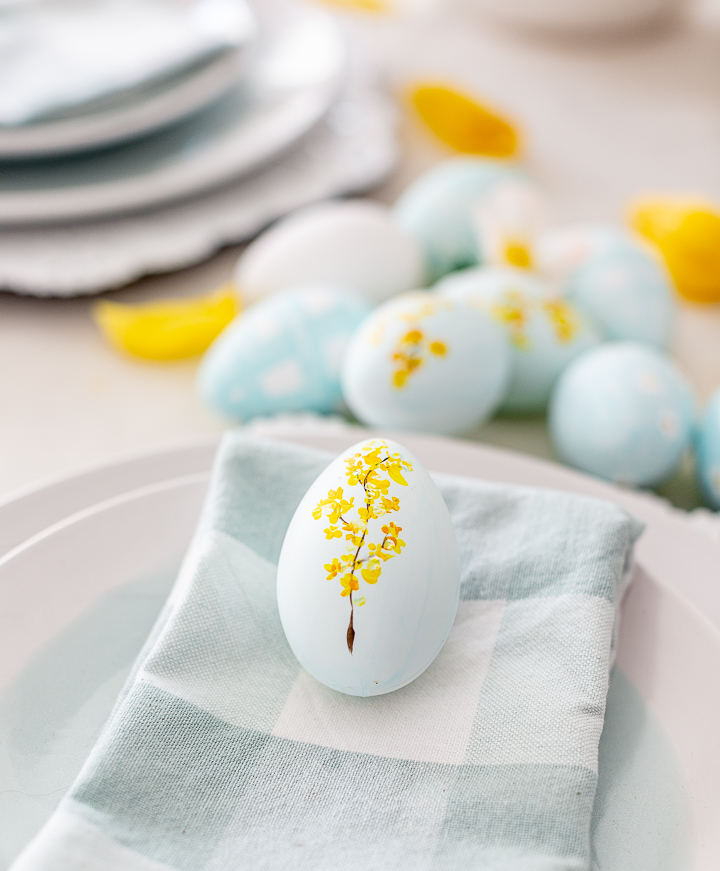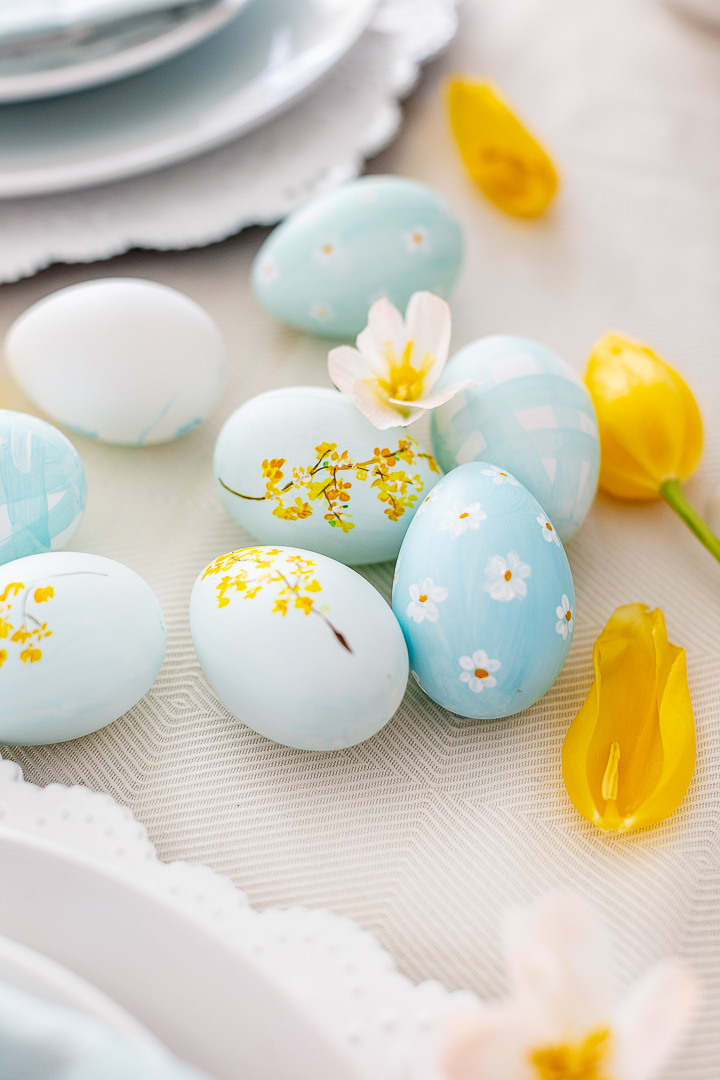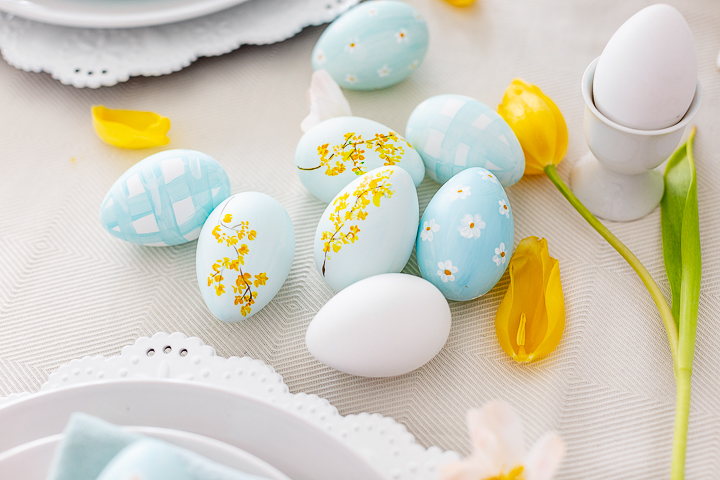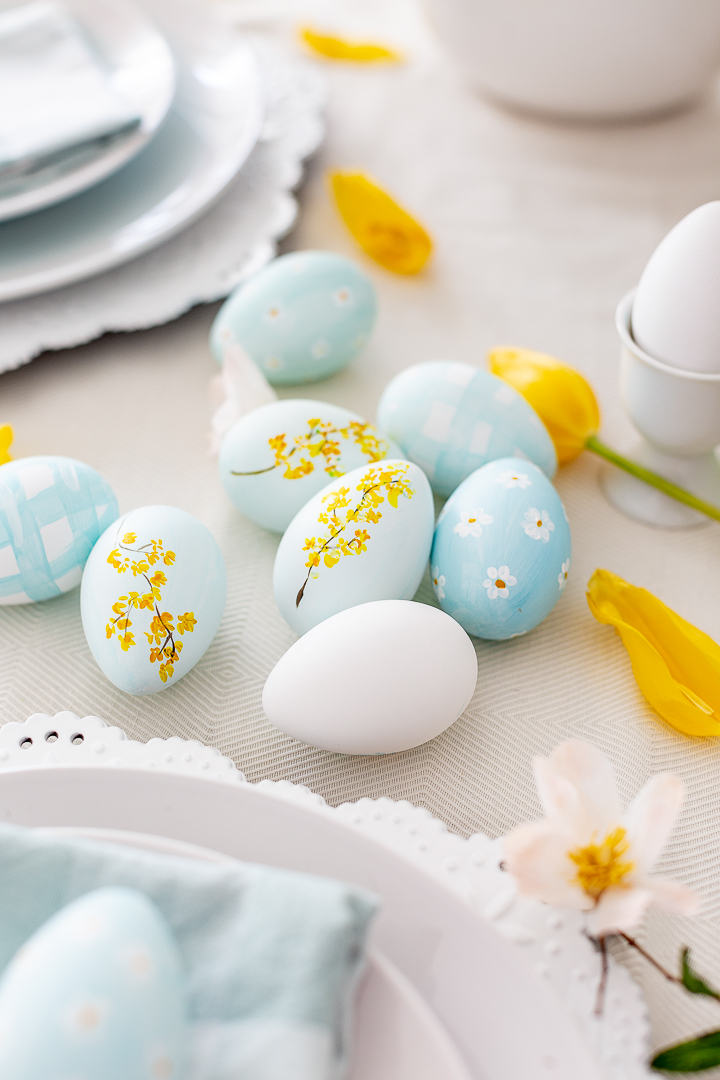 I know I took a lot of photos, and I apologize but creating and photography brings me peace.
Thank you so much for stopping by today.
Wishing you the most beautiful Easter weekend.
Be blessed friends.
"The angel said to the women, "Do not be afraid, for I know that you are looking for Jesus, who was crucified.
6 He is not here; he has risen, just as he said. Come and see the place where he lay"