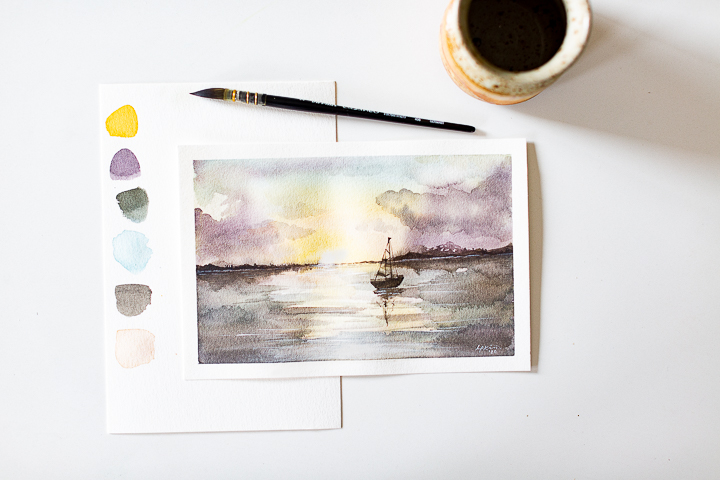 Hello friends. I hope your week is off to a great start. I can't believe it's already Wednesday.  Even though we don't venture outside, the days are still flying by in my opinion but it could be because our schedules have changed and they start a bit later nowadays. With everyone being home, we have forgone (what is the past tense of forgo?) our early morning alarms. Which is another positive, in my opinion.
But I digress, I'm here today to share with you this week's watercolor tutorial. In this video, I share how I paint a sunset over water with watercolor, of course.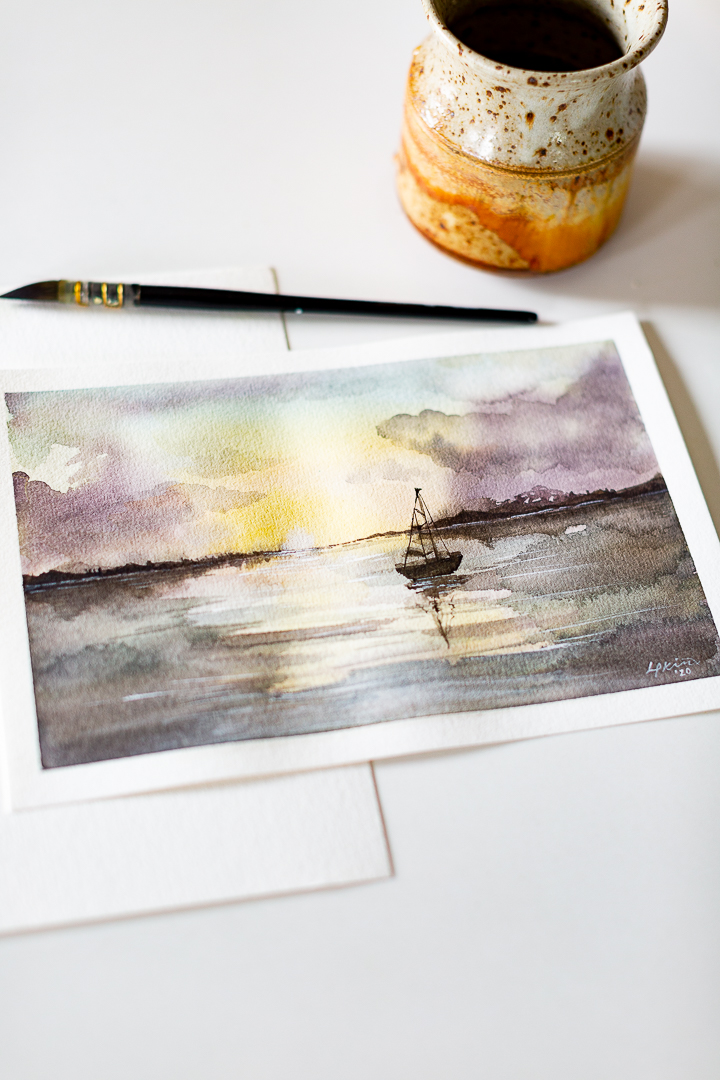 I took a vote on INSTAGRAM and most people voted for this particular subject. The painting is not perfect, but I really enjoyed the process and I truly learn as I go.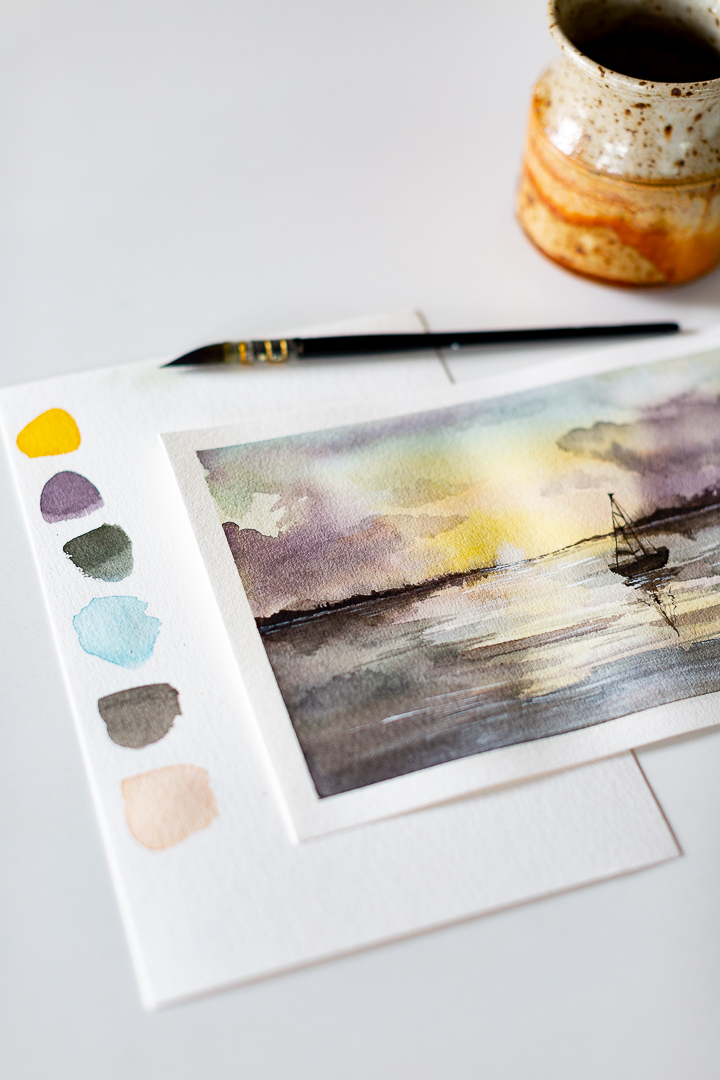 I think there is something peaceful about it and it brings me so much joy to share it with you. Although I must say, it is very time consuming to put together, so I really, really, hope you like it.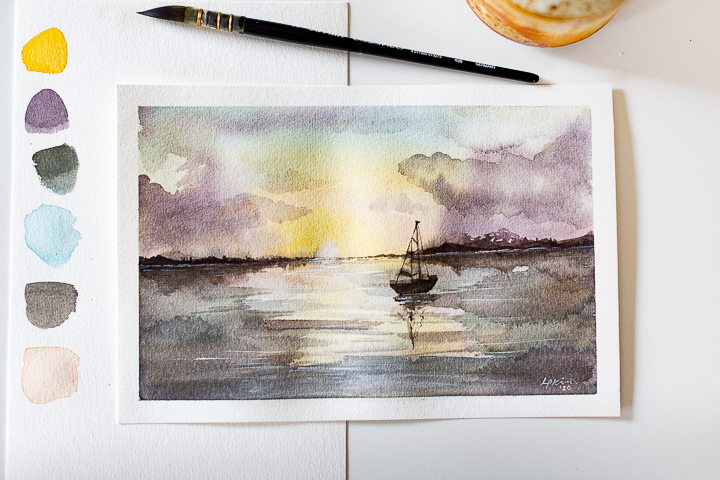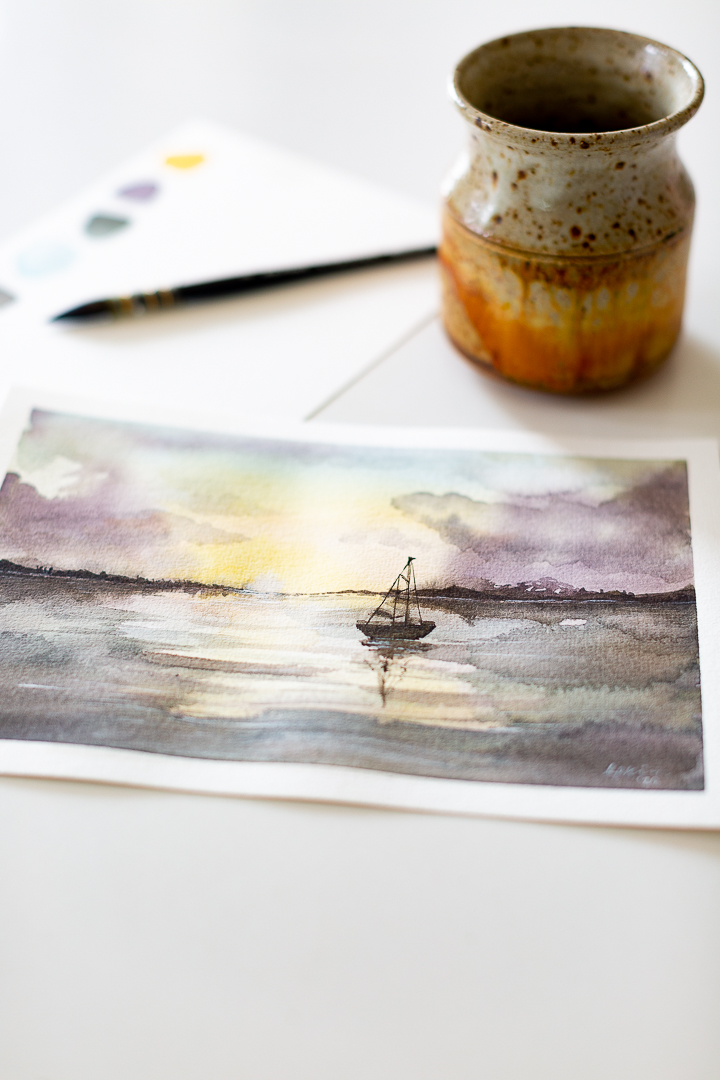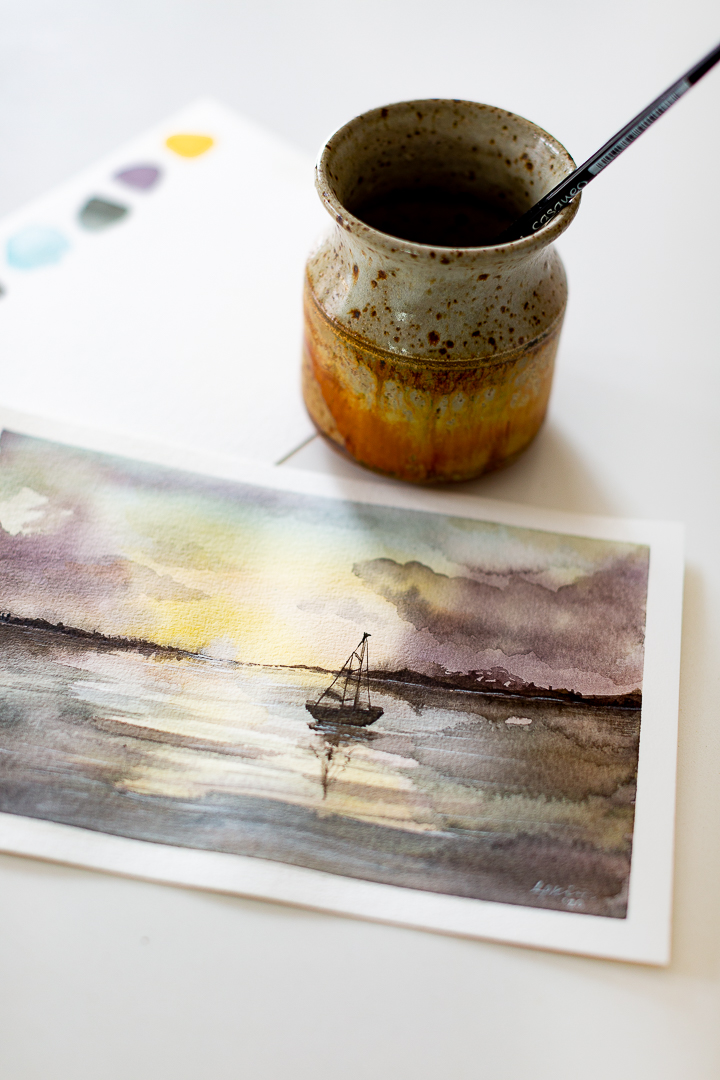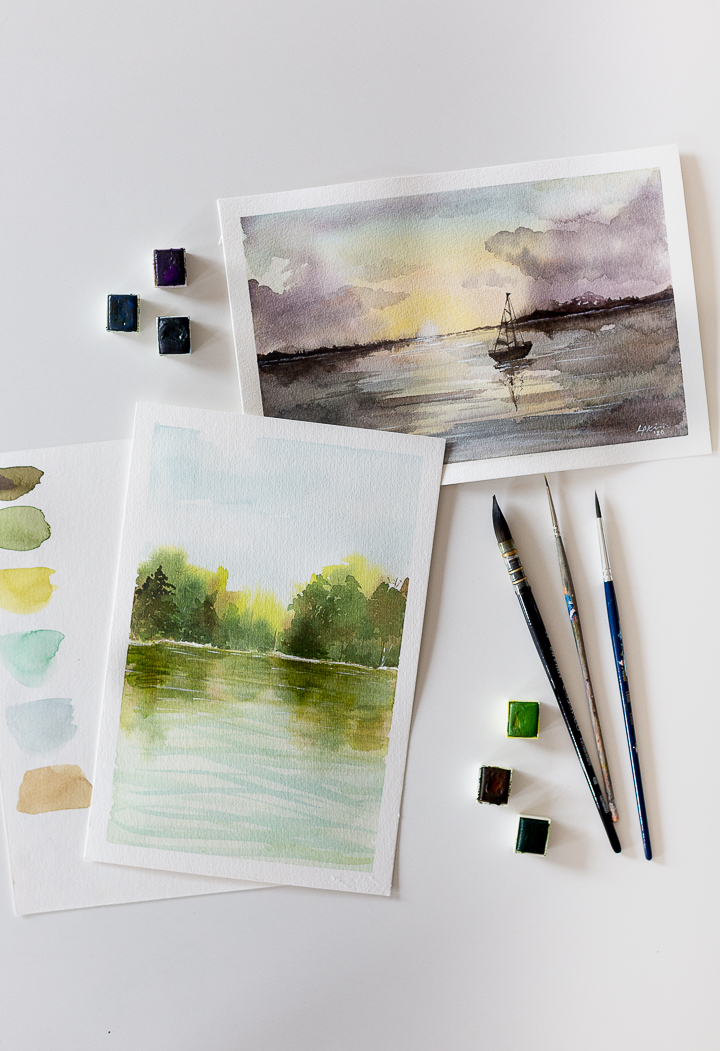 I ended up painting two different scenes and I will share the other one later on this week or next week…:)
As usual, thank you so much for being here. Please keep safe and see you soon.
Sending you so much love,
Lucy