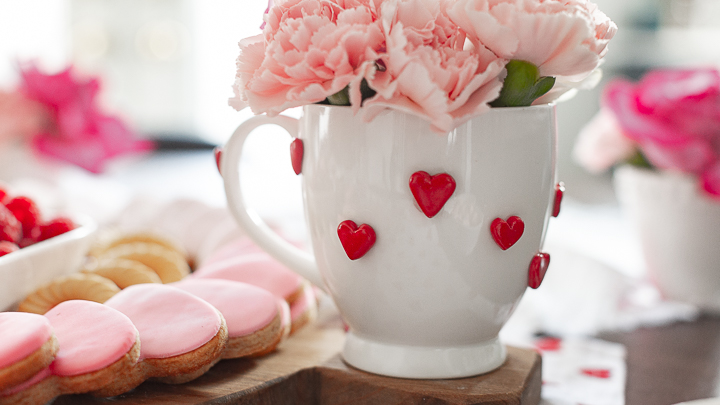 Hi again friends. How was your week? We had a bit of a short week because the kids had exams and so we got to sleep in for a couple of days.
We also had a couple of sunny days which was soooo nice.
Last week I made this adorable little Valentine's day mug. I used polymer clay to make little hearts and I think it looks so cute.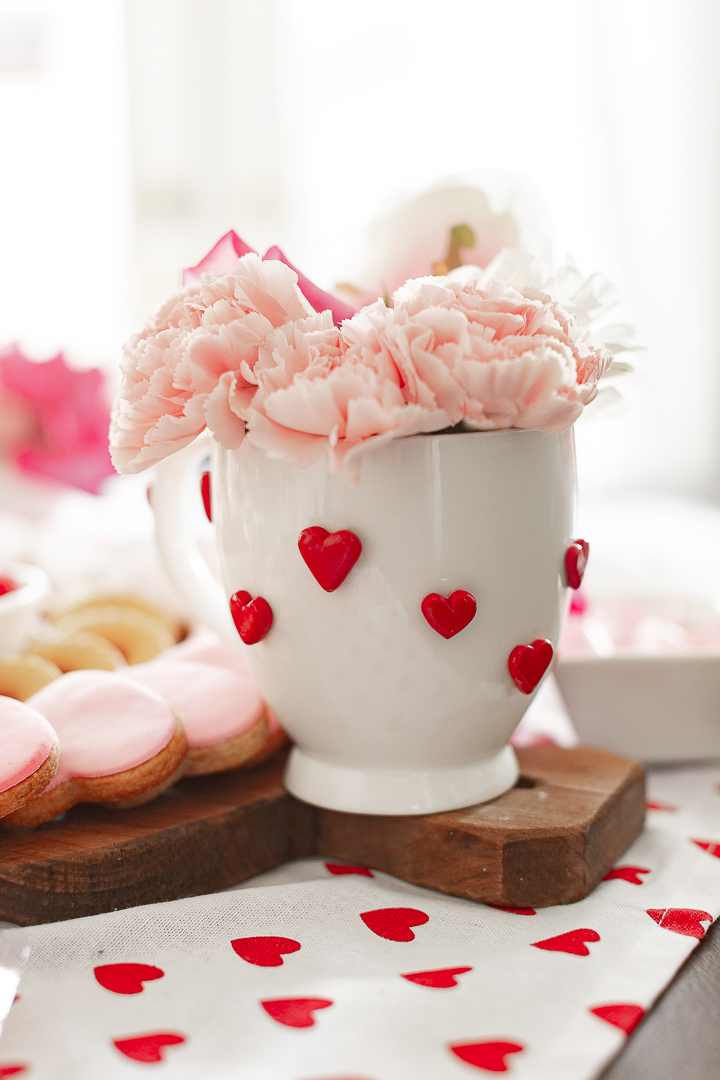 I quickly shared it on yesterday's posts. I used it as a little vase.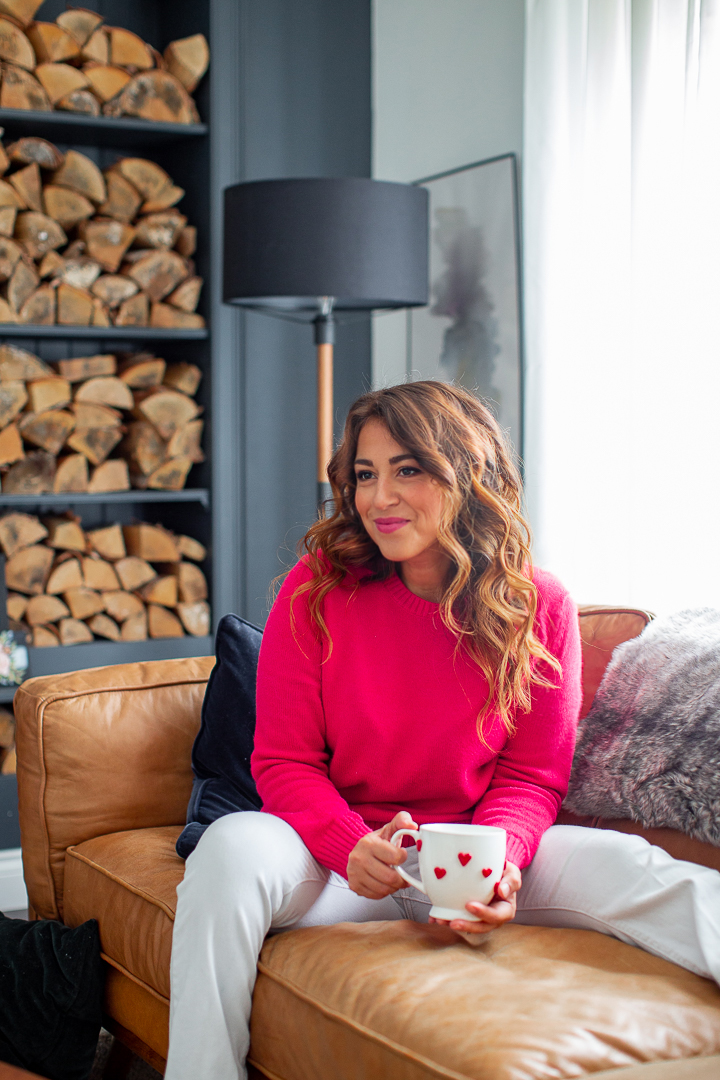 But look how cute it is…

The little hearts look like pottery don't they?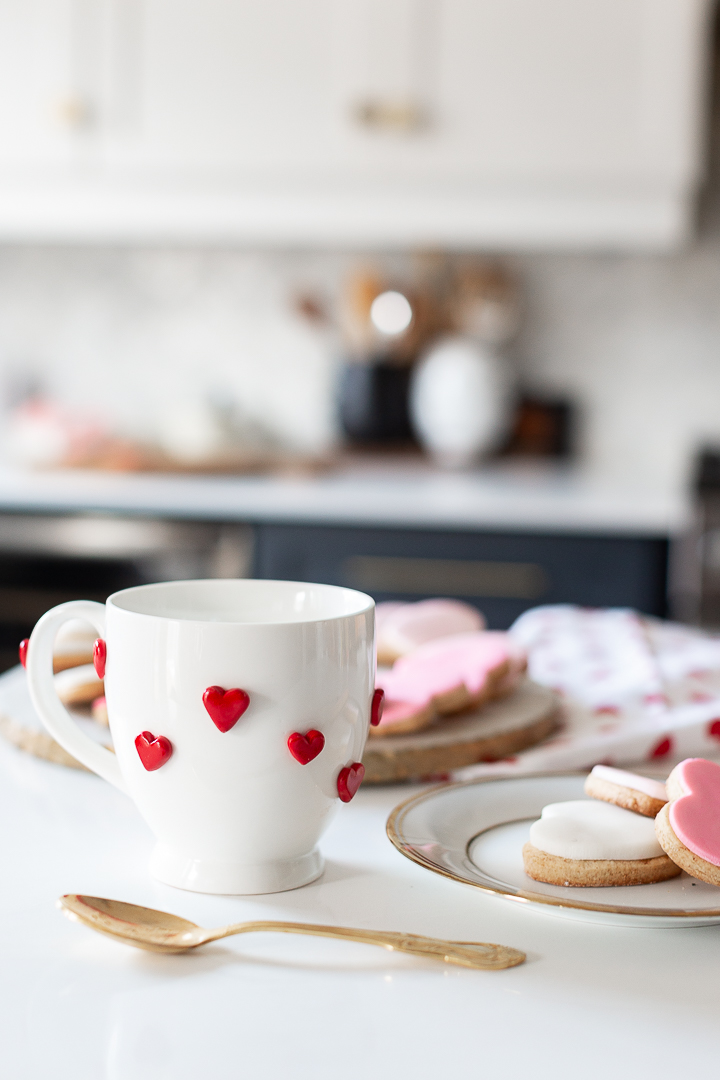 If red is not your thing, you can customize them white or gold etc.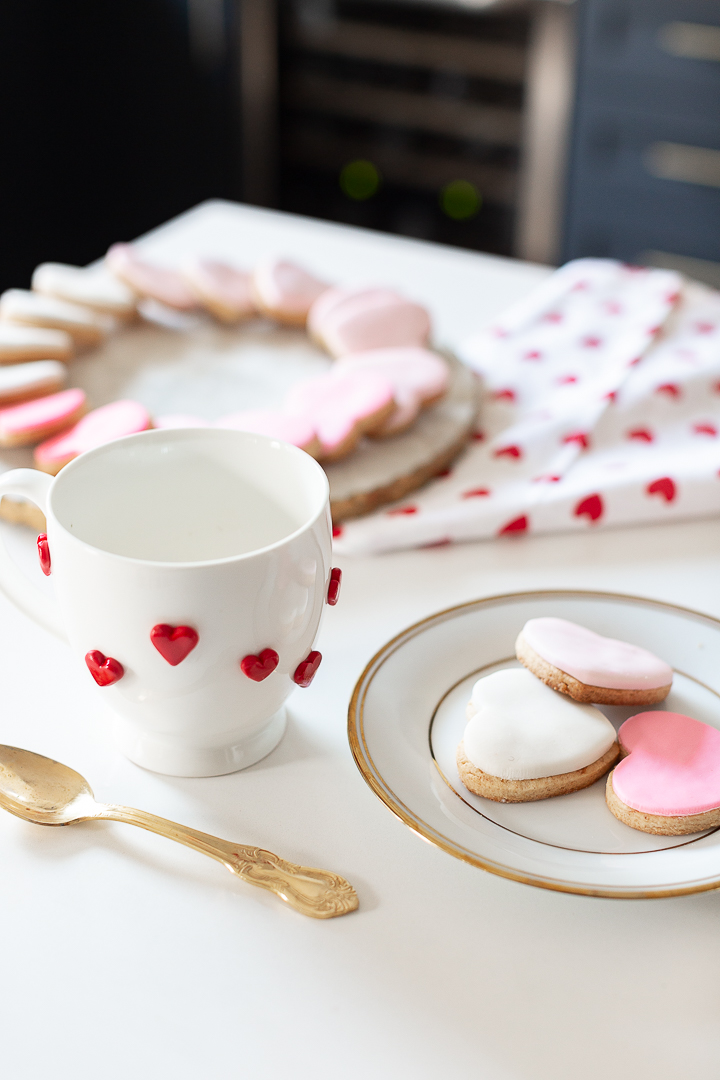 I know some of you rather see photos than watch a video, so I took some screenshots of the video and I apologize for the quality.
For those of you who don't mind videos, here it is:


1. Make a 'tear' shape
2. Using a sharp knife, cut a small slit at the bottom (rounded part) of tear.
3. Gently open up slit.
4. Round out each sides to form heart.
5. Make as many hearts as you wish and attach to mug.
6. Bake according to package instructions.
7. Remove hearts from mug and re-attach using crazy glue. Allow to dry for 24/48 hrs prior to use.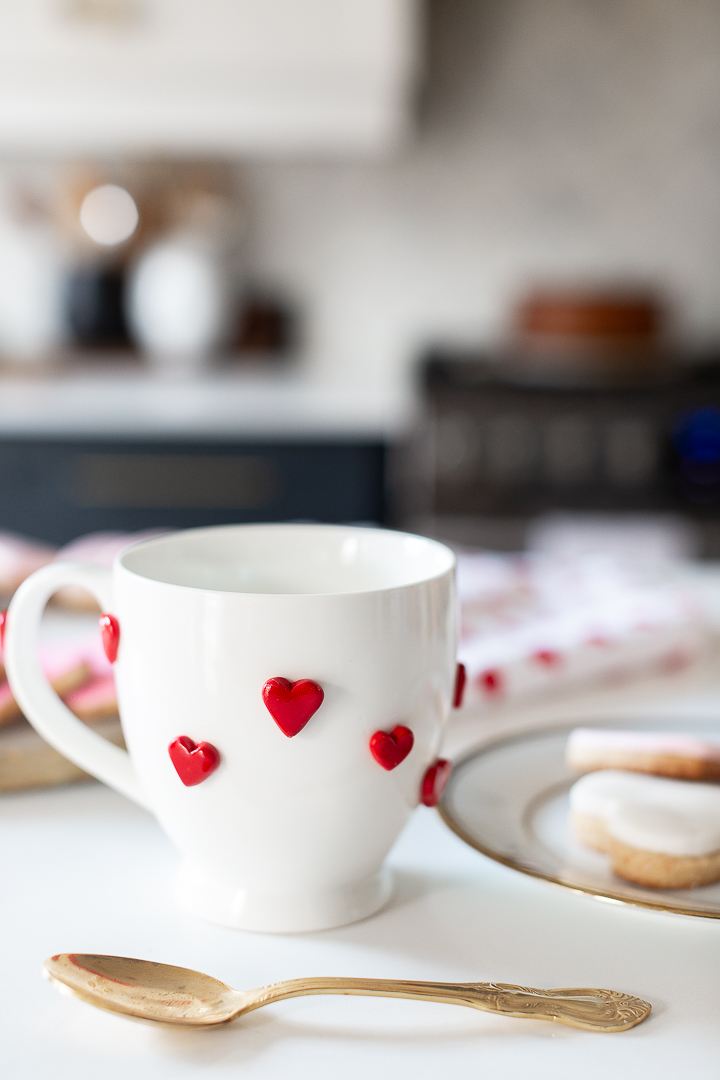 You can hand wash the mug, I would not recommend a dishwasher or microwave.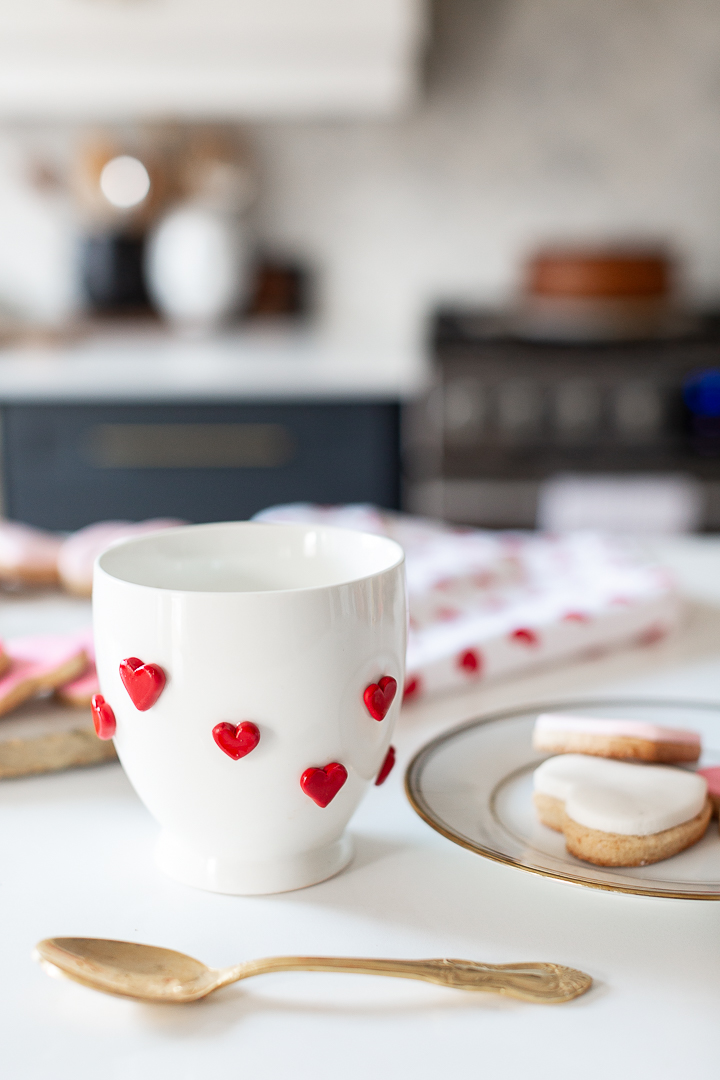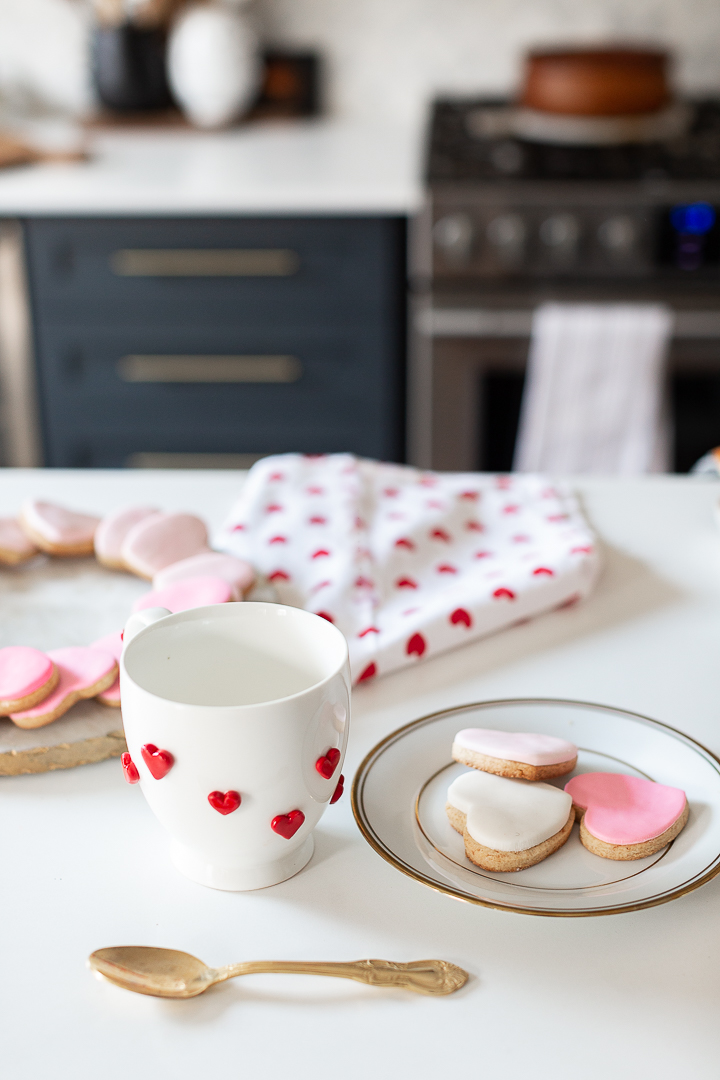 That's it for now. I'll come back tomorrow to share a special little surprise.
much love,
Lucy