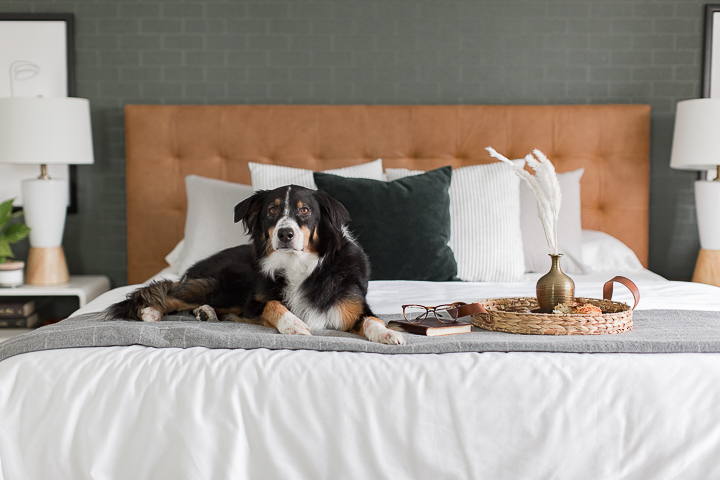 Hi…it's me again. Thank you so much for visiting today. I know your time is precious and I truly appreciate it.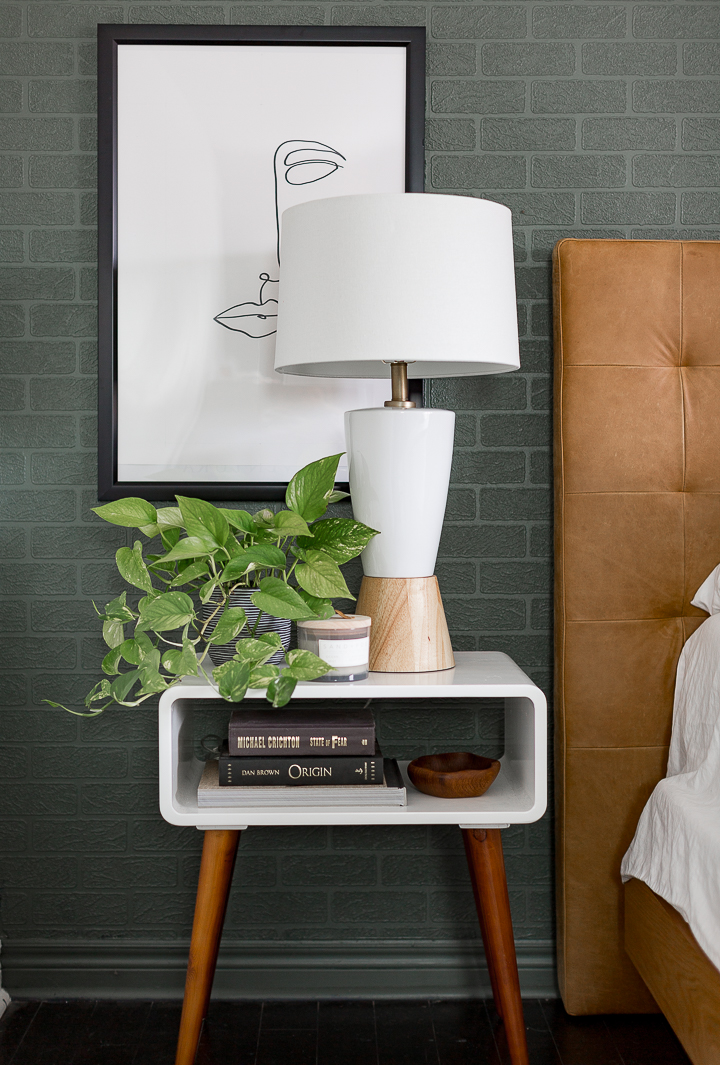 I'm excited to share today's post as I've been wanting to do a little refresh in our master bedroom for quite a while. It's not that I disliked our old bedroom but as my taste has evolved, I felt it was time for a little change and wanted to make it more modern. We were also in desperate need a new mattress so when my friends from Polysleep reached out, I of course said a resounding YES.  I made a little video tour of the bedroom refresh so you can see.

As I mentioned in the video, our old mattress was 23 years old. I think I said 24 on the video but it's actually 23…the number of years we've been married (I should probably remember that).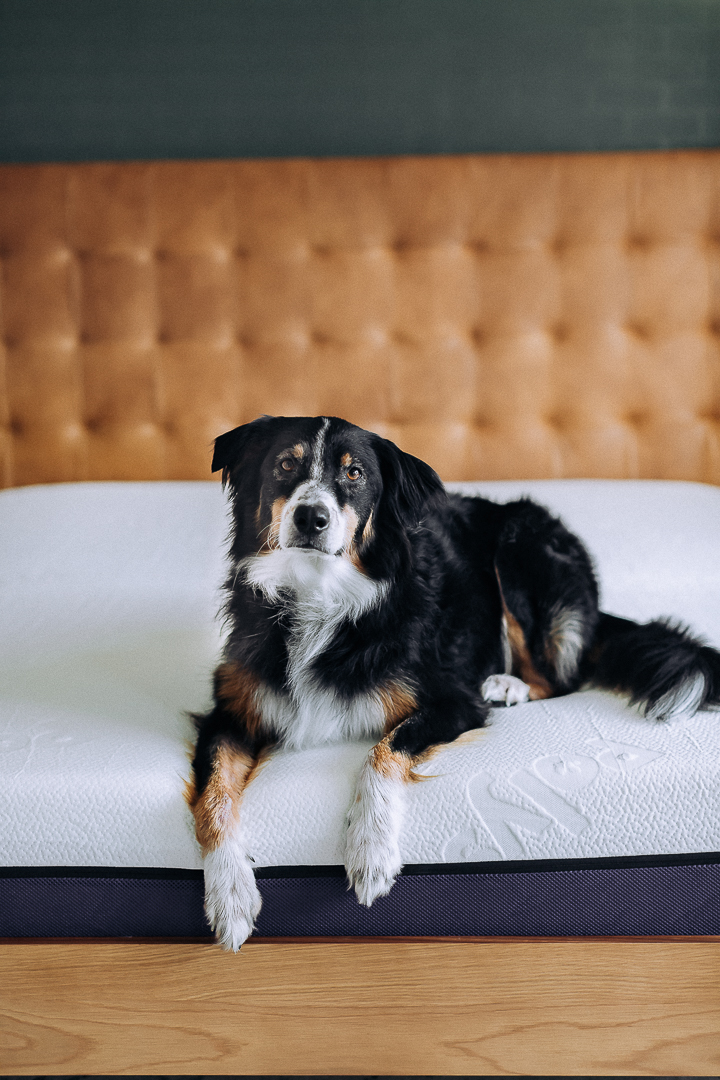 Polysleep is a Canadian company that also delivers to the U.S., offers free shipping and a 100-day satisfaction guarantee. We've never had a foam mattress so I will keep you posted on how it works out but it has been great thus far and I understand they get more comfortable with time as the foam adjusts to your own body. Have you ever had one of these mattress? If so, what's your take on them?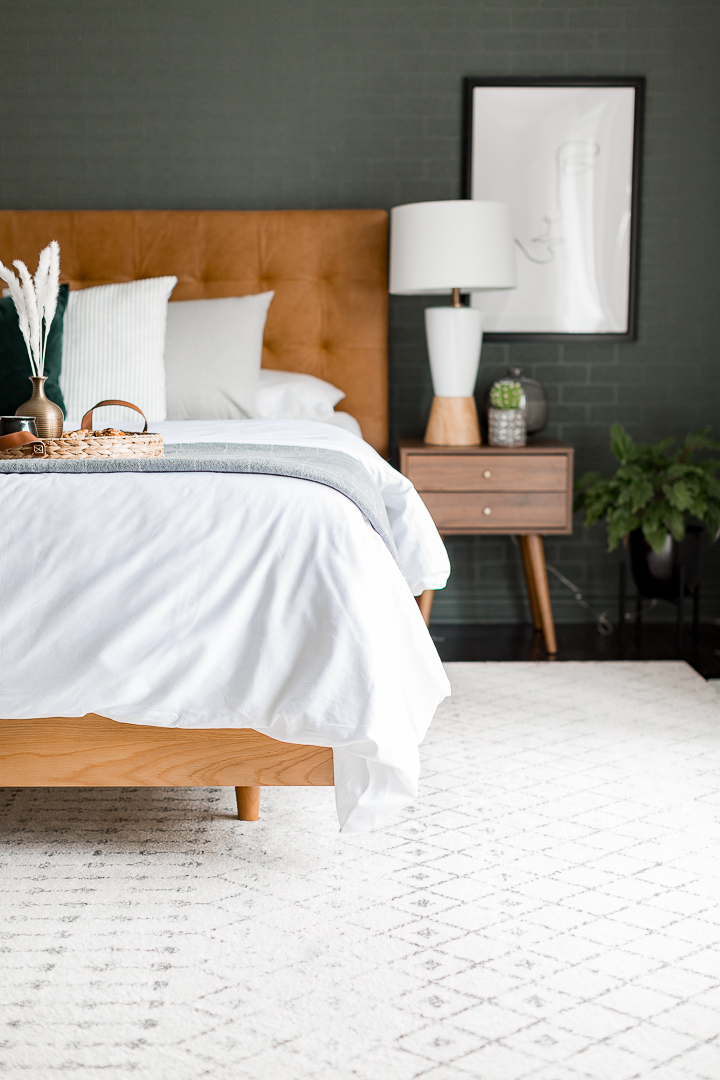 As you can see, I painted the wall green (Woodland Lichen by Sherwin Williams). What do you think? It's a very calming green but I'm not too sure if I'm going to keep it. Hubby isn't sold on the contrast between the headboard and the color of the wall as he thinks dark blue or black may look better. We'll see.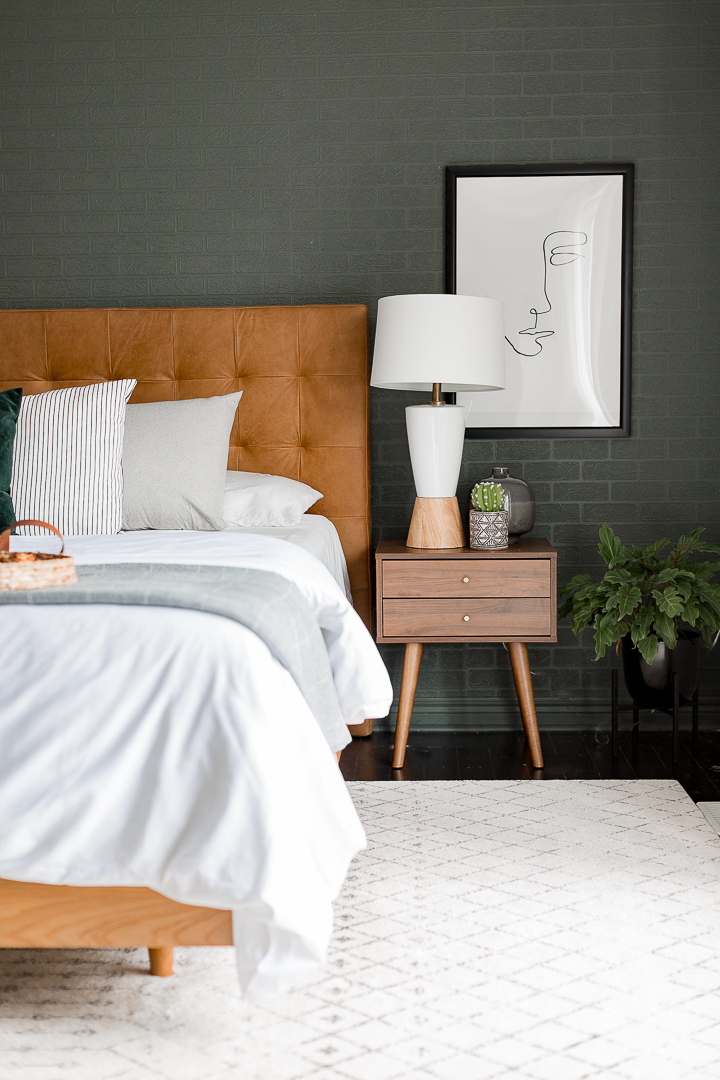 Speaking of the headboard. I teamed with my friends from Article once again for the headboard and bed frame. I can honestly say that in my humble opinion, Article has the best modern furniture. It's so well made and the price point is very reasonable.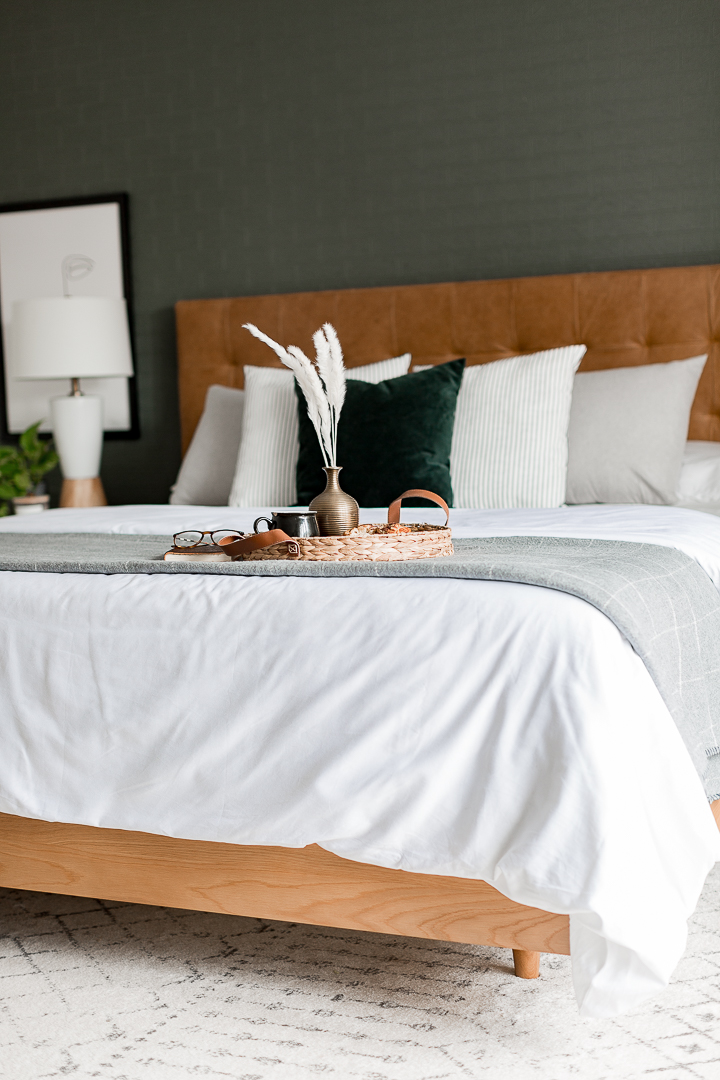 The frame is Basi Oak and is solid and very sturdy.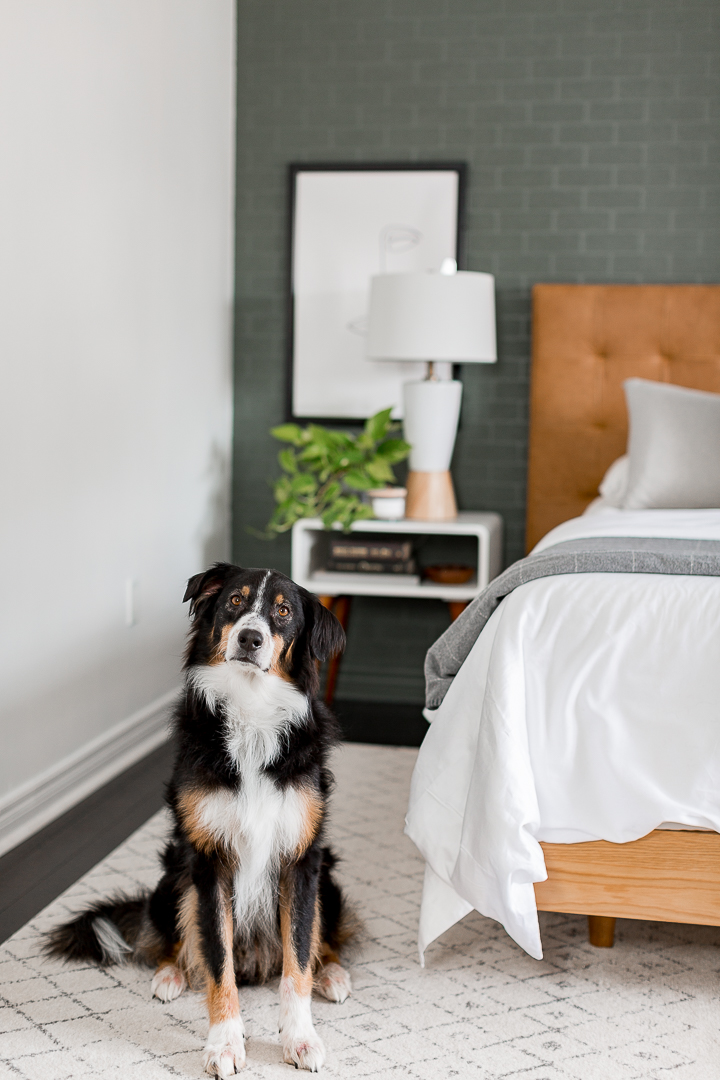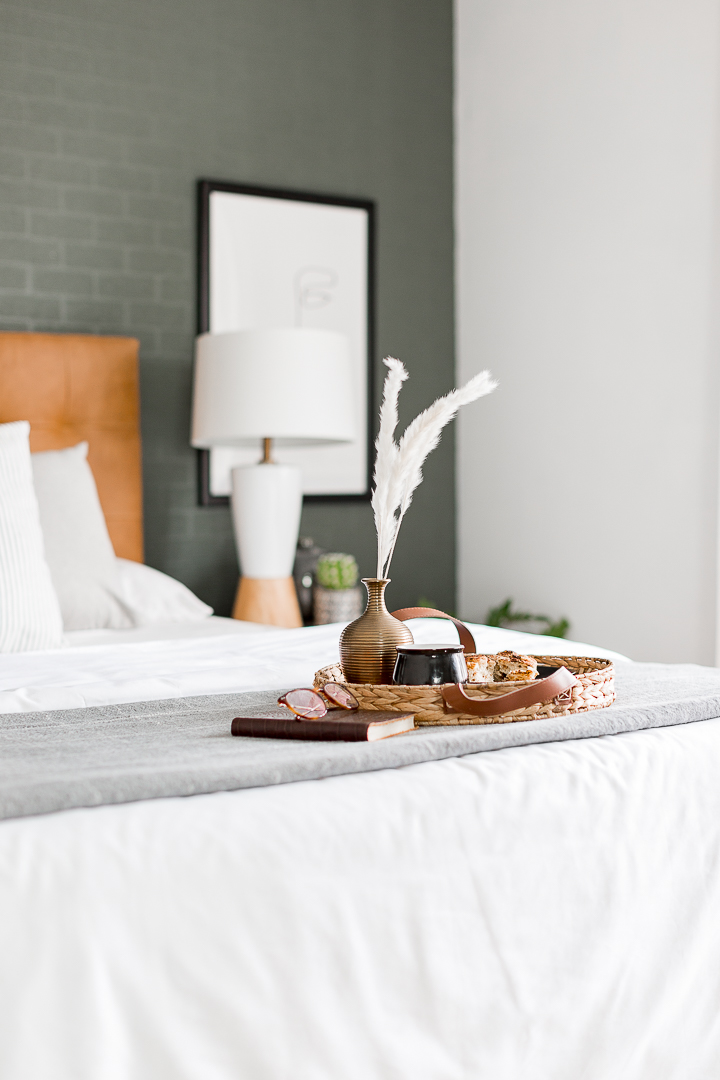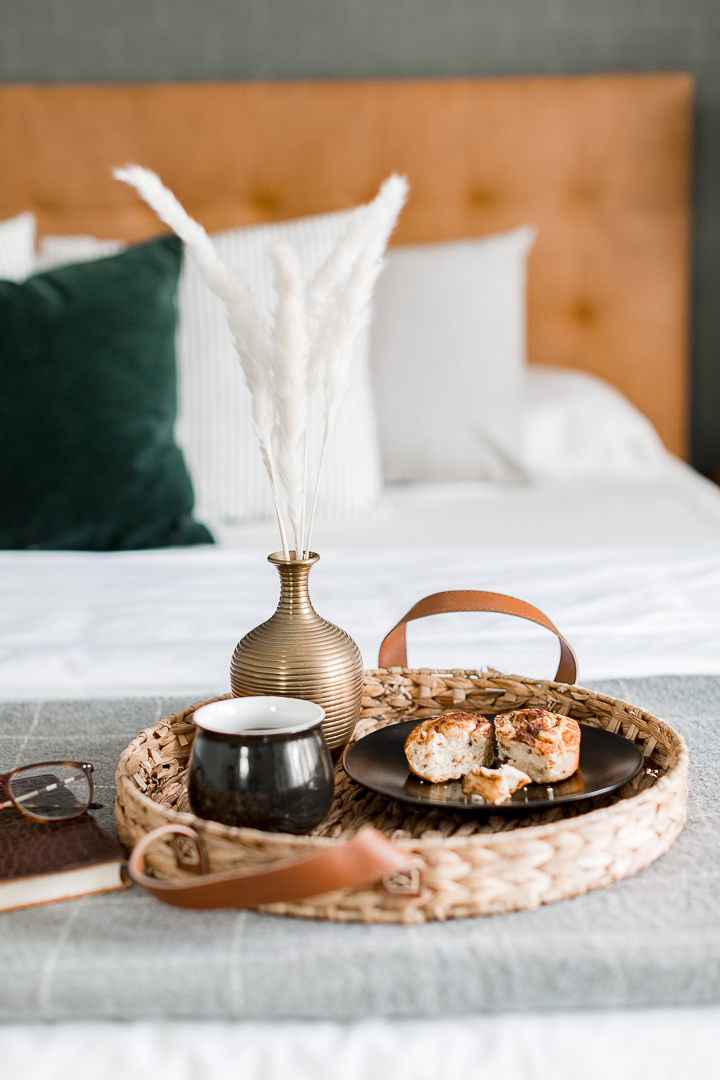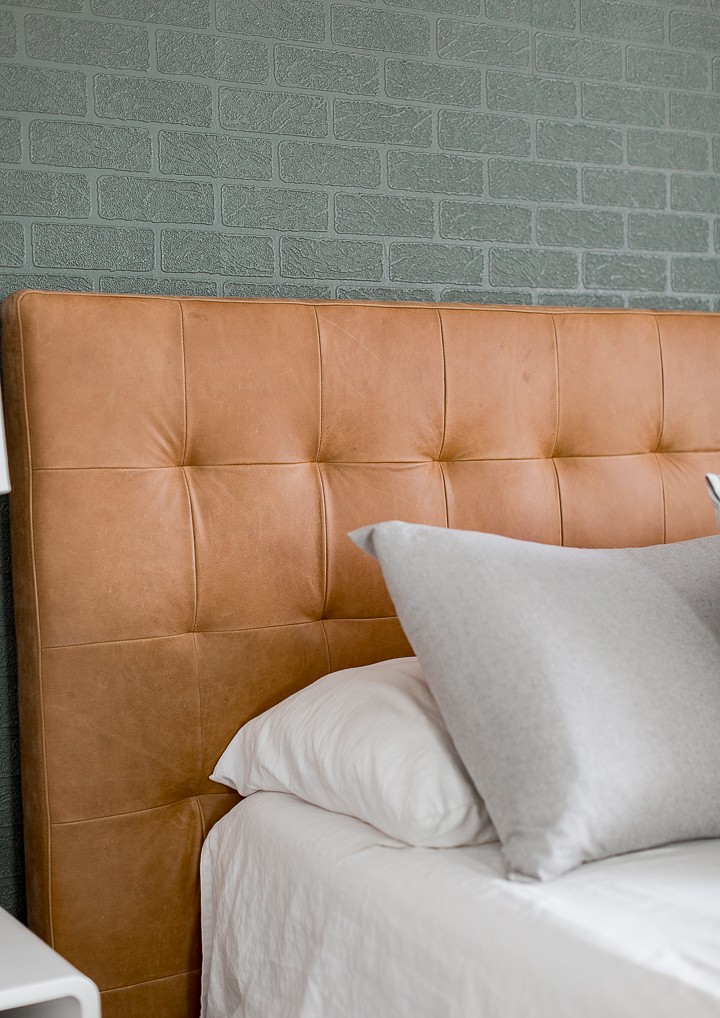 I love this headboard so much.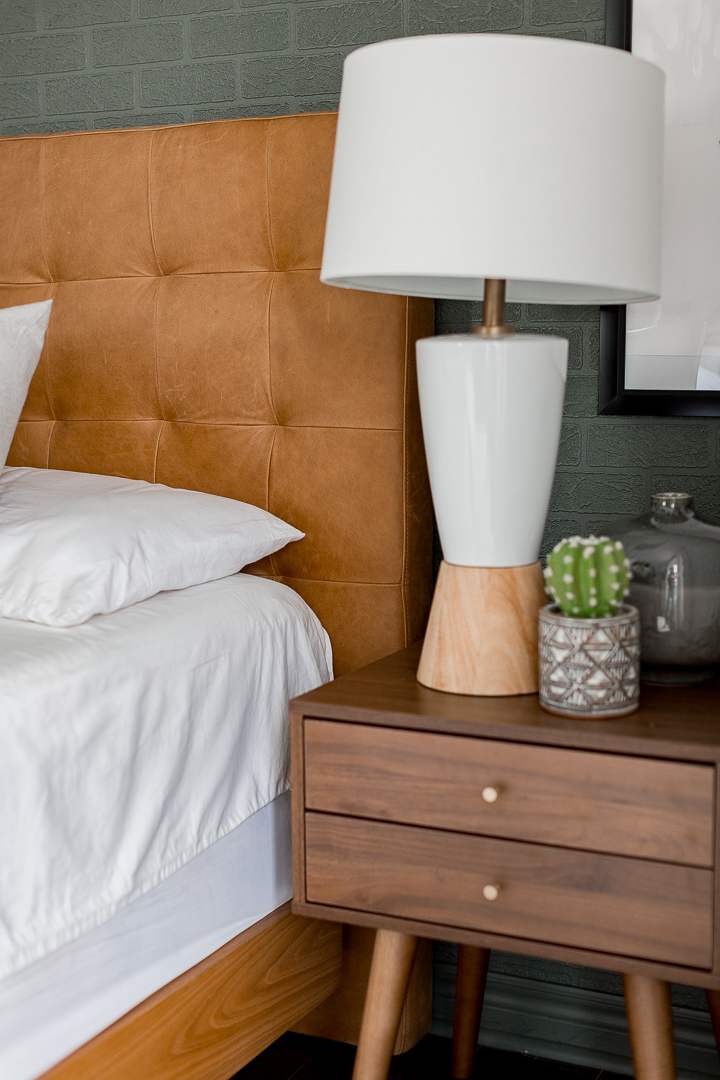 I got new night-side tables and even though they're on the smaller side, I don't mind it at all. It feels less crowded than the dressers we had there before.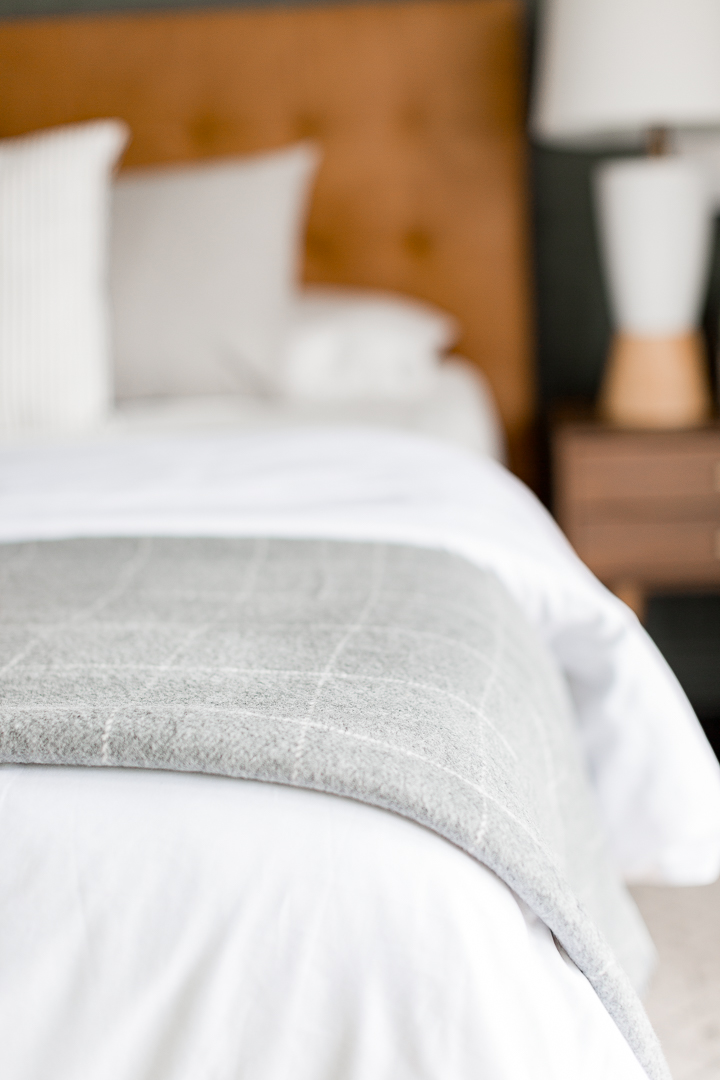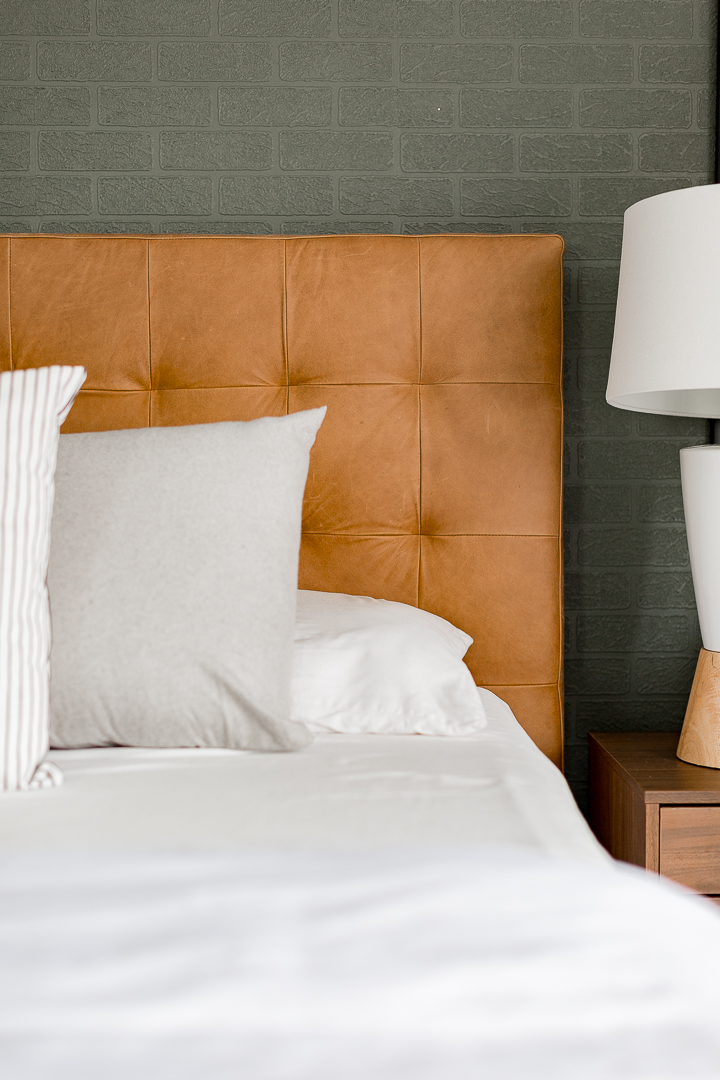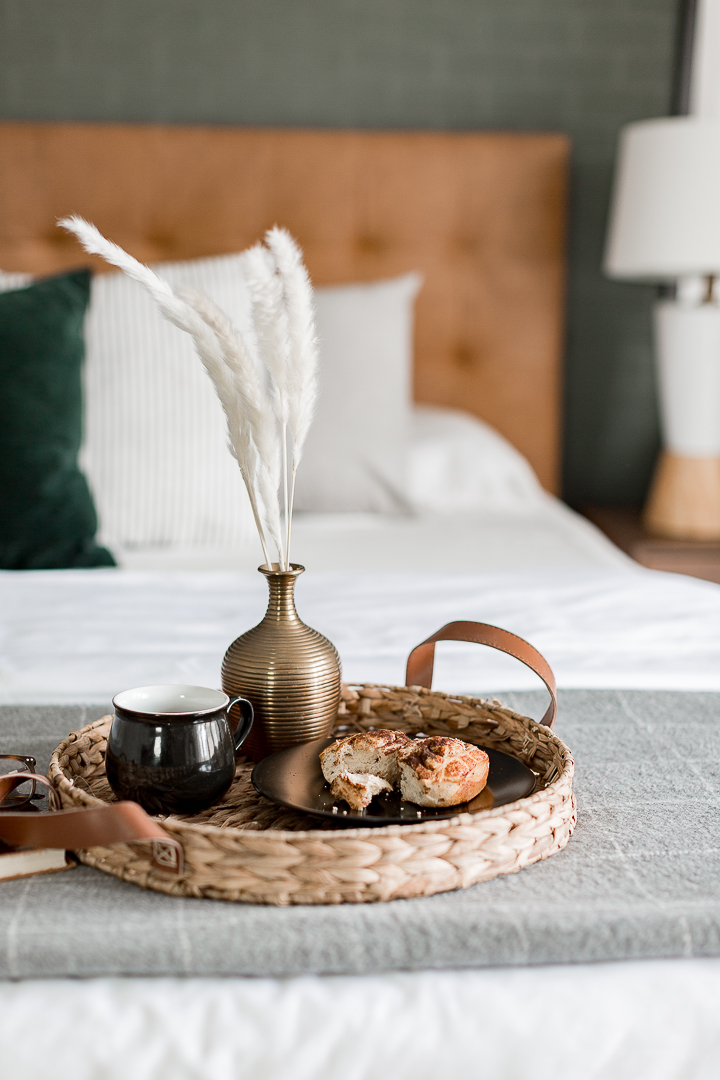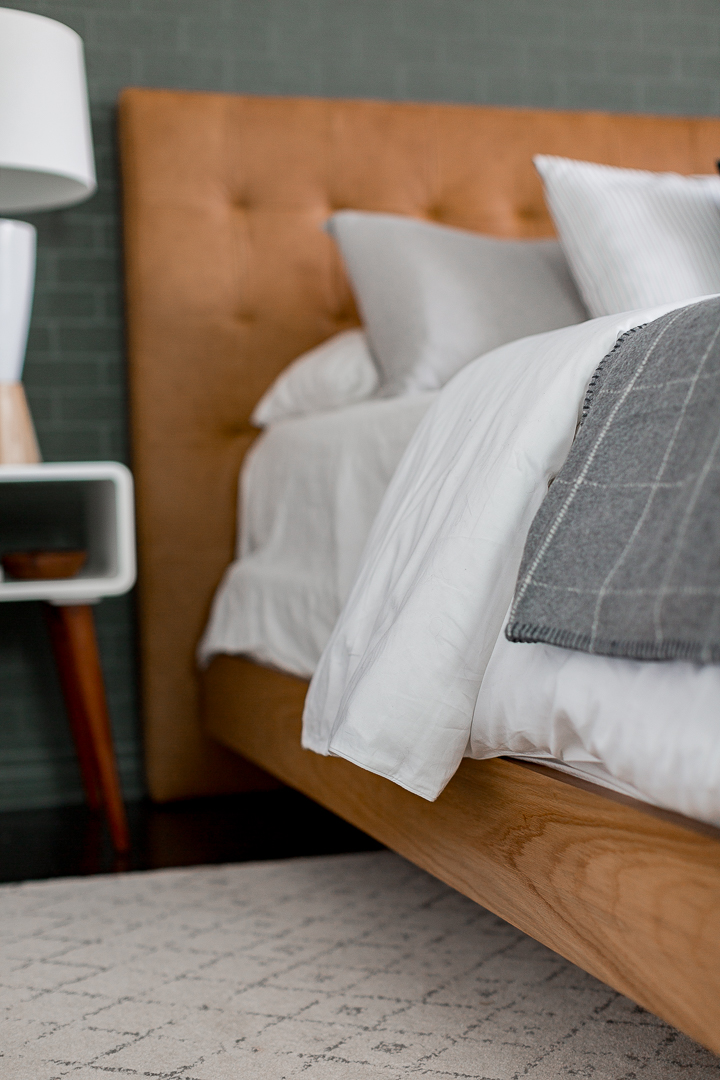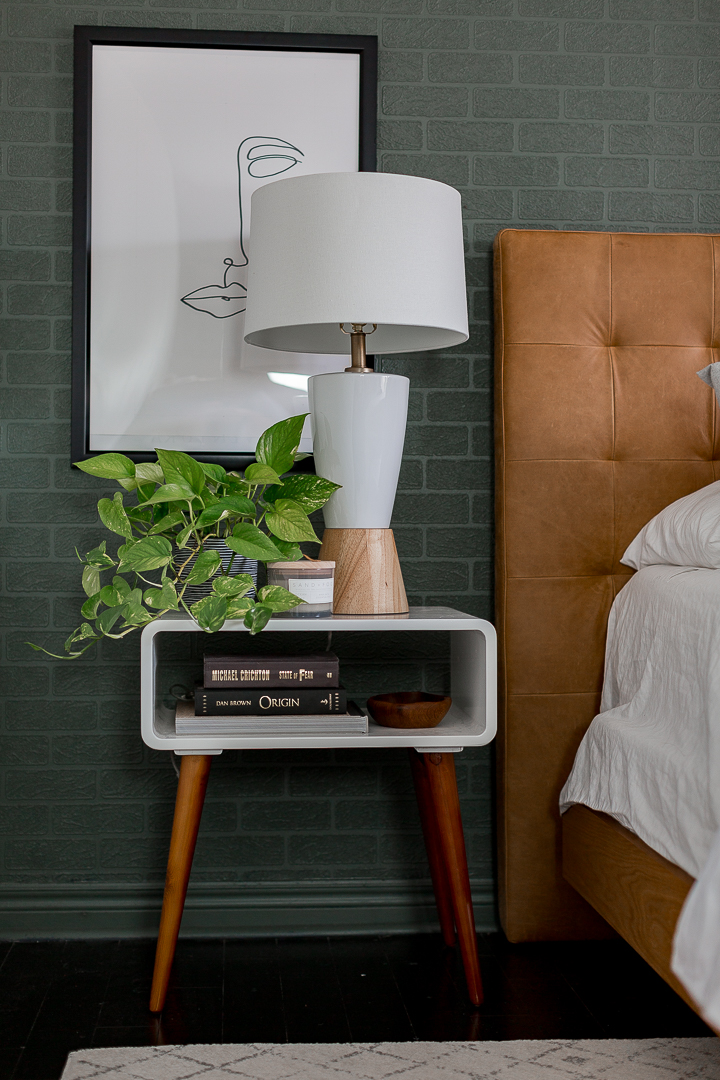 Using a sharpie, I quickly drew those modern faces on Bristol Board and put them in some inexpensive frames. I think they look super cool, no?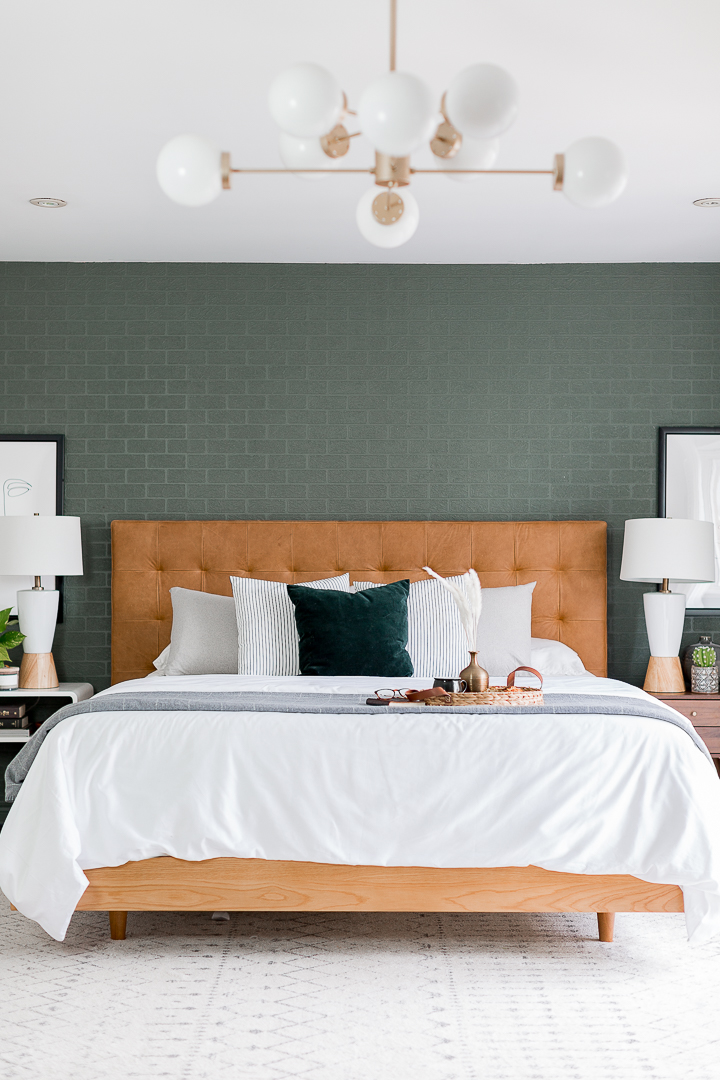 I'm also loving the sheets from  my friend Nicole and her new company White Terry.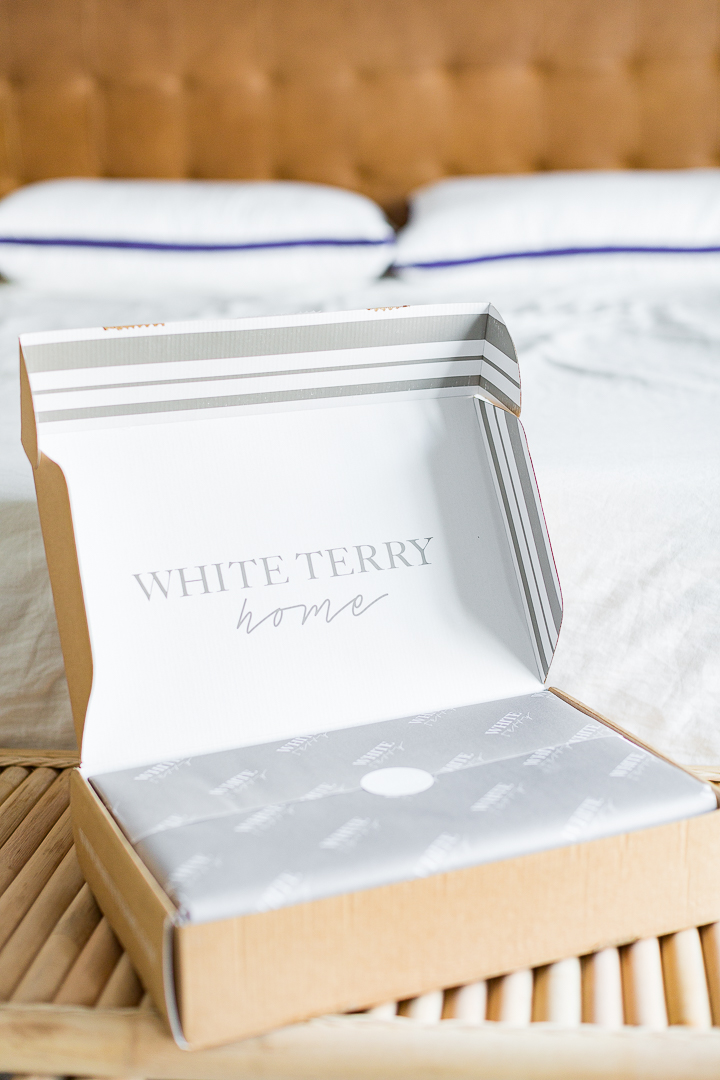 I spoken about these sheets before HERE. I'm still obsessing over them and now she has duvet covers and they are just as gorgeous. I'm not just saying this because the owner is my friend, but I can't sleep without my cotton sheets.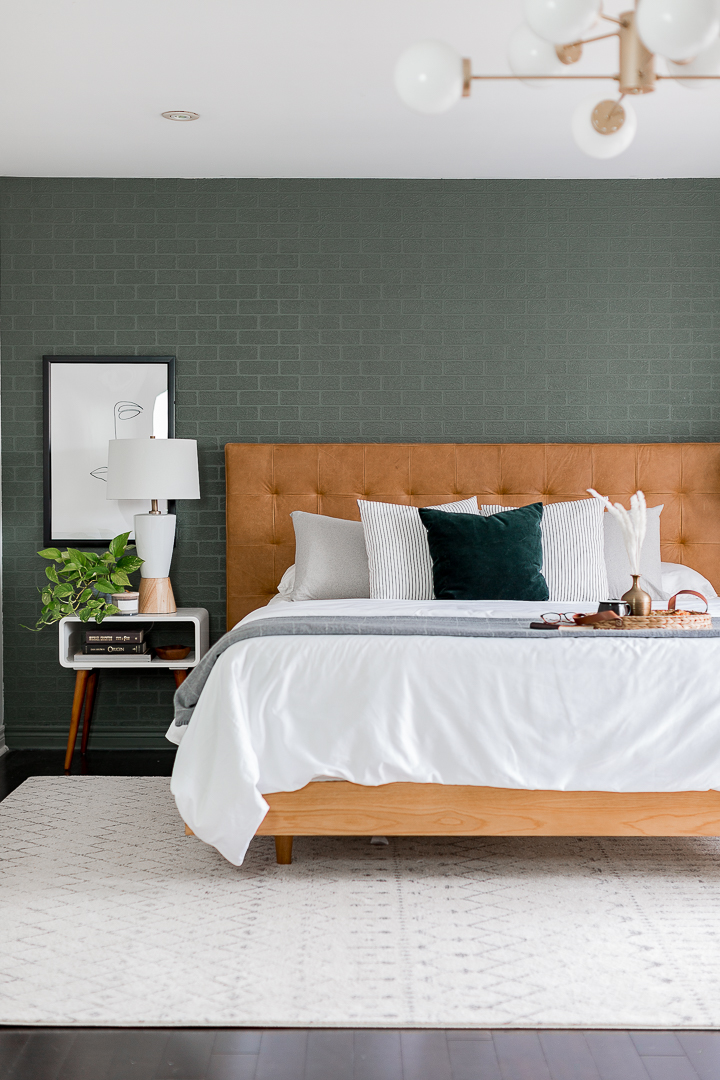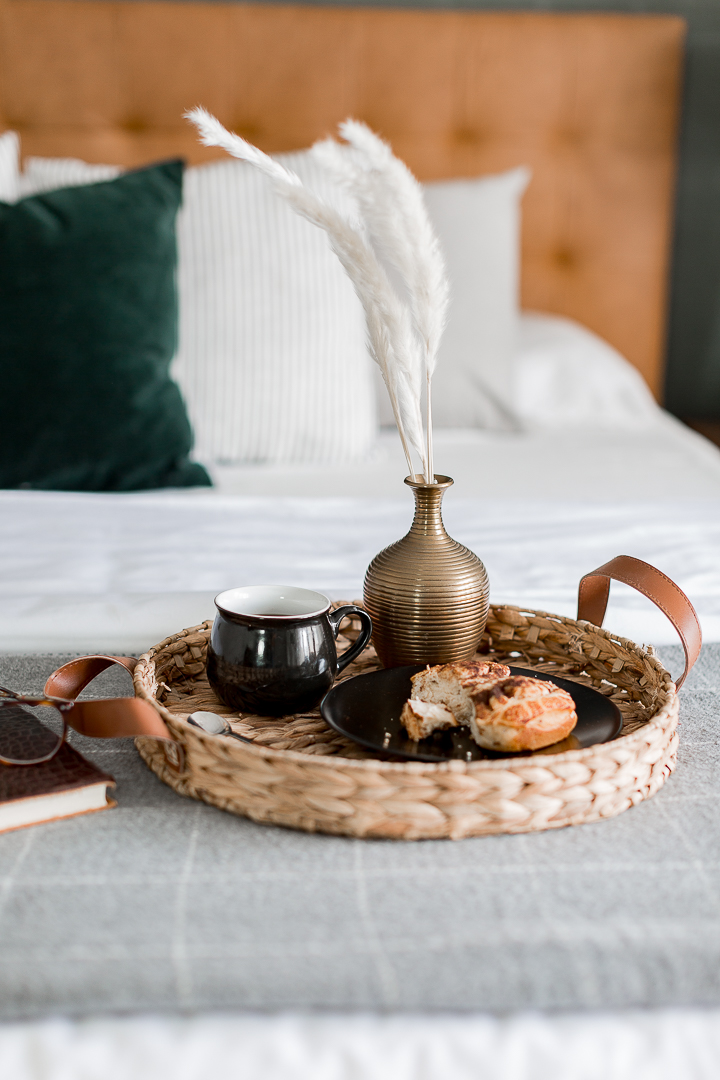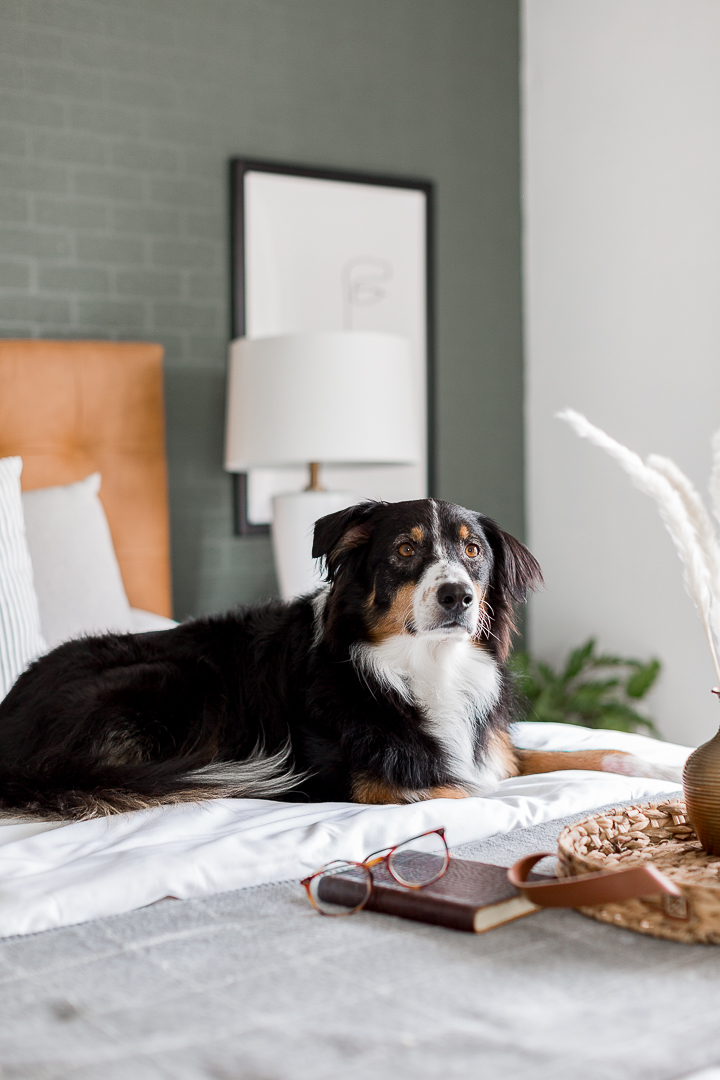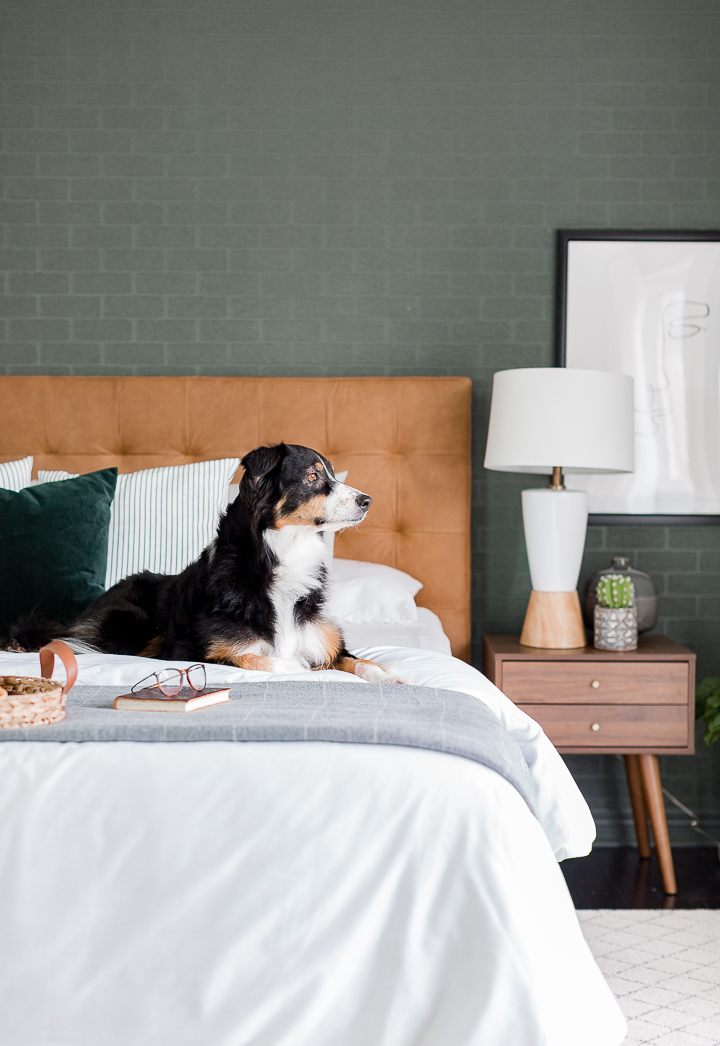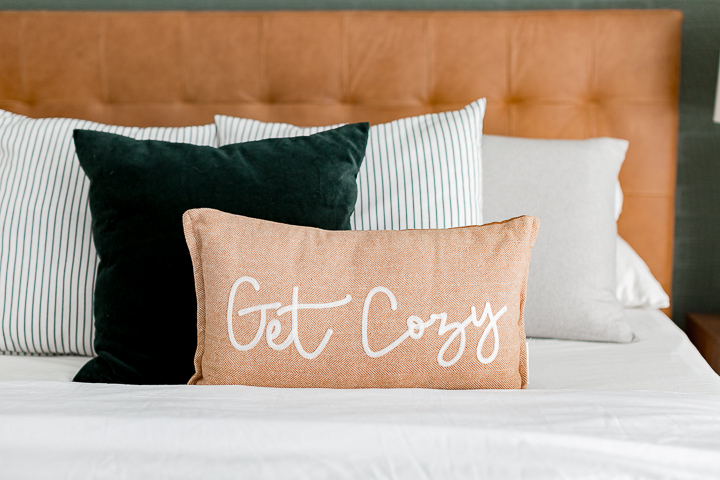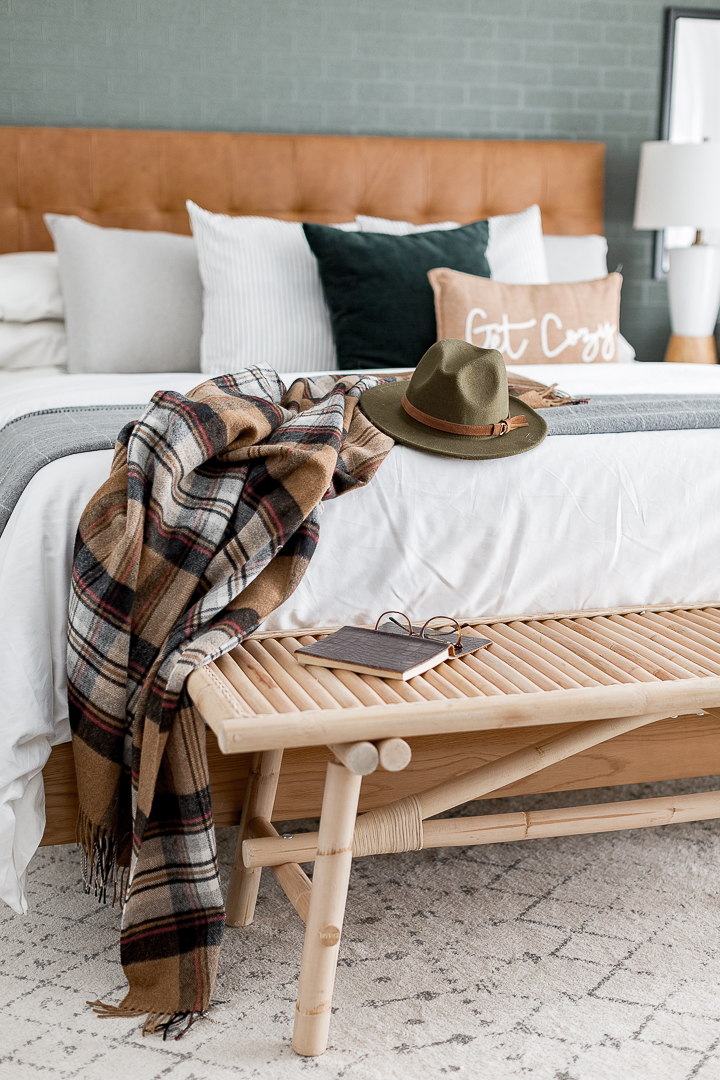 We picked up this bench over the summer from IKEA. What do you think? Does it go with the room?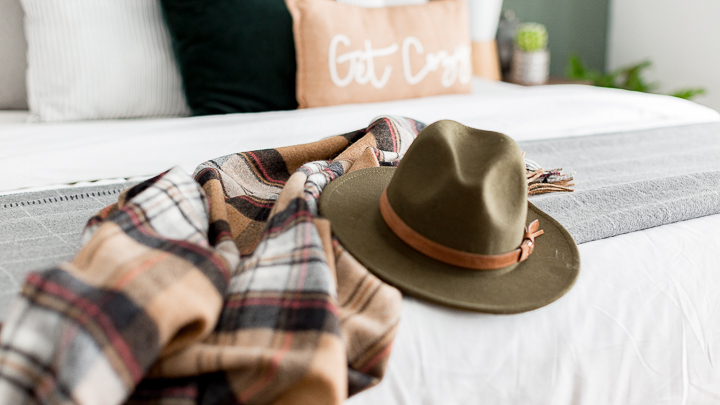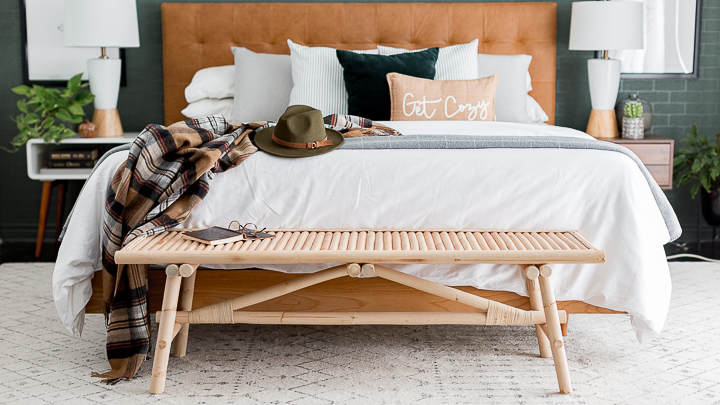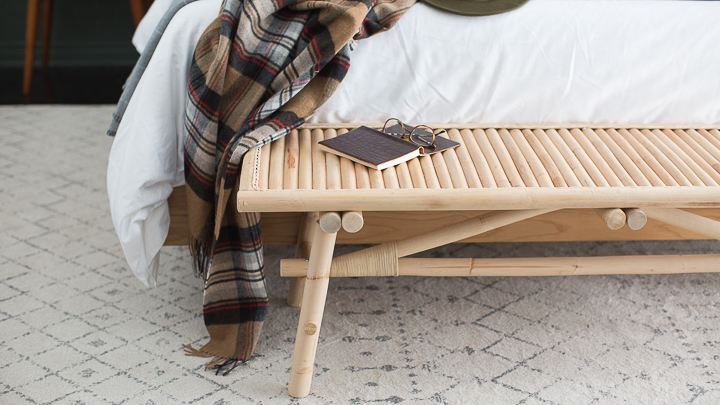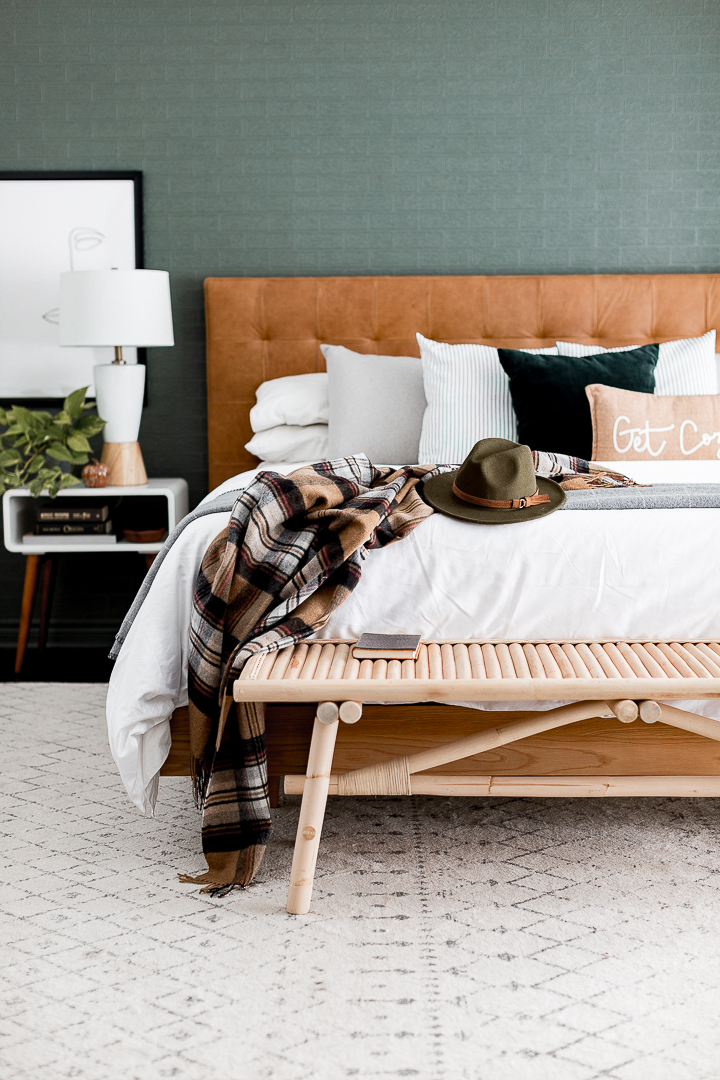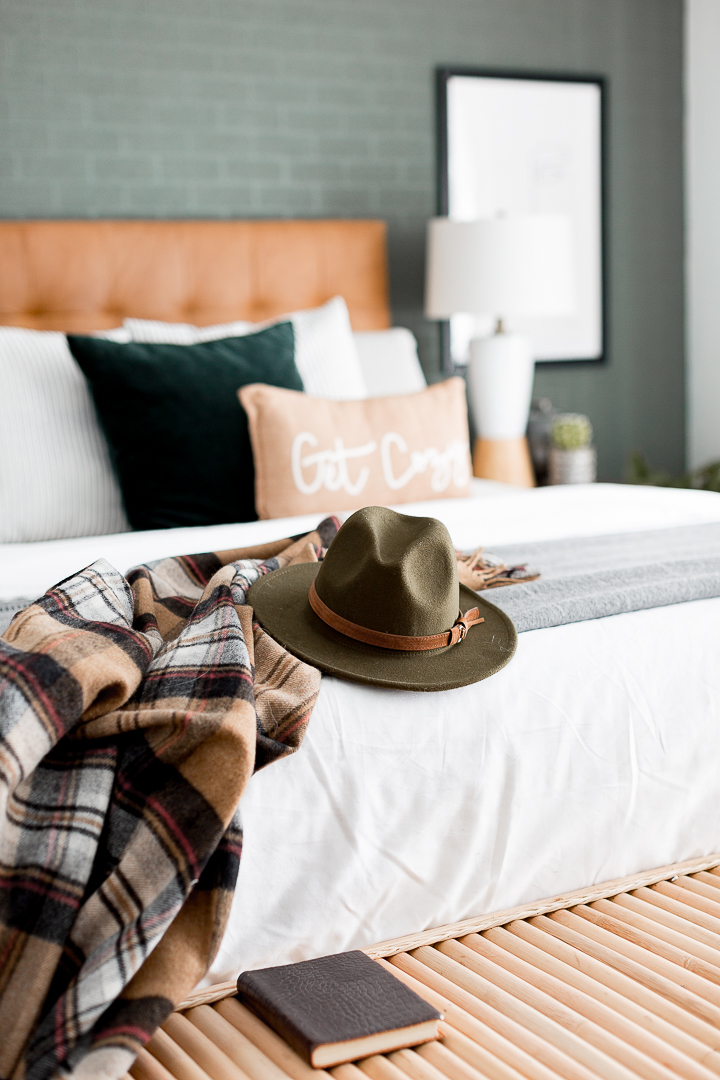 Well, that's it for now. Please let me know what you think of the little refresh. I'm strongly considering painting the wall back to dark blue or maybe even black (and not just because hubby suggested it). What do you think?
Thank you so much for stopping by today.
much love,
Lucy