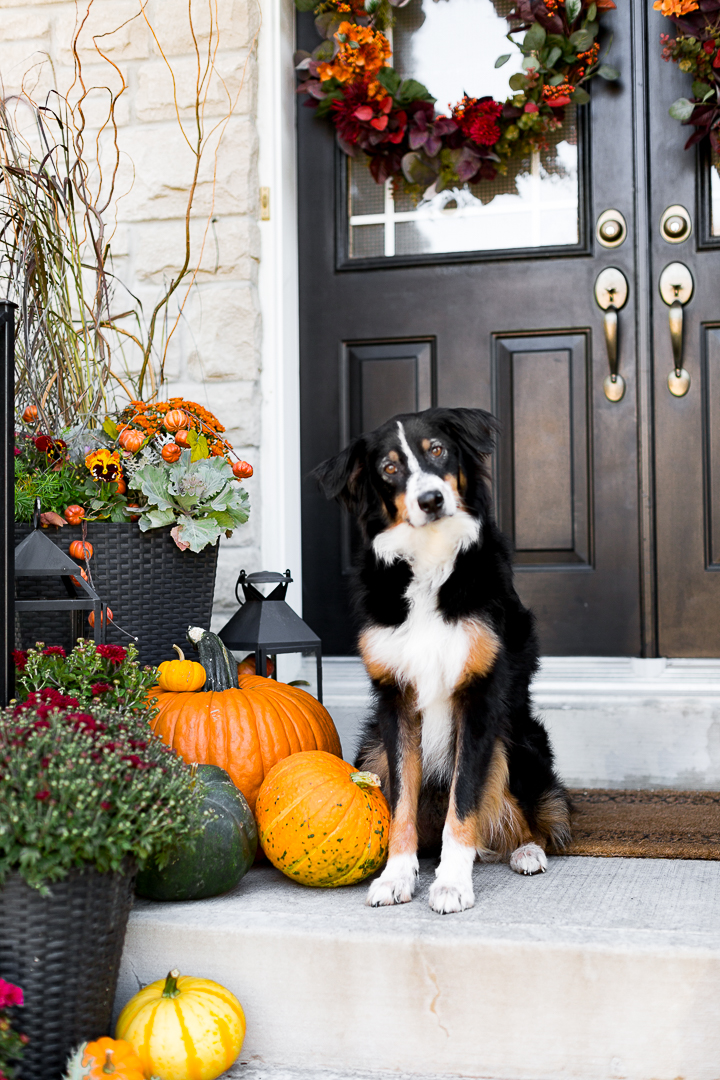 Hello again friends. Welcome back. I hope your week is off to a great start. Today I will be sharing our fall front porch 2019. Setting up the front porch is one of my favourite things to decorate in our home. And of course taking pictures of our Brody is always a highlight.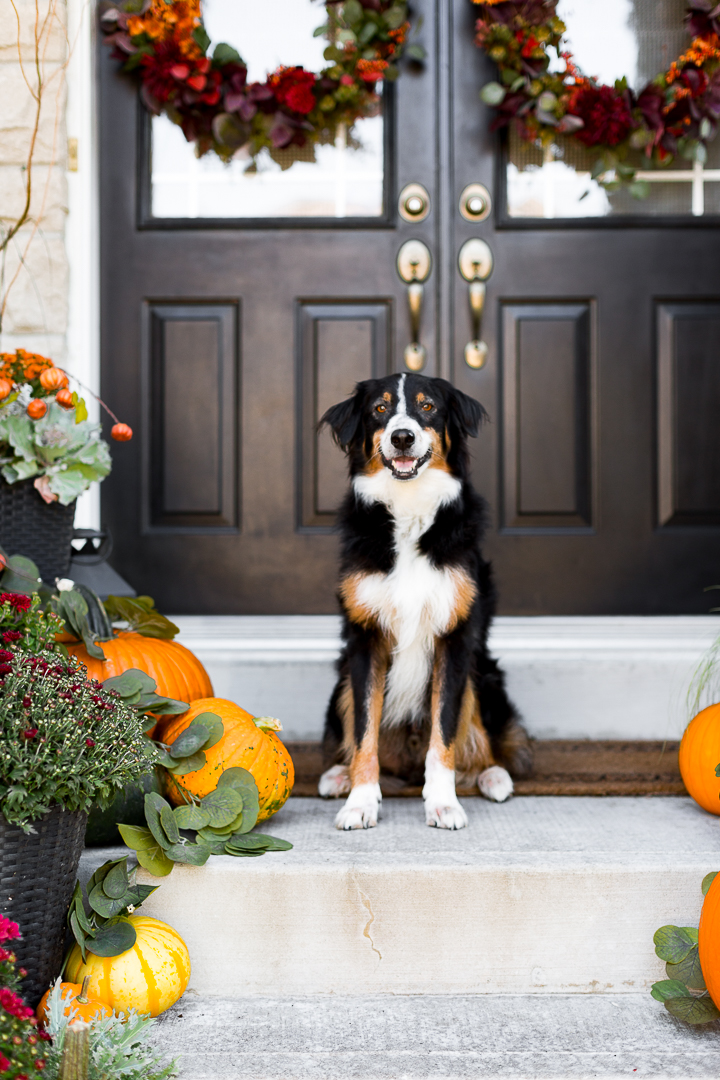 Such a sweet smiley guy…:)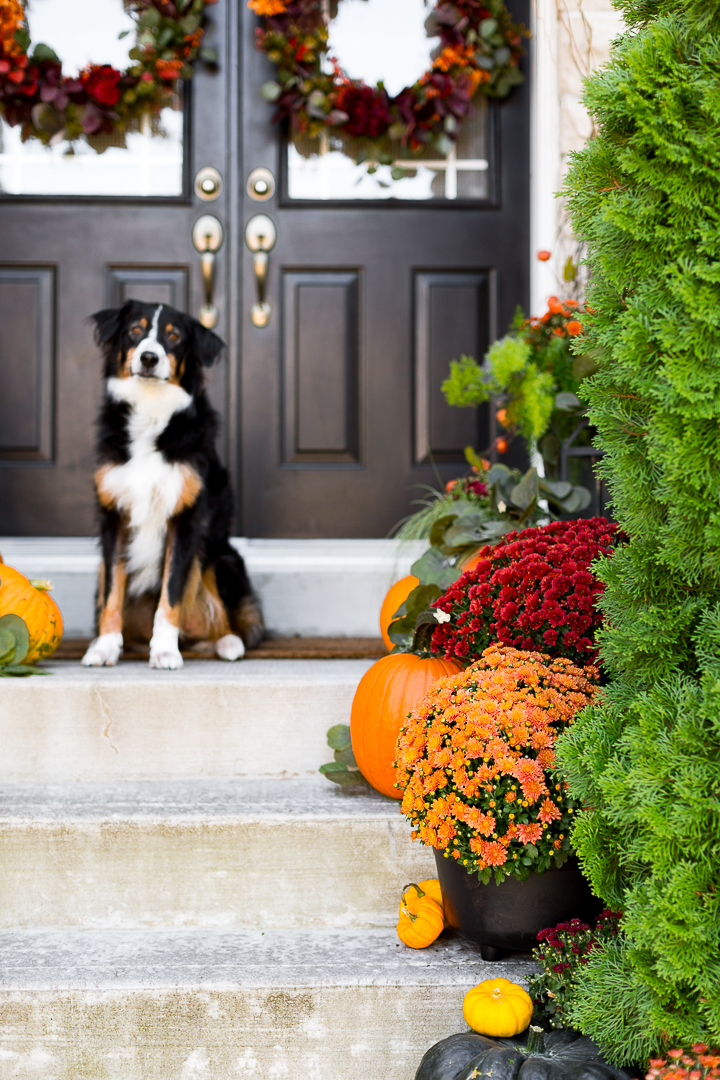 Before I proceed I wanted to apologize for the state of the steps. Each year before I set up the front porch I ask hubby to power wash the steps but I forgot to ask him this year and
as you will see, they definitely needed a little power washing. I think it still looks pretty and just like last year, I decided to stick with traditional fall colors.
I just love how happy they make me feel whenever I come home and these beautiful colors greet me at the door. 🙂 
This year I didn't keep any of my summer plants on the planters so they're not as full as usual. Because I usually have nice trailing plants, I decided to use this beautiful
garland I got from Michaels and I think it looks so pretty draped across the pumpkins.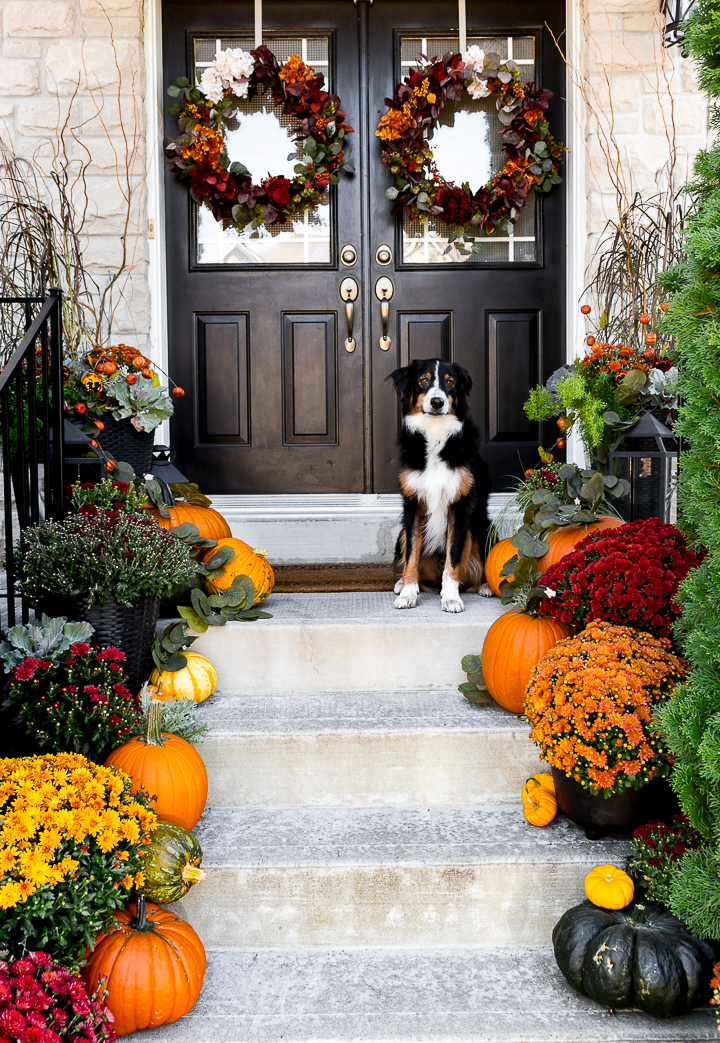 Tomorrow I will share the tutorial of those wreaths. I chose the colors of the mums to coordinate with them.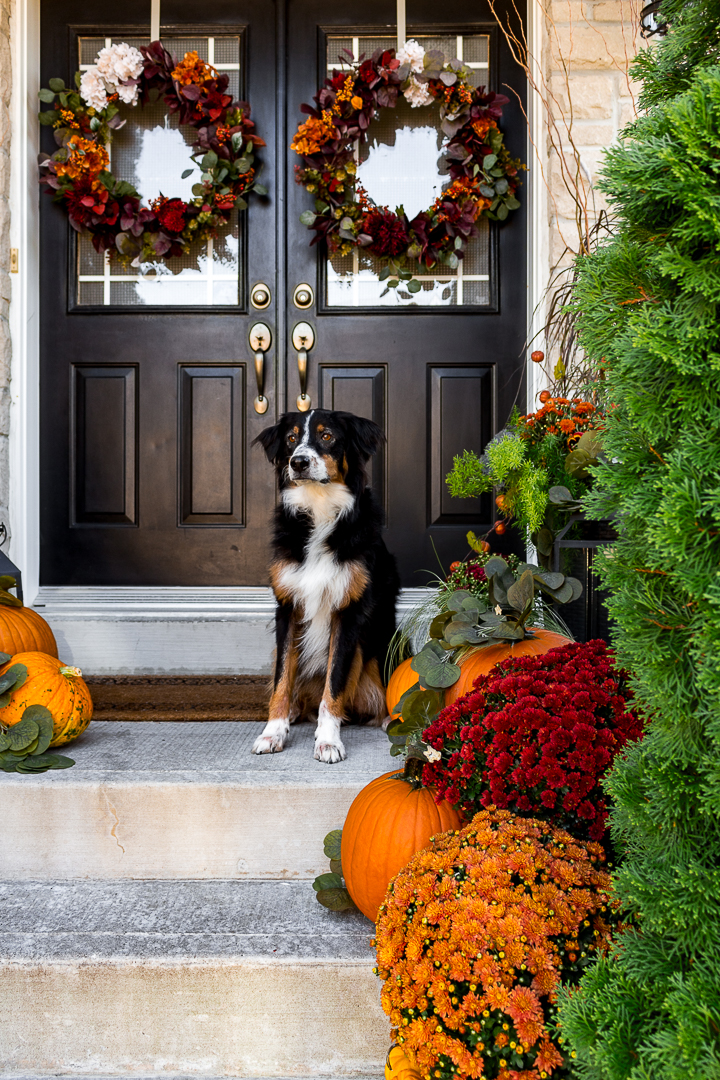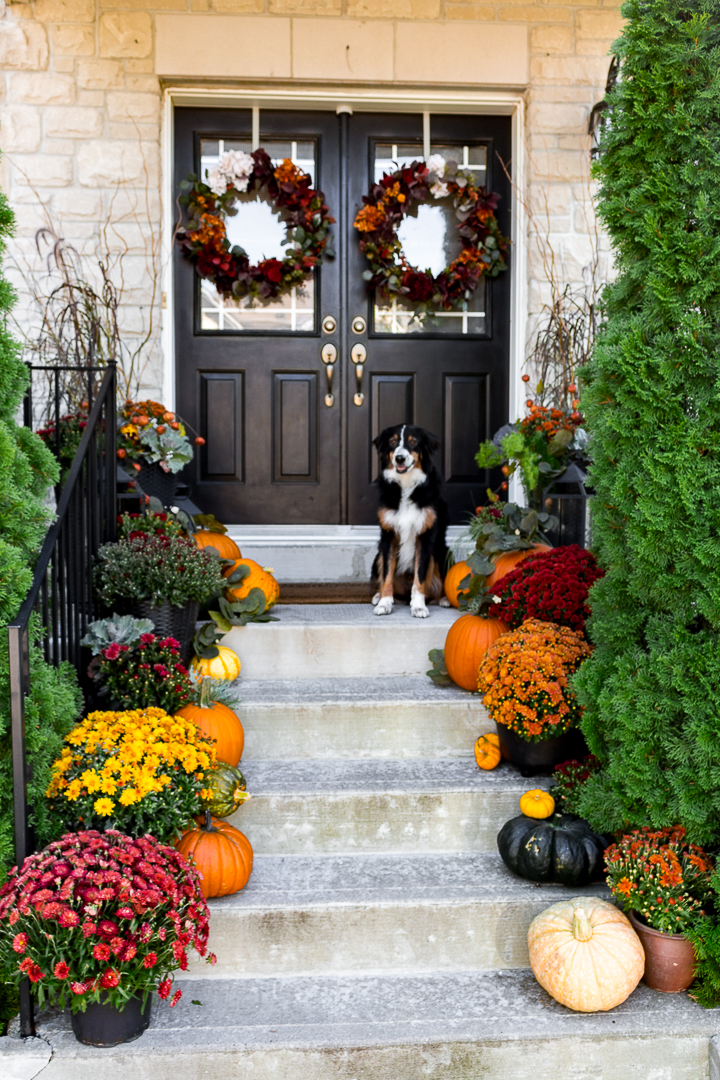 I have to apologize that some of these photos are blurry. At the time I took the photos, the sun was shining in my eyes and didn't realize how fuzzy the photos were until after the fact.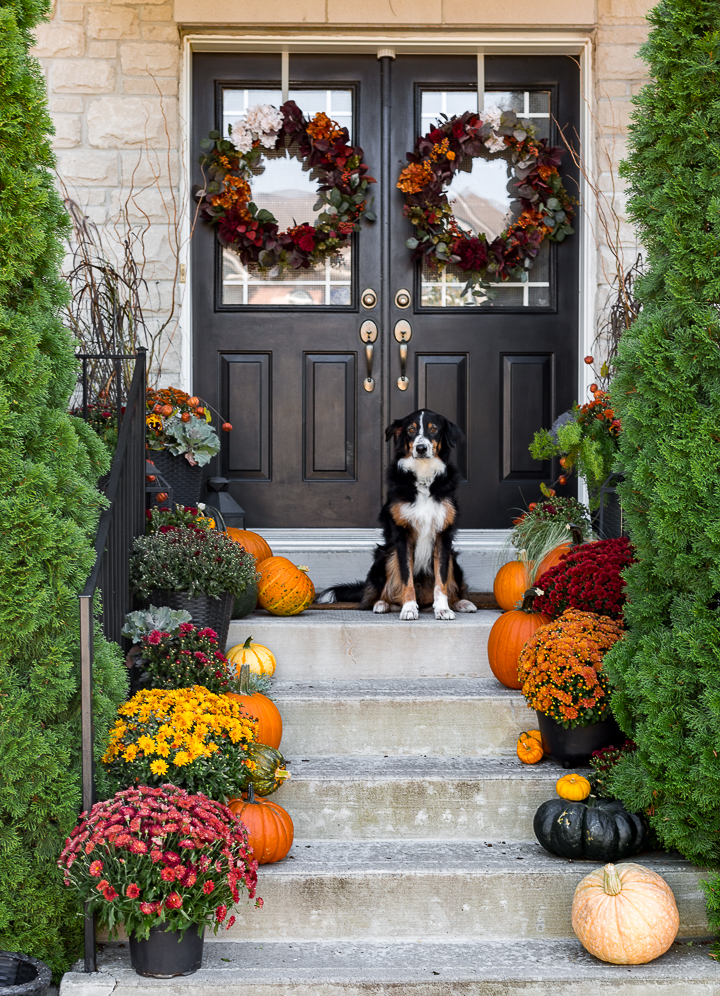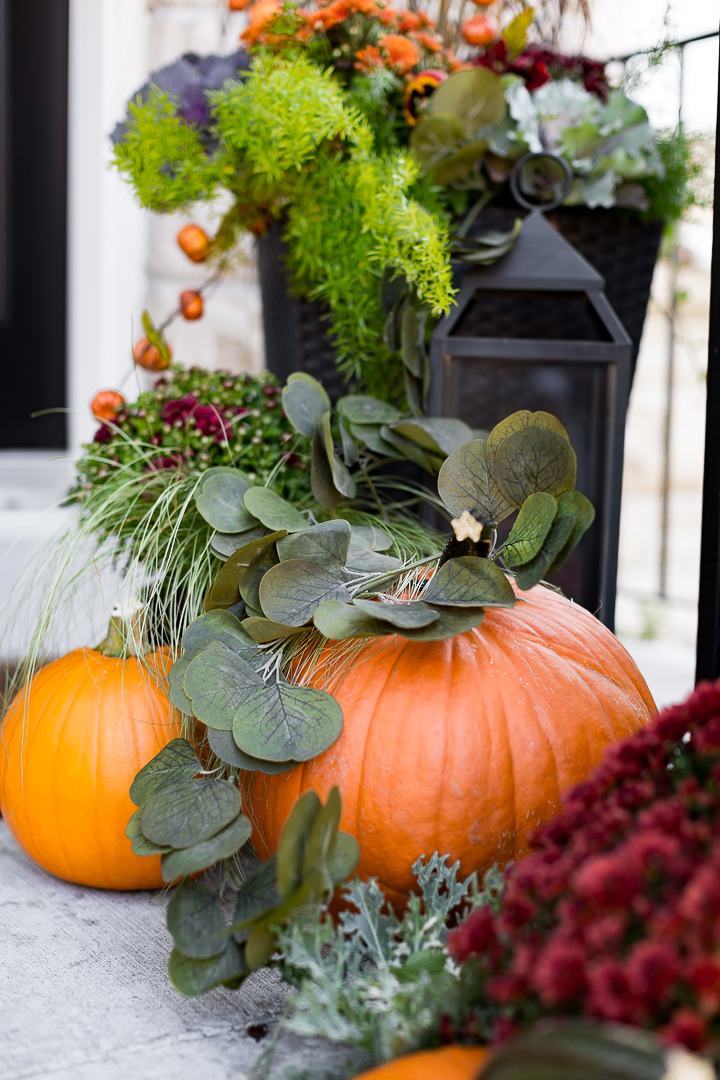 Isn't the garland such a cute touch?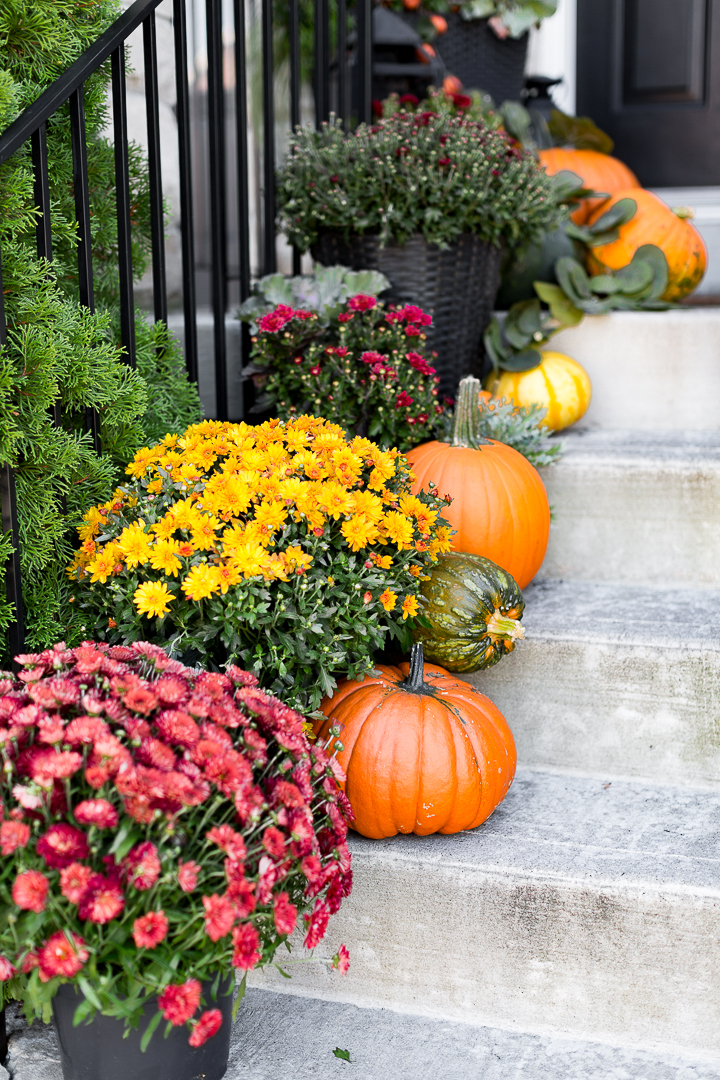 The mums on the last step are a little sad looking because when we were throwing out our old mattress, I dropped it right on top of it…:( poor thing.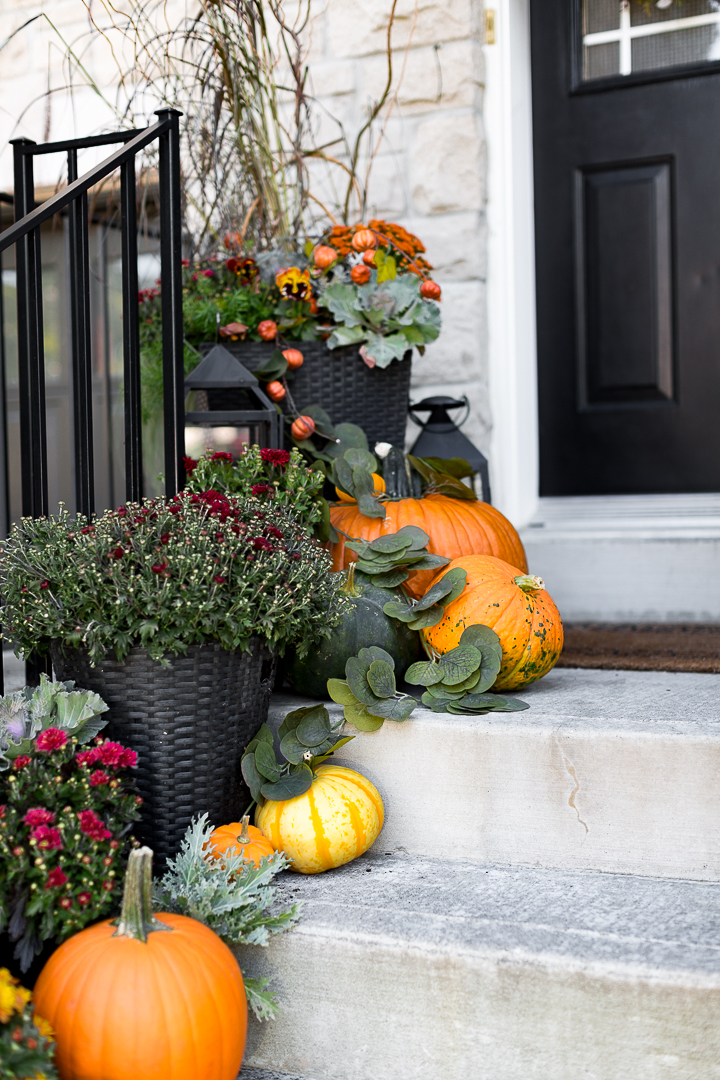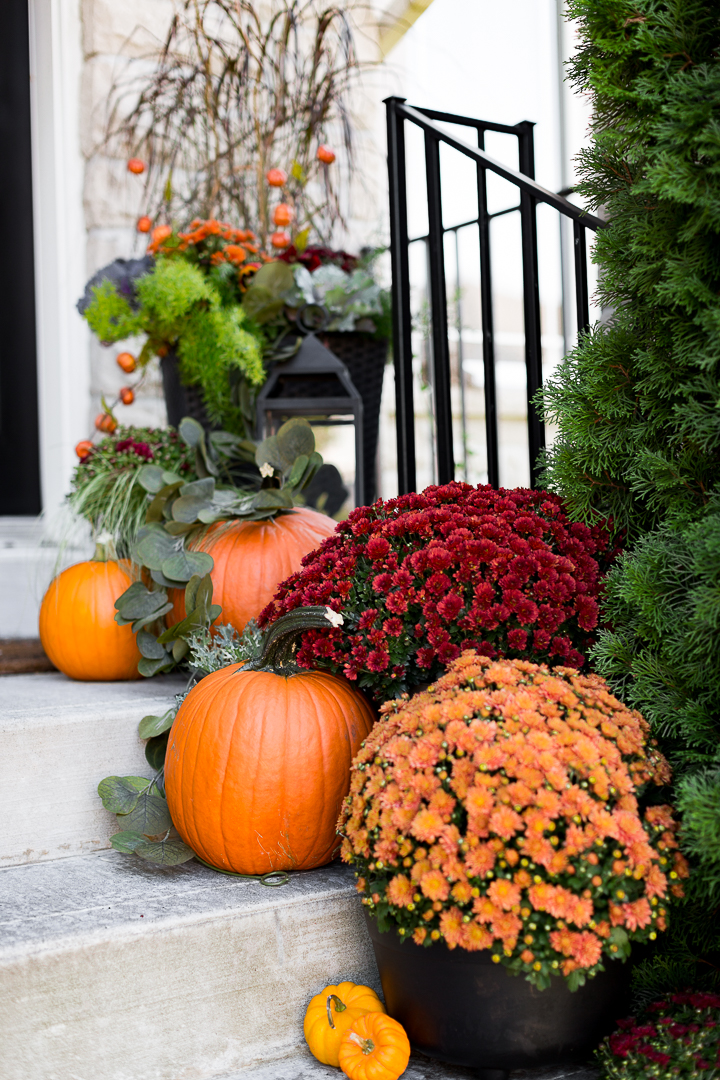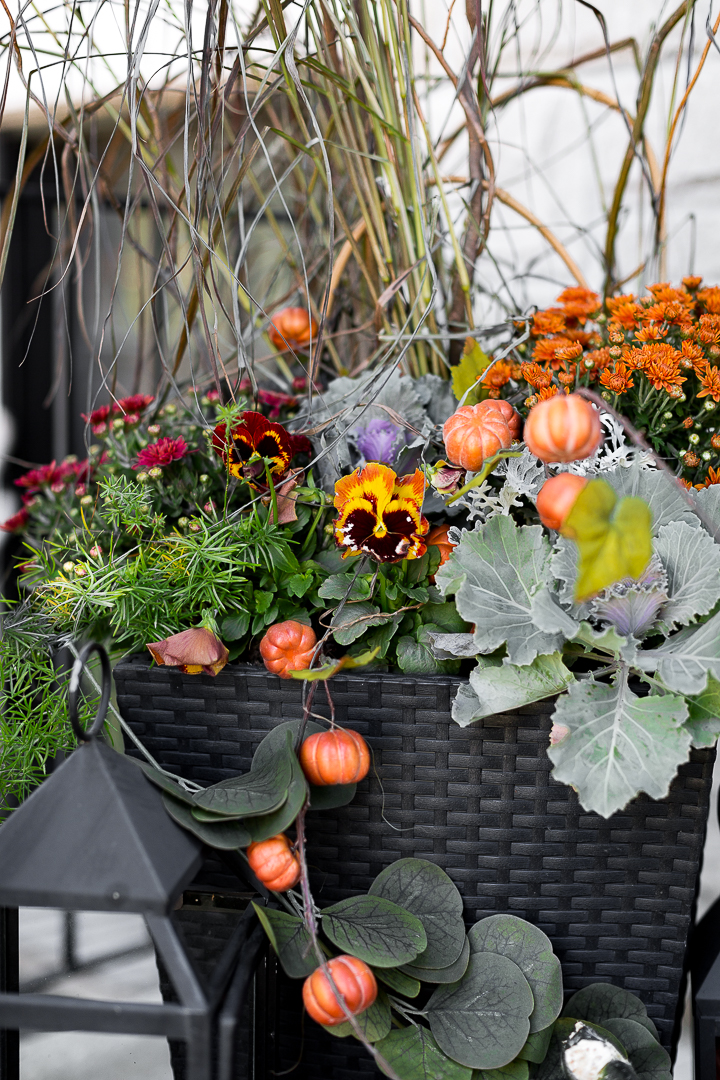 I added some of these beautiful pansies which will be perfect for colder fall days.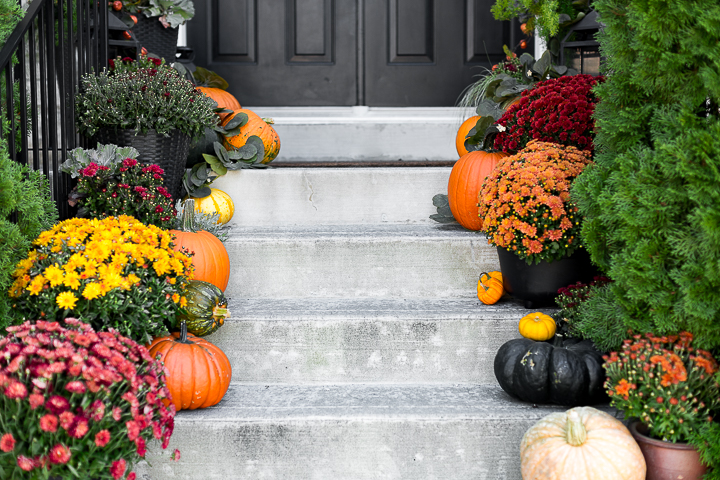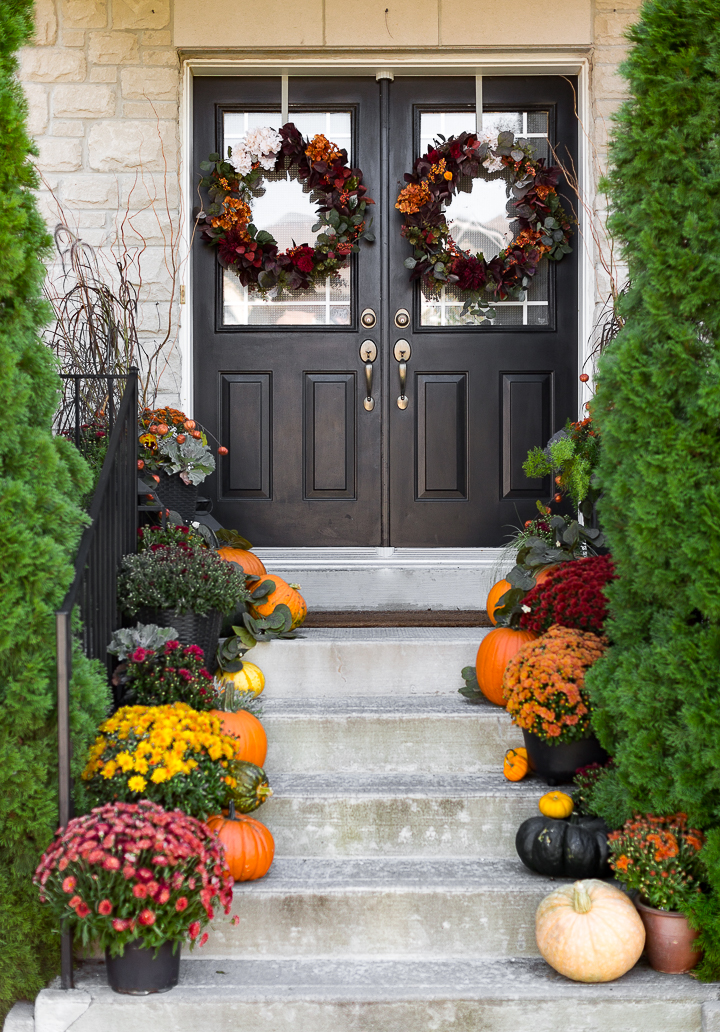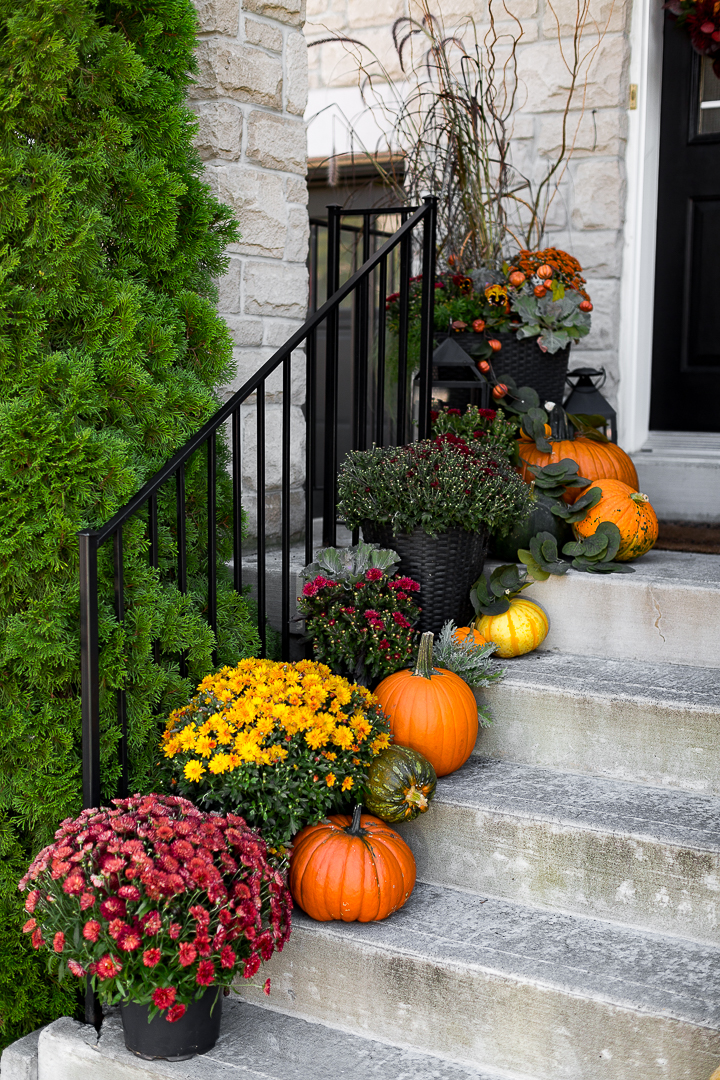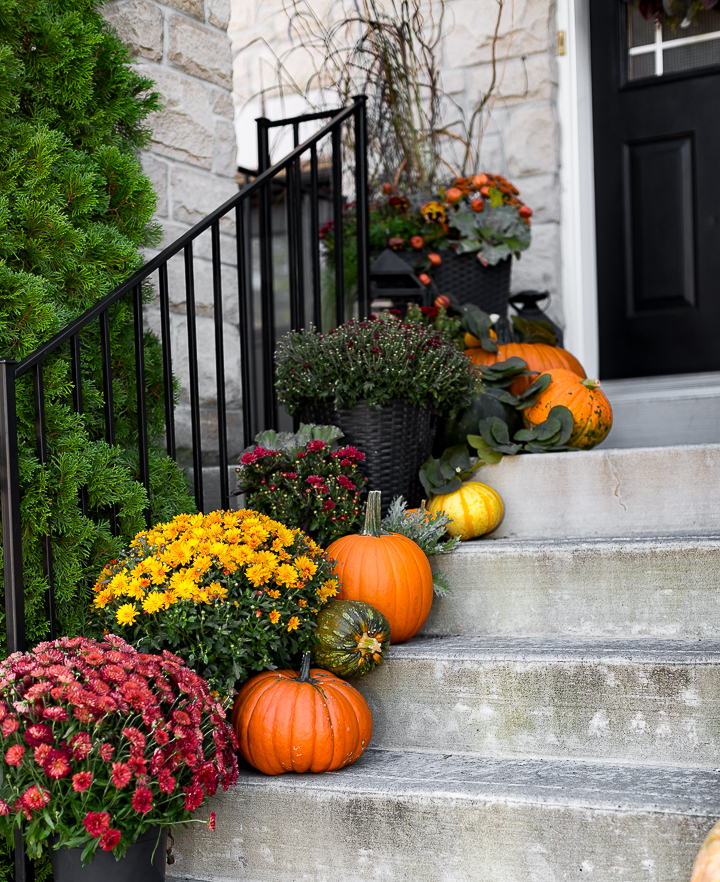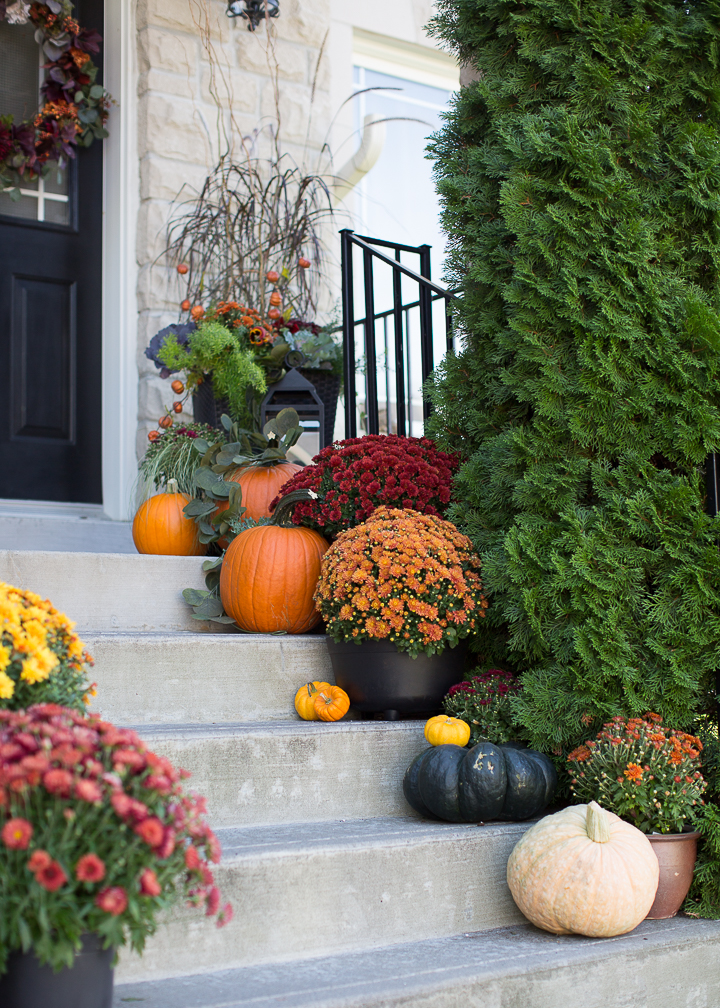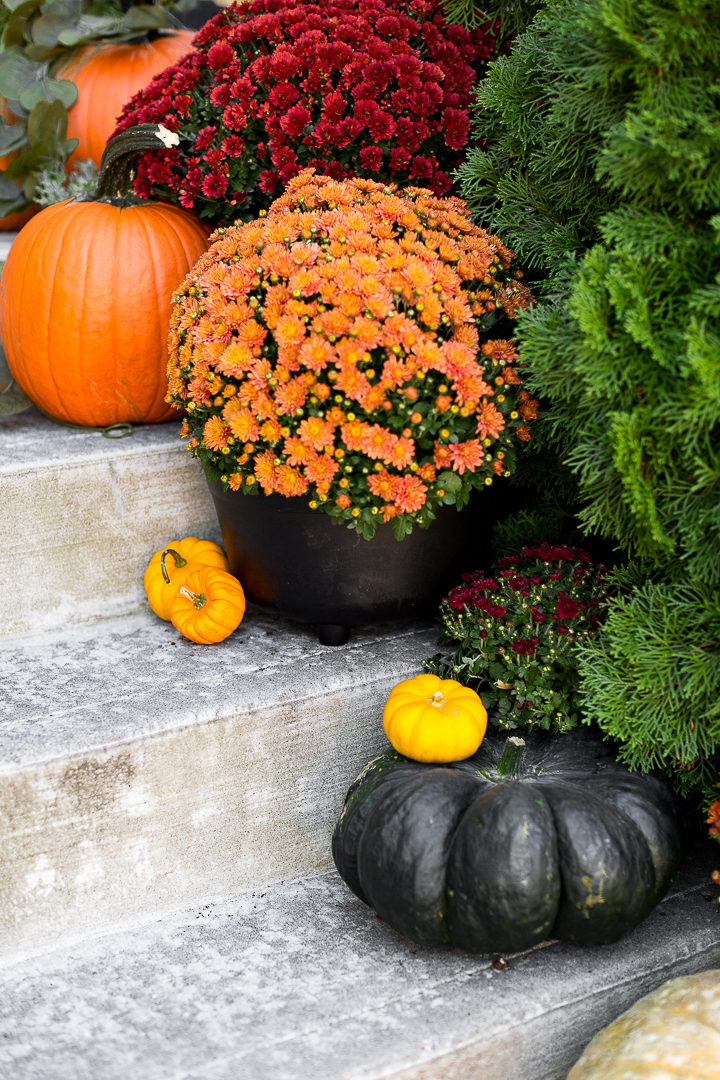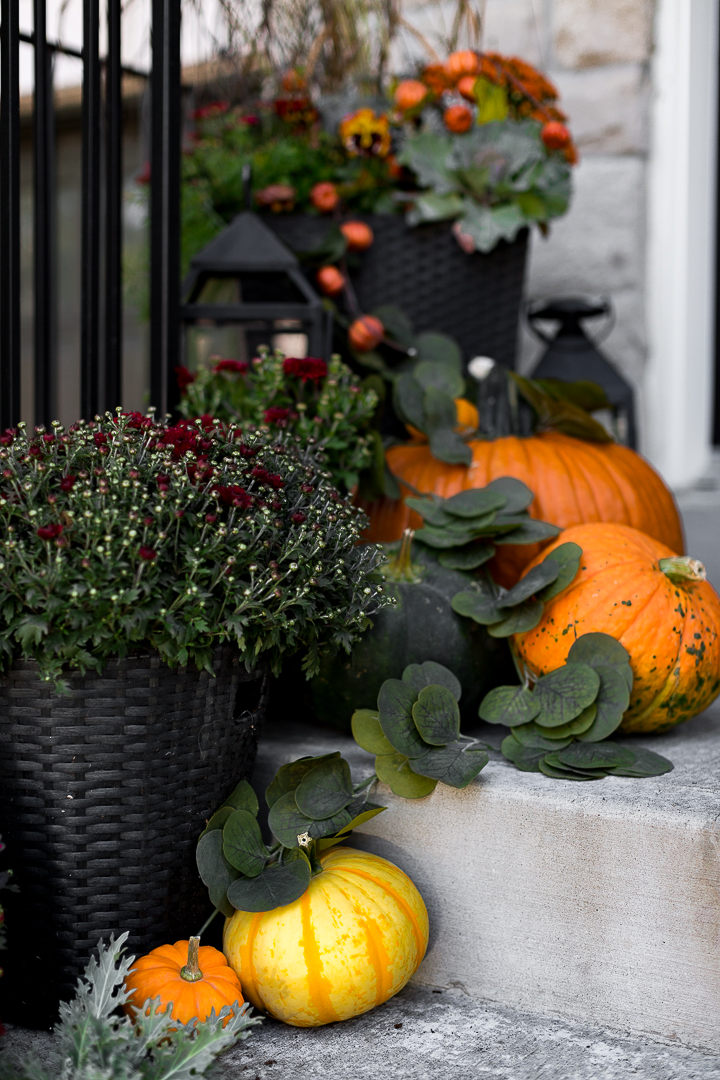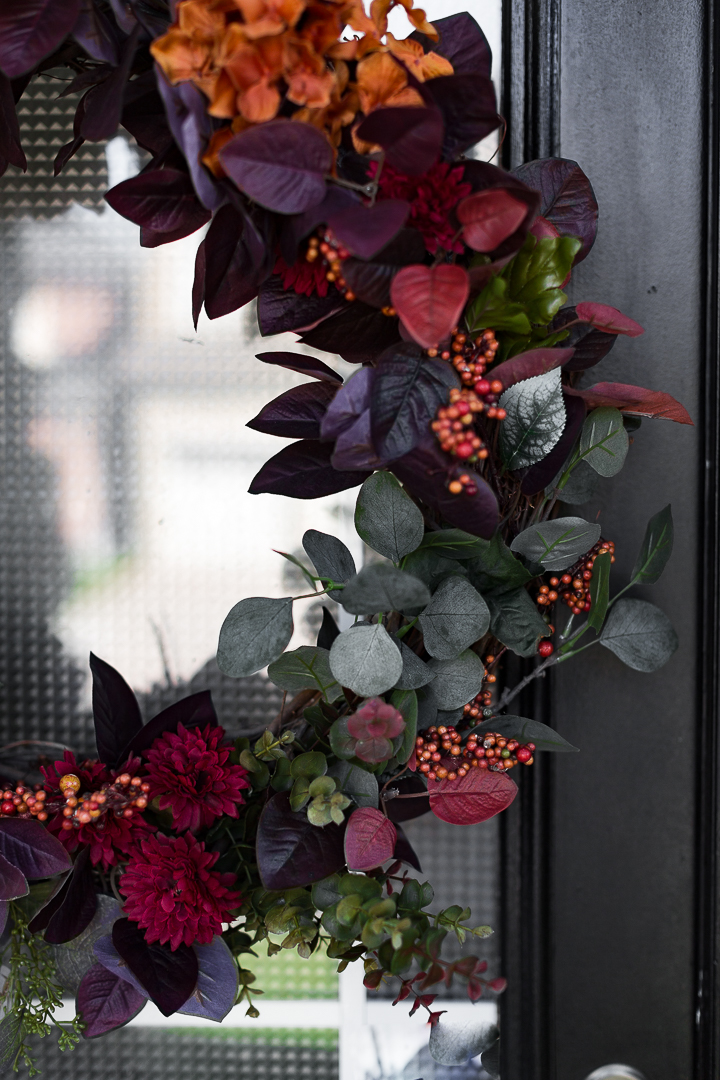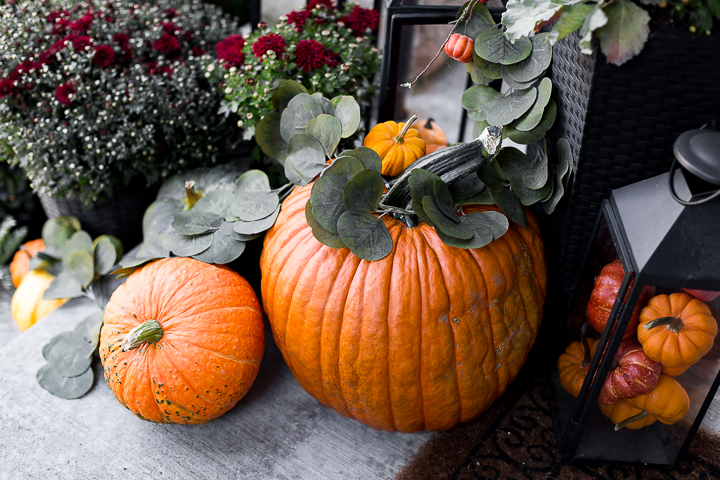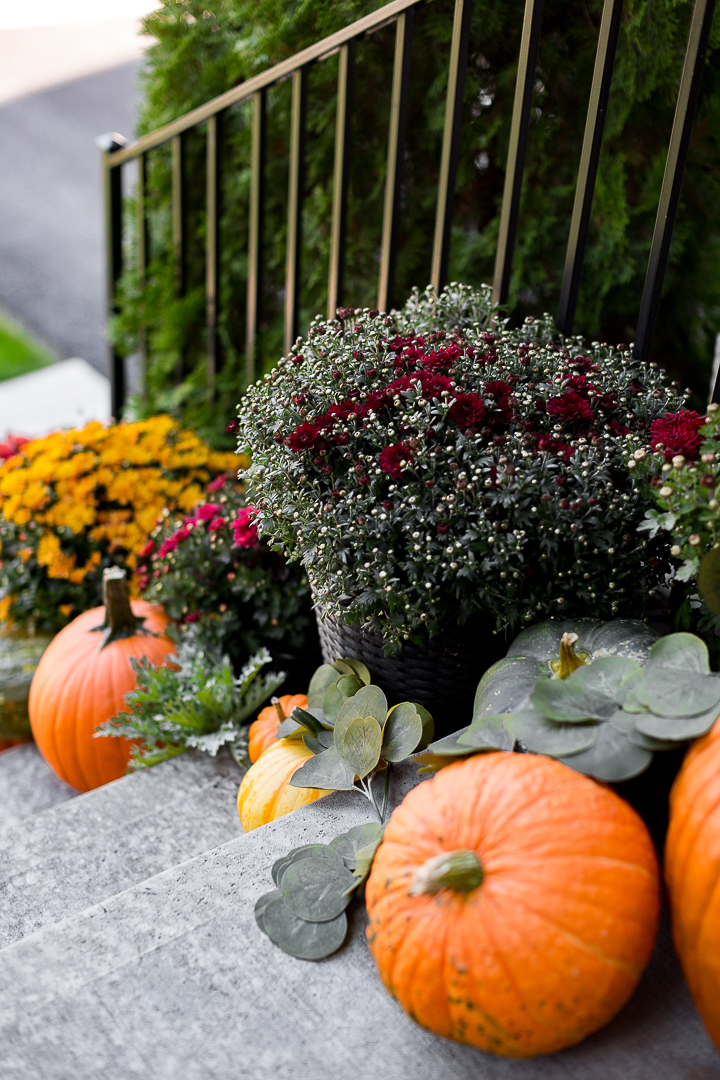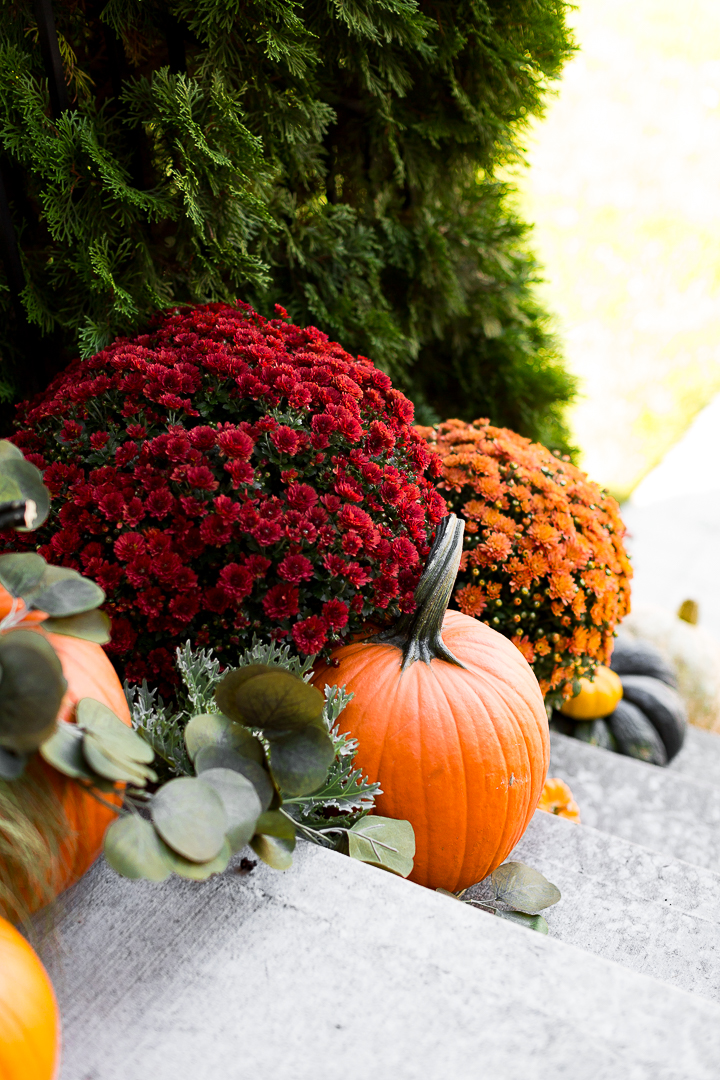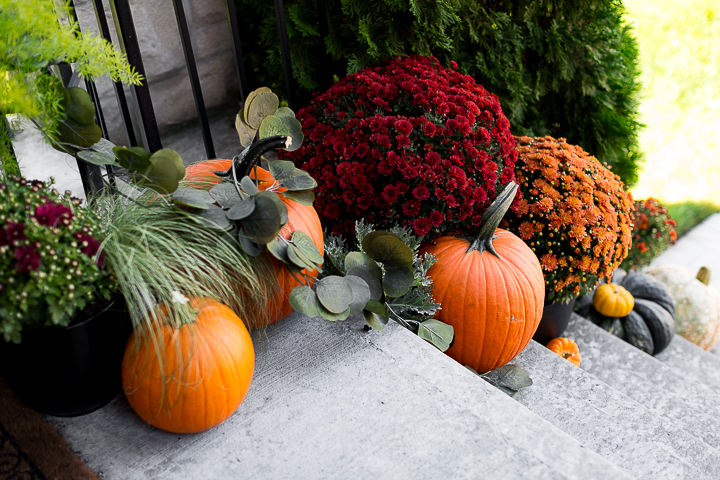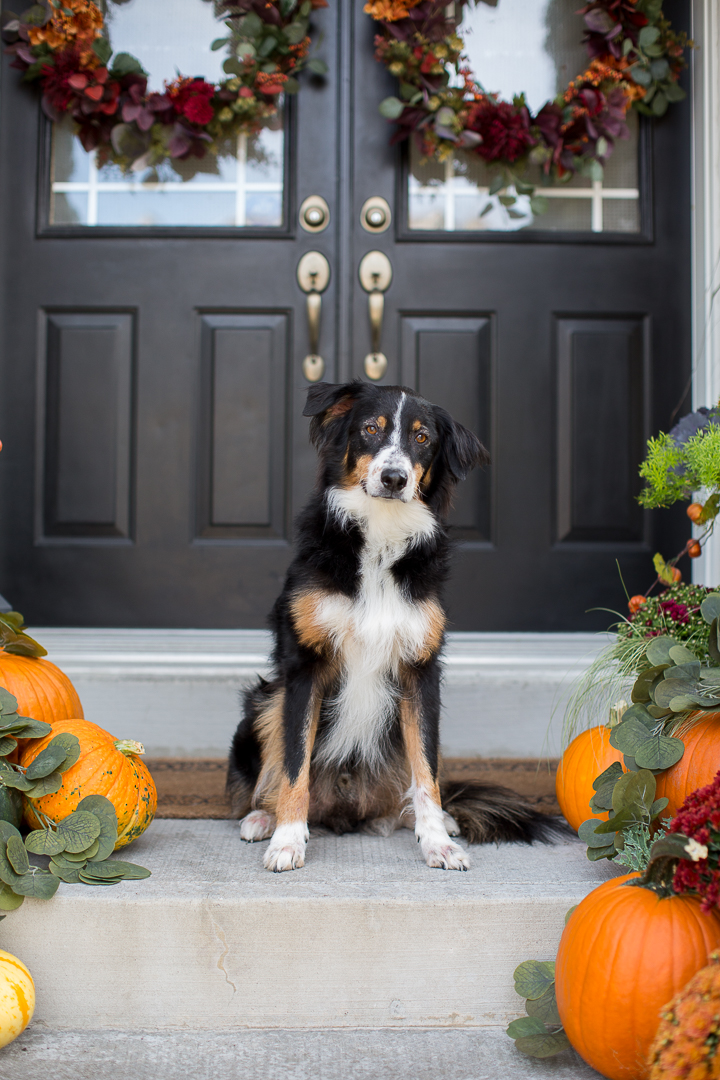 YOU CAN SEE PREVIOUS YEARS' PORCHES HERE.
Well that's it for our front porch this year. Not too different from last year's but we don't always have to reinvent the wheel…:)
Thank you so much for stopping by, make sure you check out the gorgeous porches and outdoor spaces below. Thanks to my friend Kristen for putting this hop together.
Much love,
Lucy
Ella Claire & Co. | Rooms for Rent | The Lilypad Cottage | Maison de Pax
Maison de Cinq | Boxwood Avenue | City Farmhouse | Craftberry Bush
Zevy Joy | French Country Cottage | Jennifer Rizzo | Home Stories A to Z