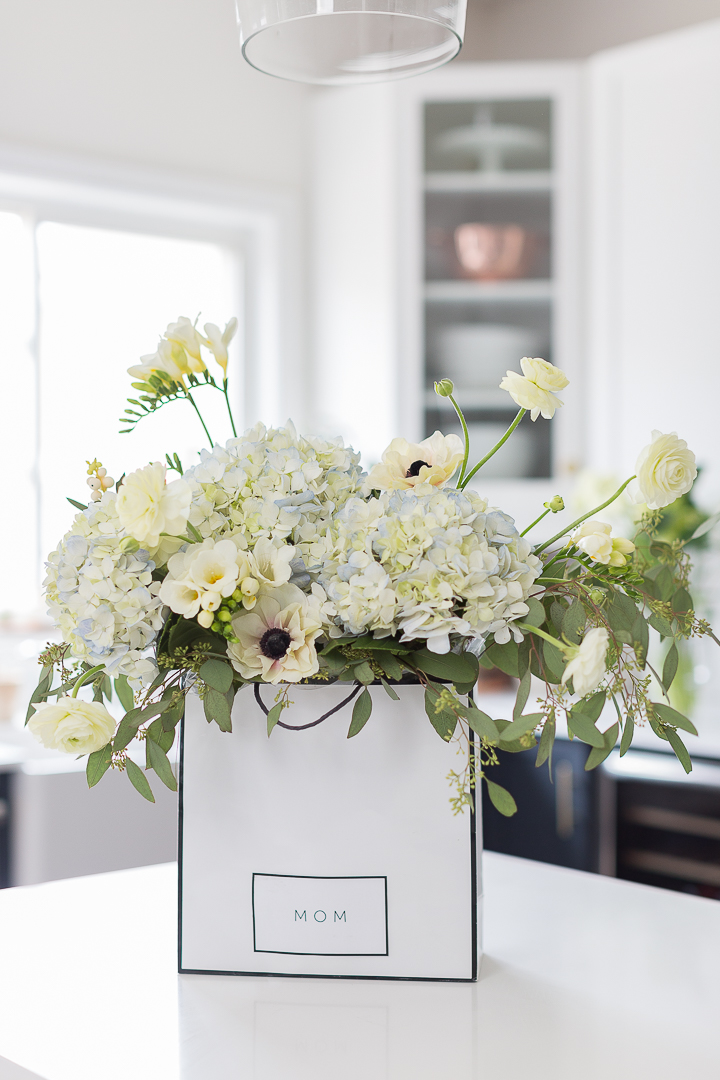 Hello friends. How has your week been? I hope it's been great.  Today is a special day because I'm doing my very first YouTube collaboration with my friend Julie and Chloe.
Julie has the most beautiful talent of being able to make simple look exquisite and Chloe is literally the photographer I aspire to be.
We're sharing pretty flower arrangements and with Mother's day in a month, I thought I would put together this adorable gift bag flower arrangement.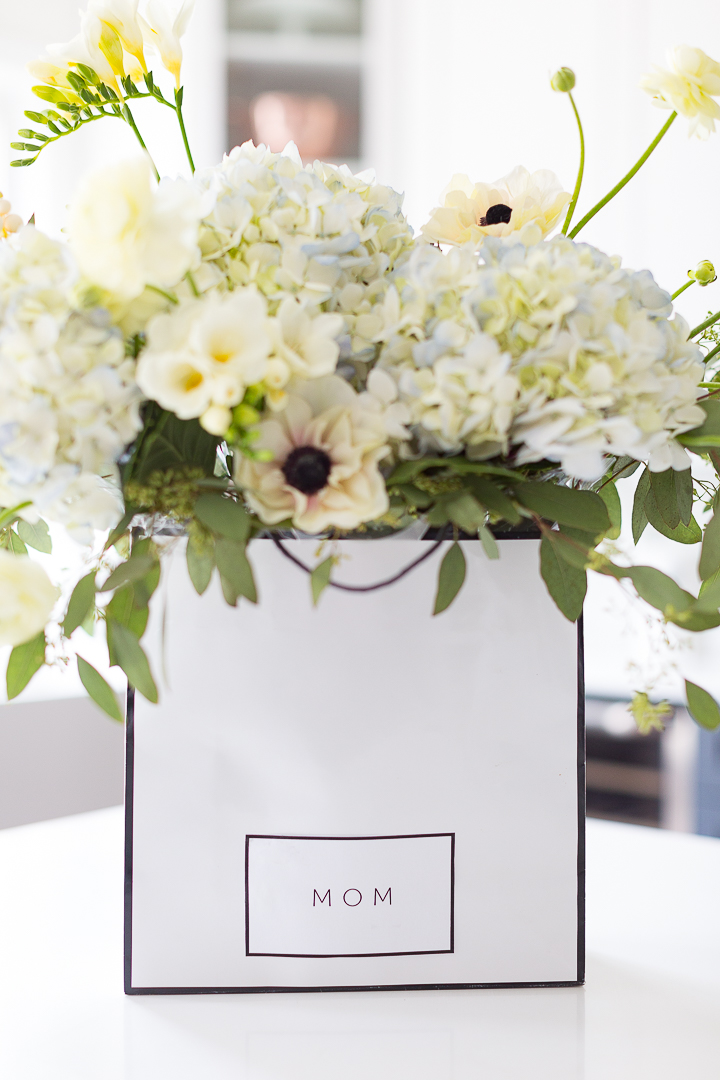 I really love the way it turned out. It's very unusual but that's what I love about it. I also love the simplicity of the bag with the little tag.  You can find three different tags to download and print HERE.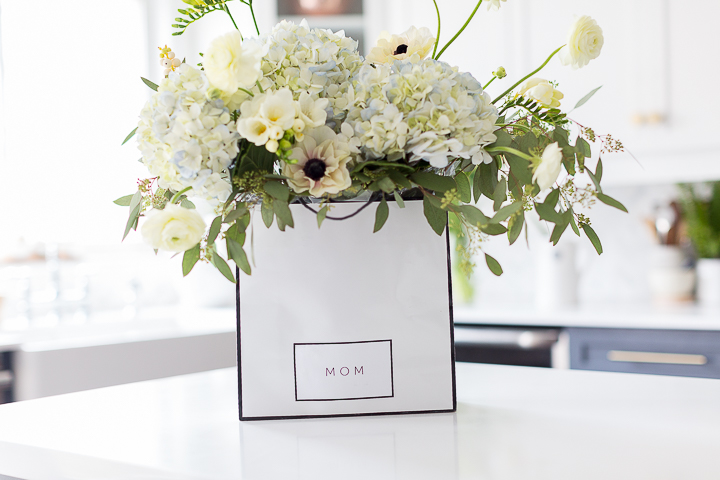 I found this beautiful white bag at Solutions, which is equivalent to the Container Store in the US. Here is the link to a black one and a Kraft one.
Both of these would look very pretty as well. You could also buy a white bag and add some washi tape to the edges for the 'Chanel' look.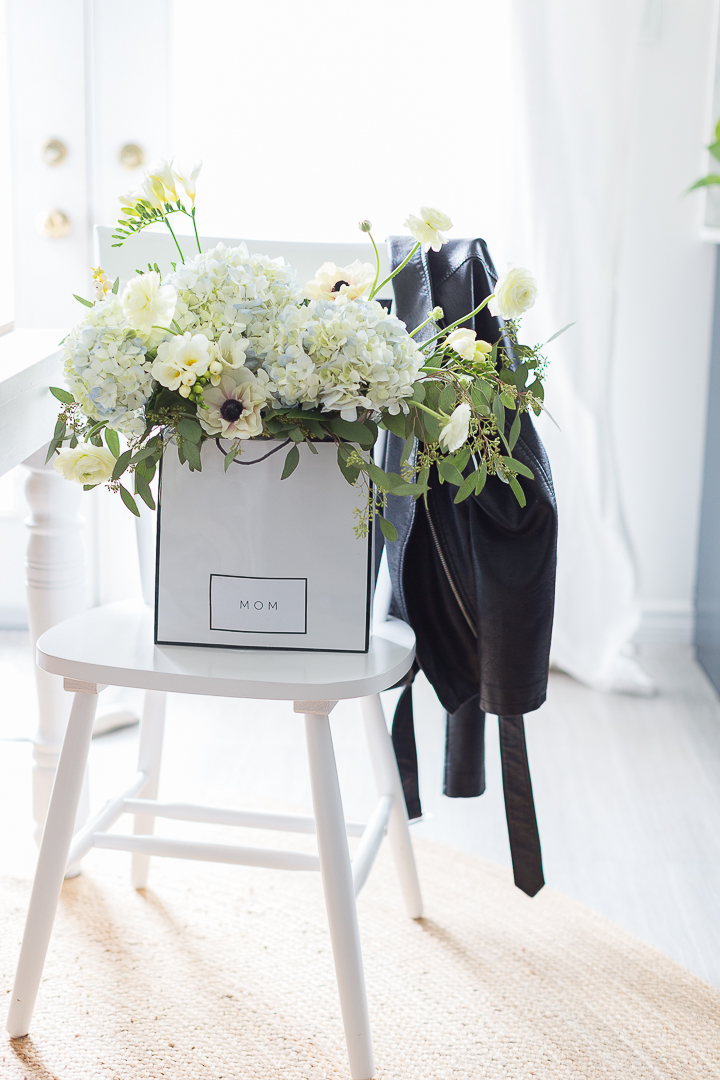 I used a mixture of grocery store flowers and flower store flowers.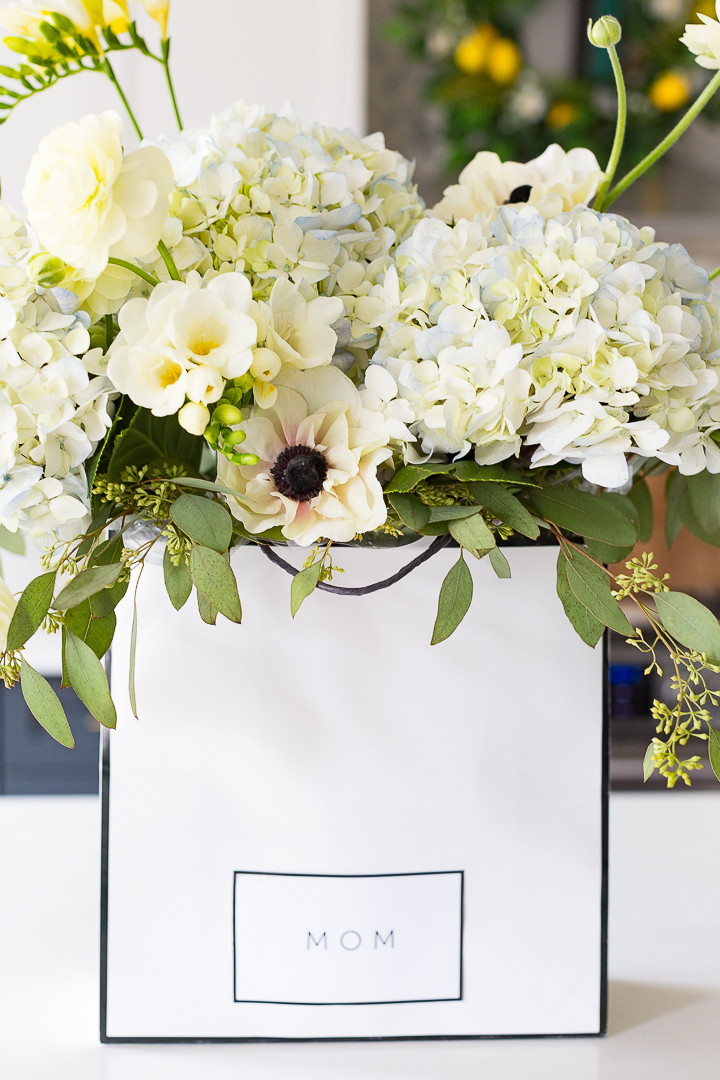 Here is a link to the video showing you how I put it together.  :YouTube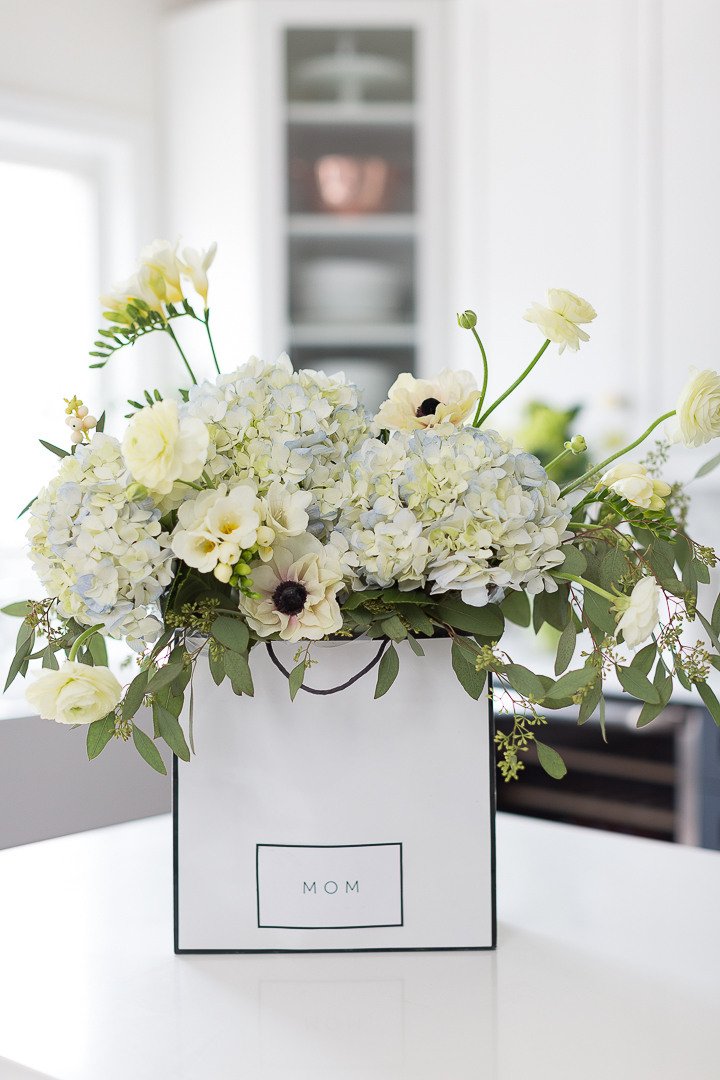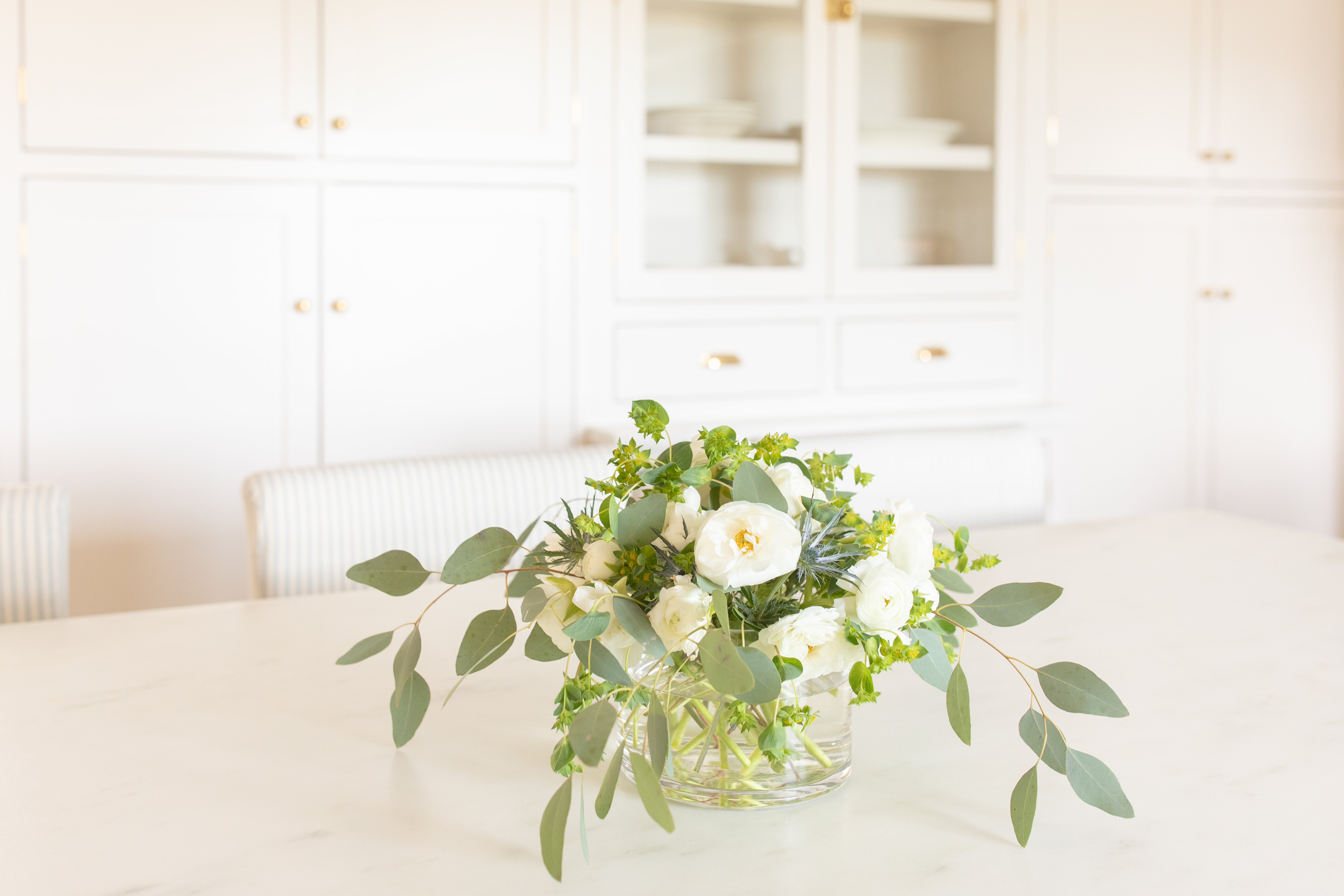 Here is Julie's gorgeous arrangement. Please Go HERE to see how she put it together.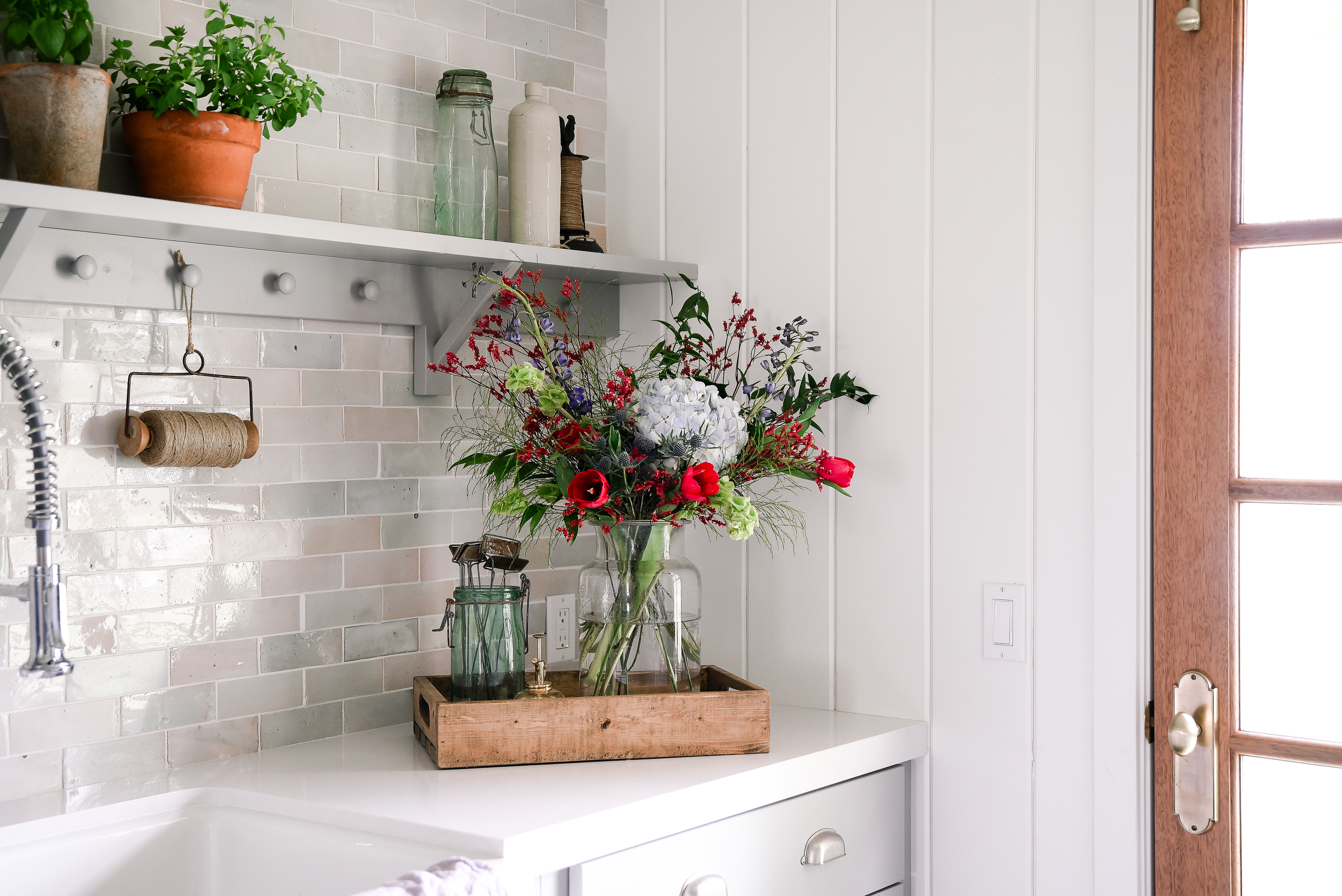 And HERE is Chloe's vibrant spring arrangement.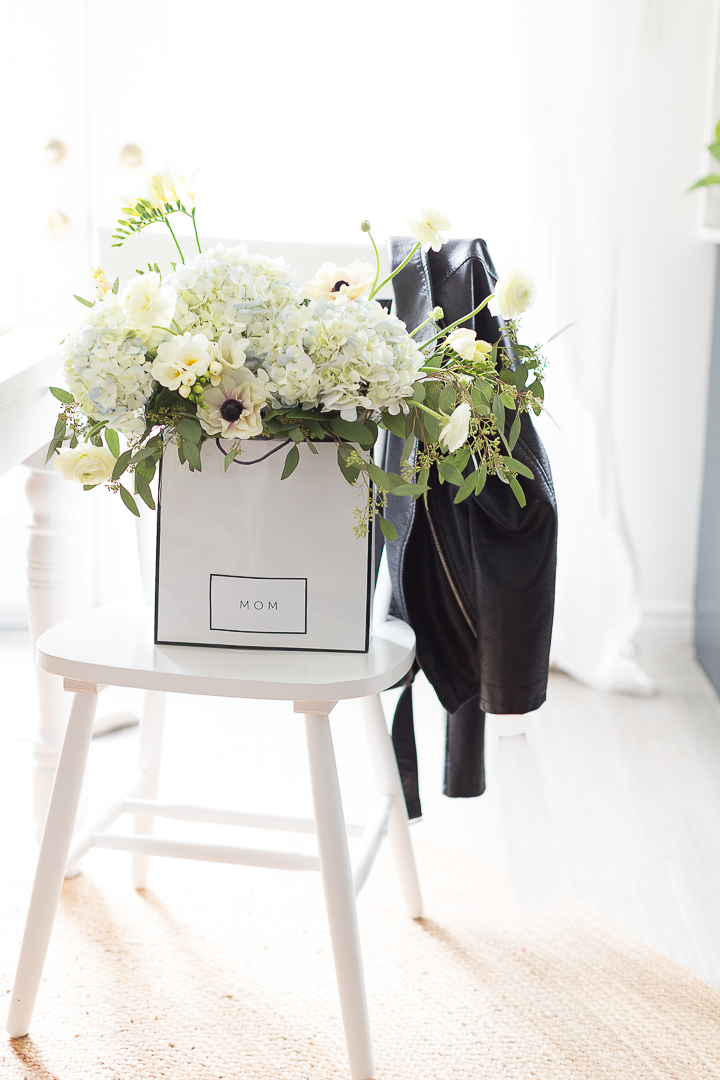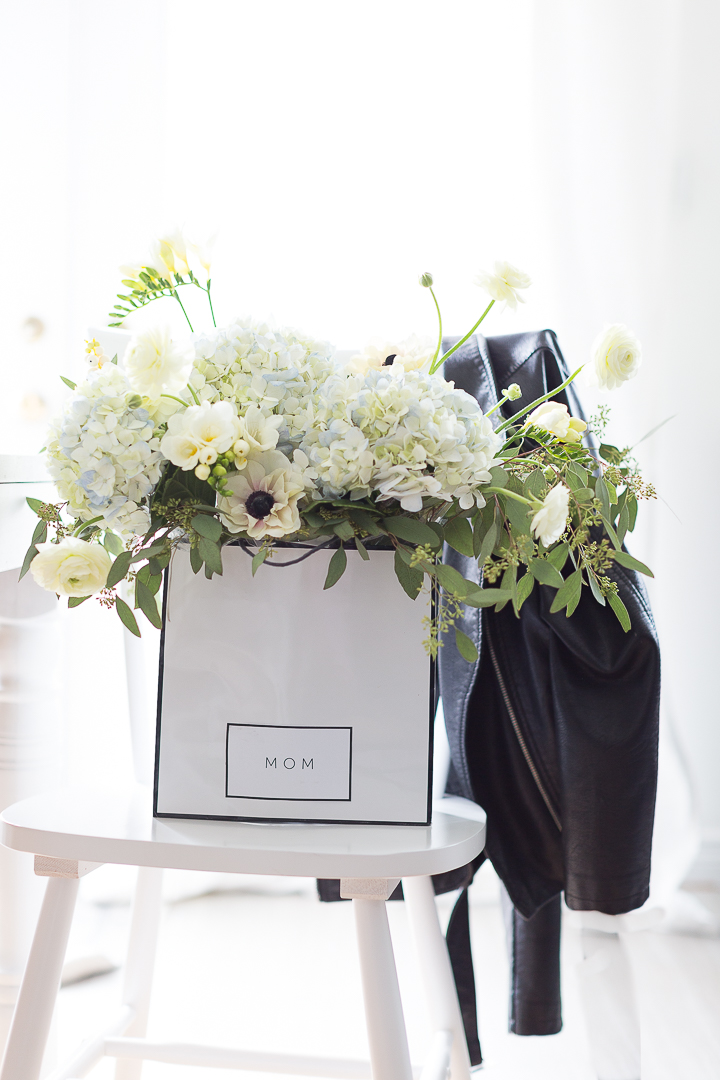 Thank you so much for stopping by today.
I also want to wish you a beautiful Easter. Be blessed my friends. xo
Lucy