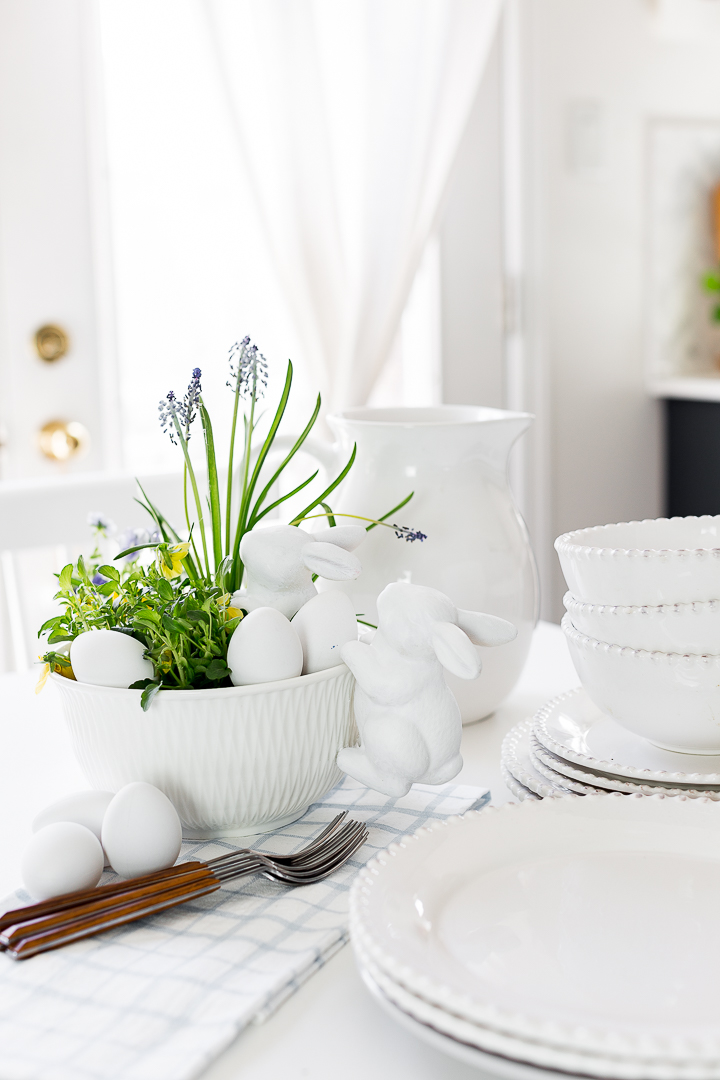 Hello friends. Just a quick stop today to share this adorable bunny bowl inspired by Pottery Barn. I made it a couple of weeks ago and had kept meaning to share it.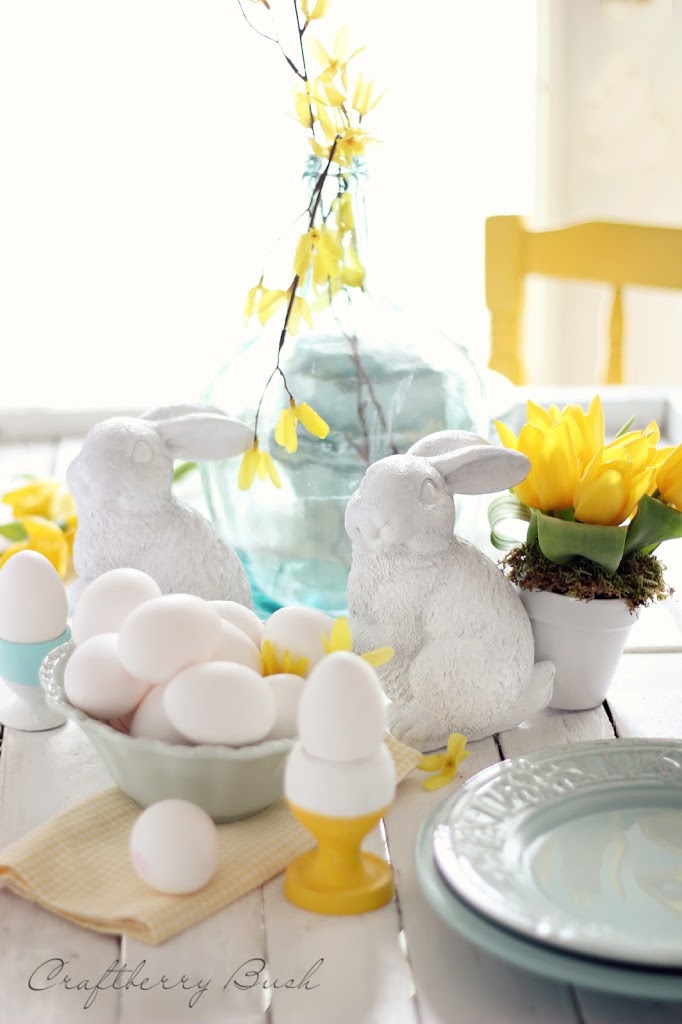 A few years ago I made this one…also inspired by Pottery Barn and I thought I could use the adorable Dollar Store bunnies I bought ealier this year to make another knock-off.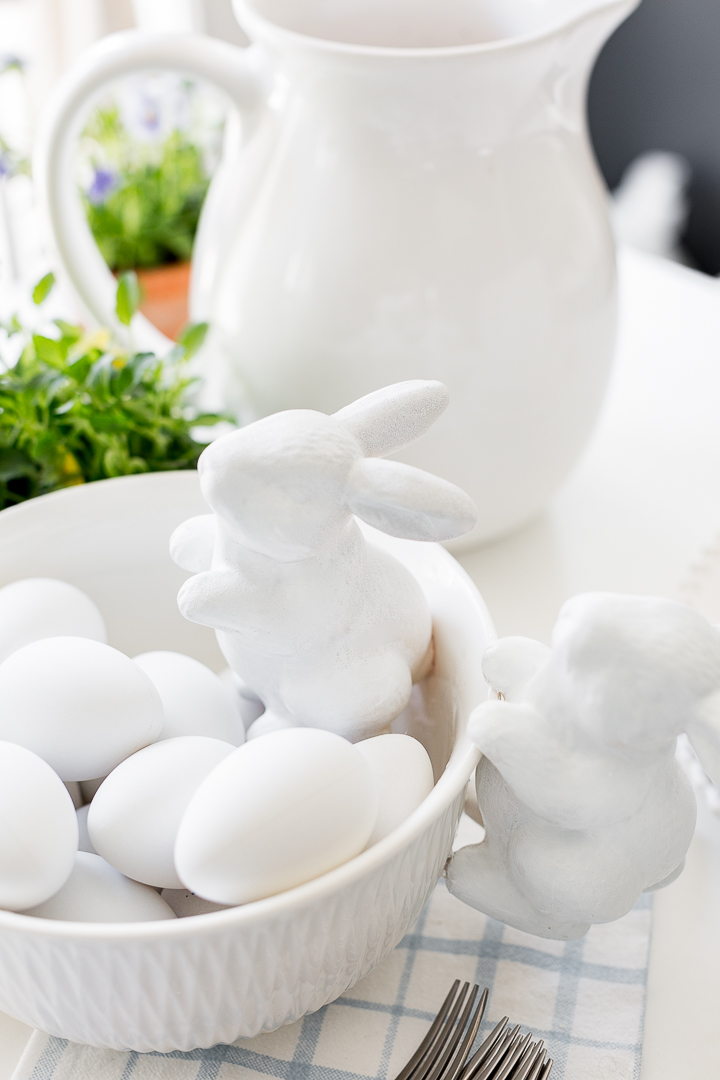 I think it looks so cute.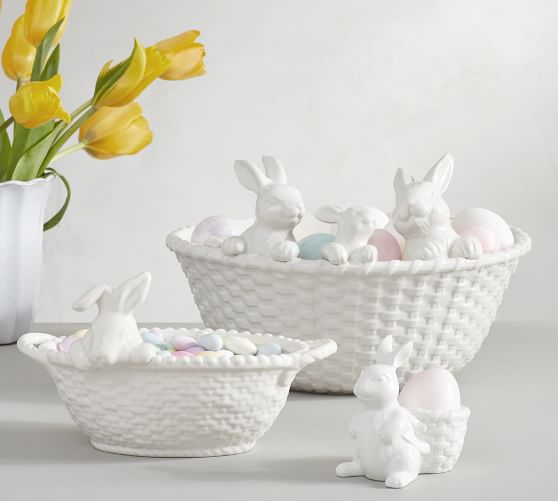 Here's my inspiration.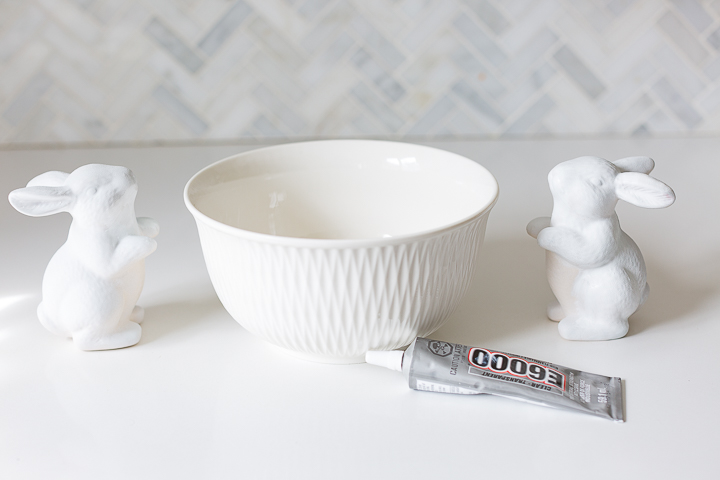 I got  the little  bunnies and the cute bowl from the Dollar Store. The original bunnies had the eyes and the ears painted in and I think that would be just fine, but I wanted them to be a little more neutral so I painted them using acrylic paint. NOTE: I will not be using this bowl as a serving bowl and will not come in contact with food. If you want to use this bowl as a serving bowl, I'd recommend gluing the bunnies on the outside only.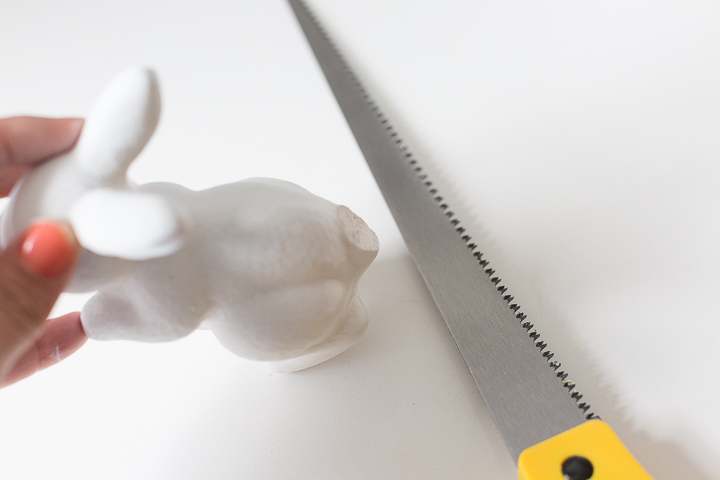 I slowly sawed off the bunny's tail using a small hand saw. (how cruel) Make sure you wet the area to keep debris and dust from forming.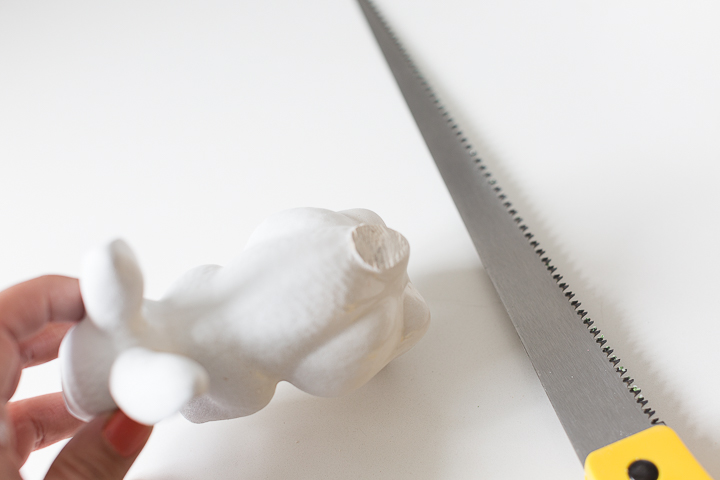 You can see that the little tail is almost flat….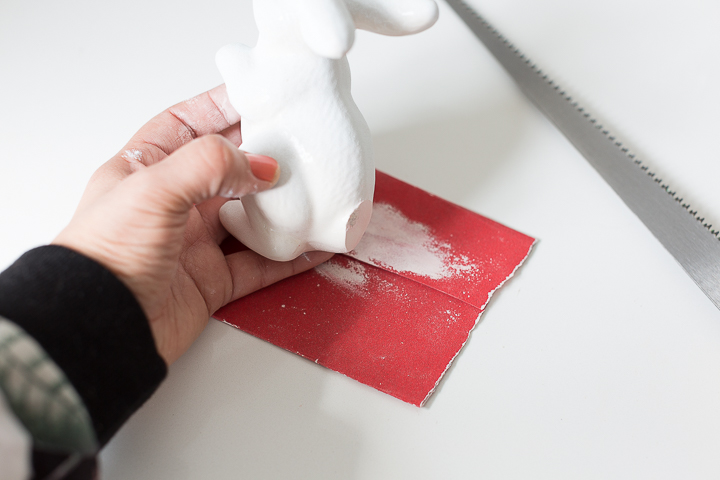 Use some sandpaper to smooth it out completely. Make sure you wipe all the dust off.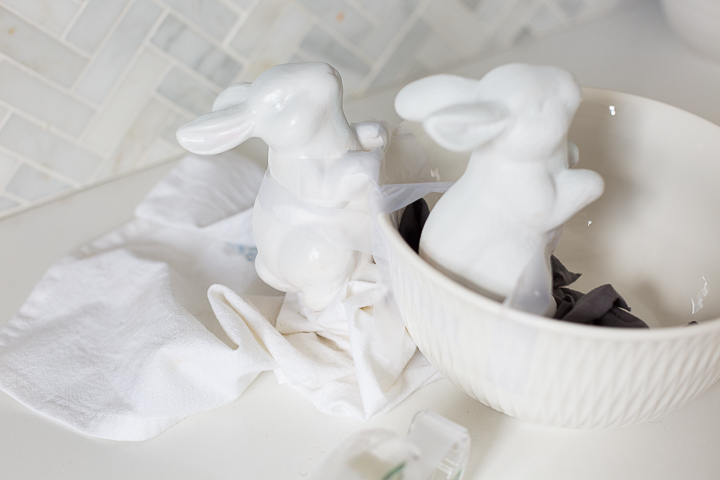 I then used the E6000 to glue them into place. This part is a little tricky because the glue doesn't adhere right away so I had to prop the bunnies with some dish towels and tape them to the edges of the bowl until the glue was dry. You don't have to do this if the bowl is a little more shallow or if you want them to align with the edge of the bow. I wanted my bunnies elevated.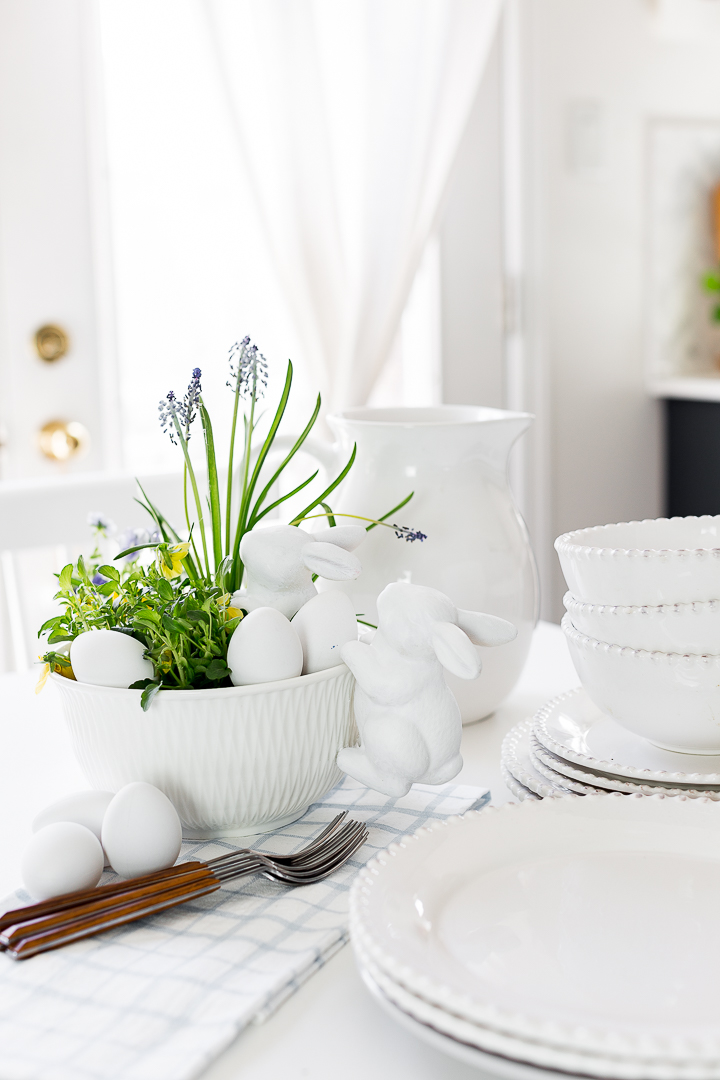 Once the glue is dry, remove the tape and voila!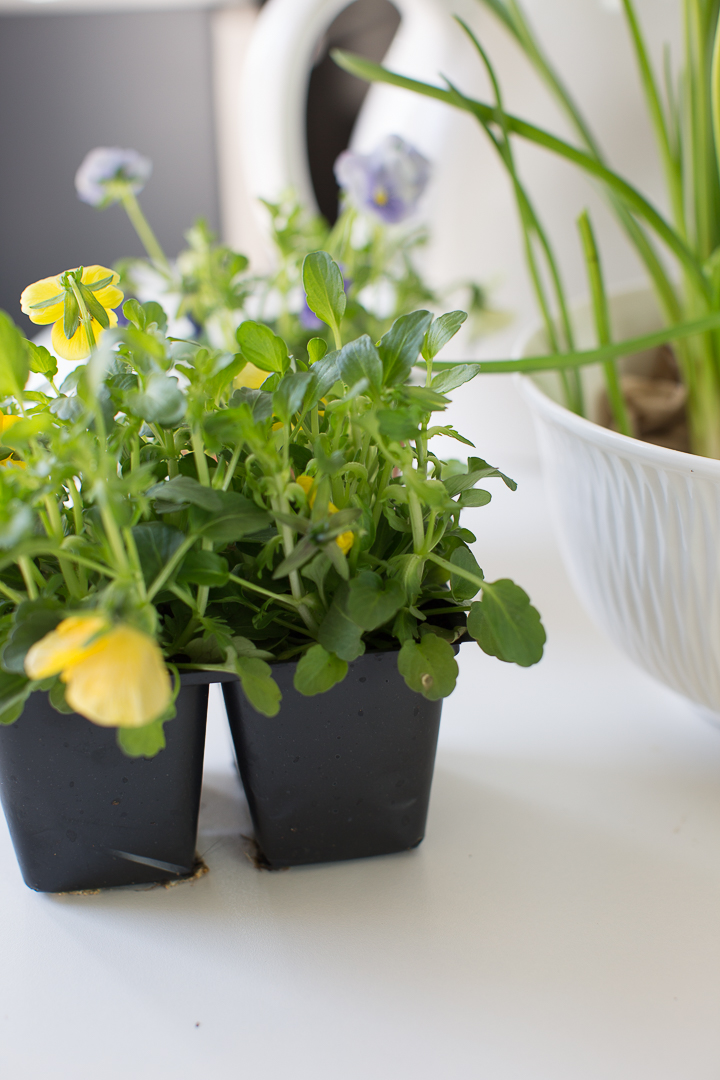 I just placed the pansies with their pots…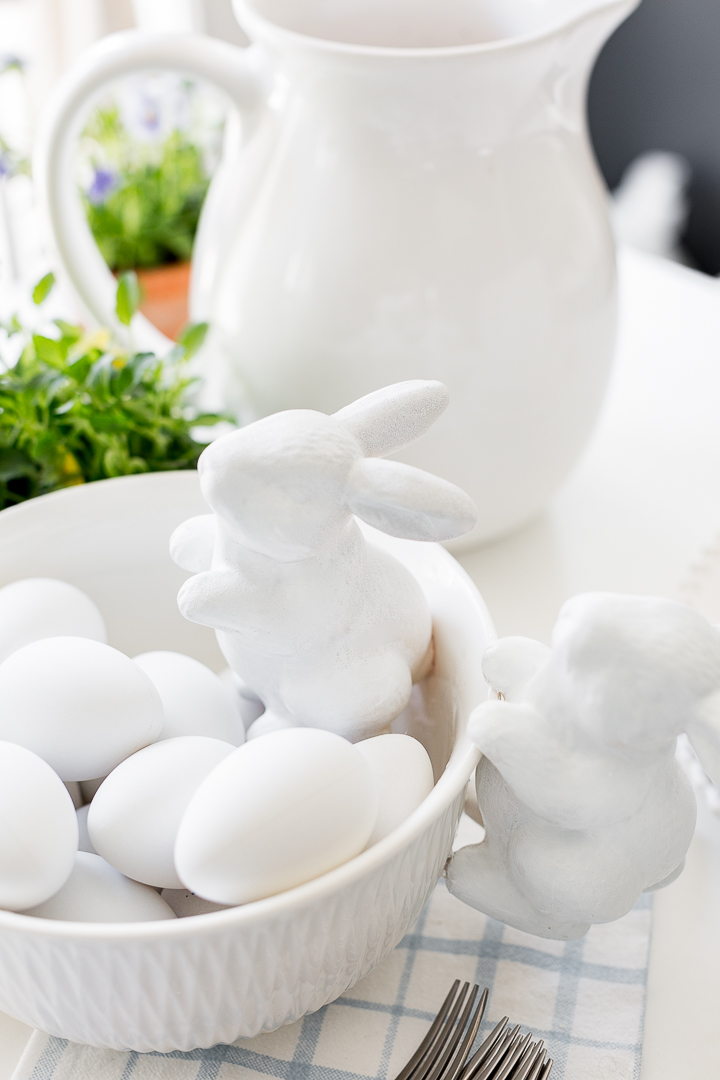 Or you could use to display or even serve boiled eggs on Easter morning. 🙂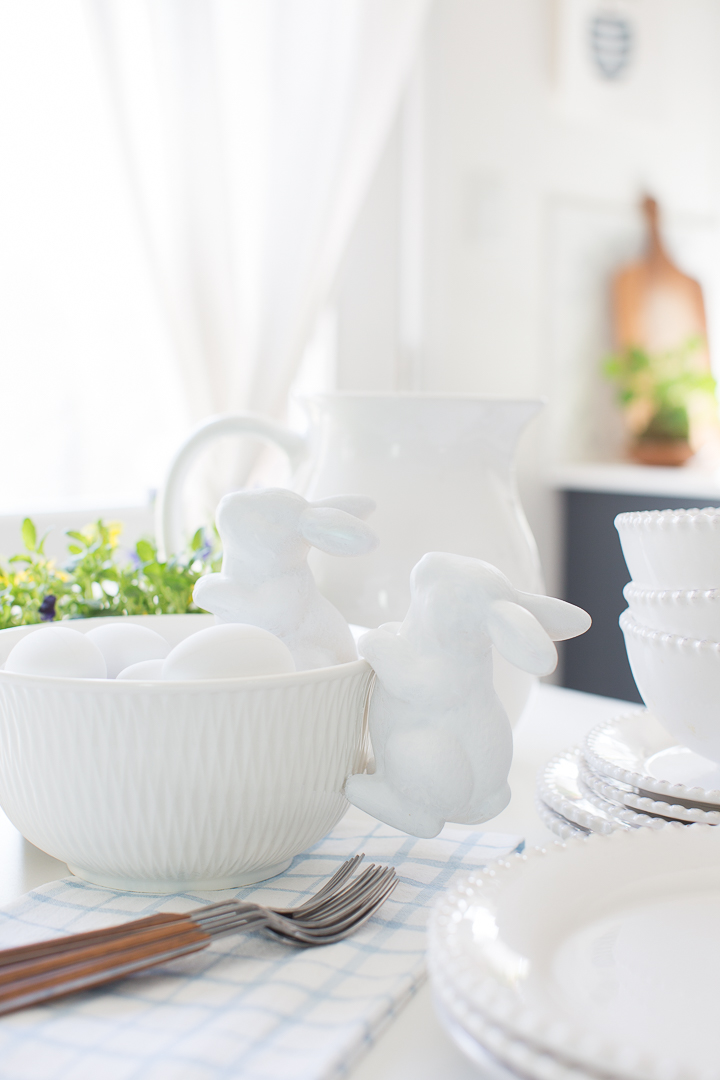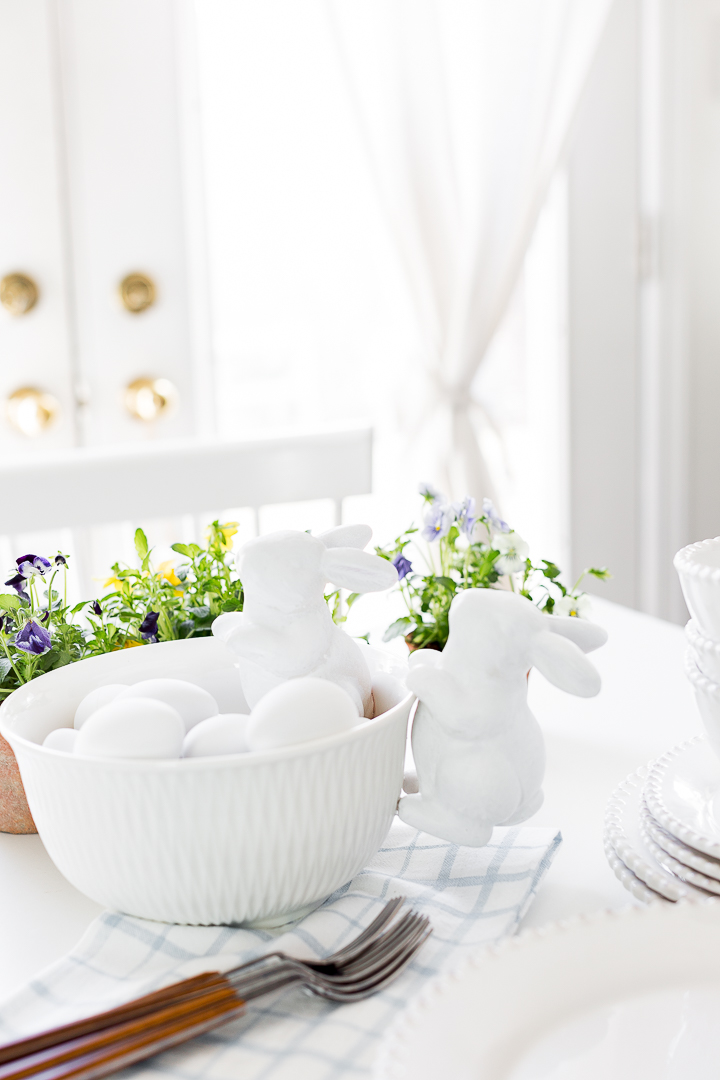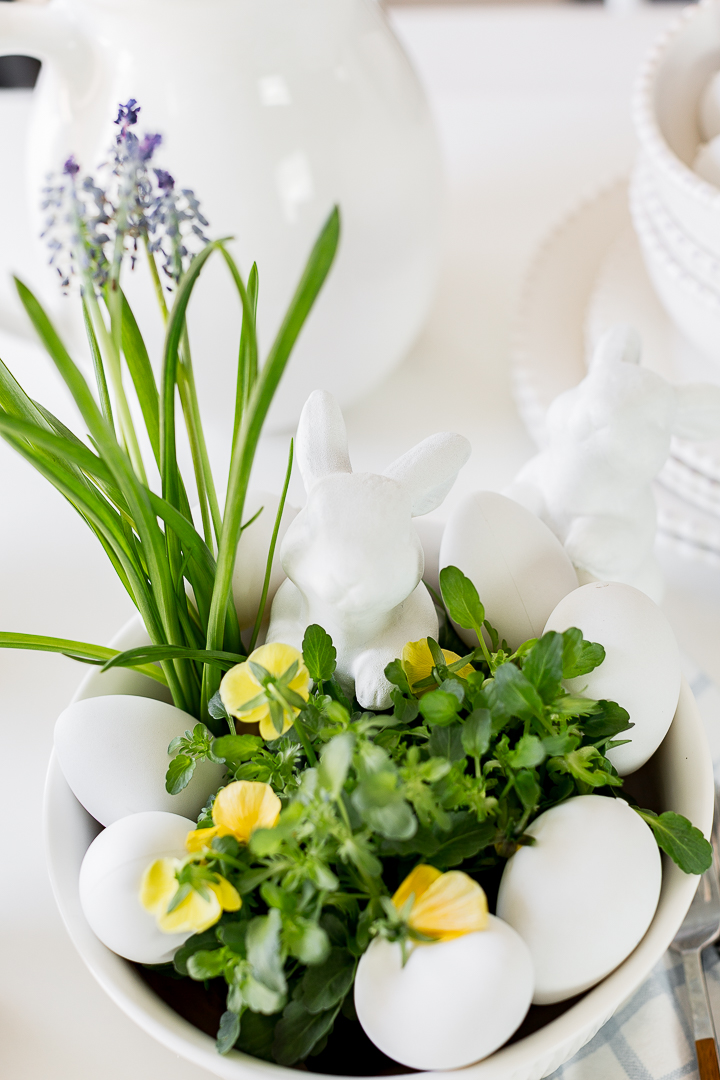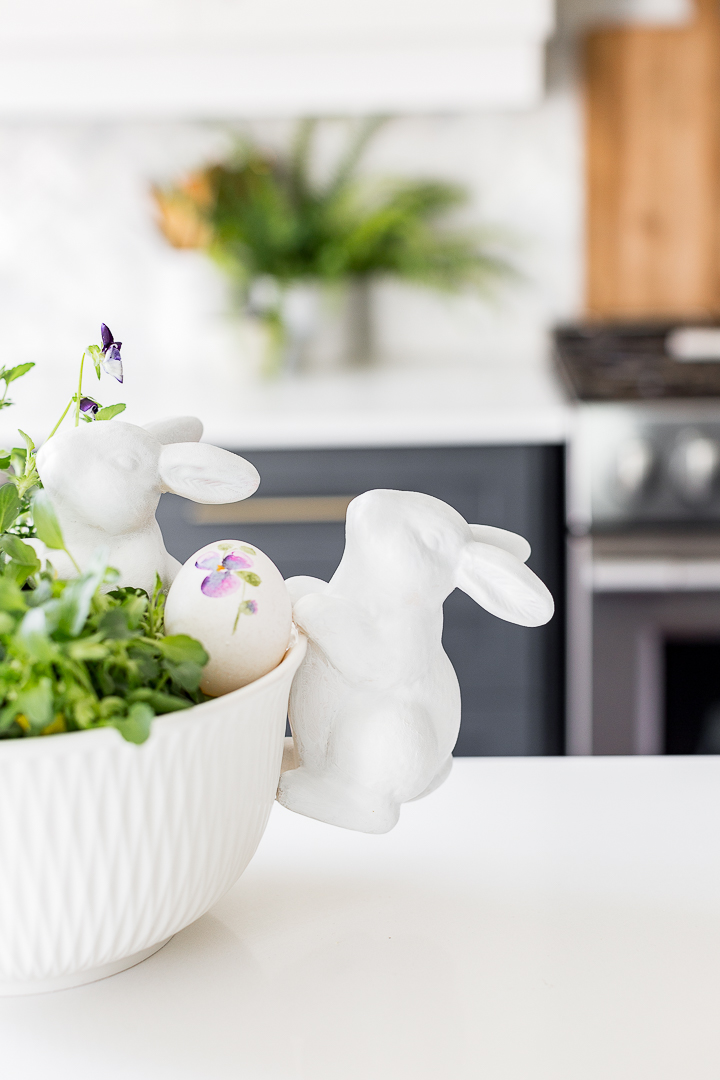 So cute right?
I know Easter is very soon, so make sure you bookmark this for next year…:)
Thank you so much for stopping by today.
much love,
Lucy