Hi friends. I hope you had a nice weekend. We're on our 'March break' and enjoying staying in pj's all day. I will have to do a little bit of grocery shopping today which is not my favourite. But each time I have to go grocery shopping I have to make an effort and thank God for being able to fill our fridge with food. It's sad to me how we can take so many things for granted, even those things we don't necessarily enjoy doing can be blessings.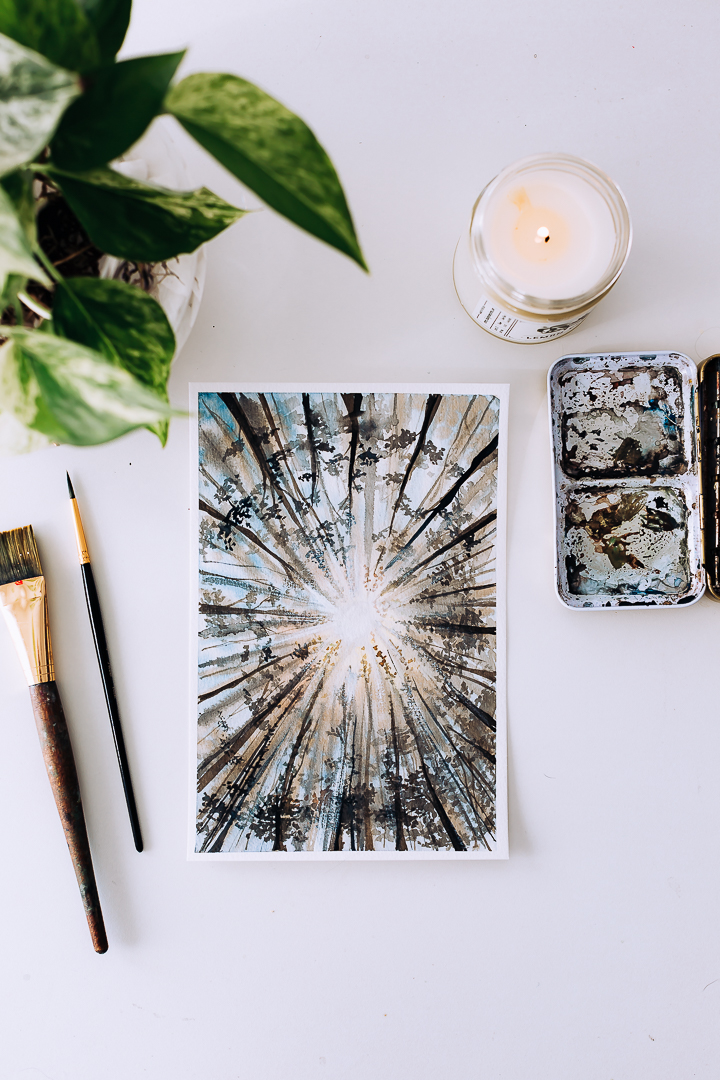 One of those blessings to me is being able to spend time painting. It's one of those things that takes me away and makes me forget any worries I might have.  Last week I painted this forest with an interesting view.
I have been exploring different effects and this was a fun one to try. It's not perfect because it's my first attempt but as usual, the more you try, the better at it you get.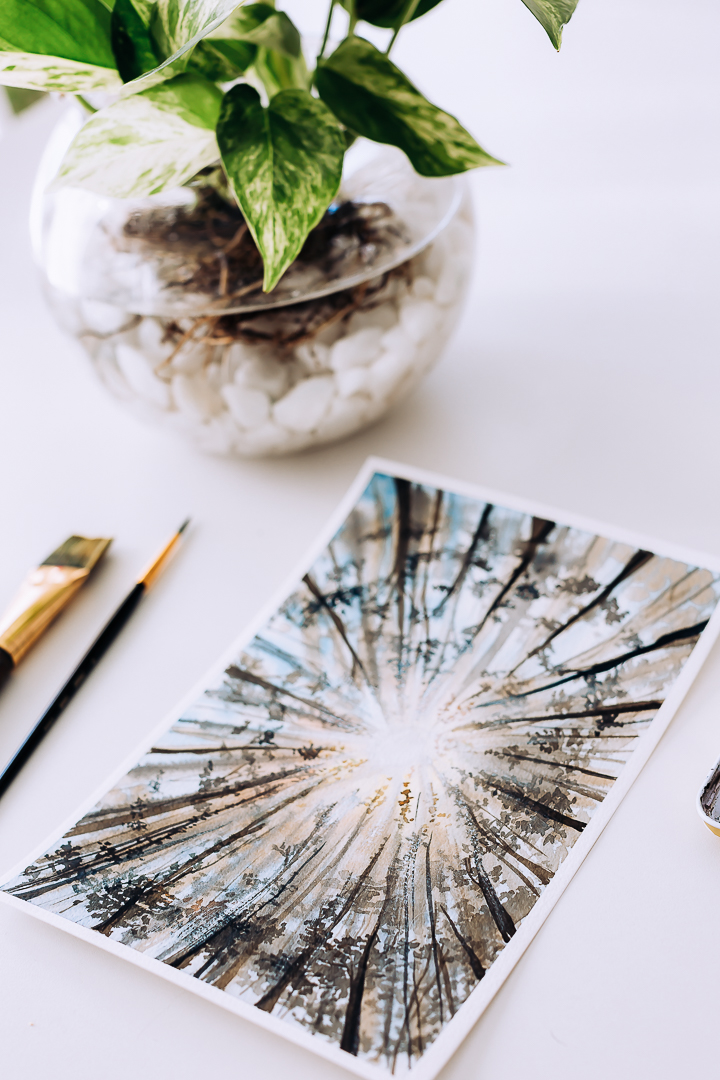 Here is the video to go with the painting.
Unfortunately, certain paintings are extremely difficult to capture with picture by picture instructions because of the plethora of steps that it's involved.
But the main thing to remember when using watercolor is LAYERS. Layers allows you to give the painting that depth. Just remember to allow the paint to dry in between layers.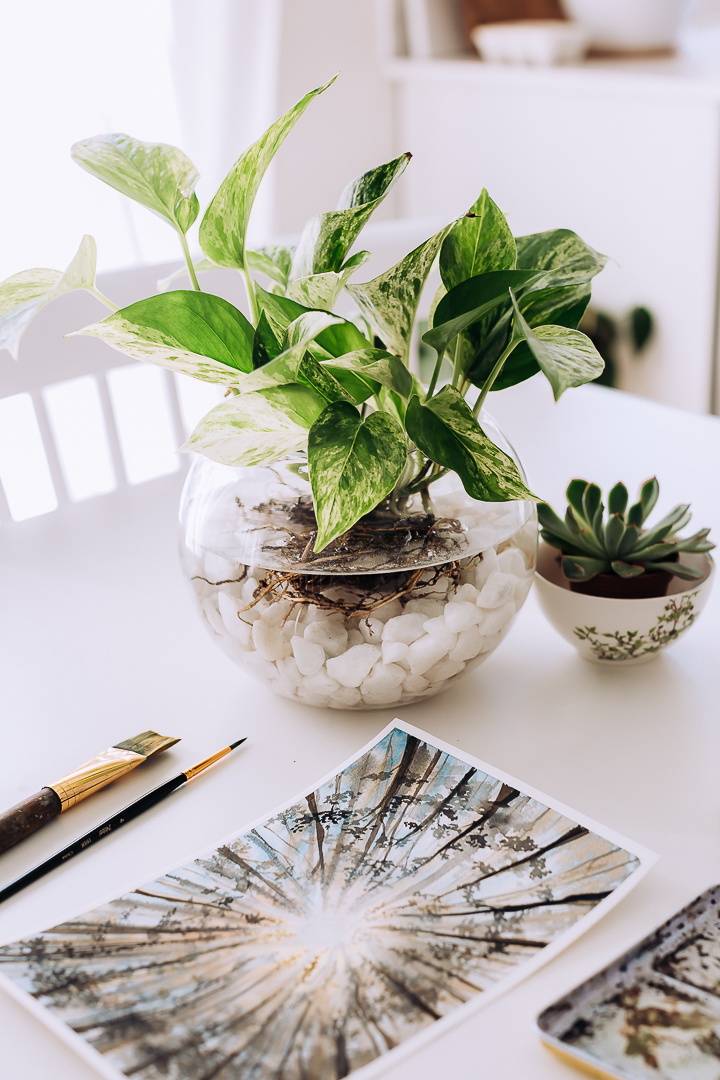 I also wanted to show you my new favourite way to display plants. I love how this looks and this particular plant thrives this way. Some plants might not do well being submerged in water like this so make sure you check prior to doing this.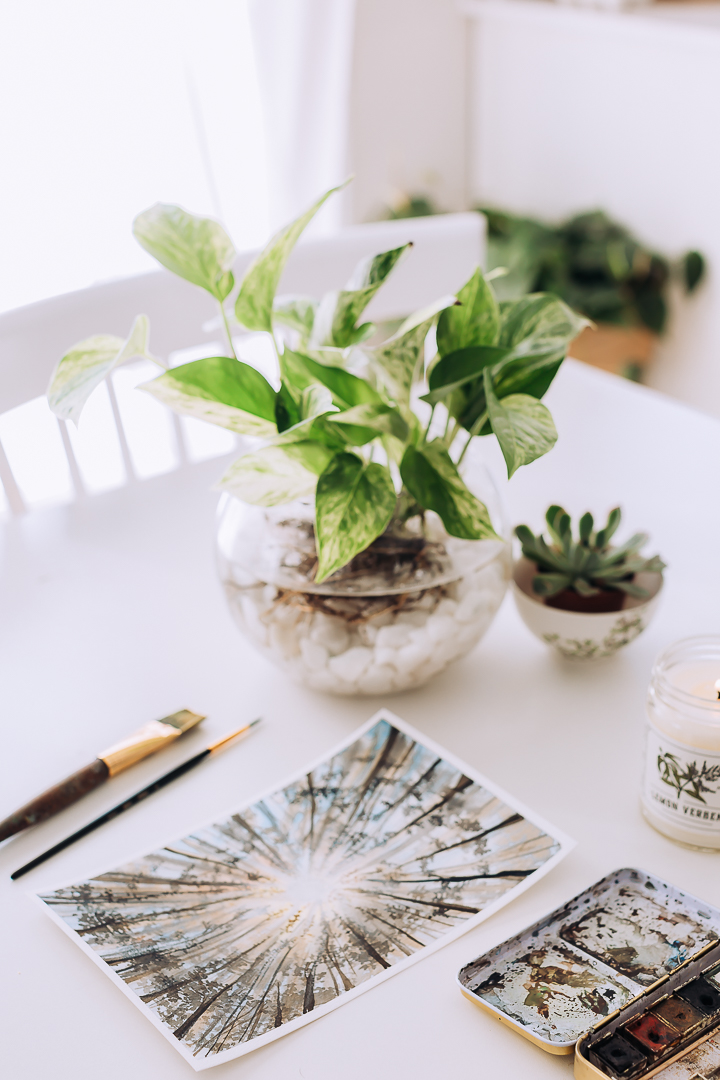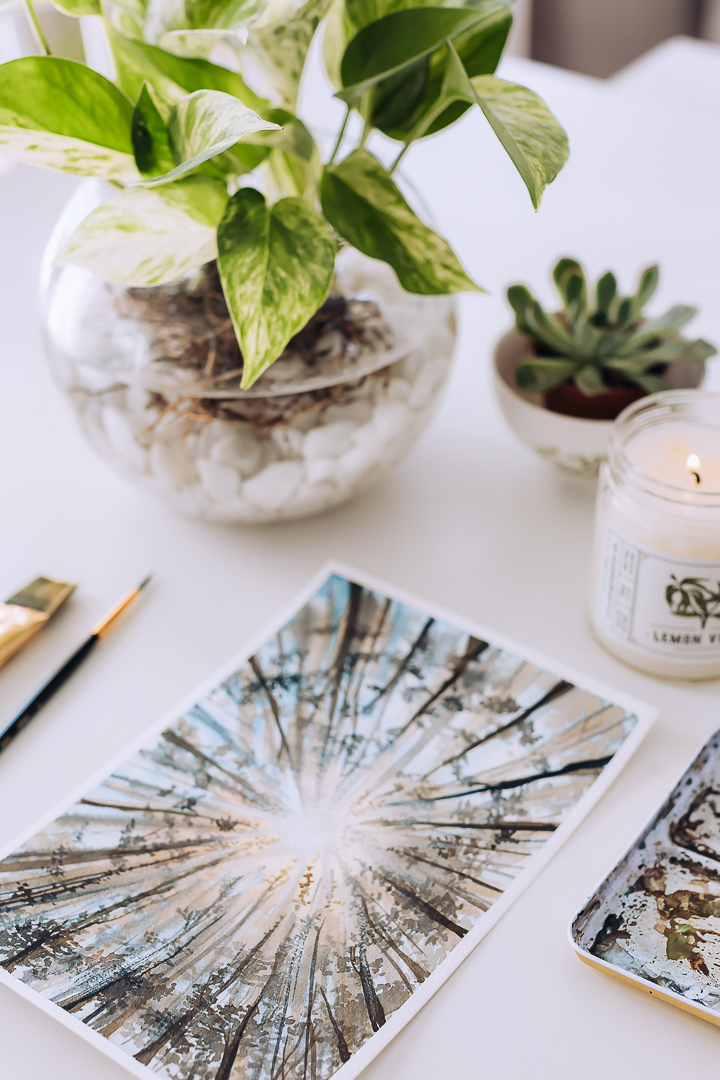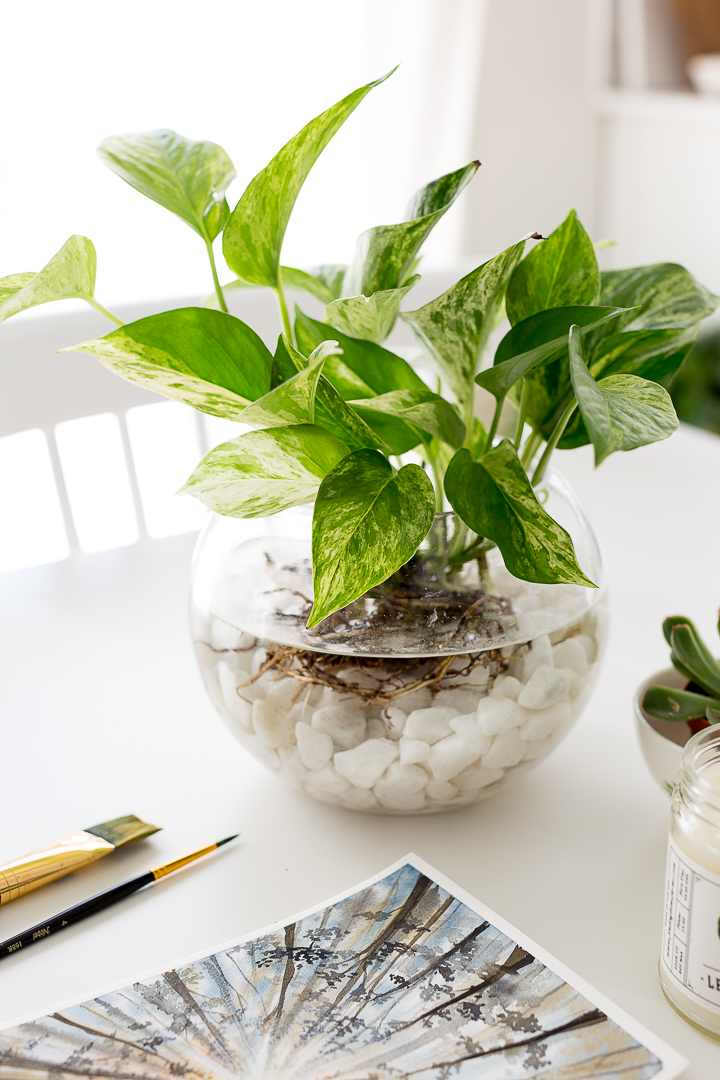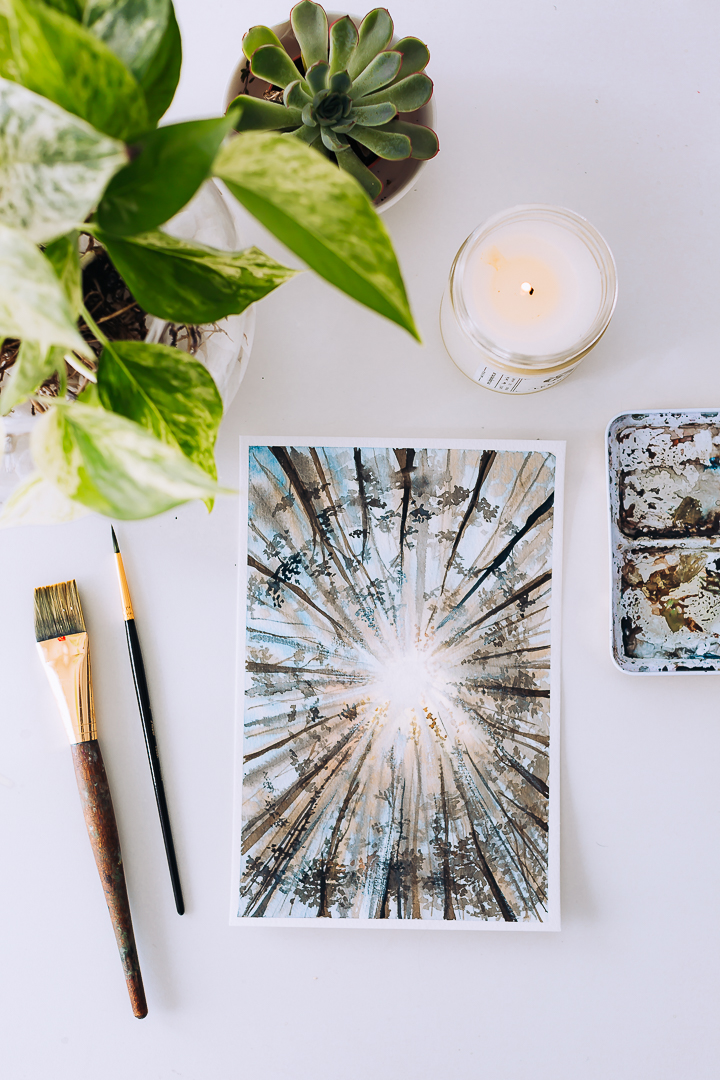 That's all I got for today but I hope to see you again very soon.
much love,
Lucy