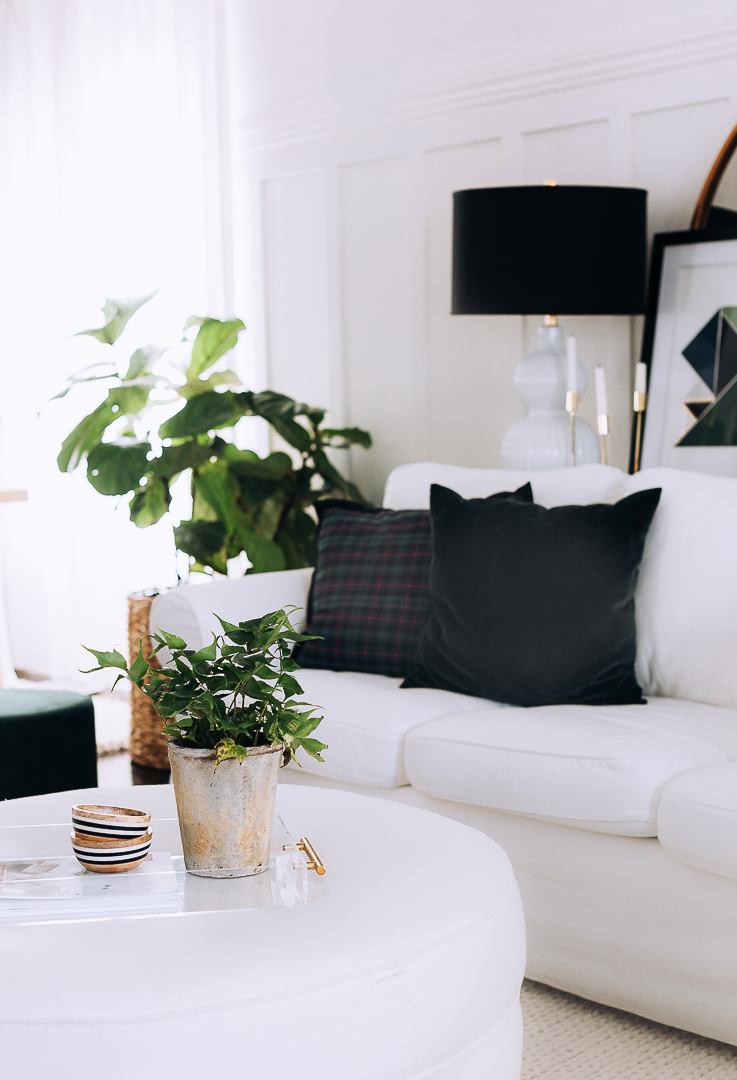 Hello friends. I hope your week is off to a great start! We're deep into winter here and there are zero signs of spring but I've started to look forward to a new season and have been bringing in a few touches of spring into our home. I'm still trying to decide what colors I want so for now, I've been buying a lot of flowers and some pretty plants to get me through these winter blues.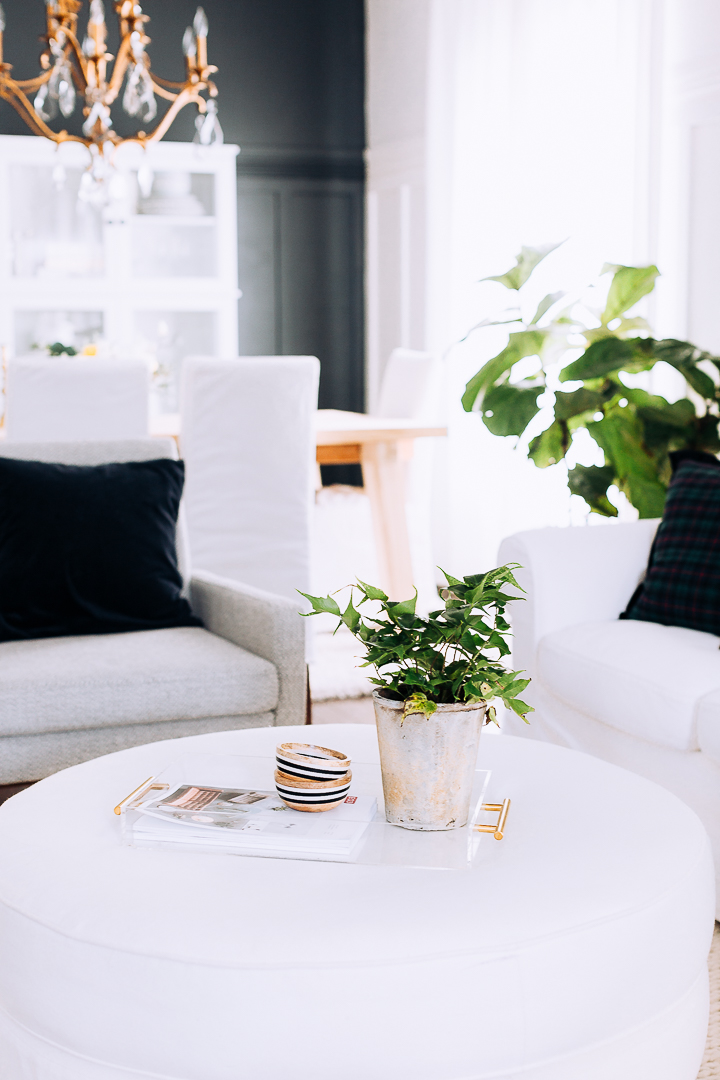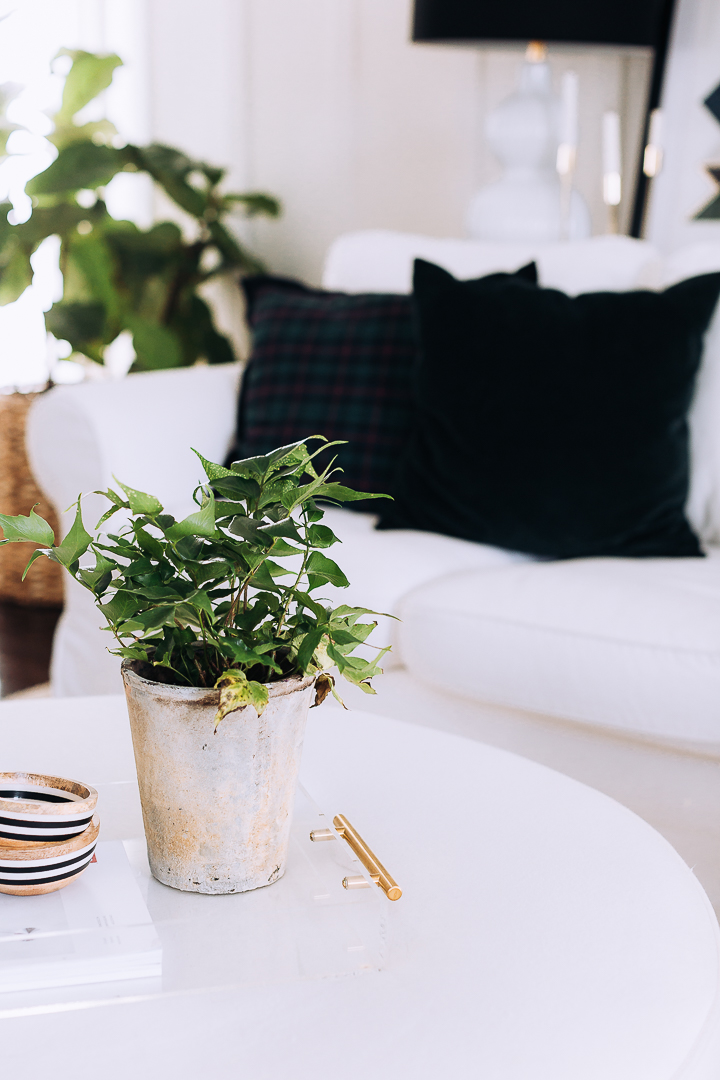 Plants just make everything happier in my opinion.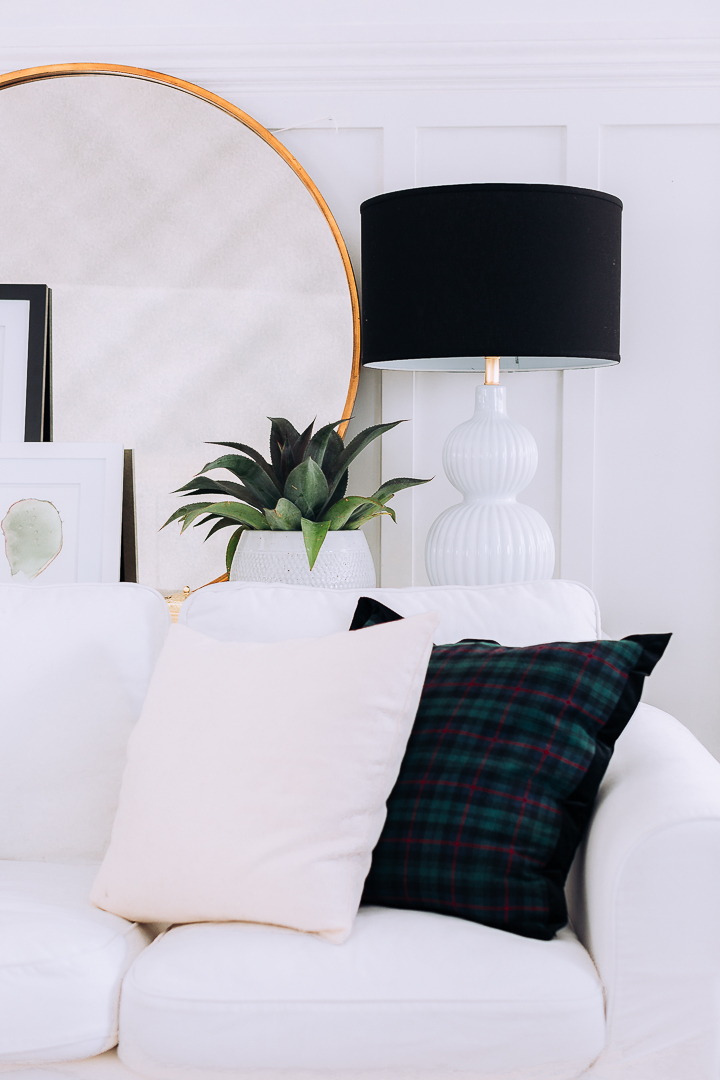 I bought this super funky plant the other day, unfortunately, its name escapes me right now but I think it's from the agave family.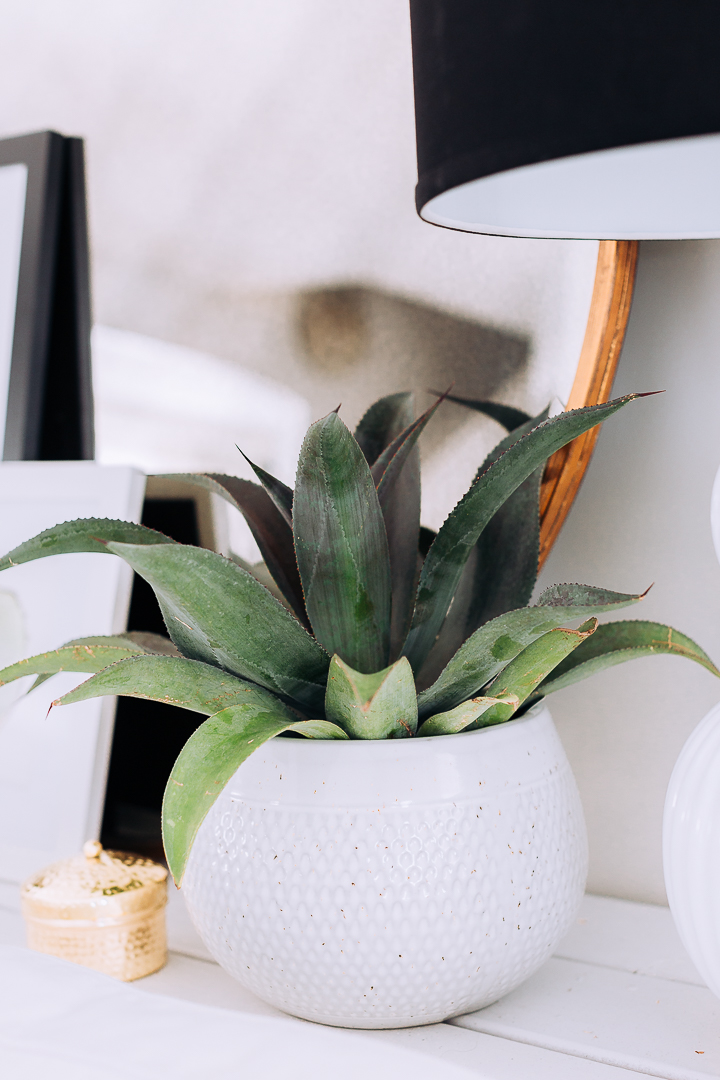 It looks like an overgrown pineapple doesn't it?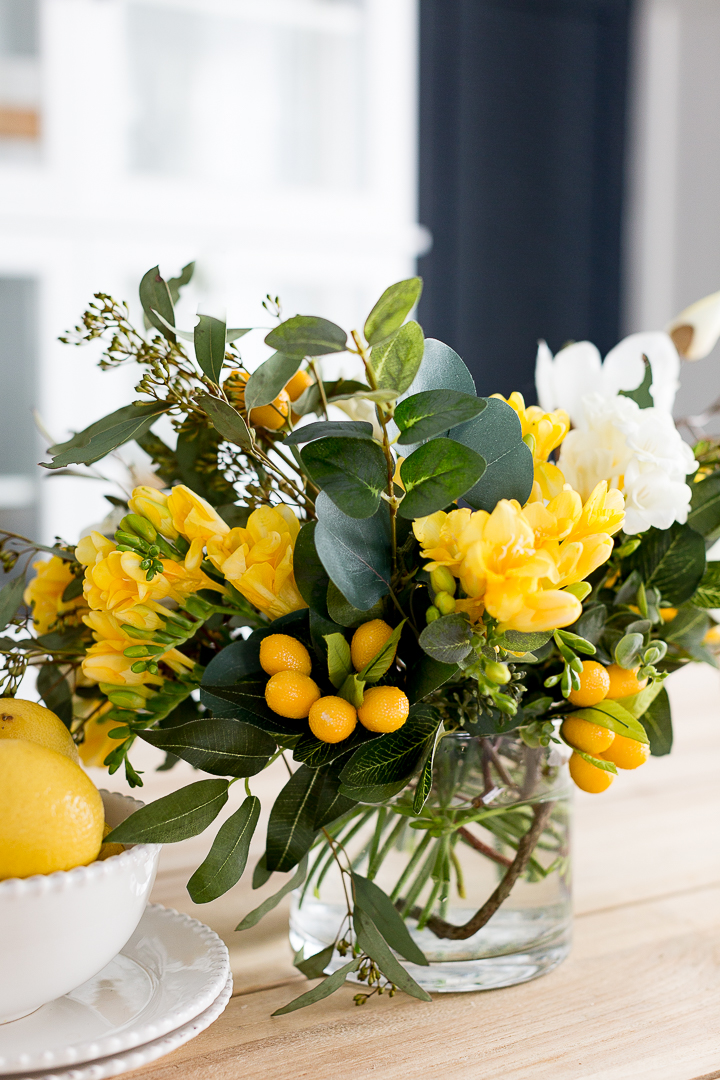 I also stopped by the grocery store in hopes of finding leftover Valentine's day flowers, but I was surprised to see that they didn't have any left. I'm not sure why I thought they would. Maybe because I had been there last week and there were rows and rows of beautiful bouquets. I did pick up these pretty yellow flowers and they smell sooo fresh.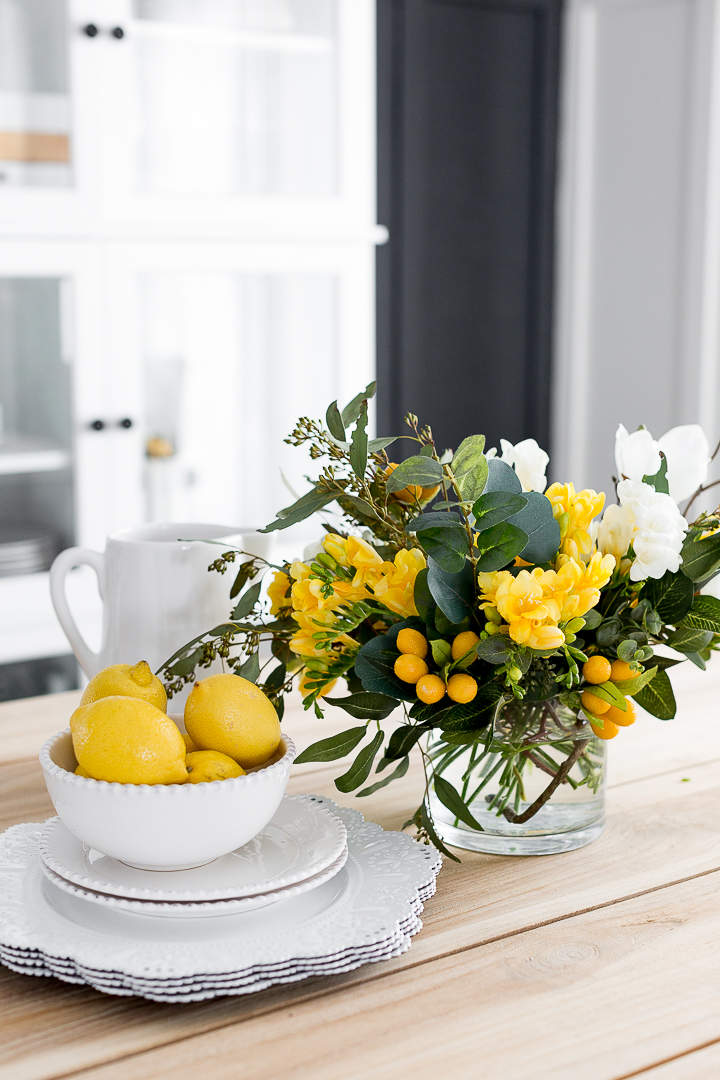 I've always loved the contrast between yellow and blue but to be honest, I think I will be painting this wall back to white come spring.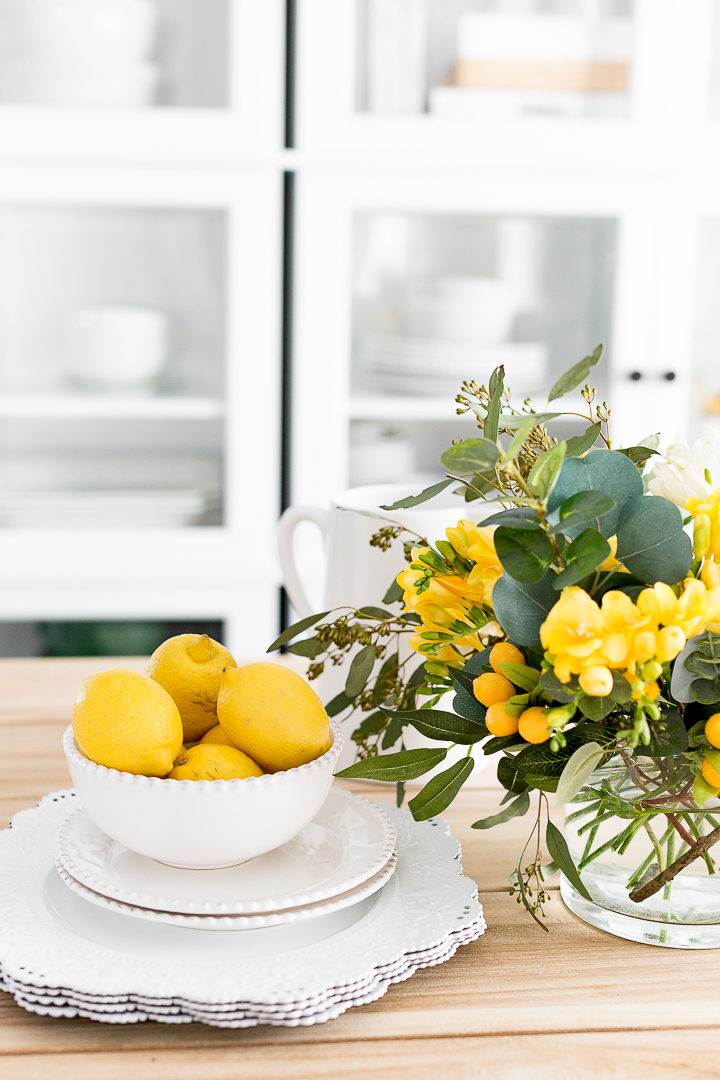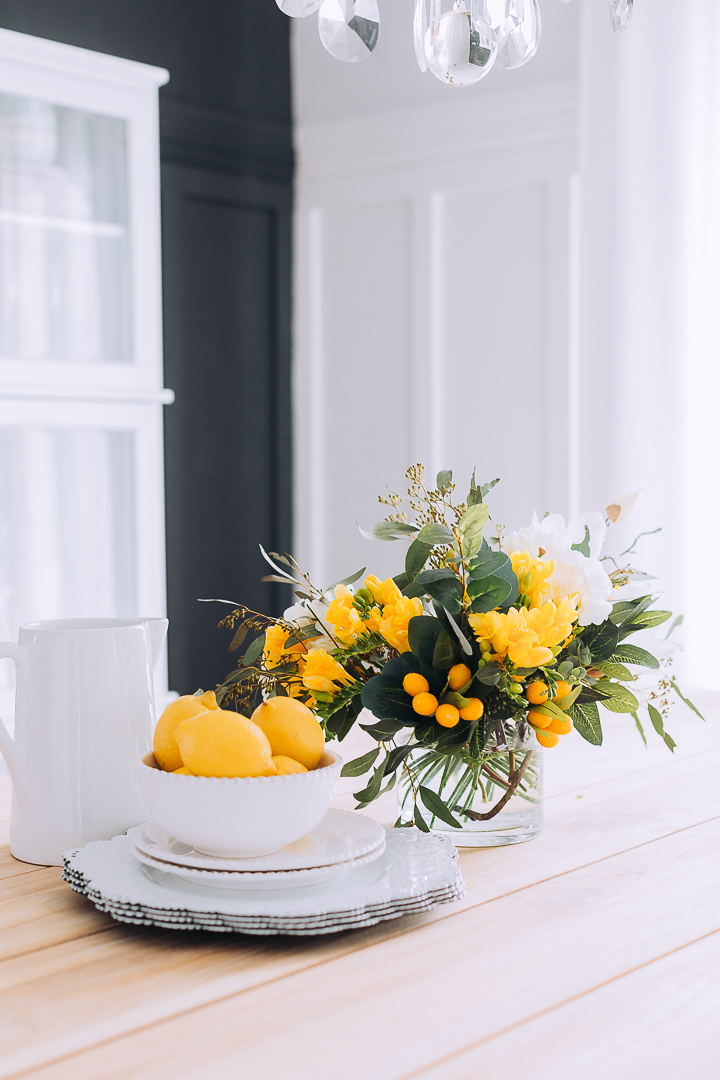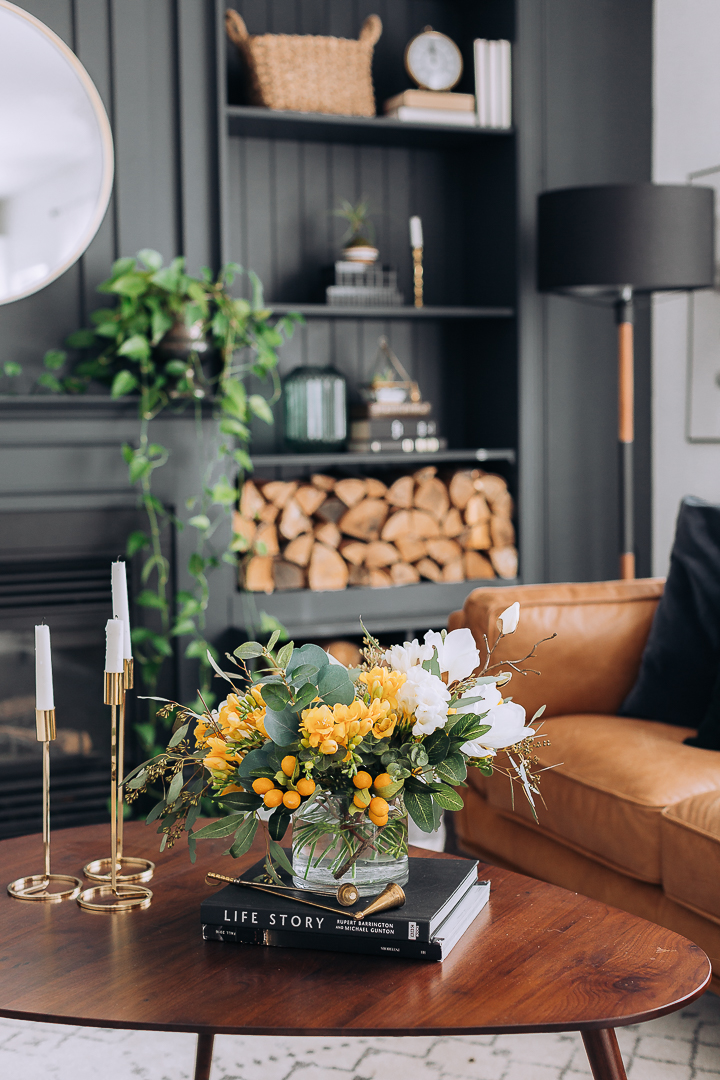 I brought the bouquet over to this table to see if I liked it here…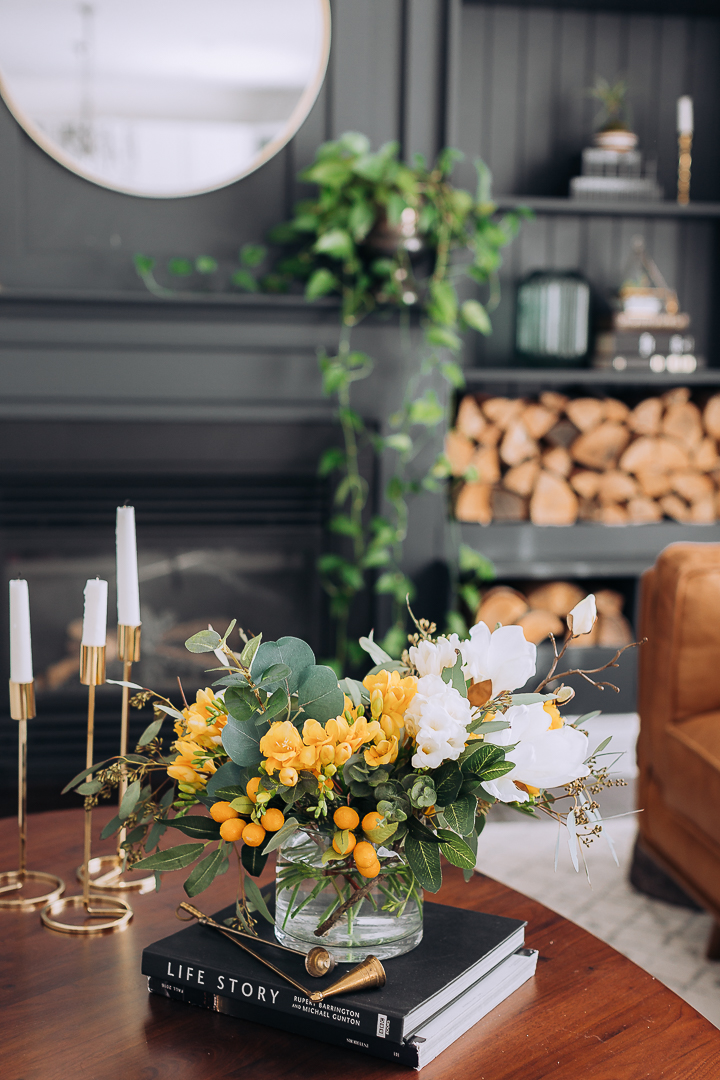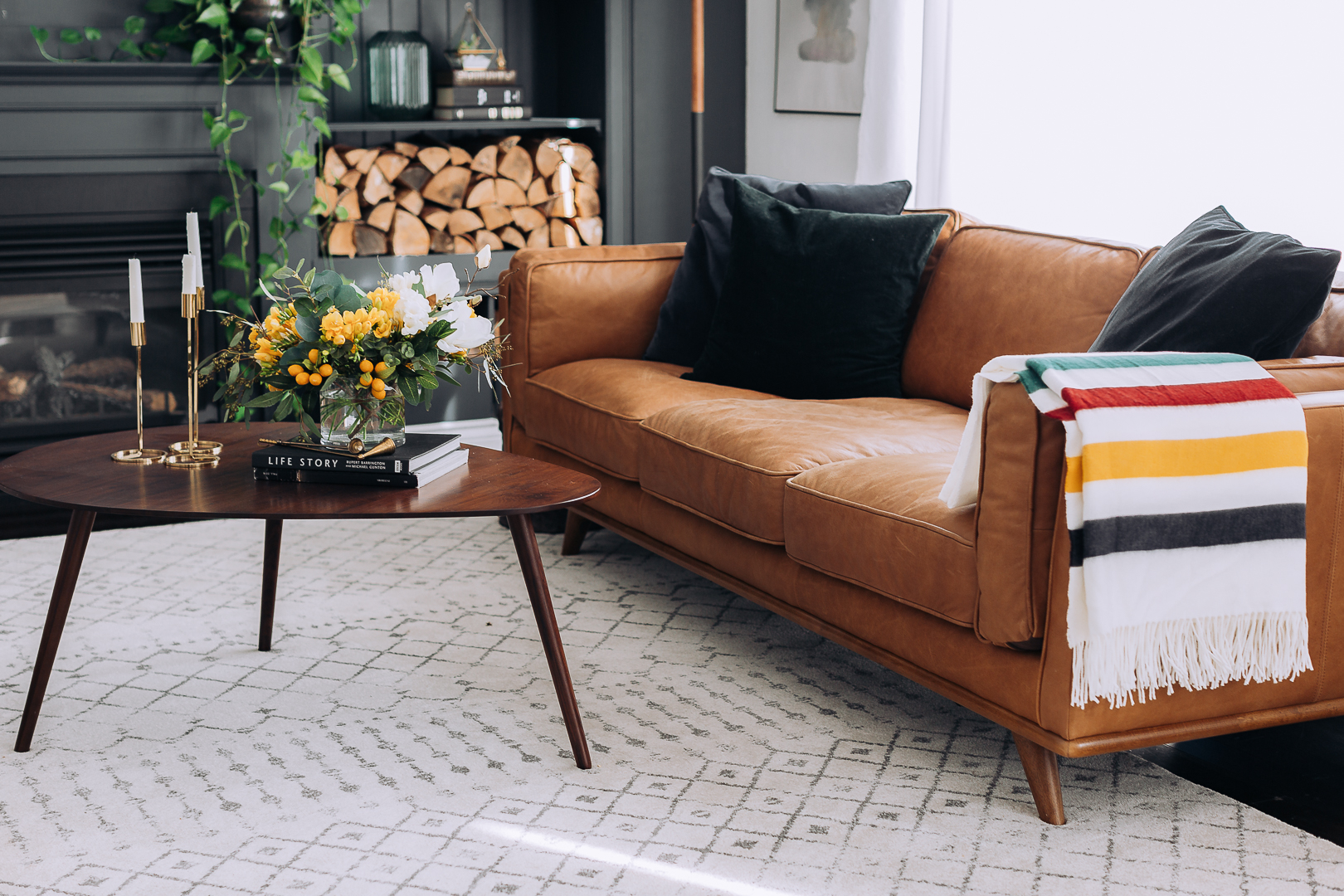 And added the Hudson's Bay blanket to coordinate.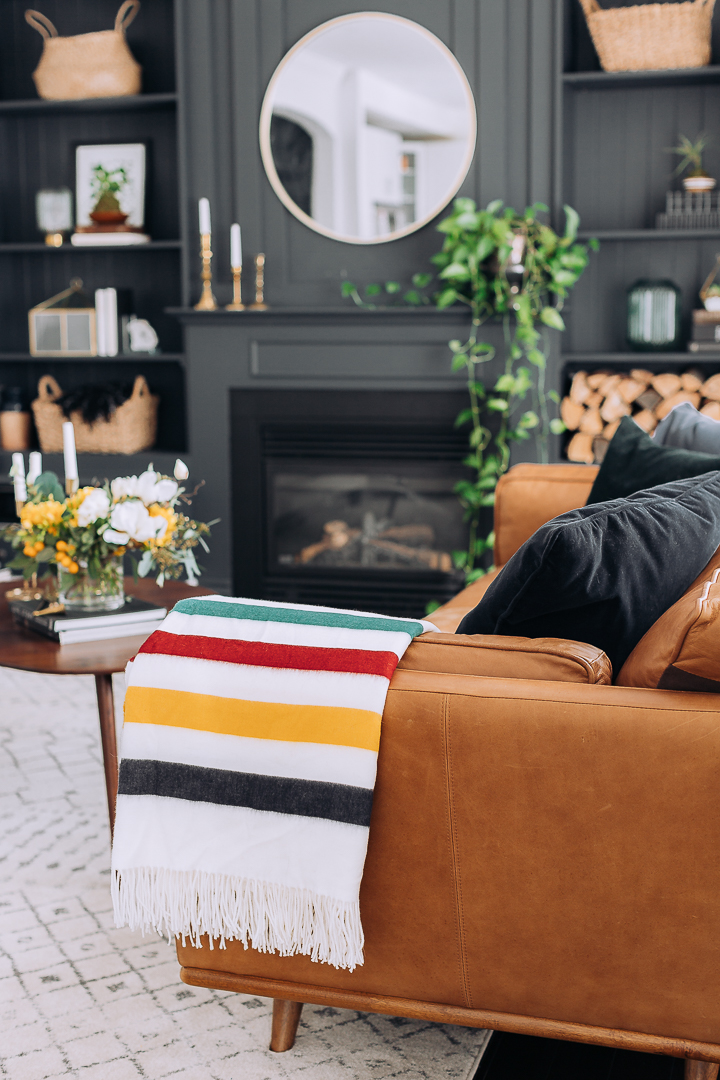 But I think I prefer my lady on the table instead…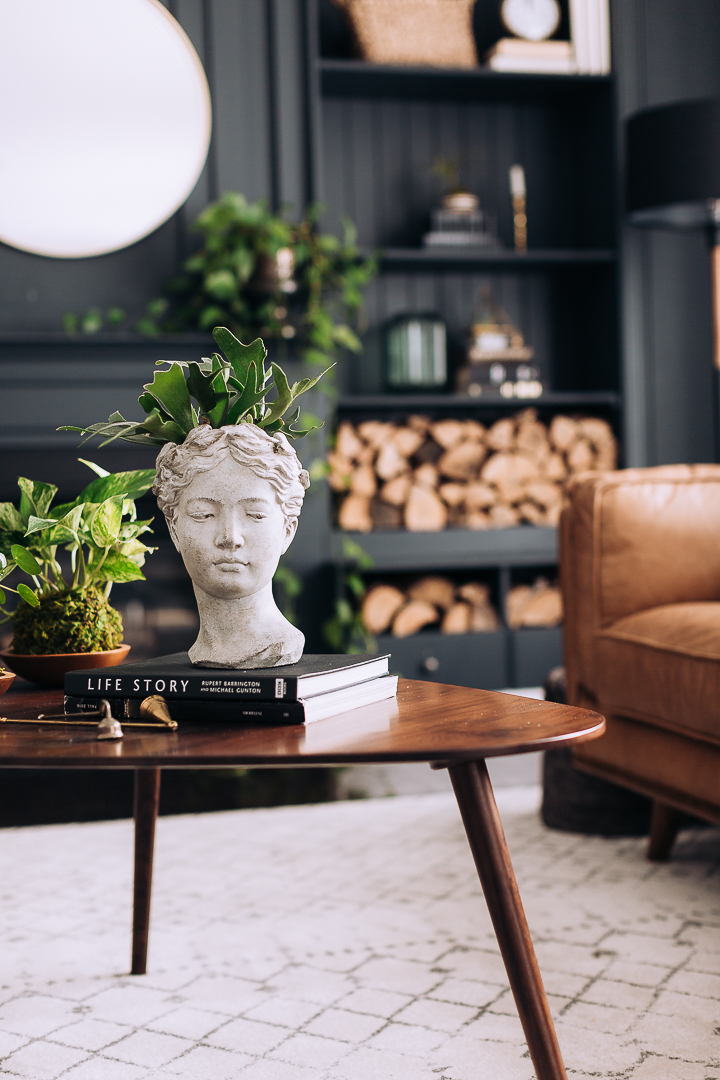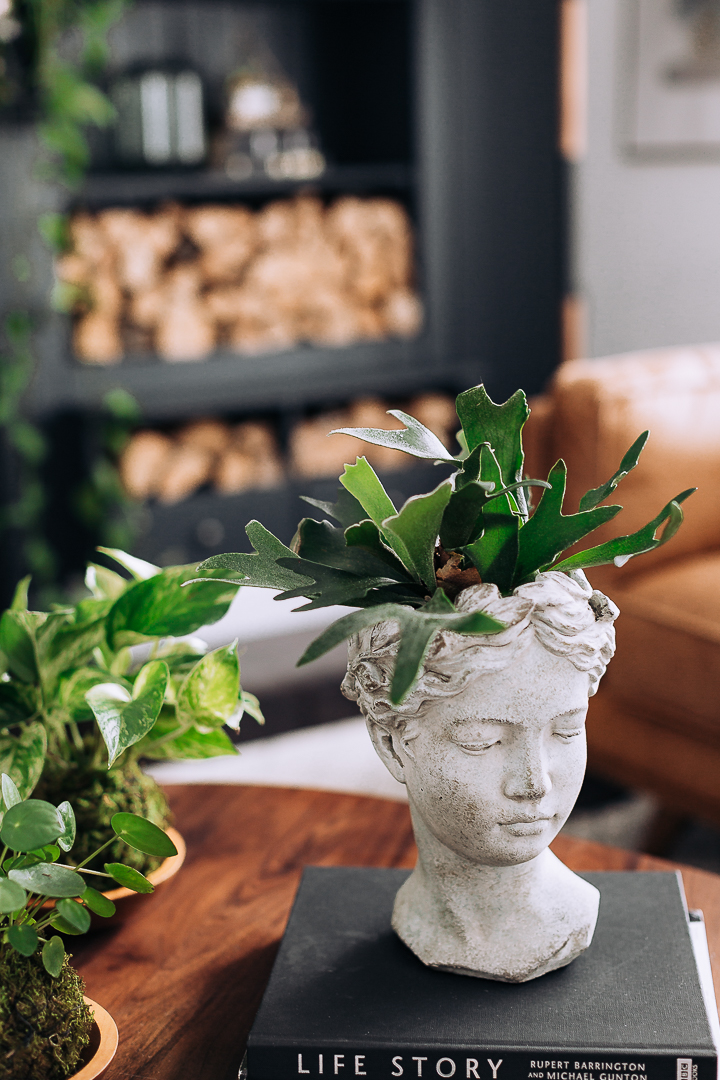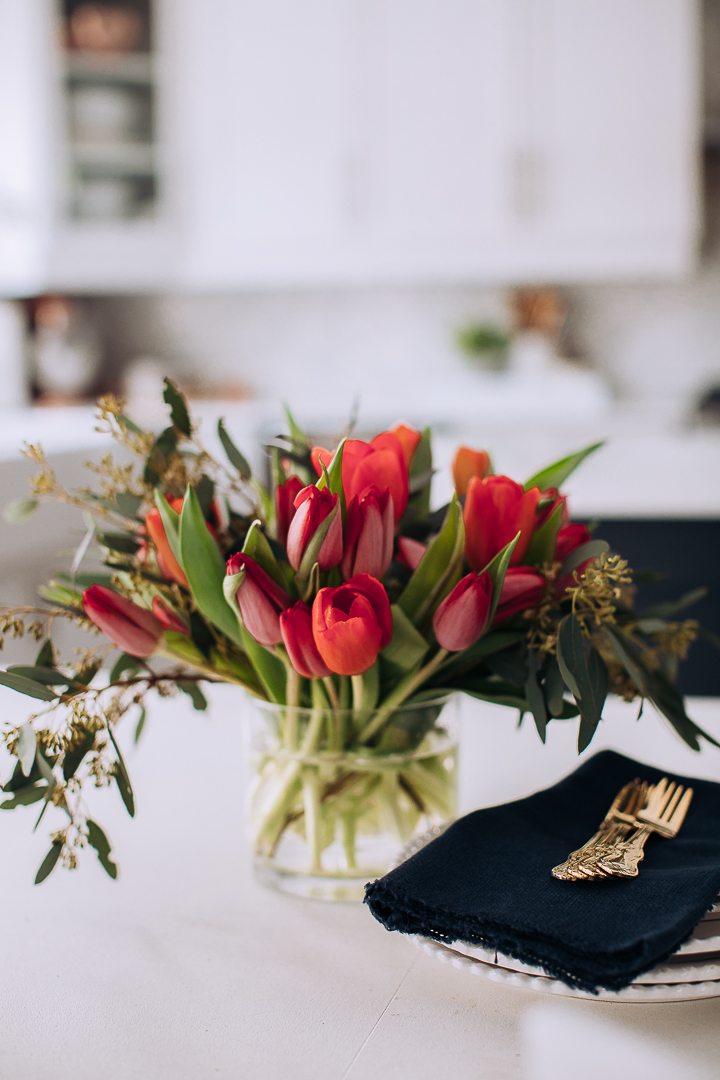 The kitchen is also getting a little makeover in the next few weeks. Nothing too big but a nice little change.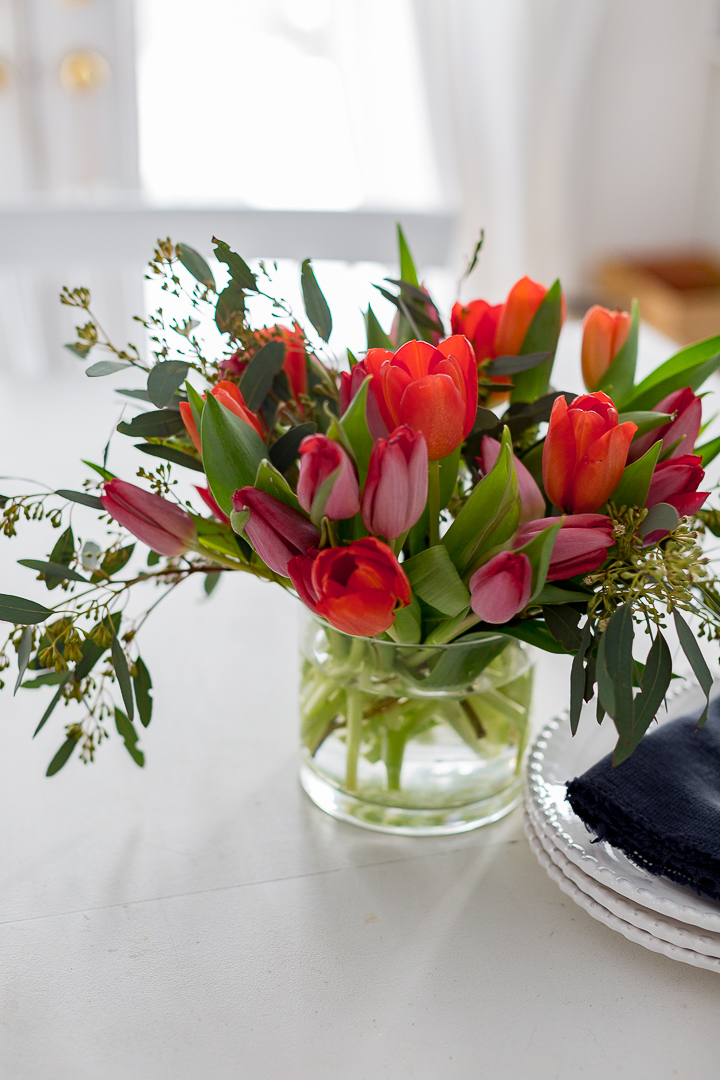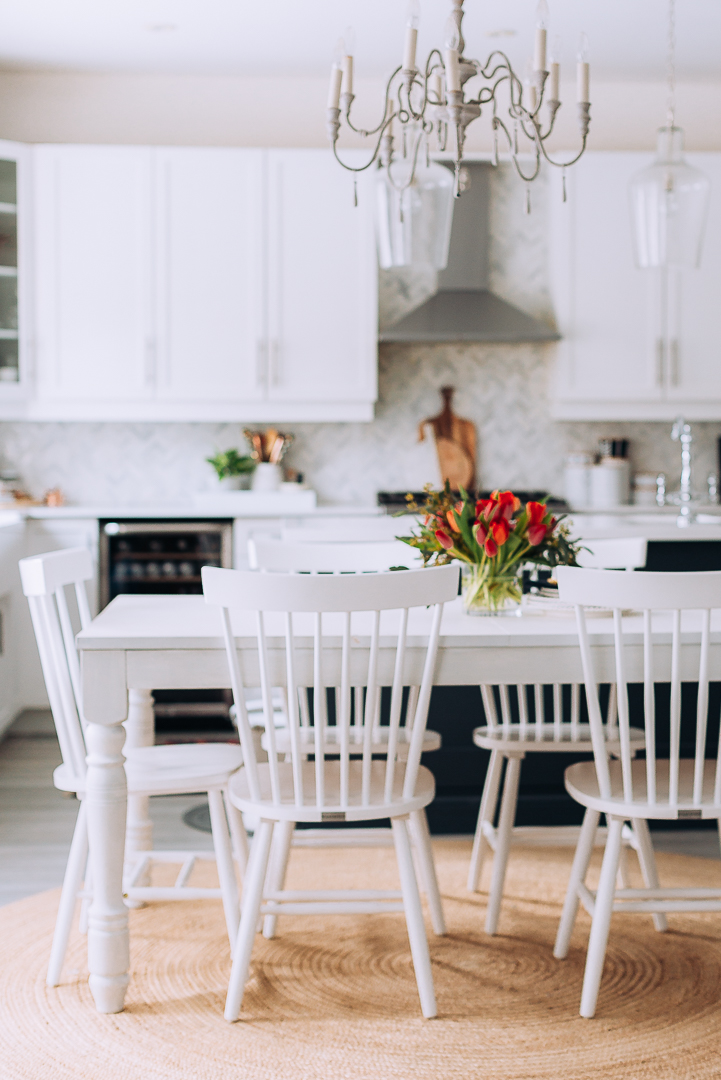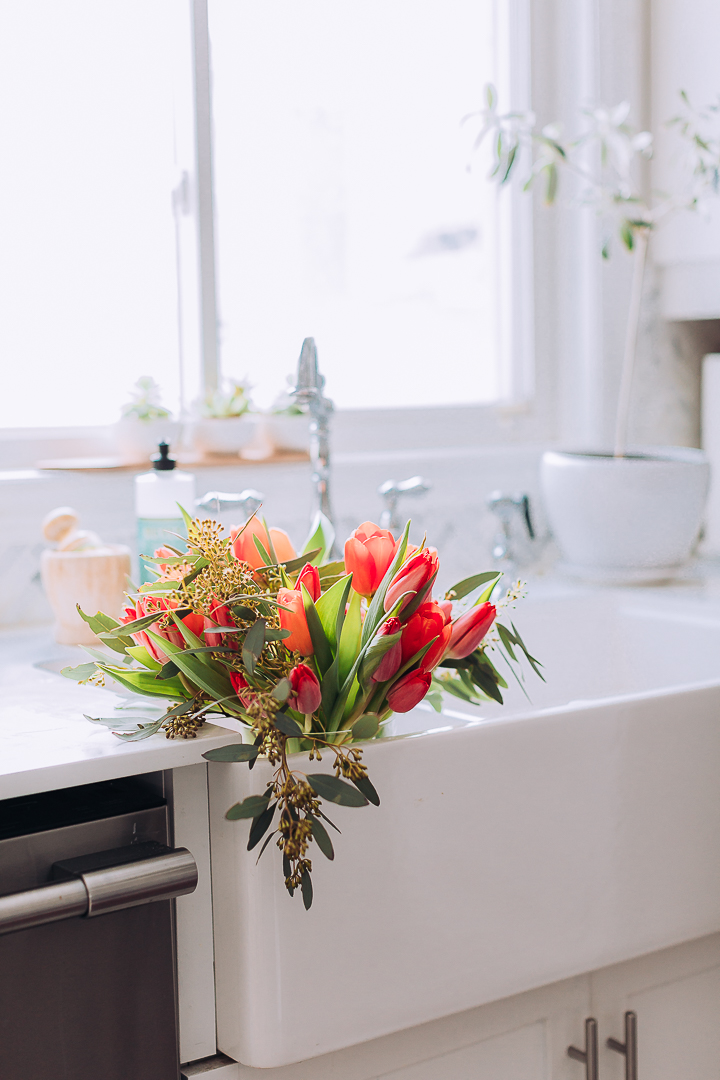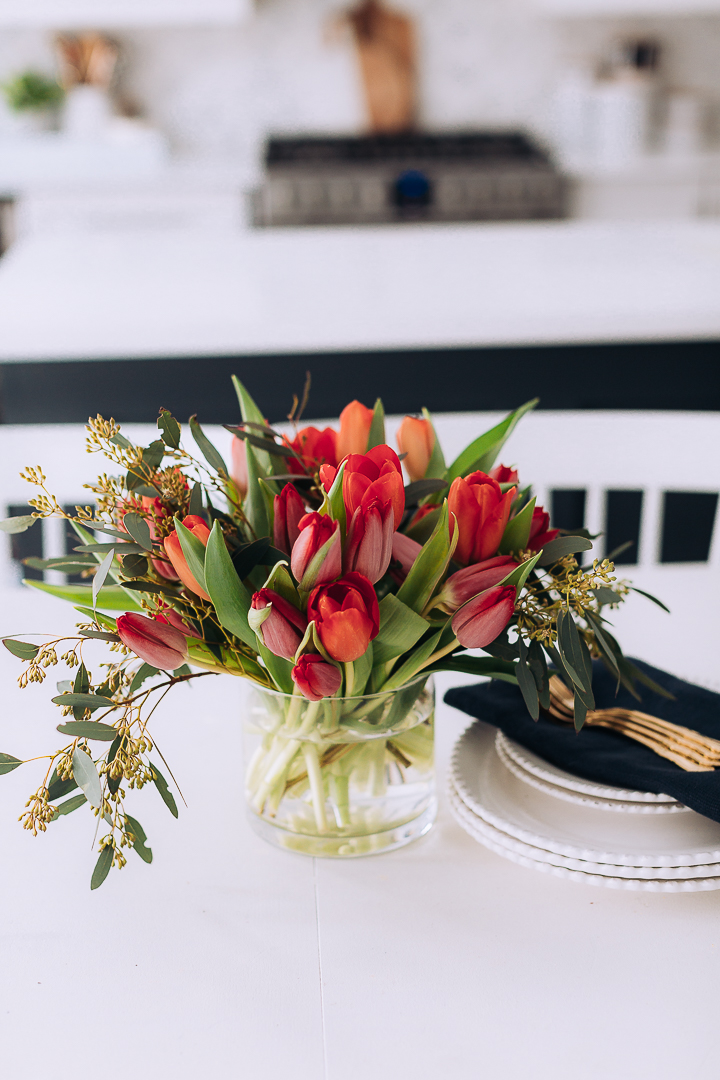 I'm looking forward to this new season and will be sharing more as my decor evolves.
Please don't forget to visit my friends' homes below for more little touches of spring.
Much love,
Lucy
Ella Claire | Maison de Cinq | Craftberry Bush | Rooms for Rent