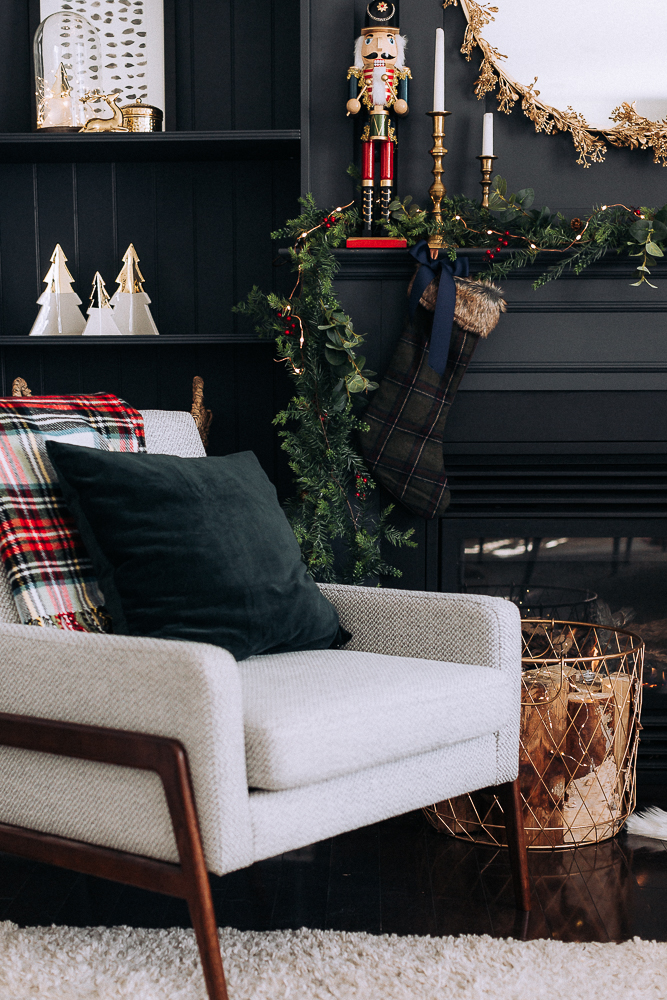 Hello, friends. It's that time of year again to start thinking about Christmas decor. I know it's a little bit early for some but we like to get ahead of the game just so you have time to gather ideas and inspiration.
I'm excited to be participating in the Michaels Makers Dream Tree Challenge this year along with my fellow makers, all of whom are so incredibly talented and creative with their trees. Please don't forget to check them out
The name of the collection I used is called  'Winter Soiree' and it's all about rich/classic tones like red, gold and royal blue.  All the fun colors of a nutcracker.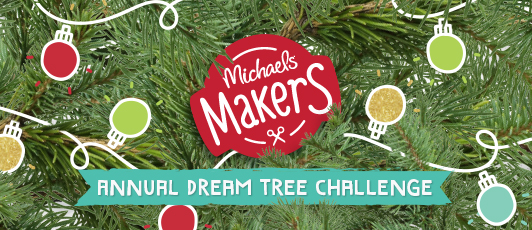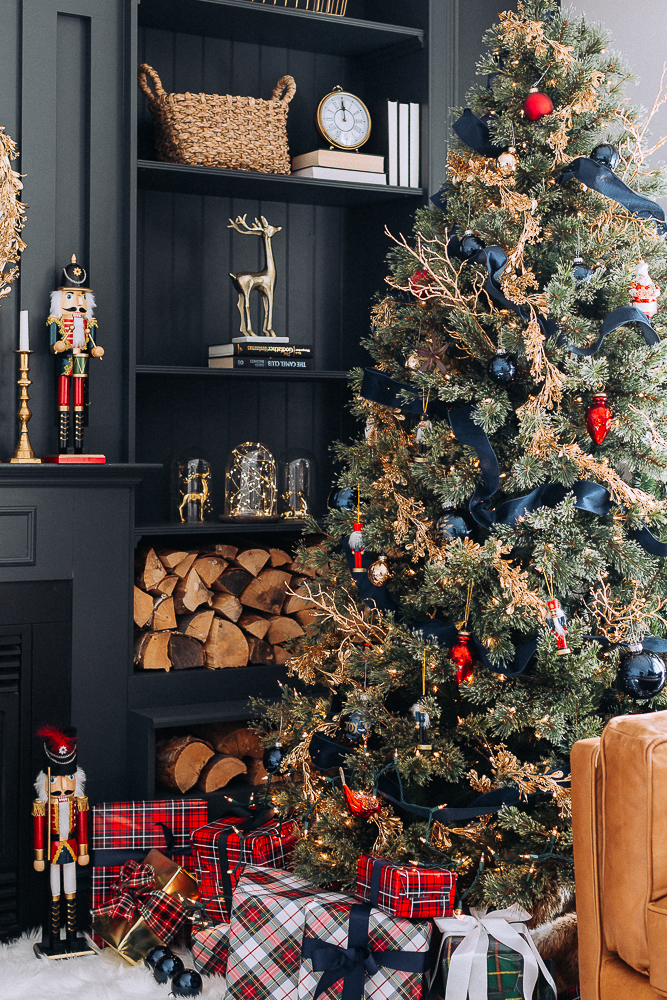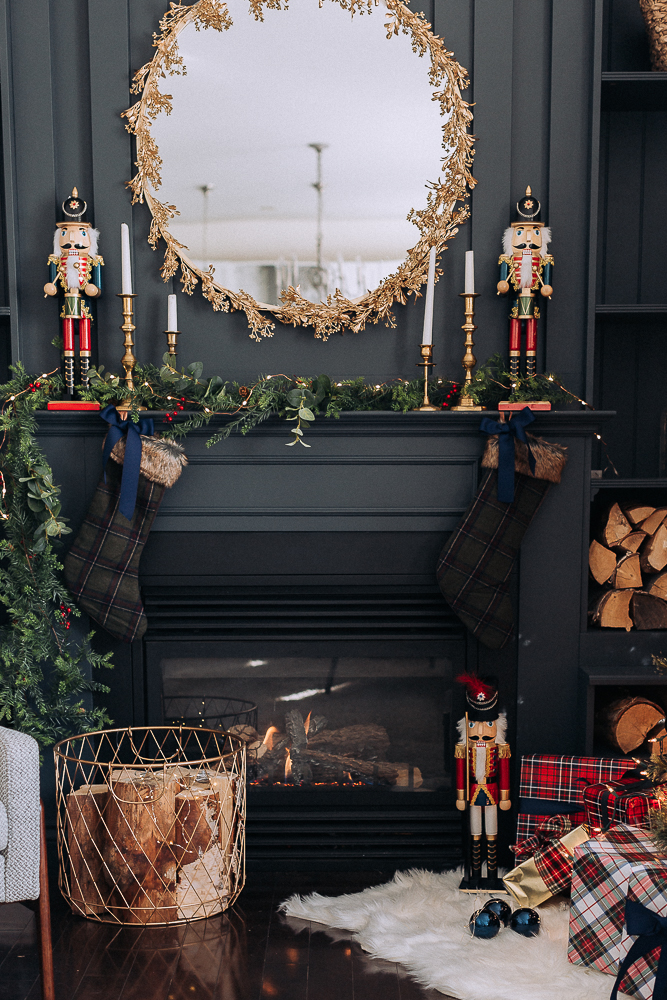 I think the contrast between the gold and red look perfect against the dark walls.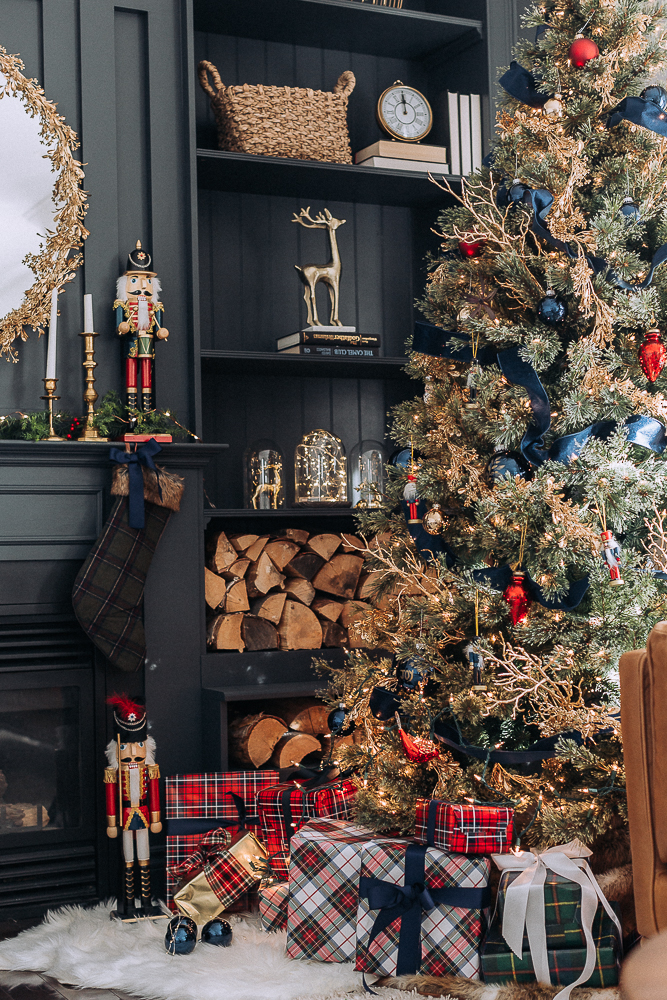 I wrapped some gorgeous velvet ribbon – which I found at Michaels – around the tree along with some gilded picks and some gilded garland.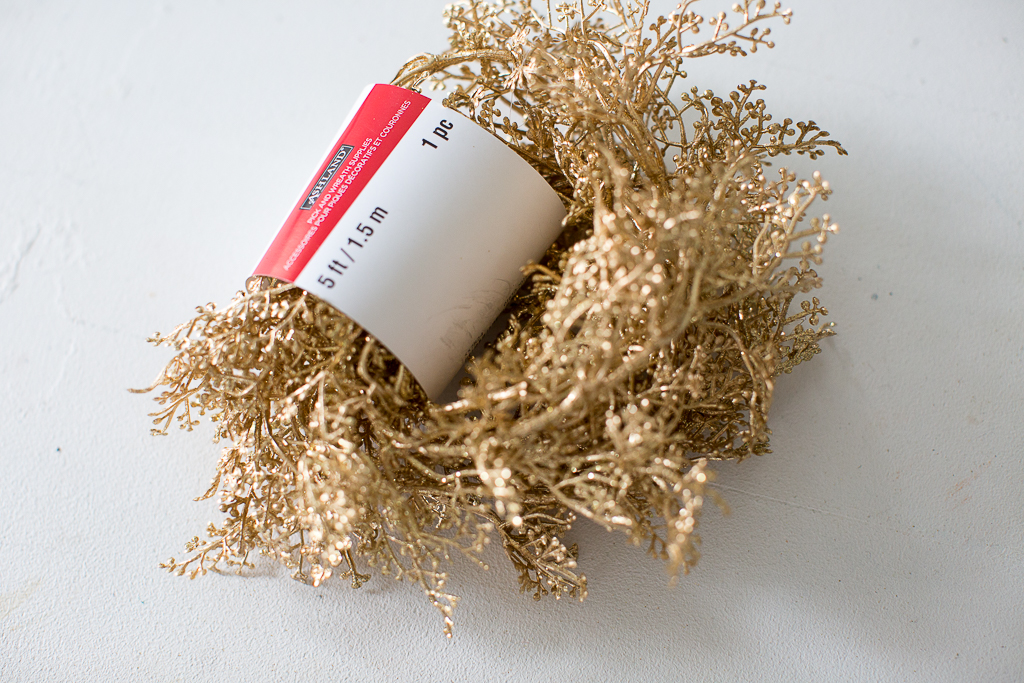 Here is a photo I took at the store of the entire collection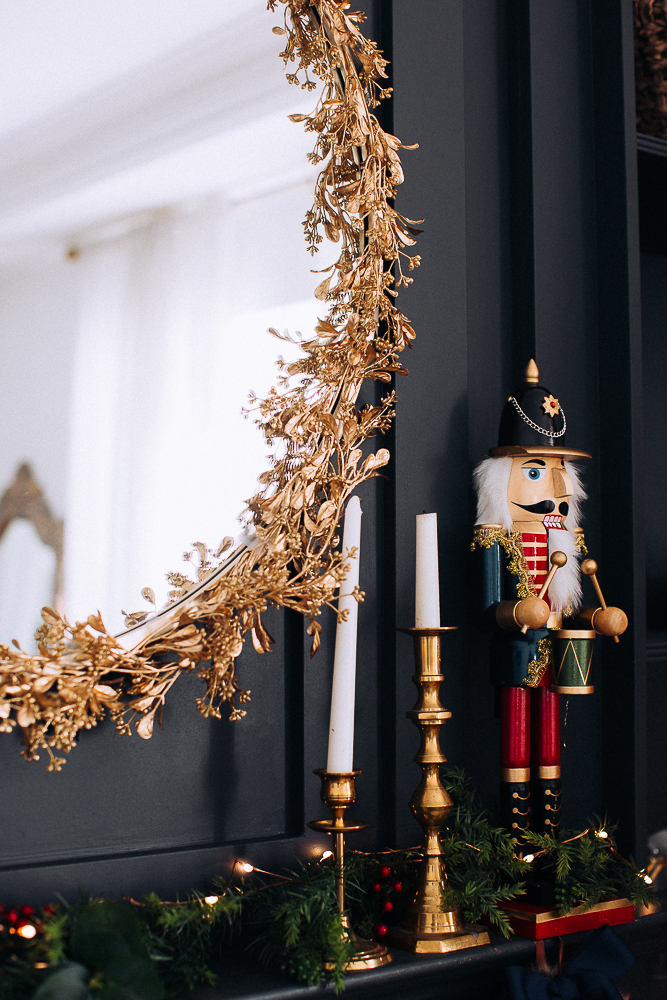 I also used it to wrap around the mirror and I simply attached it with some clear tape. I think it adds a very interesting 'regal' look…:)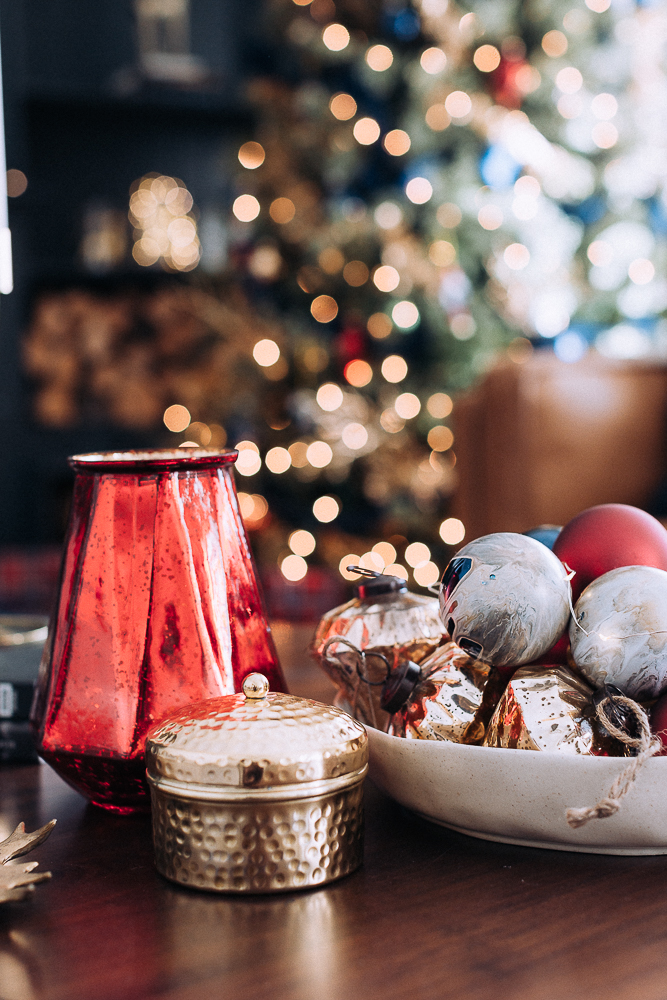 The entire collection is regal and glam but can be easily be mixed with other items at Michaels. For example, this hammered candle is part of the Soiree collection but look how well it goes with the red mercury vase.  Michaels holiday décor collections  make it easy to find your holiday style and bring your vision to life! From the perfect tree and trimmings to creative gifts and DIY supplies, Michaels has all the ingredients to create wonder-filled memories for family and friends.
You can find the DIY for these marbled ornaments HERE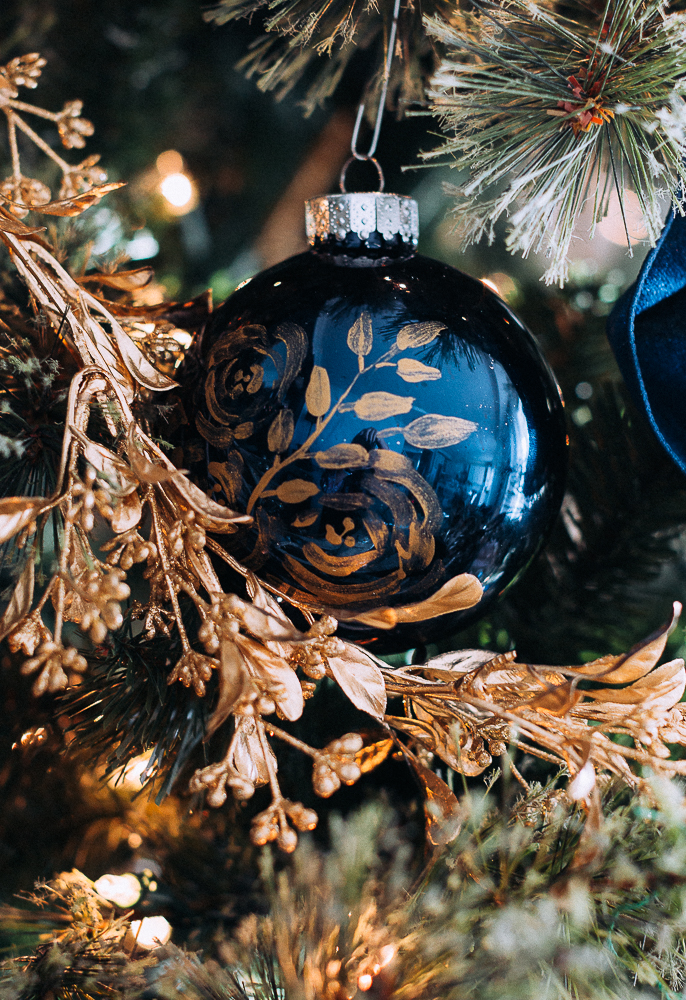 Here is another DIY ornament I shared yesterday.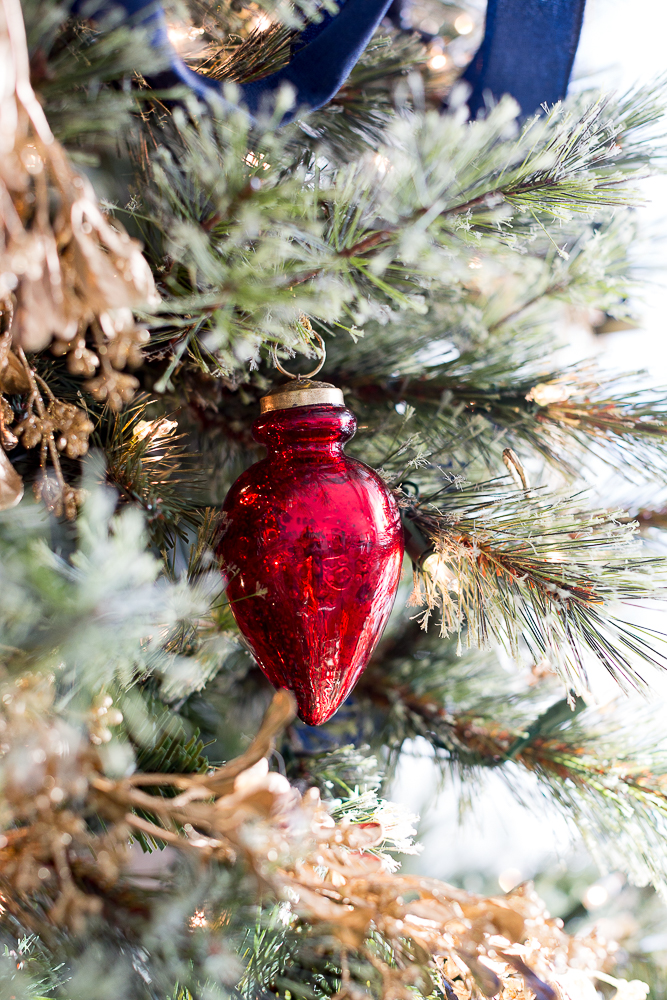 These red glass ornaments are stunning and I love the pop of color it adds to the tree.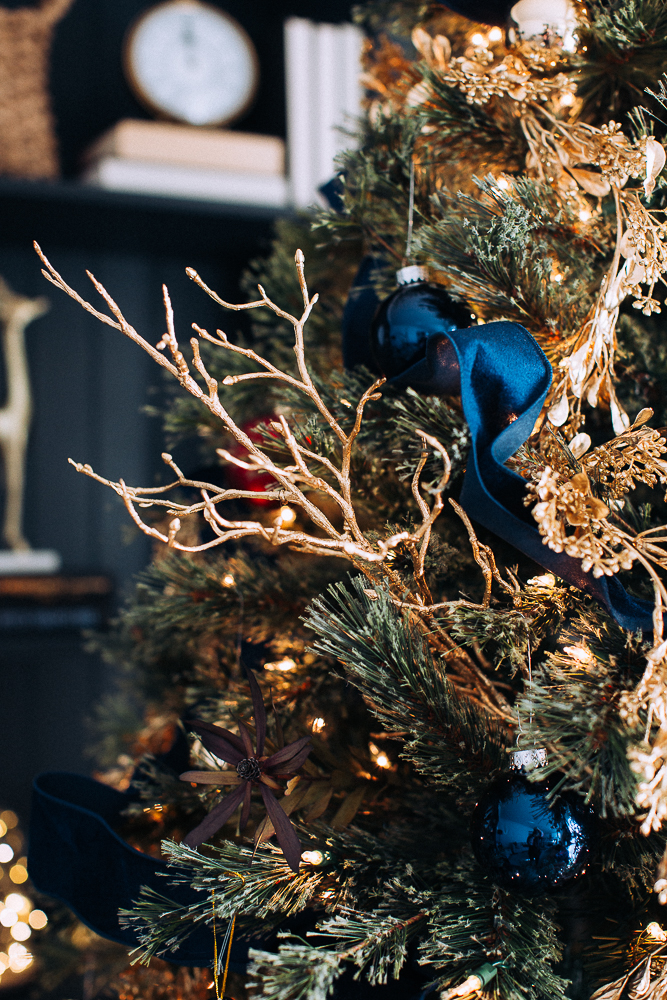 Here is a closer look at the gilded branch and blue velvet ribbon.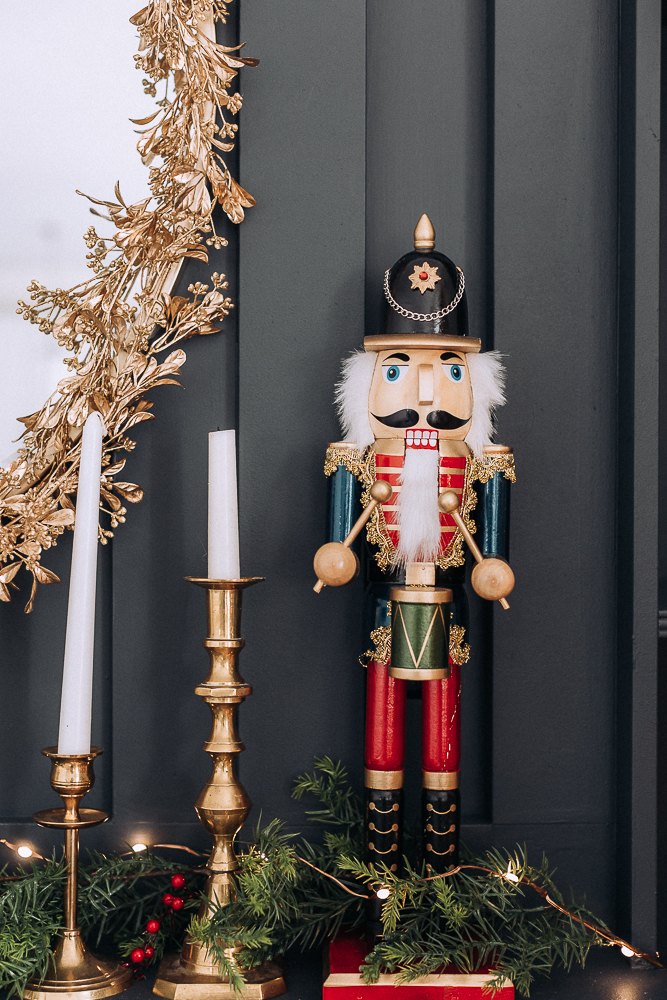 I'm in love with these giant nutcrackers and as usual, I took advantage of the buy one get one free offer.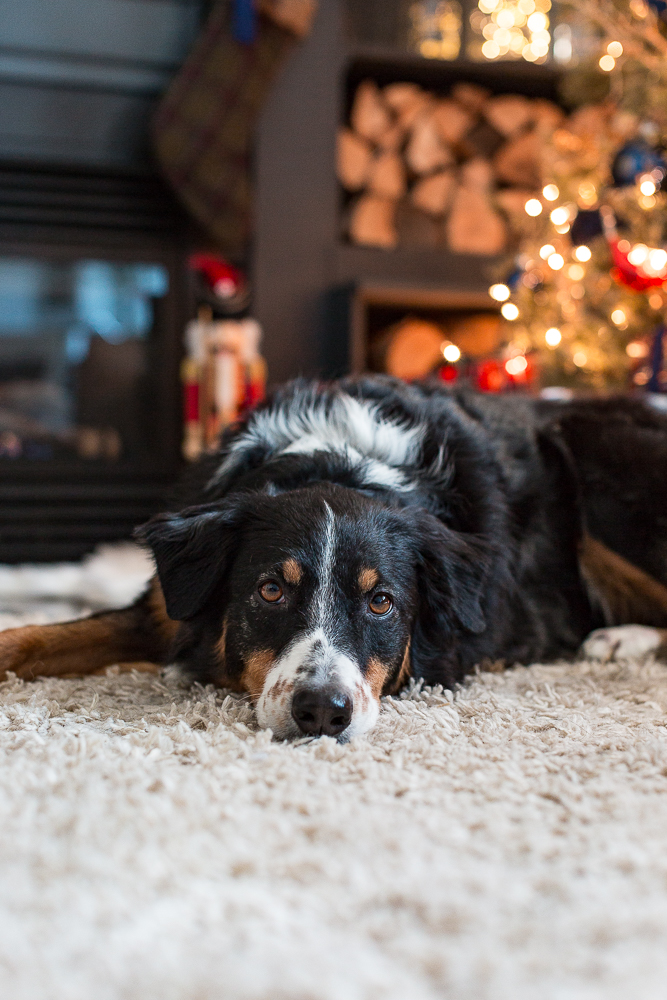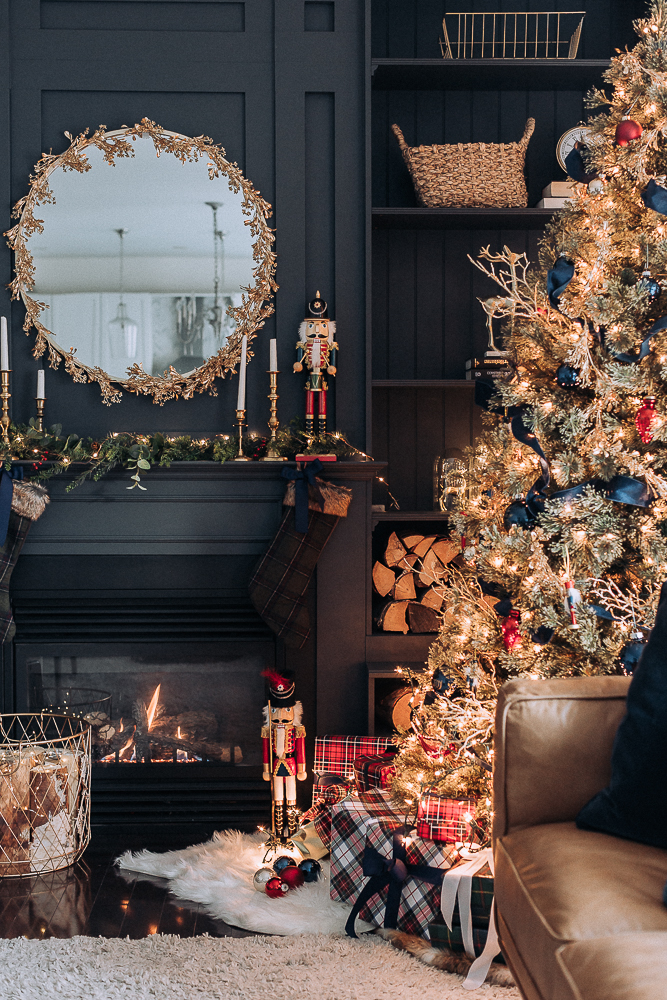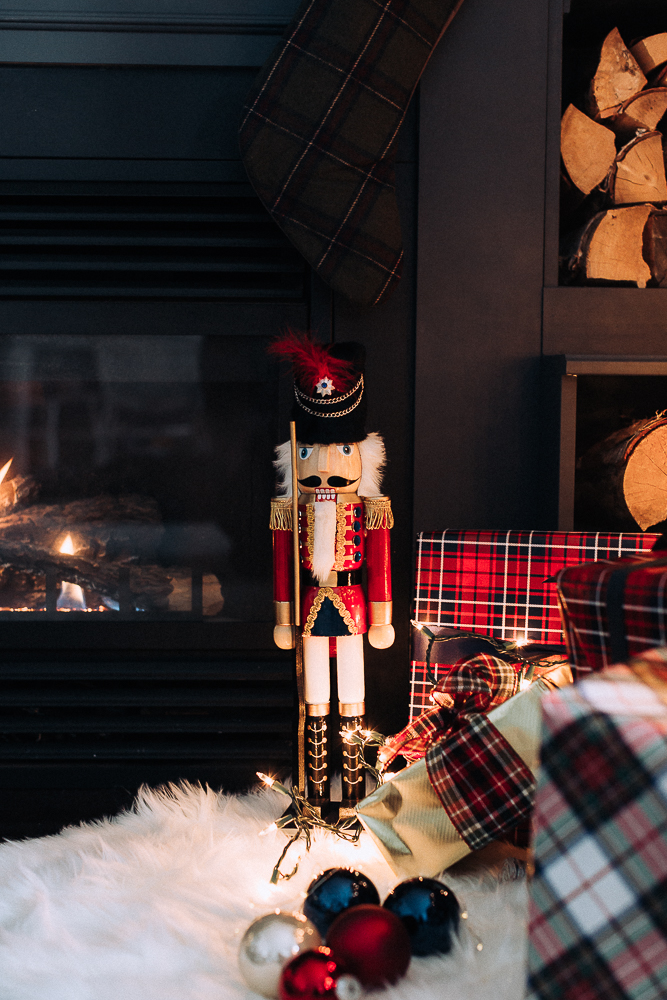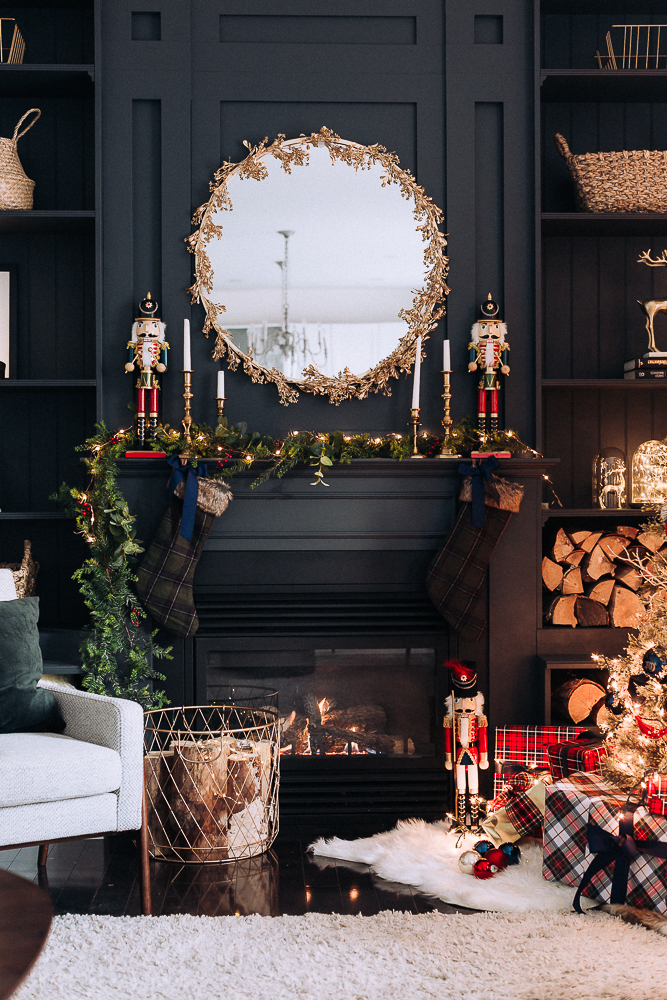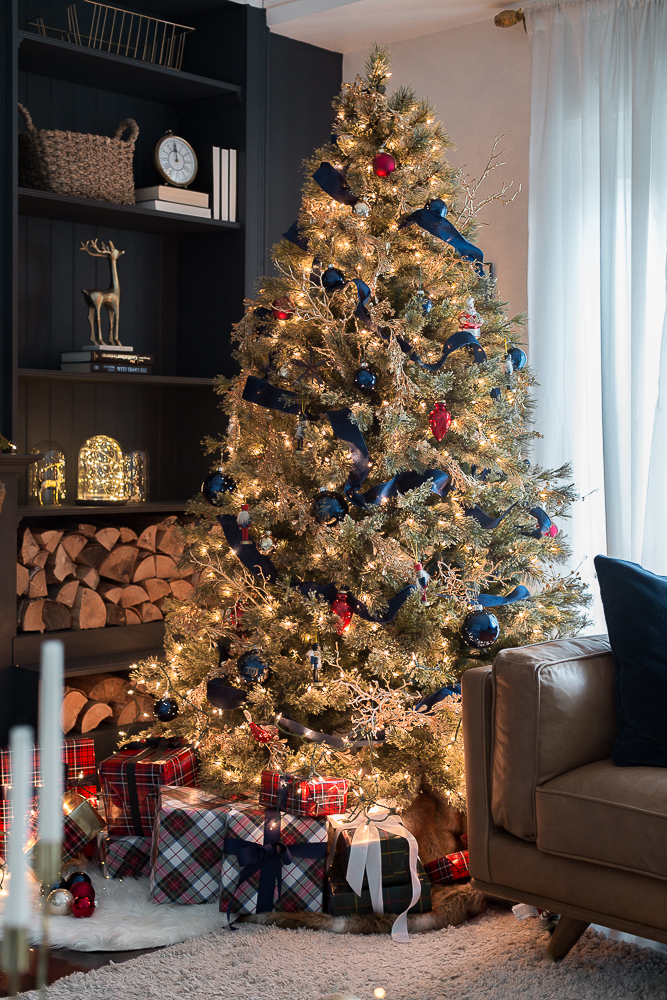 I received the 7.5 pre-lit Jasper Cashmere Tree which is the perfect size for this space.  I was a little worried the colors would clash with the new sofa but I think they look great together.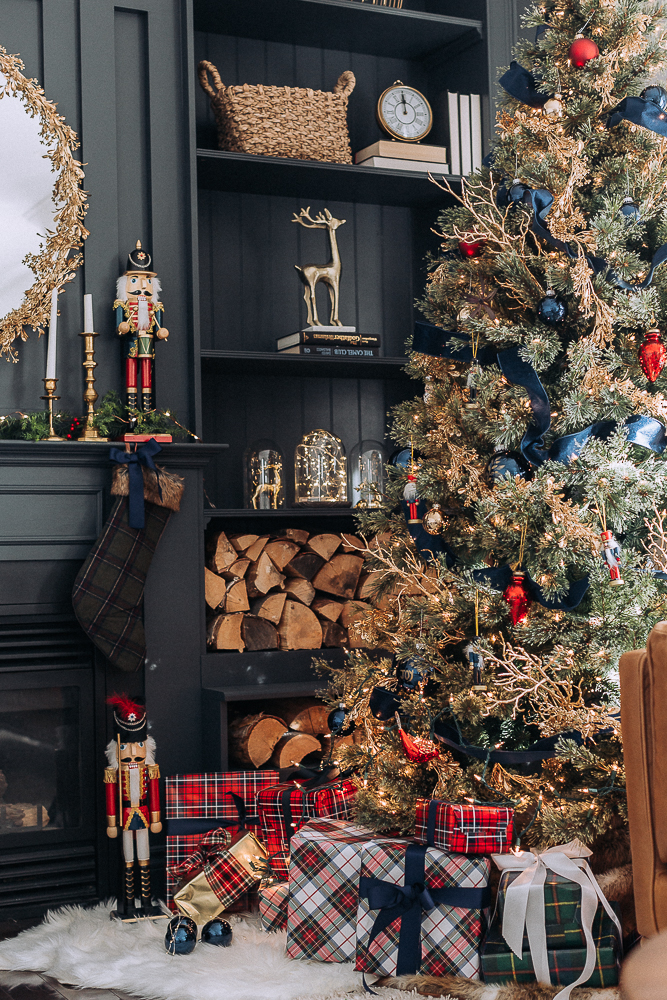 Michaels also has so many little twinkly lights and glass cloche that add the perfect extra sparkle.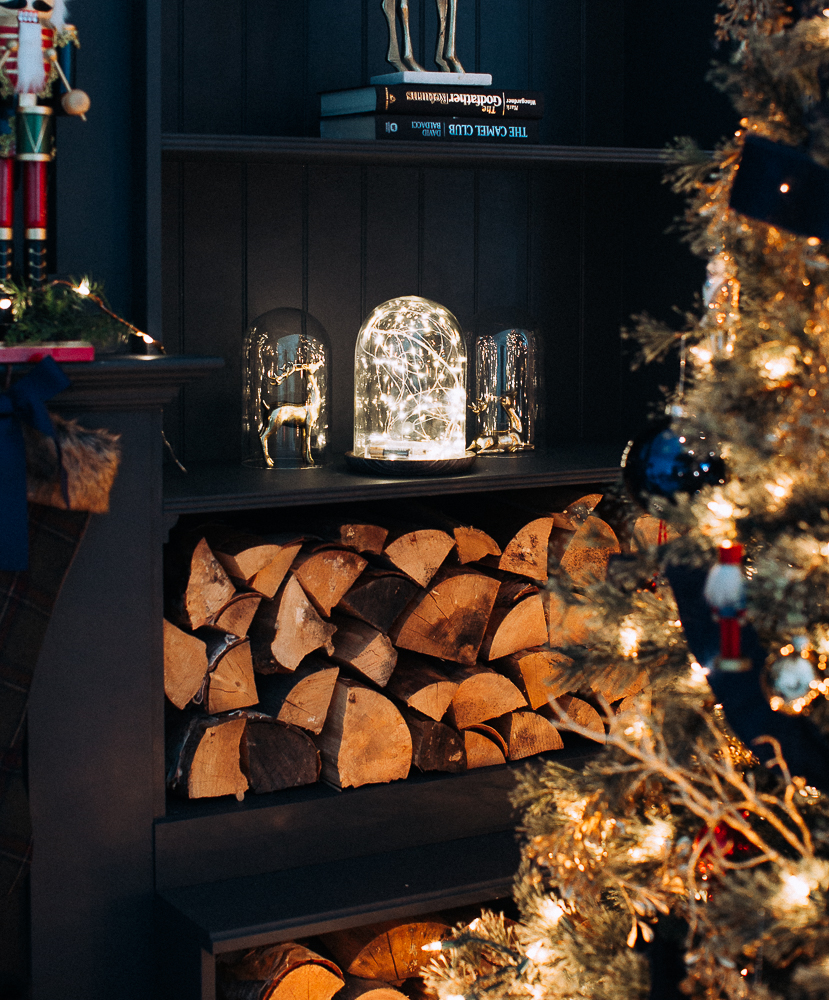 Here's a closer look at the cloche. Isn't it soooo pretty?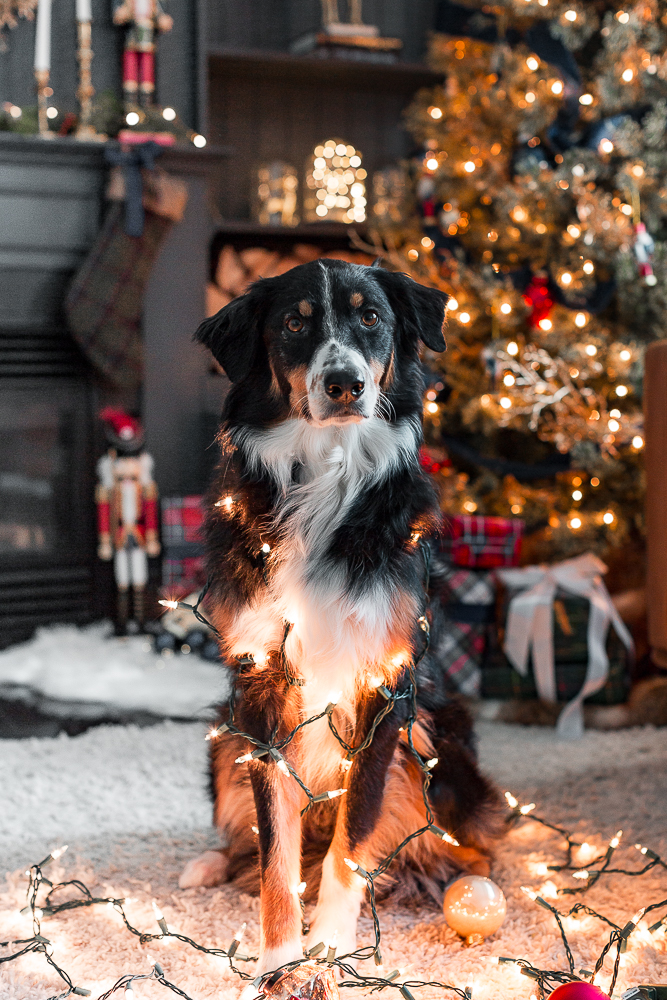 So there you go. What do you think?
Thank you so much for stopping by. I hope you found a little inspiration as you plan your upcoming Christmas decor.
much love,
Lucy
PS. Here are some of the other trees my fellow Michaels Makers shared today…:)
Lovely Indeed: https://lovelyindeed.com/hey-holidays-a-pink-red-and-green-christmas-tree/
Lil Blue Boo: https://www.lilblueboo.com/2018/11/farm-sweet-farm-a-rustic-farmhouse-christmas-tree.html
SugarBee Crafts: https://sugarbeecrafts.com/pink-vintage-christmas-tree-dream-tree-challenge
Just Destiny: https://justdestinymag.com/kids-christmas-tree-ideas/