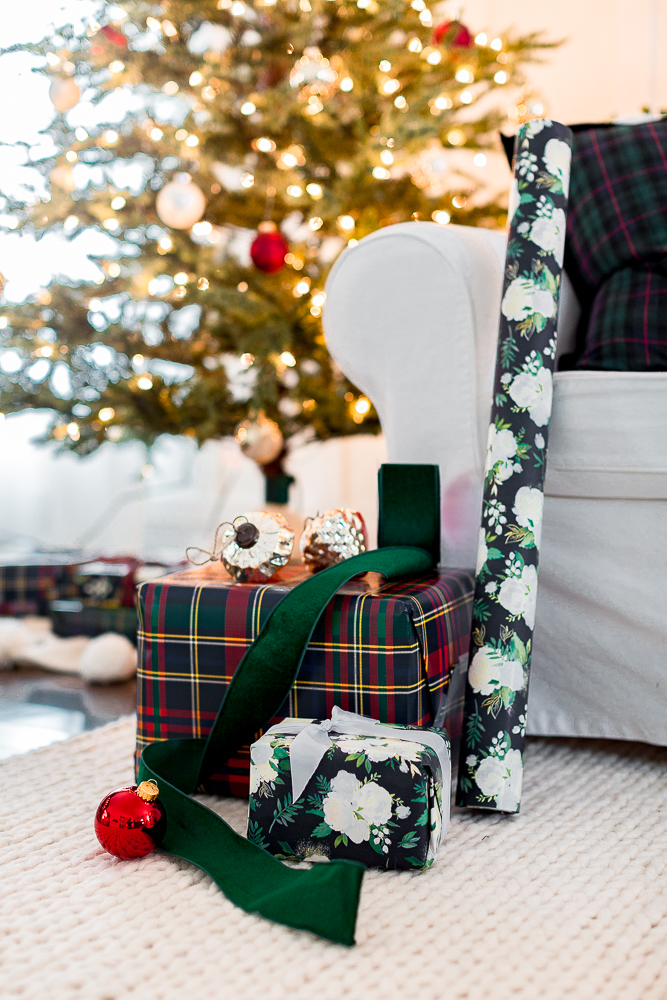 Hello friends. I hope you had a nice weekend. I can't believe that it's already mid November. It feels like winter has come quicker than usual. Which I guess it's ok, because that means, cozy fires, family and Christmas.
Today I'm joining my friends again on Seasons of Home, this time sharing our living rooms all decked out for Christmas.
I know that I say this every year, and I don't say because I'm looking for attention but I really do get super insecure about my decor and this year in particular because I took  a new direction and I'm still trying to
figure it out.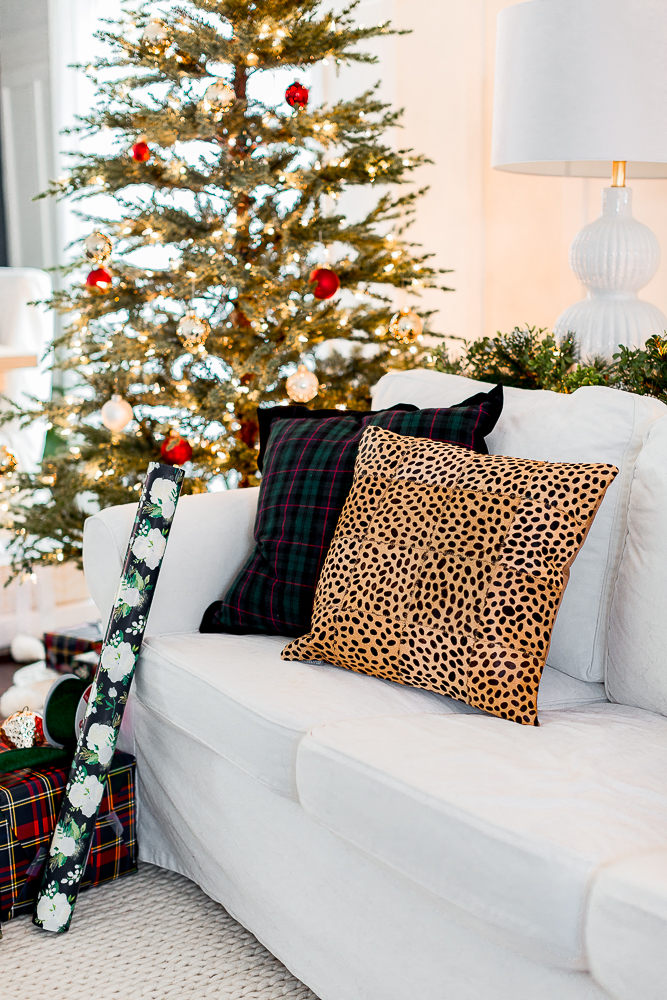 So I will give you little peeks of what I've done so far, but because I don't love it 100%, I will probably be tweaking it for my Christmas home tour this year.
You might know that I decided not to use my flocked trees this year and I do miss them a little but you can appreciate that I've had a flocked tree since 2014 and I just needed a change.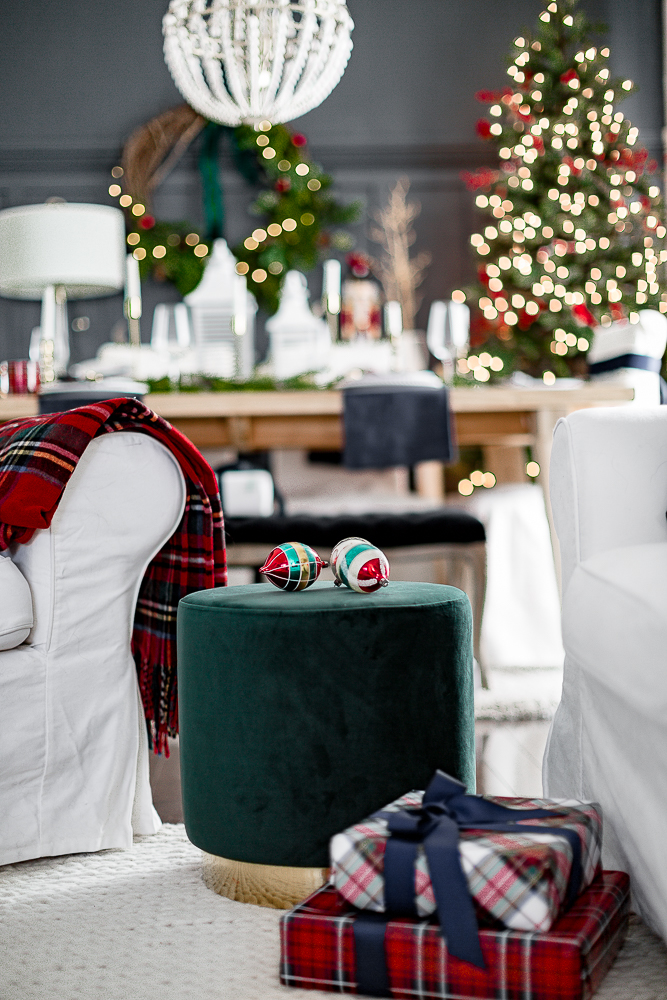 I originally had the tree in the usual spot and with very few bulbs. But as you will see in the other photos, I moved it to a new spot and tried to include more decorations. I ended up changing it again because I wasn't loving it.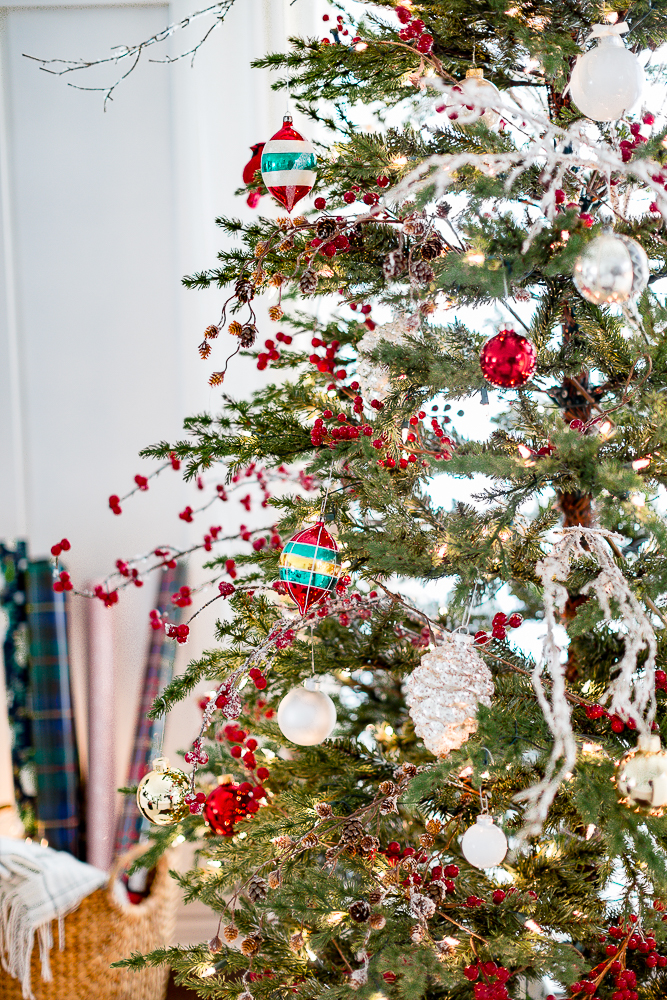 What I do love and I'm finding while using traditional colors is that there's a sense of nostalgia that I didn't really get with neutrals. I can't put it into words.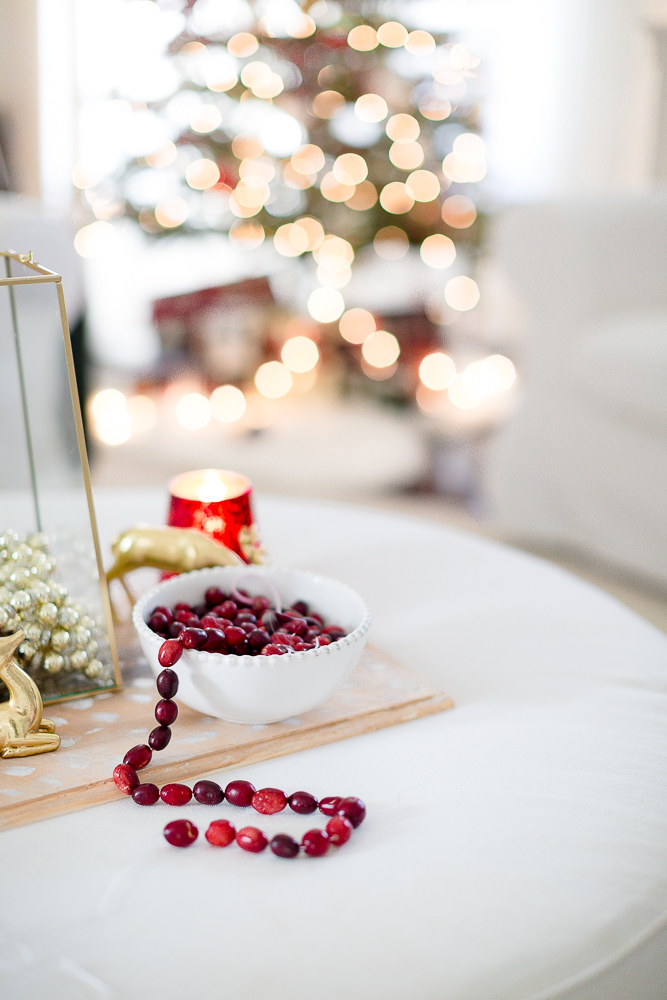 One thing that I do know is that red will always be THE perfect Christmas color. 🙂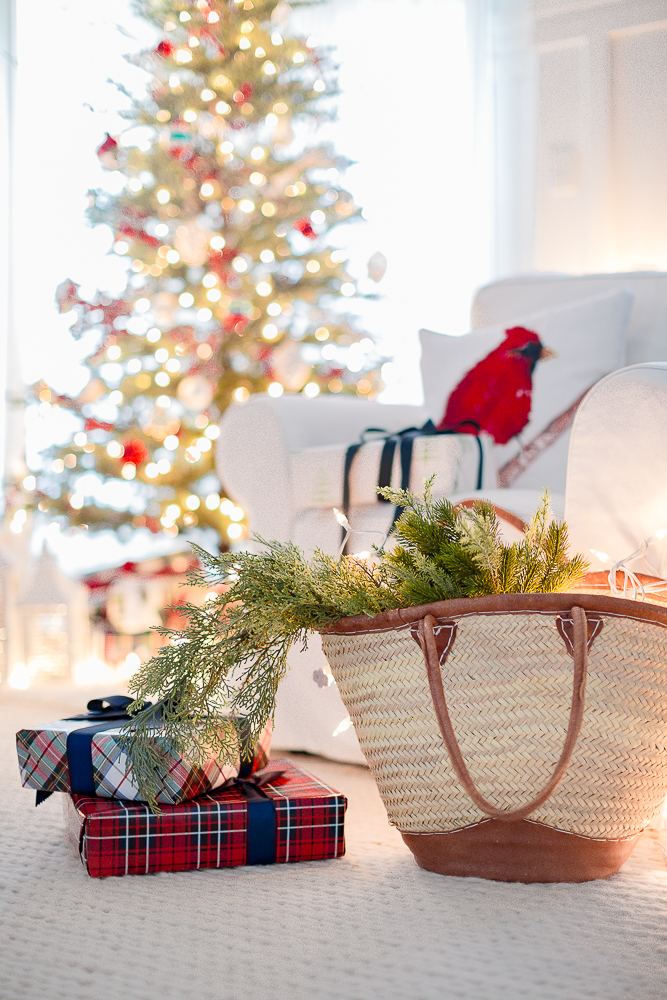 I took a lot of photos of the tree but I don't love any of them so I've decided not to post them.  I seriously need to learn to take photos of Christmas trees by a window.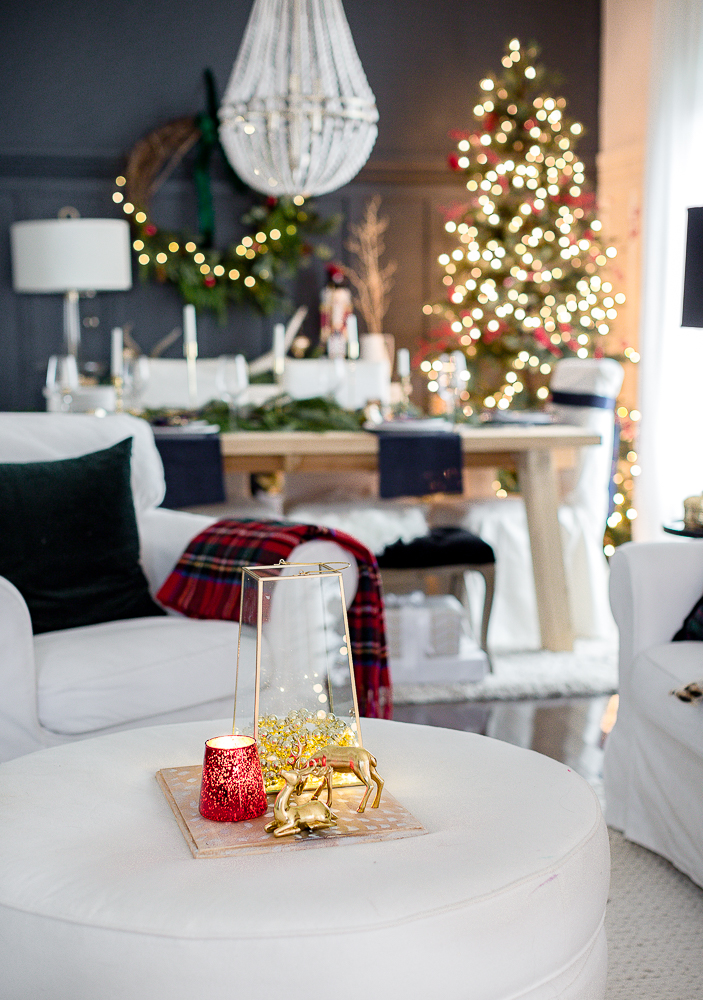 I do love having a tree in the dining room. The extra glow is so pretty in the evening.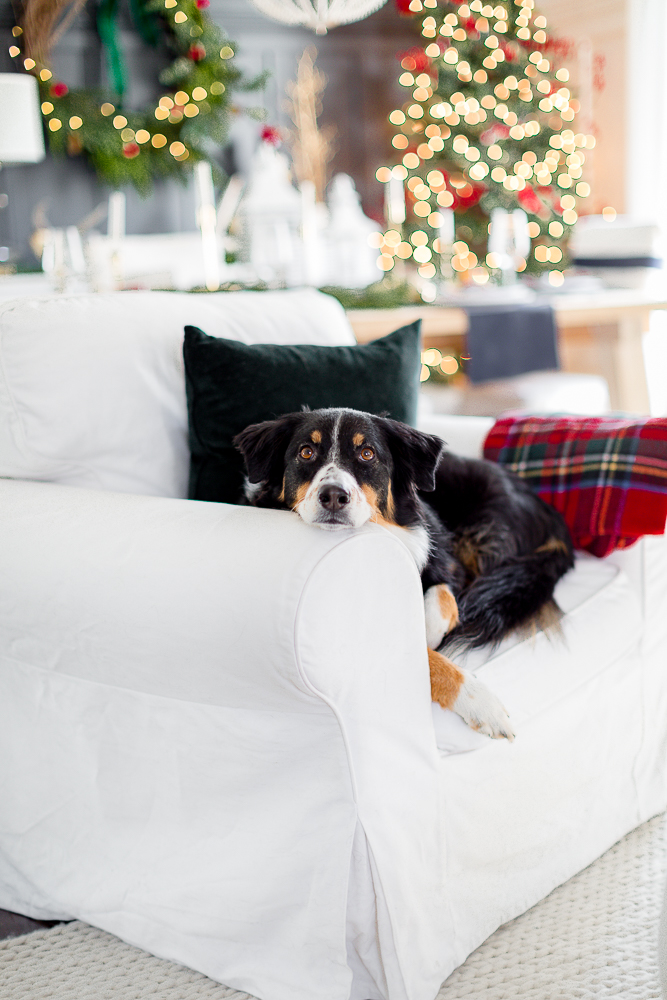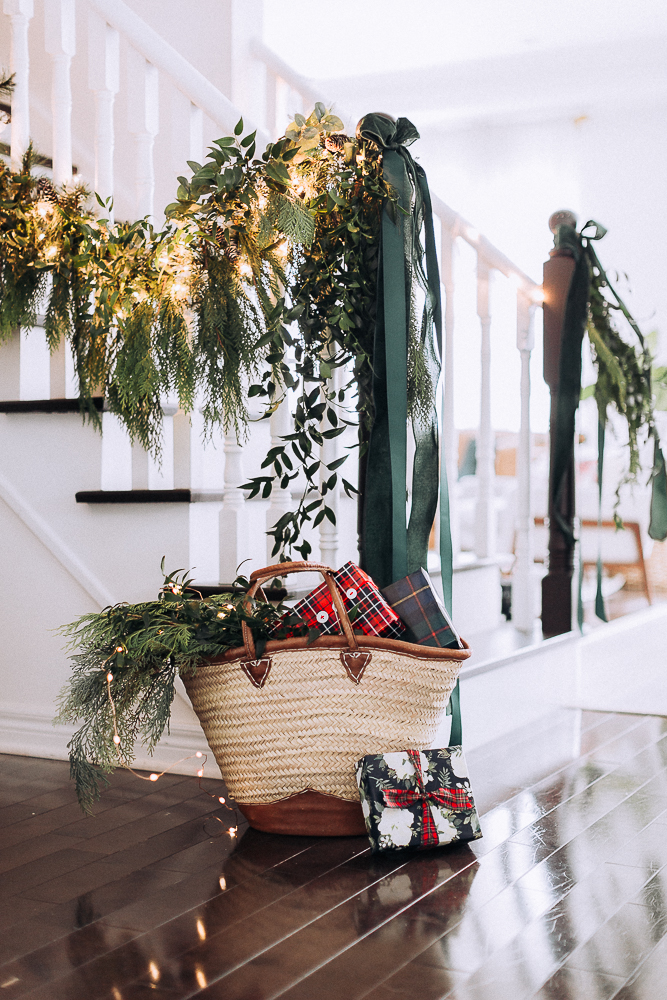 I also worked on the banister last week, and that I'm happy with. I'll have more on that later on. In the meantime, enjoy the gorgeous homes below.
Thank you so much for stopping by. xo
Lucy
Ella Claire | Nina Hendrick Design Co. | Zevy Joy | Beneath My Heart
Boxwood Avenue | Craftberry Bush | Inspired by Charm | Home Stories A to Z
French Country Cottage | Rooms for Rent | City Farmhouse | Nesting with Grace
Thistlewood Farms | Jennifer Rizzo | Dear Lillie | Love Grows Wild