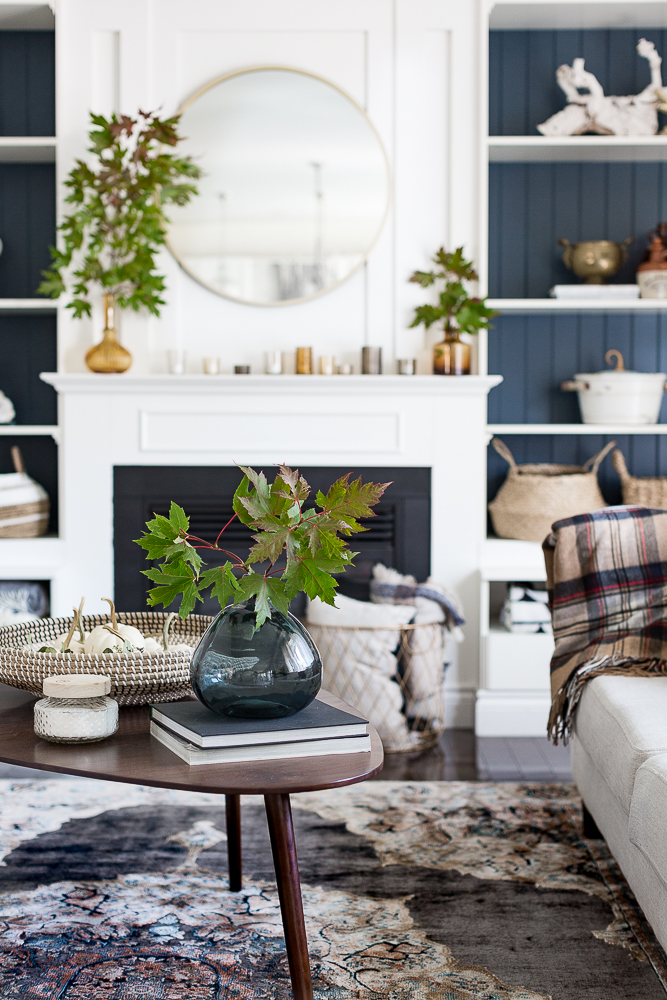 Hello friends. I hope your week is off to a great start. I've been a bit restless lately and really struggling to stay focused. Usually fall brings me endless amounts of inspiration and there's something about the season that brings out the 'artist' in me, but for some reason this year I can't find my groove. I have been changing things around and trying to bring in some modern living room fall decor. I go back and forth wanting to paint the shelves white again or paint the entire wall blue.
Changing this to that and that to this and it's a never ending game of musical chairs.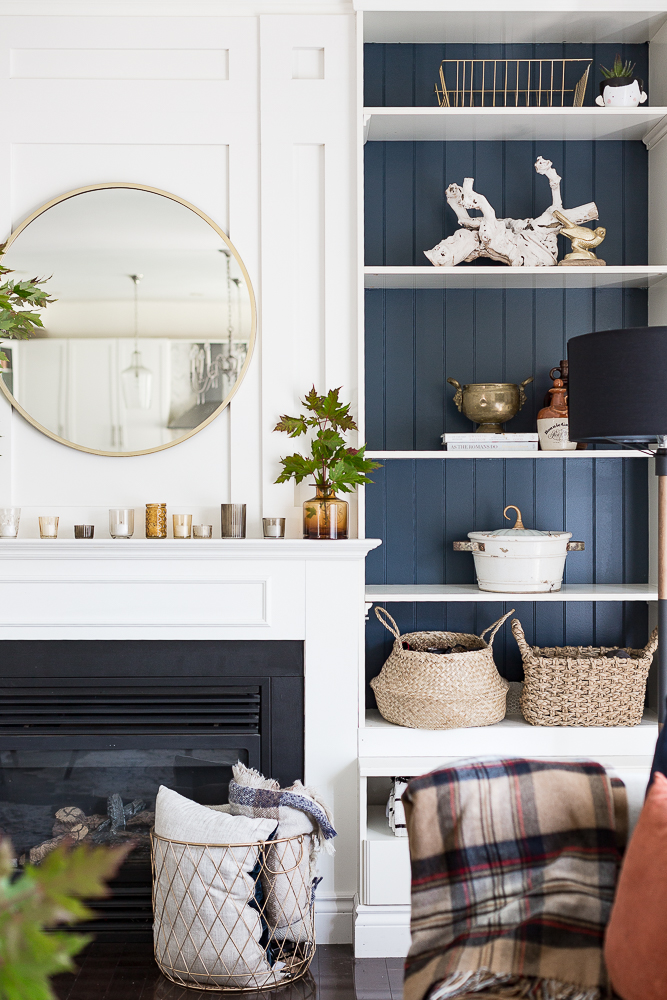 Even though I  do love the blue paint and I think it makes the living room look  more modern,  I know come Christmas, the color will clash with my Christmas decor so I will probably be making a decision very soon. That's one unfortunate thing about being a blogger, it's hard to live one season at a time because you're always thinking of the upcoming season. 

For now, The shelves will remain this color.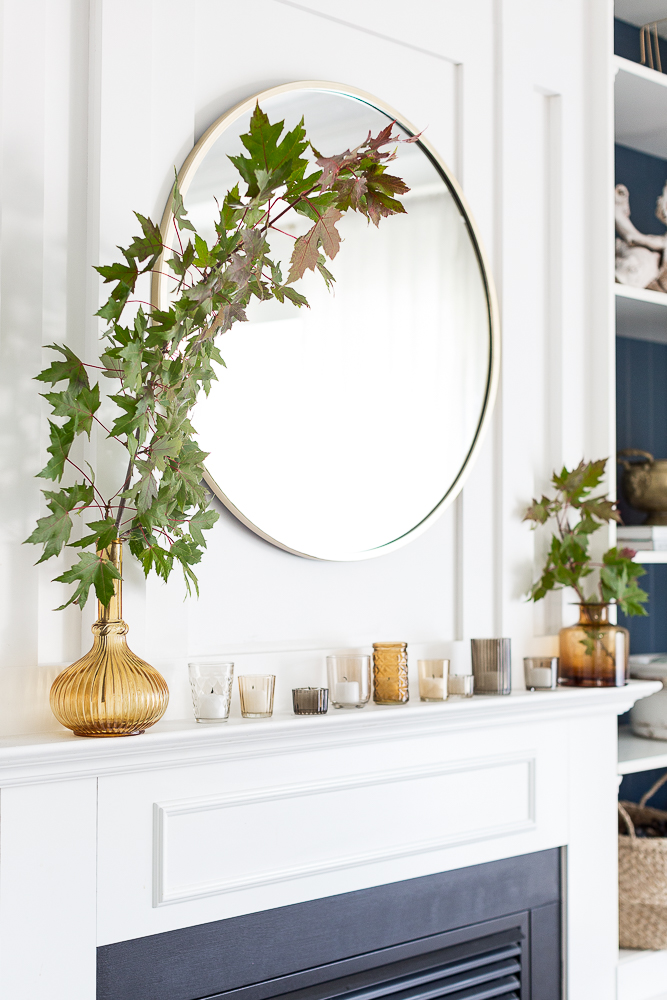 The other day I shared the process of decorating my mantel. You can see the post HERE. So you might see some photos where the living room changes back and forth. It's the story of my life right now. lol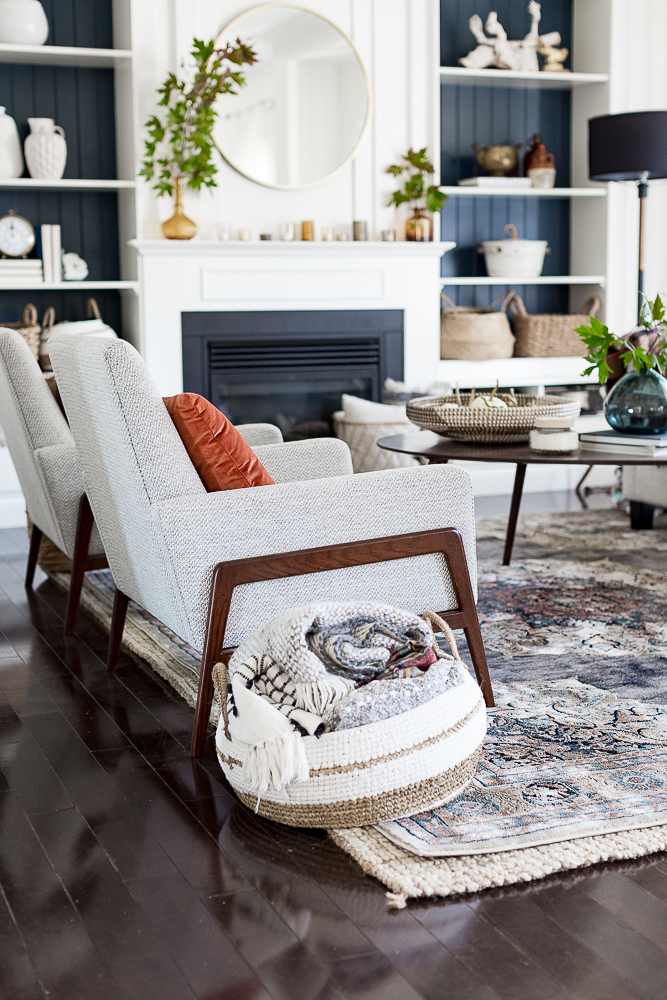 I recently ordered THIS rug from Boutique Rugs to add a little warmth to the space. I like the rug, however, it's a little hard to capture the true essence of the colors of the rug. FYI, the colors on  their website look a lot warmer  than in person.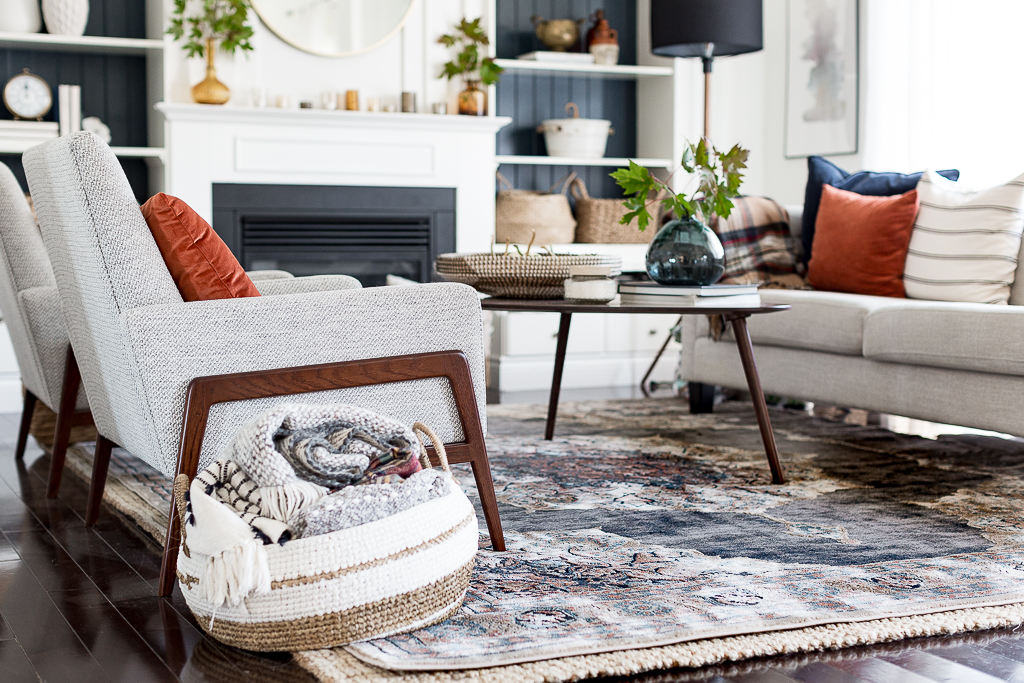 I think that if I decide to paint the entire wall blue, the  rug is going to look great in this space.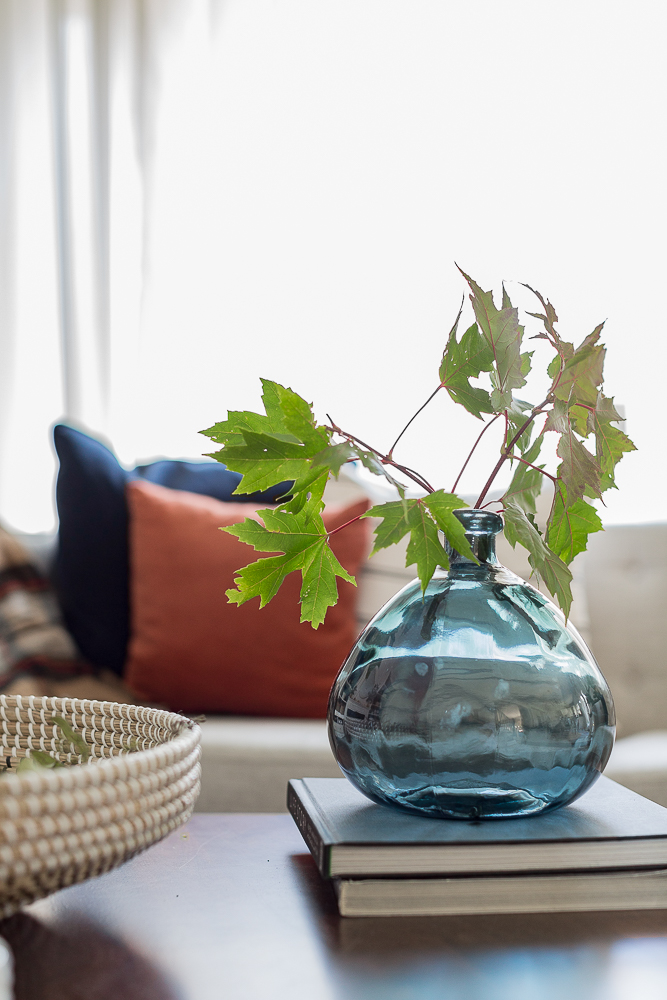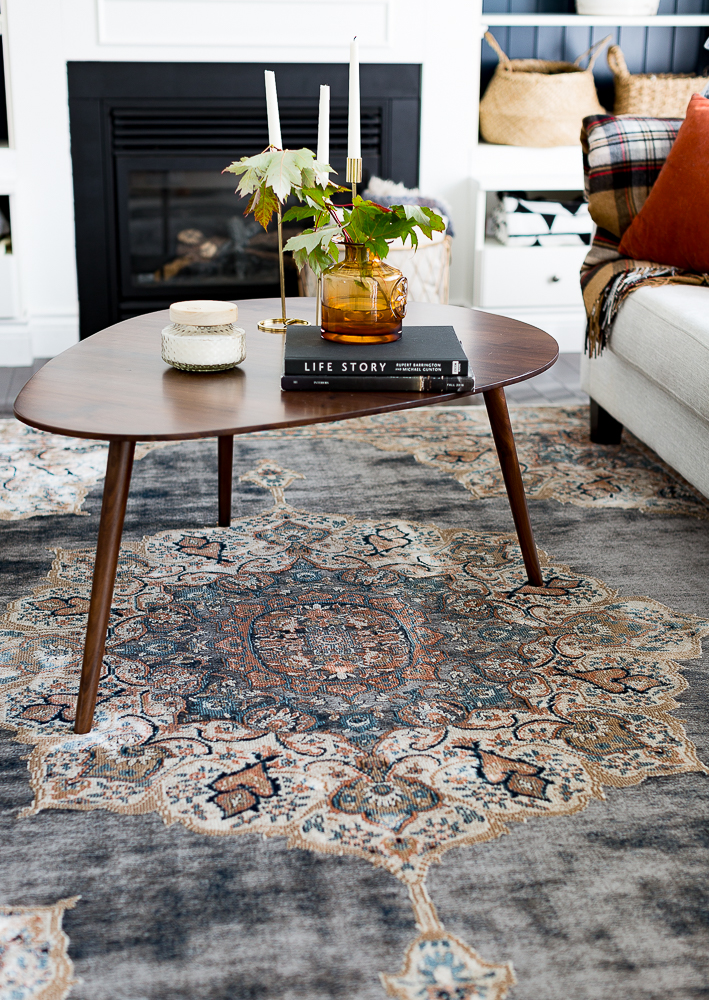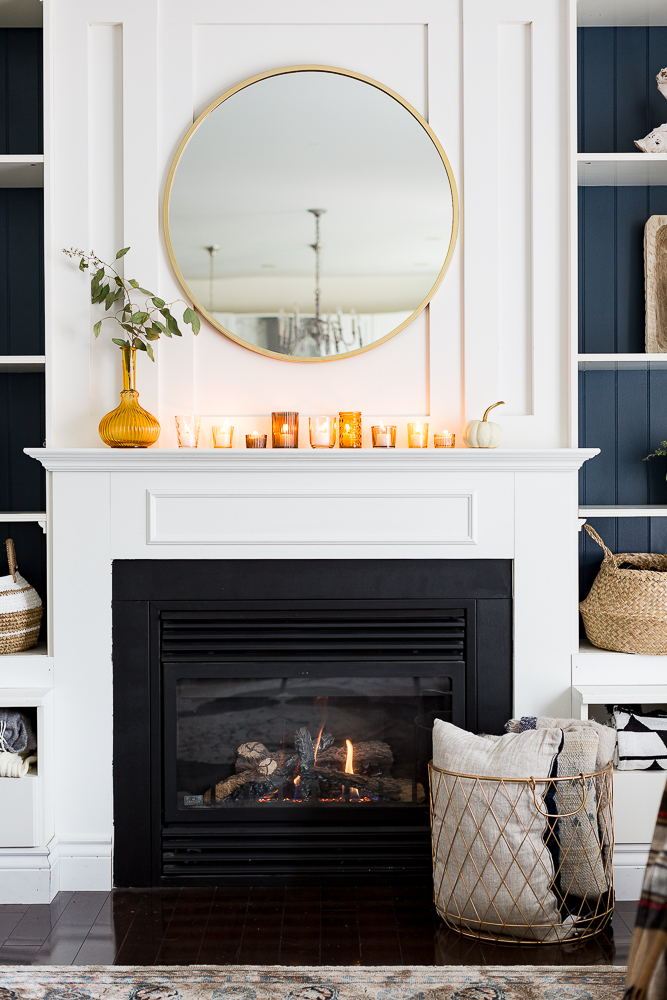 The days have not been cool enough to turn on the fireplace yet, but I love how cozy it makes the living room look so I turned it on for a tiny little while.  The votives can be found HERE. I am going to be using them on a tablescape later on next week so stay tuned.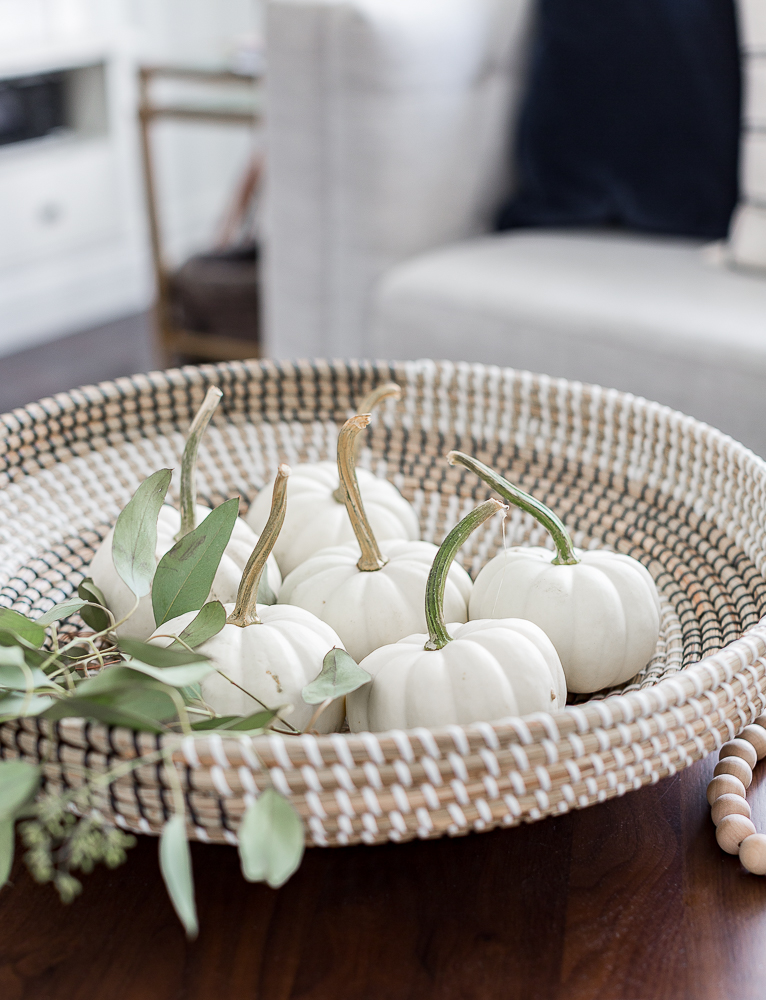 Some sweet white baby boos. I painted some of the stems gold because why not? ha.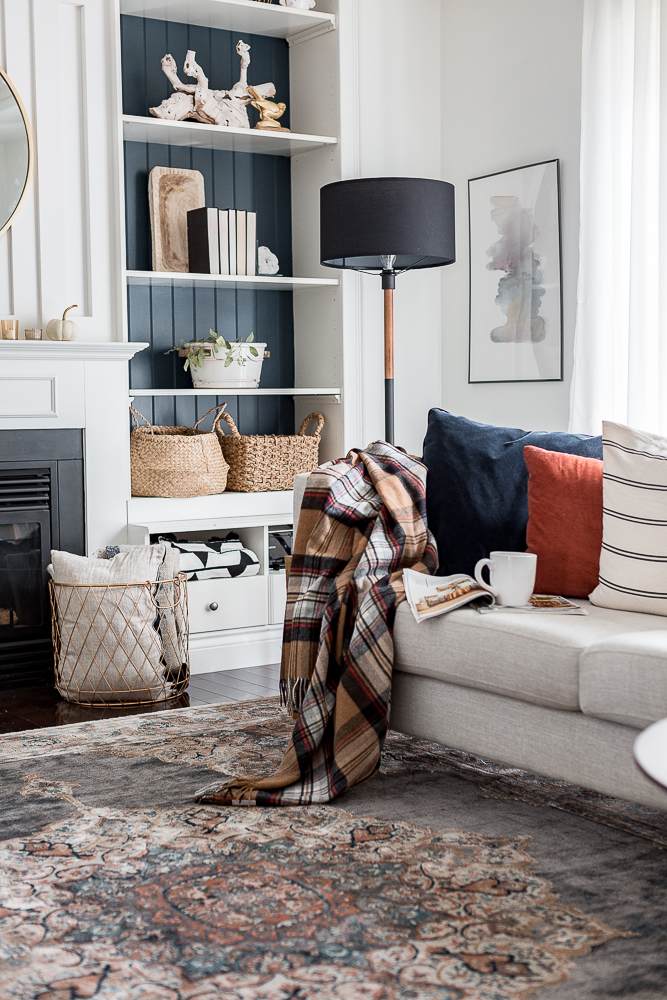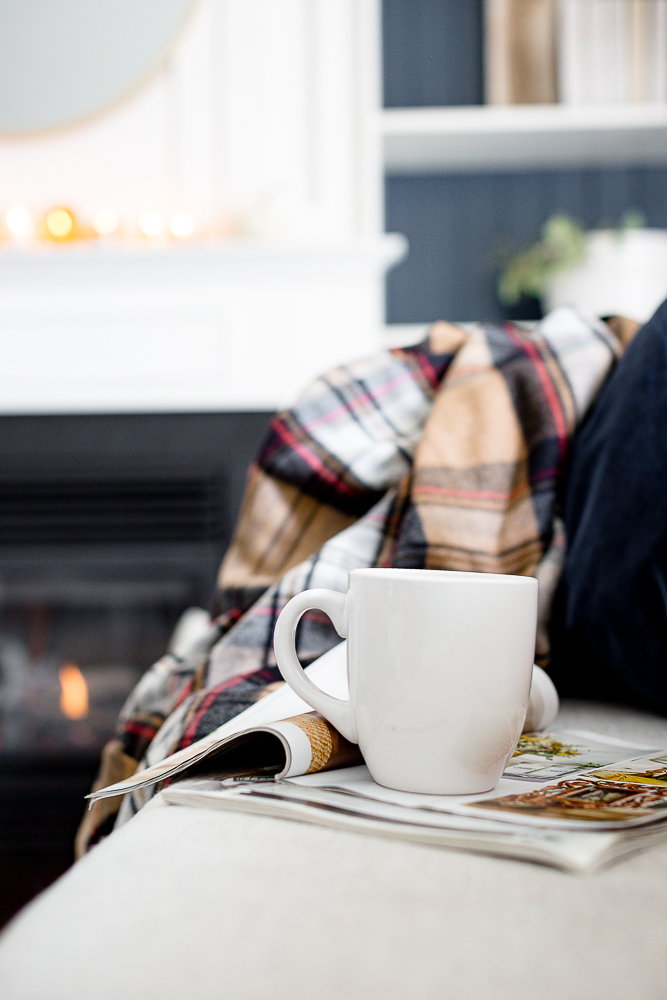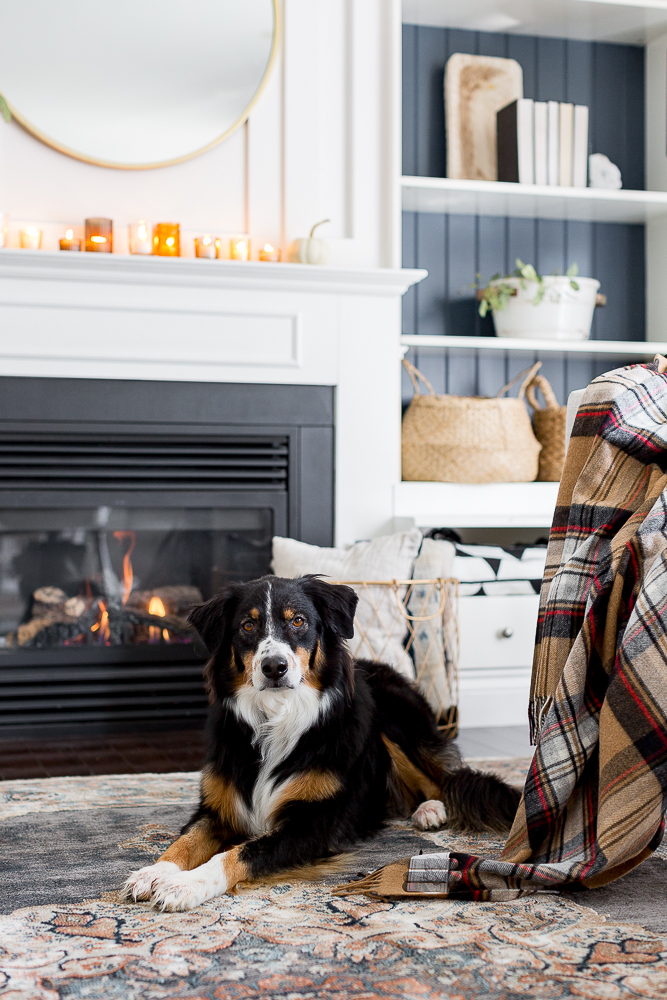 My sweet boy matches the decor perfectly doesn't he? Love him so.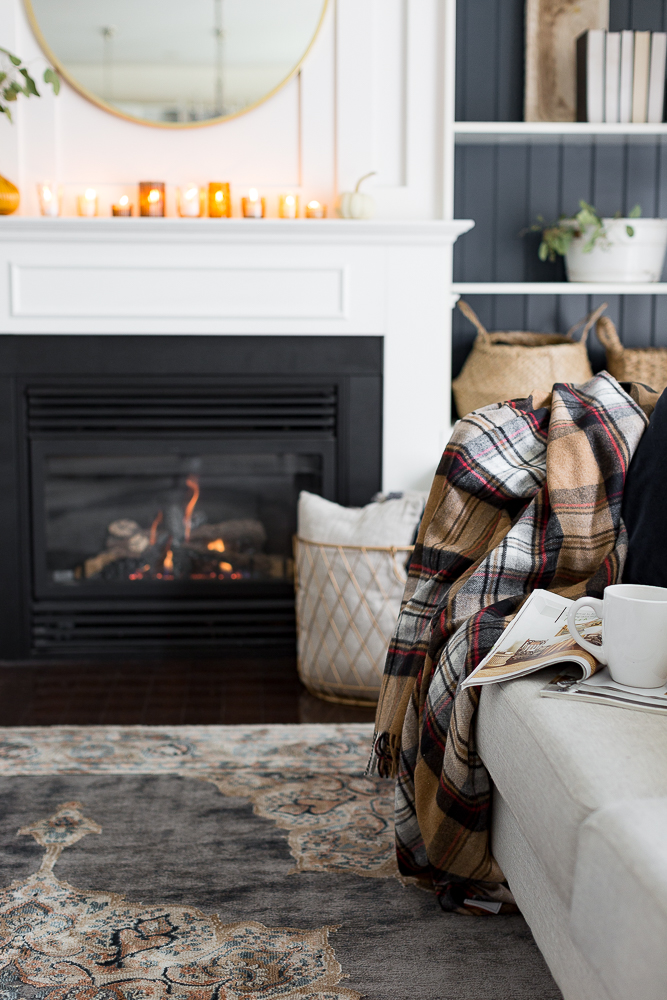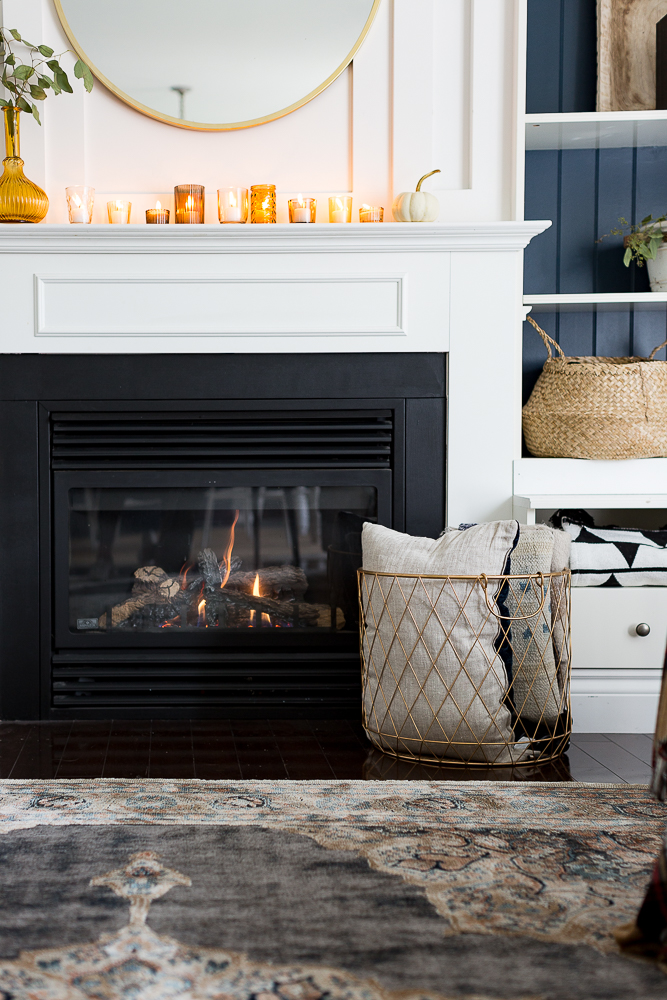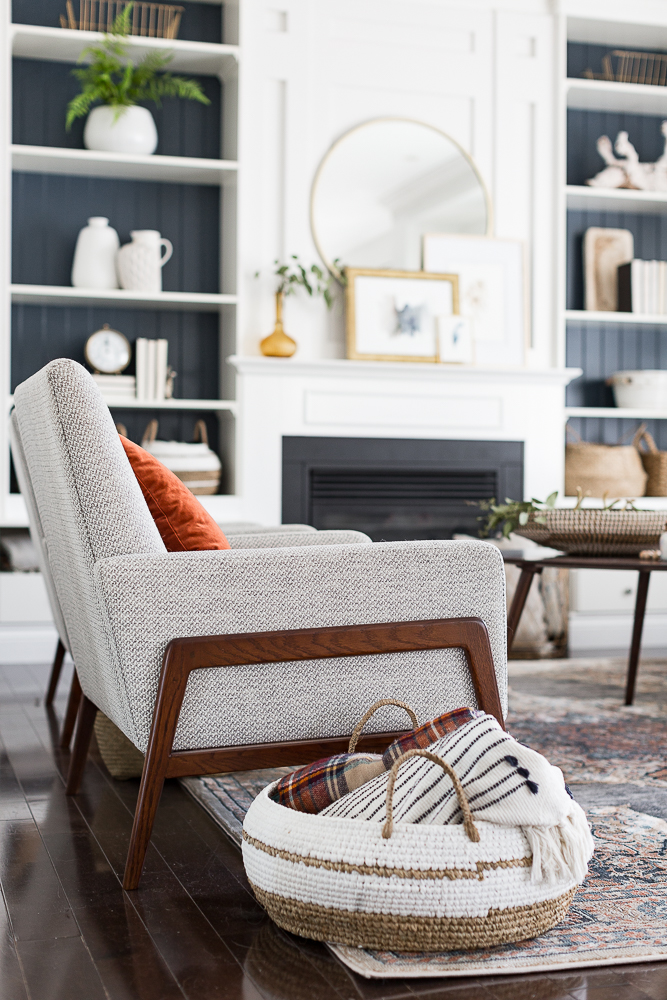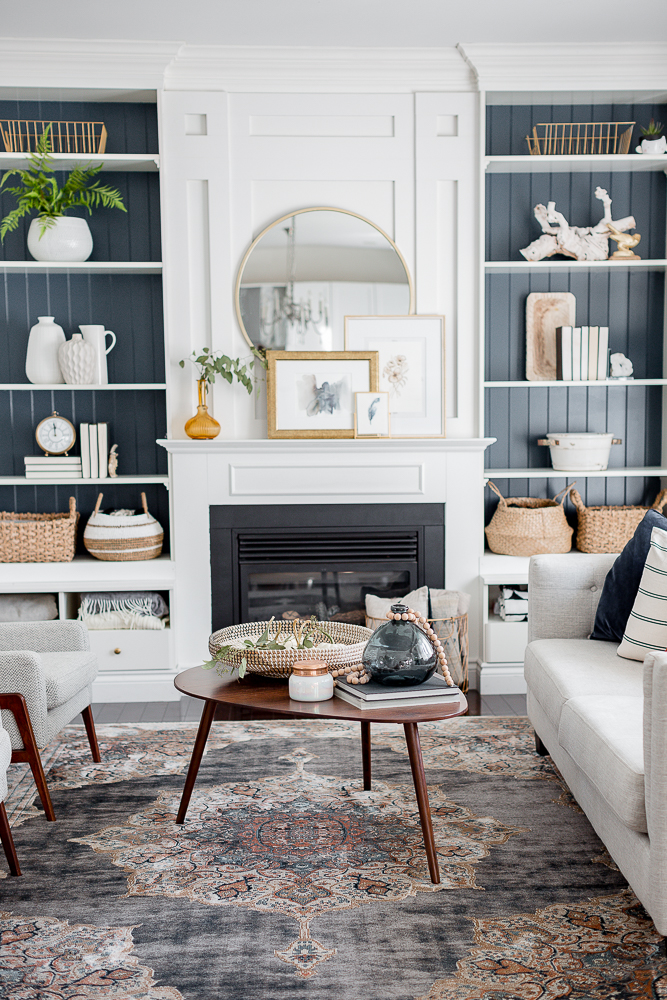 Here's the living room with a different mantel decor..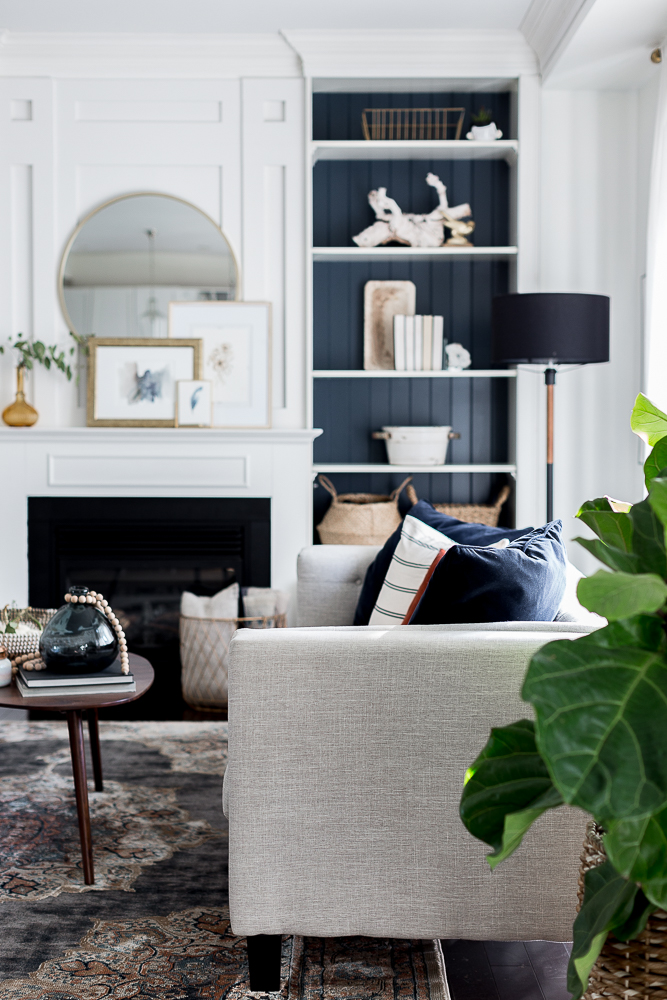 There are actually so many other photos but I won't bore you with the rest. I do want to encourage you to visit my friend's gorgeous homes below. A huge thank you to Kristin for putting this tour together.
As usual, thank you so much for stopping by today. Have a beautiful day. xo
much love,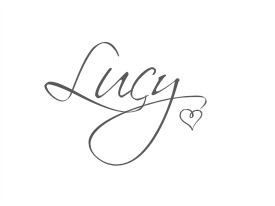 Ella Claire | Liz Marie Blog | Zevy Joy | Love Grows Wild
Rooms For Rent | Boxwood Avenue | Julie Blanner | Craftberry Bush
Beneath My Heart | Maison de Cinq | Shades of Blue Interiors | Nina Hendrick Design Co.
Jennifer Rizzo | My Sweet Savannah | City Farmhouse | French Country Cottage