Hello friends it's been a while as we took a little road trip through Vermont and Maine. It's one of my favourite places. The smell of the ocean makes my soul happy.
We stopped to have a delicious lunch overlooking the ocean and it was perfection.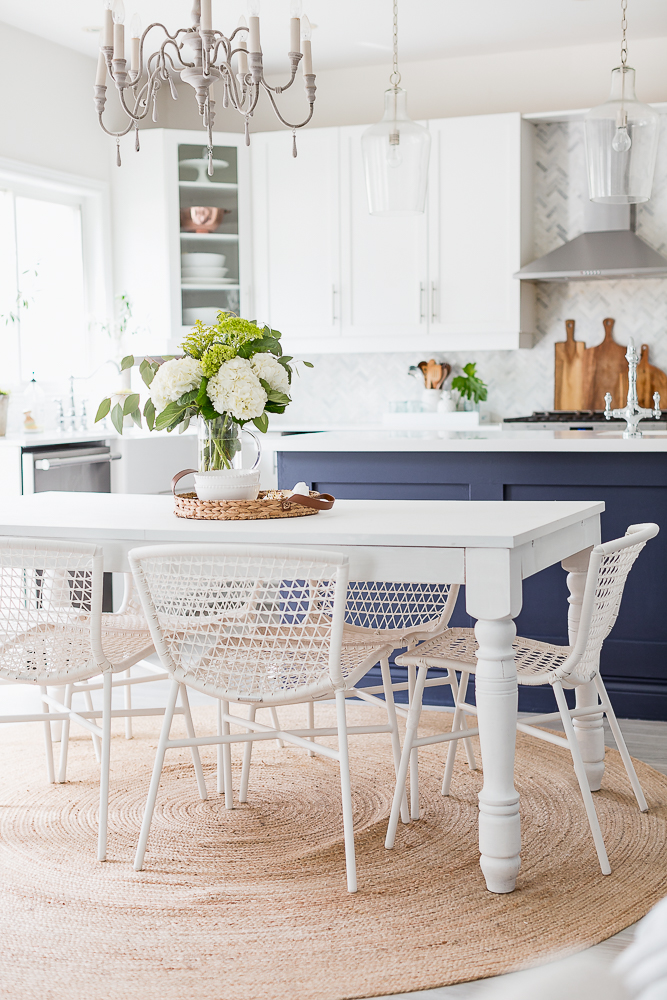 I wanted to stop by and say hello and at the same time share this little change we did in the kitchen. I mentioned before how I have been itching to move but it's really not a good time so I've been looking for ways to change my surroundings inside the house a little more than usual.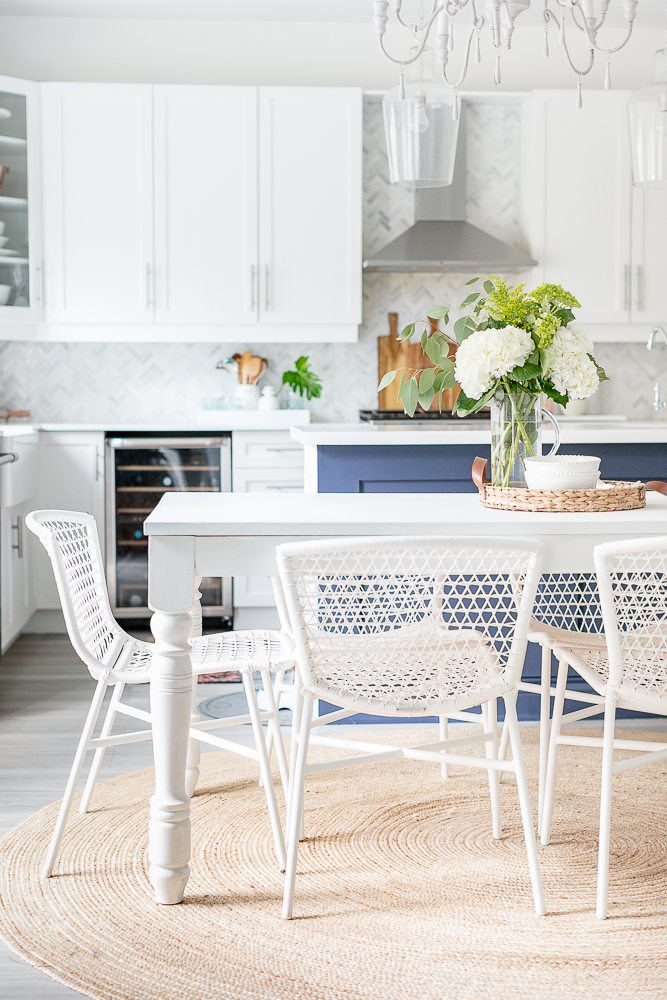 So I asked hubby to help me move the dining table that was in our dining room to the kitchen and brought the outdoor chairs from Article inside.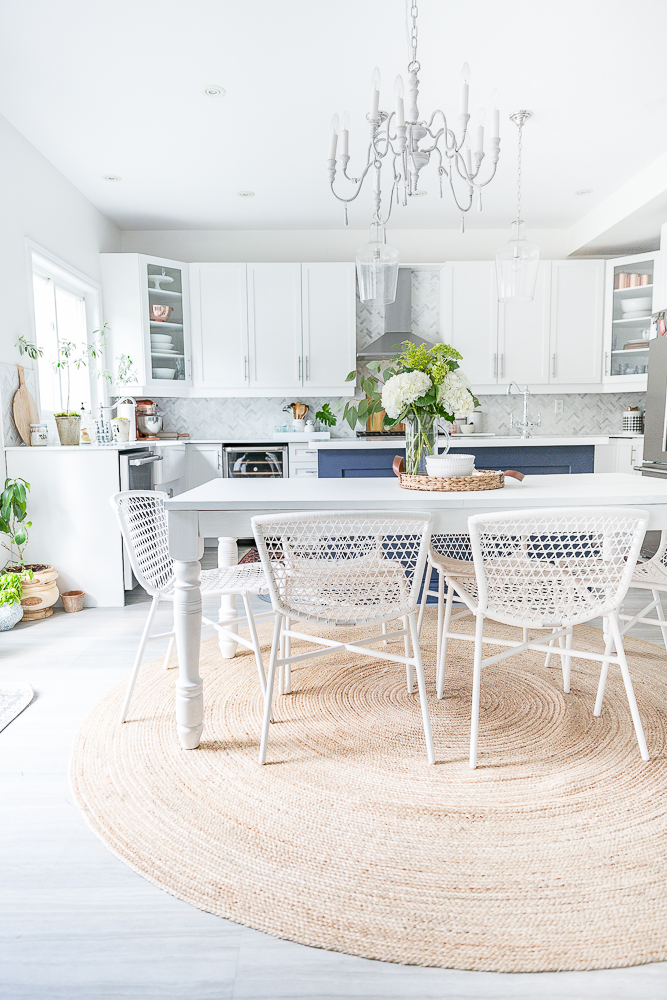 I kinda love how it changes the space. I'm not too sure however, how practical it will be as the table is quite old and starting to get wobbly.  The table was actually an IKEA table which we painted and added some 'new' legs
from a thrift store table.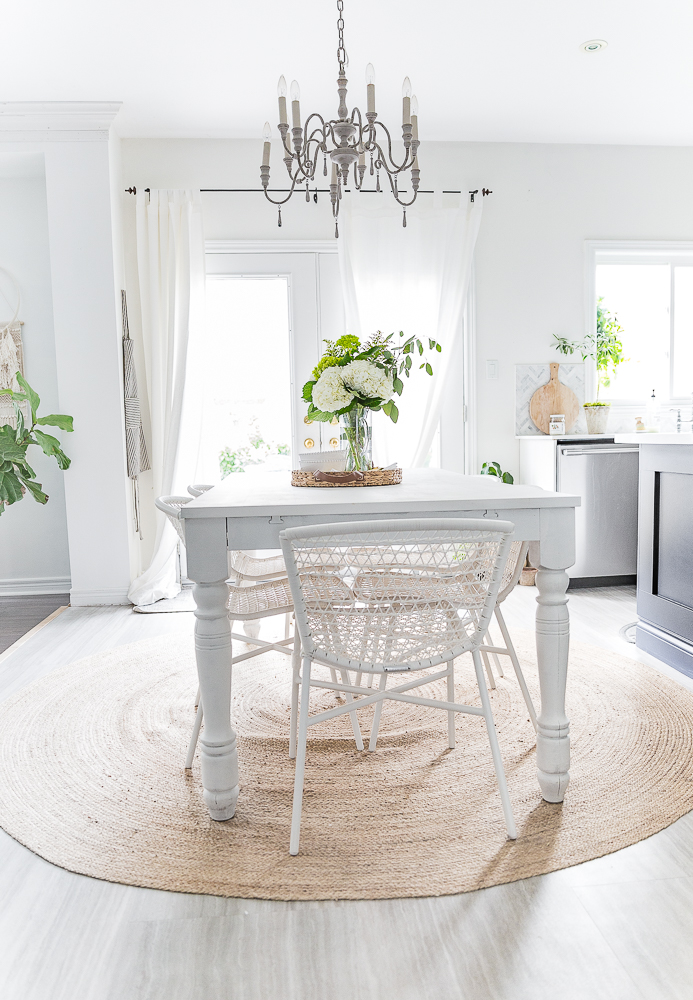 This photo is a little crooked but you can see how much more space there is on the sides.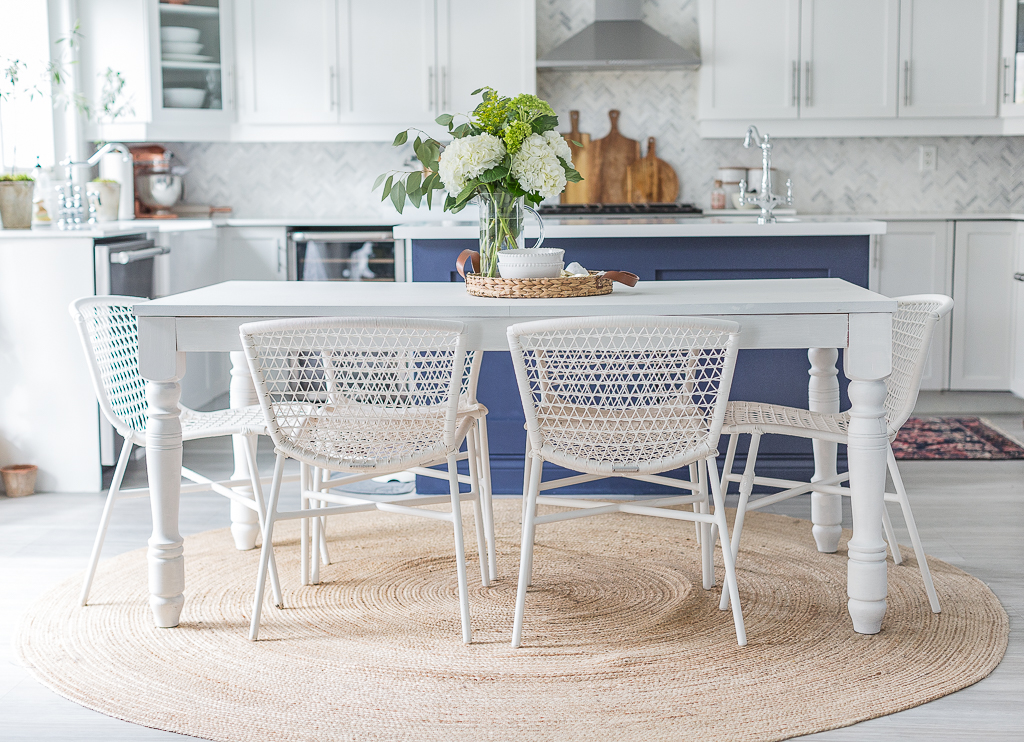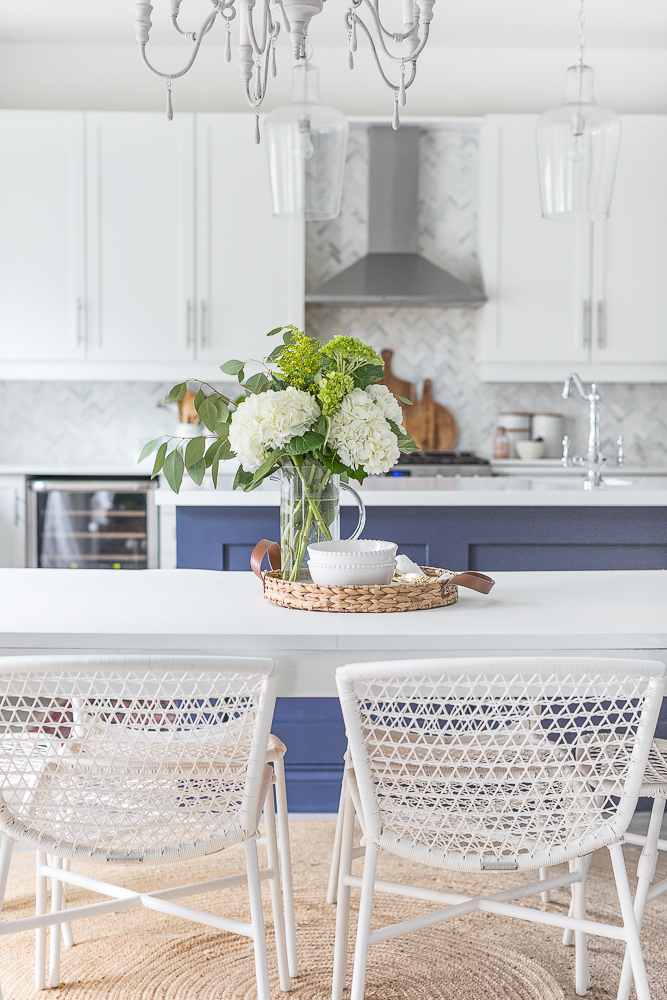 The chairs will definitely need a little cushion if they stay in here.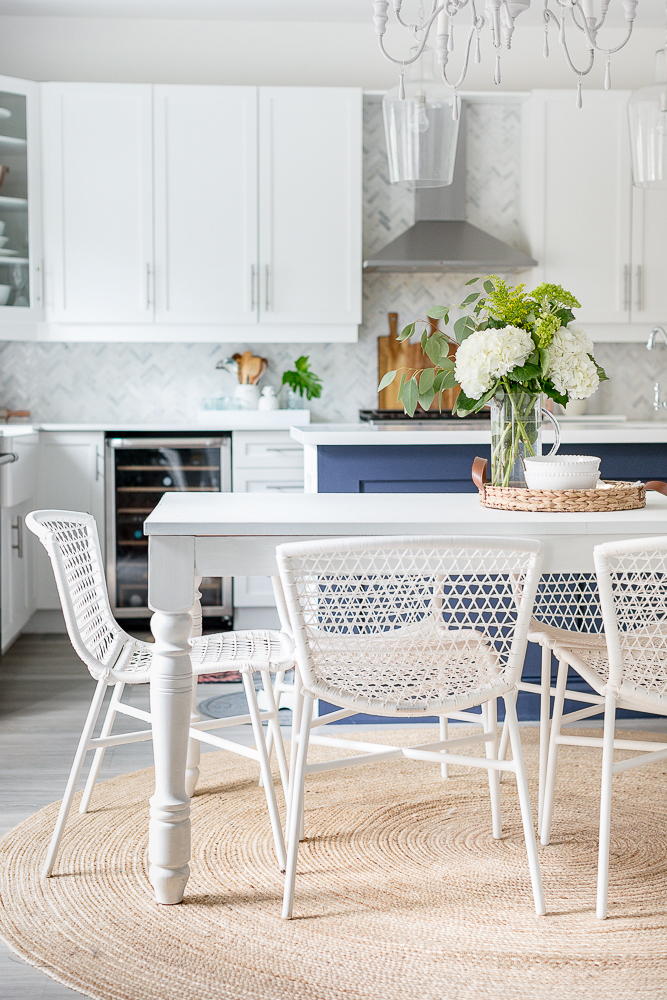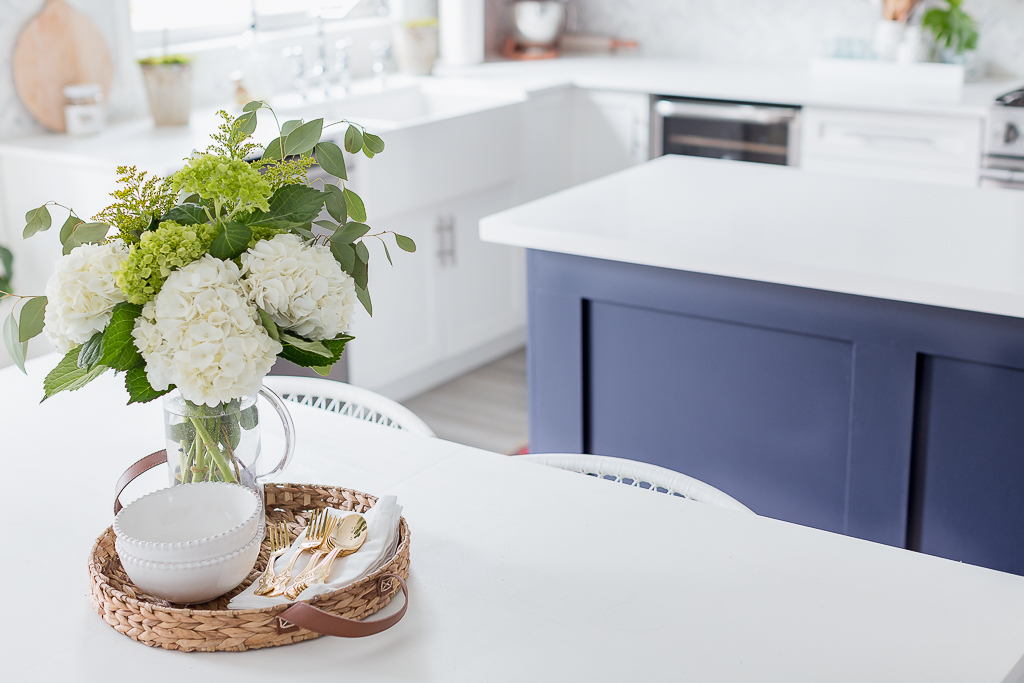 I do love having an extra white background to take pictures on. That's definitely a bonus!  I think eventually this table will move upstairs to my new office space as our eldest leaves to university this fall…..waaaaaah.
Well that's it for now. See you soon…xo