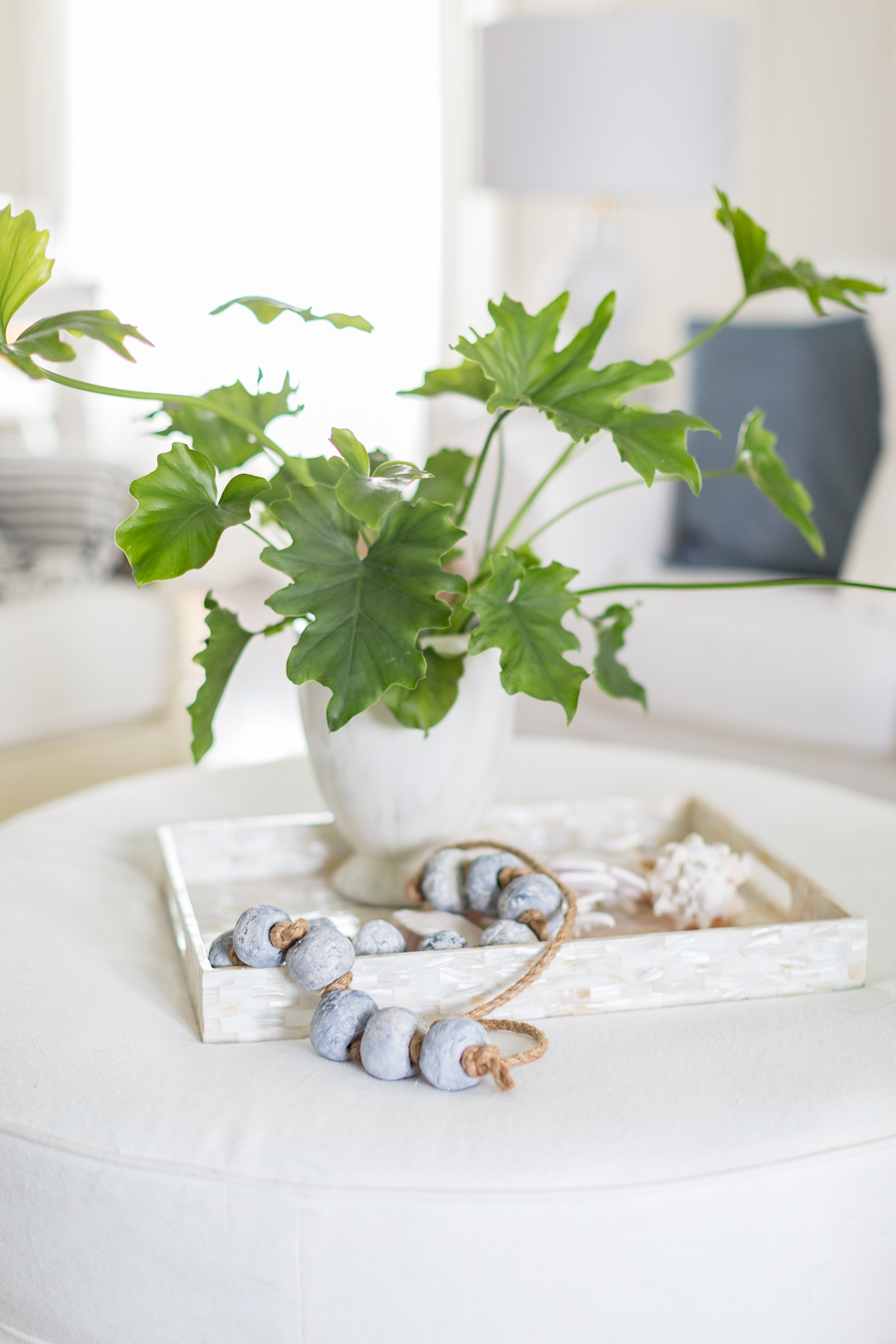 Hello friends I hope you've been well.  Is it just me or is time going faster than usual? I can't believe it's the middle of May already!!! what?   I'm really enjoying this beautiful weather right now because it's not too hot or too cold. But I also want summer to come and enjoy some time with the kiddies. Specially our oldest as he's leaving to university this fall. It makes my heart drop a little each time I think about it…:(
But I'm also so happy that he gets to pursue his dreams of being a vet. 🙂

Speaking of summer, today is my first summer post as I join my friends in this hop hosted by my sweet friend Krista.  Don't forget to check out the other summer crafts at the end of this post…:)
My craft today is a knock off of THIS PB knotted rope.  It was so easy to make and though it doesn't look exactly like the original, I kinda like the irregular surface of the 'cement' balls I made.
Here is what you need: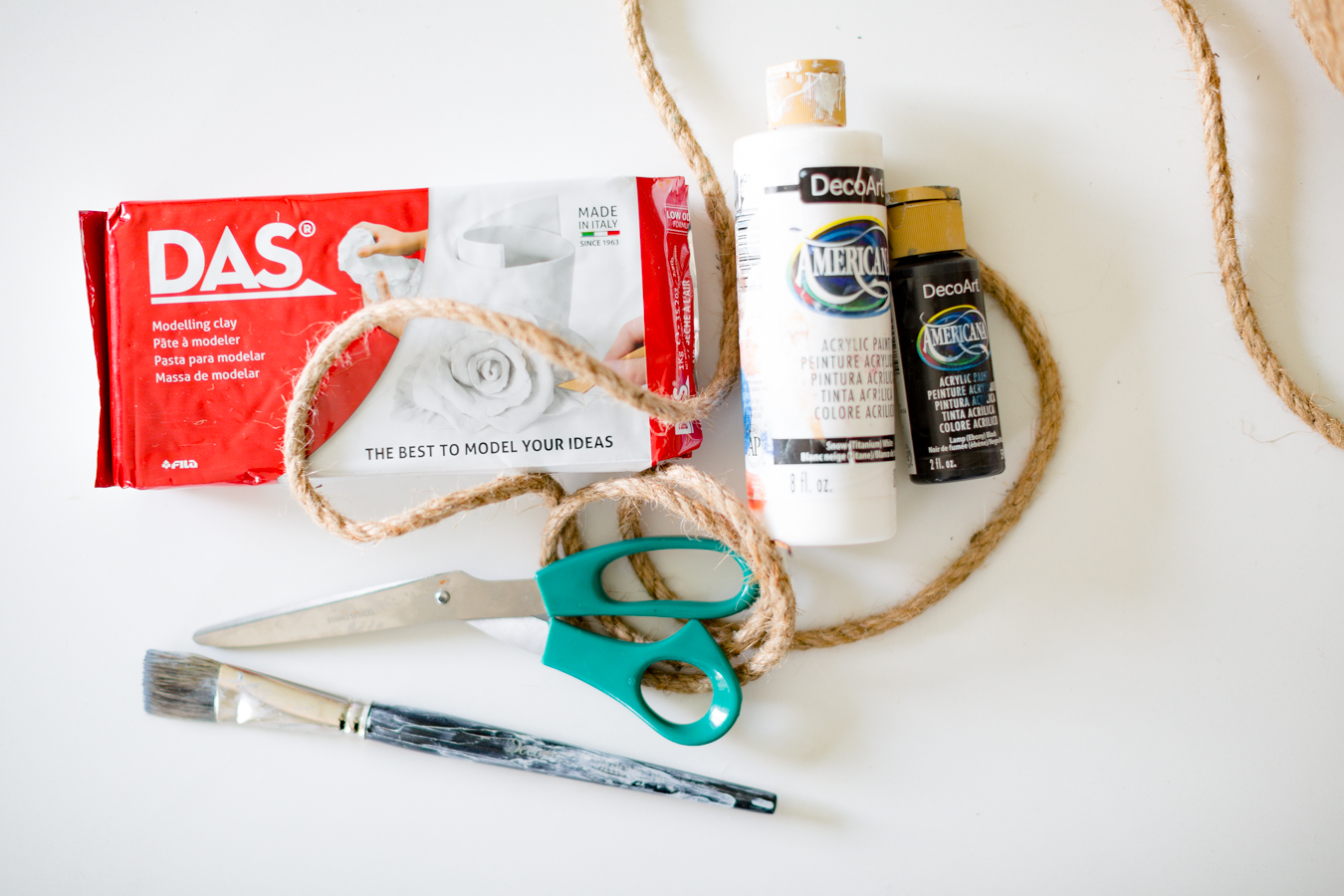 Air drying clay
White and black acrylic paint
Scissors
Brush
Rope
Hard bristle brush or toothbrush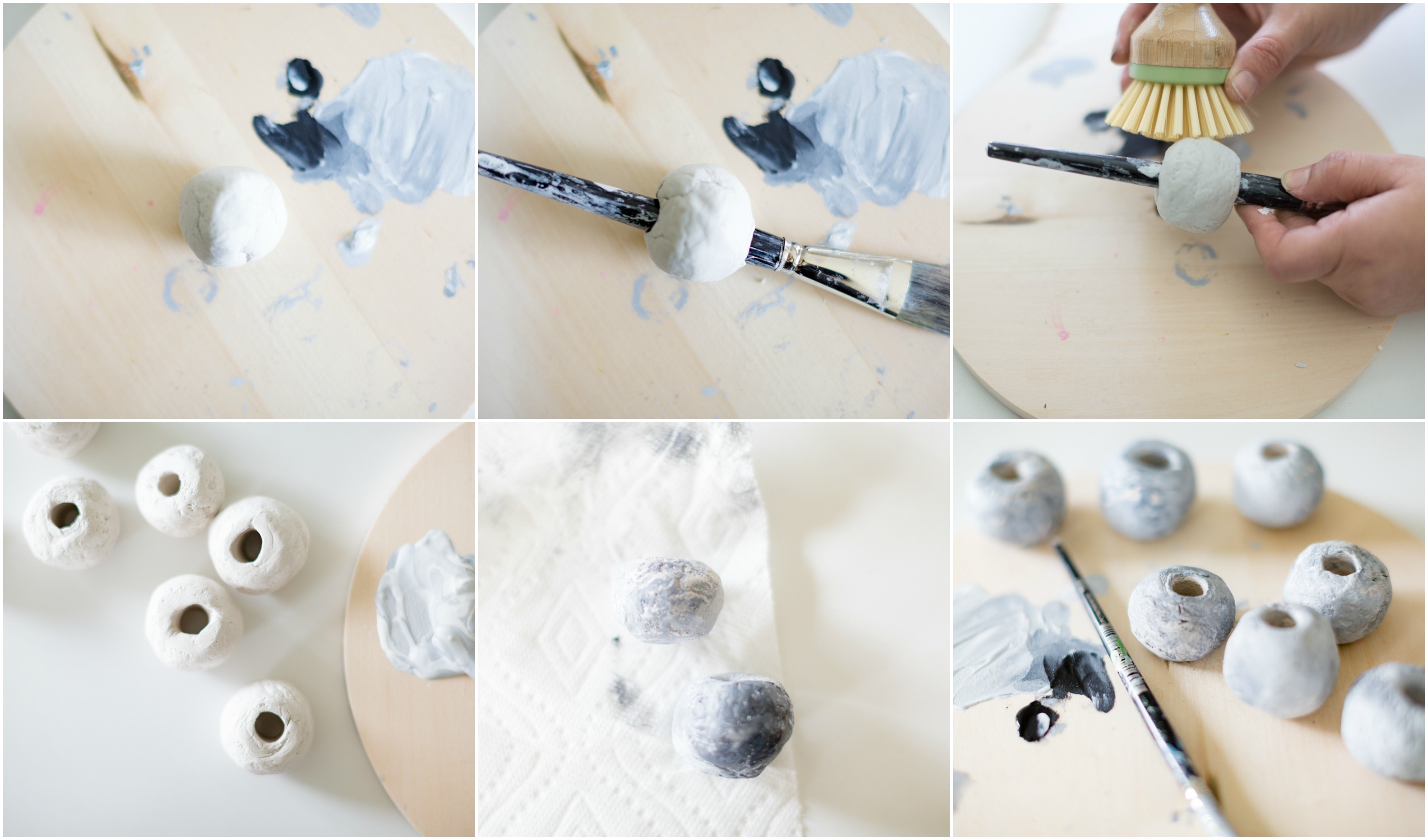 1. Make a small ball out of clay
2. Insert brush or dowel to create a hole in the middle of the bead.
3. While still on the brush handle, create texture with a hard bristle brush or toothbrush. (I used my potato brush)
4. Allow beads to dry for 24-48 hours.
5. Mix white and black paint 5:1  . Paint bead with gray
6. Paint bead with black and quickly wipe off with damp cloth.
7. Allow to dry.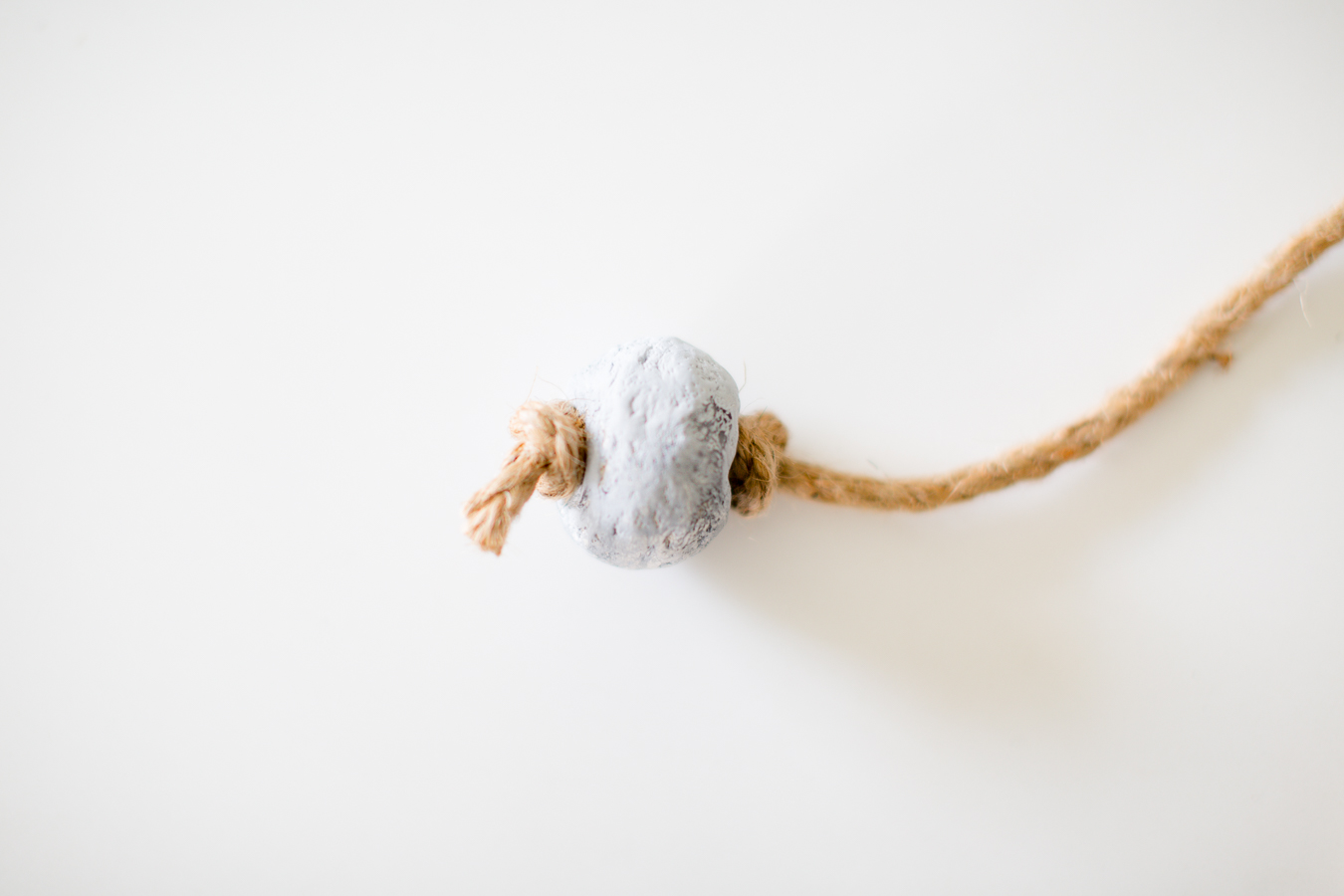 Take the rope and make a knot at the end. Feed bead through the rope and tie another knot and repeat with all the beads.
And there you go !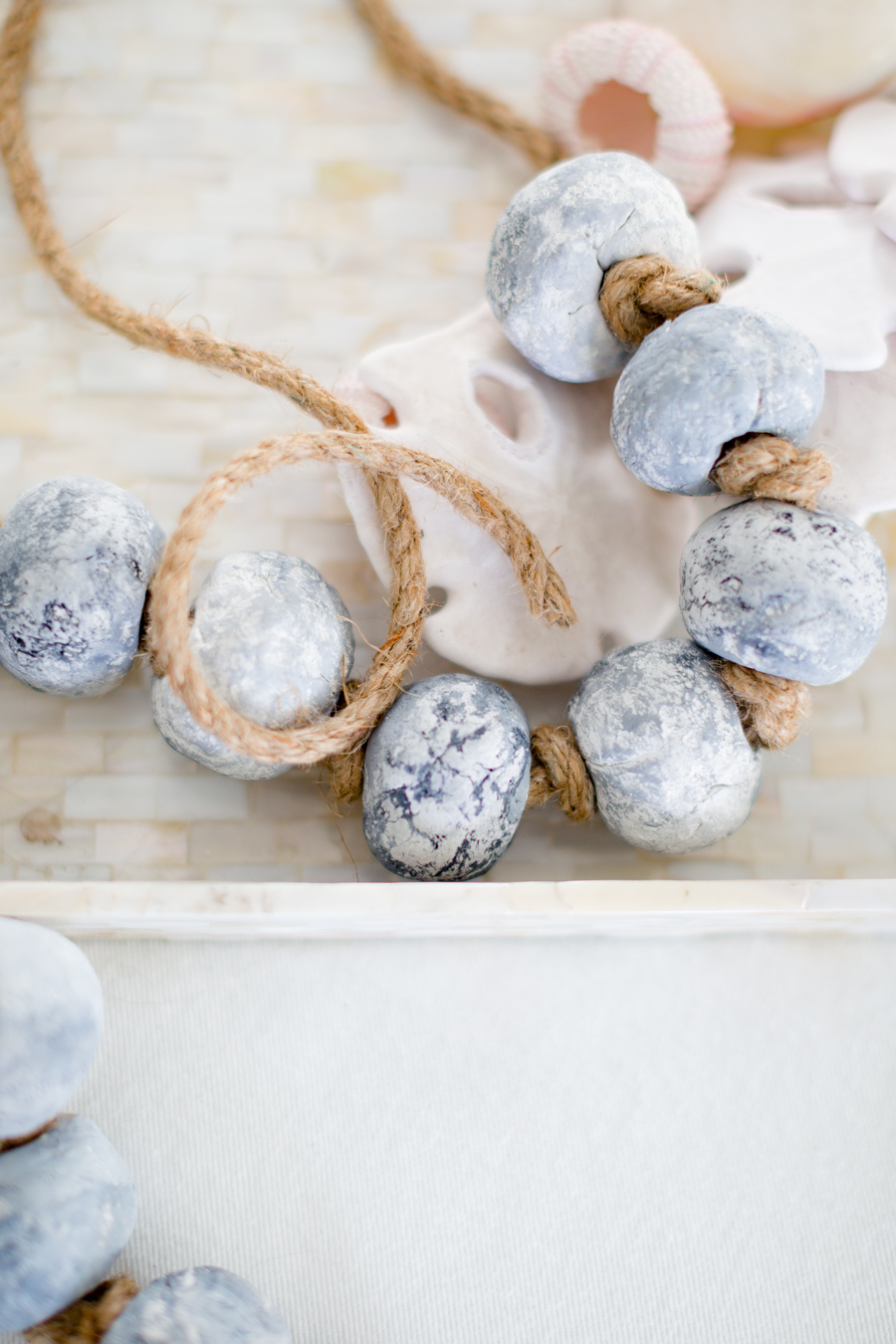 You can skip the paint all together and create a white beaded rope. That would look just as pretty…:)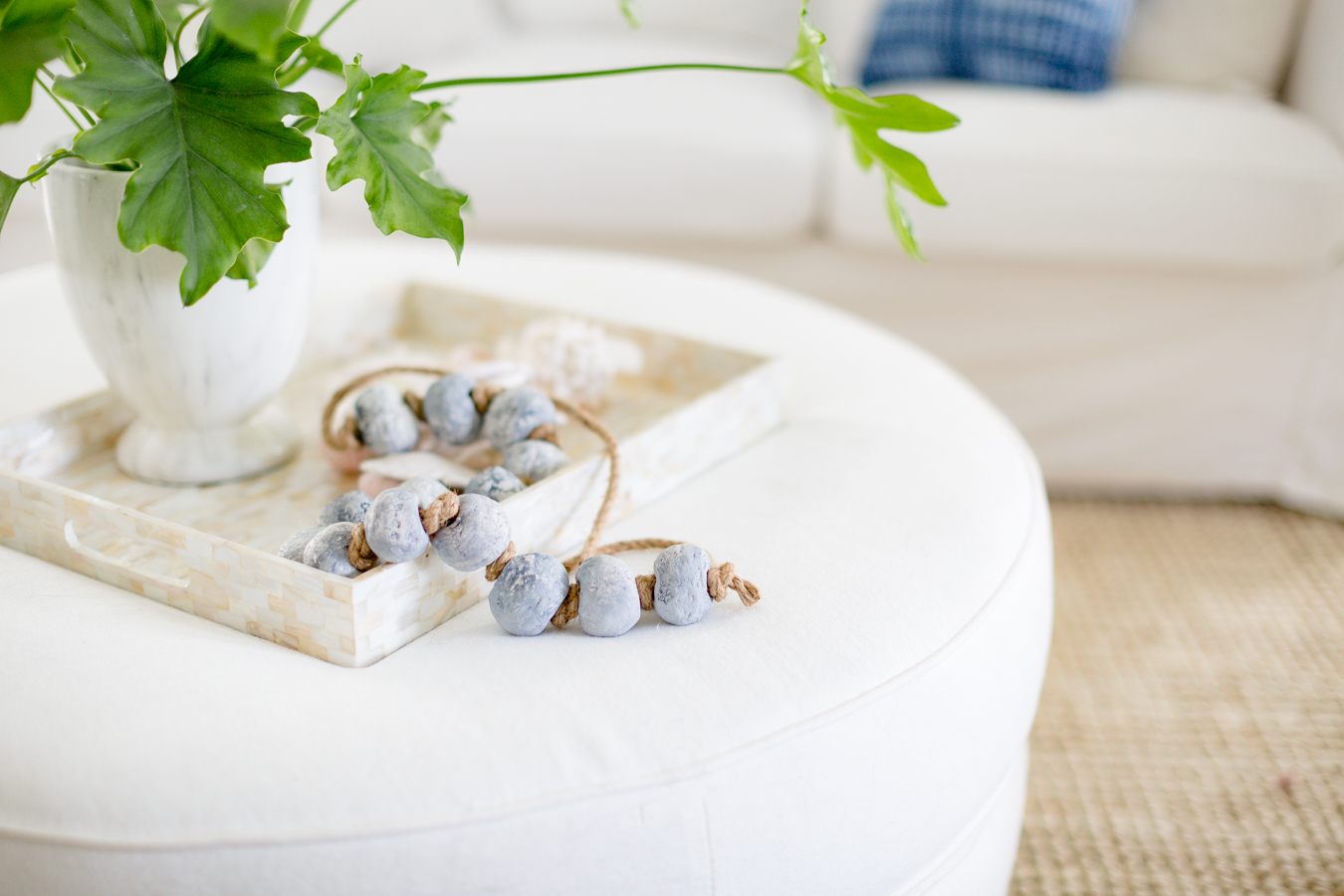 I really like how it turned out and now I'm inspired to get the rest of the house ready for summer.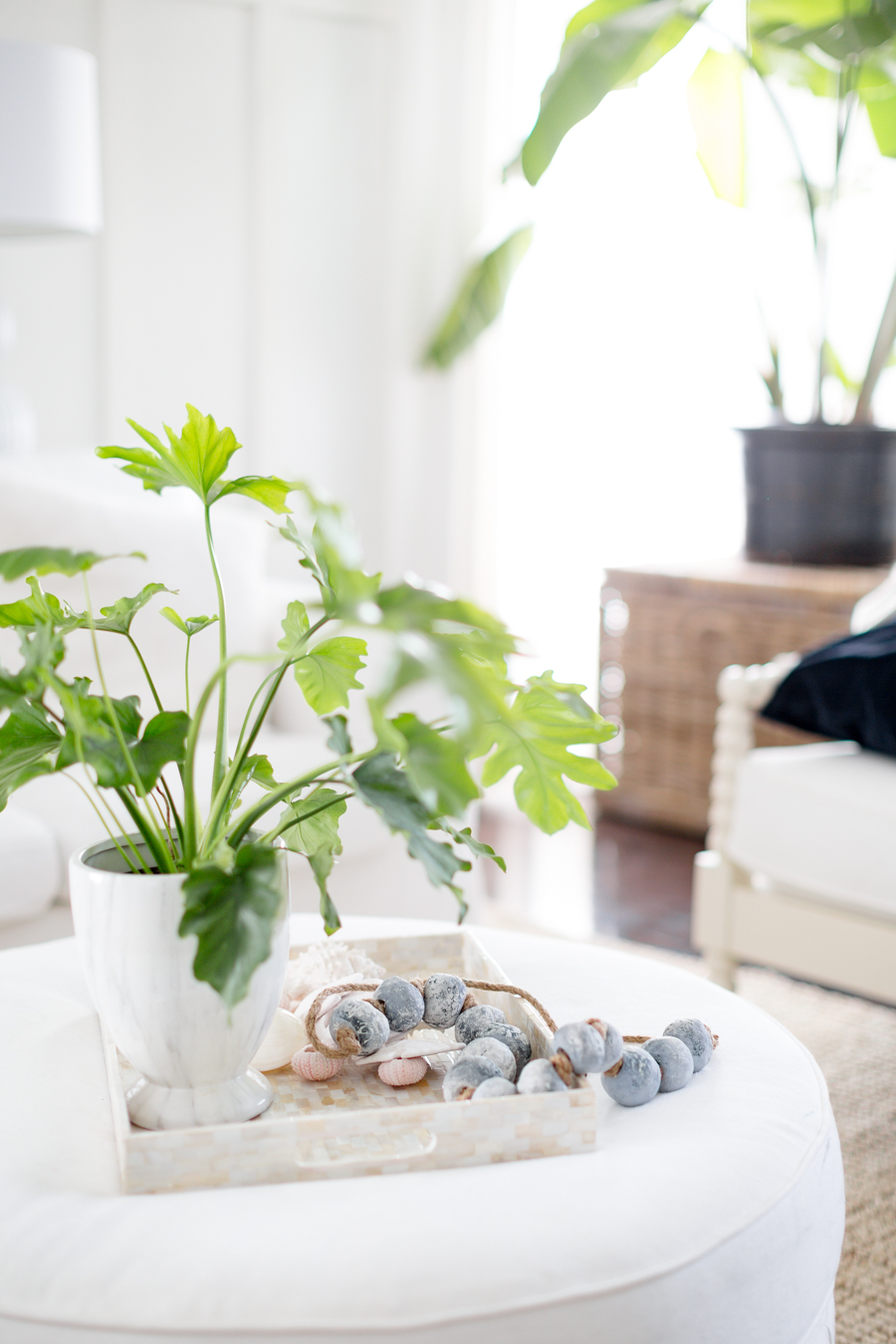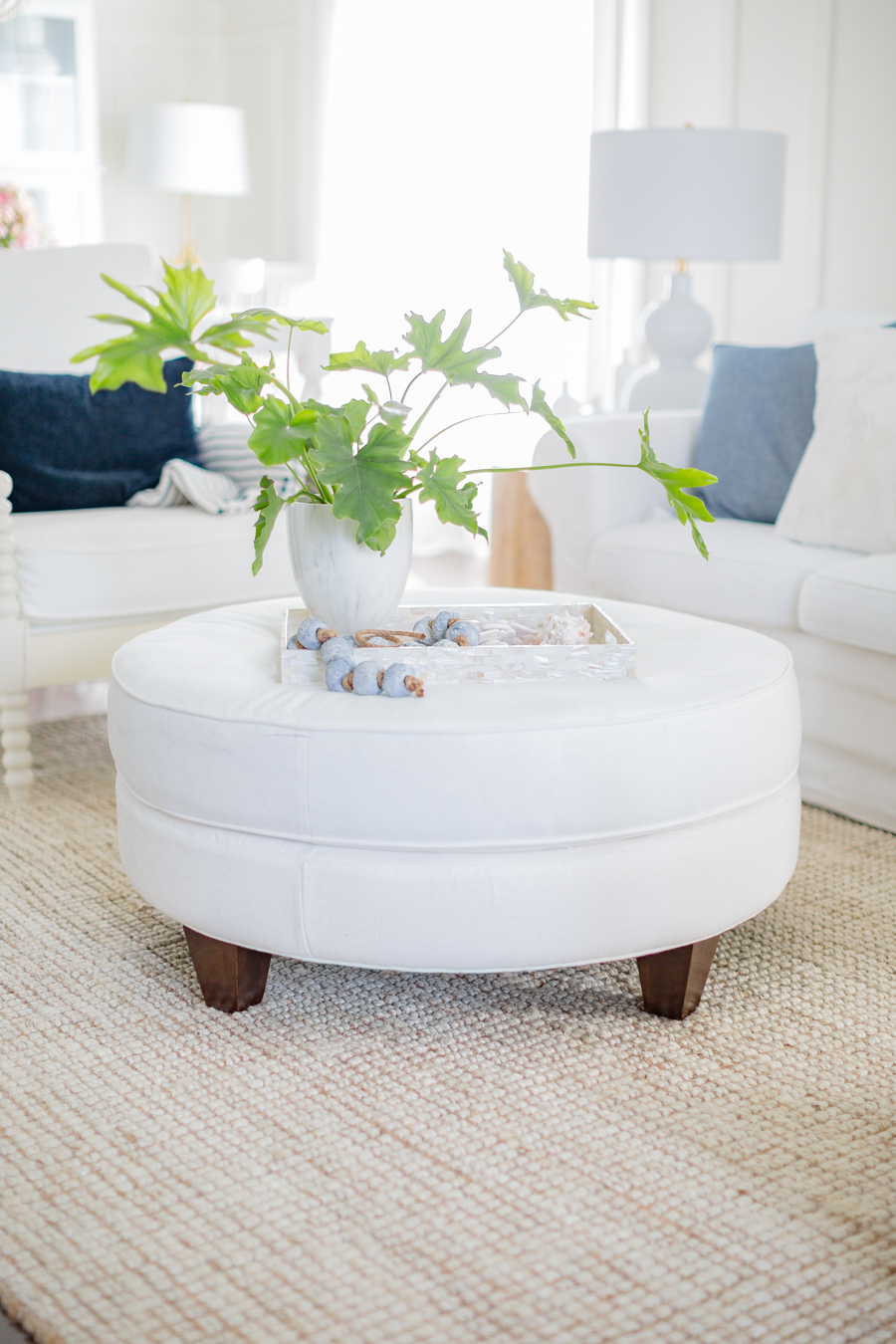 Don't forget to visit my friends below.
Thank you so, so much for stopping by today.
much love,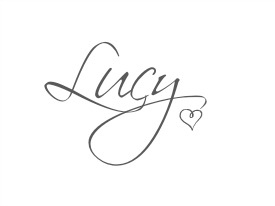 The Happy Housie / Home Made Lovely / Taryn Whiteaker / Craftberry Bush
The DIY Mommy / Duke Manor Farm / Zevy Joy / Inspiration for Moms / Newly Woodwards
Satori Design for Living / Tidbits / Sincerely, Marie Designs / So Much Better with Age / Town and Country Living
Paint Me Pink / Finding Silver Pennies / Southern State of Mind / The House of Wood / Amber Tysl