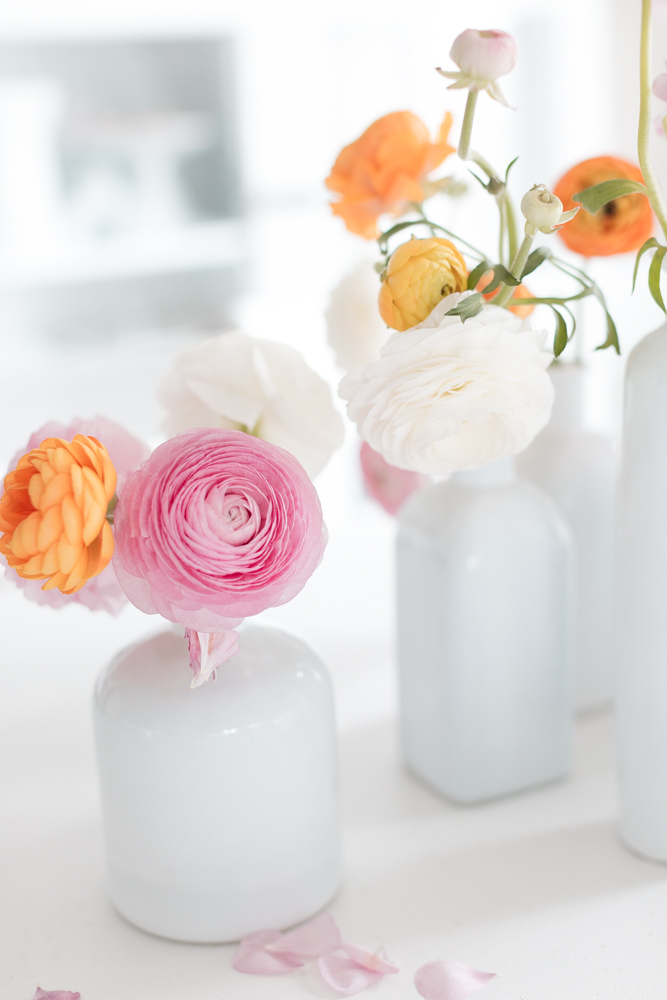 Hello friends. I hope you had a nice weekend. The weather here was gorgeous and though I won't get my hopes up too high, I think we might have turned the corner in regards to crappy winter like weather.
We also brought out our patio furniture so, fingers crossed.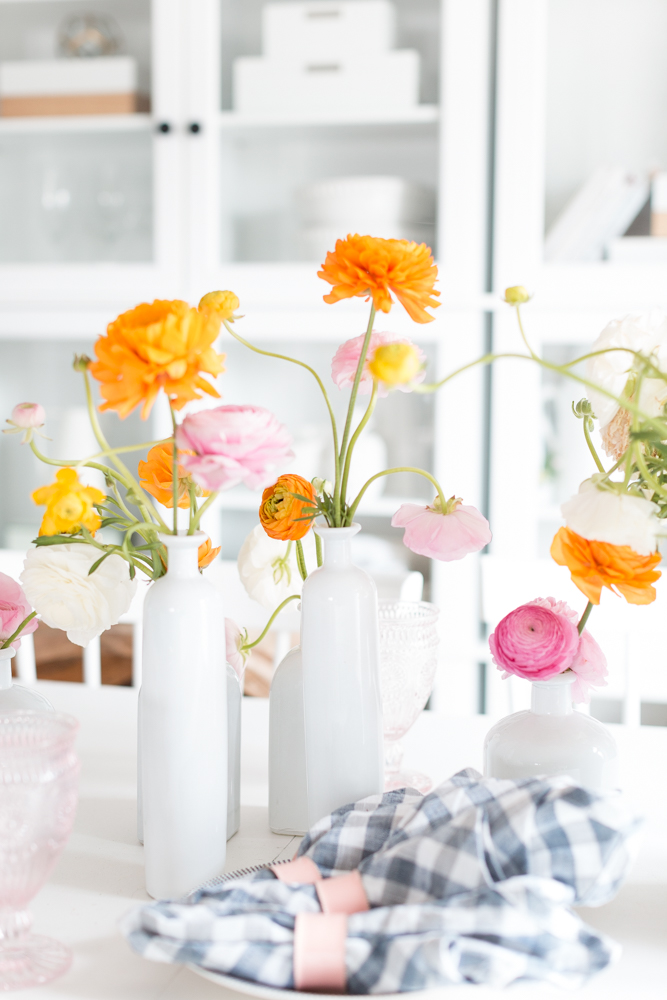 The beautiful weather and these gorgeous ranunculus I picked up at the flower shop inspired me to set a simple brunch spread. This would be so perfect to enjoy outside in the patio. I can't wait to be able to spend time outdoors again. It's been a loooong winter that's for sure.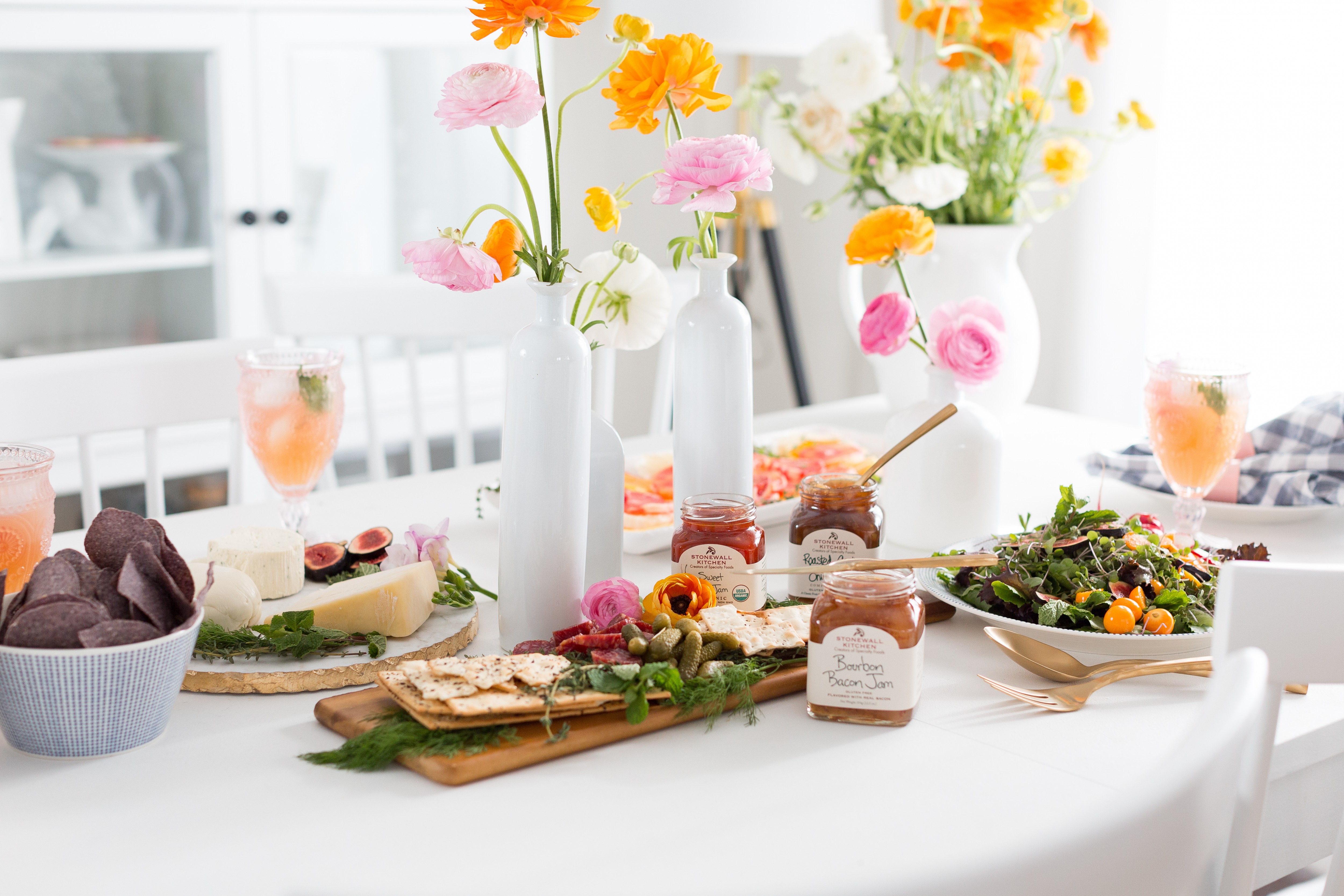 A couple of weeks ago, I received a gift basket from my friends at Stonewall Kitchen  who recently partnered with Birch Lane. If you've never heard of Stonewall Kitchen,  you're in for a great surprise. You can read more of their story here.
In the basket were several delicious jam spreads, crackers and many other items to set the perfect charcuterie board.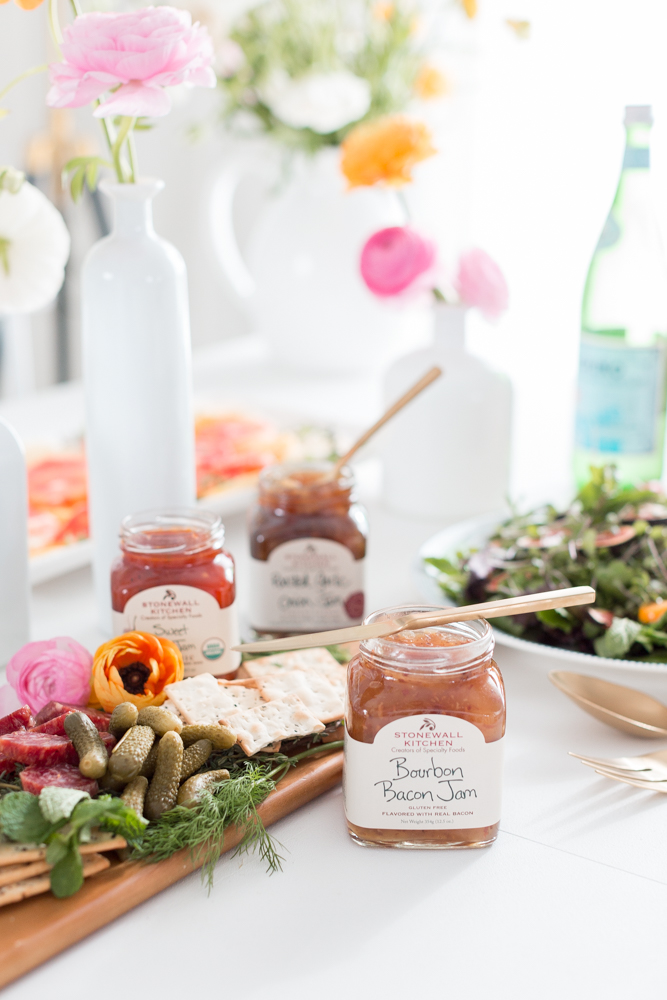 The flavours are like nothing I've ever tasted before. This Bourbon Bacon Jam spread is sweet and smoky, finishing with a caramel bite from the bourbon.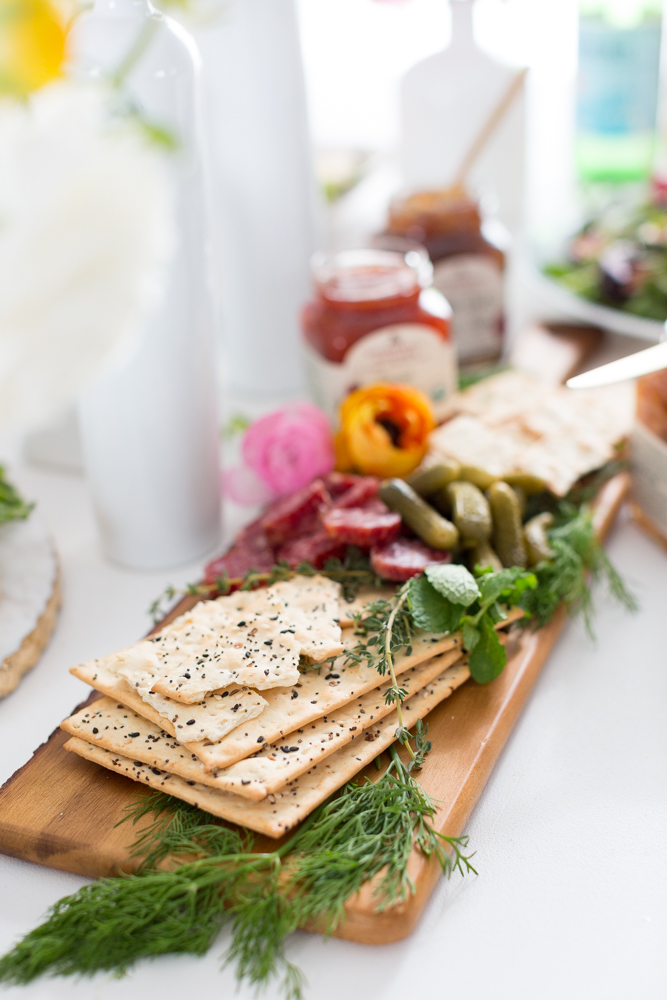 Here is a fun tip for your charcuterie board: Place some fresh herbs around the board to add flavour and an extra touch of color.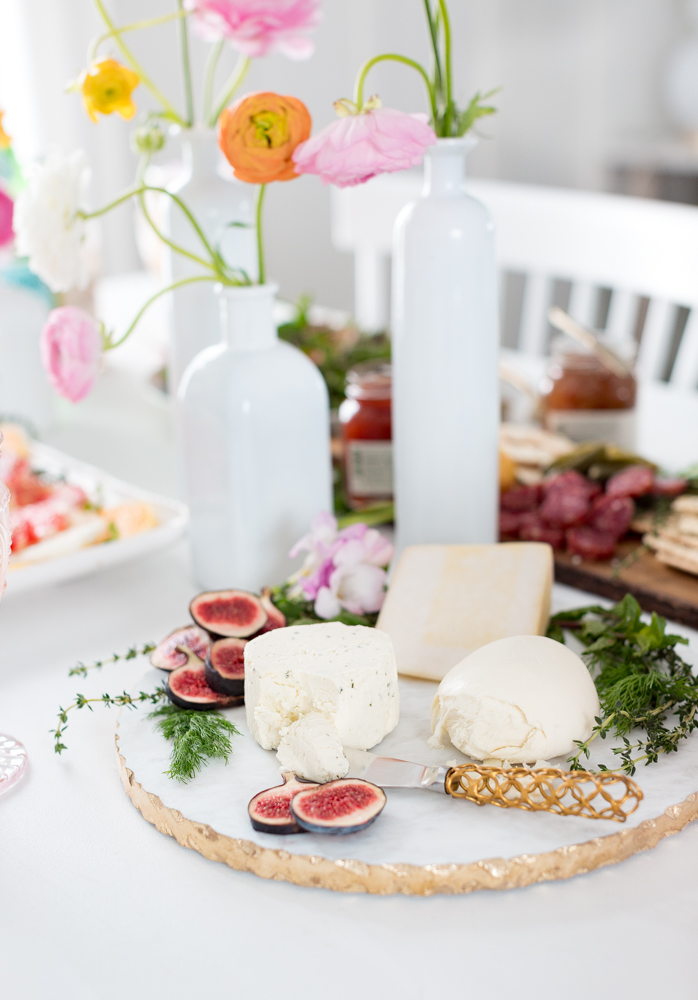 I'm in love with this marble cheese board from Birch Lane. Don't you just love it?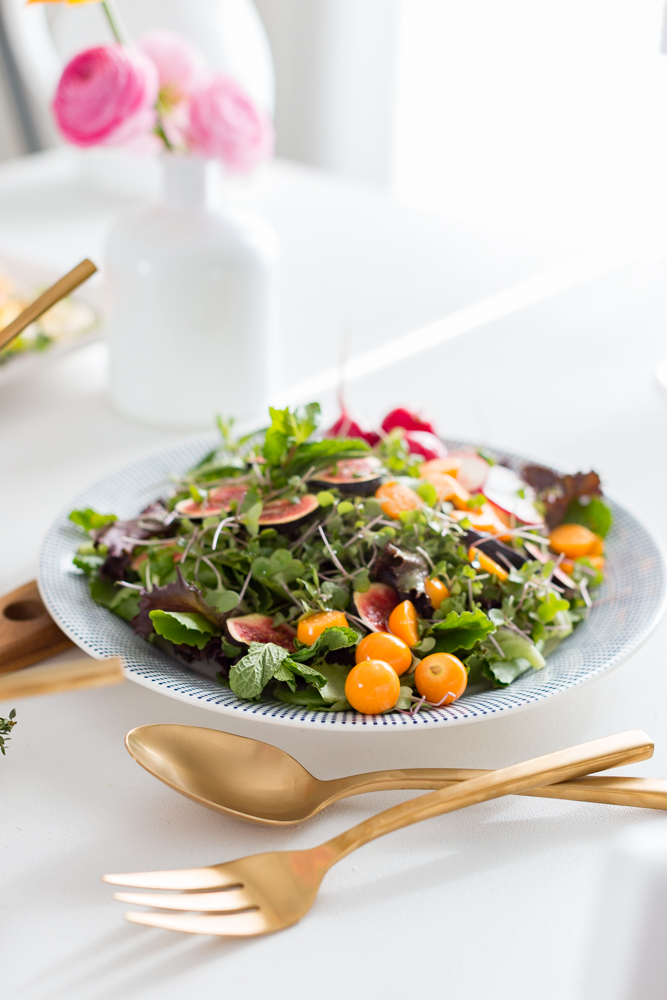 A quick salad with a mix of fresh greens, figs and some gooseberries…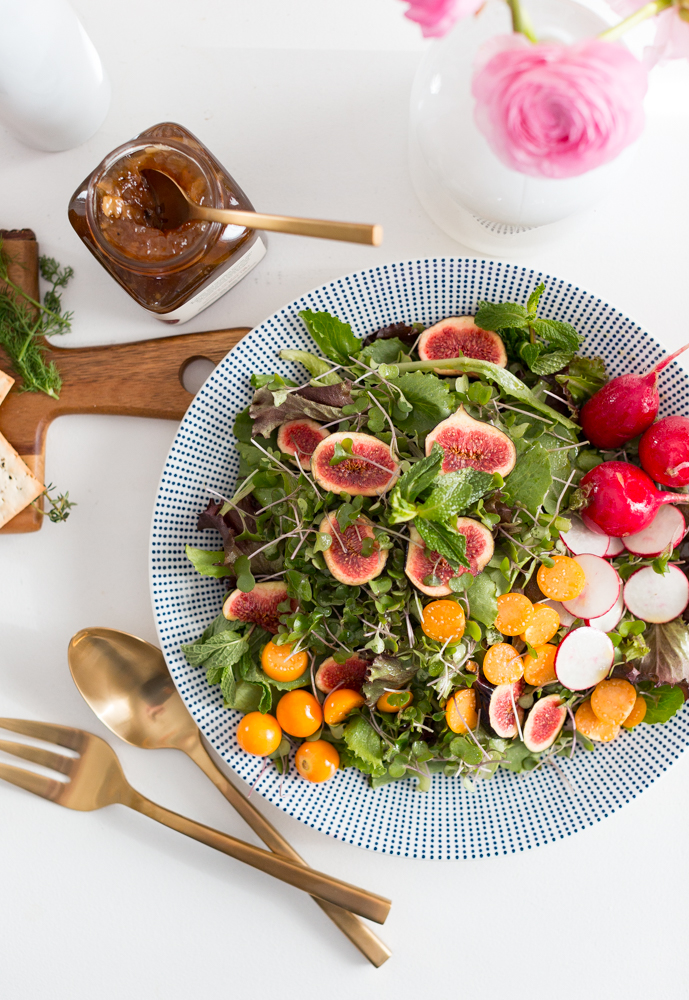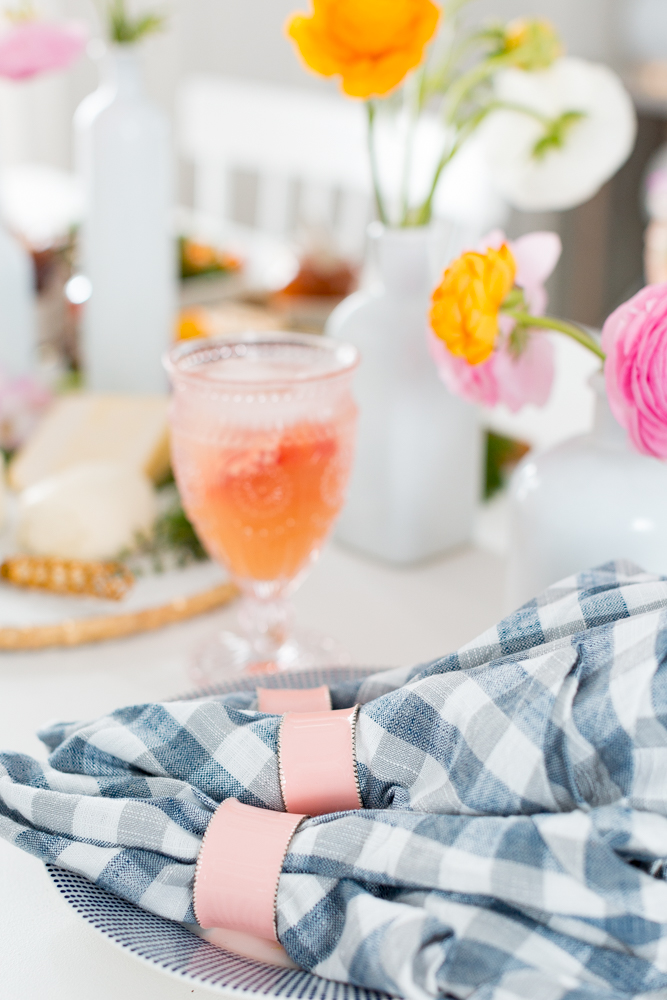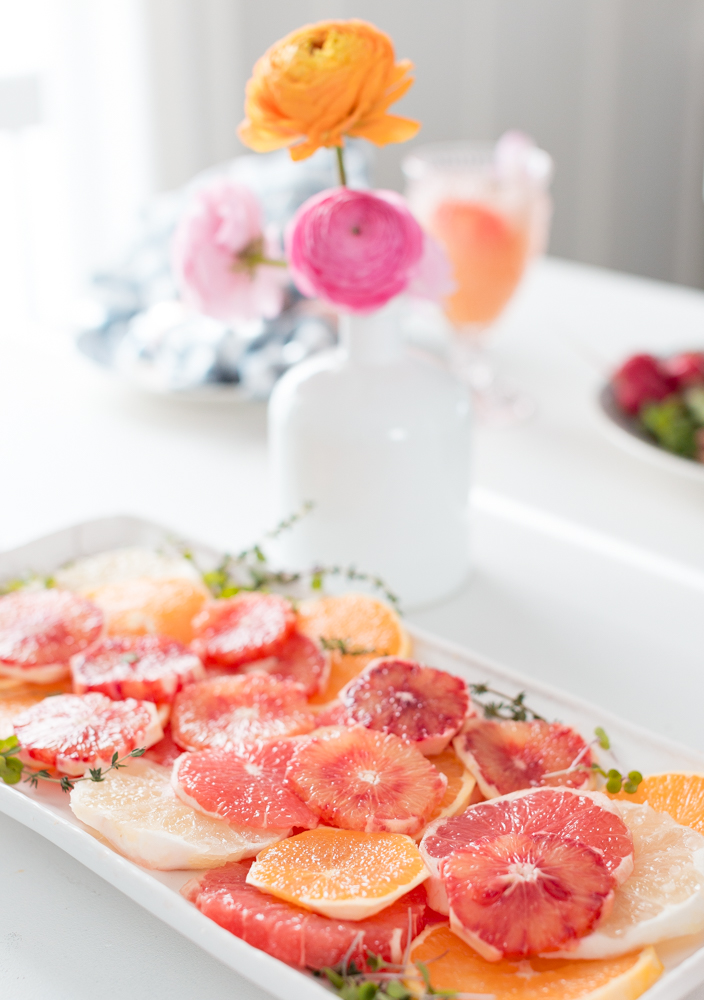 As well as this delicious citrus salad which has various citrus fruits dressed in a honey and orange juice dressing. It's so simple, so refreshing and delicious.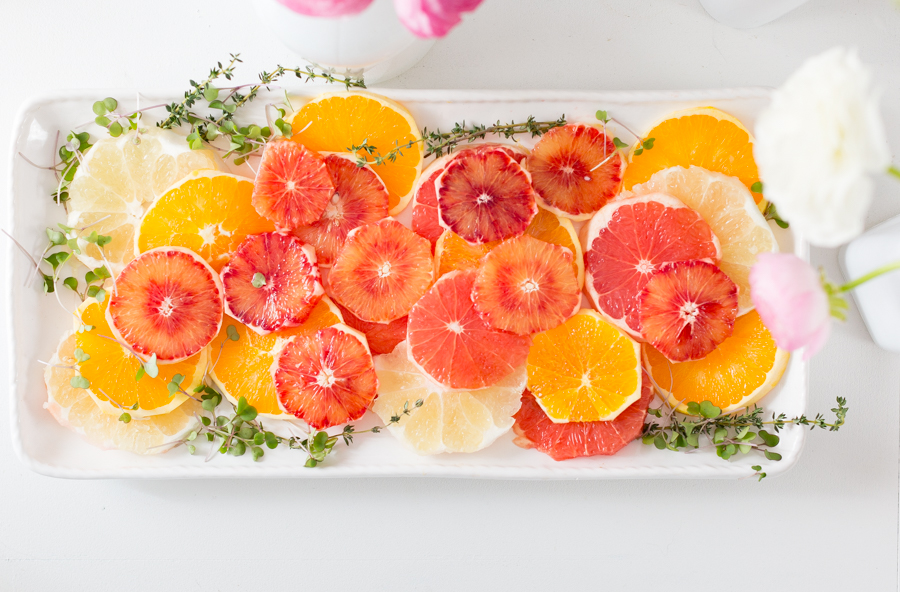 I love how beautiful it looks as well.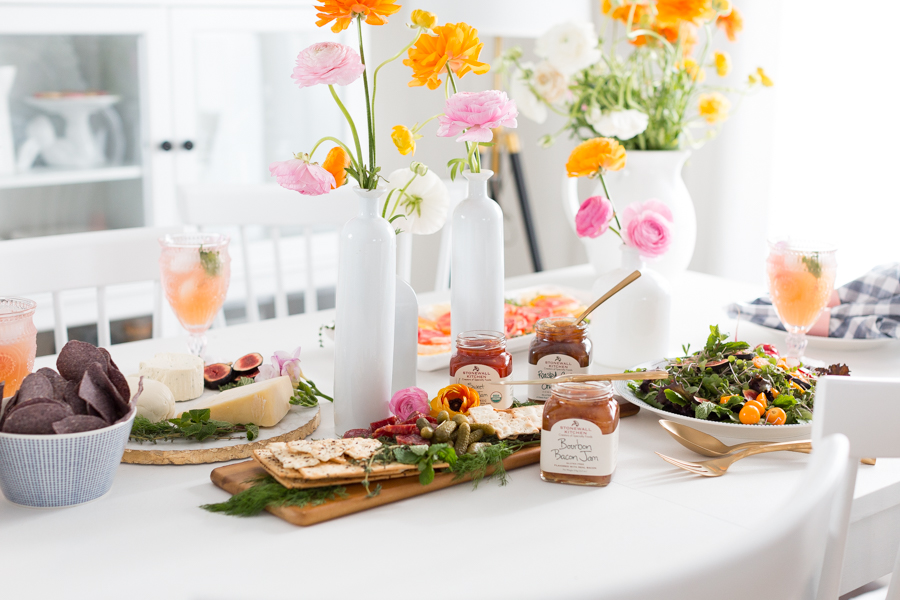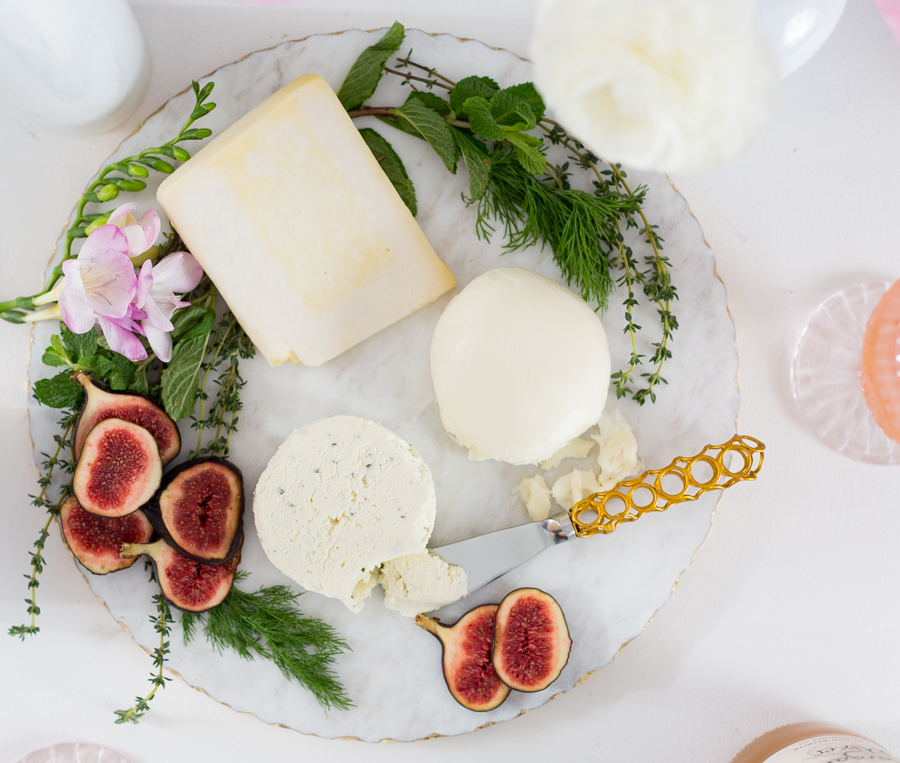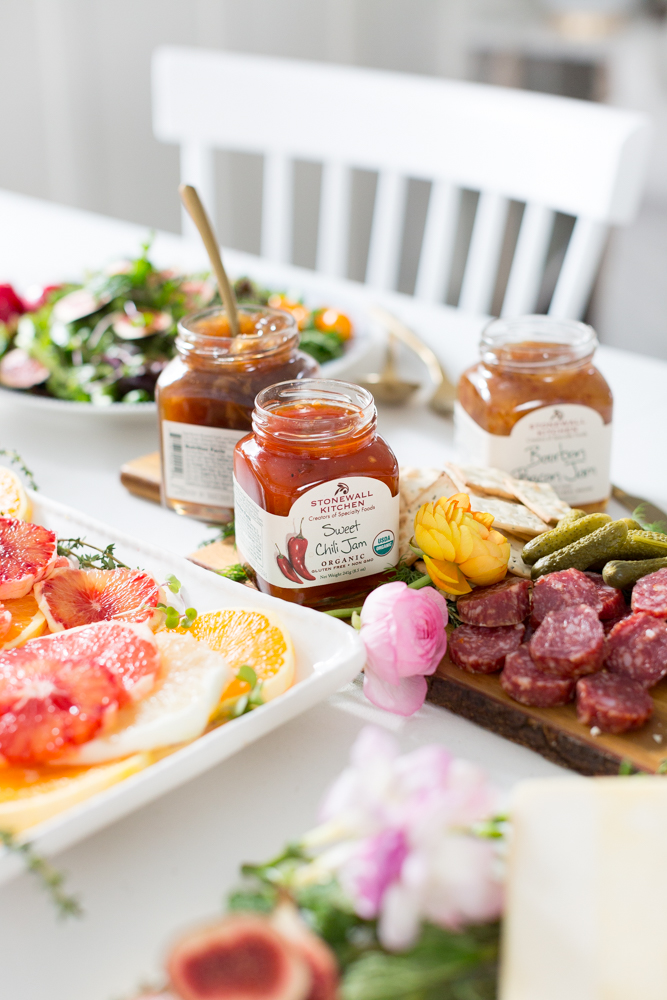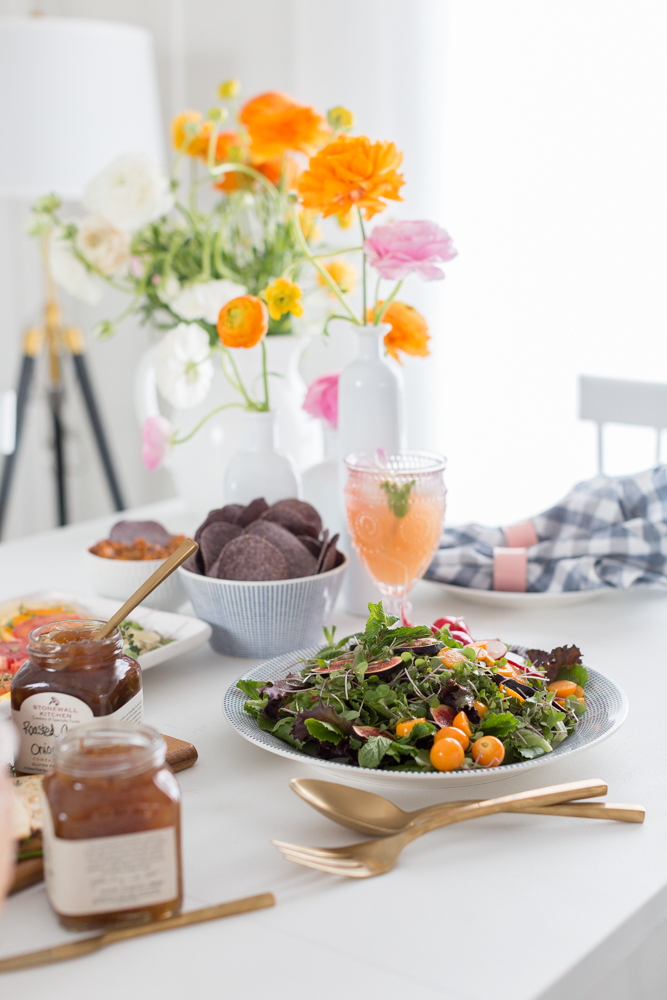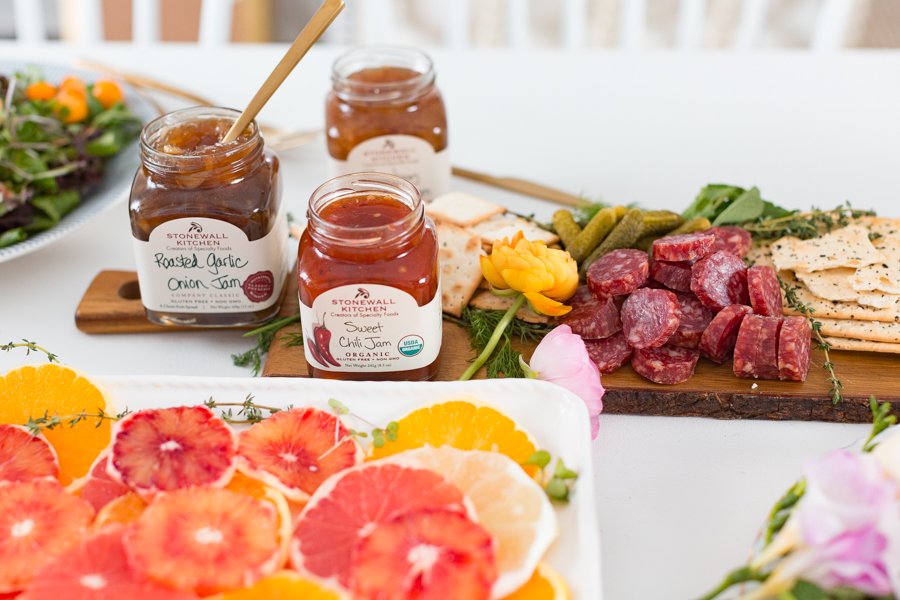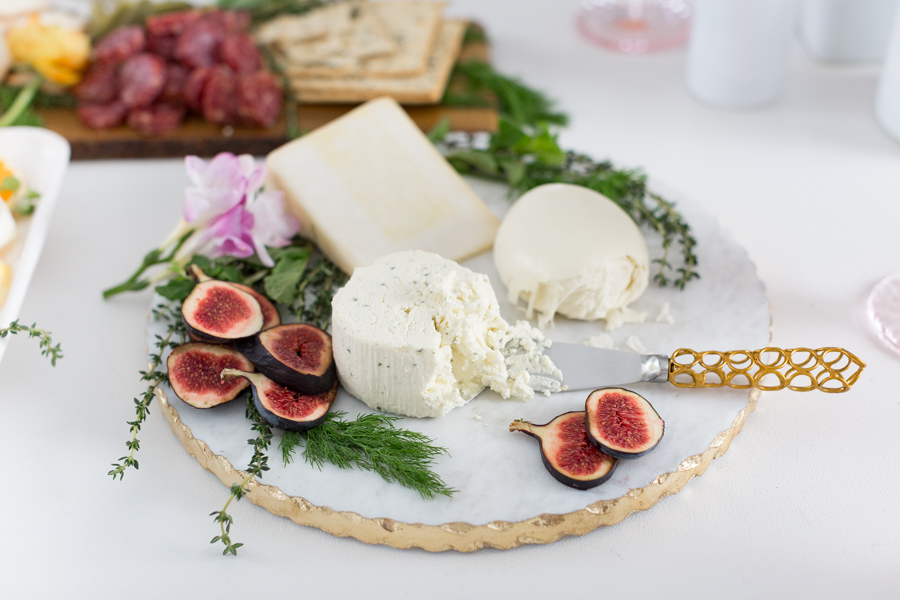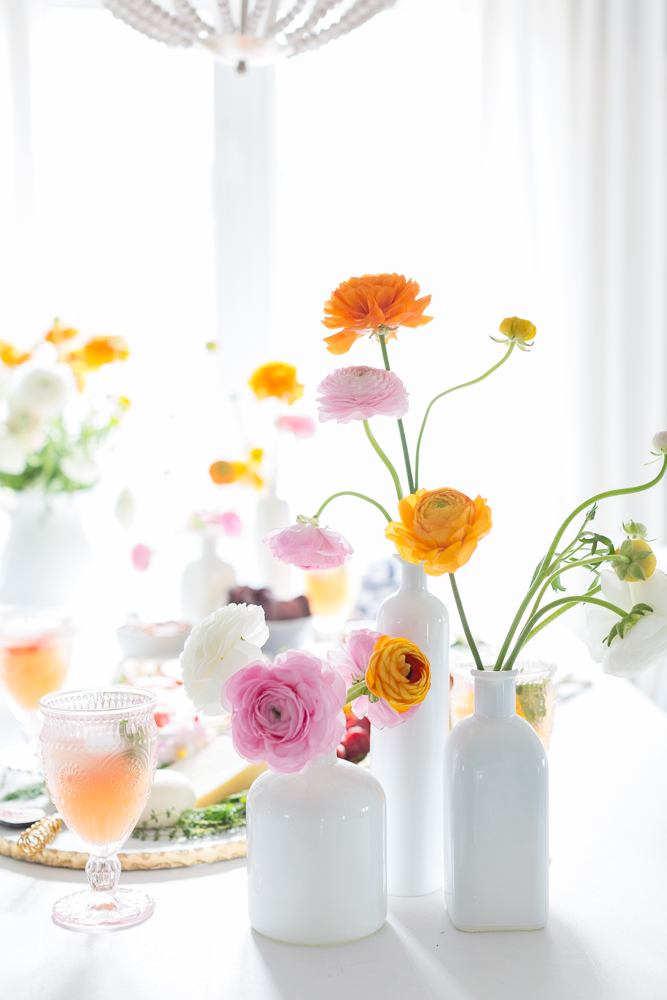 One of my favourite items was this Margarita mixer. You can make a delicious cocktail or like I did here, mix it with some spring water. So good.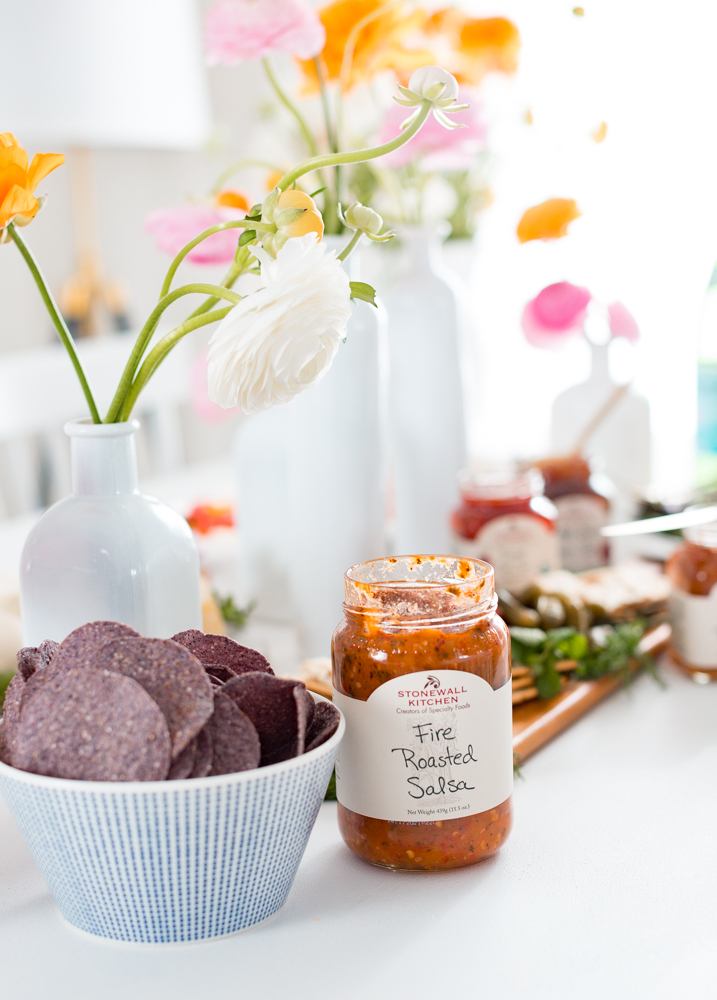 And of course you couldn't have a spread like this without salsa and chips. This fire roasted salsa is amazing.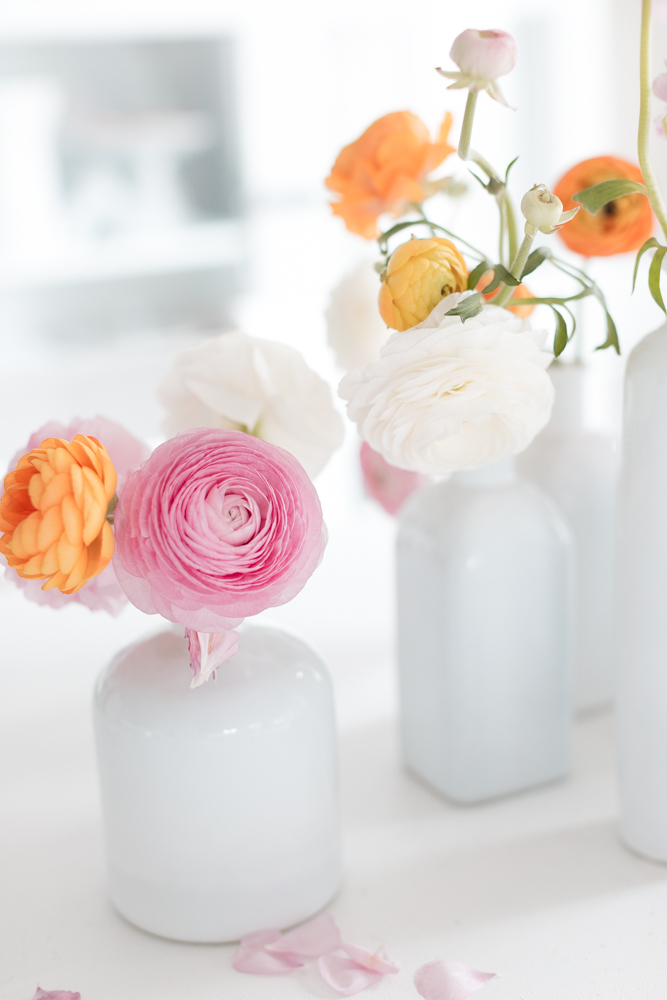 Here are some more photos of these beautiful ranunculus…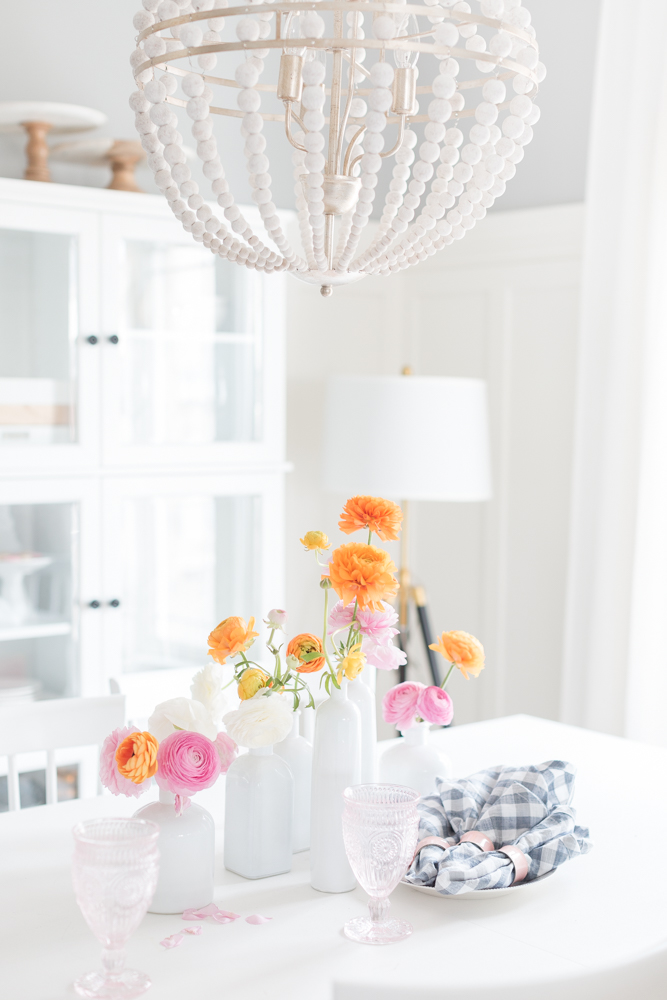 And lastly, to celebrate the beginning of spring as well as the great partnership between Stonewall Kitchen and Birch Lane, they are giving away a $1,000 Birch Lane gift card and a $500 prize package from Stonewall Kitchen.
YOU CAN ENTER HERE 
Thank you so much for stopping by. Wishin you a great week ahead…xo