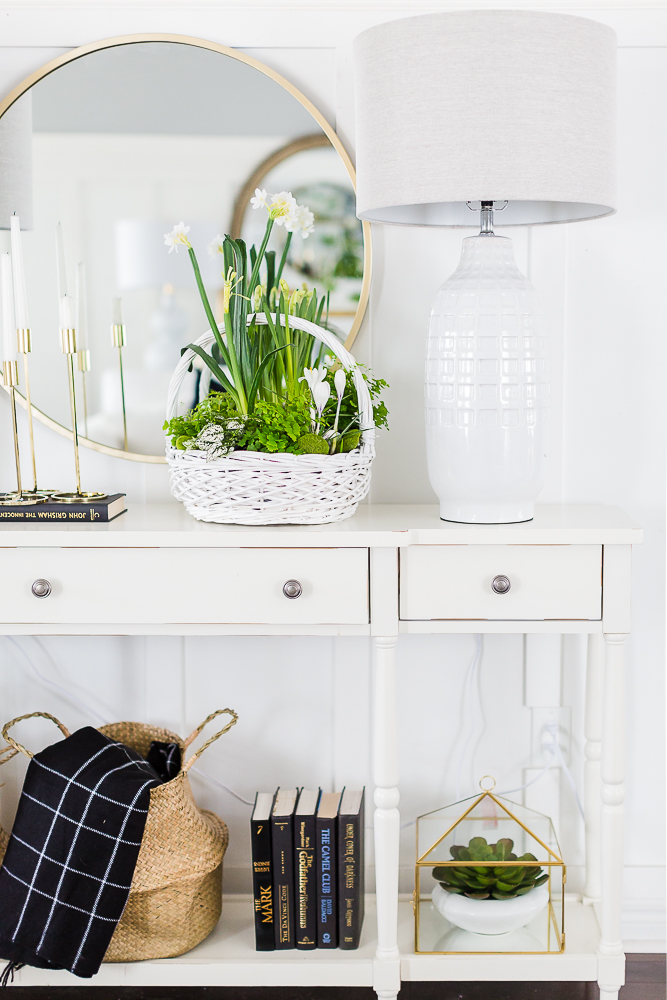 Hello friends. Happy Tuesday. Even though some of you are covered in snow and spring is nowhere near,my friends and I wanted to bring you a little bit of spring inspiration.
As you might know I recently did a bit of a spring refresh so things haven't changed too much around here.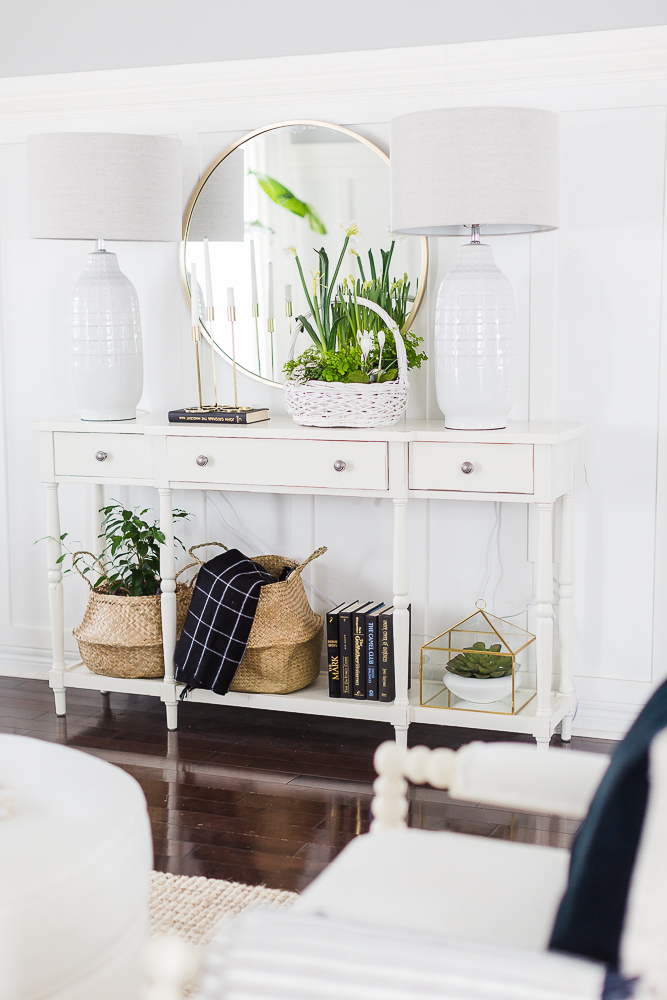 I did bring more plants and put together this cute little spring basket.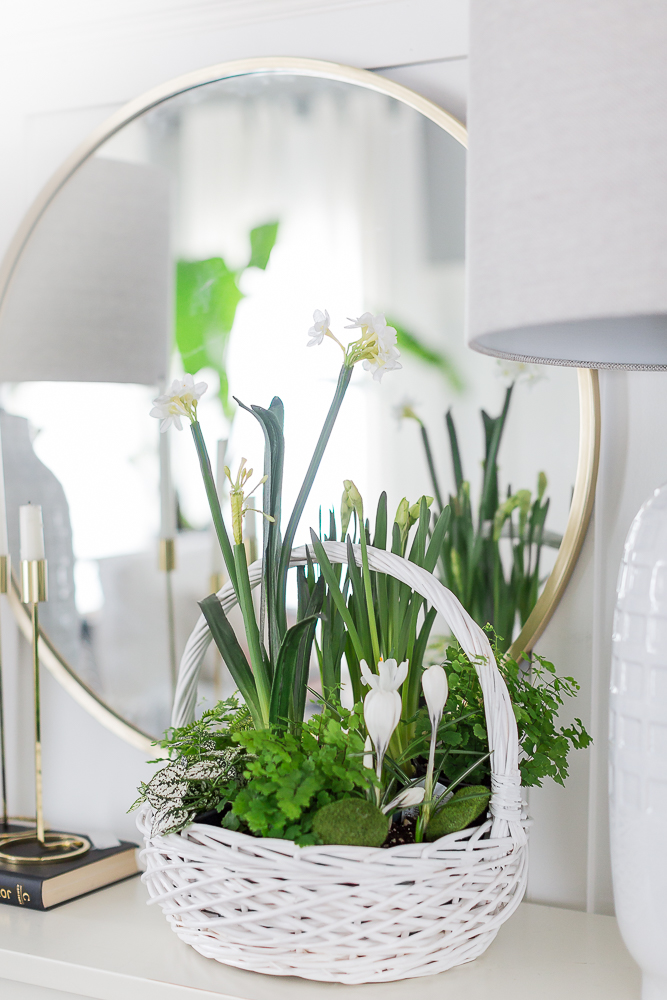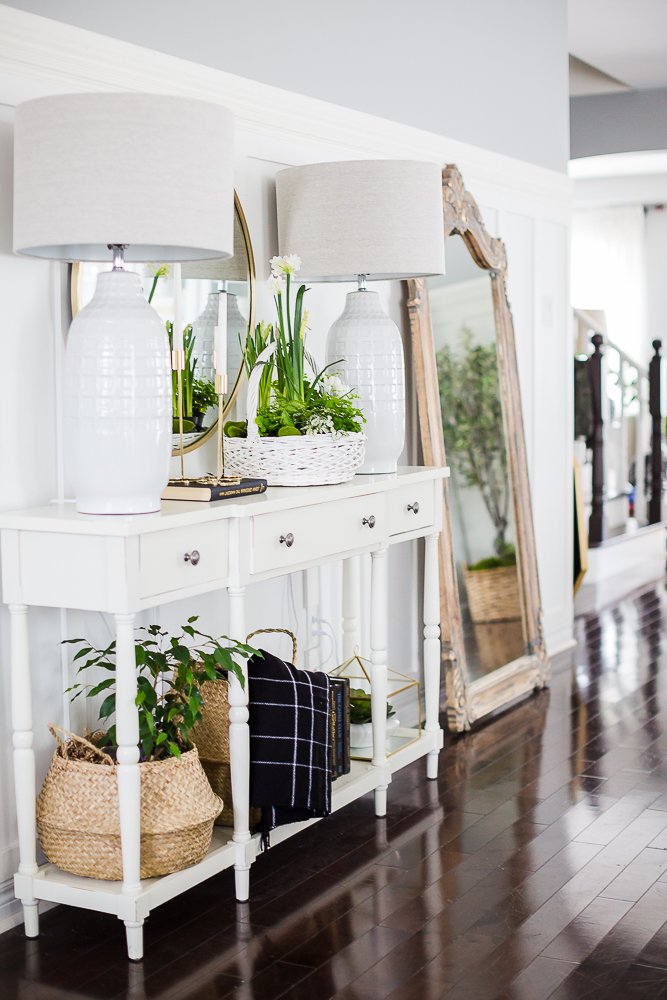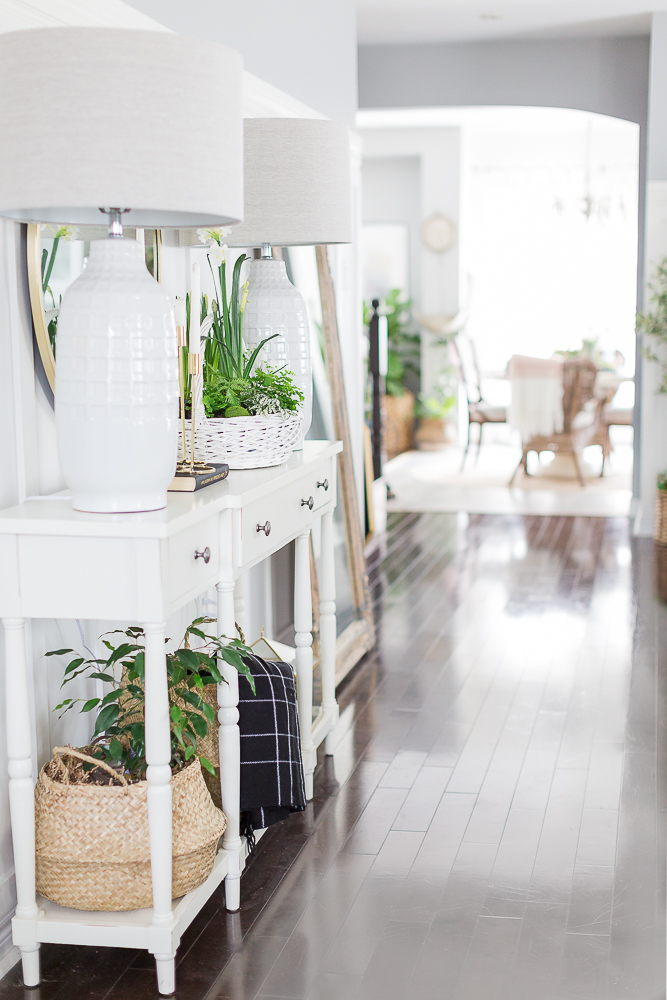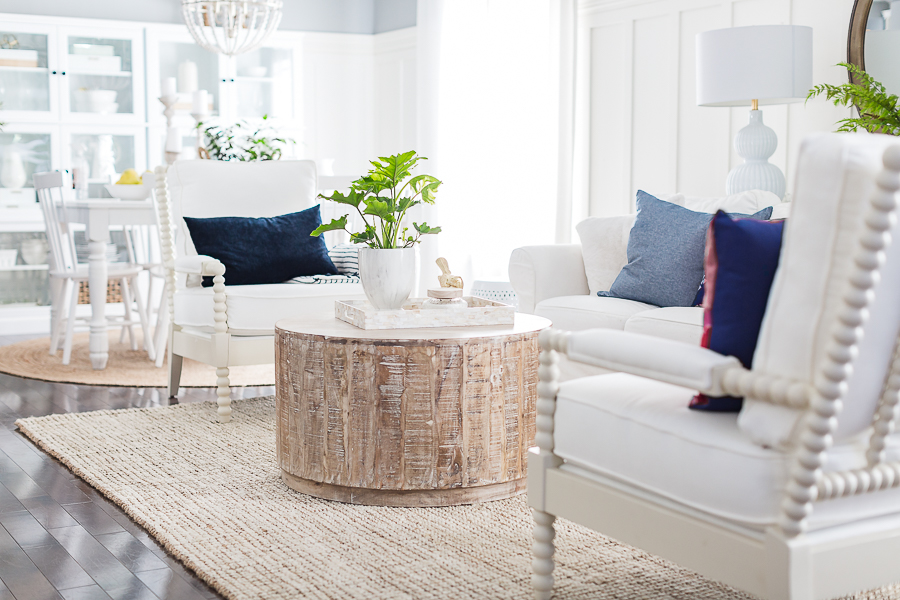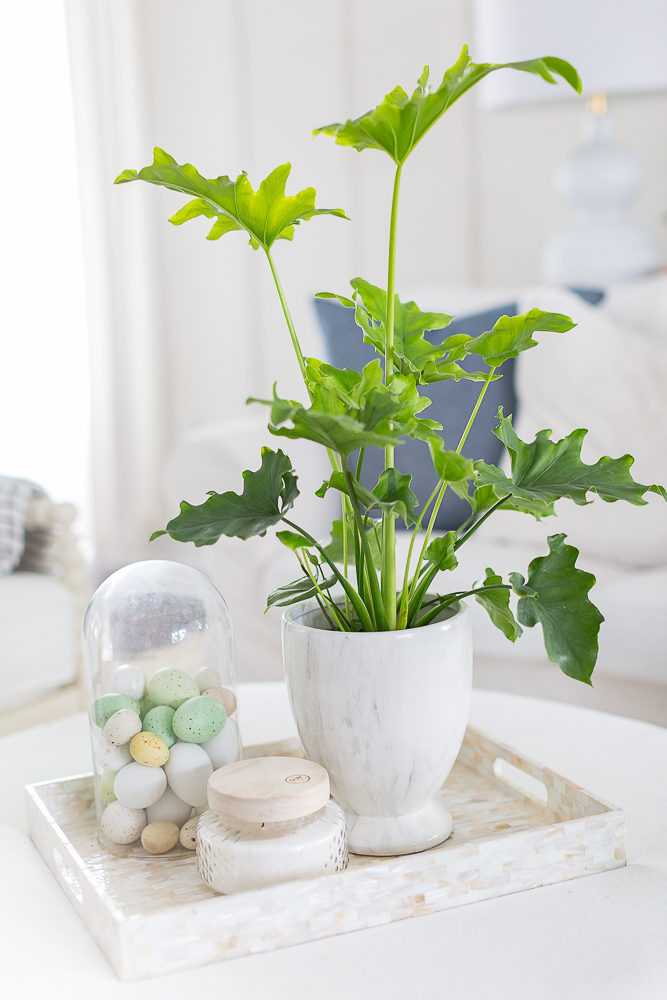 This tour was a little difficult to put together, because we are currently working on our family room and there is mess everywhere.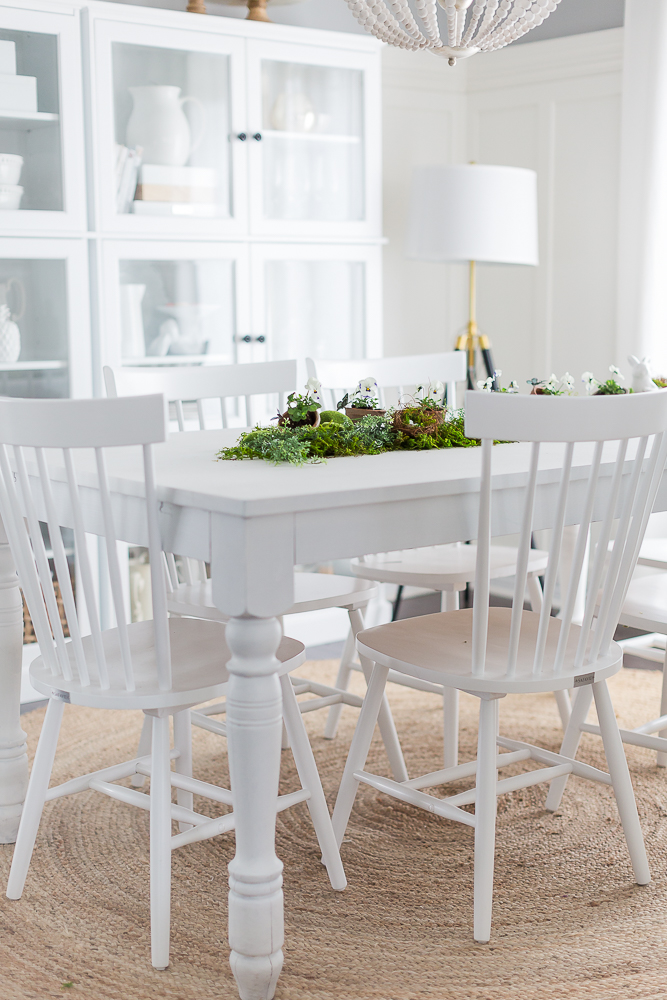 I did work on this sweet little centerpiece…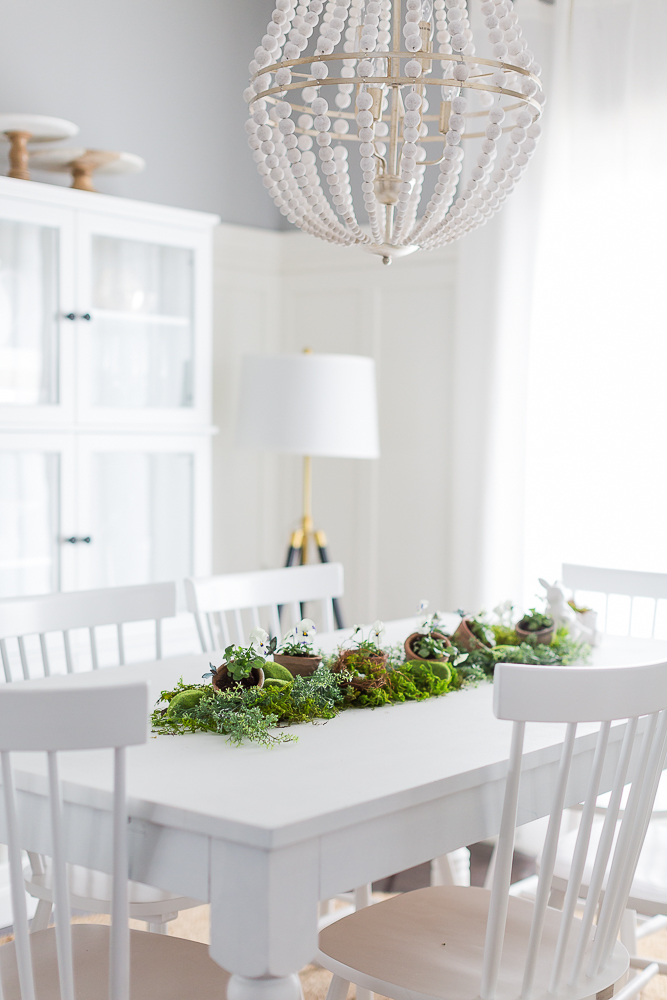 Just a bunch of little pots holding pansies across the table.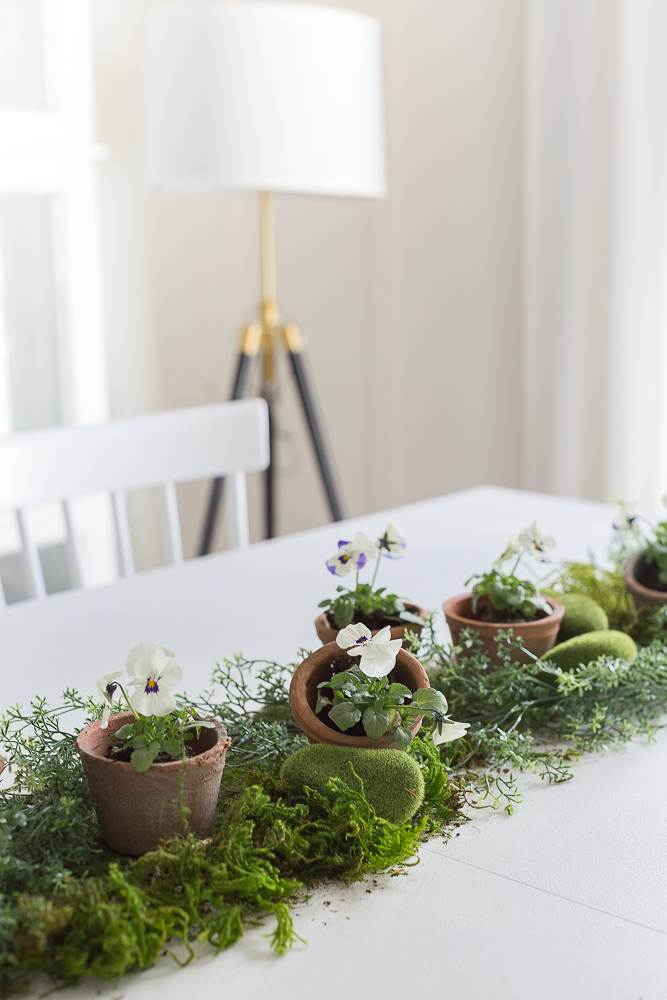 Pansies are such staple of spring!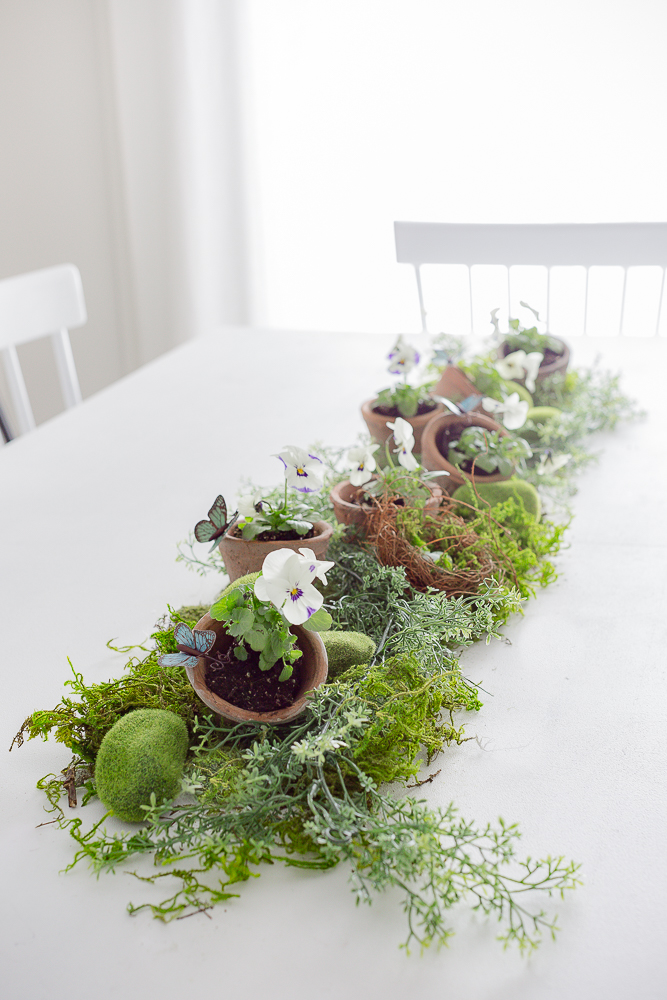 I glued little butterflies to the pots for more whimsy..:)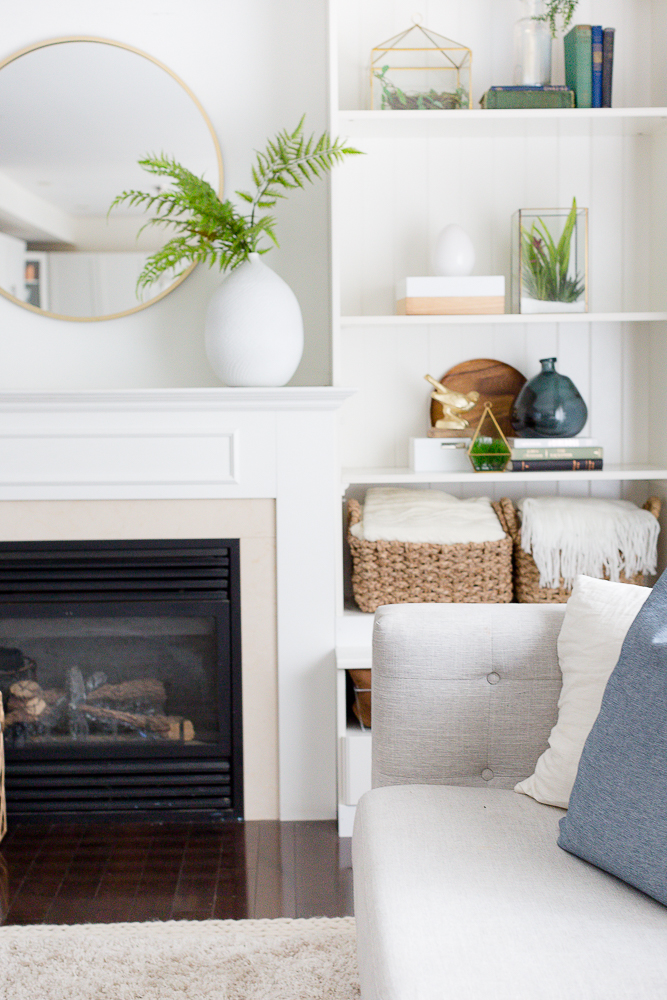 Like I mentioned before, we're in the process of working on our family room, so I took these photos last week prior to us dismantling the shelves.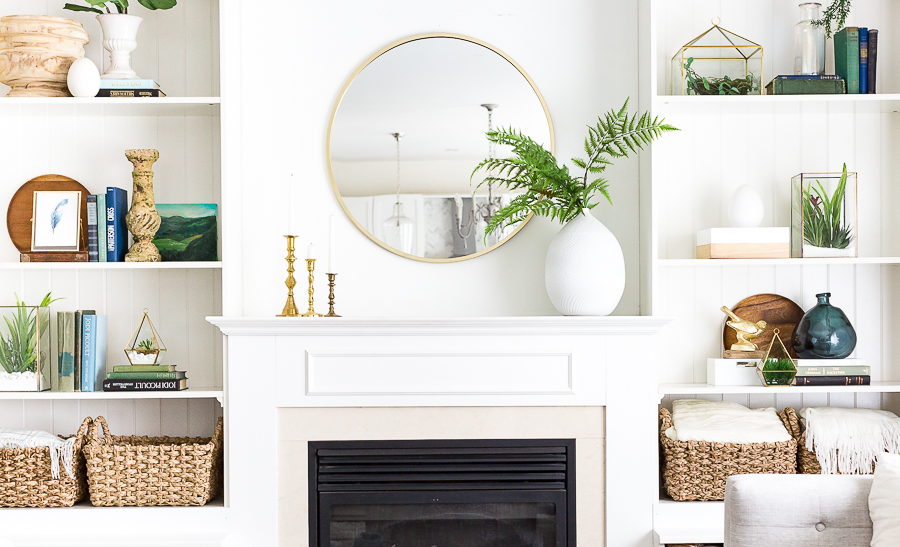 Here is what they looked like then. To be honest, I wasn't done styling the shelves and I usually take photos so I can see where I need to tweak them. I see a lot I would change, but it's too late now because this is going to be
entirely different, when I share  it next.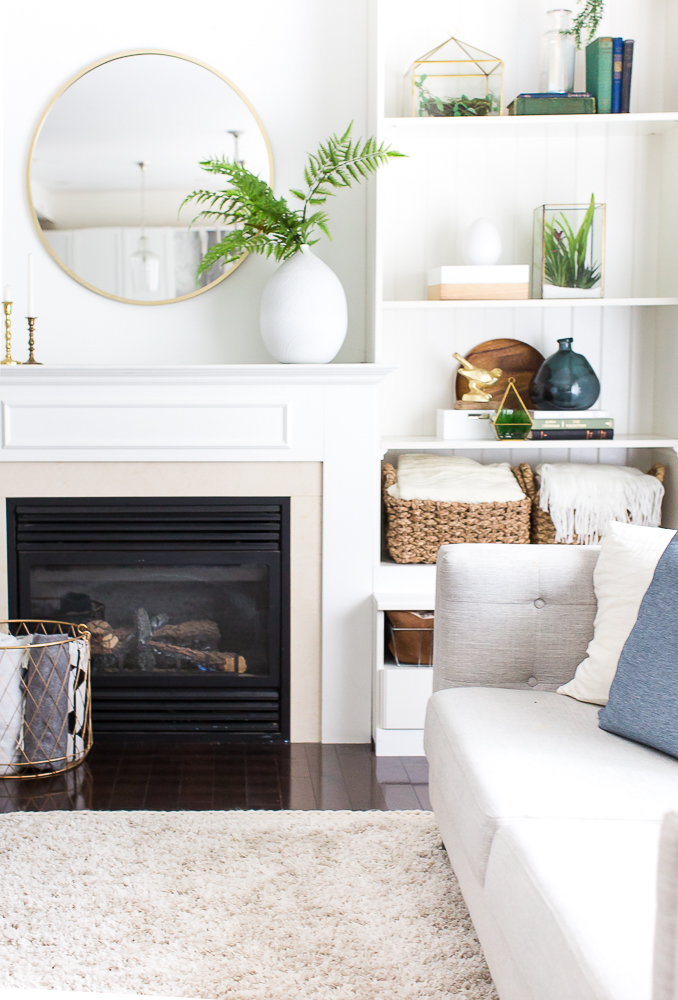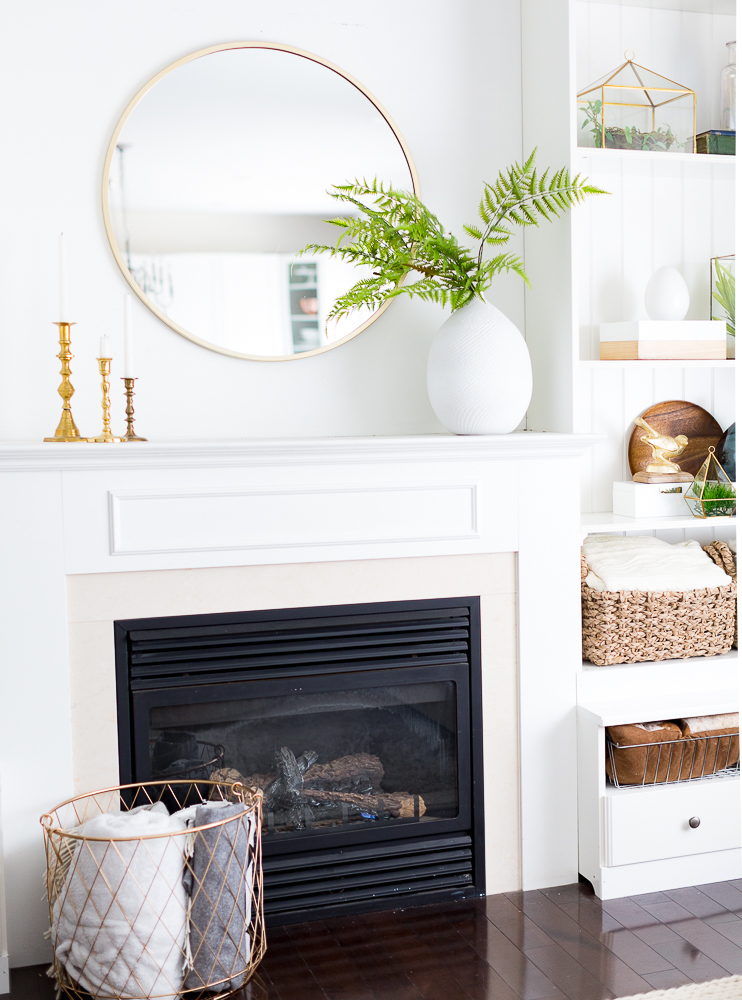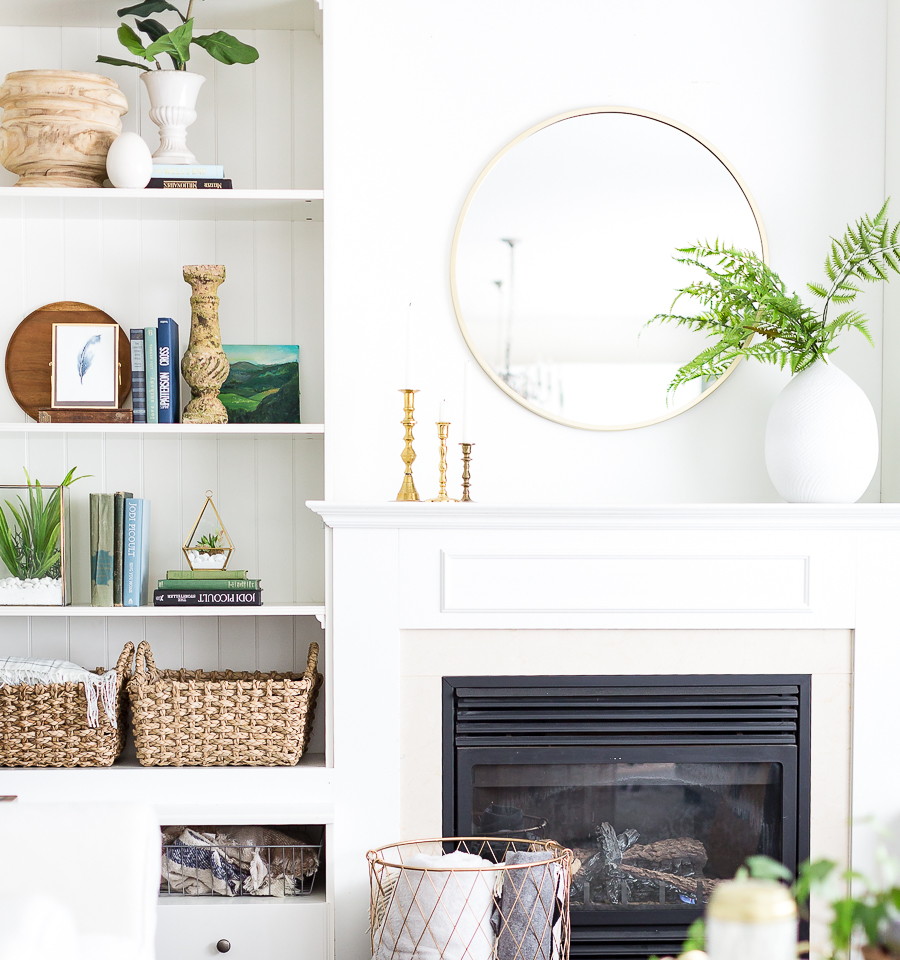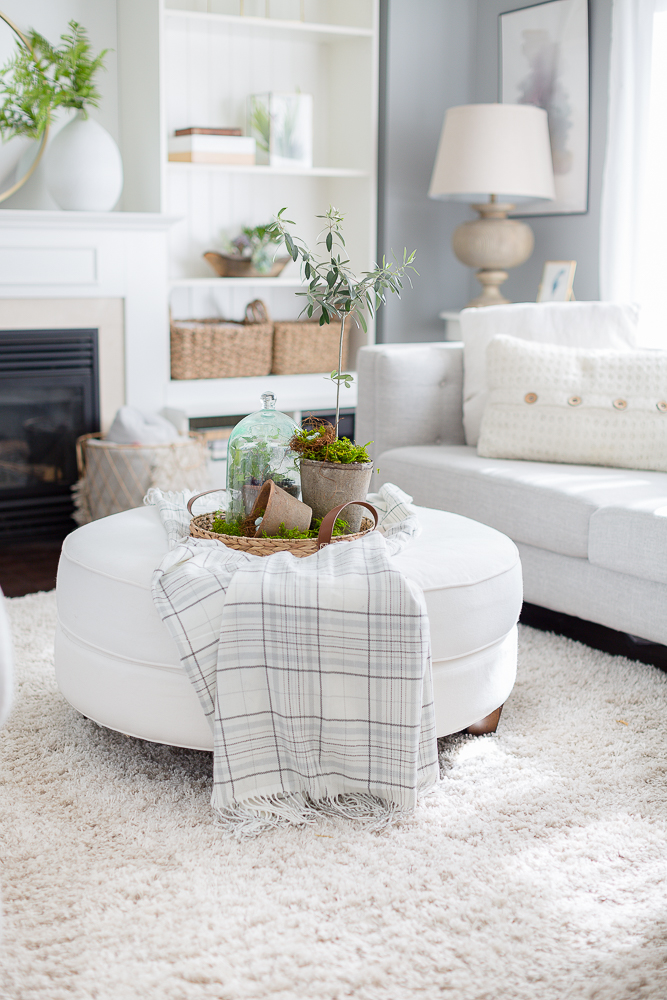 Well there you go a little spring inspiration from me but A LOT more from my friends below.
Thank you so much for stopping by today.
much love,
Lucy
Ella Claire | Julie Blanner | Shades of Blue Interiors | French Country Cottage
Rooms for Rent | Craftberry Bush | Nesting with Grace | Jennifer Rizzo