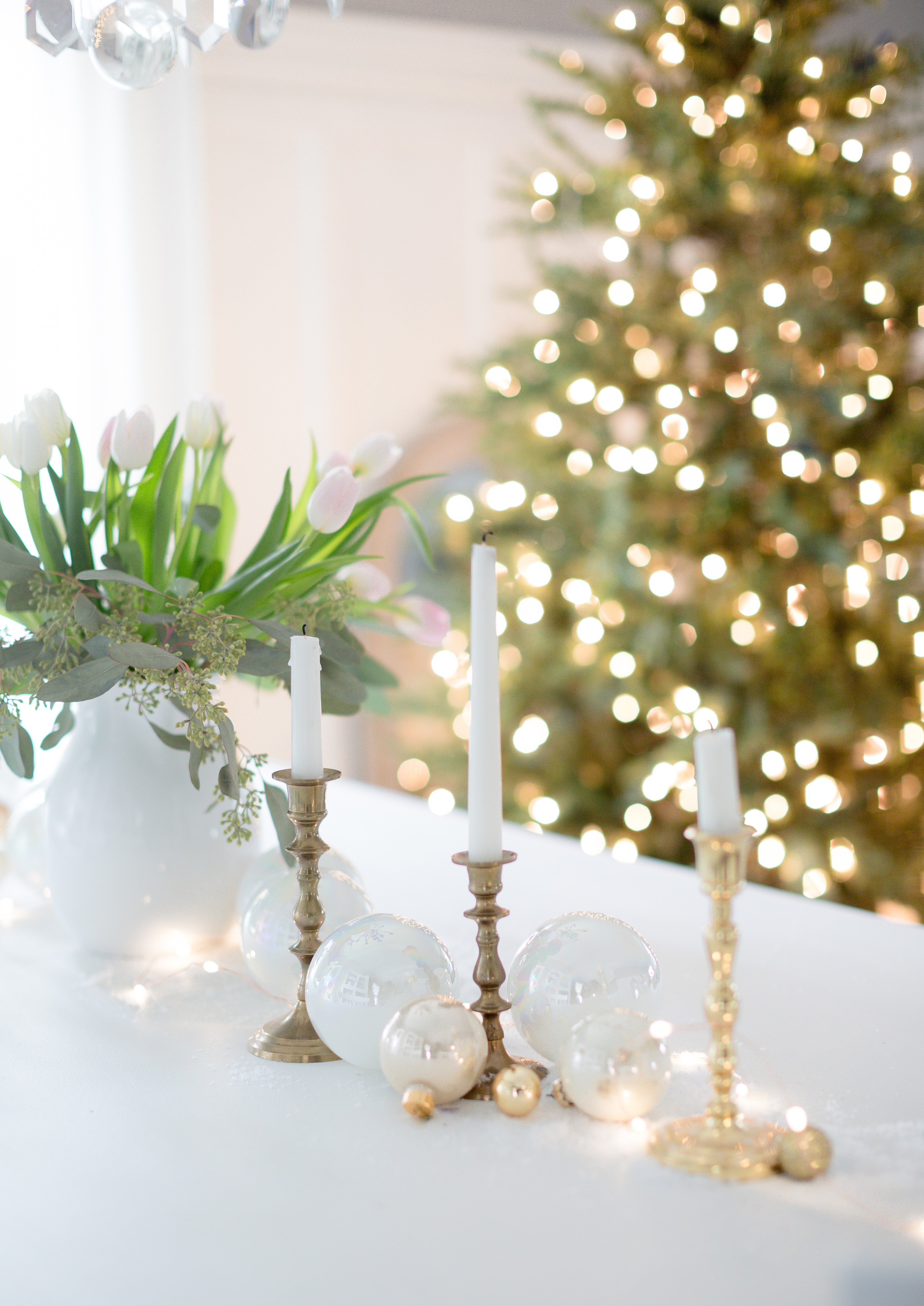 Hello again sweet friends. I hope you had a nice weekend.  I can't believe that Christmas is in 7 days! I love this time of year and I can't wait to have my family home for a few days. I'm feeling such a deep desire to just spend quality time with my family and just cherish this beautiful season.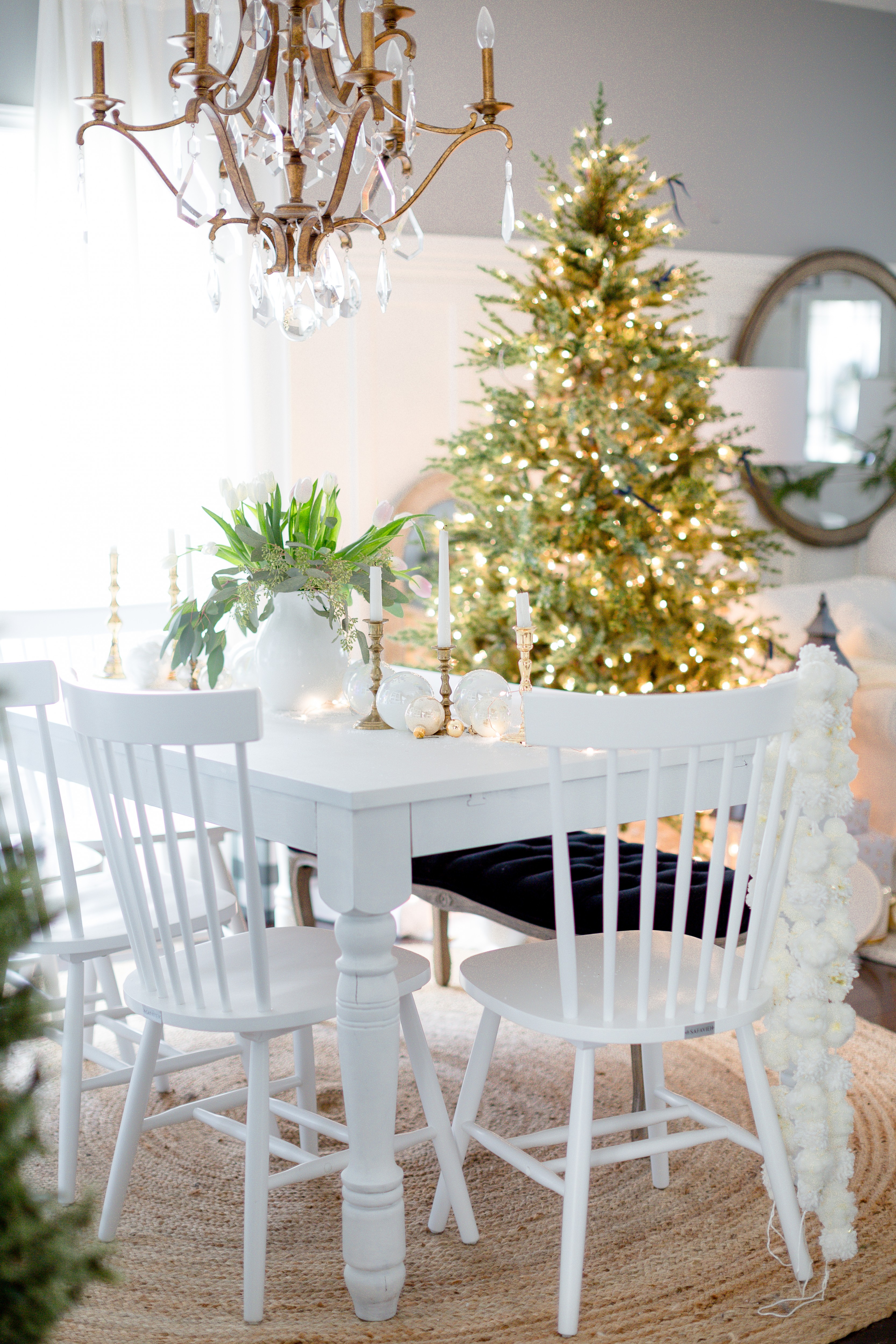 The other day, I put together a simple tablescape and before the season is over I thought I would share here with you…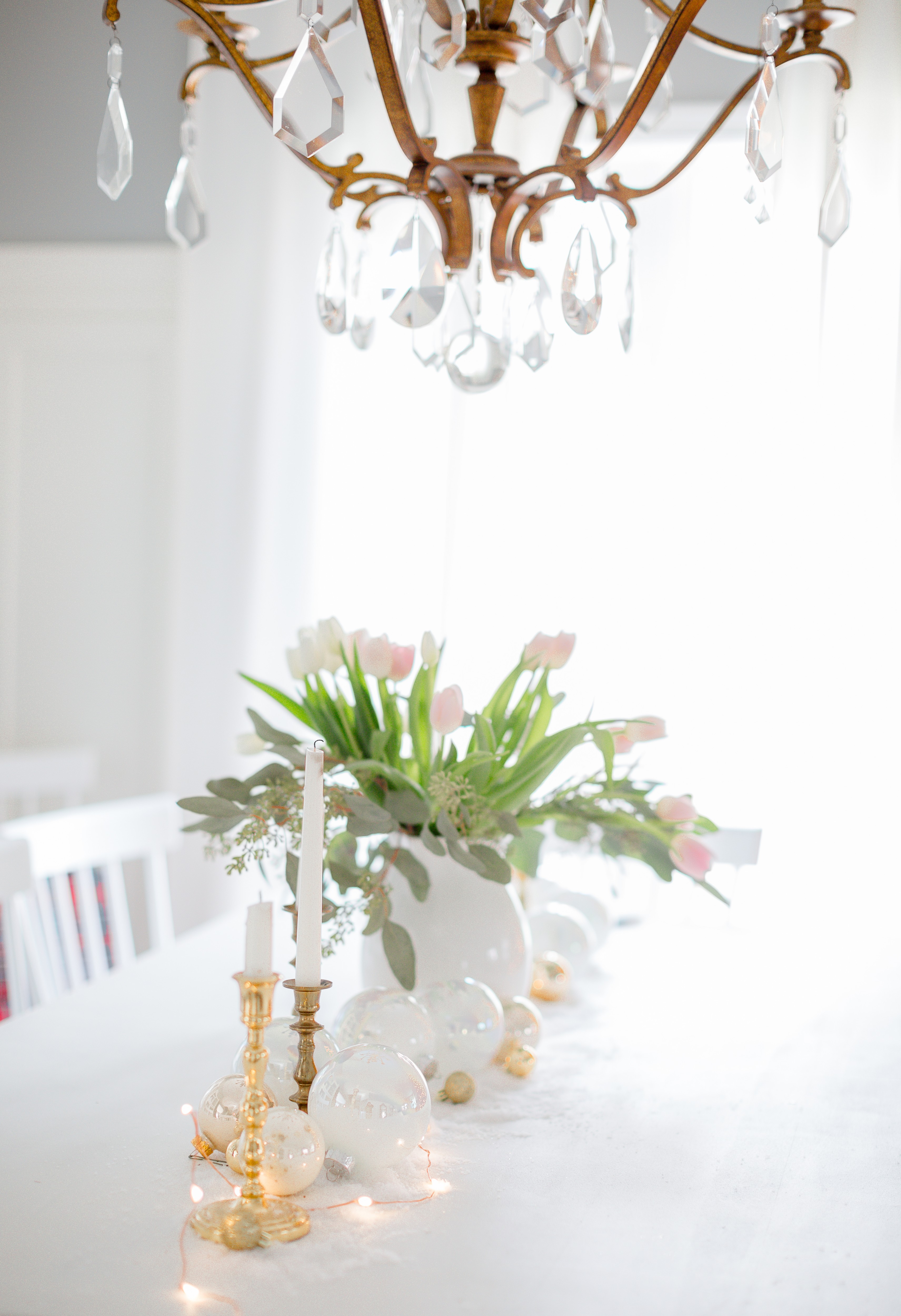 It's the same take on my festive table, but I just used the white bulbs that were on my tree. I spread them as a table runner and added a little 'snow'.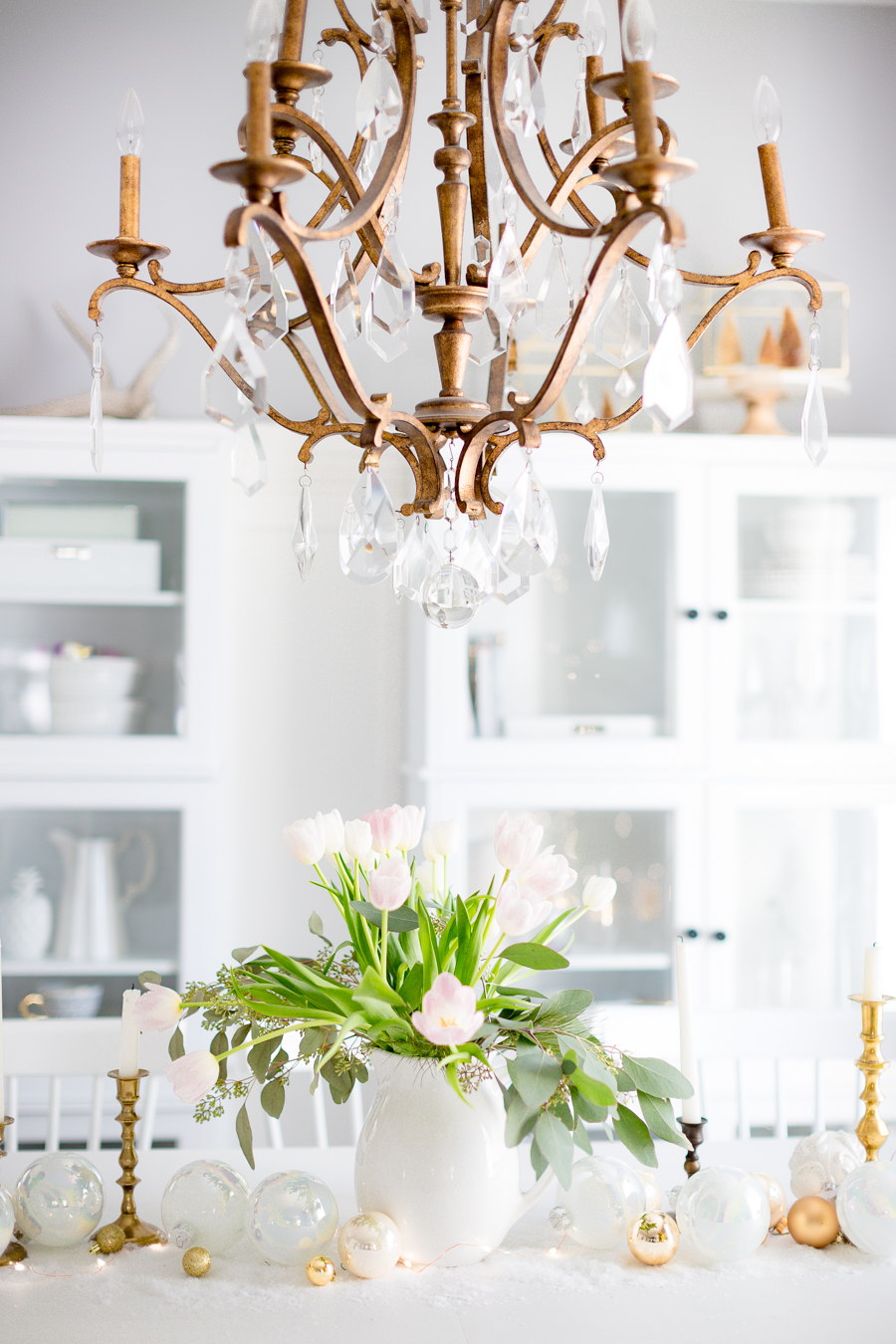 I also bought some pretty tulips at my local flower shop. I didn't realize that it's tulip season in the greenhouses.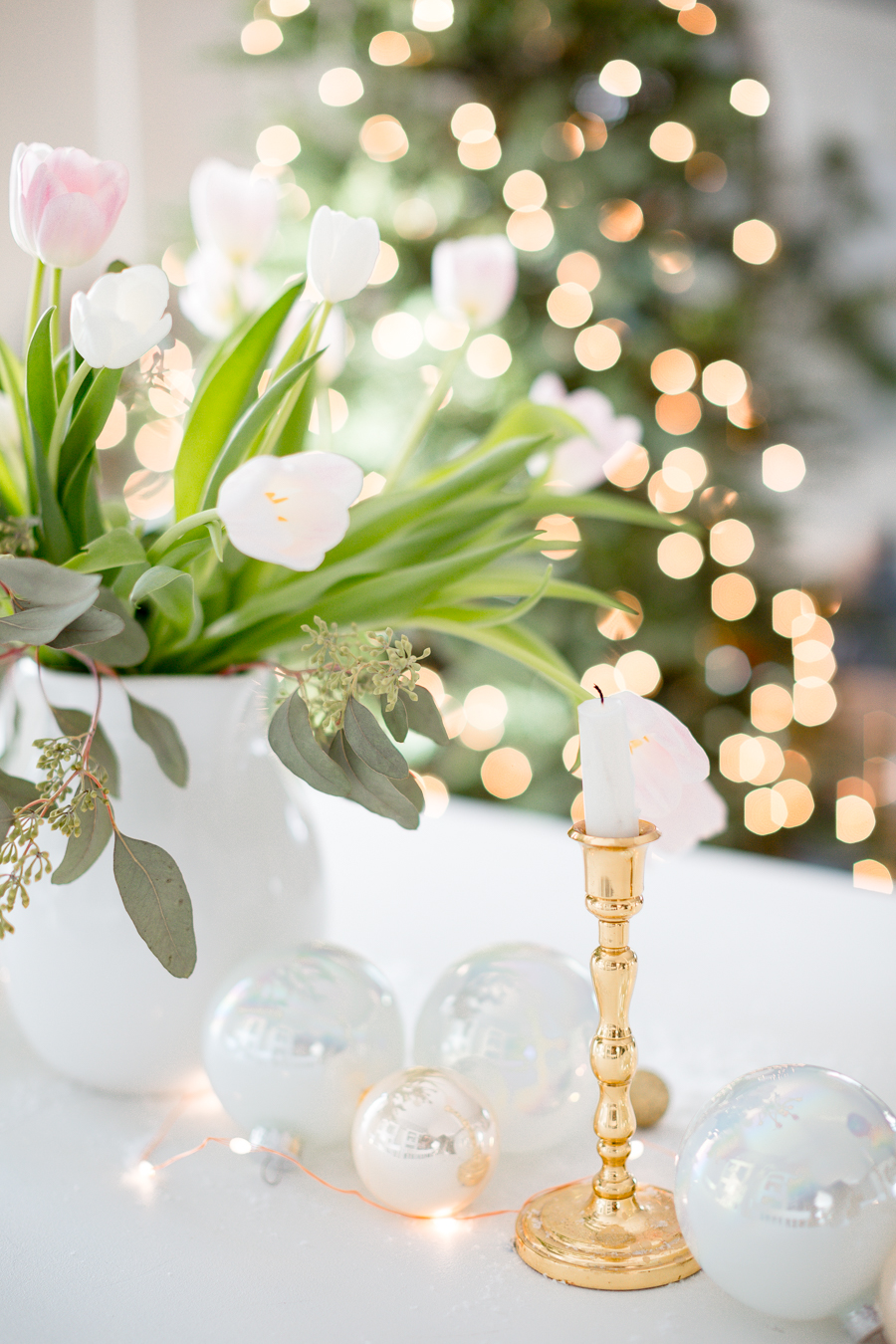 I'm going to be so sad when it's time to say bye to beautiful twinkly lights….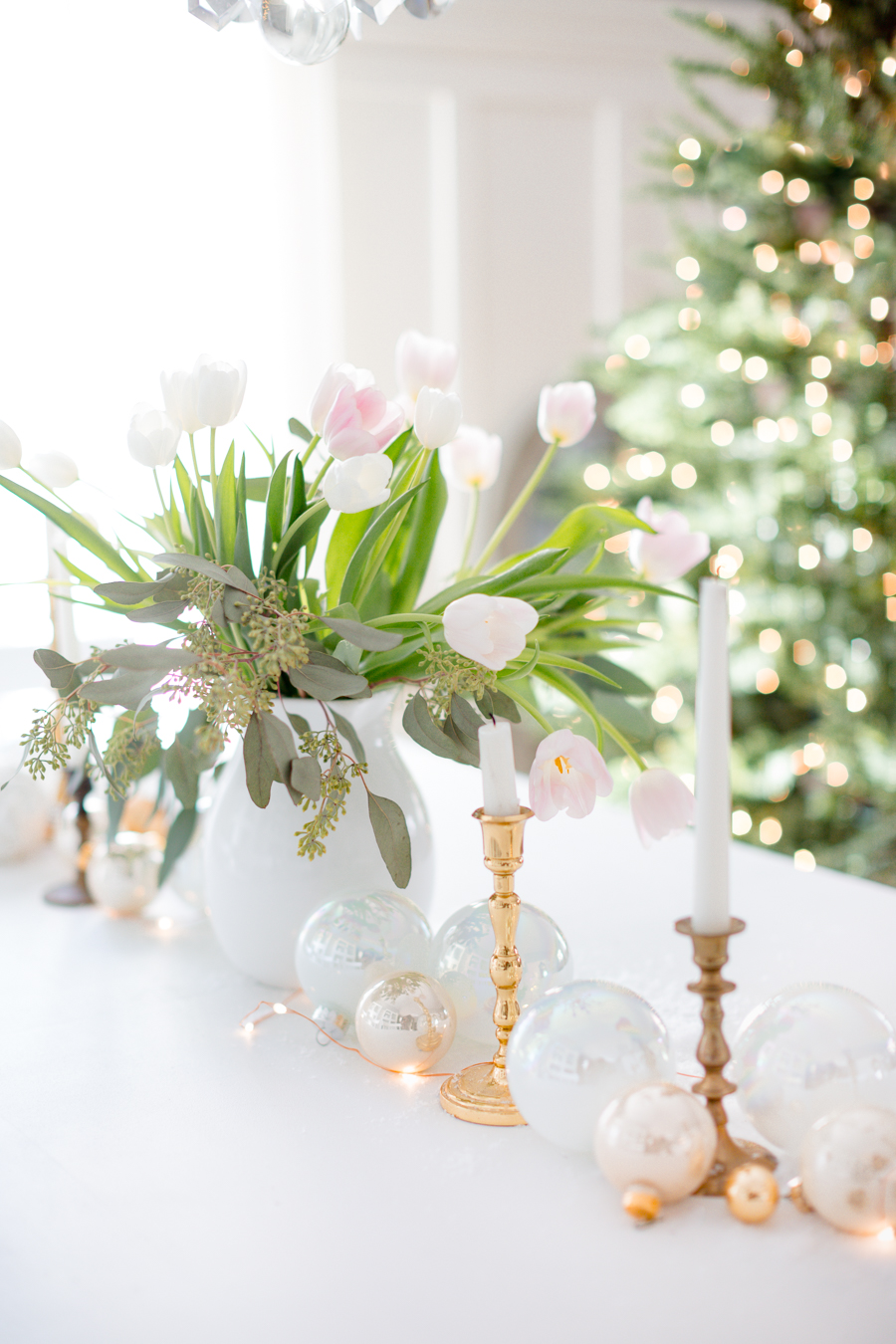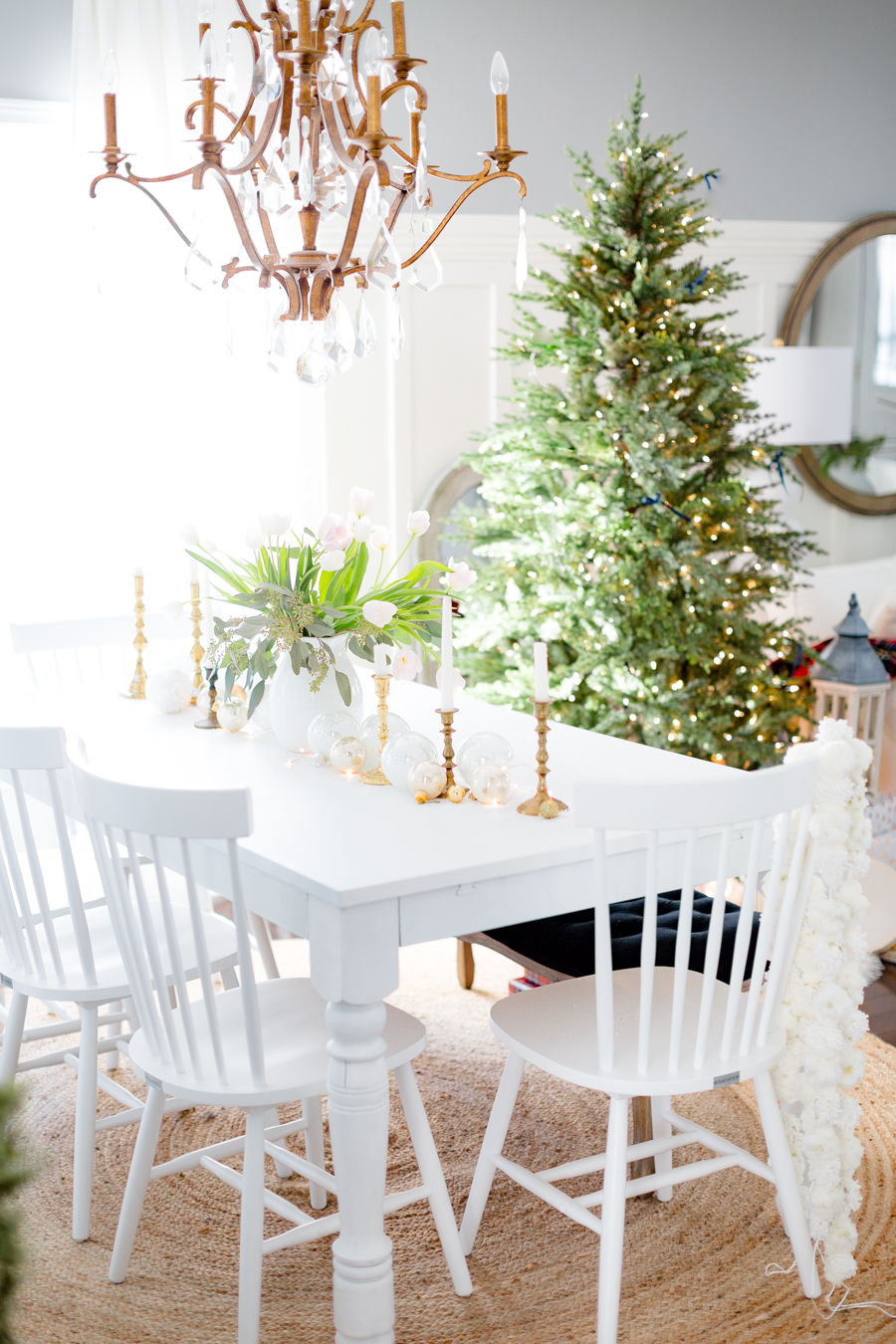 So for now, I'm going to enjoy them as much as possible.
Thank you so much for stopping by. I hope you have a beautiful week ahead.
much love,