Hello friends. I hope your week has been great so far. I'm so excited about this little project because it's whimsical and I think it just turned out so cute.
I think it's also perfect for this season but it can certainly work through the winter as well.

Let me show you how I did it…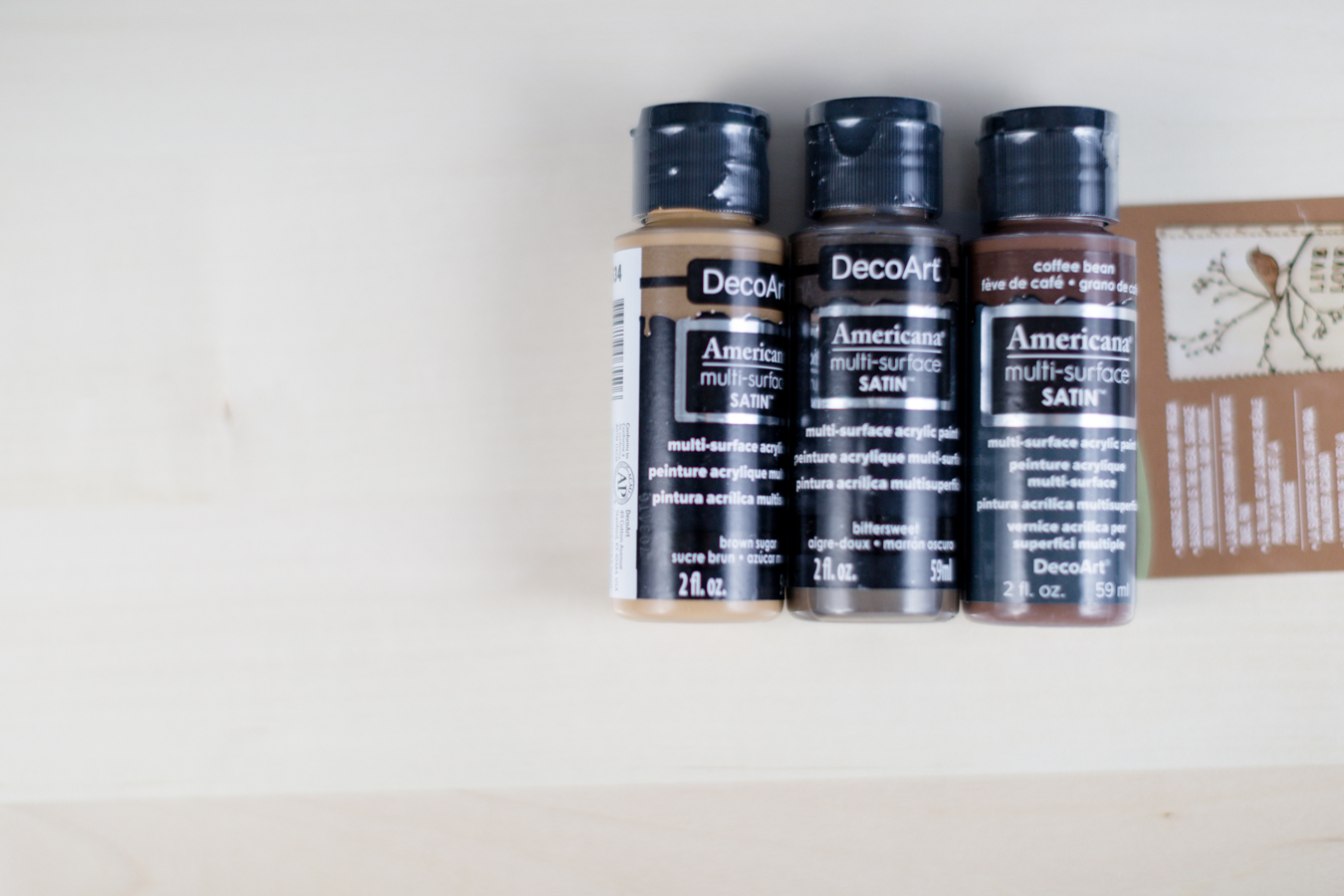 For this project I used DecoArt Multi-surface Satin, but you can use any of their amazing acrylic paints but the multi-surface satin paints, have a nice sheen that's not too shiny.
You can use an old wooden tray or in my case, I used a plain basswood board I purchased from Michaels.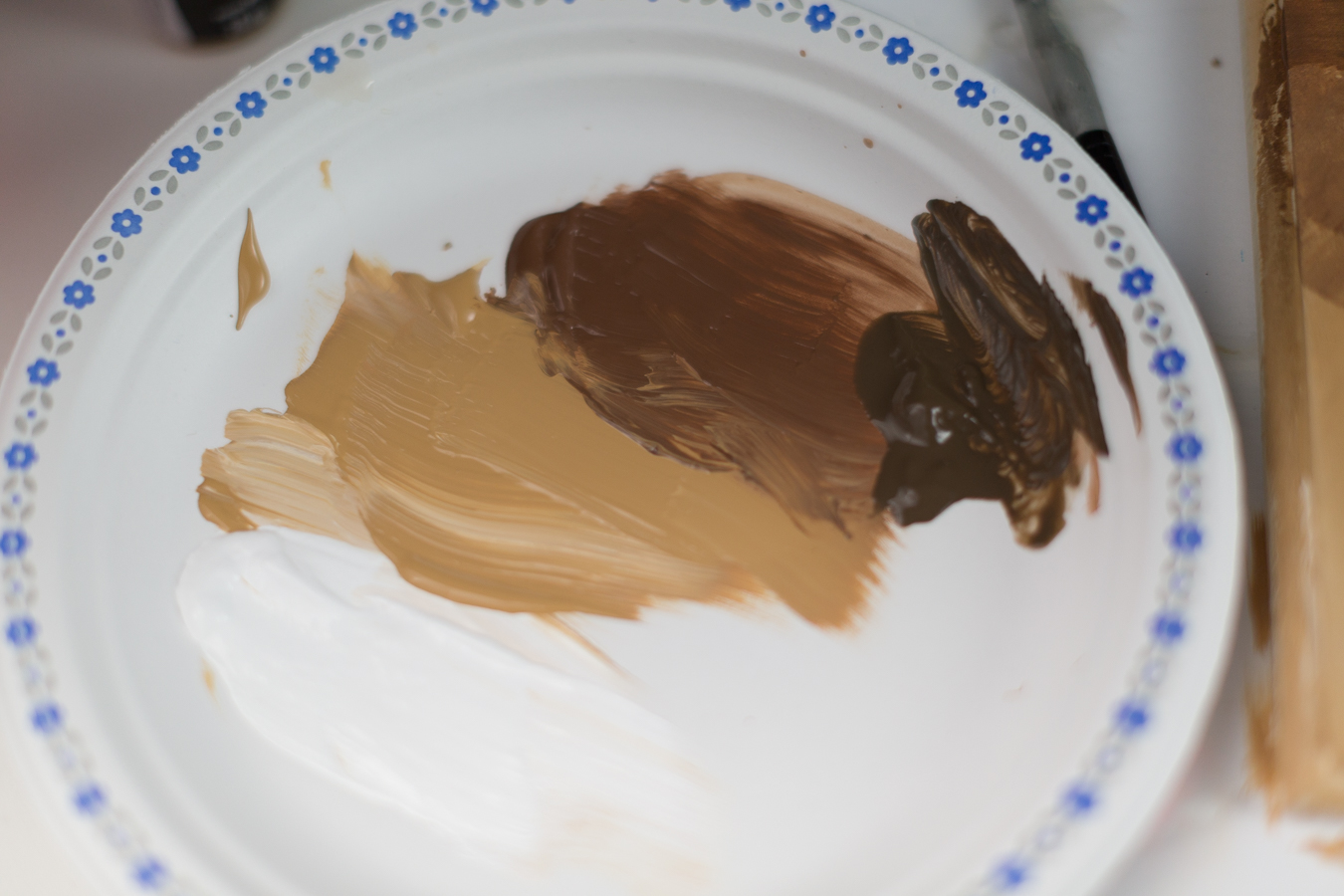 I placed the paint in the order I knew I would be painting. So white, Brown Sugar, Bittersweet and Coffee Bean.  I also used a tiny bit of black (not pictured)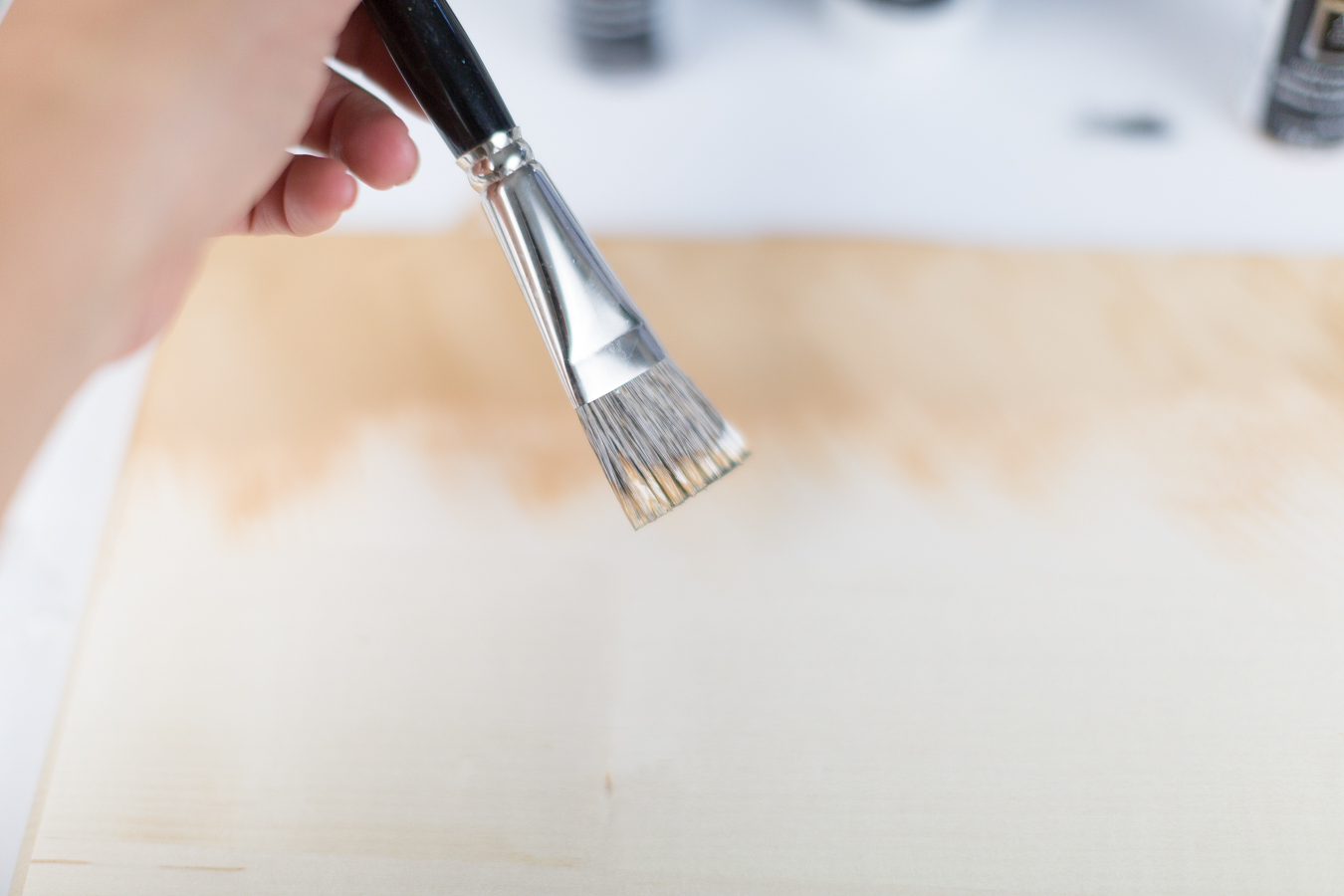 I started with a large flat brush and dipped it in the brown sugar and wipe some of the paint off on a towel.  The best way to achieve the look of 'hair' or 'fur' is to use a semi dry brush technique.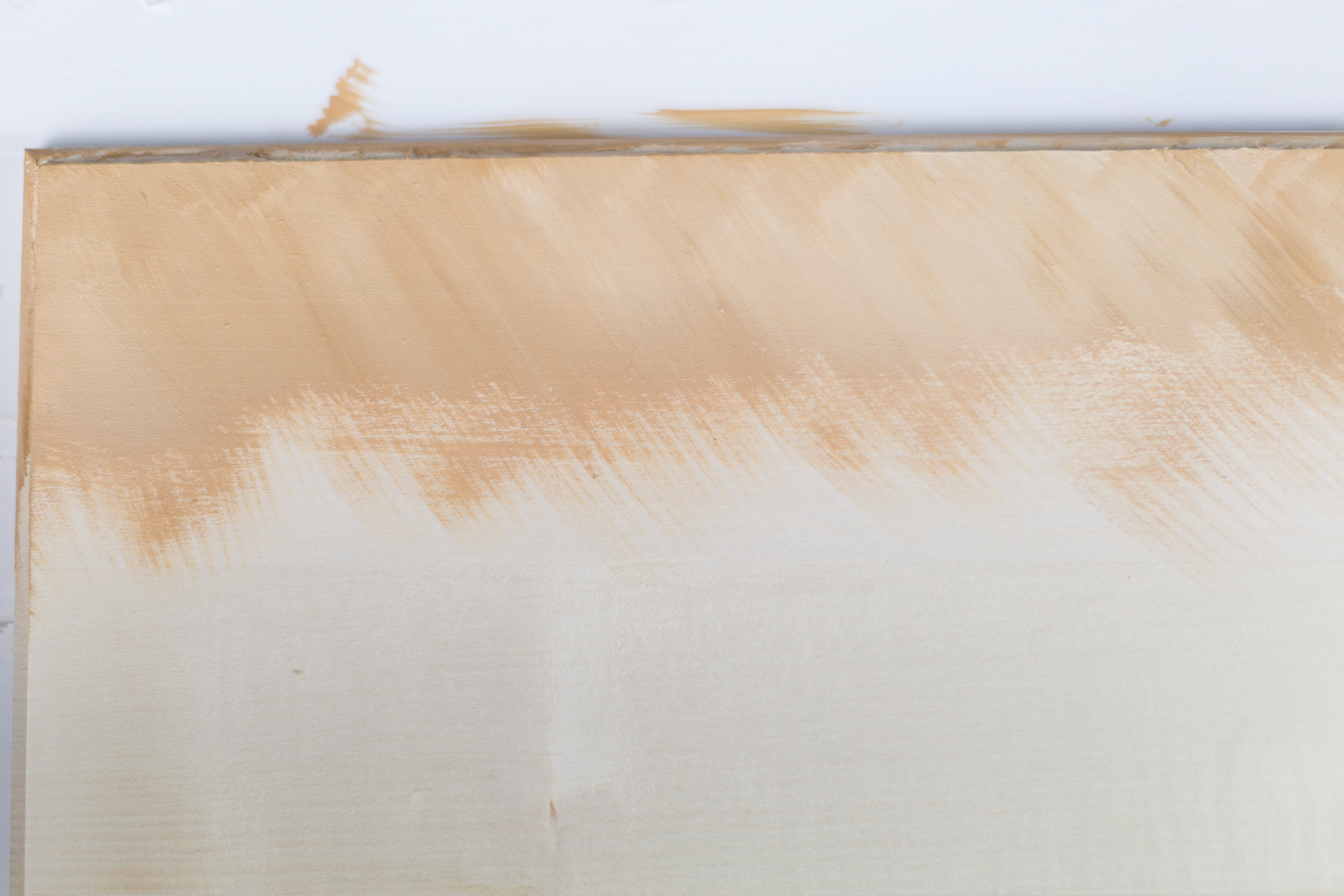 I applied the paint in perpendicular strokes towards the center…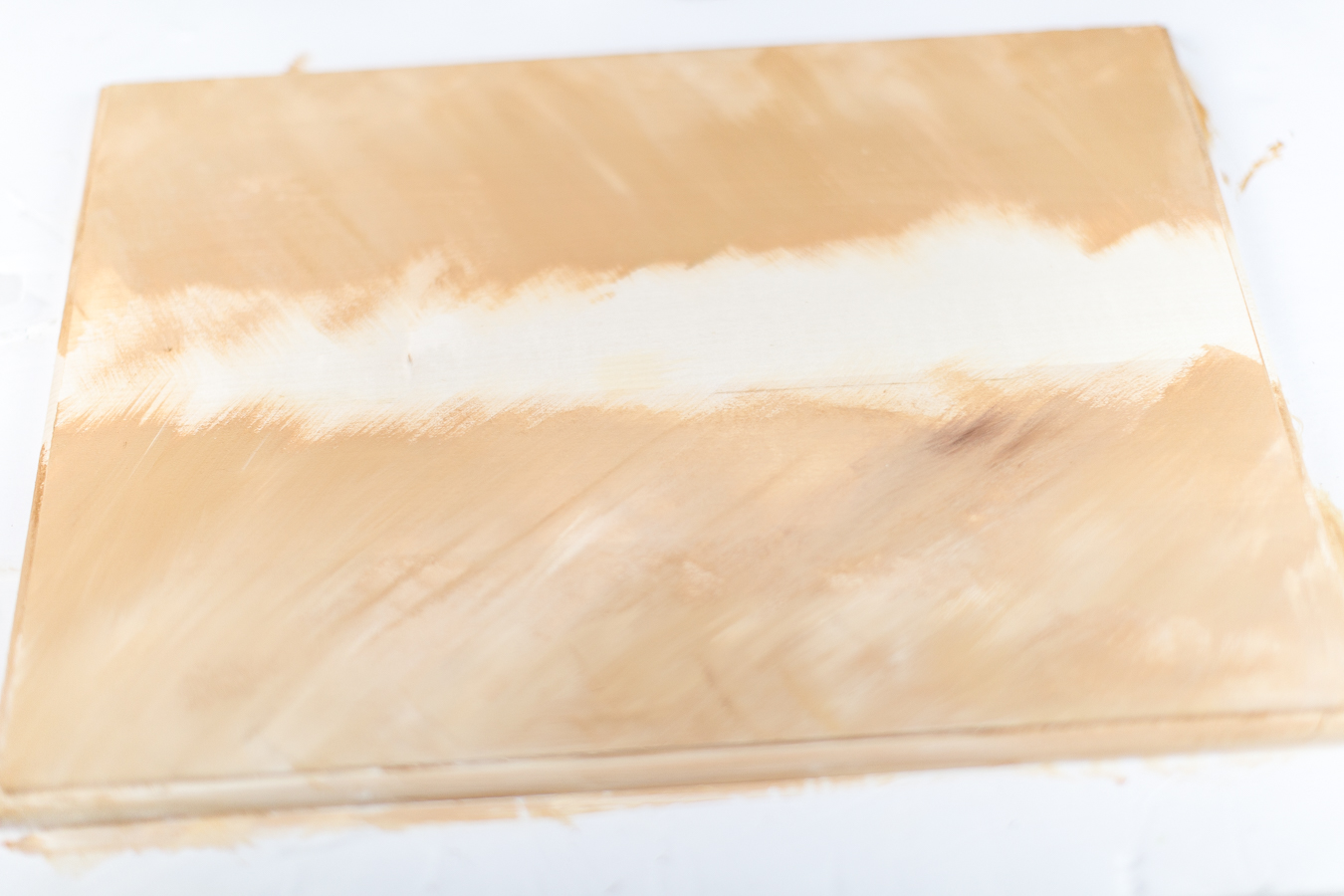 I did this at either side of the board leaving the middle clear.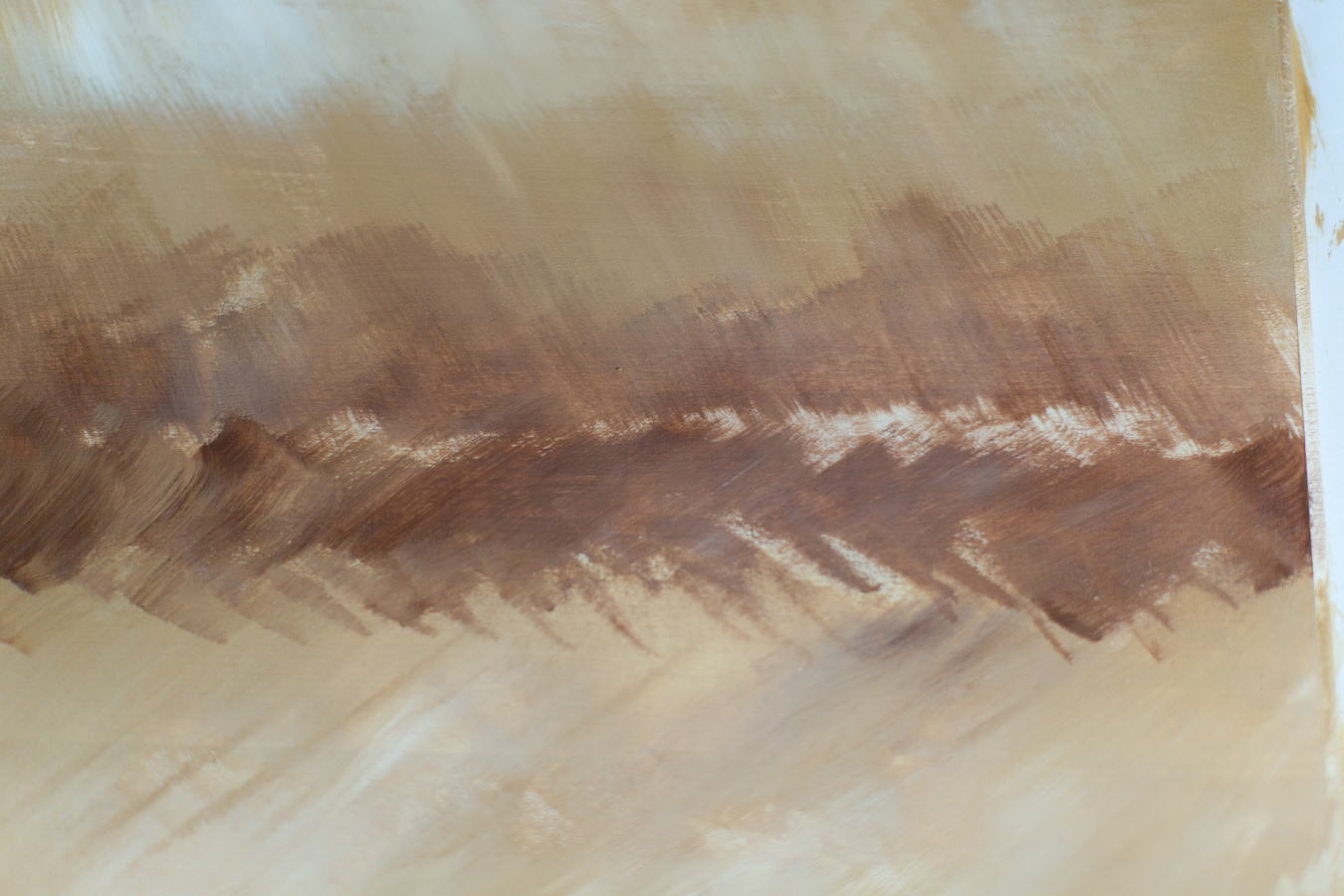 I then proceeded with the Bittersweet and used similar perpendicular strokes towards the center. NOTE: Don't bother cleaning the brush in between changing paint color until you use the white. The mixture of the paint gives it a more natural look.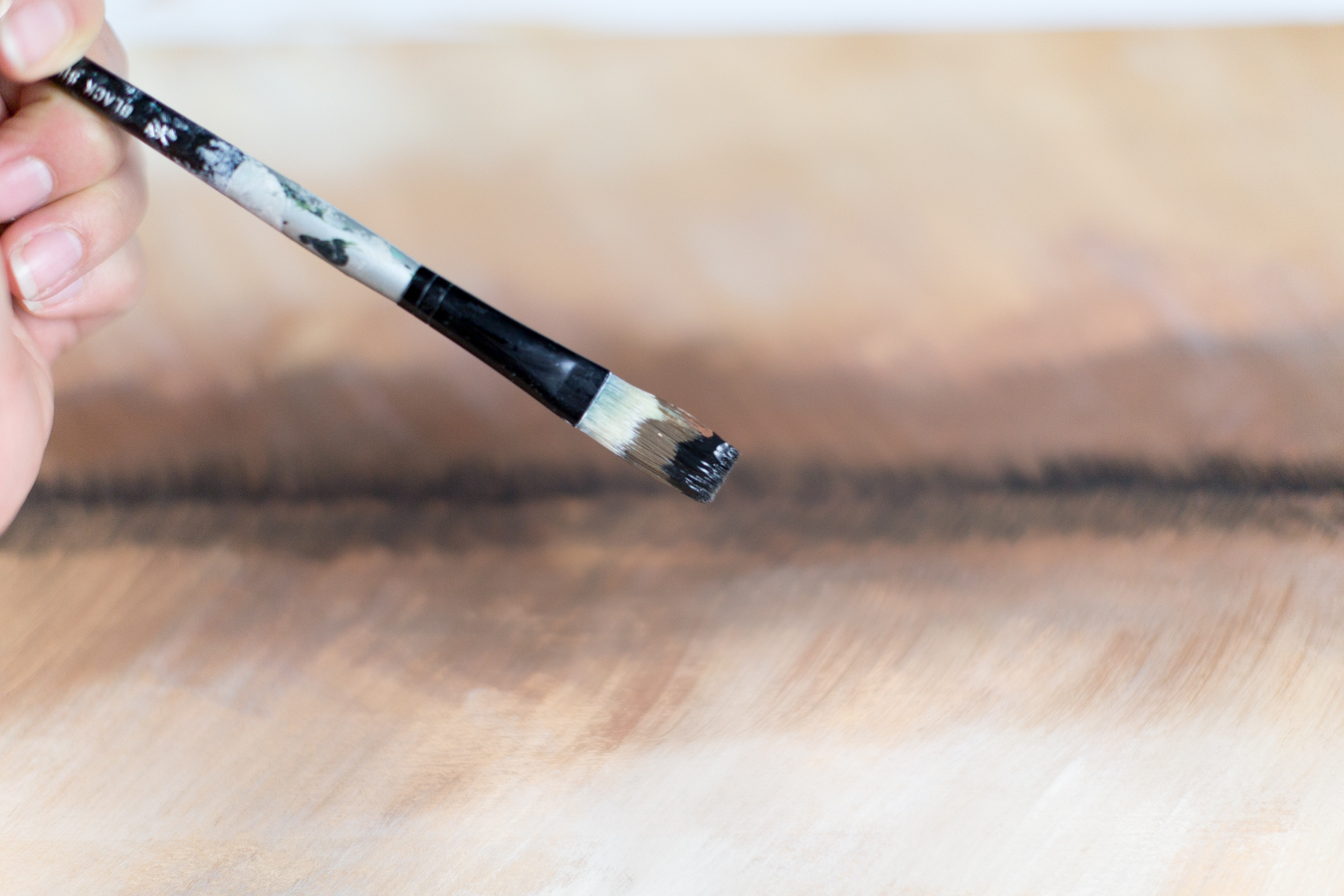 To paint the center I used a smaller flat brush ….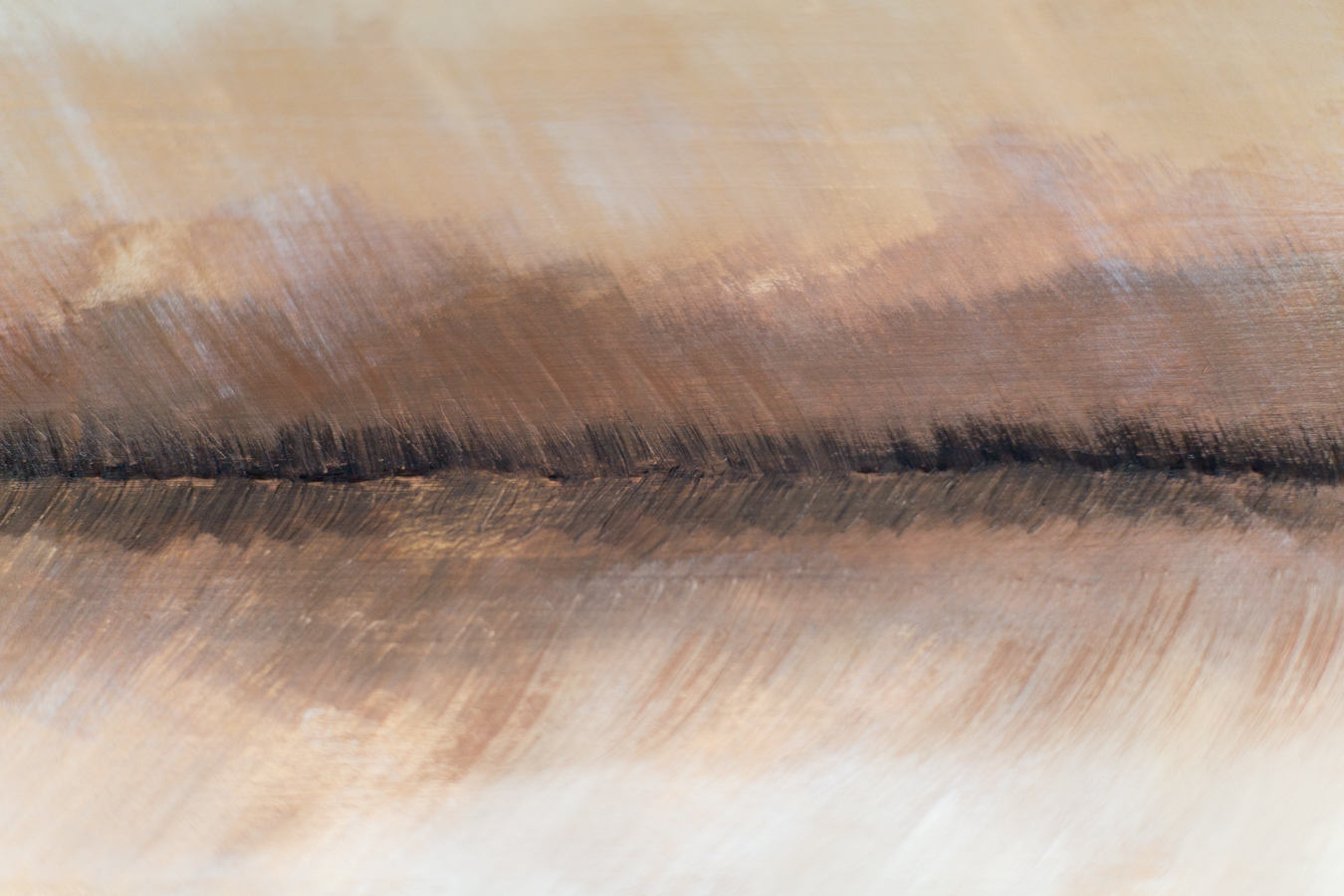 Using a mixture of black and Coffee Bean, I did small strokes in the center of the hide…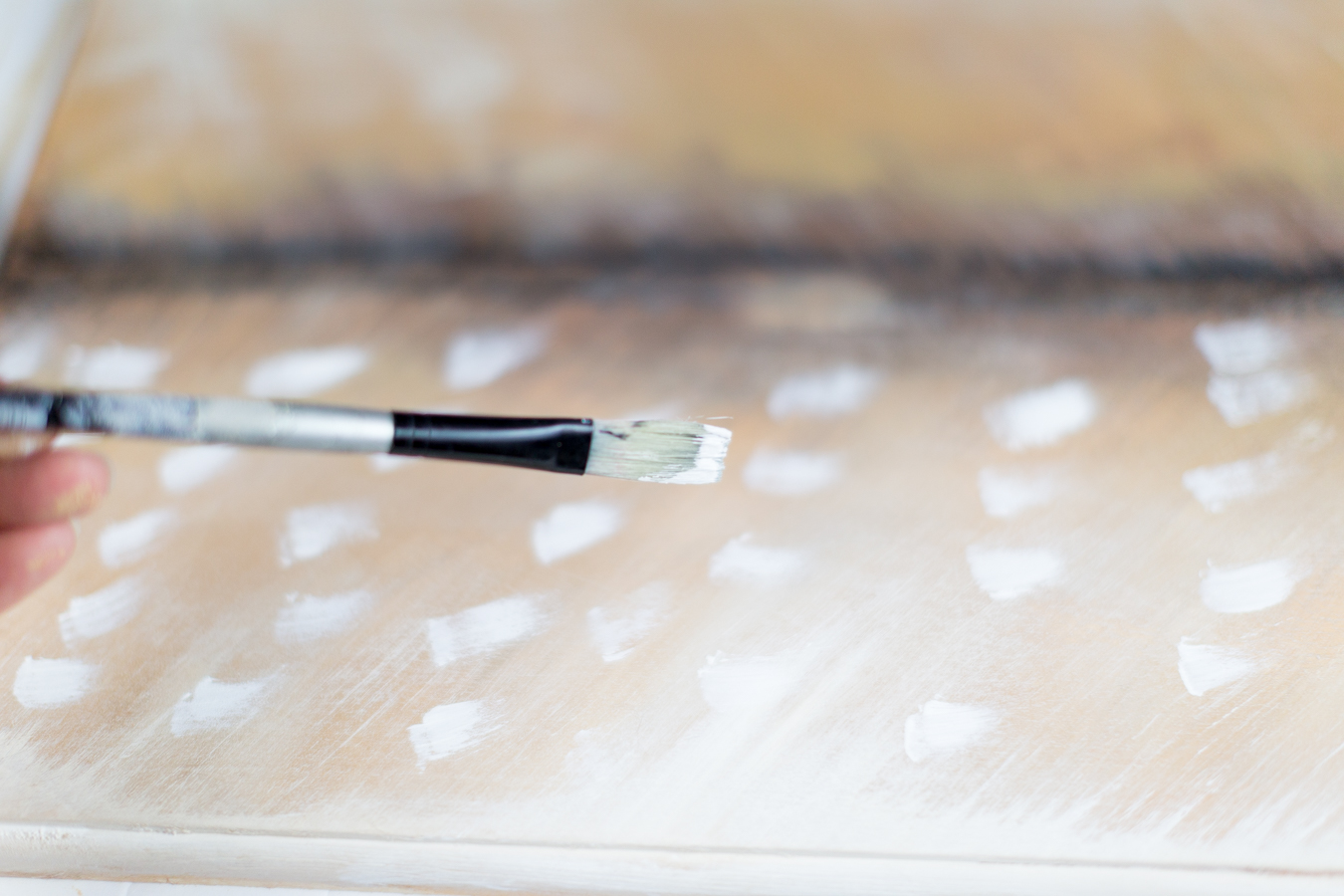 Allow paint to dry for a little bit and dip your brush in the white paint. Wipe the paint off so the brush is almost dry and go over the entire piece using perpendicular strokes again. I started at the edges and worked my way towards the center.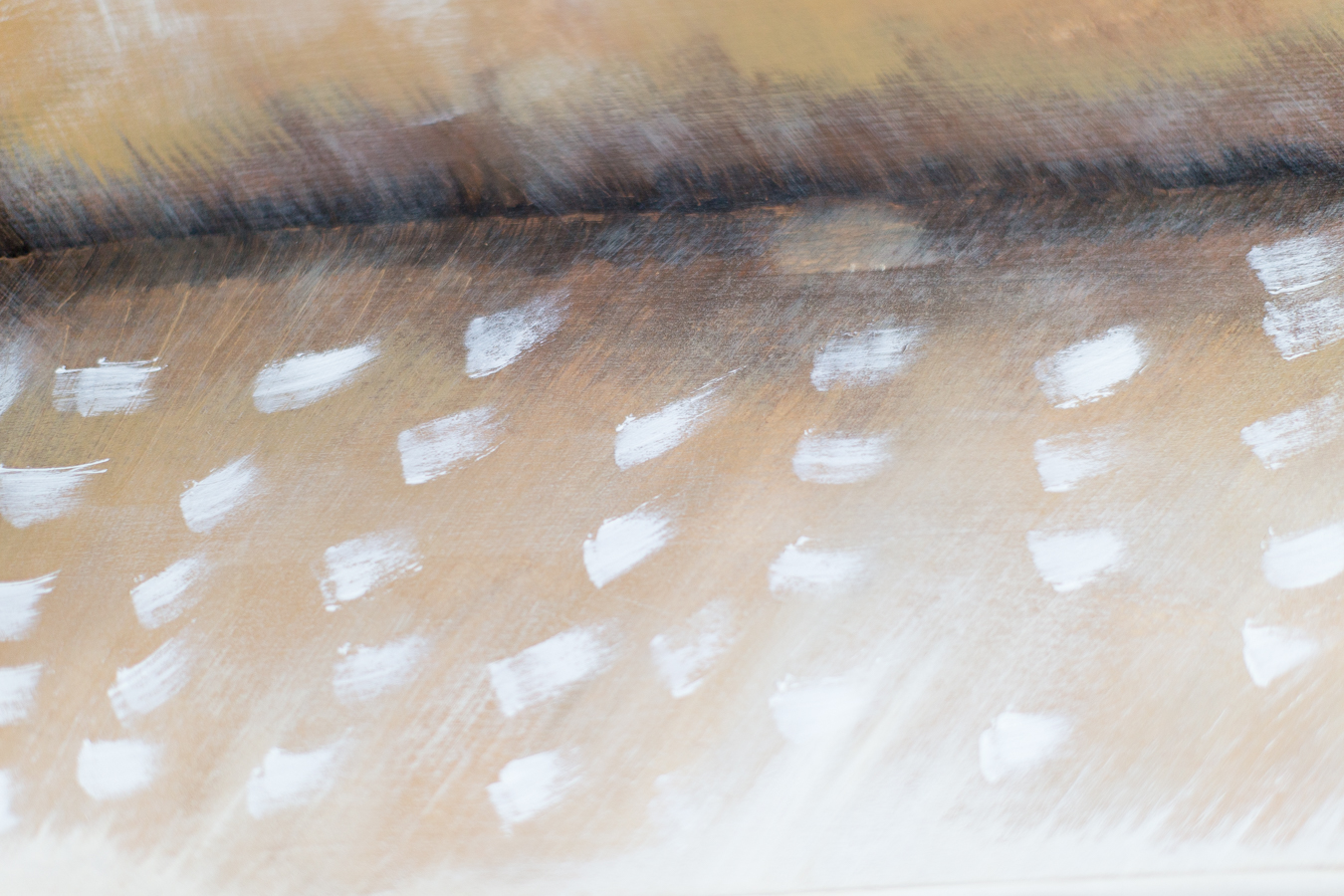 Dip your brush in the white again and this time make small little strokes throughout the board. These will be the little spots on the hide.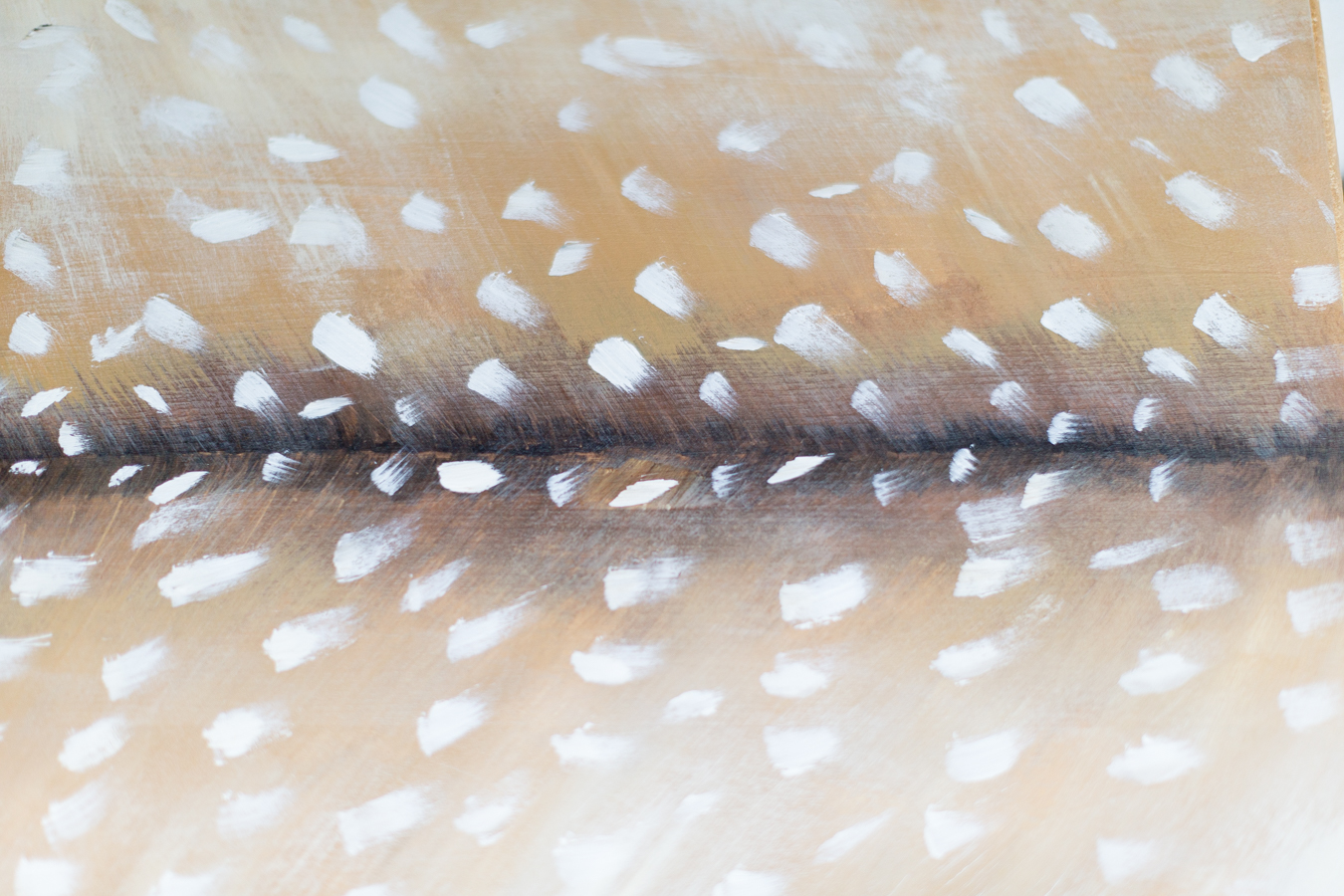 Make some bigger and some smaller. I you prefer, you can just make little dots.
Allow to dry and voila!
You use a protective varnish if you wish. 🙂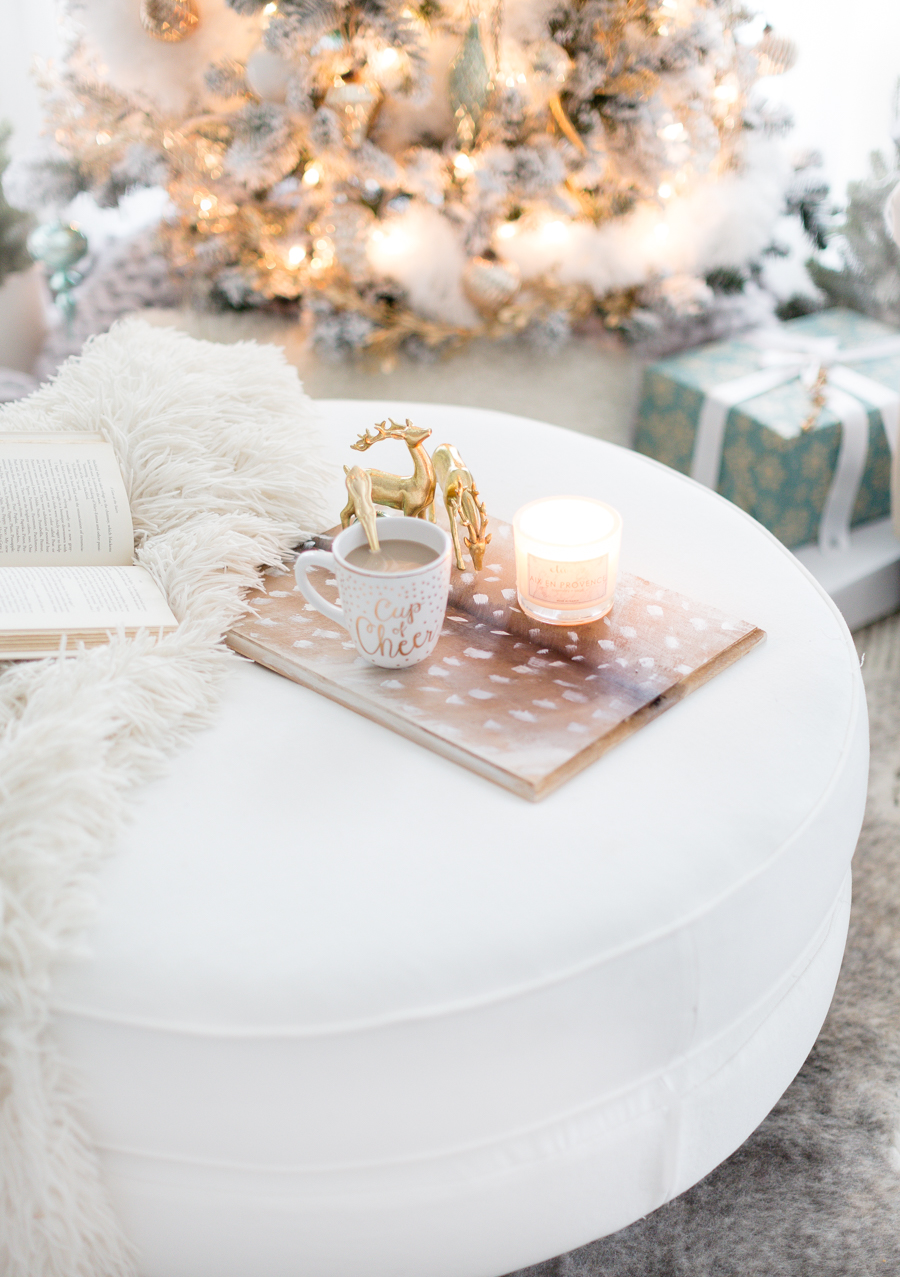 I love it so much that I want to paint a large canvas to go above my mantel. Hopefully I'll have some time prior to my Christmas tour.
What do you think? Festive right?
I hope you enjoyed this little tutorial. Let me know if you have any questions and I'll be sure to respond as soon as I can.
Have a beautiful day.
much love,