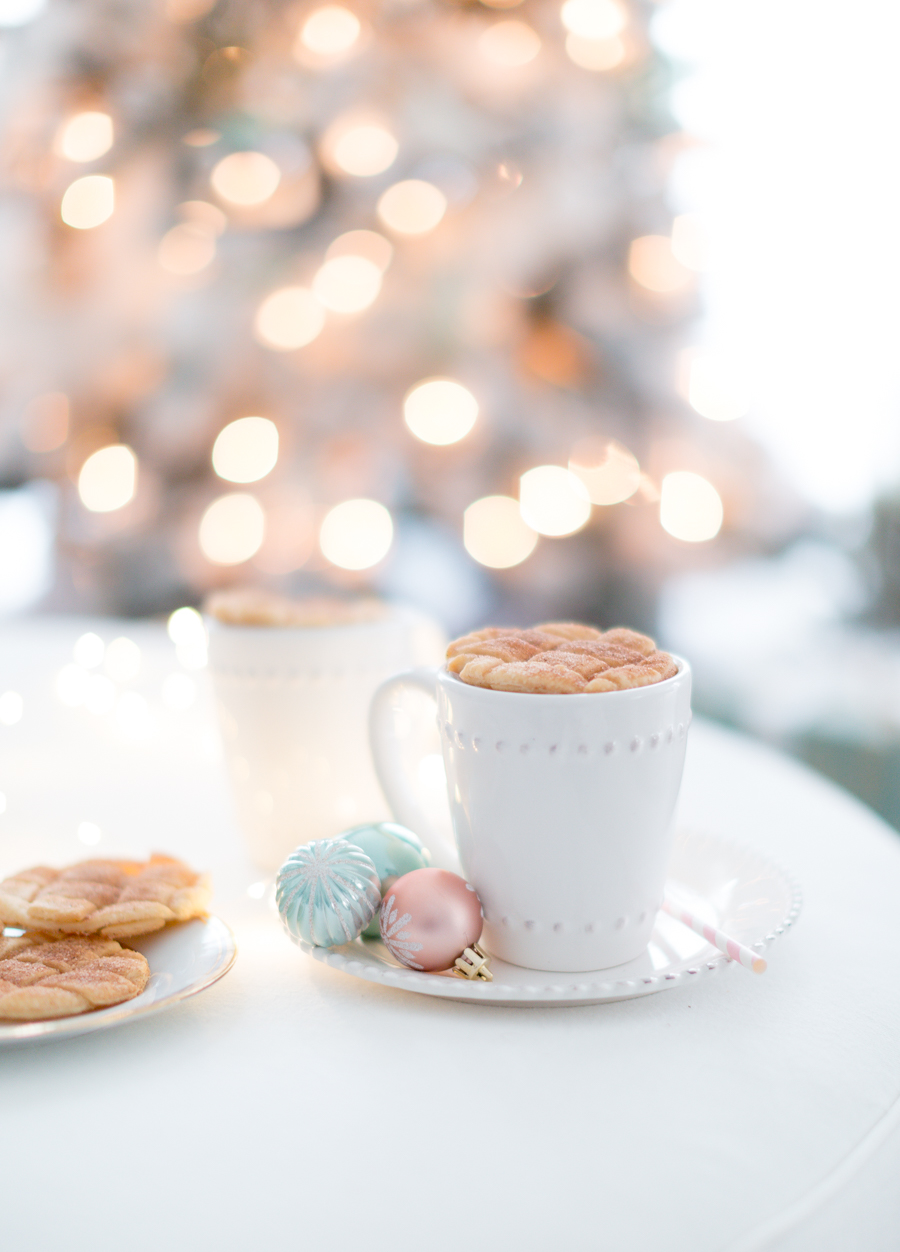 Hello friends! Hope you had a nice weekend. It was a busy, busy weekend for us which included a visit and tour to a potential University for our oldest son. It was a little nostalgic for me and even got a little teary eyed as we got closer to the campus.
It's hard to believe it was only a few years I was writing about dropping them off at elementary school. You often hear 'they grow up so fast' and in fact they do. So cherish your time.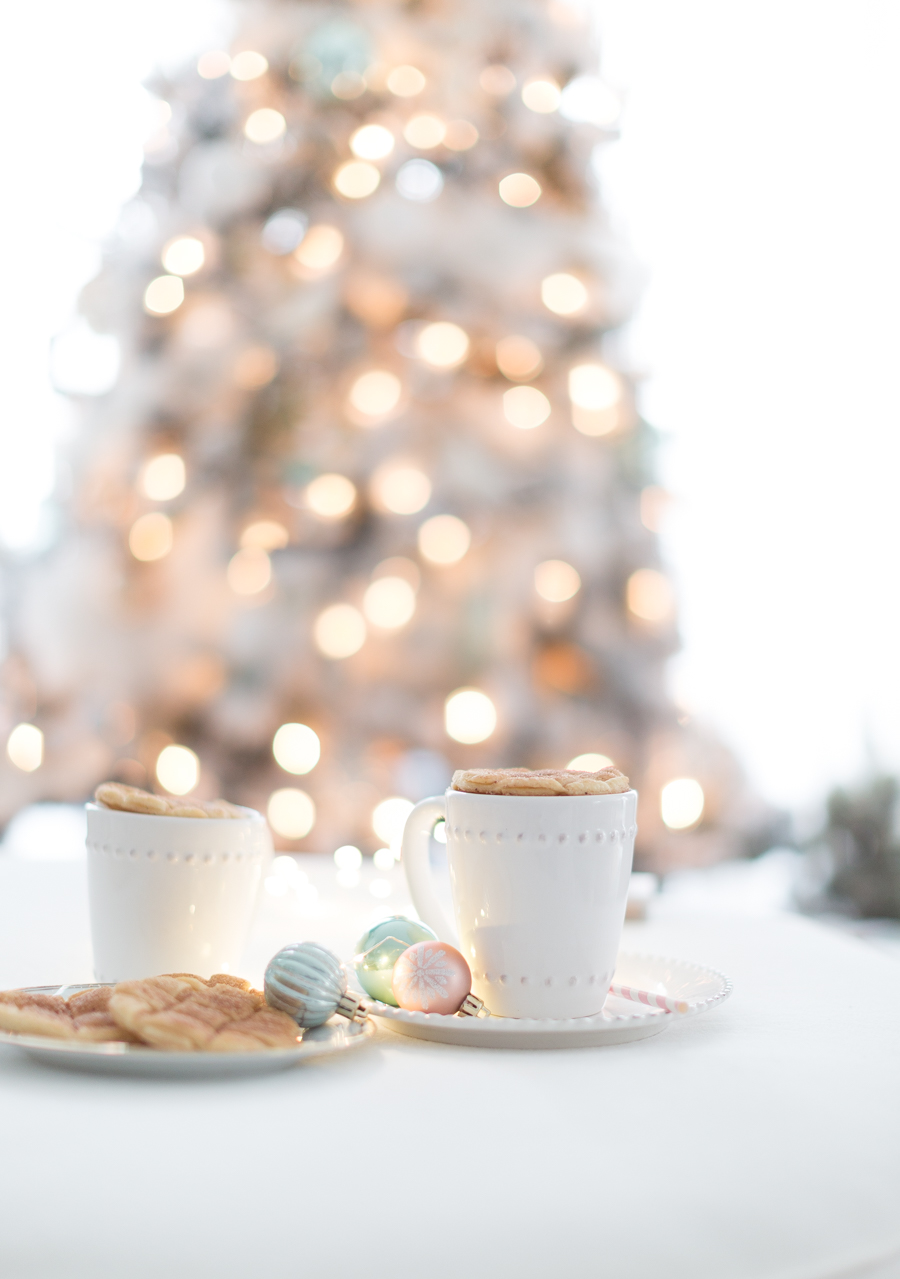 During the weekend, I also baked some delicious and too easy cinnamon and sugar lattice pie crust cookies and because I was short on time, I used premade pie crust to make them.
The process is not hard at all, though it might look a little complicated, it took me about 25 minutes or less  from start to finish.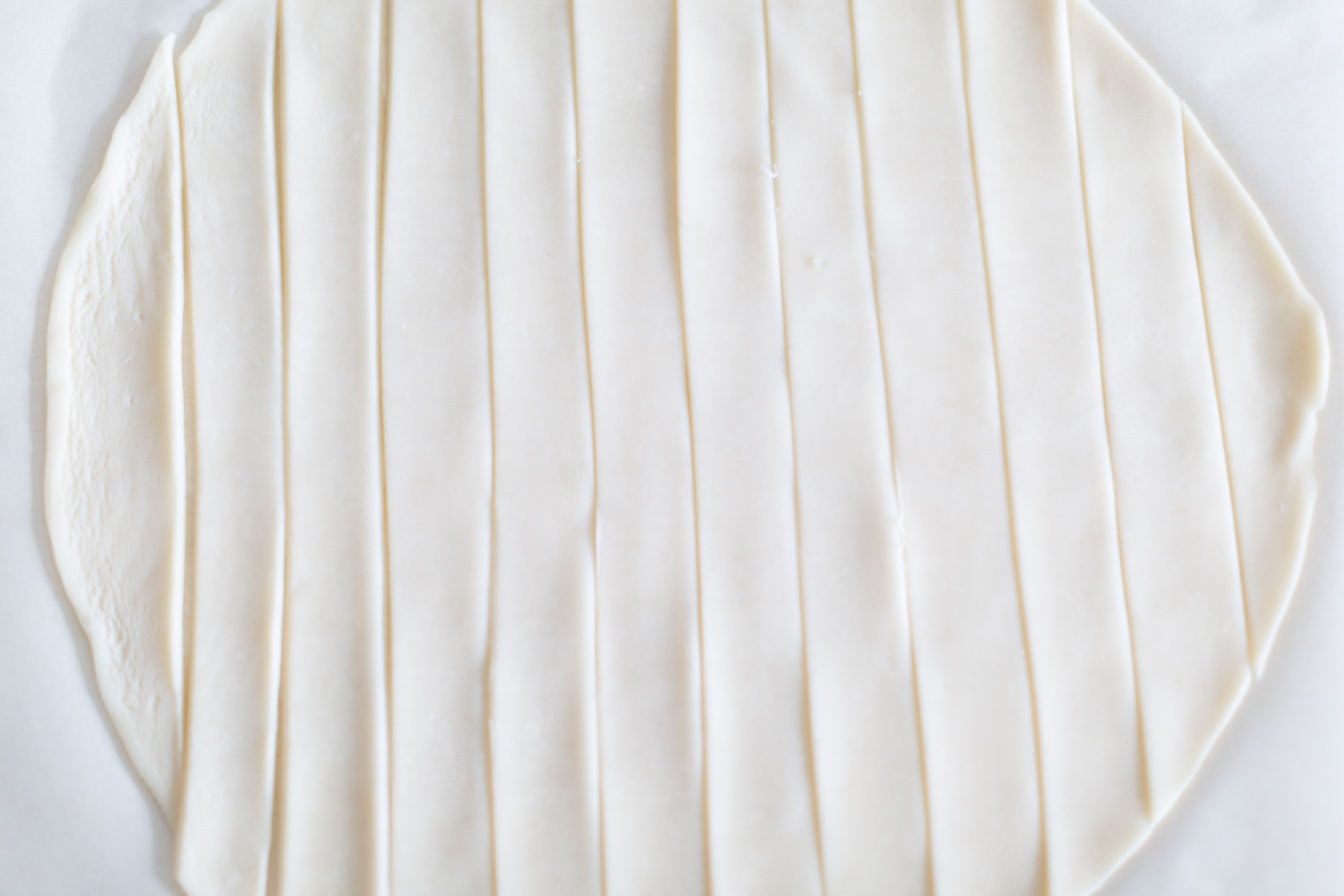 You will need two pie crusts cut into strips of the same size. I used a pizza cutter to make it easier.
Lay the strips horizontally and fold over every other one as shown.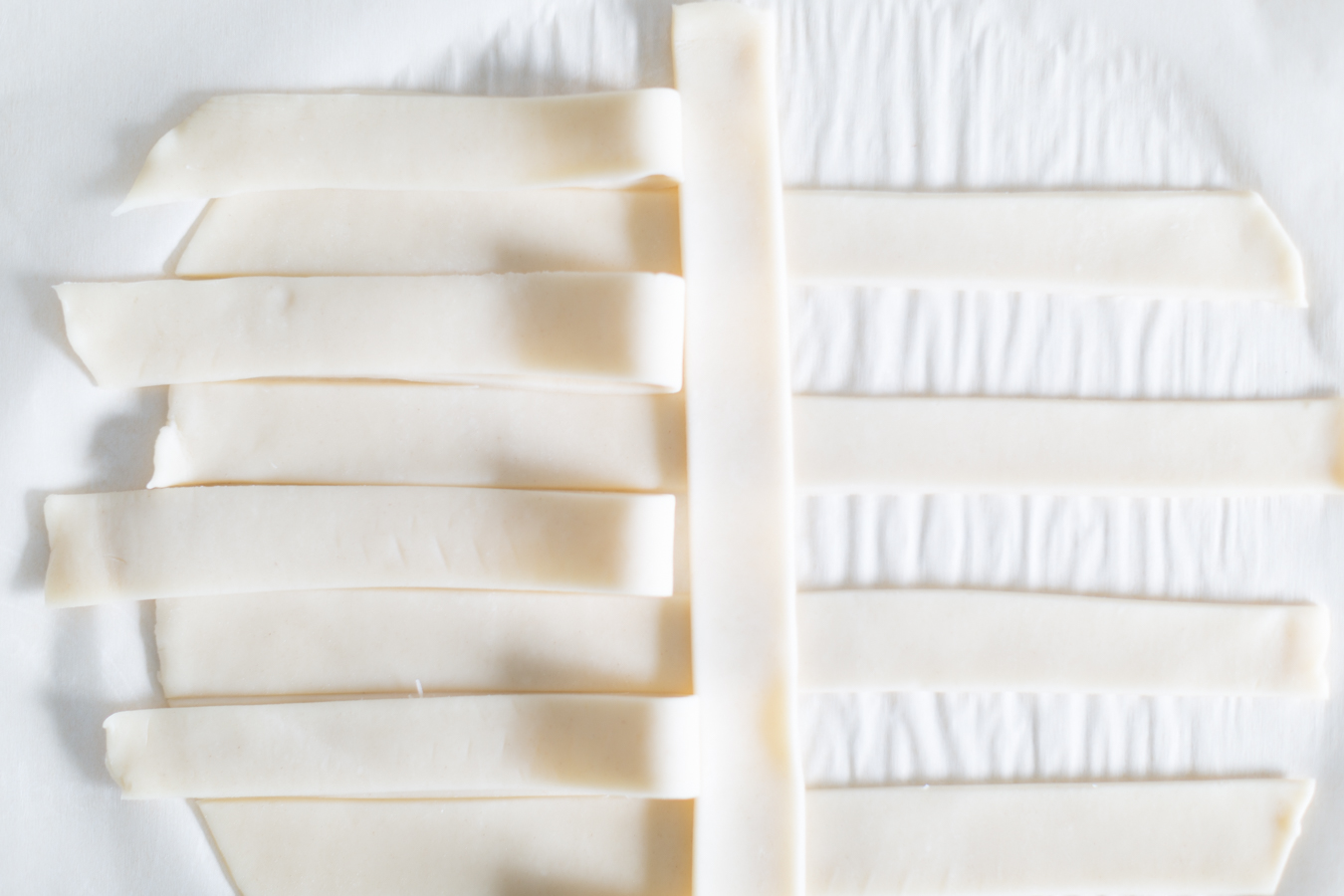 Lay one trip in the center…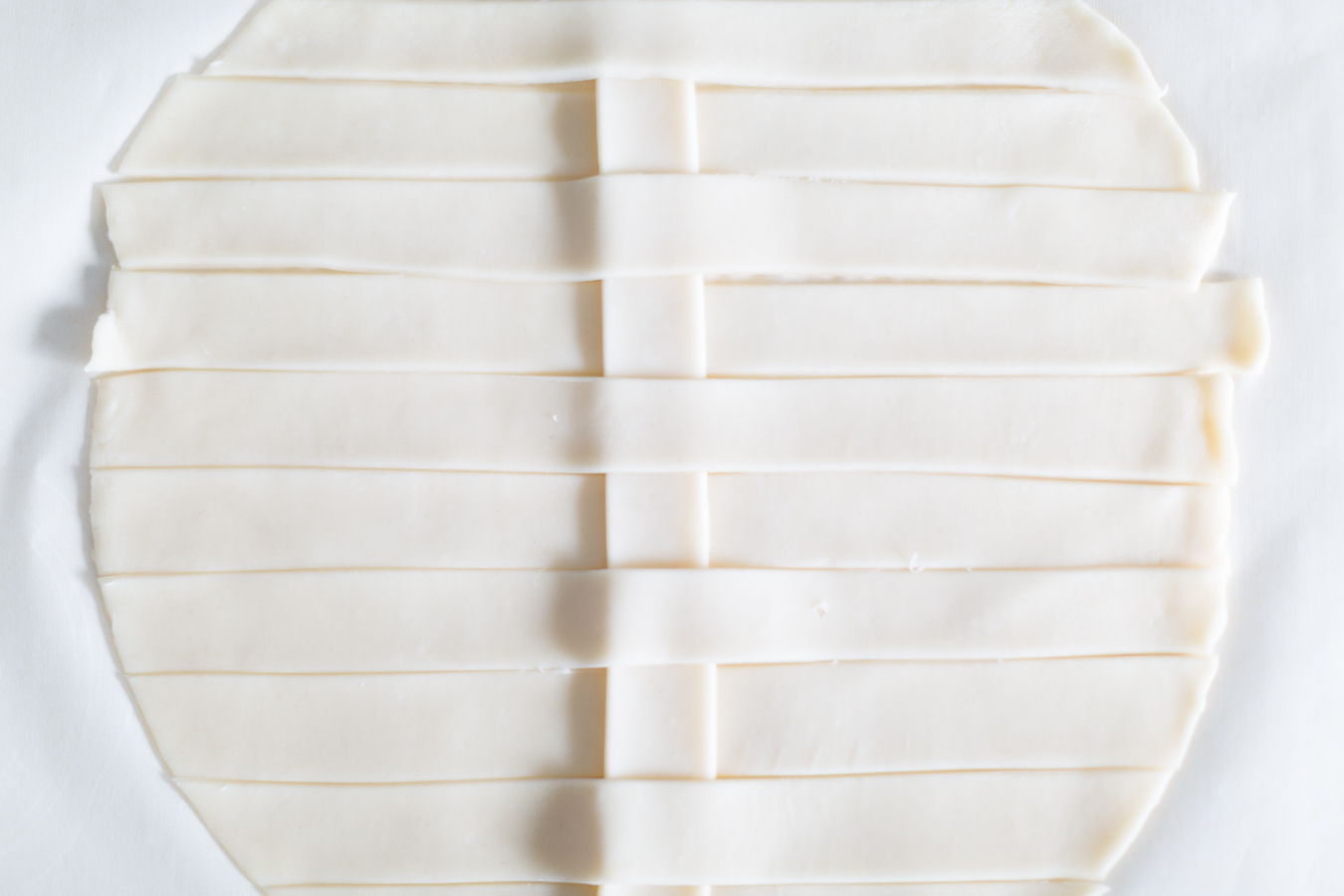 Unfold strips over the middle strip…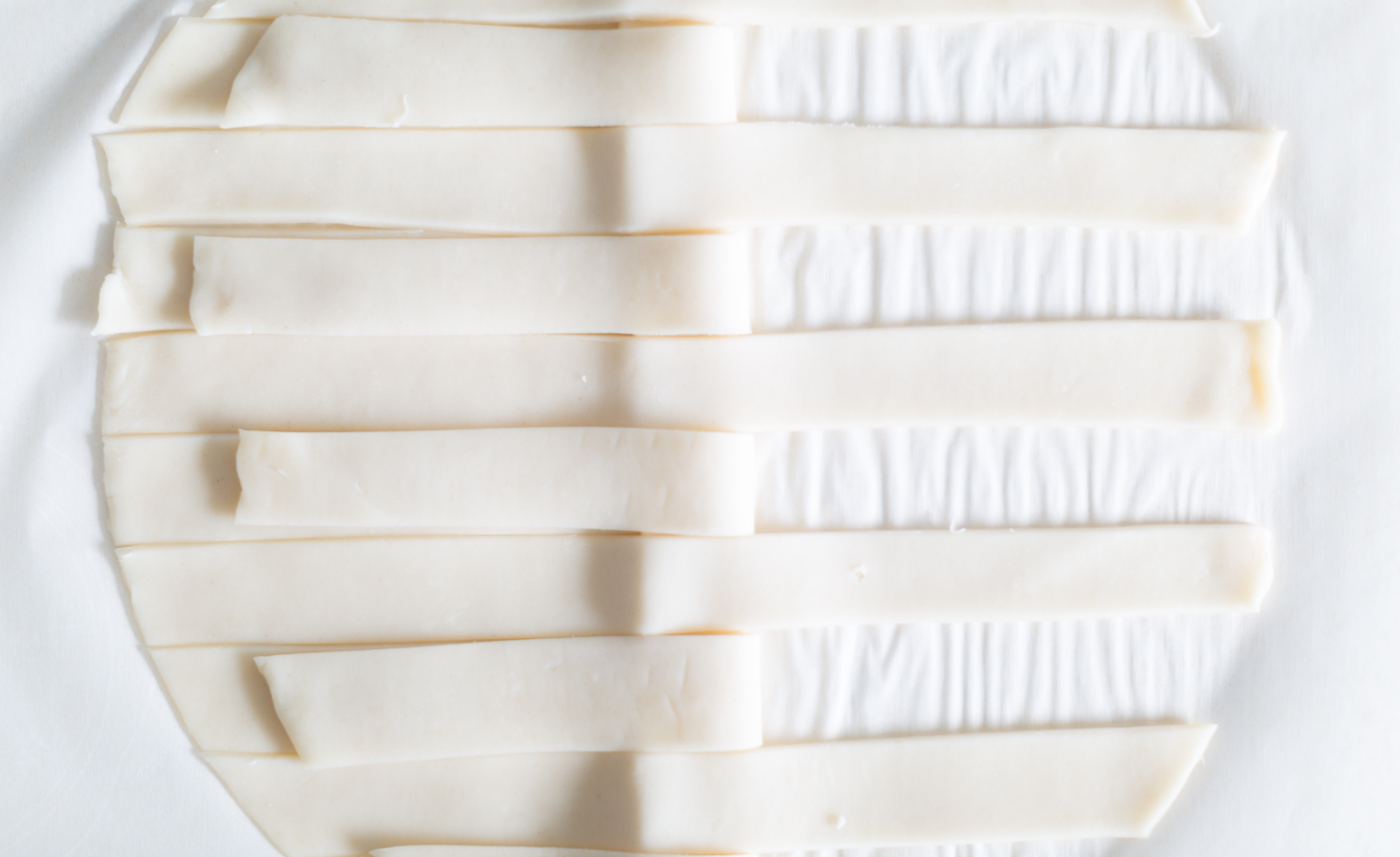 Fold the next alternating strips as shown and place another strip vertically, next to the previous vertical strip. Unfold, folded strips and continue this process…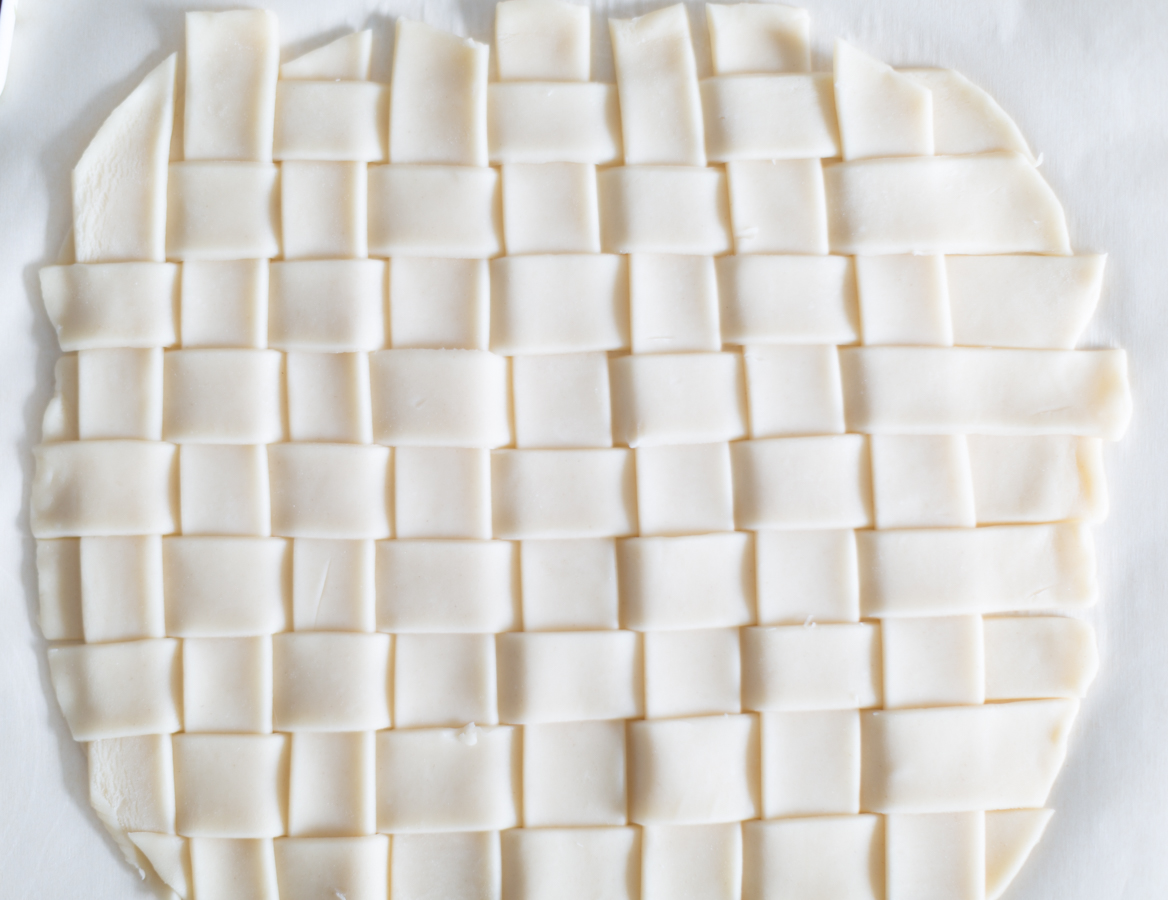 Until you have a full lattice…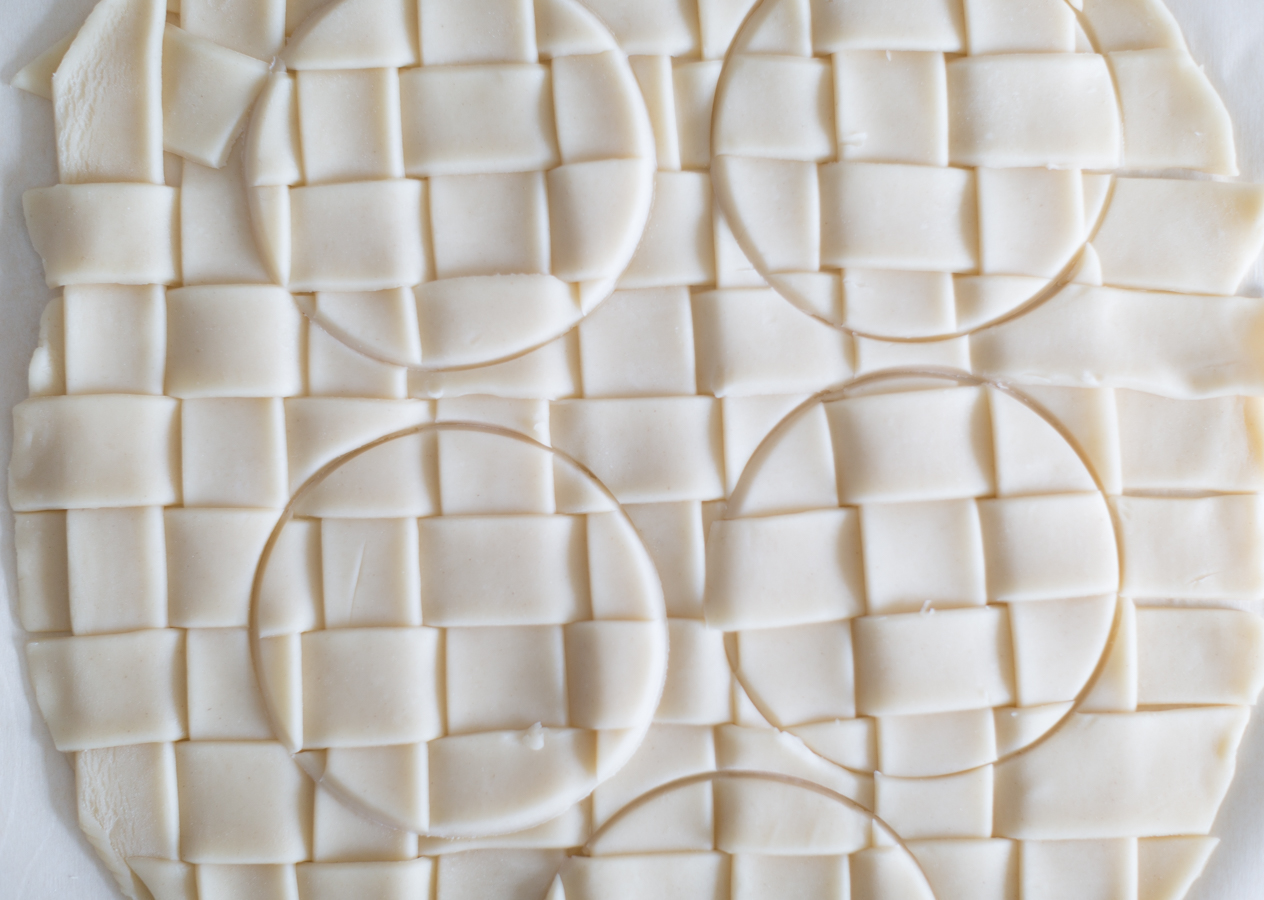 Use a circular cookie cutter or glass and cut out some circles making sure they are big enough to place over mug.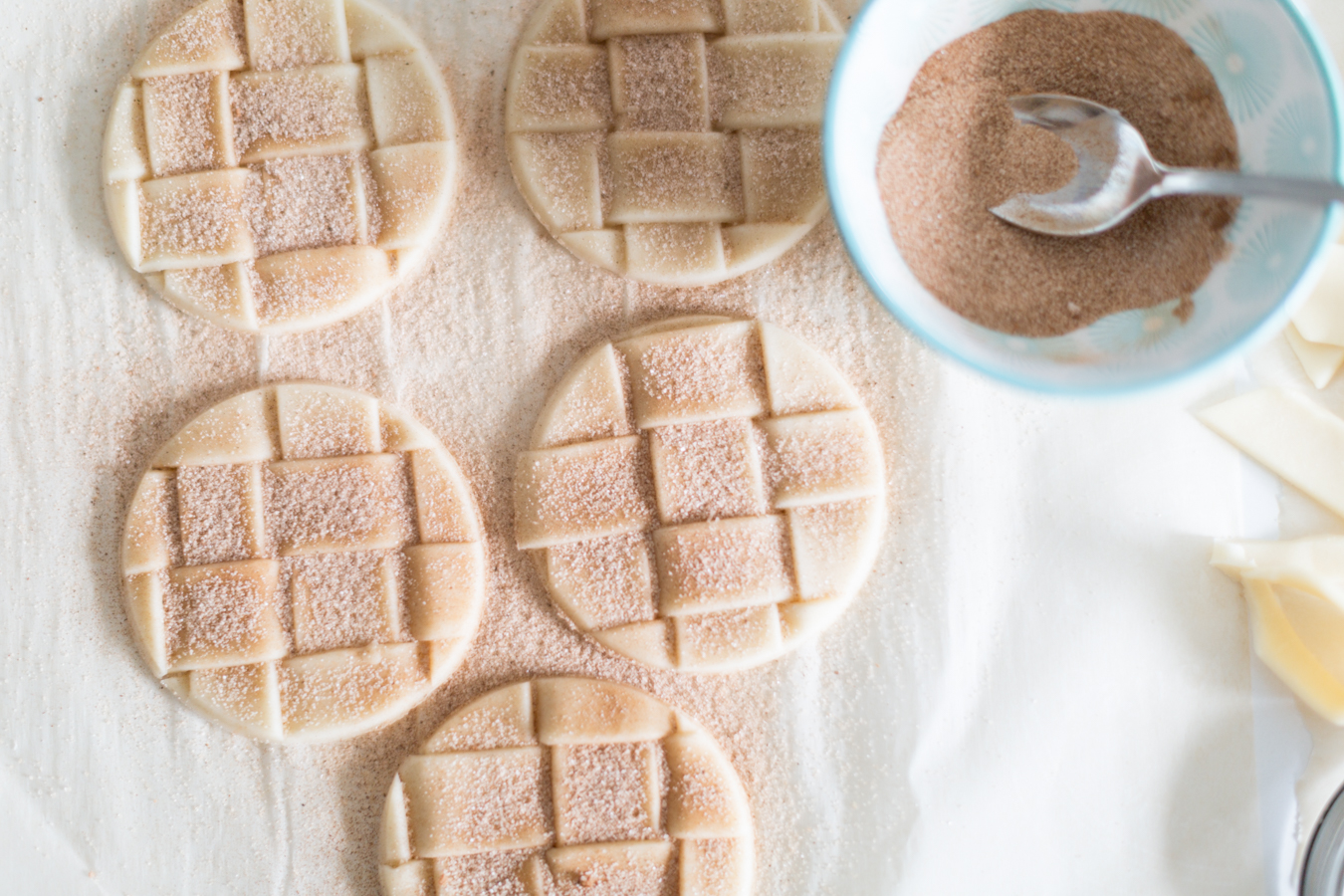 Sprinkle some cinnamon and sugar over the dough ….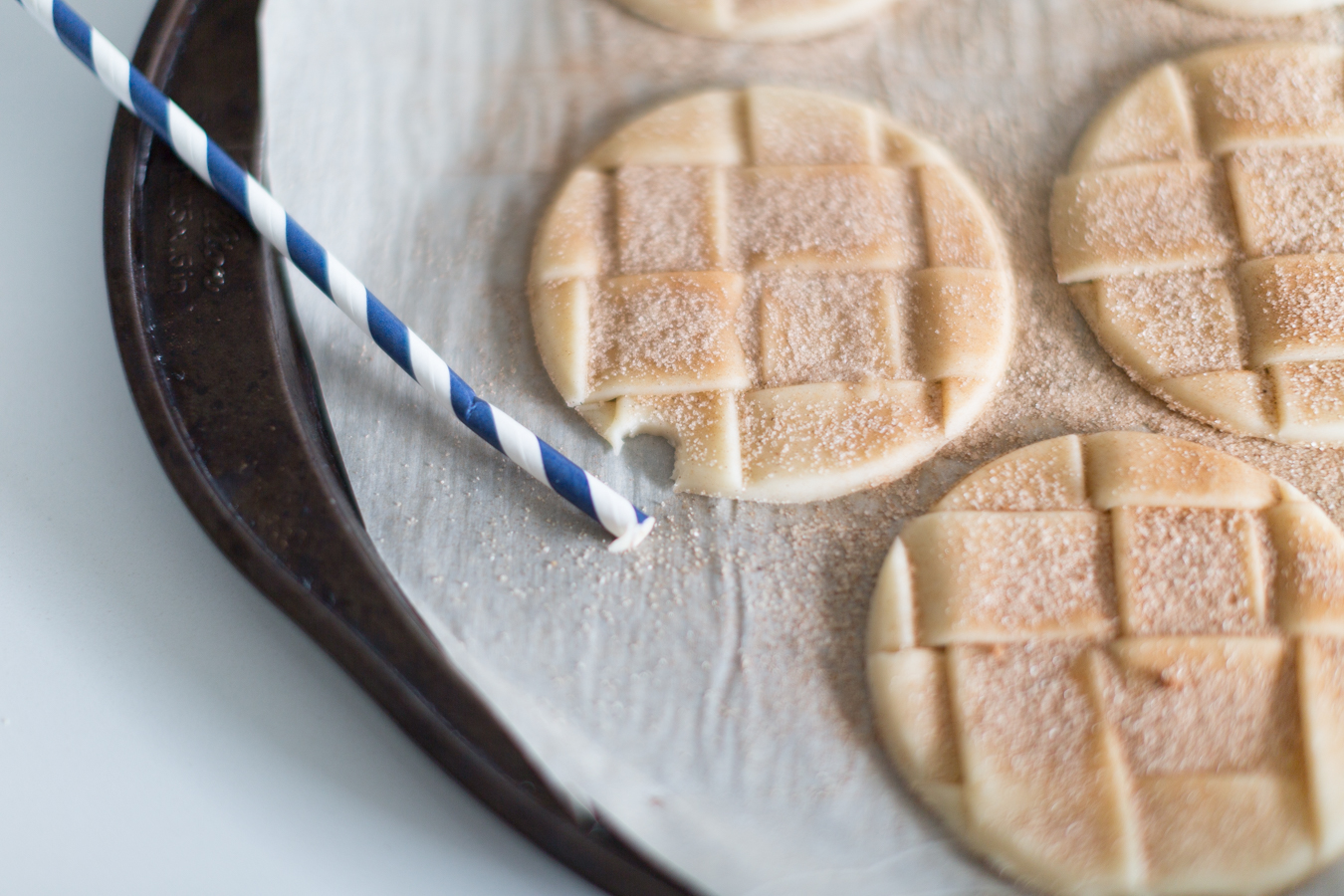 You can pierce a little hole at the edge of the cookie to fit a straw once cooked if you wish. Bake at 450 for 8-10 or until golden brown.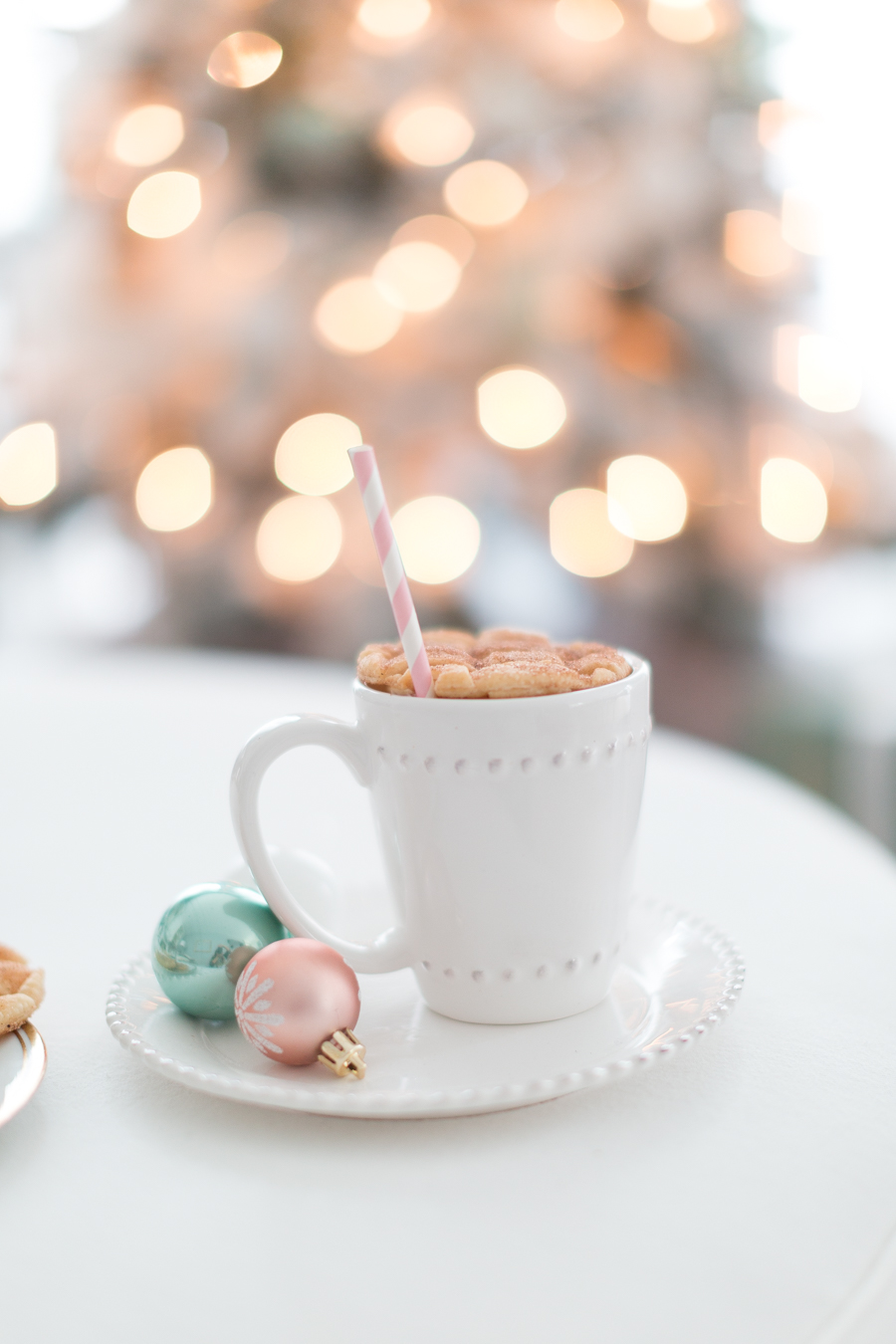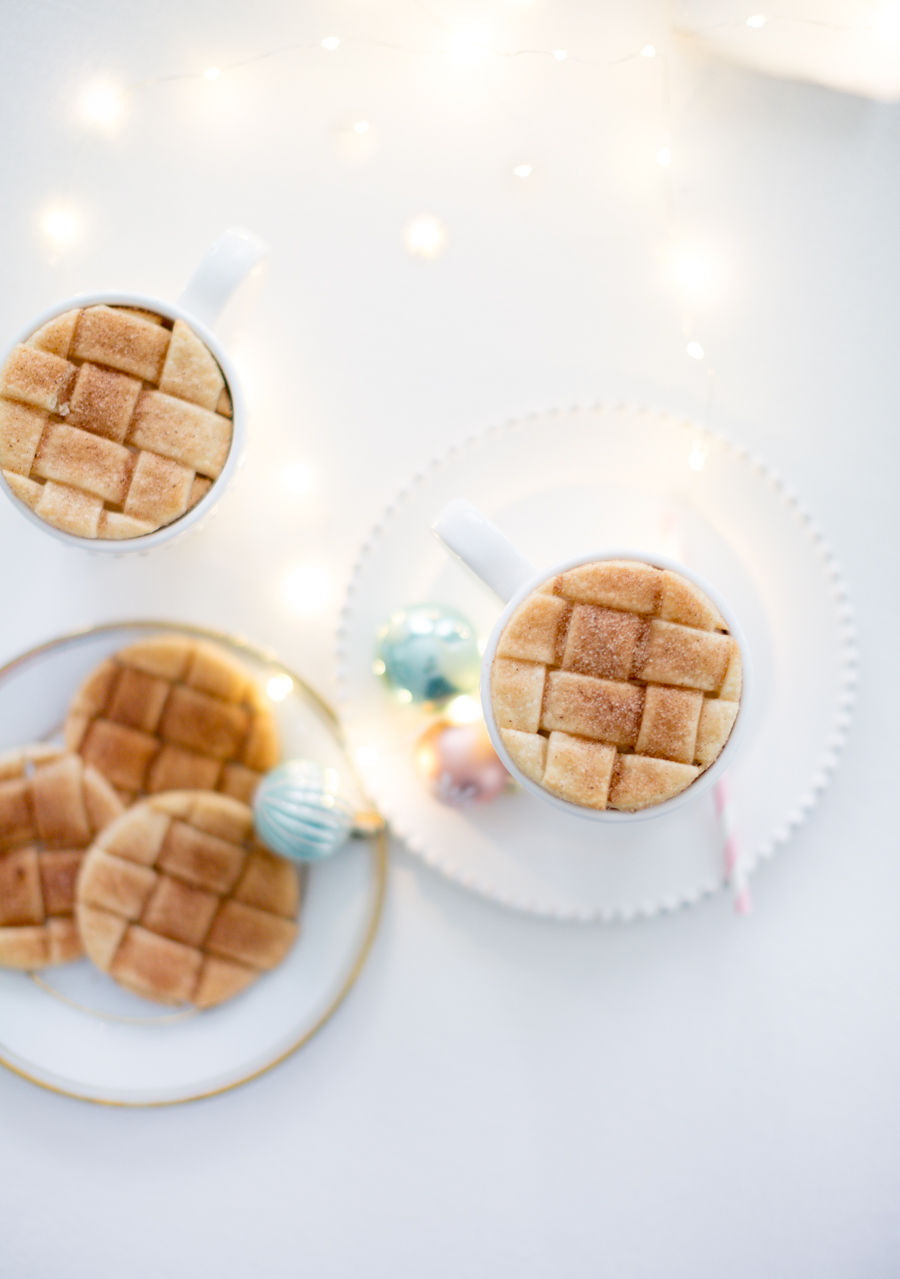 These are so cute, easy to make and well pie crust is kinda the best part of the pie isn't it?
If I can be honest with you, I originally wanted to make sugar cookies but my dough got too puffy and the lattice just didn't look great and because I was short of time, this was the best alternative. 🙂
Here are some other incredibly beautiful recipes from my friends.
Happy Christmas baking!
xo
Lucy
Cranberry Orange White Chocolate Chip Cookies by Ella Claire | Pecan Chocolate Dipped Shortbread Cookies by A Burst of Beautiful | Cinnamon Cookies by Zevy Joy | Gingerbread Houses by Miss Mustard Seed
Cranberry Pistachio Biscotti by anderson + grant | Paleo Double Chocolate Chip Peppermint Cookies by Nesting with Grace | Chocolate Crinkles Cookies by So Much Better with Age | Cranberry Rosemary Butter Cookies by Nina Hendrick Design Co.
Gluten Free Coconut Fudge Bites by City Farmhouse | Maple Sugar House Cookies by Finding Home Farms | Honey Nut Rugelach by Love Grows Wild | Red Velvet Oreo Cheesecake Cookies by Nest of Posies
Mexican Spicy Chocolate Cookies by Maison de Pax | Coconut Shortbread Cookies by My Sweet Savannah | Old Fashioned Gingerbread Cookies by House 214 | Cinnamon and Sugar Lattice Pie Crust Cookies by Craftberry Bush