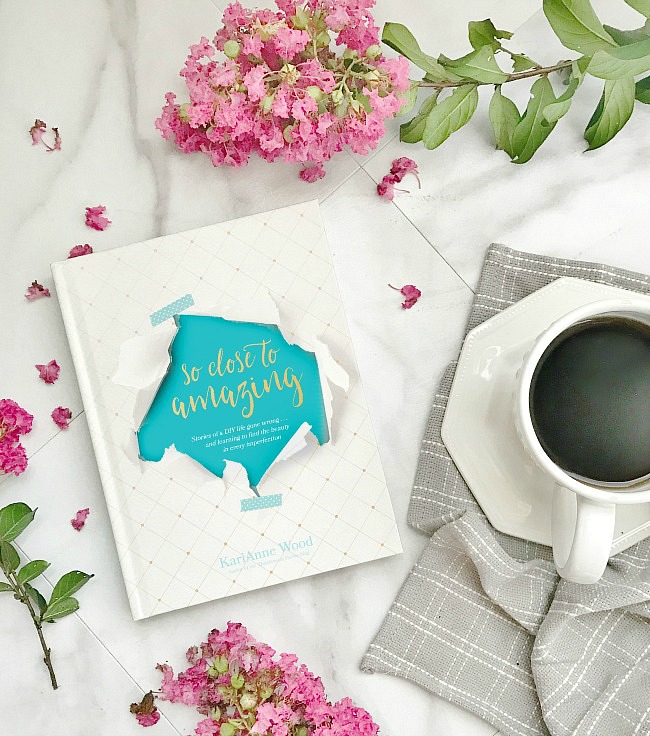 In this Pinterest, Instagram 'picture perfect' world, it's easy to sometimes feel 'less than'. My house is not as beautiful, or my family photos are not as perfect as the ones on Instagram and my thighs definitely meet in the middle.  But there are days when life is pretty darn close to amazing and my house is clean from top to bottom, the kiddies clean their beds without having to tell them a million times and that extra little jiggle doesn't bother me one bit.
Truth is, we're all imperfect and life is chaotic and messy but overall life is beautiful.  In her new book So Close To Amazing , KariAnne takes us through many of those not so perfect days and DIY stories gone wrong and how she learned to find beauty in every imperfection.
KariAnne doesn't need an introduction, but if for some odd reason you have not heard of her, she is the very talented voice behind Thistlewood Farms.
I have the honour to know KariAnne personally and I'm blessed to be able to call her a friend. Kari has this God given gift to make you feel like you're the only one in the room and her words light up your soul and make you feel like you can conquer anything.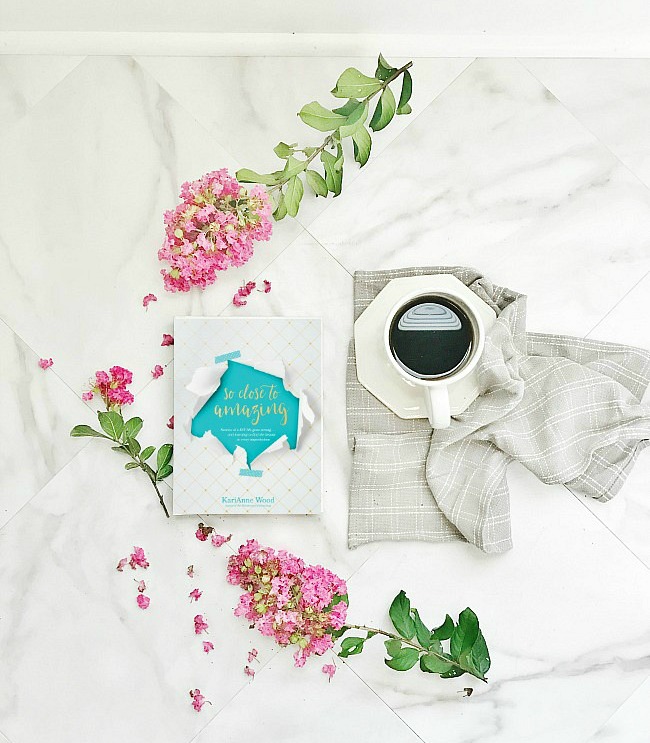 In her new book So Close To Amazing, she celebrates the amazing accomplishments as well as  the not so perfect times. She sprinkles Grace and some fun DIY tutorials in the mix.
This book will make you laugh out loud and I promise you won't be able to put it down.
I'm so proud of my dear friend and all that she's accomplished. All by giving herself a little Grace and celebrating the awesome and teaching us how we too can come Close To Amazing.