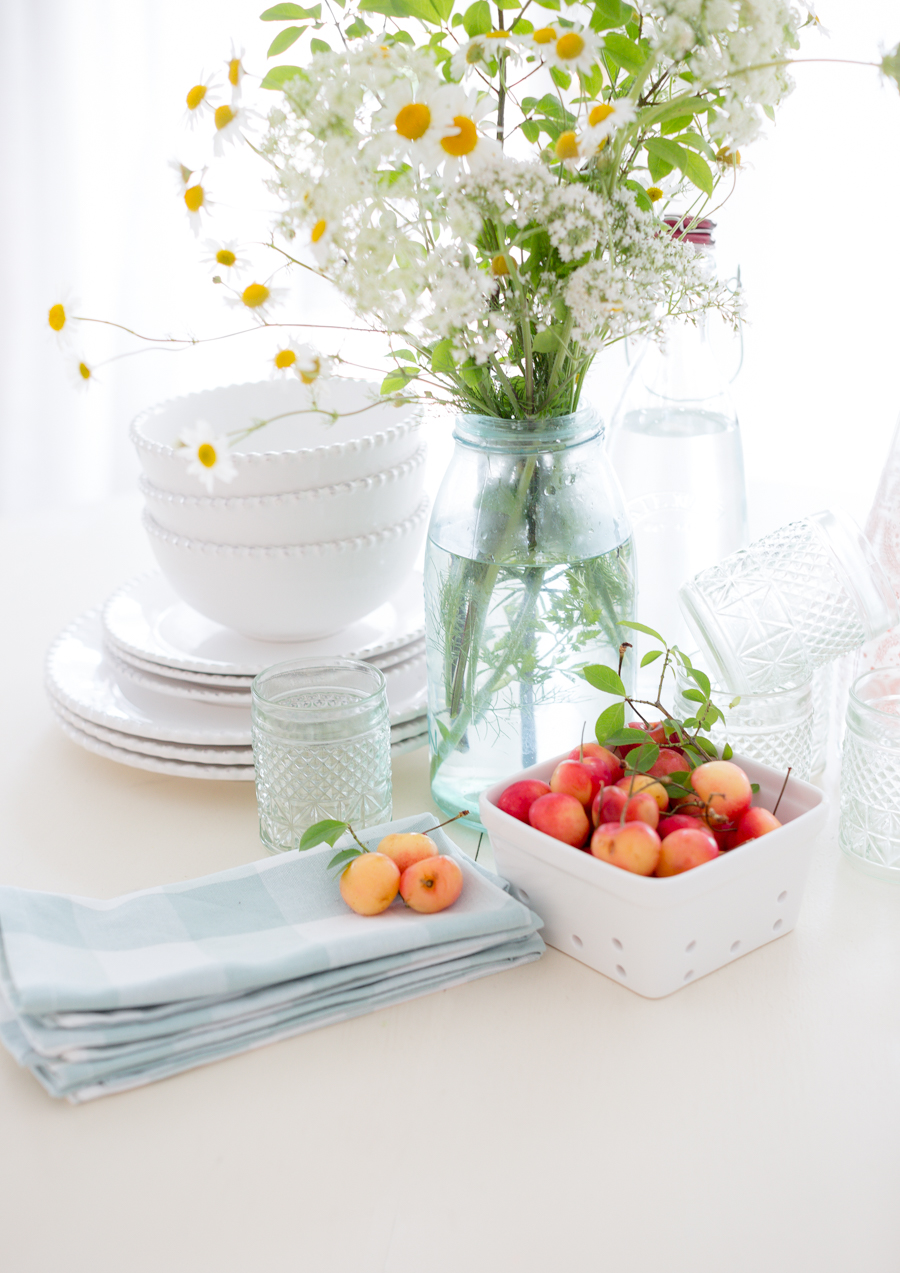 It's a late summer afternoon, gray one minute, sunny the next. It's like the sun and the clouds are playing hiding go seek .
Last week, while taking Brody on a little walk, we picked up a few wild daisies and some Queen Anne's Lace.
Such simple ways to bring the beauty of summer into your home.  I used some cherries (the name escapes me) and then I decided to play some more and replaced them with lemons.
Both beautiful summer staples …:)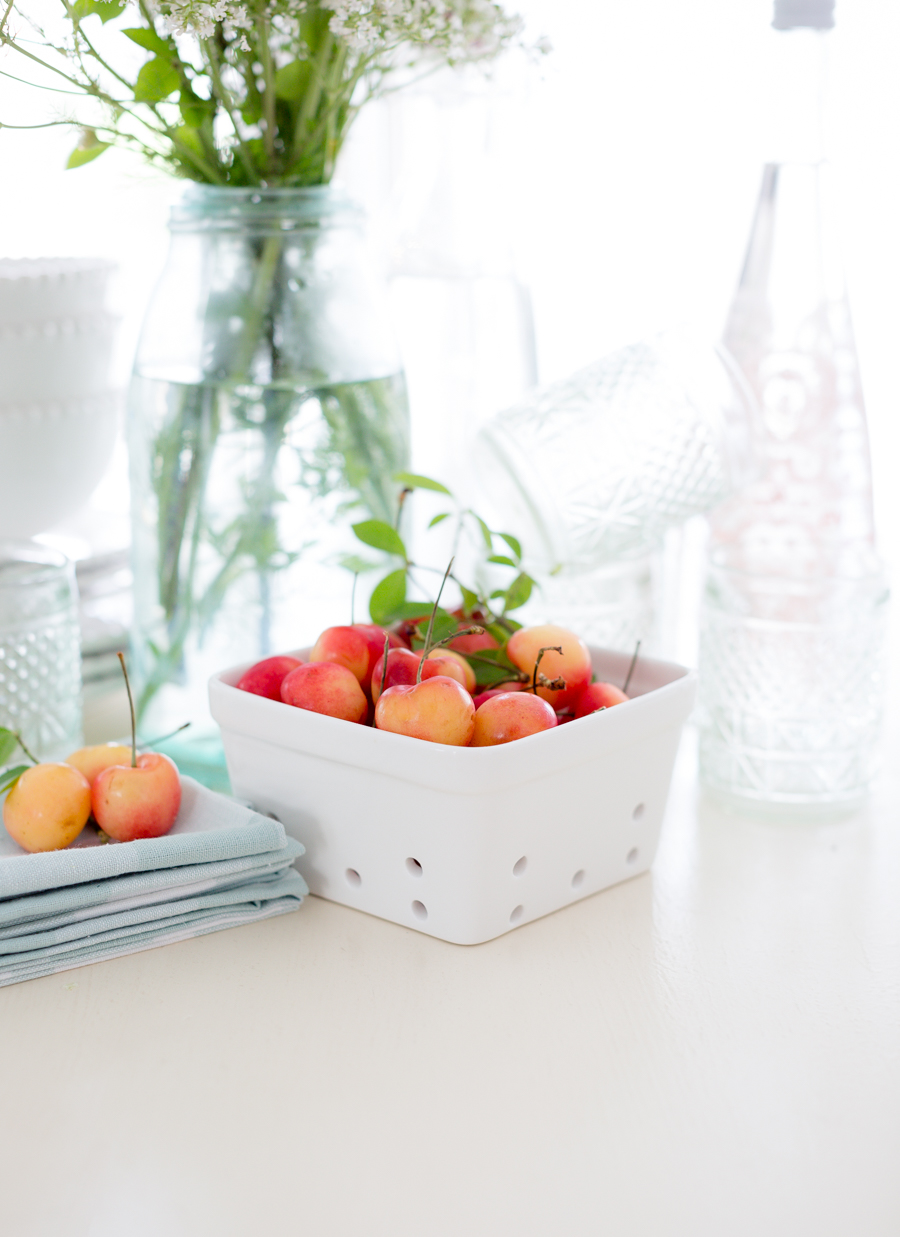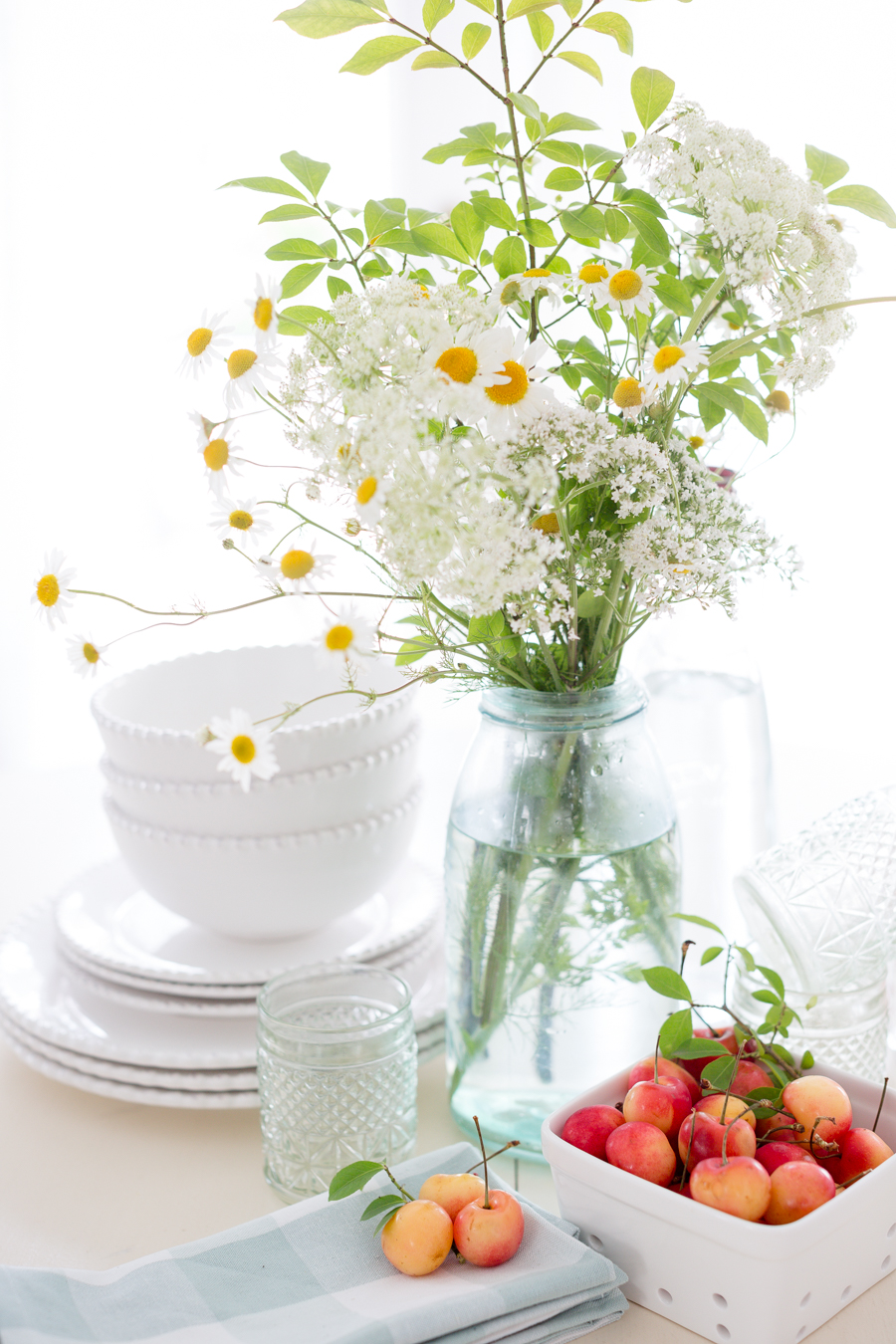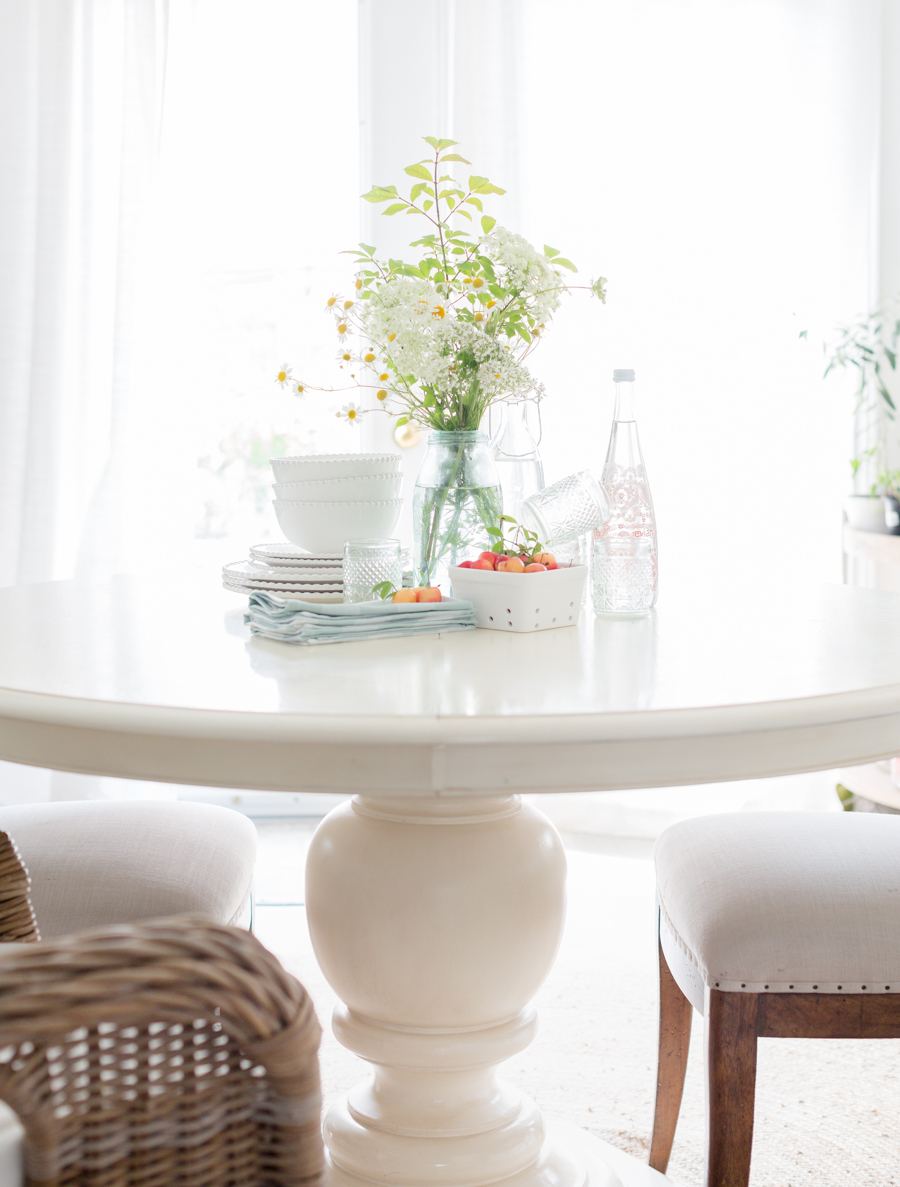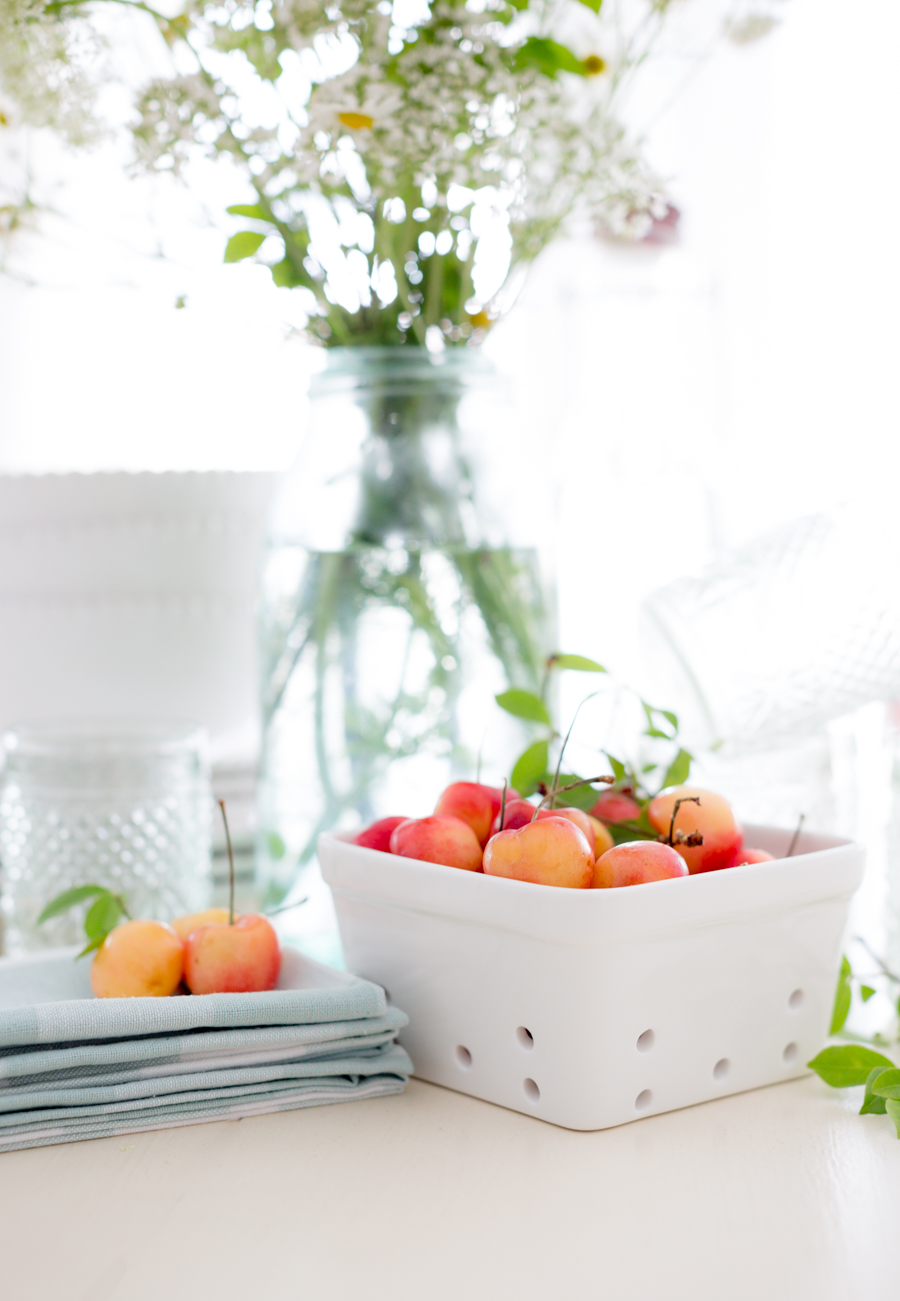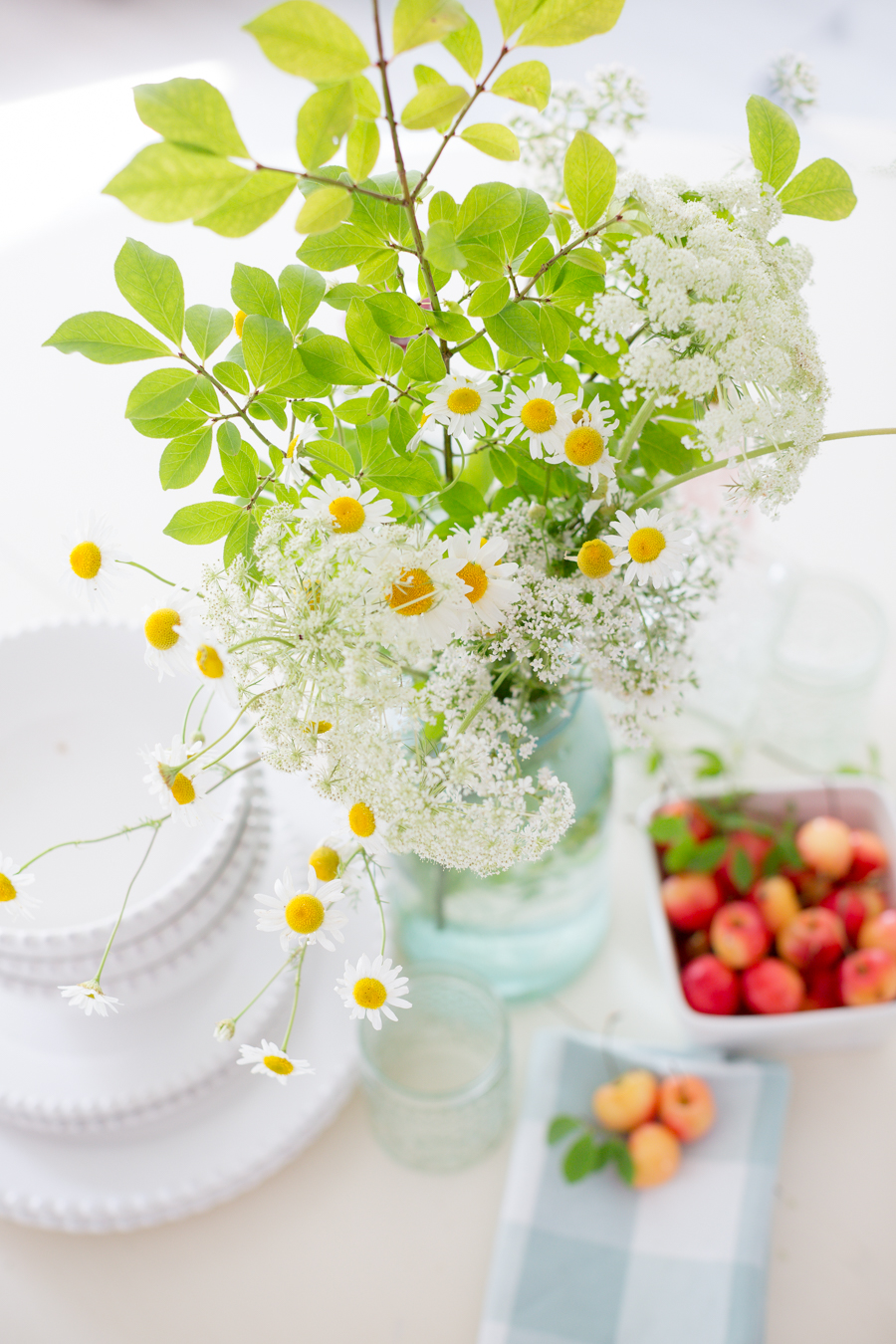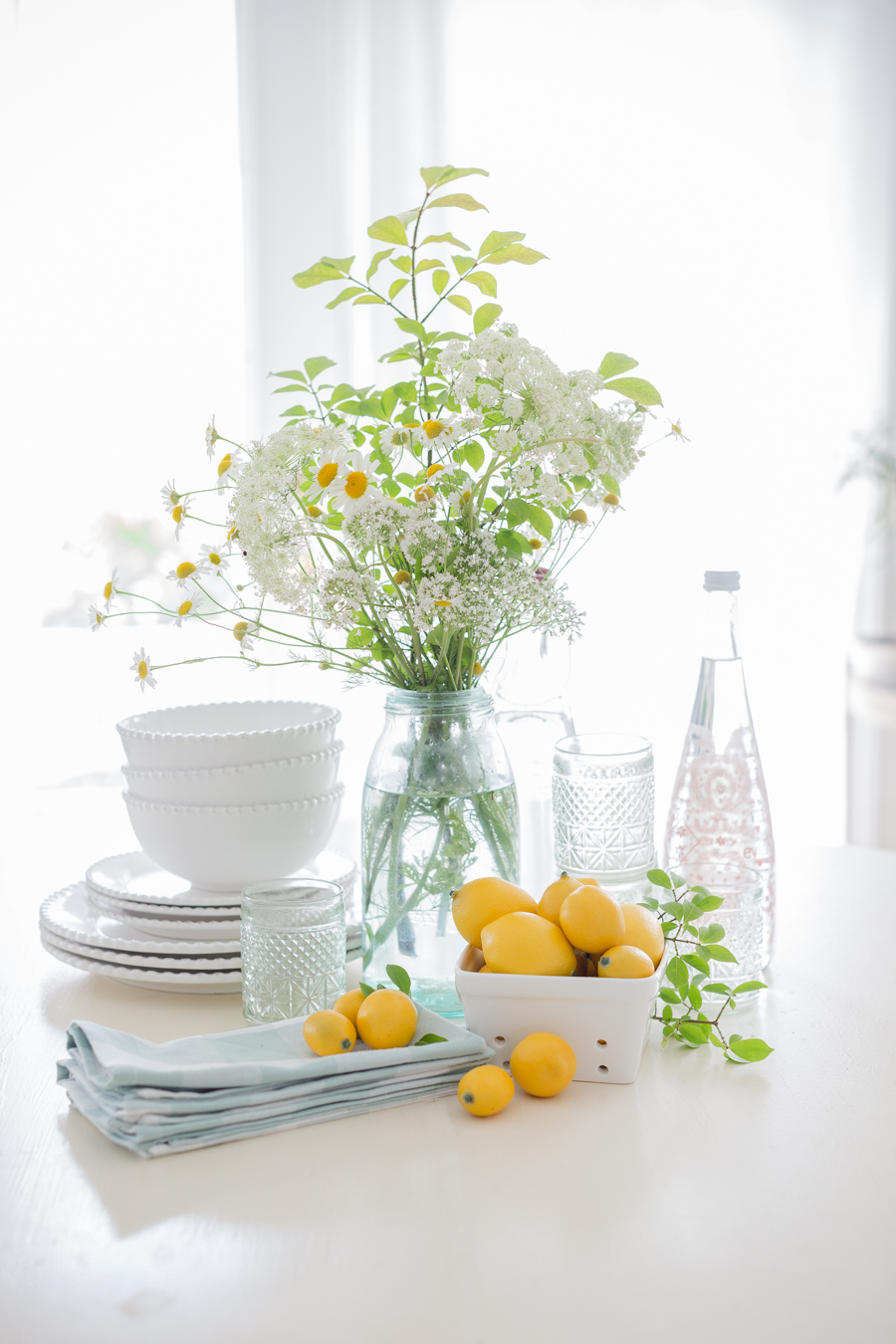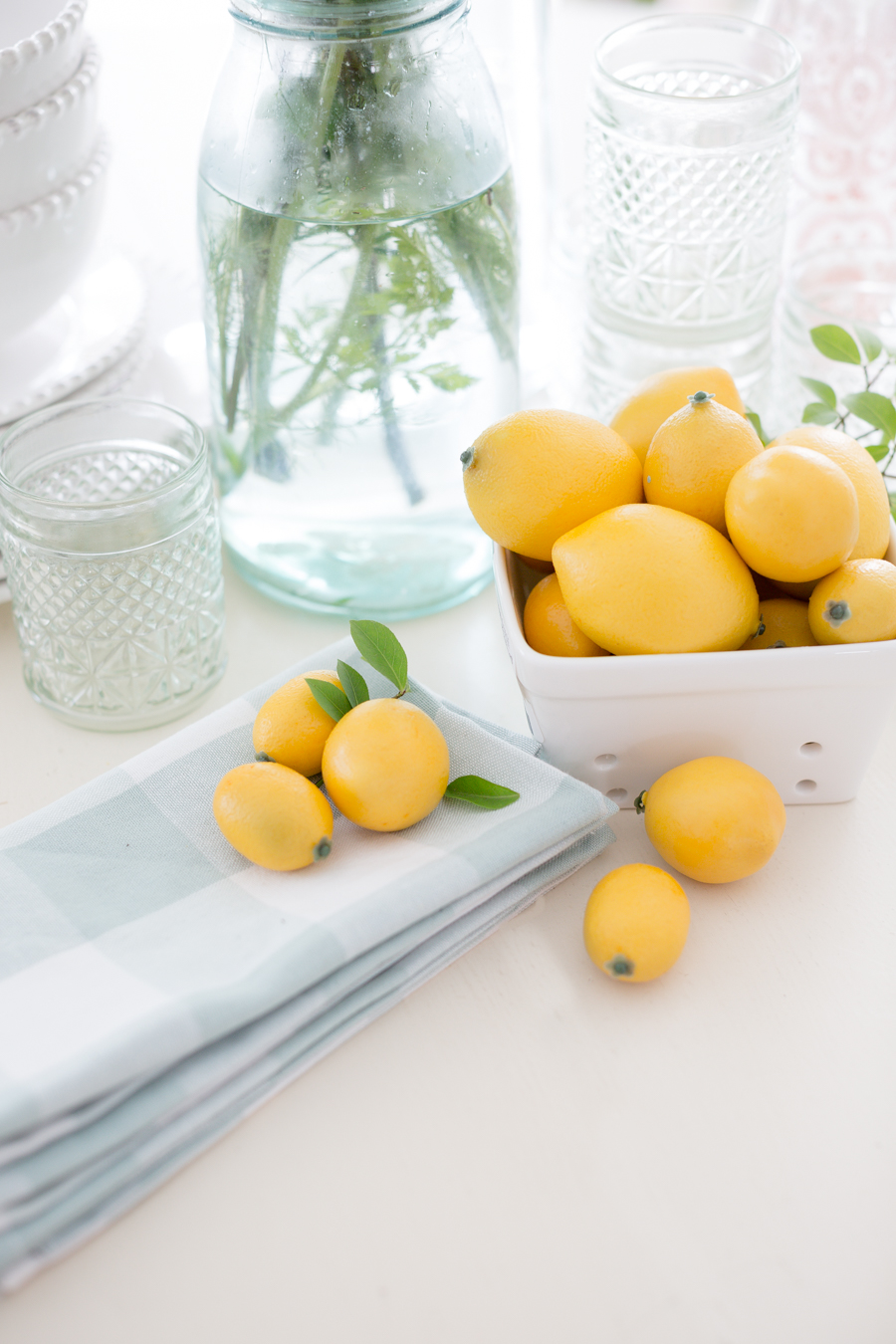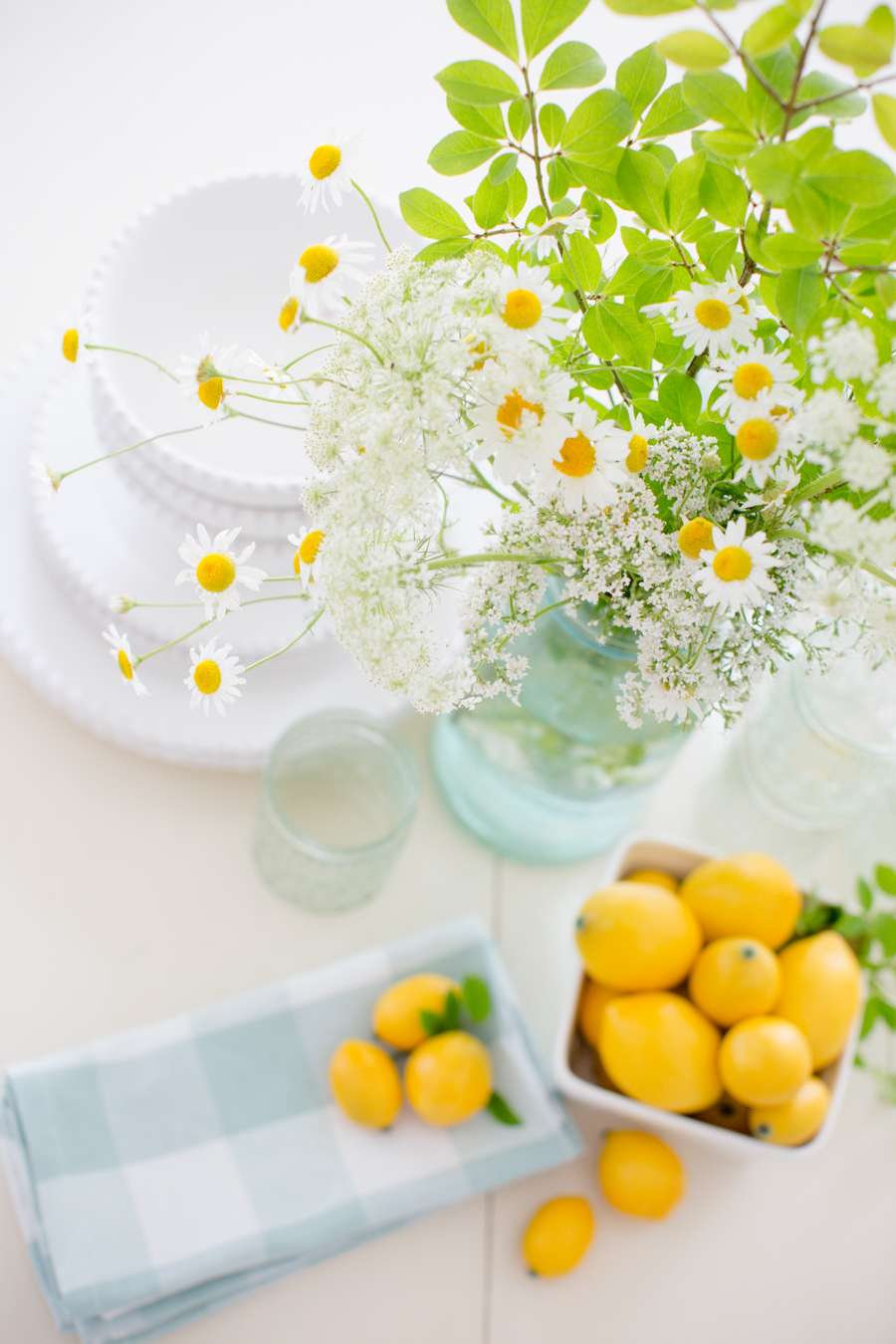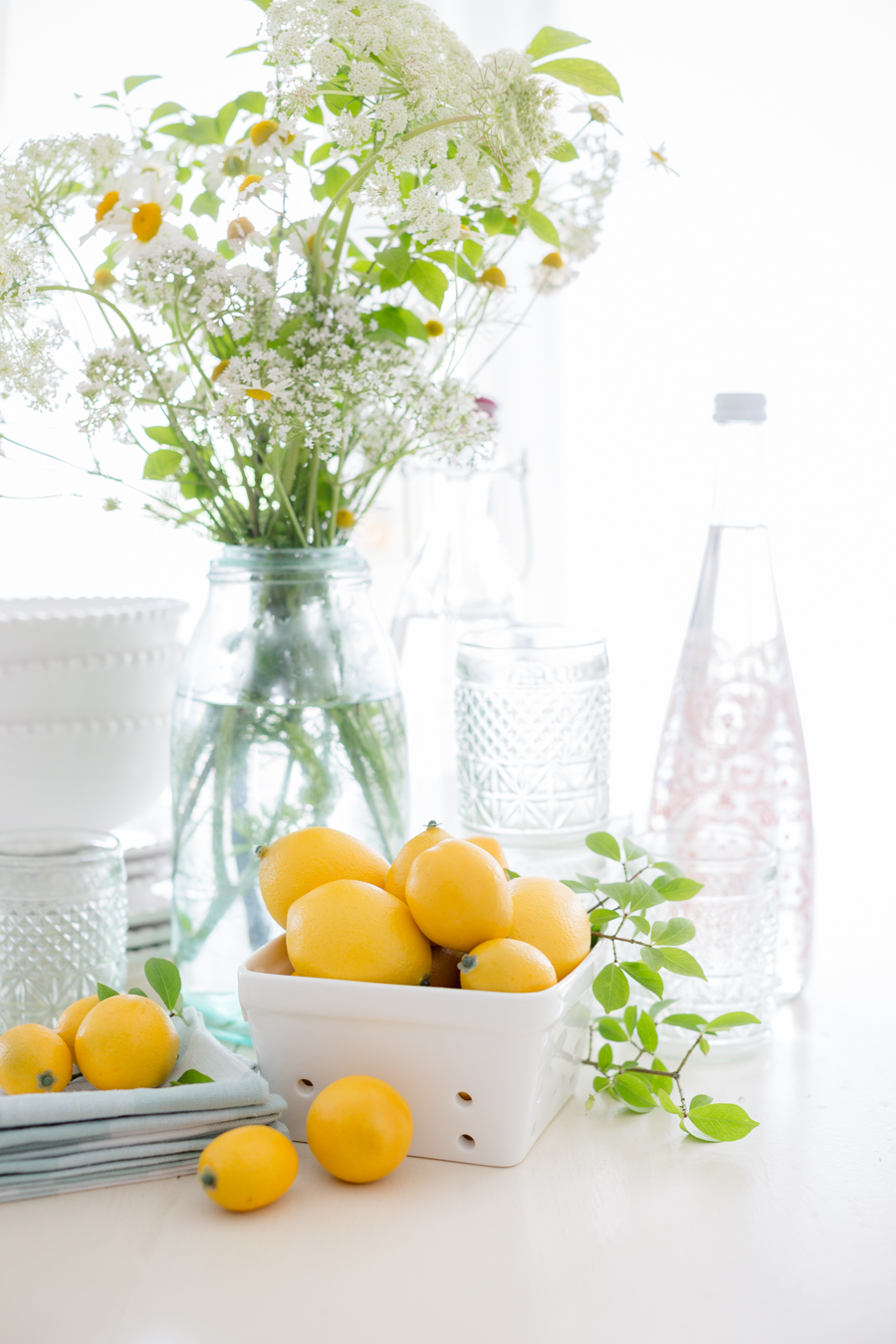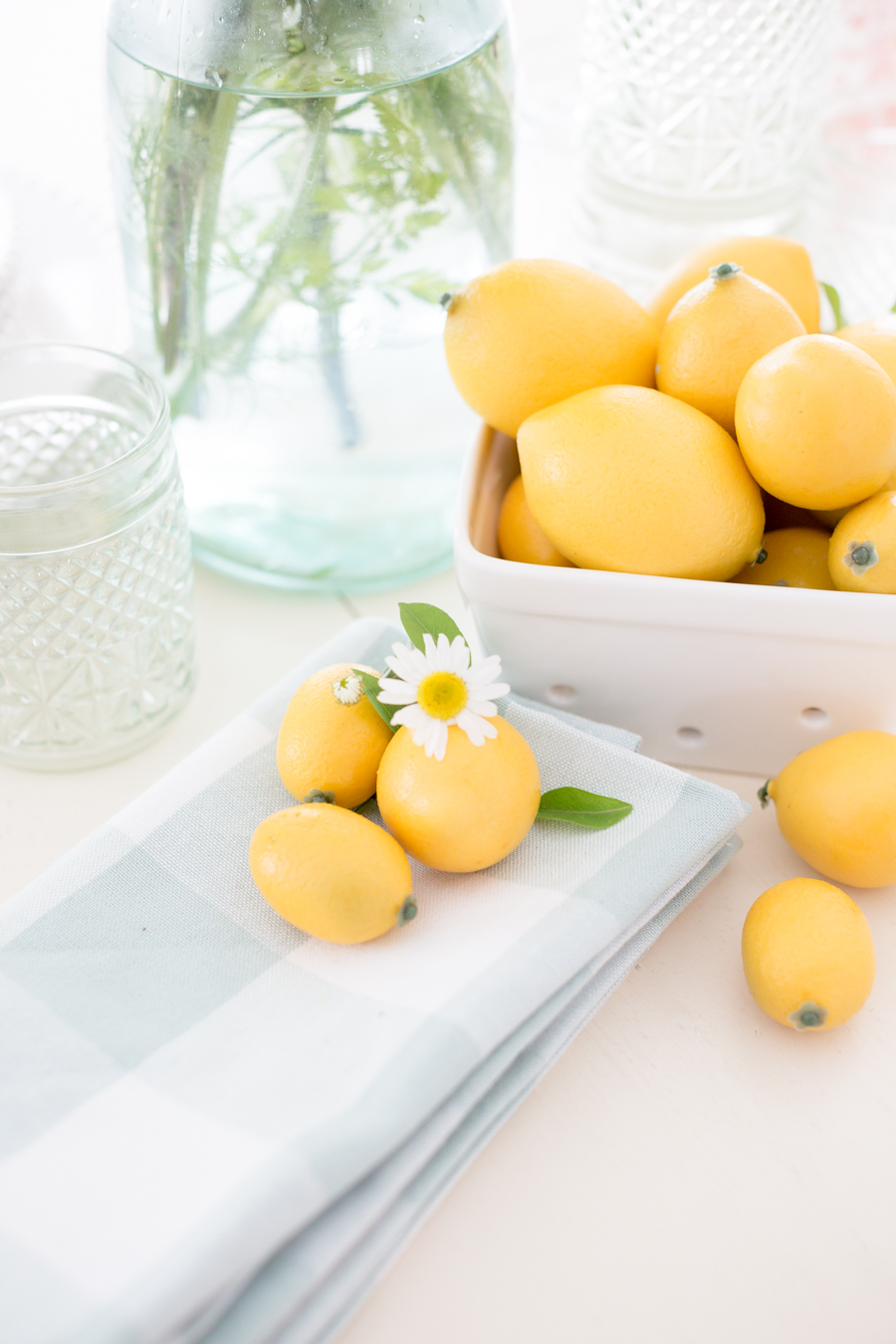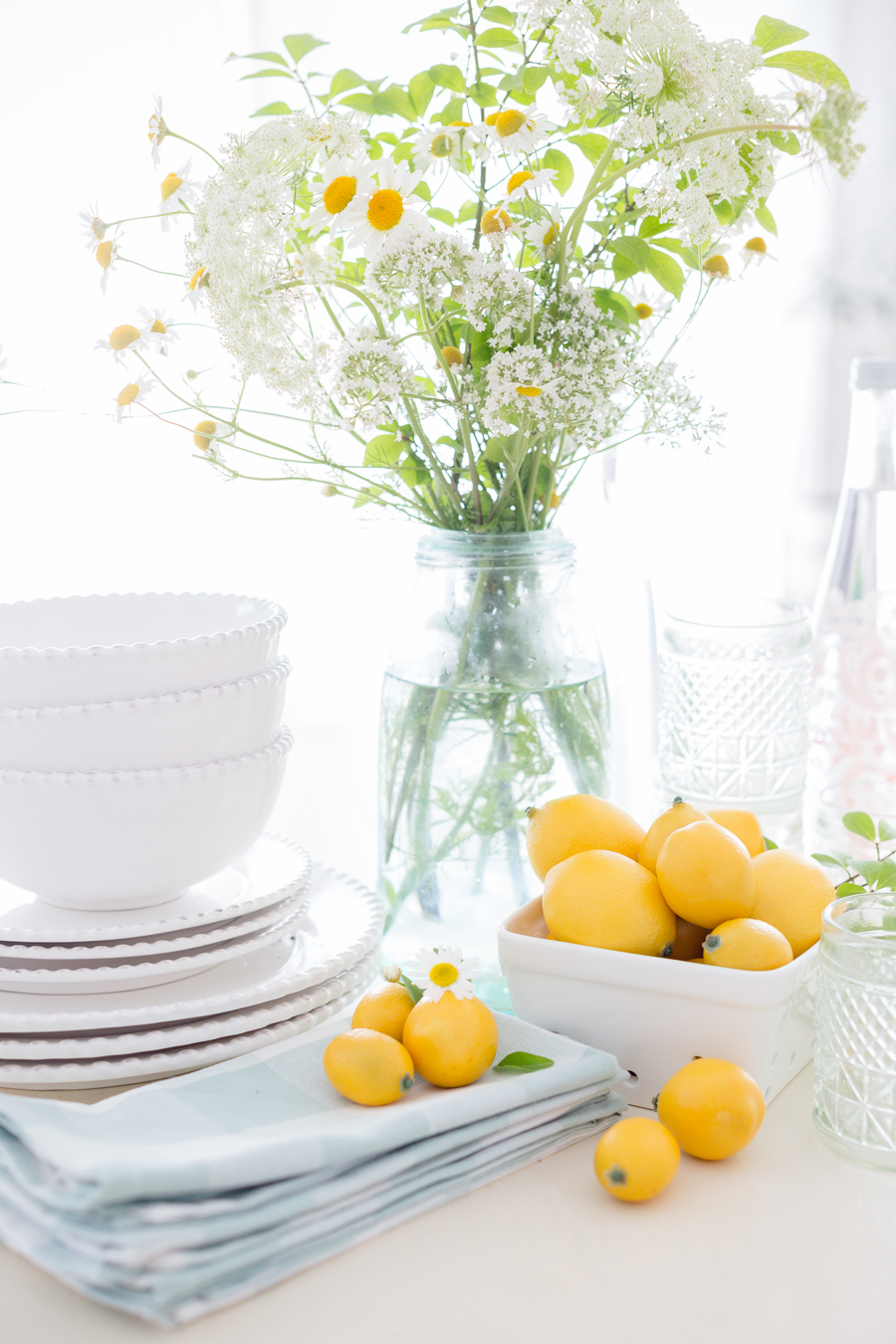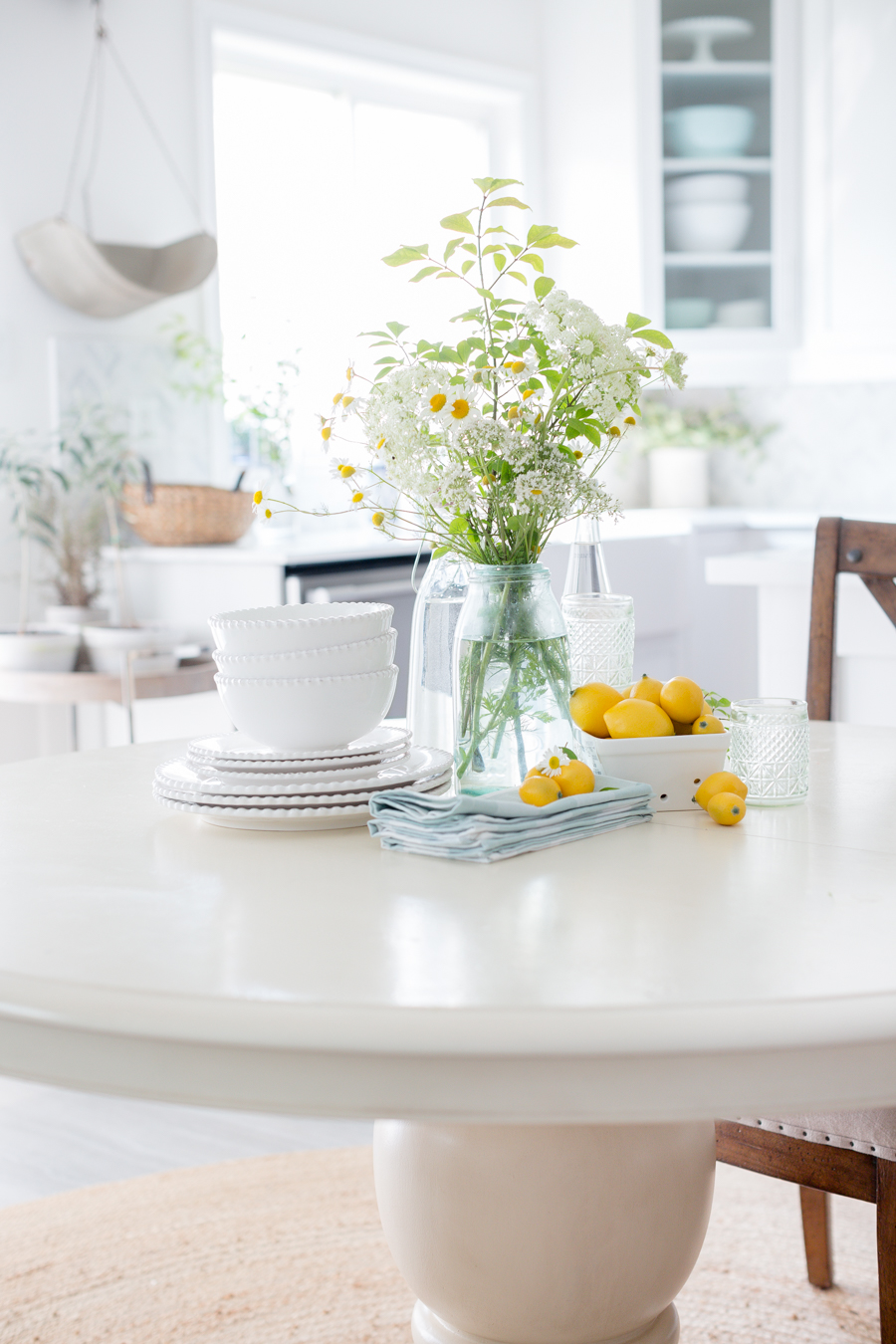 I truly hope you are enjoying a peaceful and restful summer because these beautiful summer days will be gone before you know it!
Sending you so much love,
Lucy