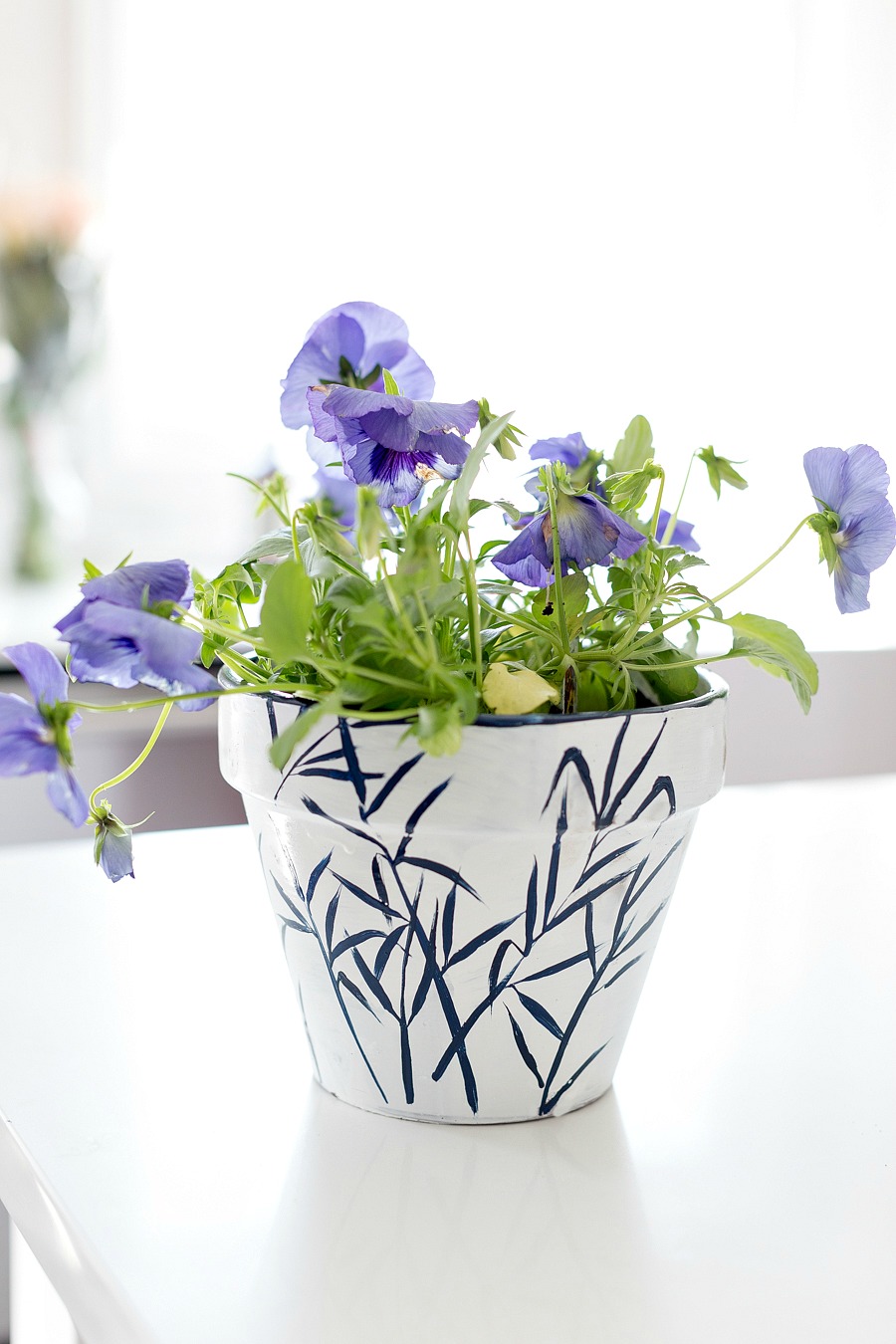 Hello friends! I hope you had a nice weekend and a beautiful Mother's day to all those mommas out there.  I also want to honour those women whose children grew wings and went to heaven as well as those whose mommas are watching them from above and those women who long to be moms. I honor and celebrate all of you.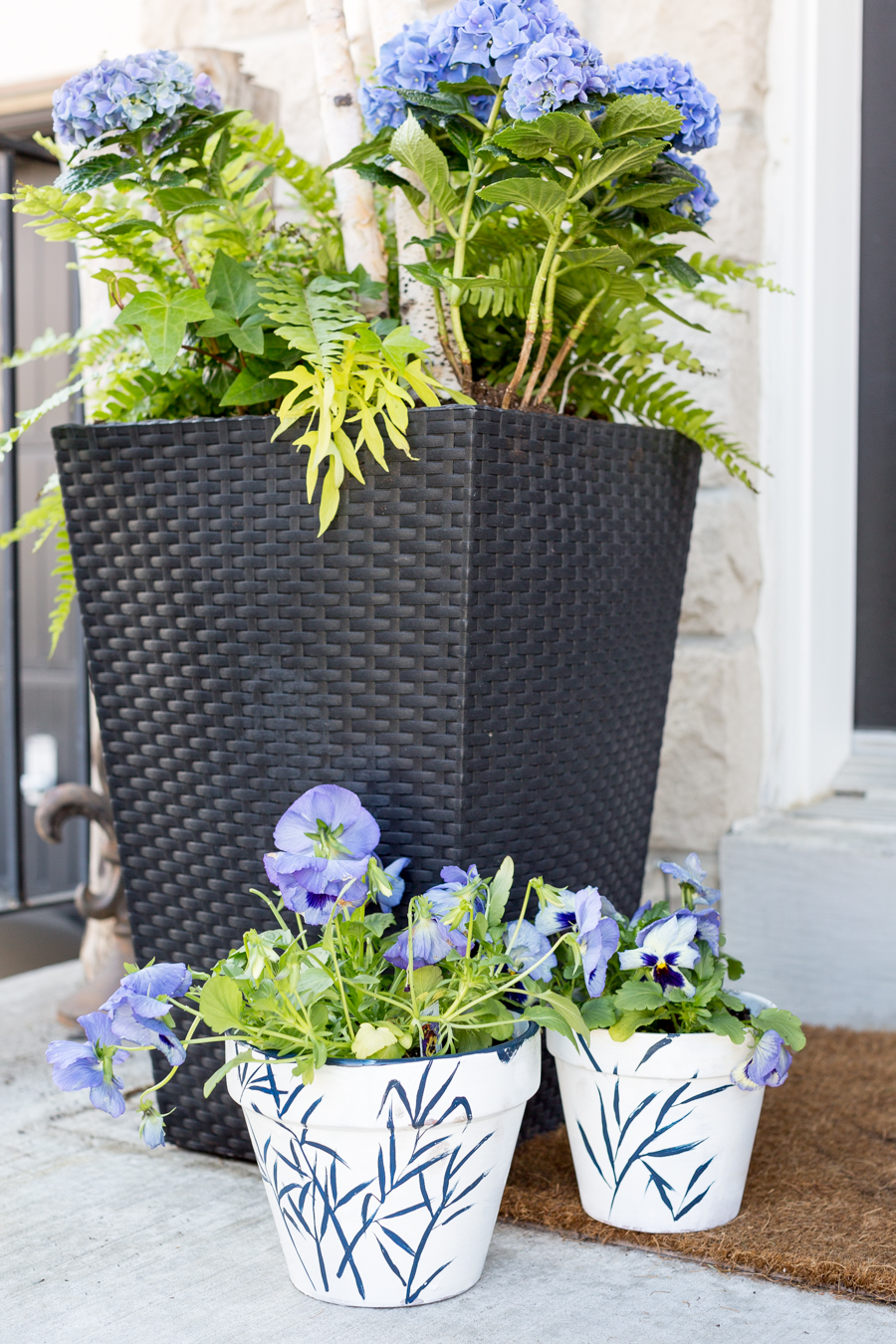 Last week I shared our front door planters. HERE. Today I wanted to highlight these sweet little painted pots, I painted using the new DecoArt Patio Paint to coordinate with the beautiful hydrangeas. As a matter of fact, I used a color called 'Hydrangea Blue'.
I thought it would be fun to give you a little tutorial on how I paint bamboo, so I prepared a little step by step tutorial.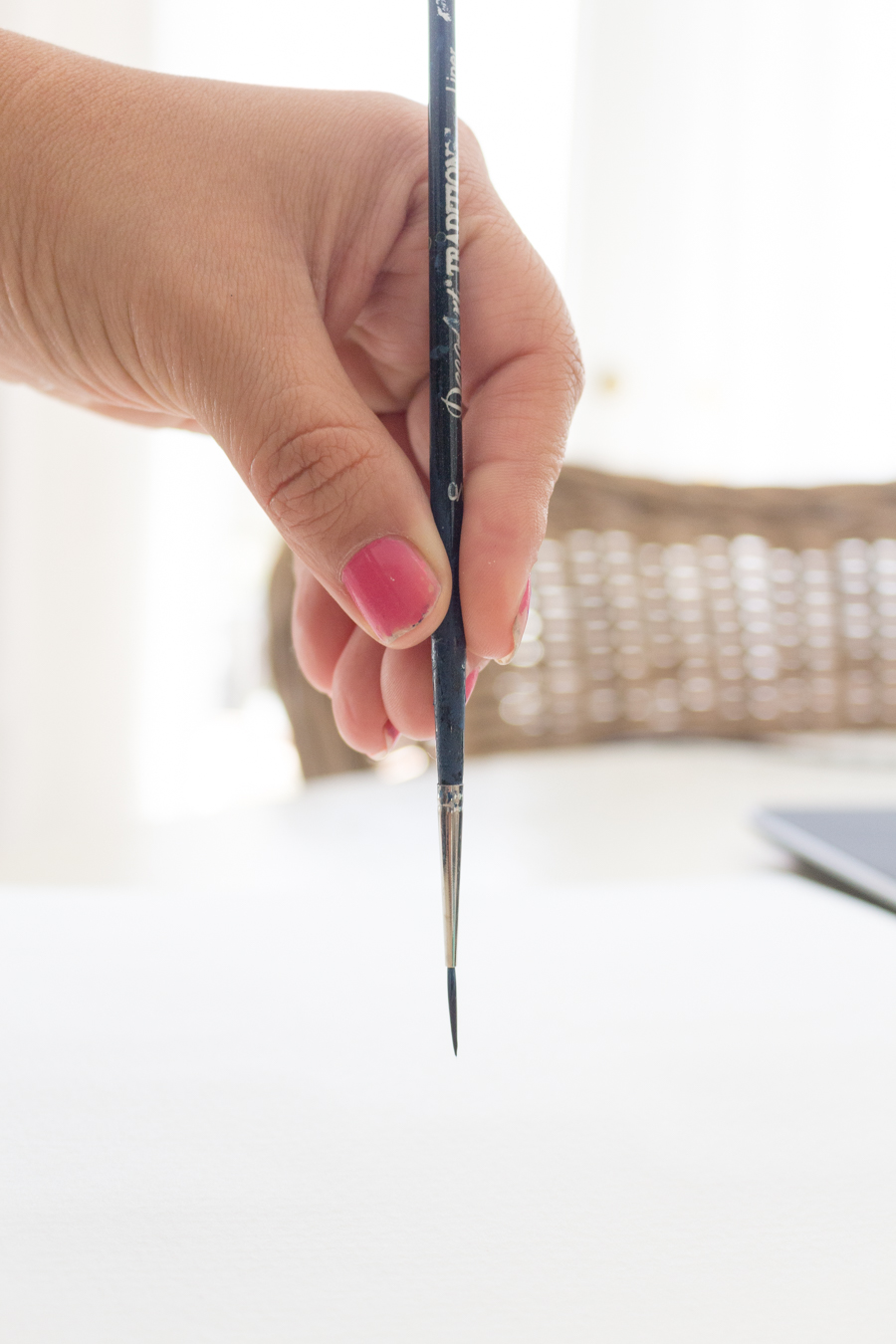 First thing to remember is that you have to hold your brush upright as shown above.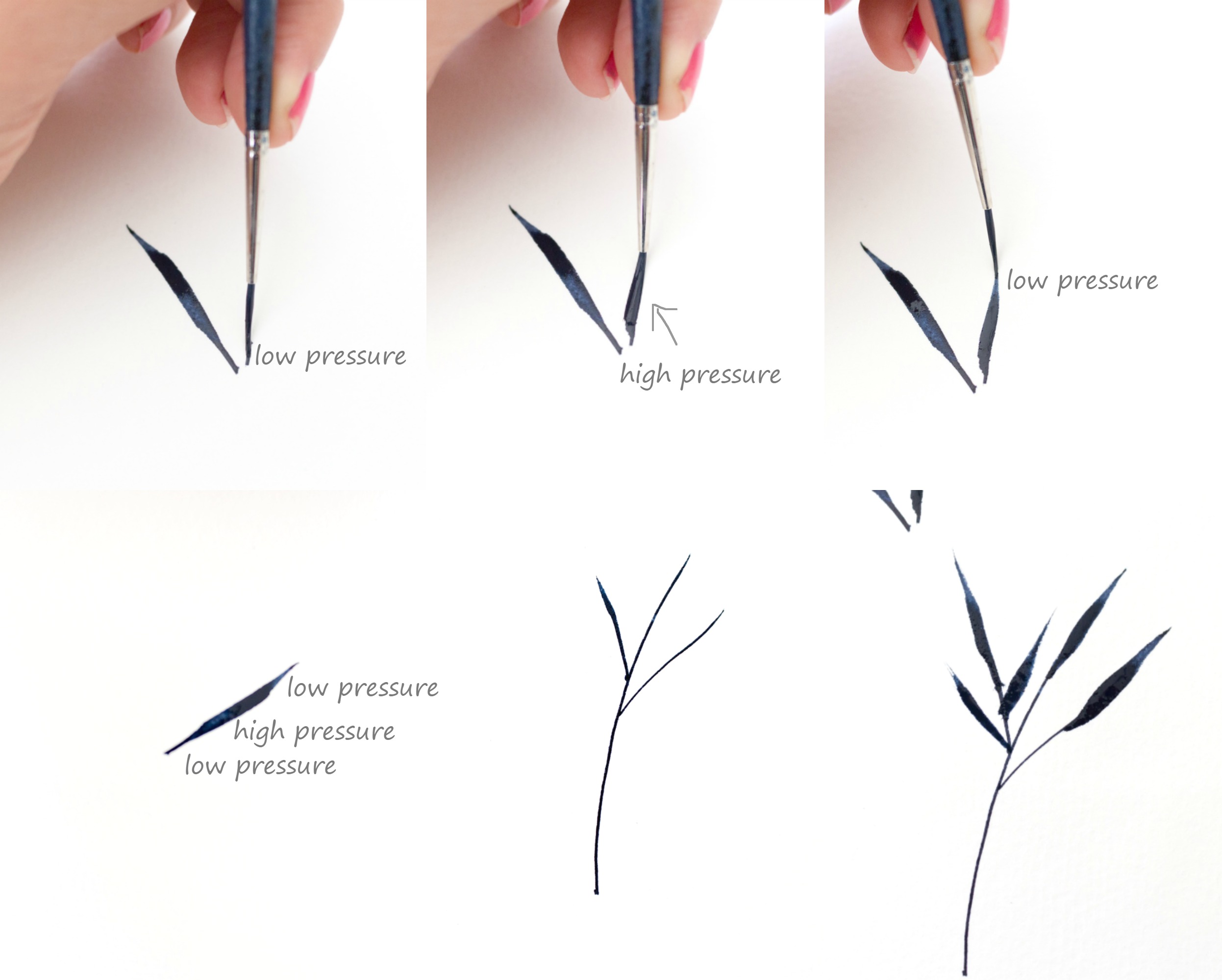 Painting  leaves: Gently press down onto your paper to get a very fine line and slowly increase the pressure until the bristles of the brush as completely flat onto the paper.  Slowly lift the brush decreasing the pressure gradually until your back to very low pressure.
Painting Stems : Using low pressure, paint a "Y' and then add another line on the other side, slightly below the other line on the left.
Putting the two together: Once you have painted your stem, place brush over one of the stems and use your leave painting technique. Repeat with other stems. You can add more stems if you wish.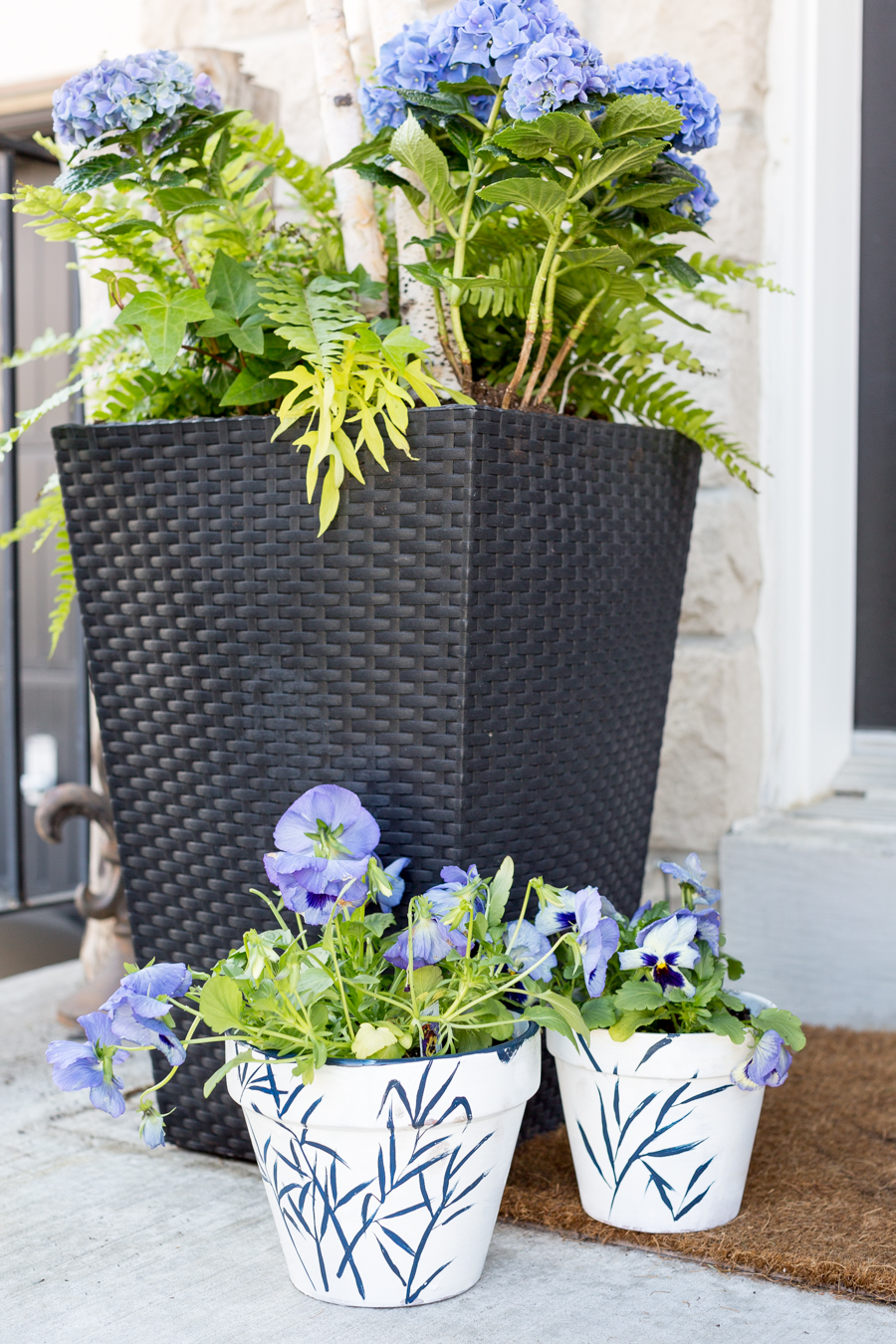 I used this technique throughout the pot.
I love how it coordinates with the pansies. I  love this Patio paint because there is no sealer required. It's weatherproof and very durable.
I'm working on some other fun outdoor projects and I can't wait to share with you.
Thank you so much for stopping by today. I hope you have a beautiful start to your week.
much love,