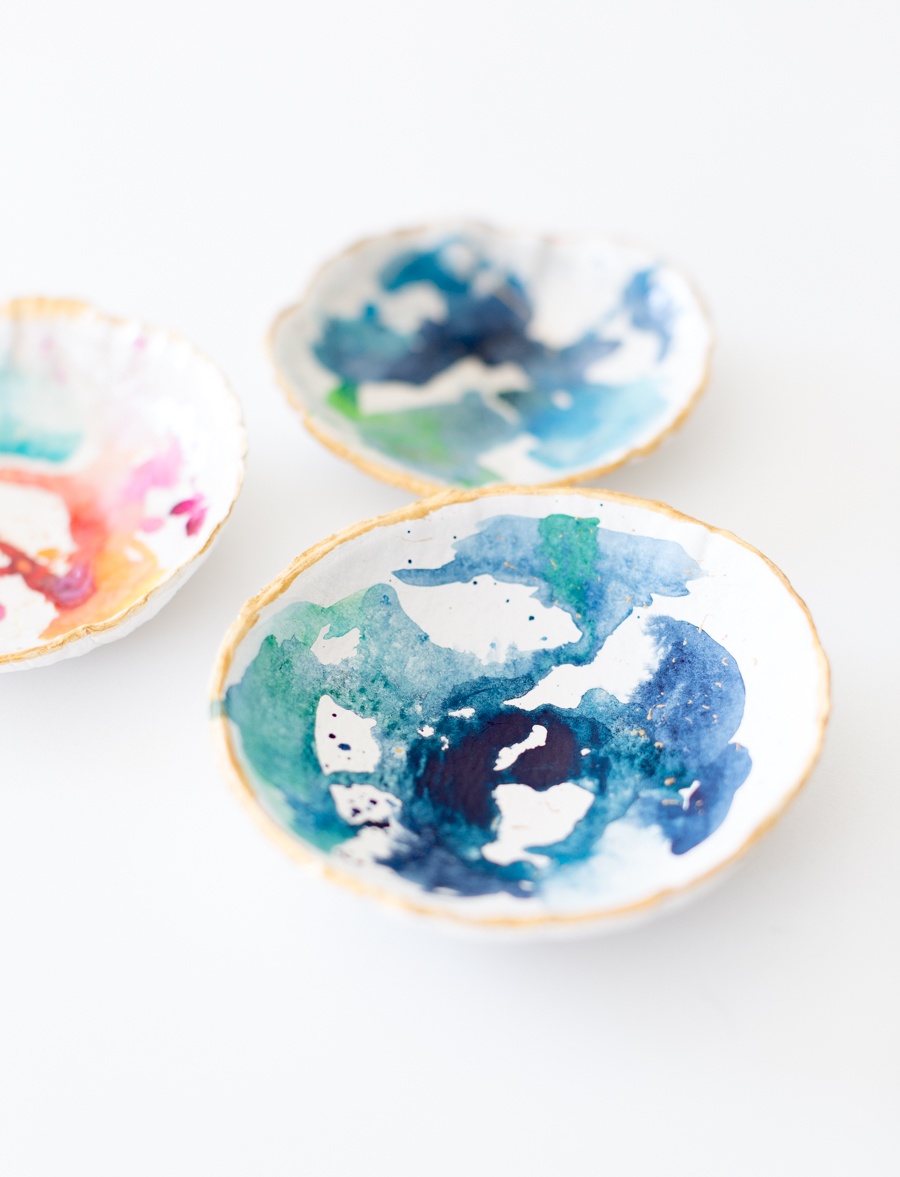 Hello friends. I hope your week is off to a great start. We just got back from visiting the gorgeous Crystal Coast in North Carolina. I can't wait to tell you all about my trip but I will say that North Carolina definitely has a piece of my heart.
In the meantime, I also wanted to share these sweet watercolor dishes that I made a little while ago but had forgotten to share here. I think these would make such beautiful little gifts.
I love how vibrant they are.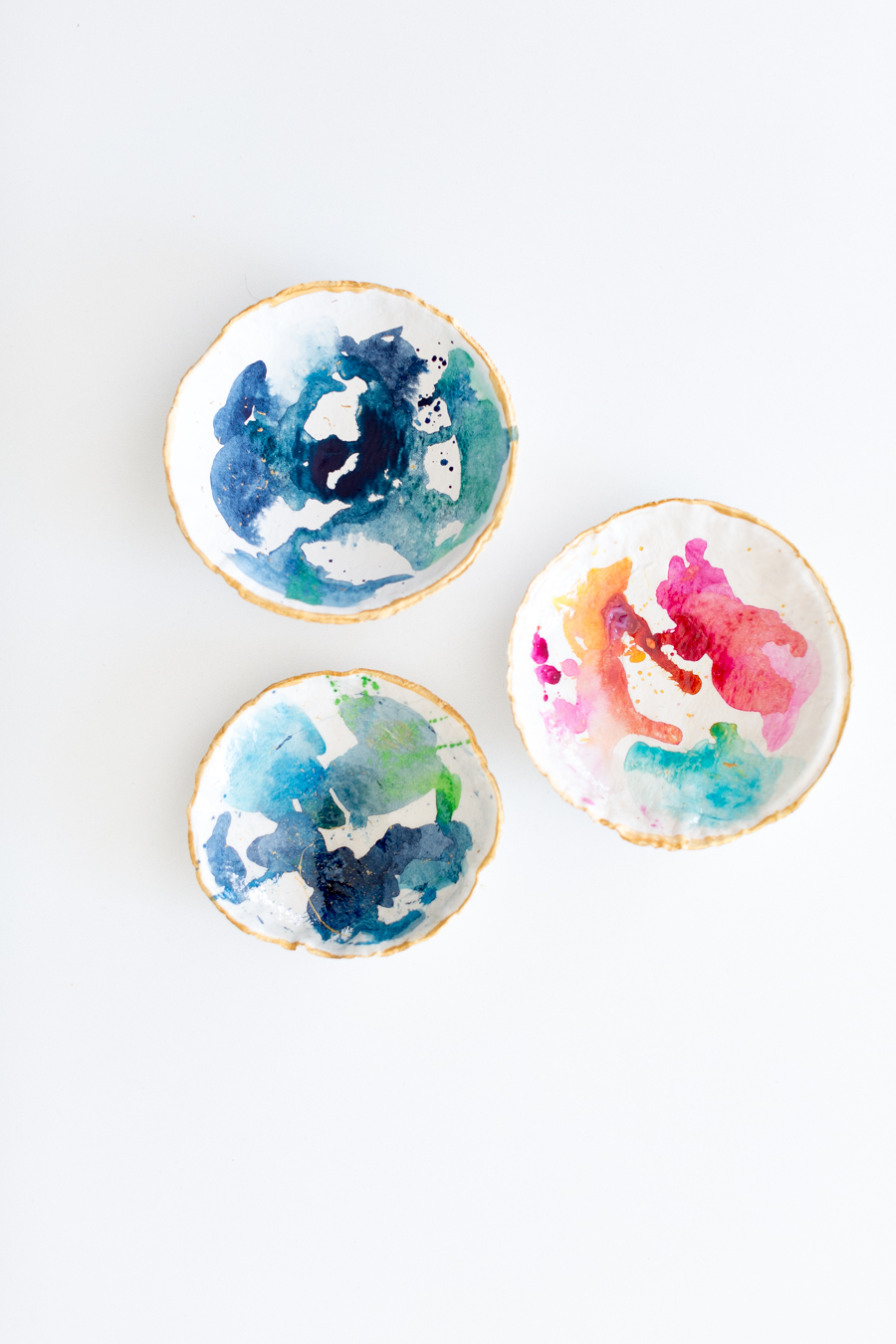 I was inspired by THESE  coasters from Anthropologie and thought they would look so cute on my coffee table as little catch-all dishes.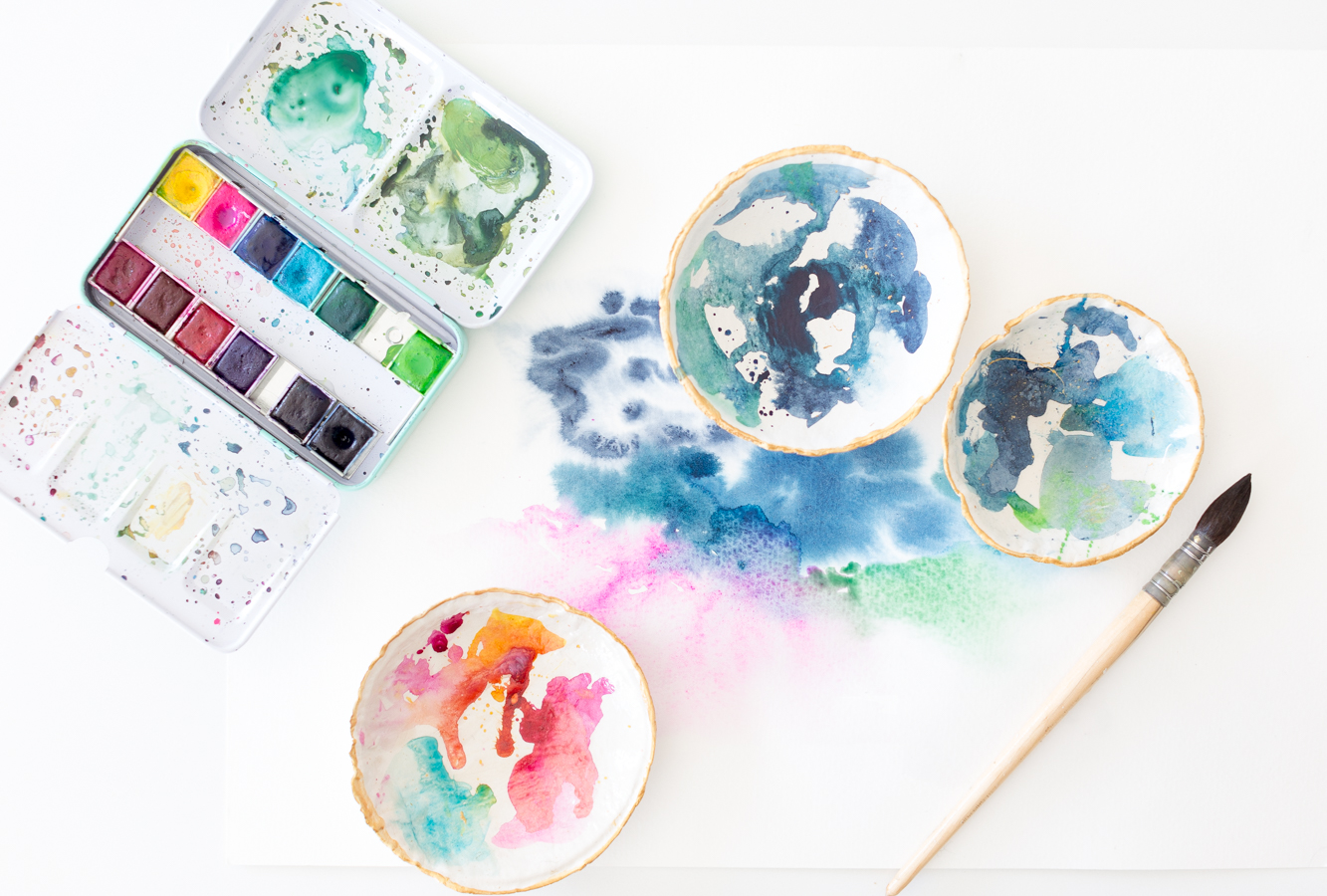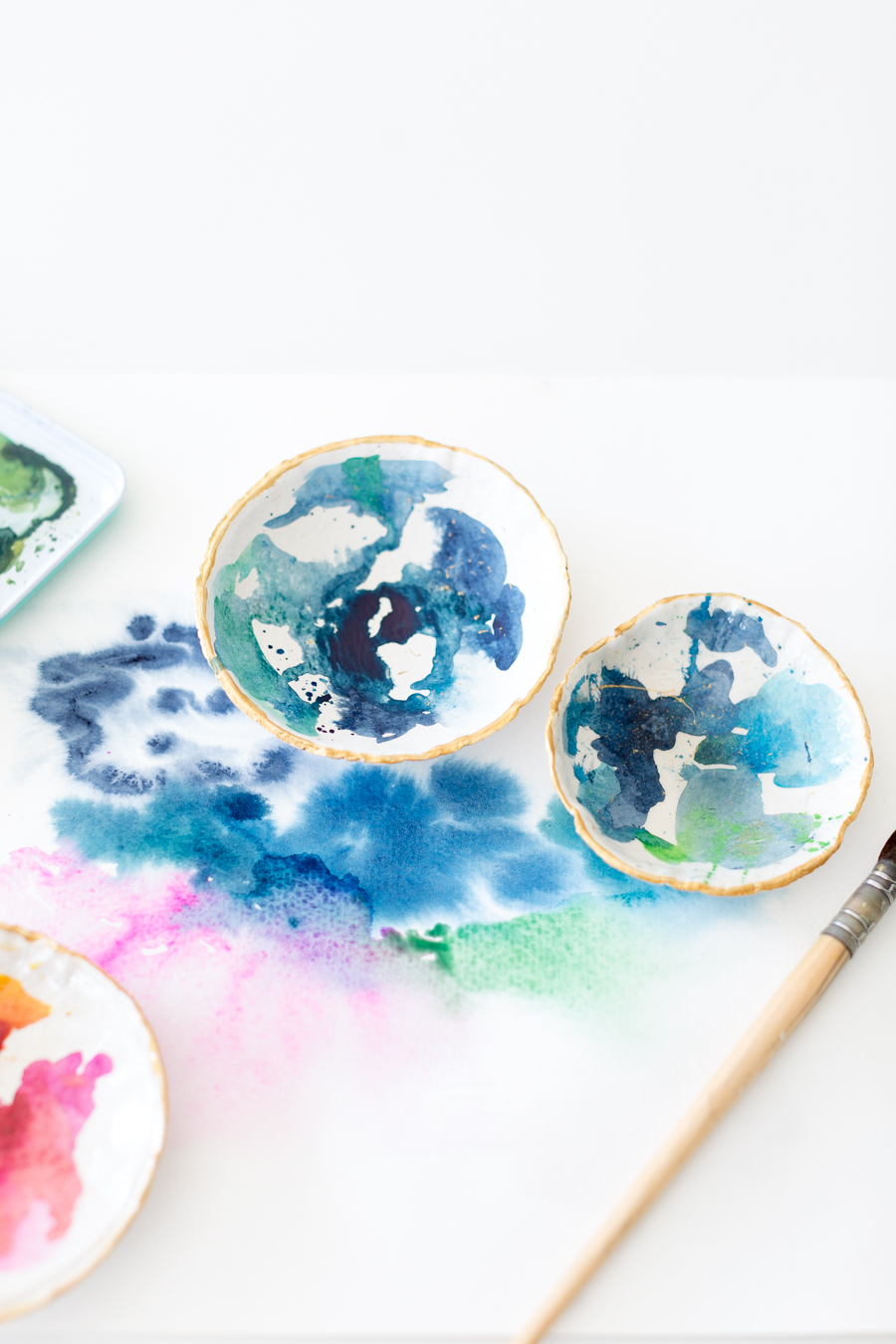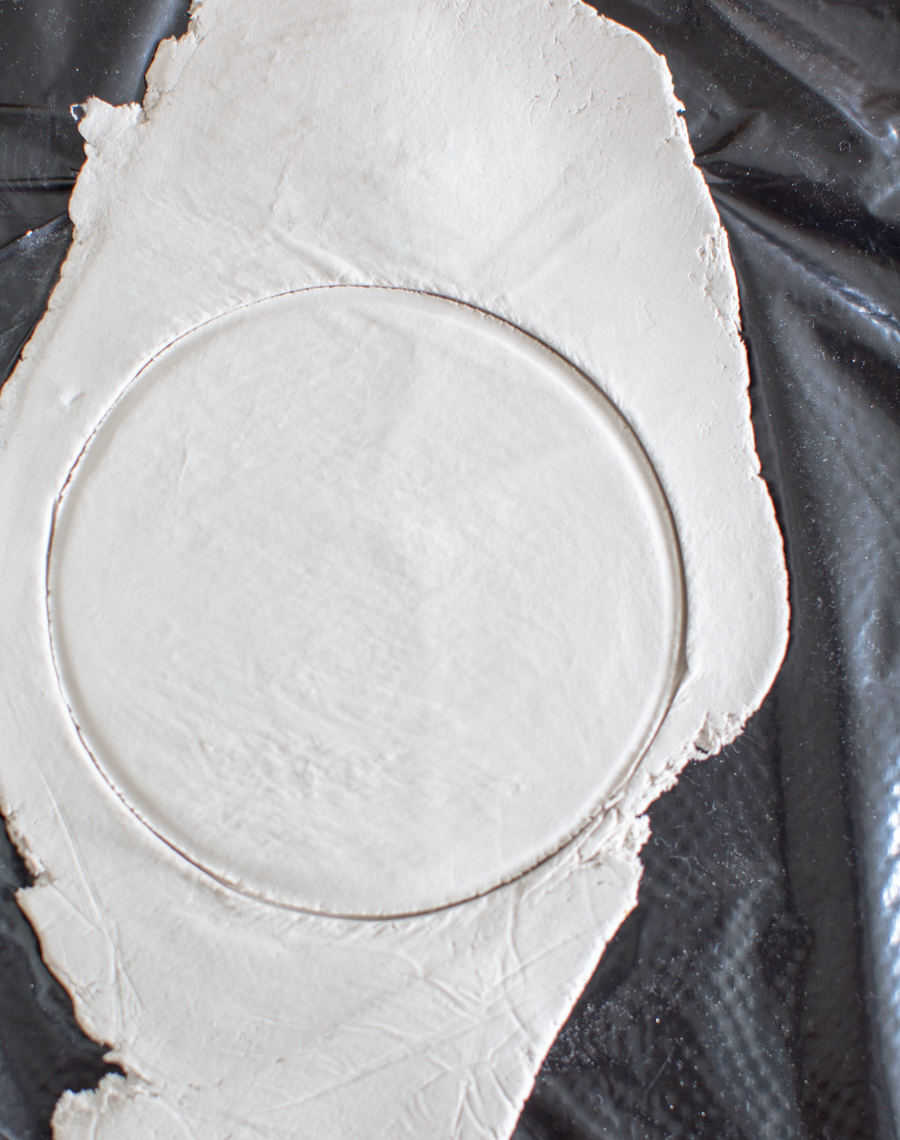 I rolled out some self drying clay ( I like using this one because of its durability) and cut a circle using a bowl as the guideline…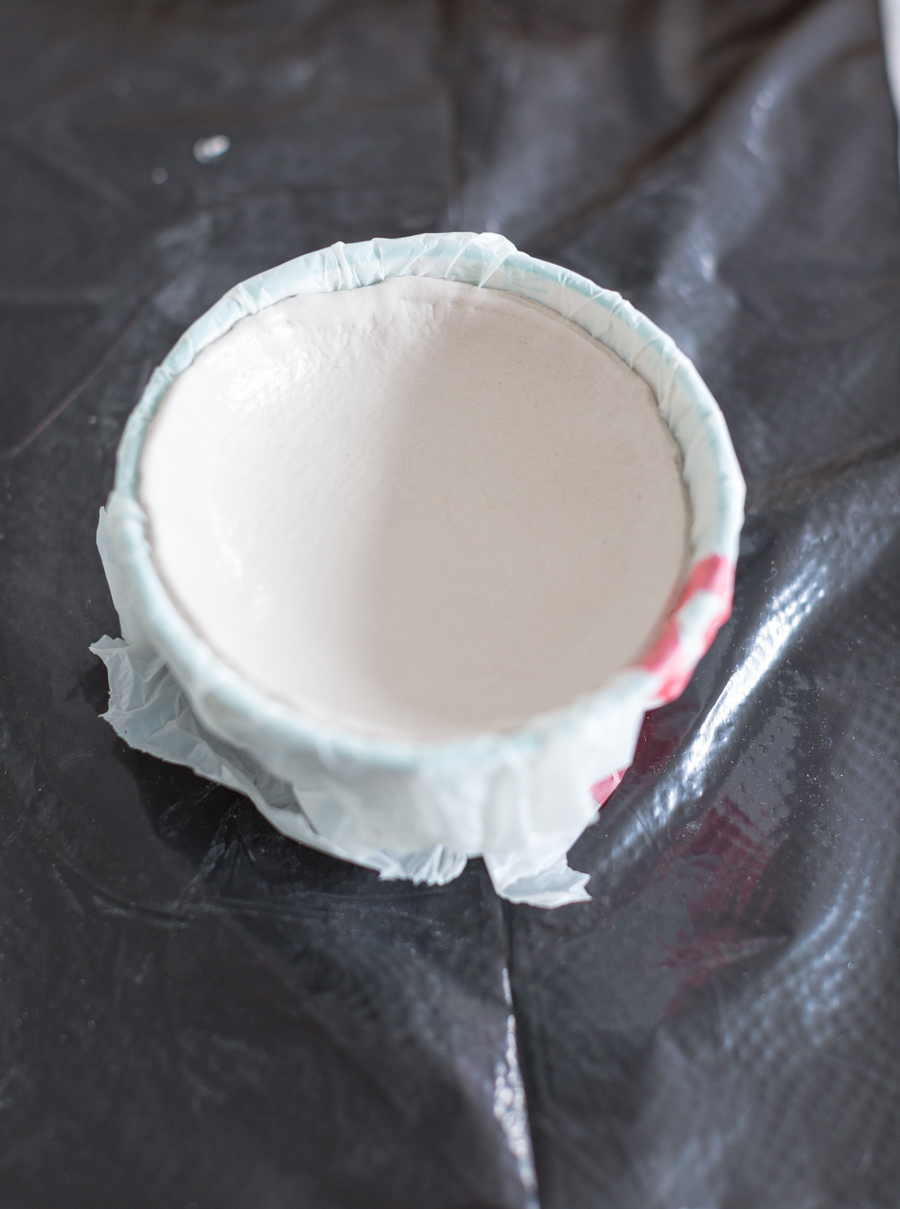 I then lined the bowl with plastic ( I didn't have any plastic wrap, so I just cut up a grocery bag) and then placed the clay into the bowl.
Allow to dry for approximately 24 hours.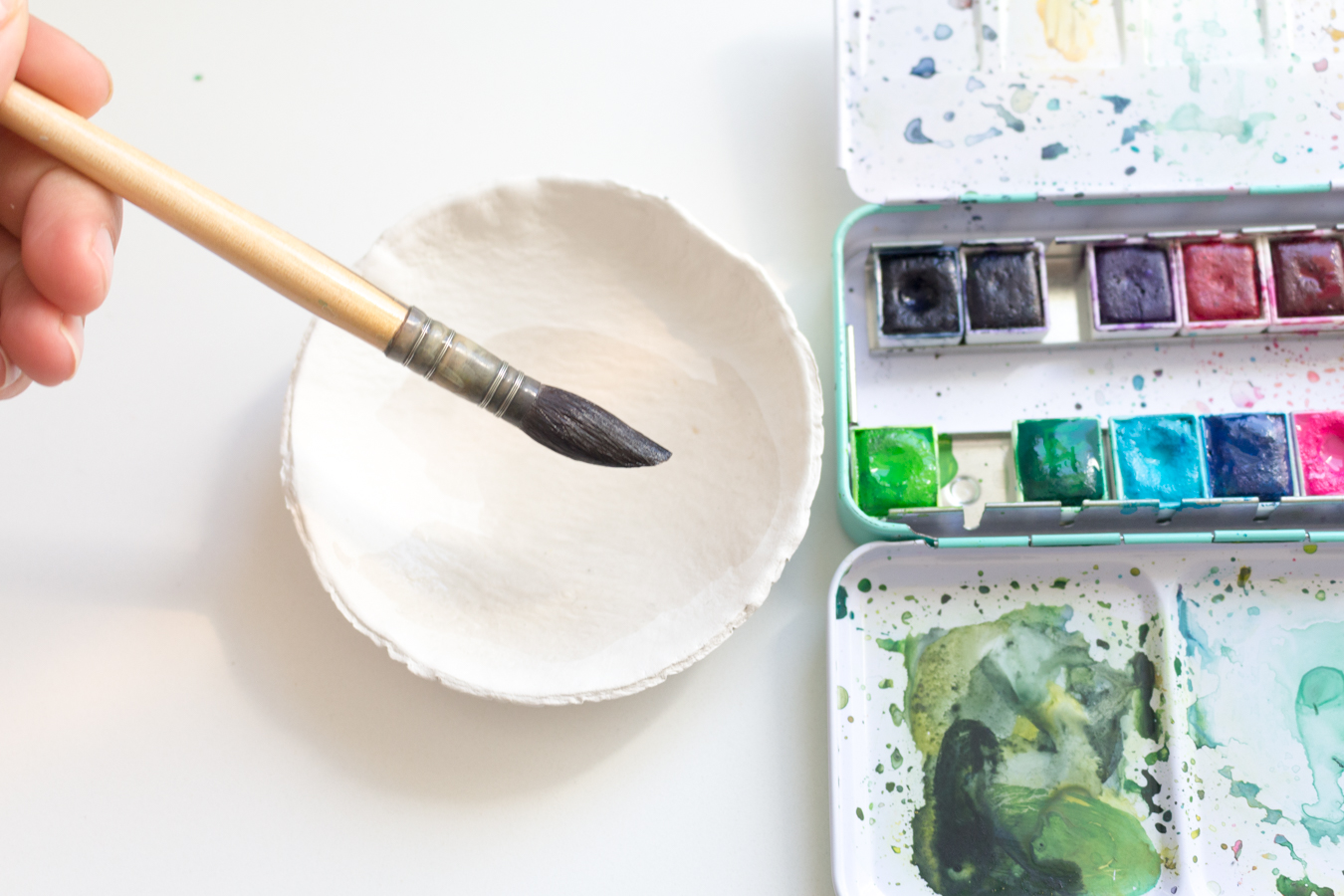 Take a large watercolor brush and brush the bowl with water…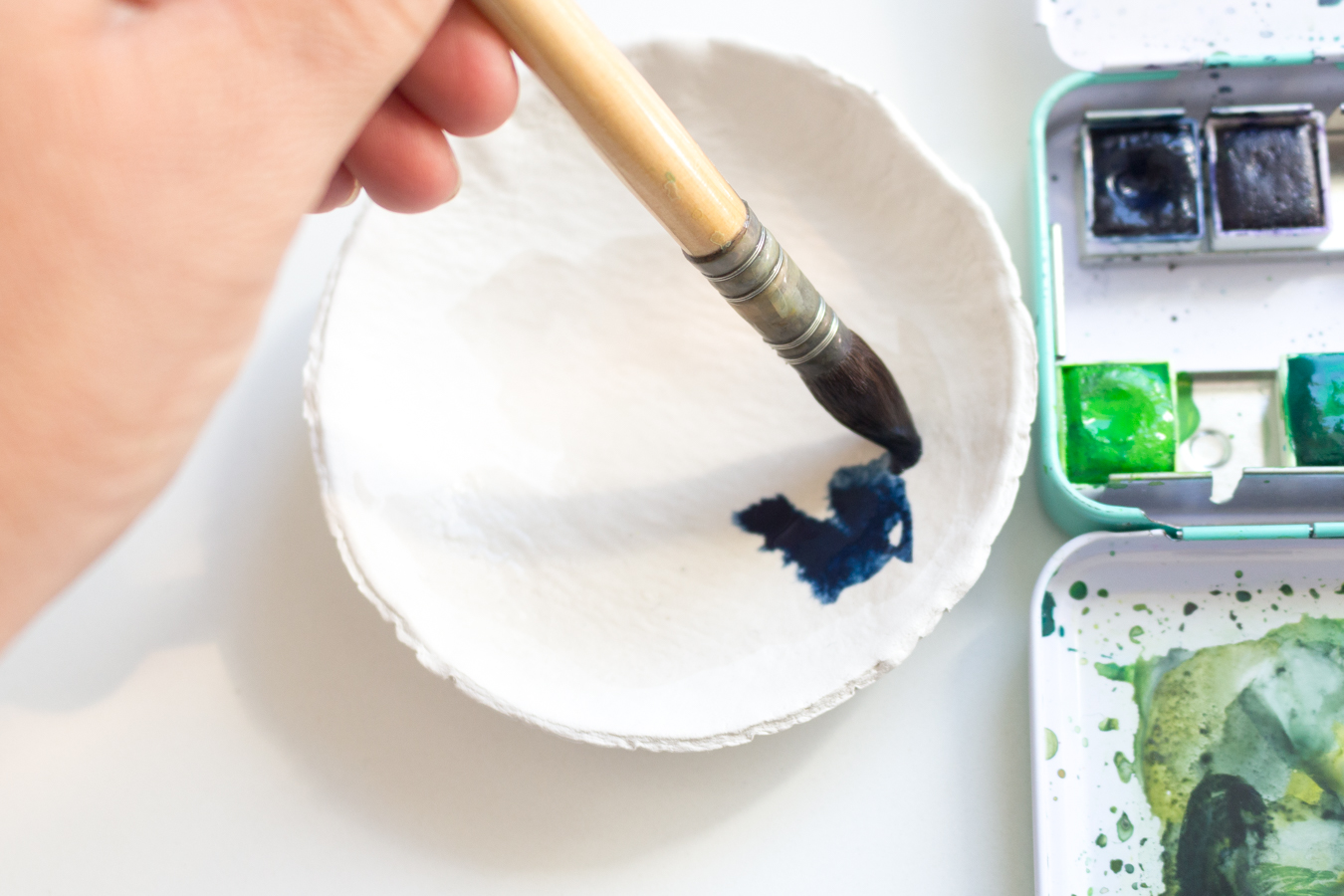 Dip your brush in desired paint color and simply let it drip onto the wet bowl…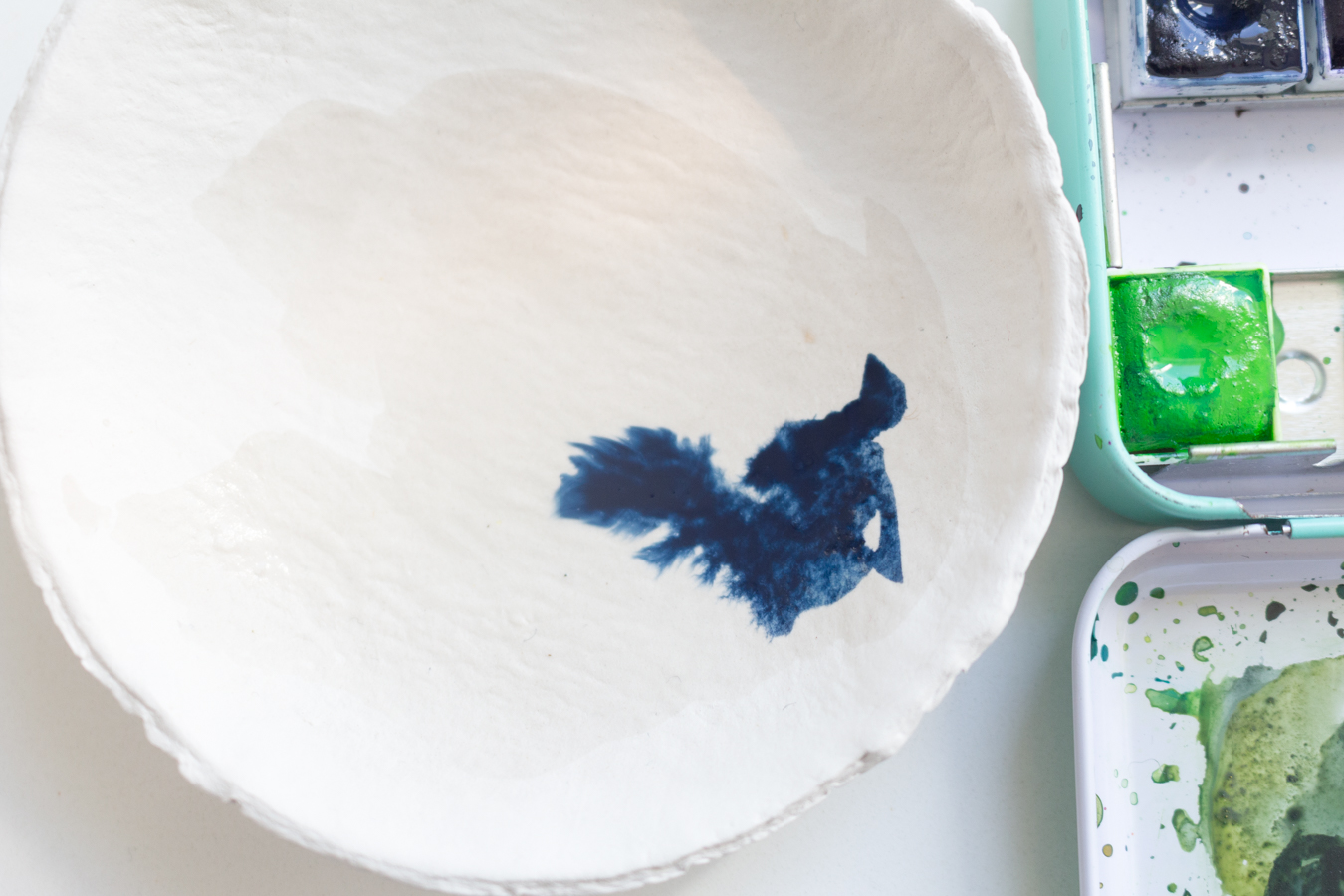 The paint will spread or bleed onto the water.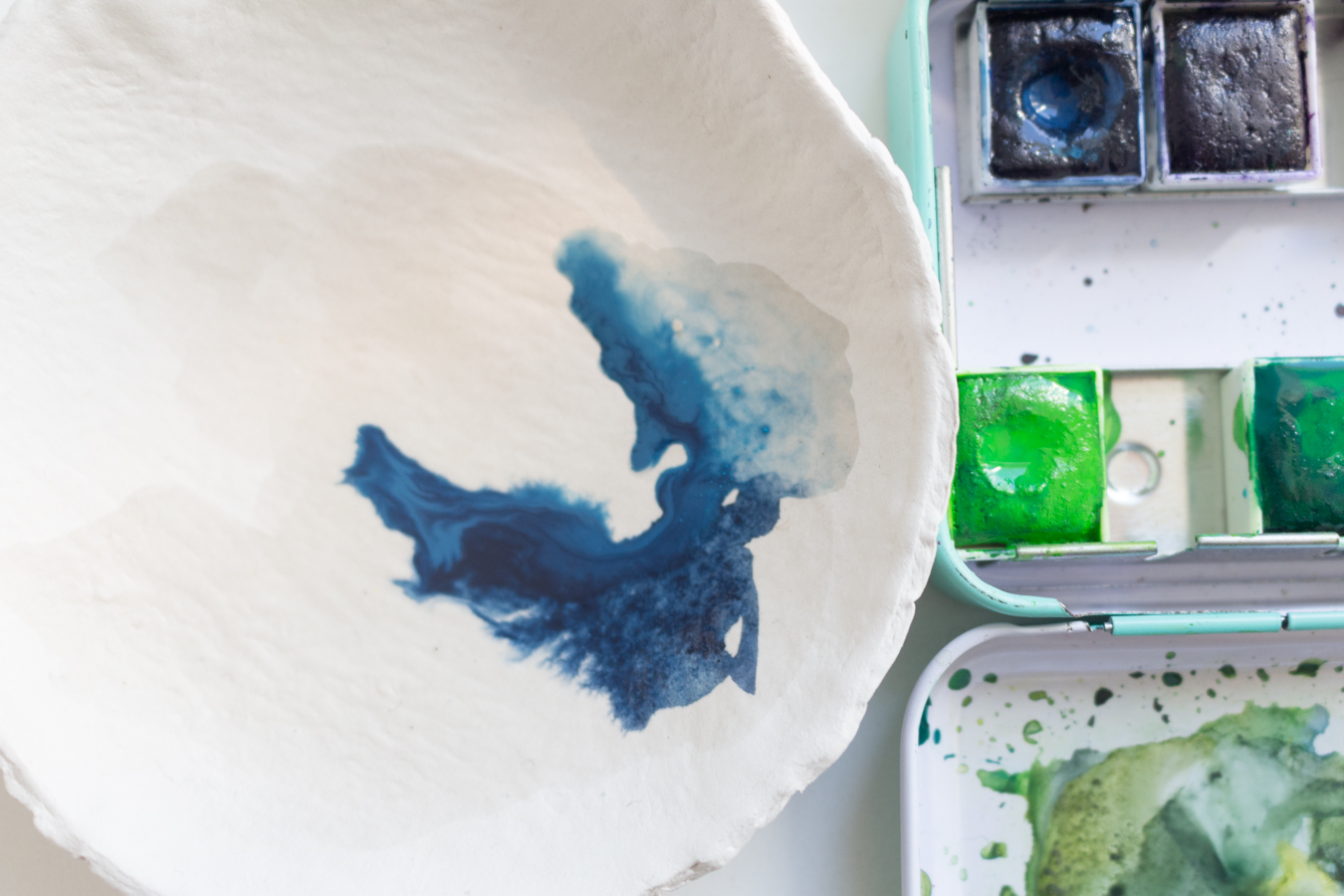 Repeat with different colors if desired.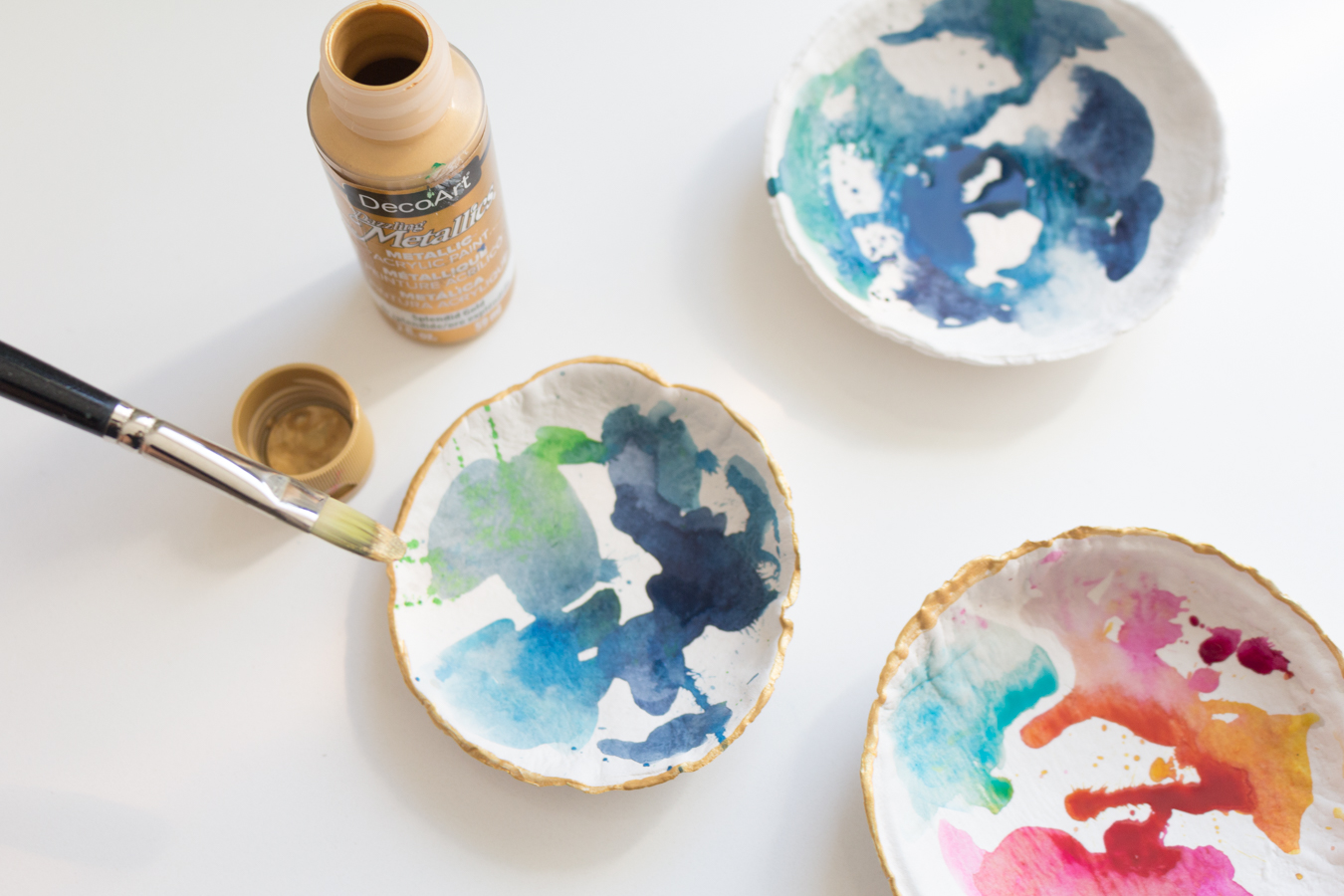 Paint gold paint around edge of bowl if desired. I also sprinkled some gold paint onto the bowl for more interest.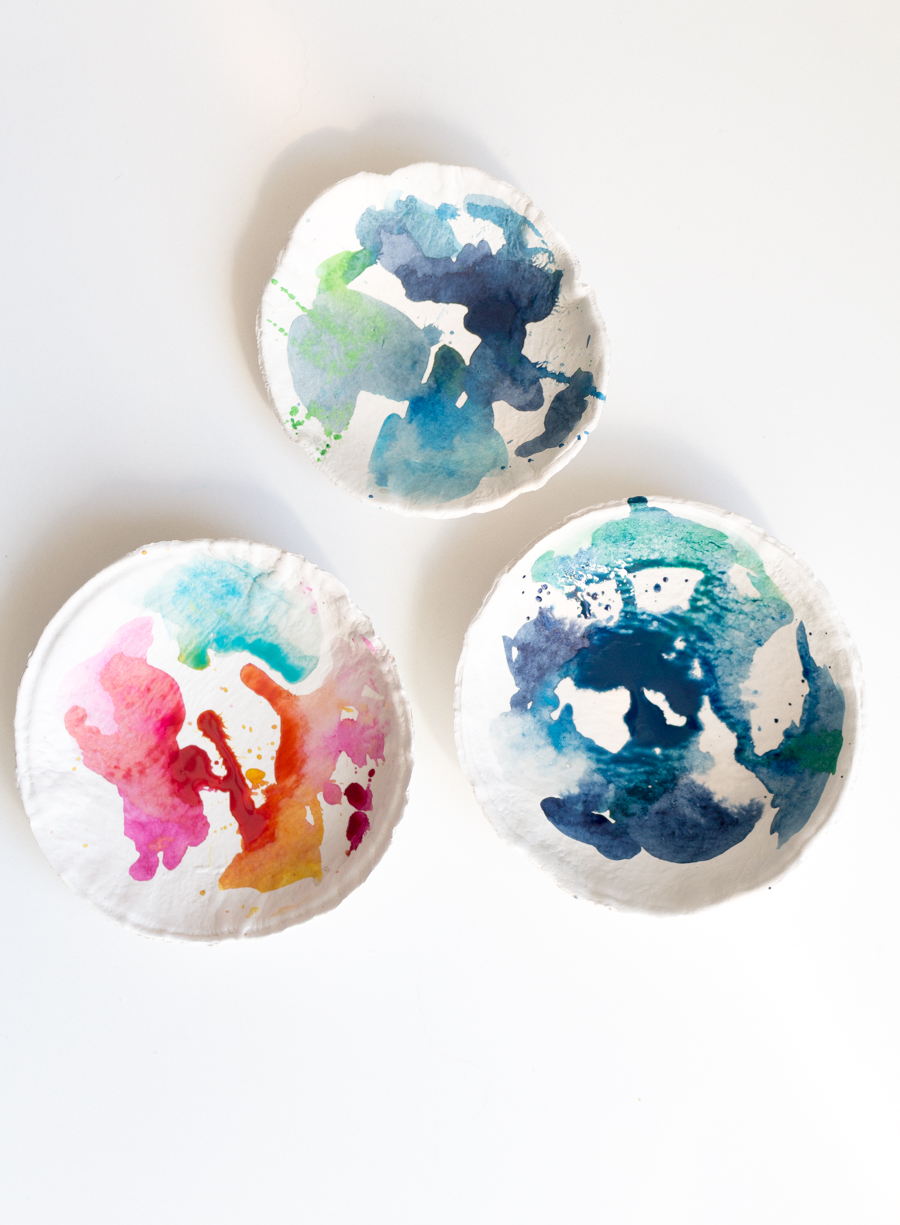 Allow paint to dry…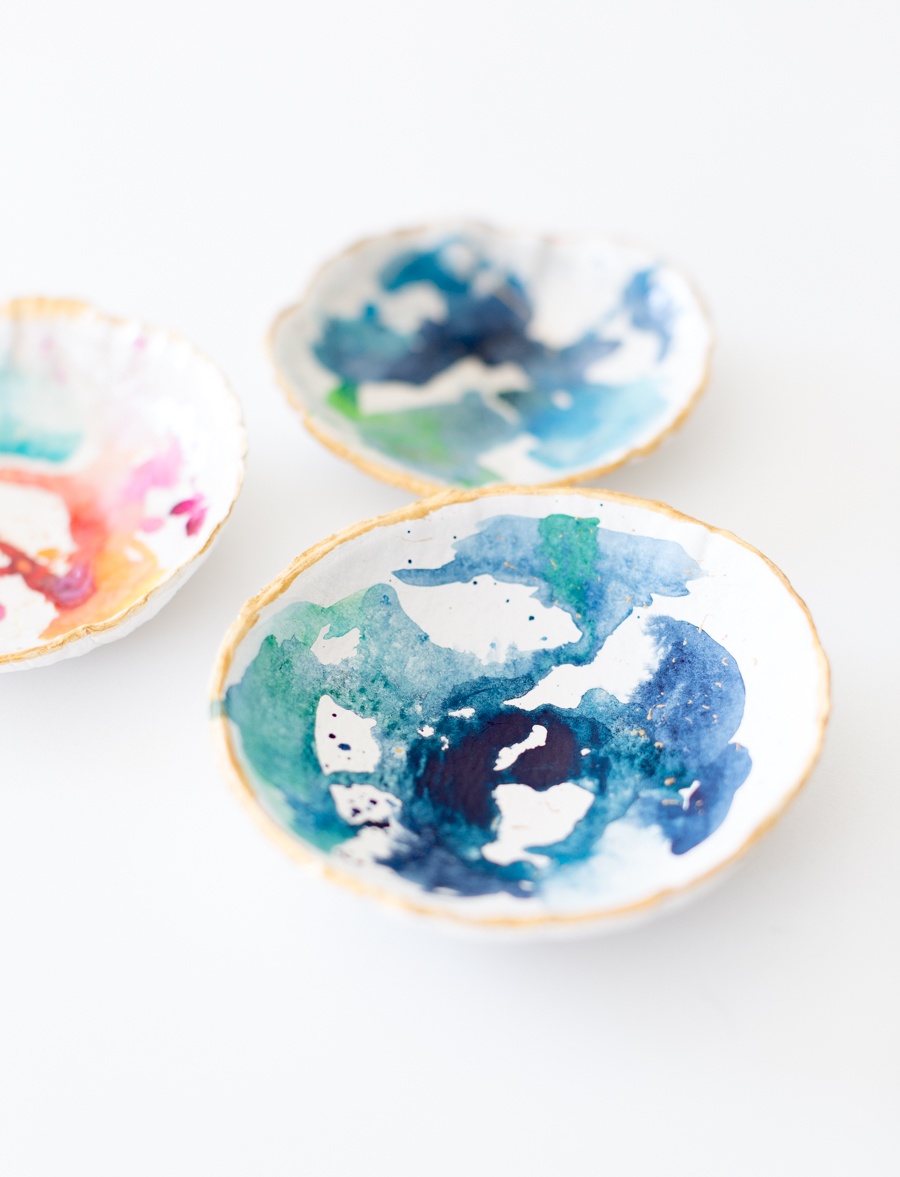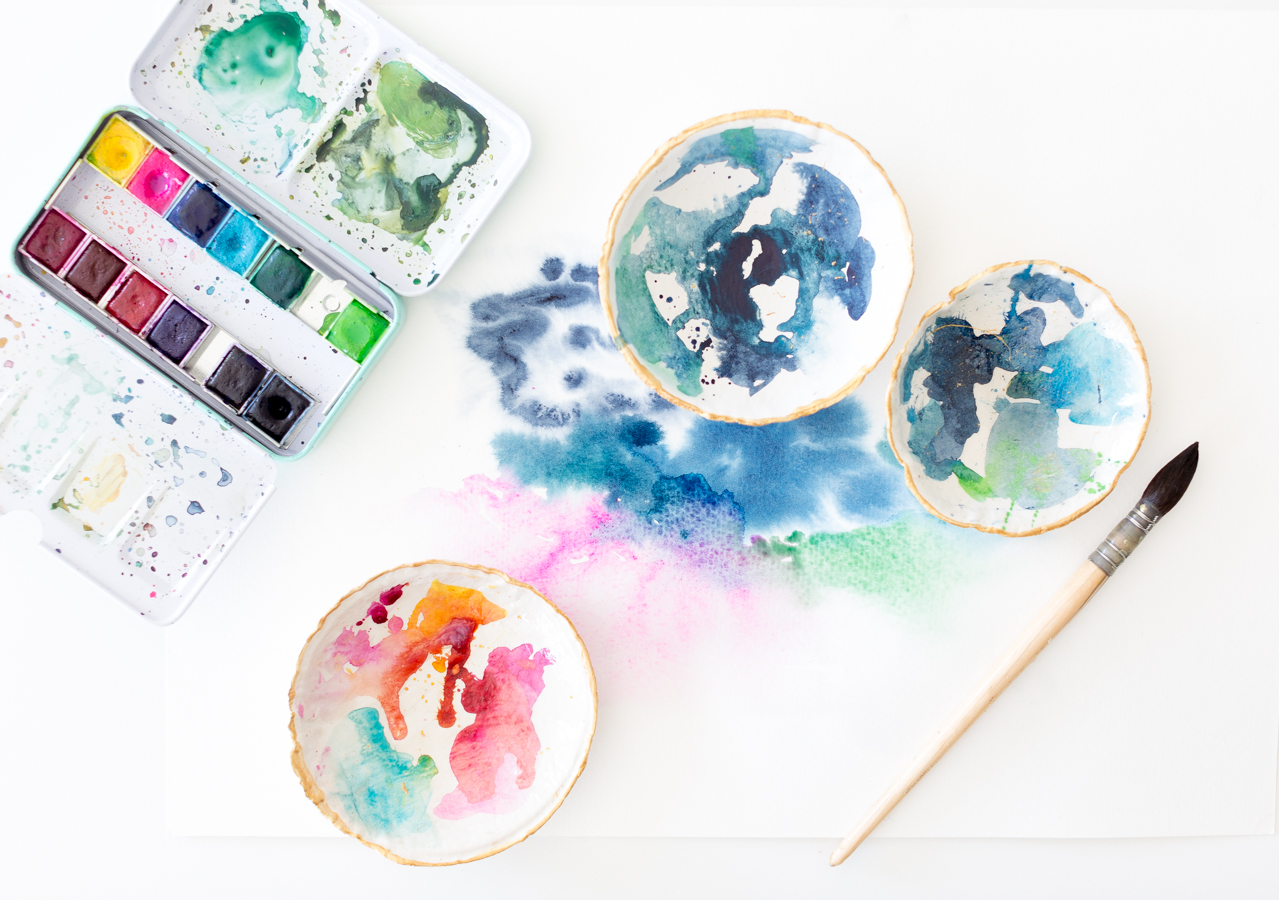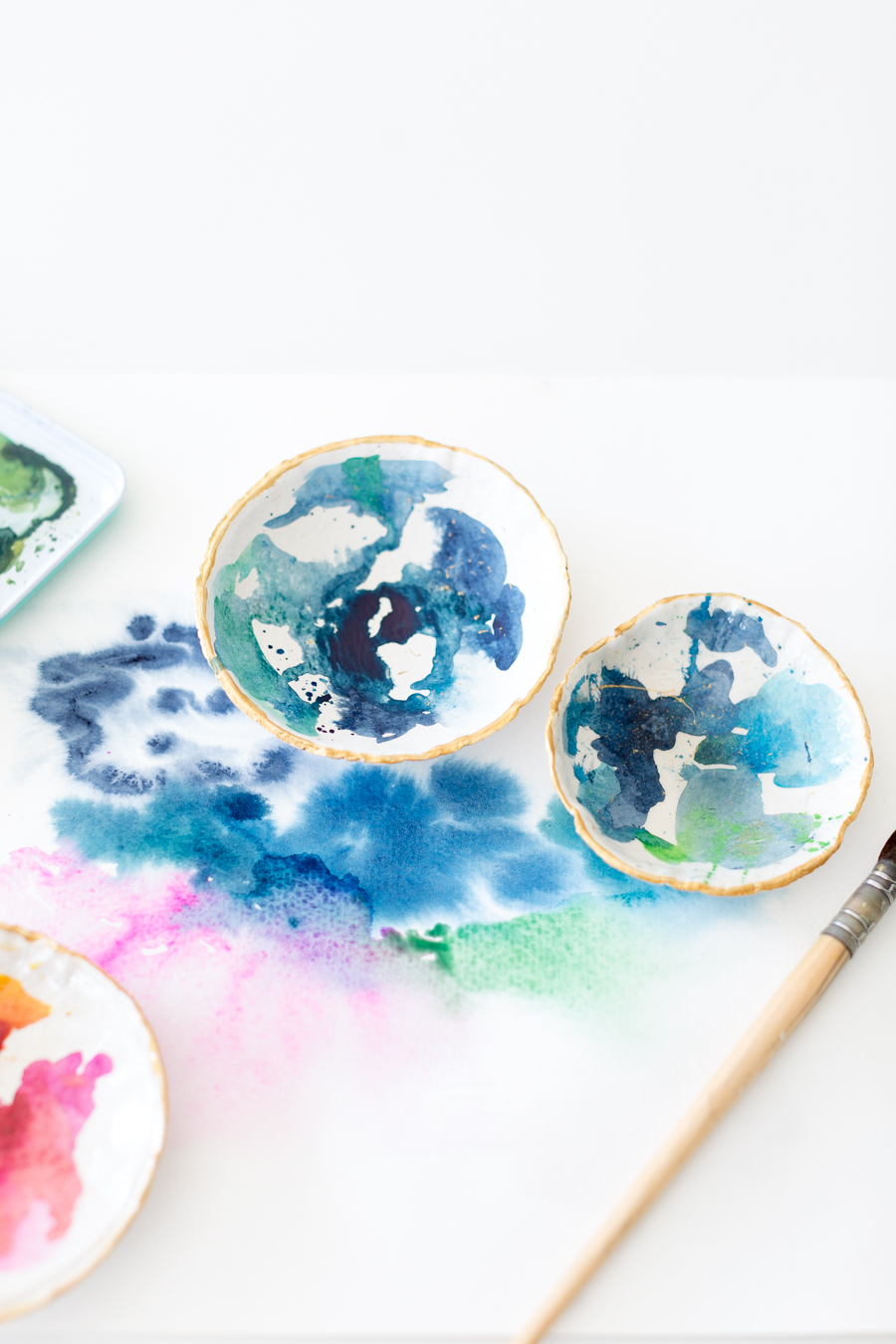 You can spray the trays with laquer or coat them with this  to make them a little more durable.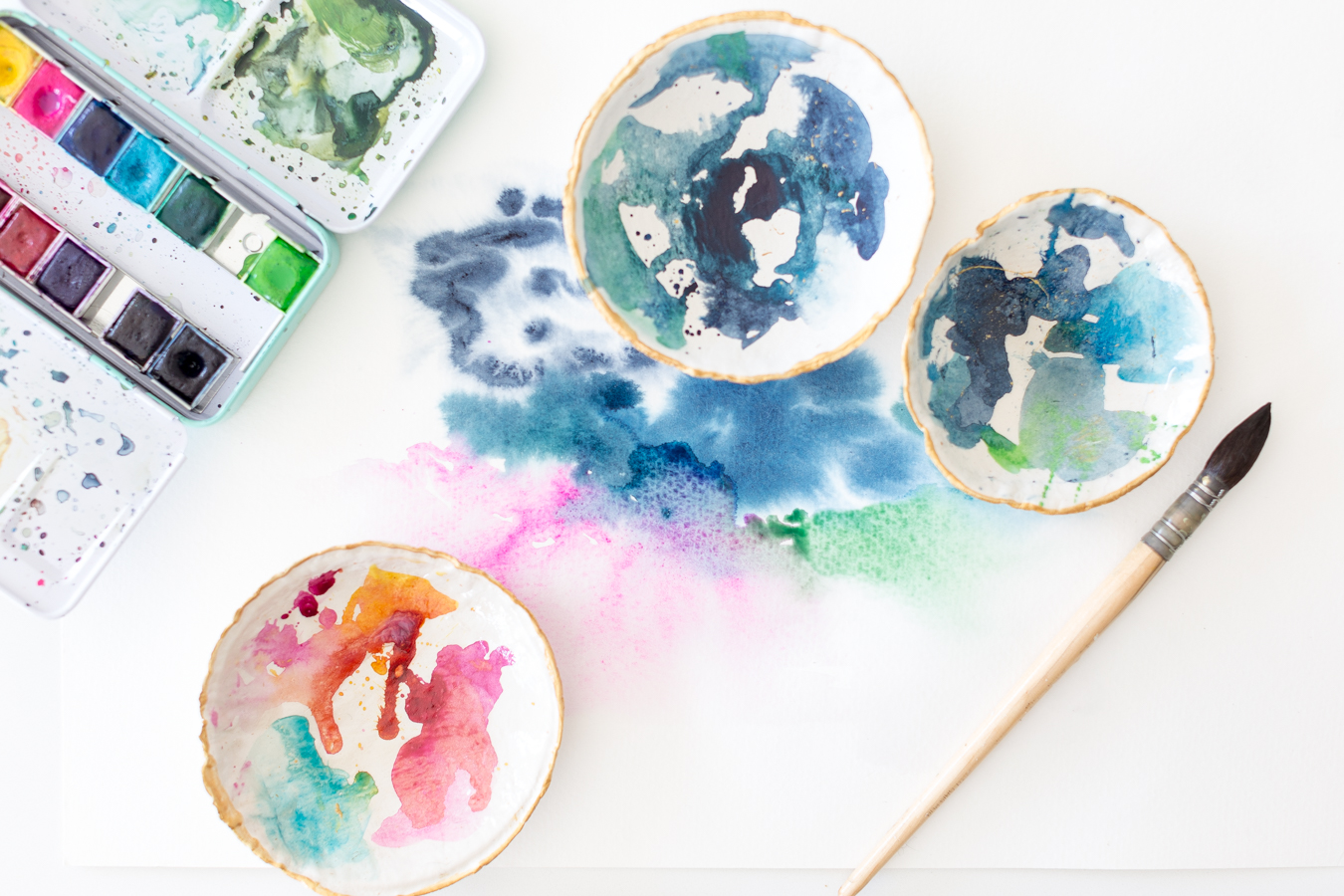 I think they look so pretty. Don't you?
Thank you so much for stopping by today. I hope you have a beautiful day!
much love,