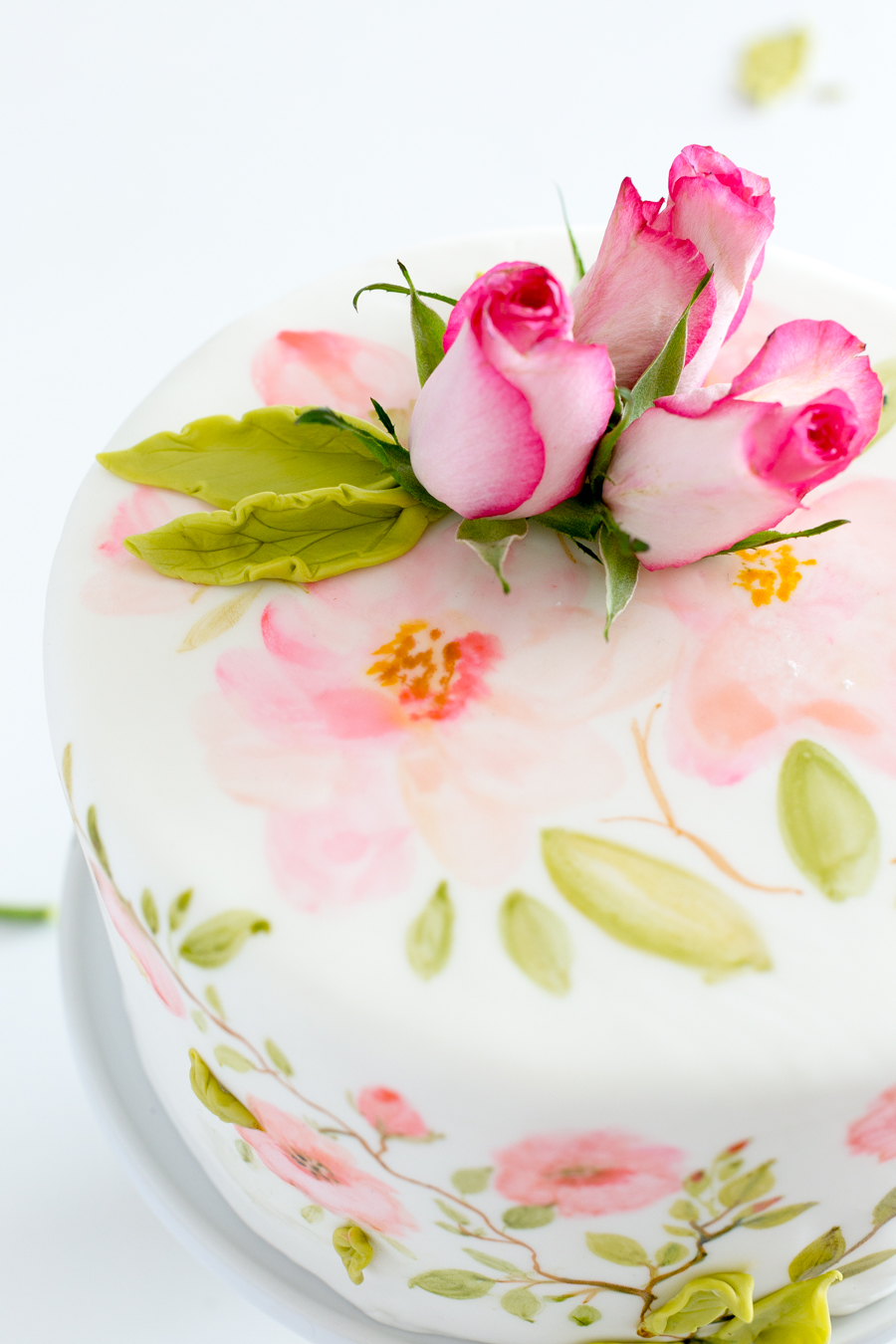 It's early Sunday morning and I sit here in a busy airport overlooking the beautiful snowy mountains of Salt Lake City as the sun rises behind them.
I'm heading home after a busy yet fun weekend at SNAP. I had the honour of helping my dear friend Jamie from FloraCraft at their booth this year.
Our booth was reminiscent of a beautiful little flower kiosk in Paris, displaying large buckets overflowing with an array of flowers for people to choose from and make their own little floral arrangement. It was as beautiful as it sounds.
I had the opportunity to meet so many of you and I'm humbled and so grateful by your kind words.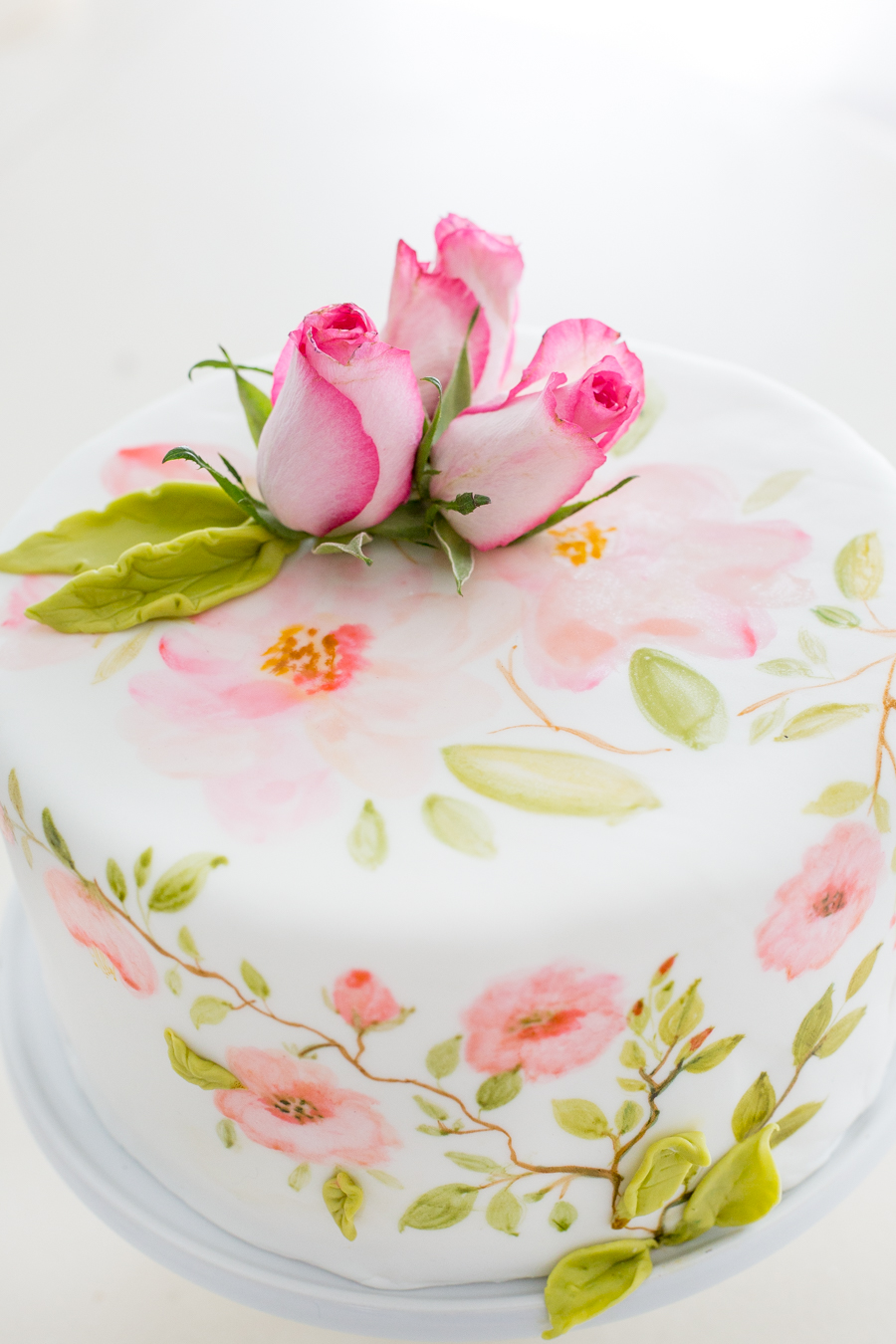 As you might know I have had the honour to work with FloraCraft for a couple of years and each month I look forward to their challenges. This month's challenge was another fun one as we got to create with styrofoam cake forms.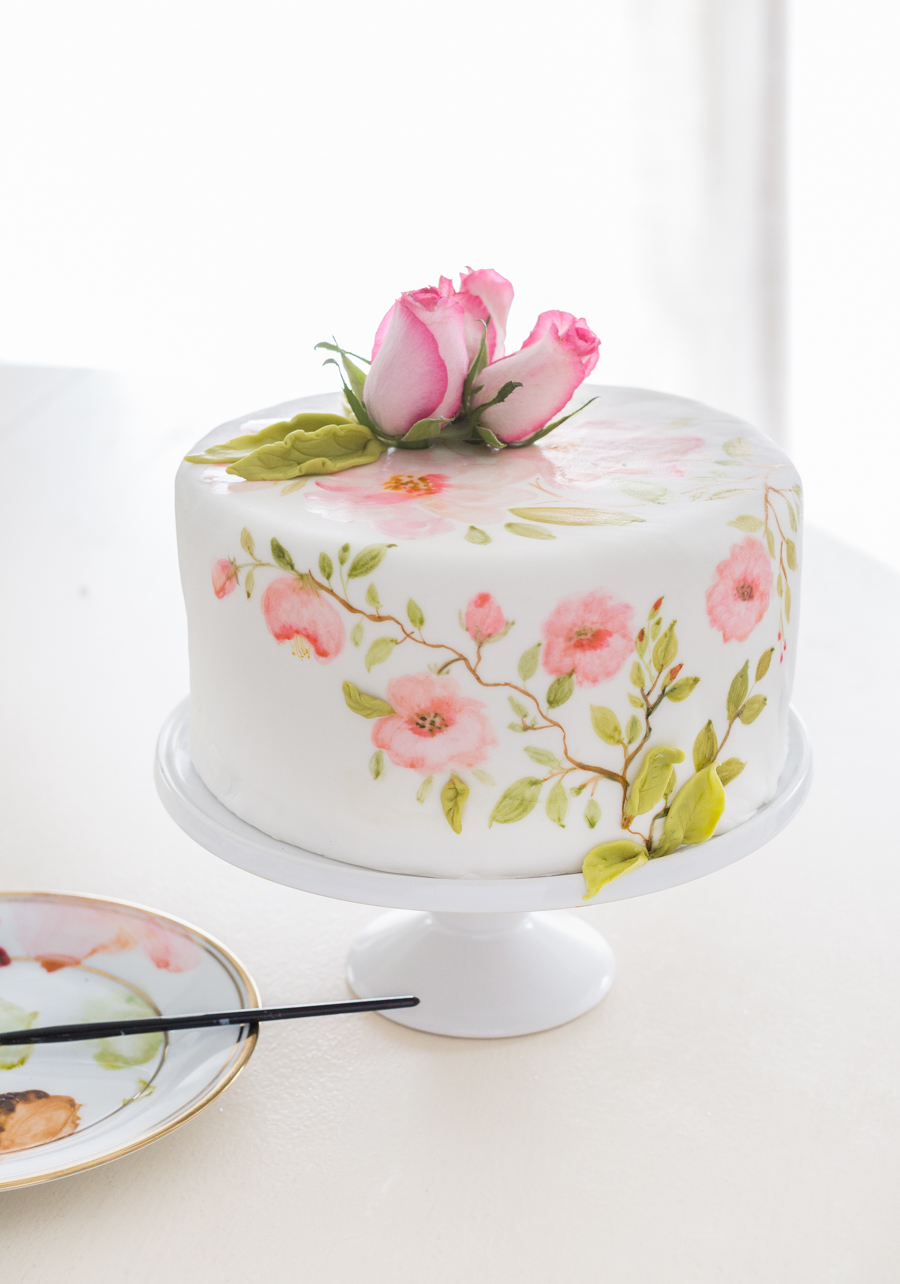 I've been wanting to create a painted cake for years, but the opportunity had never presented itself.  The process of painting a fondant cake is similar to the process of painting sugar cookies. (HERE)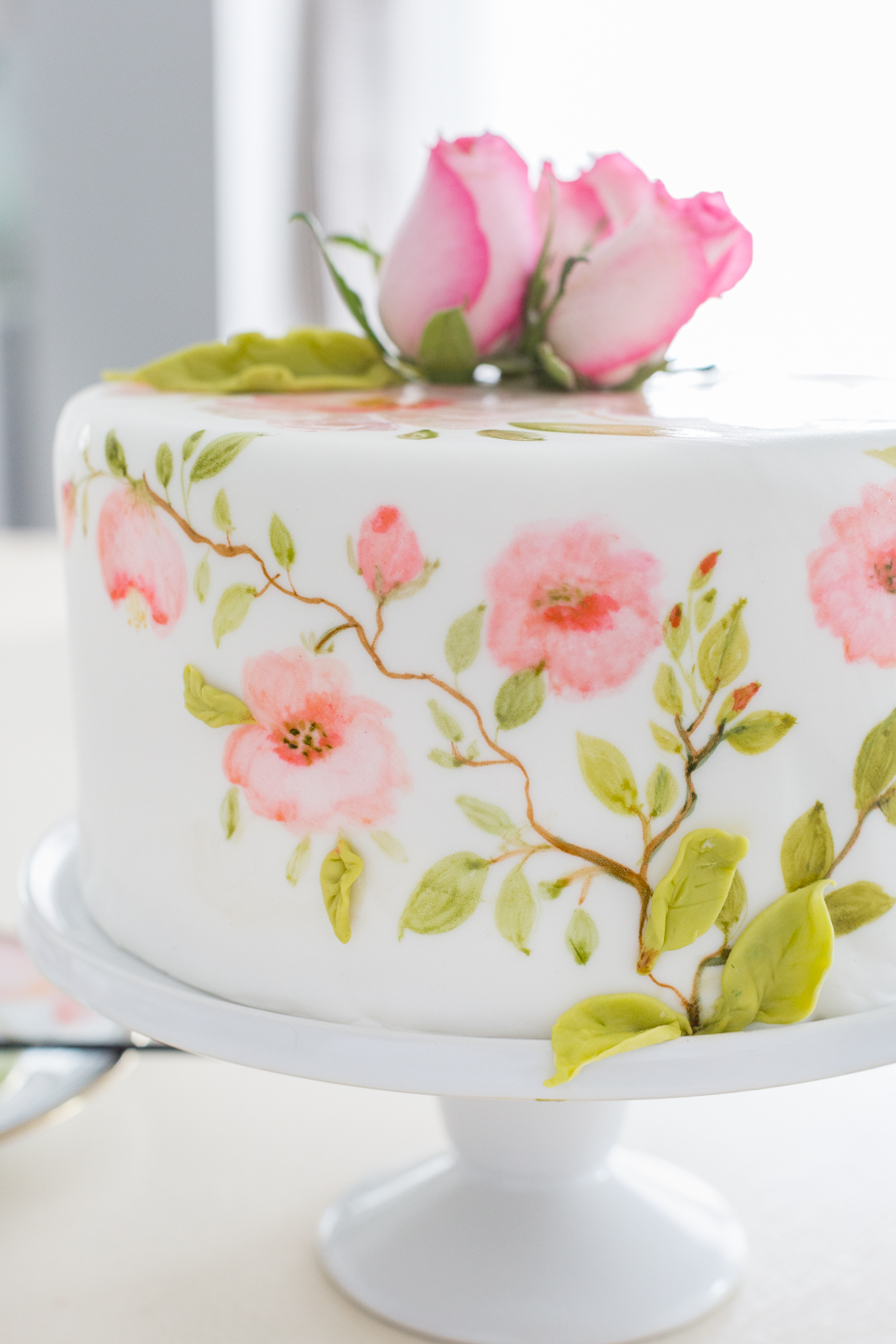 Styrofoam cake forms are great for dummy or display cakes. They can last for years and are also often used for photshoots.
Here are some tips when decorating a cake form.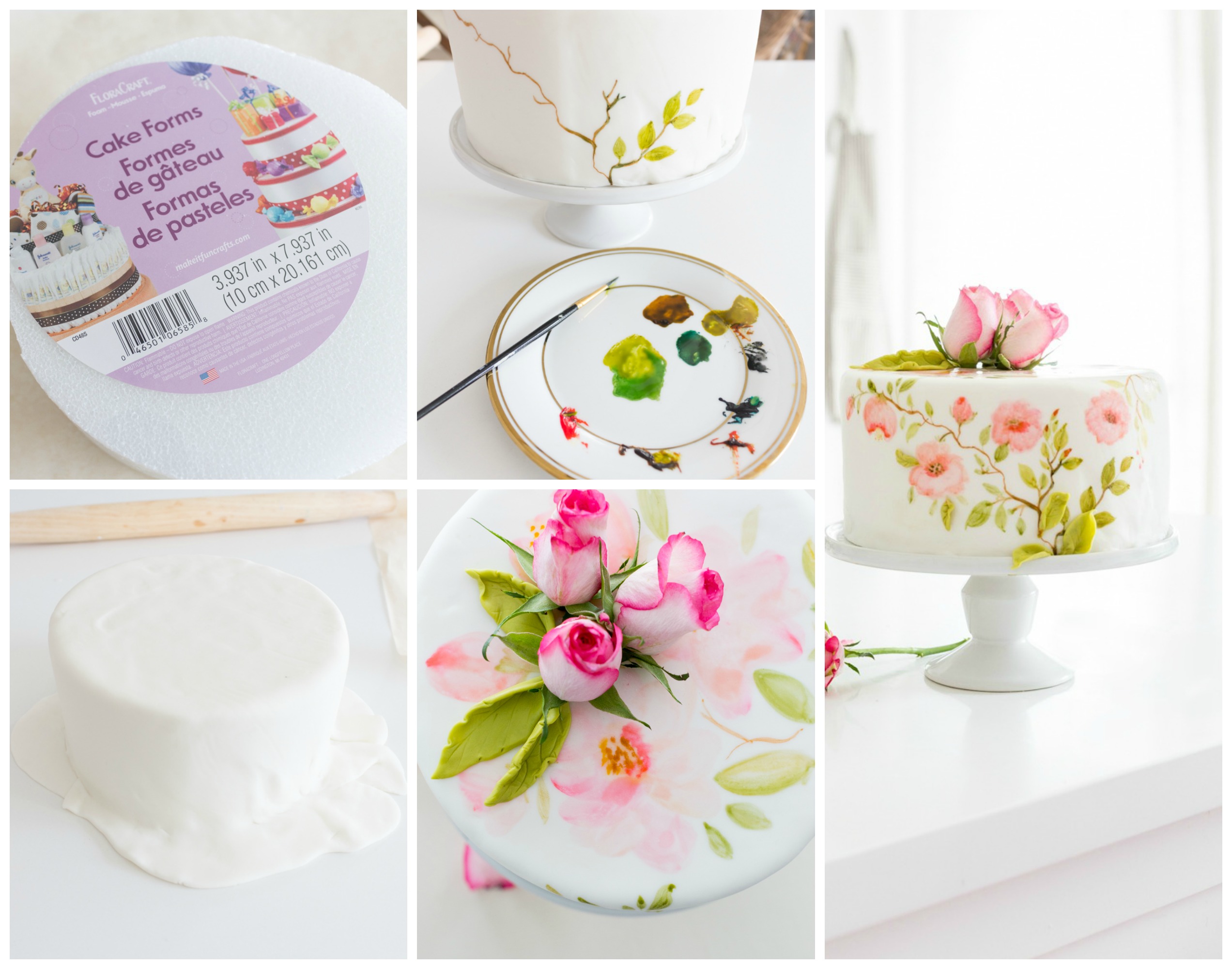 Cake forms come in many shapes but I used the 4 " .
Tip 1. Lightly sand the edges of the cake form to remove the sharpness of the edges.
Tip 2. Lightly sand any seams found along the side of the cake form.
Tip 3. Slather some vegetable shortening all over cake form.
Tip 4. Roll and cover fondant cake.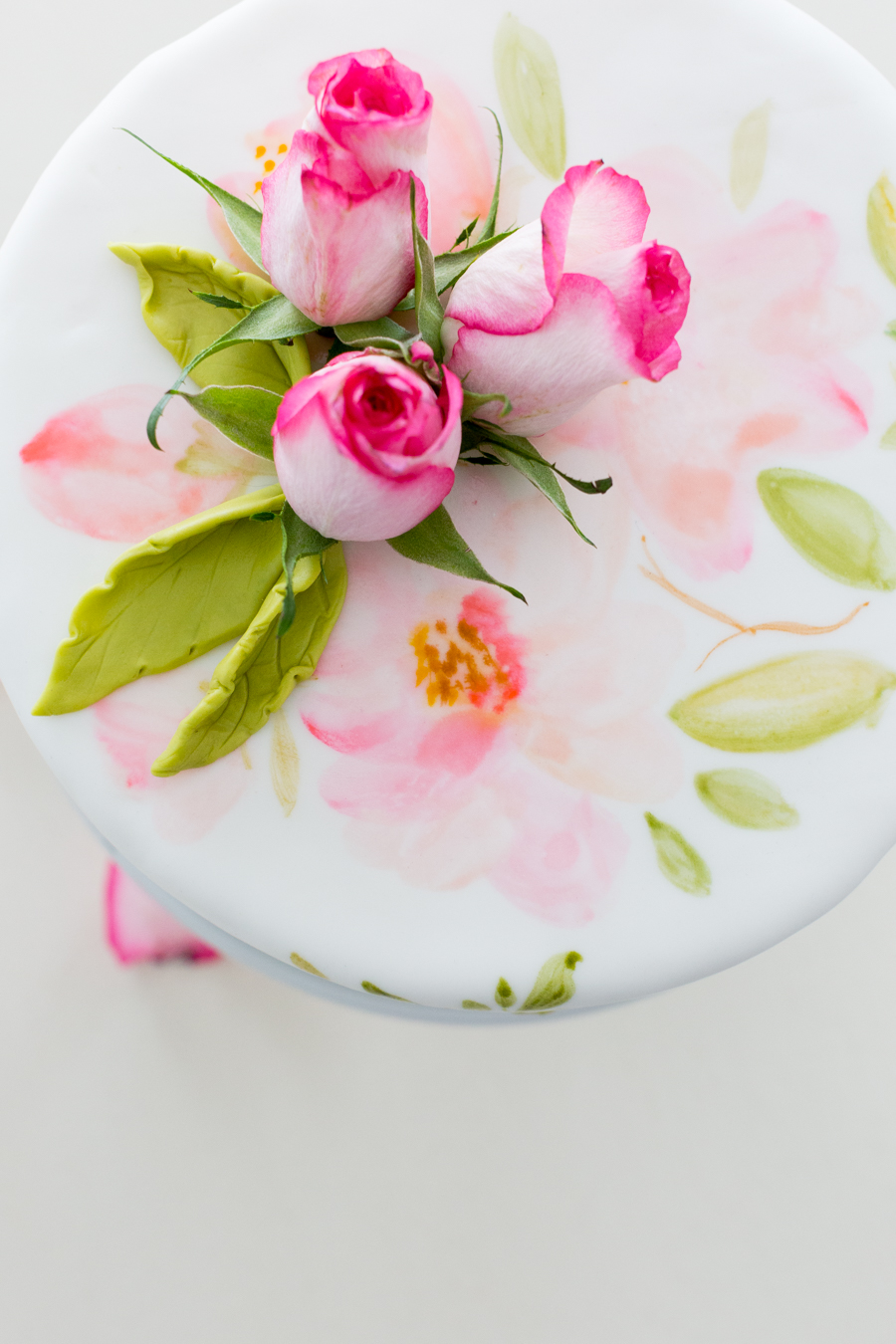 To paint the cake, I use Wilton food coloring gel. While painting I found that using either vodka or clear vanilla extract are the best to dilute and rinse your brush.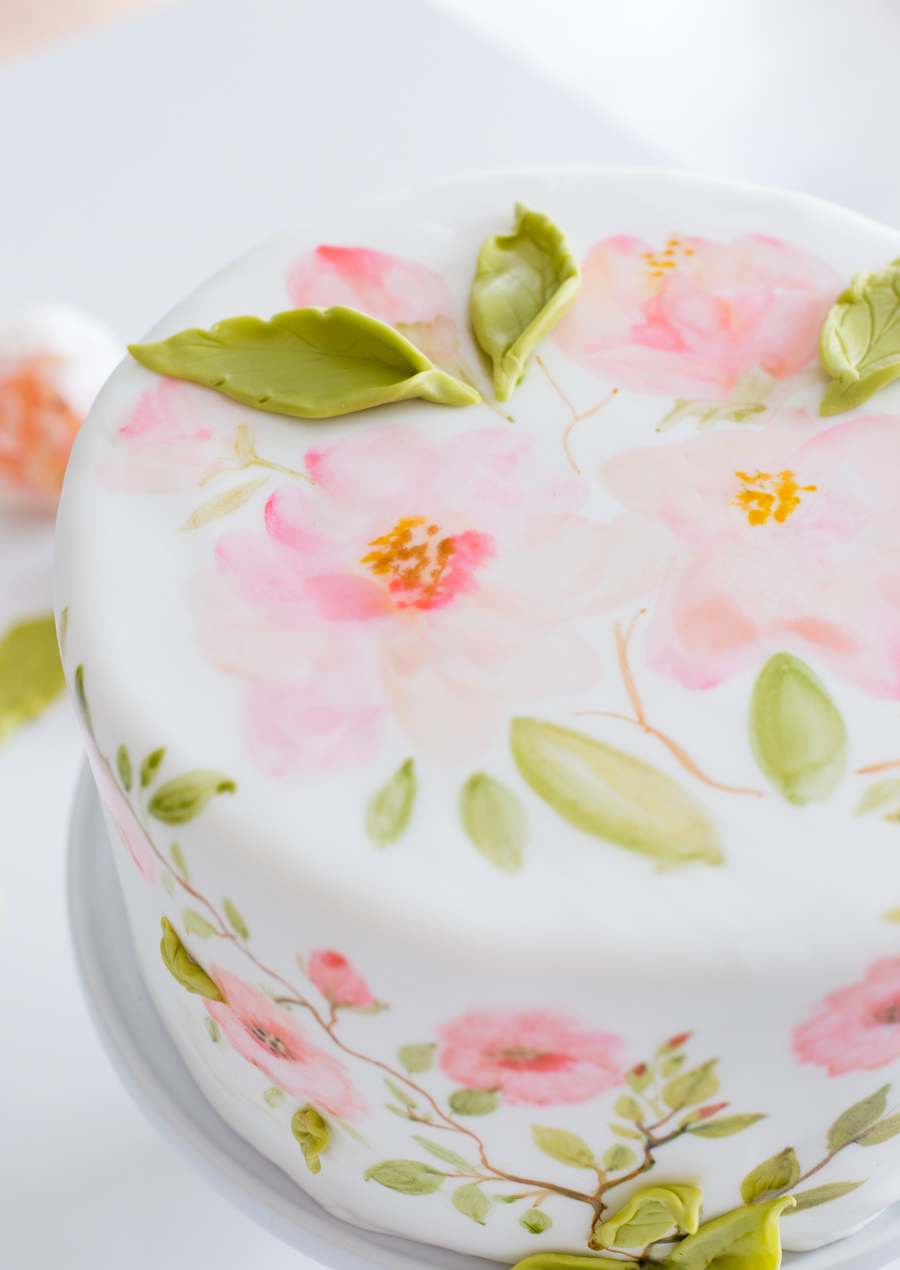 I placed a couple of fresh flowers on top but for a little more interest.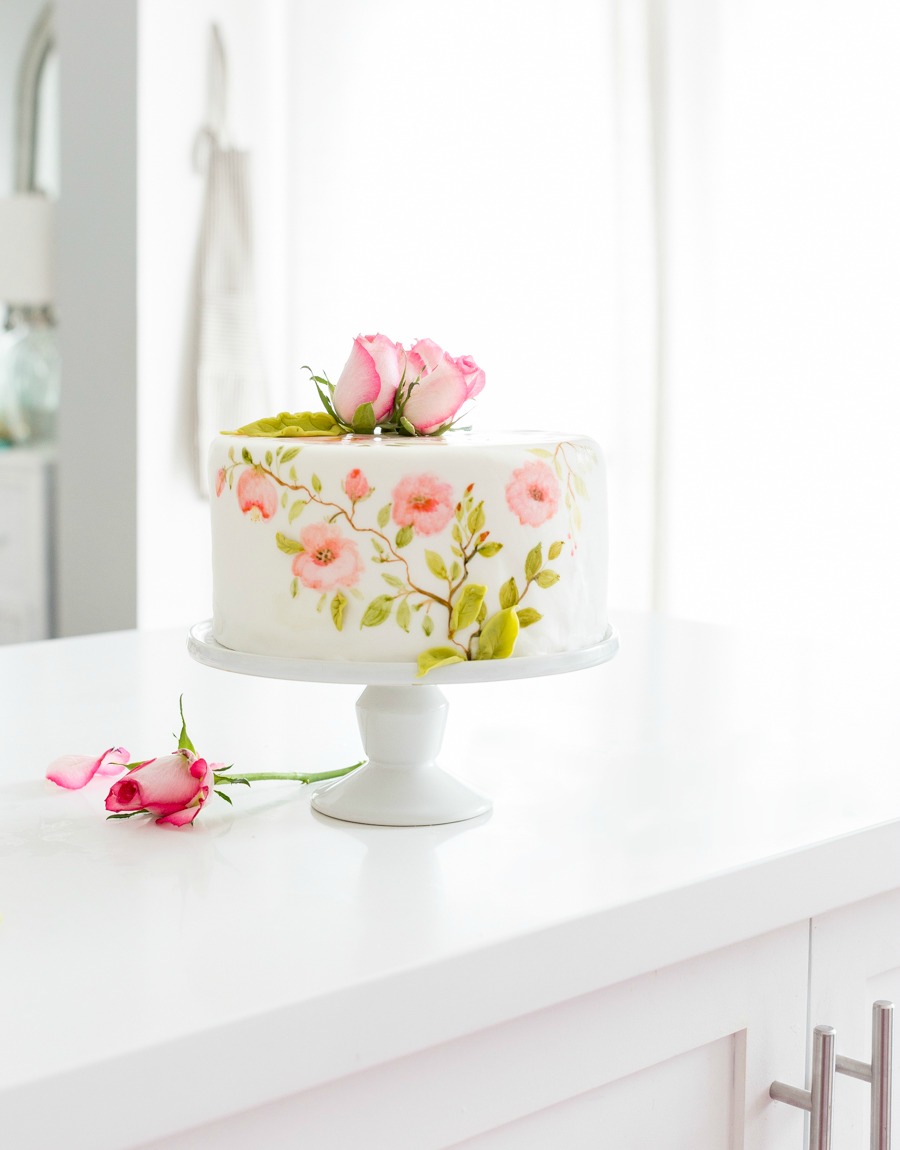 And there you go, a pretty hand painted fondant cake.
Thank you so much for stopping by today. I hope you have a beautiful day.
much love,