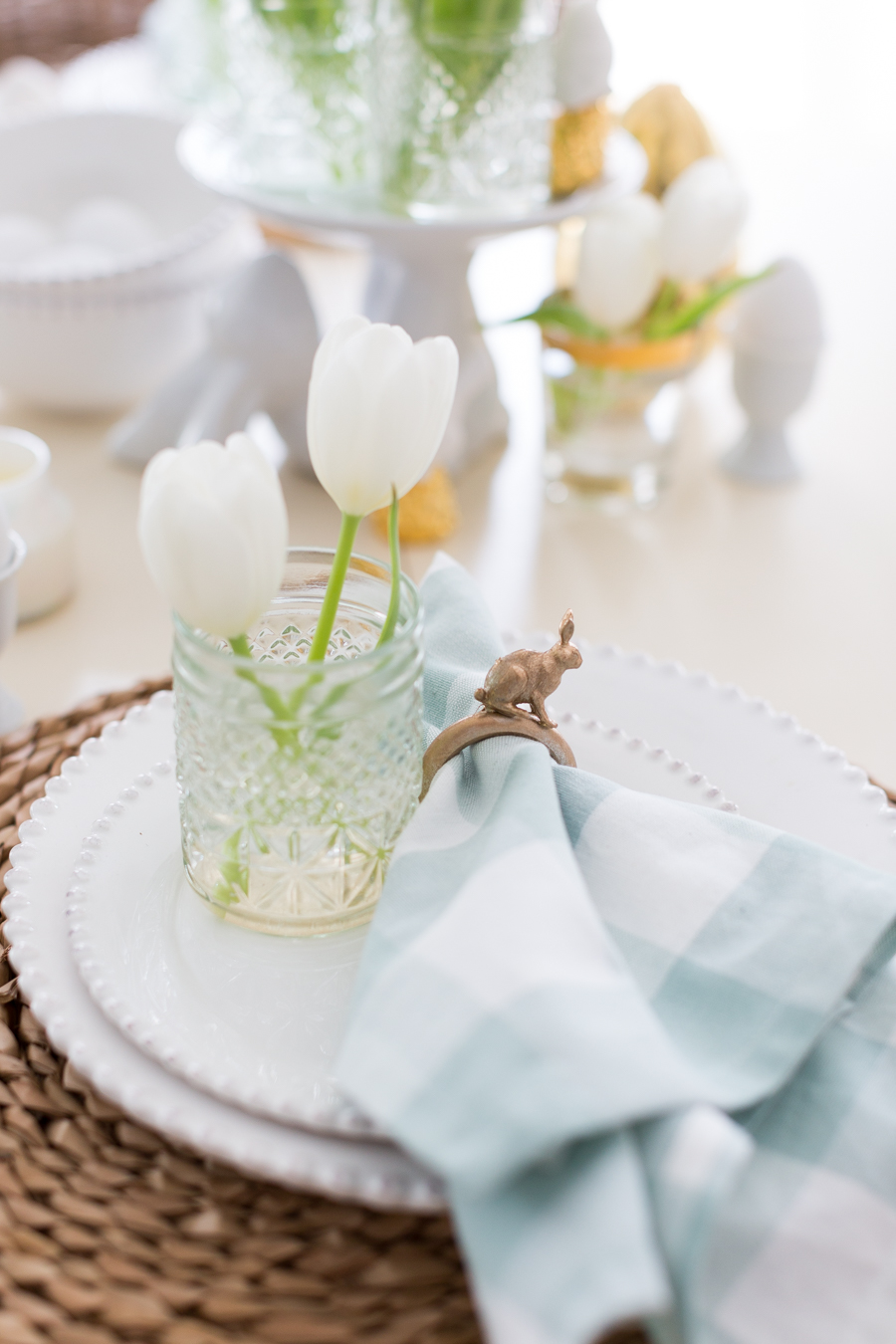 Hello friends.
Yesterday I shared with you these sweet little napkin rings and today I want to share a simple Easter table along with some changes around the house.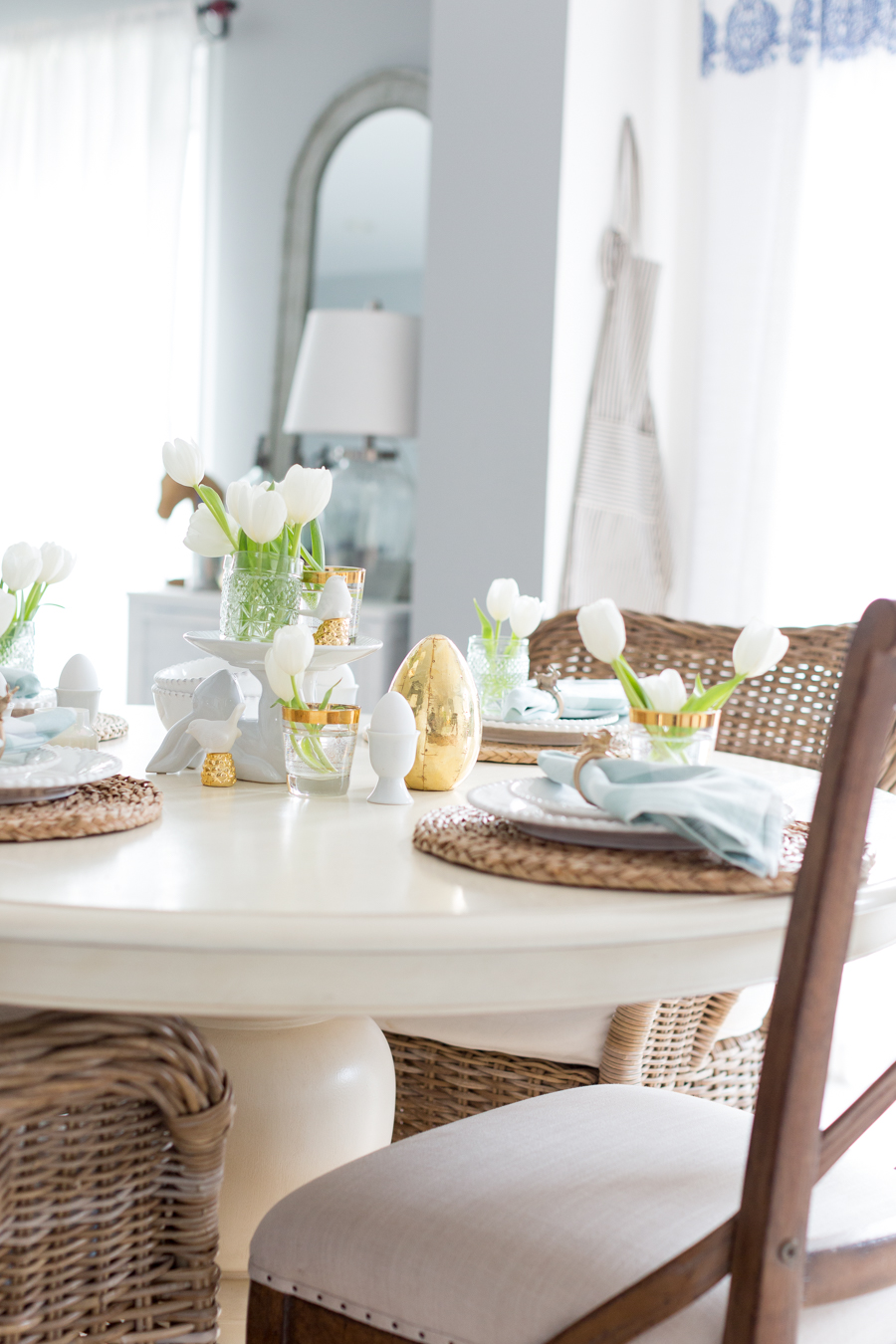 Tulips are  a Spring staple and the other day, I decided that I would enjoy this season's bounty. Sometimes a simple bouquet of $3.99 can lift your spirits so why not right?
I often like placing my flowers in little glasses  and scattering  them around the table. It makes it look like there are more flowers.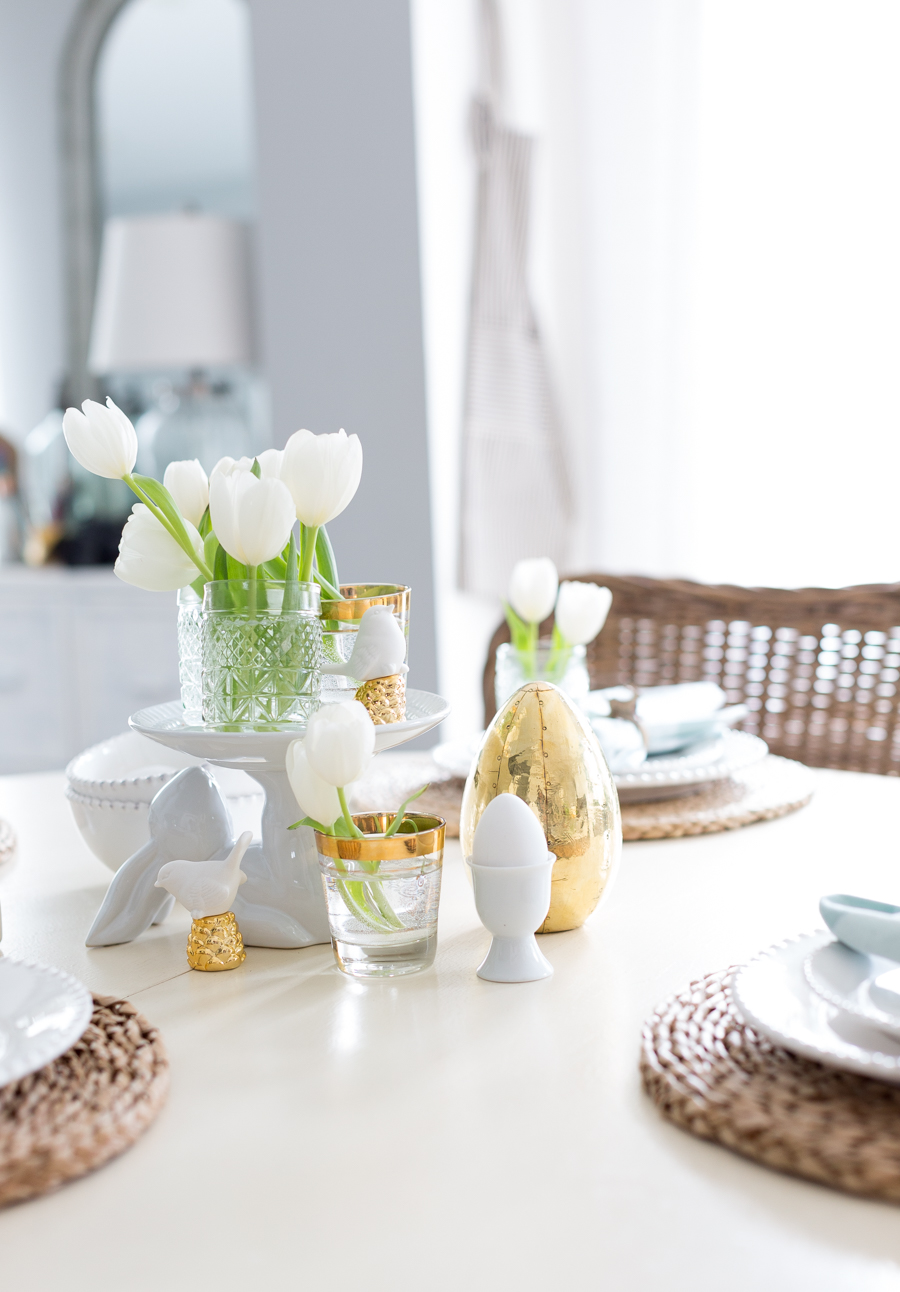 Last week I shared my painted eggs displayed on this bunny pedestal from Birch Lane . This time I placed some flowers on top.
I love how whimsical he is. And don't you just love this golden egg? I really like the idea that I can keep it beyond Easter as a chic piece of decor.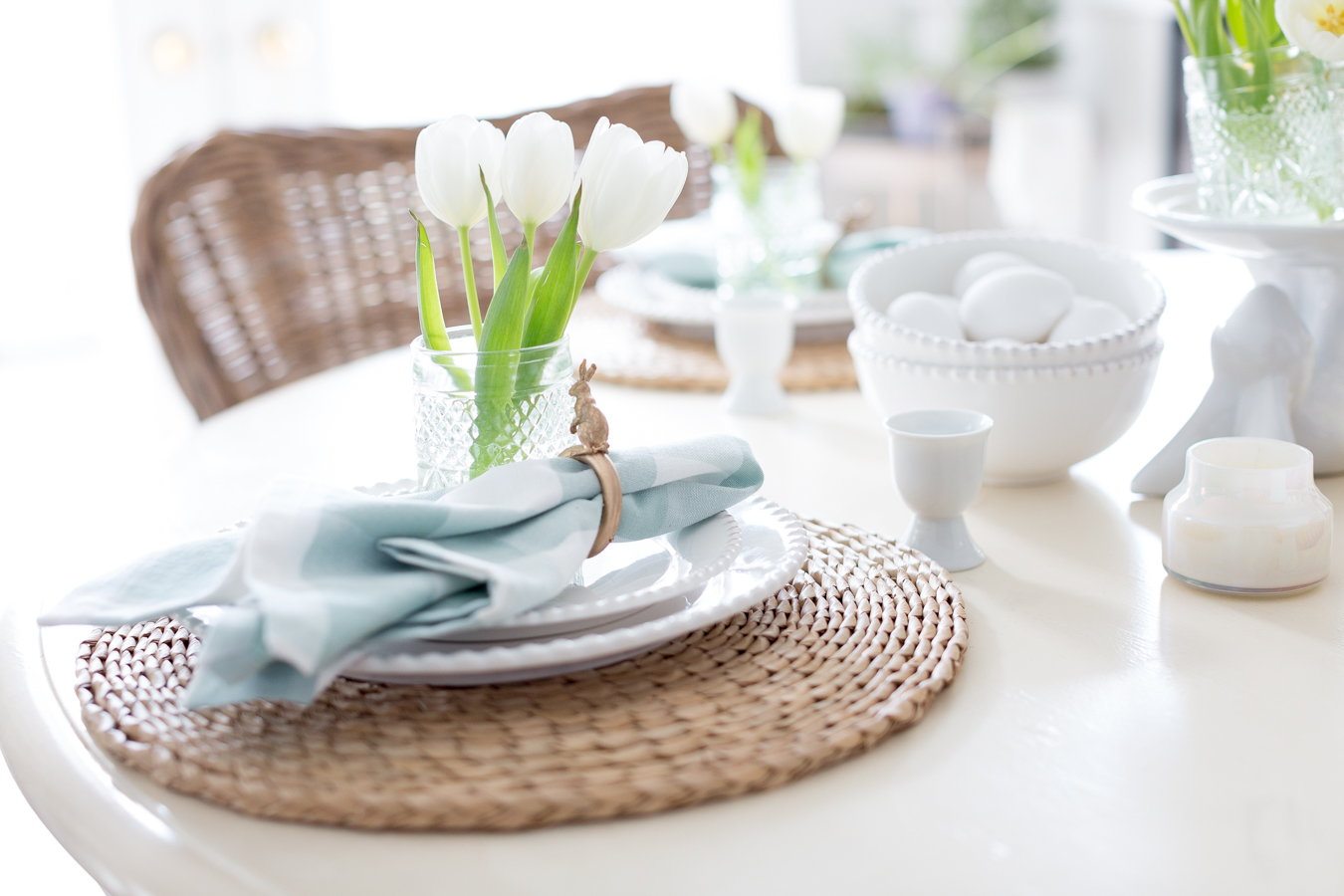 I'm also smitten with the color of these napkins. Aren't they so pretty?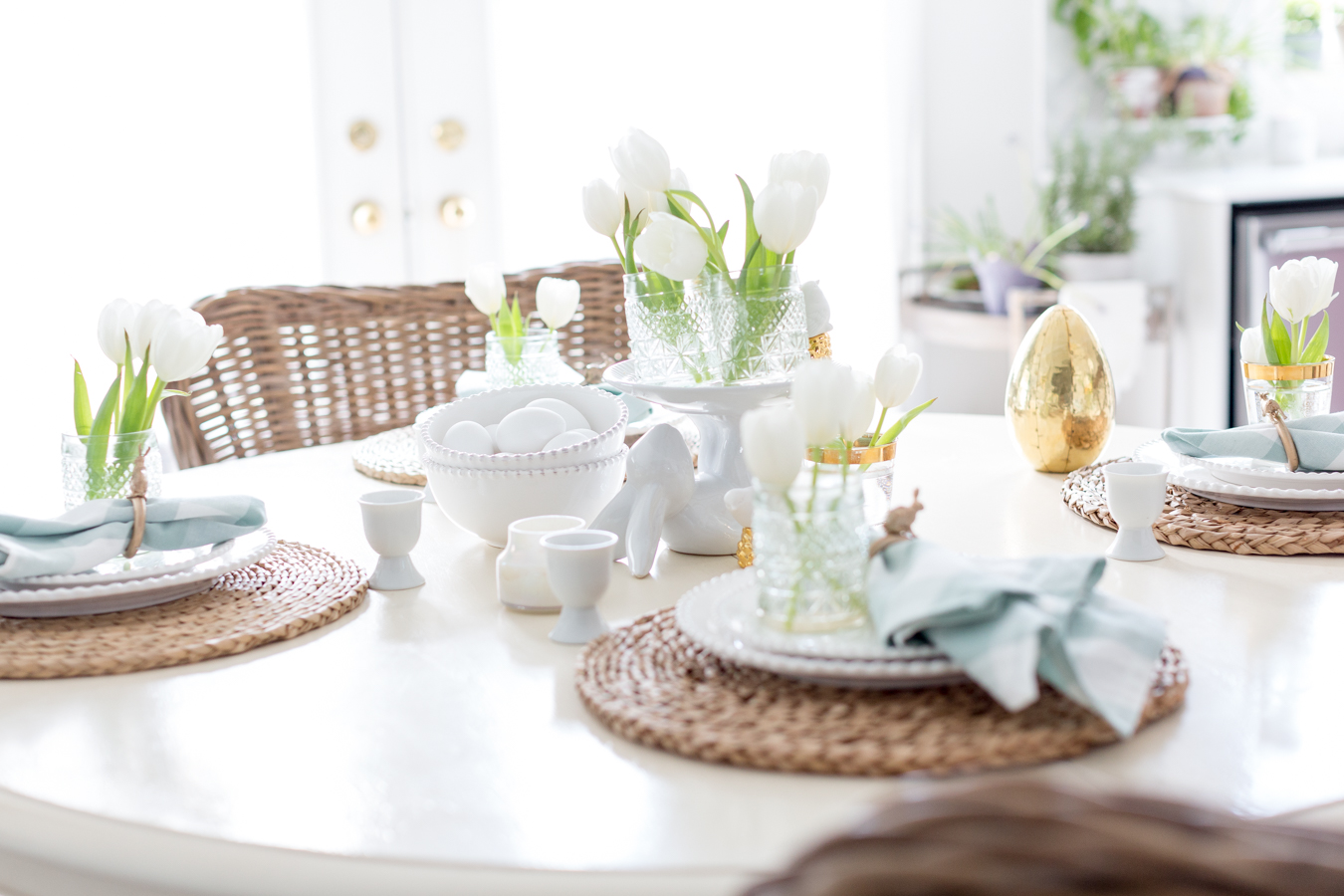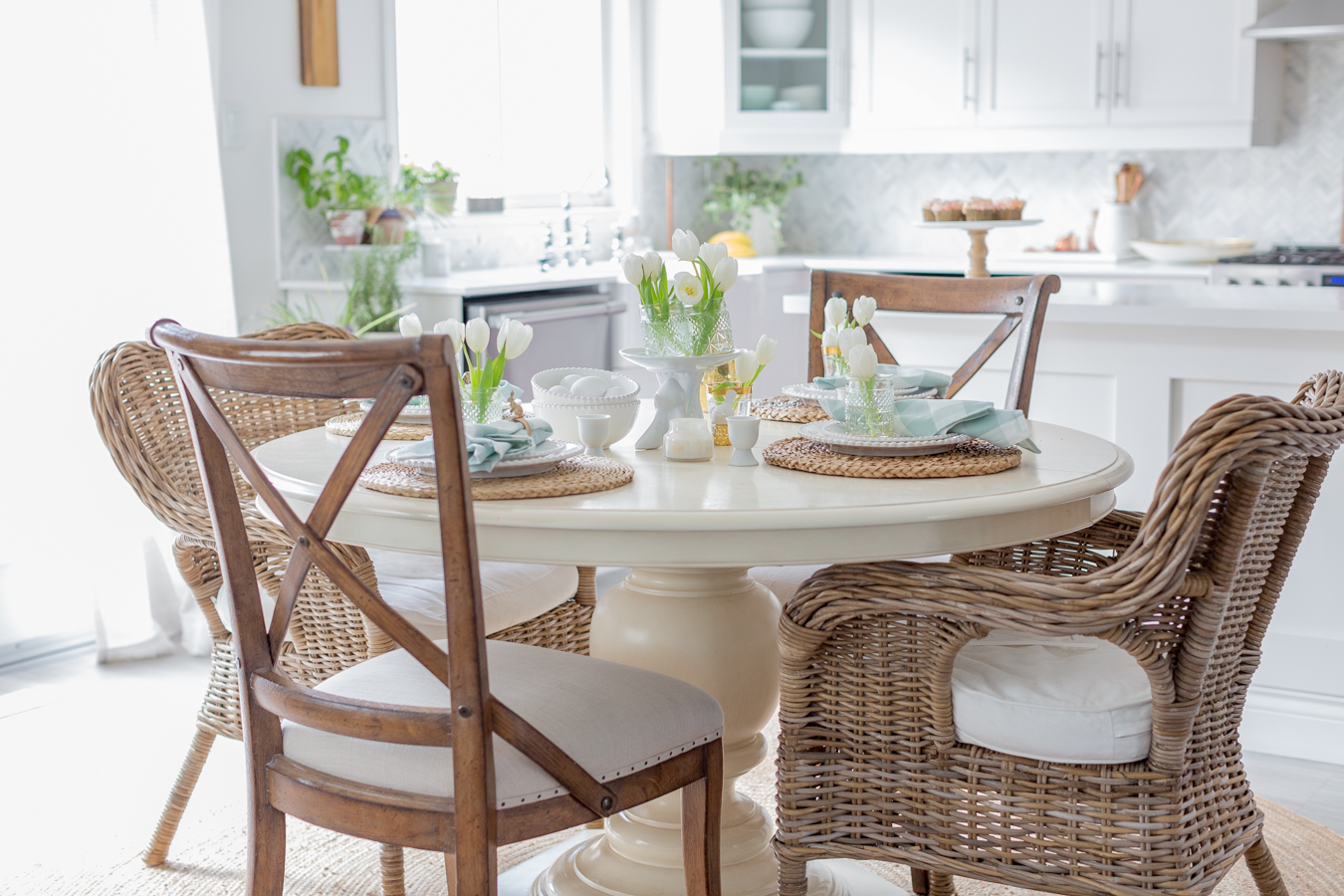 You can shop the look below: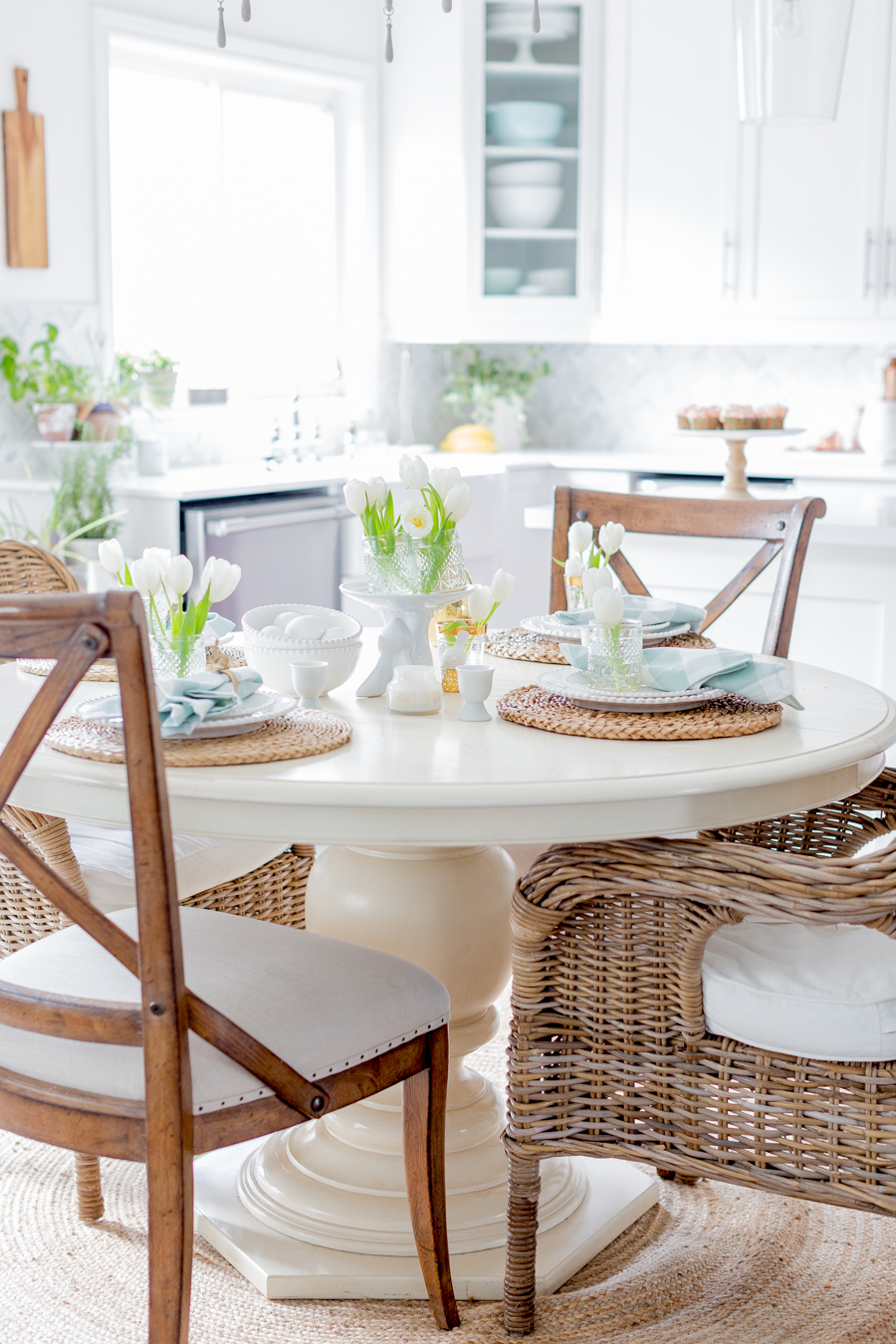 Simple right?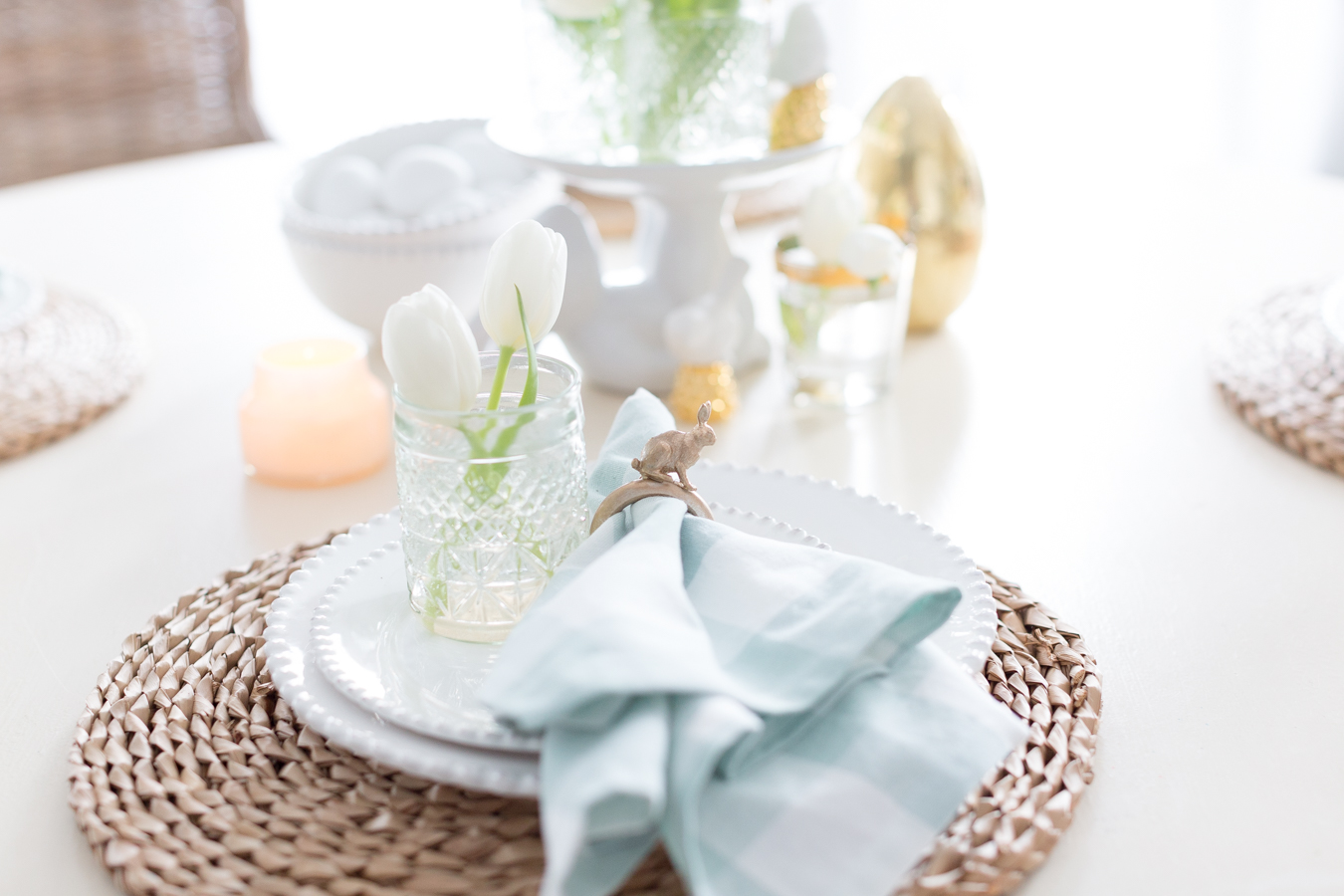 I also wanted to show you a couple of changes in the living room…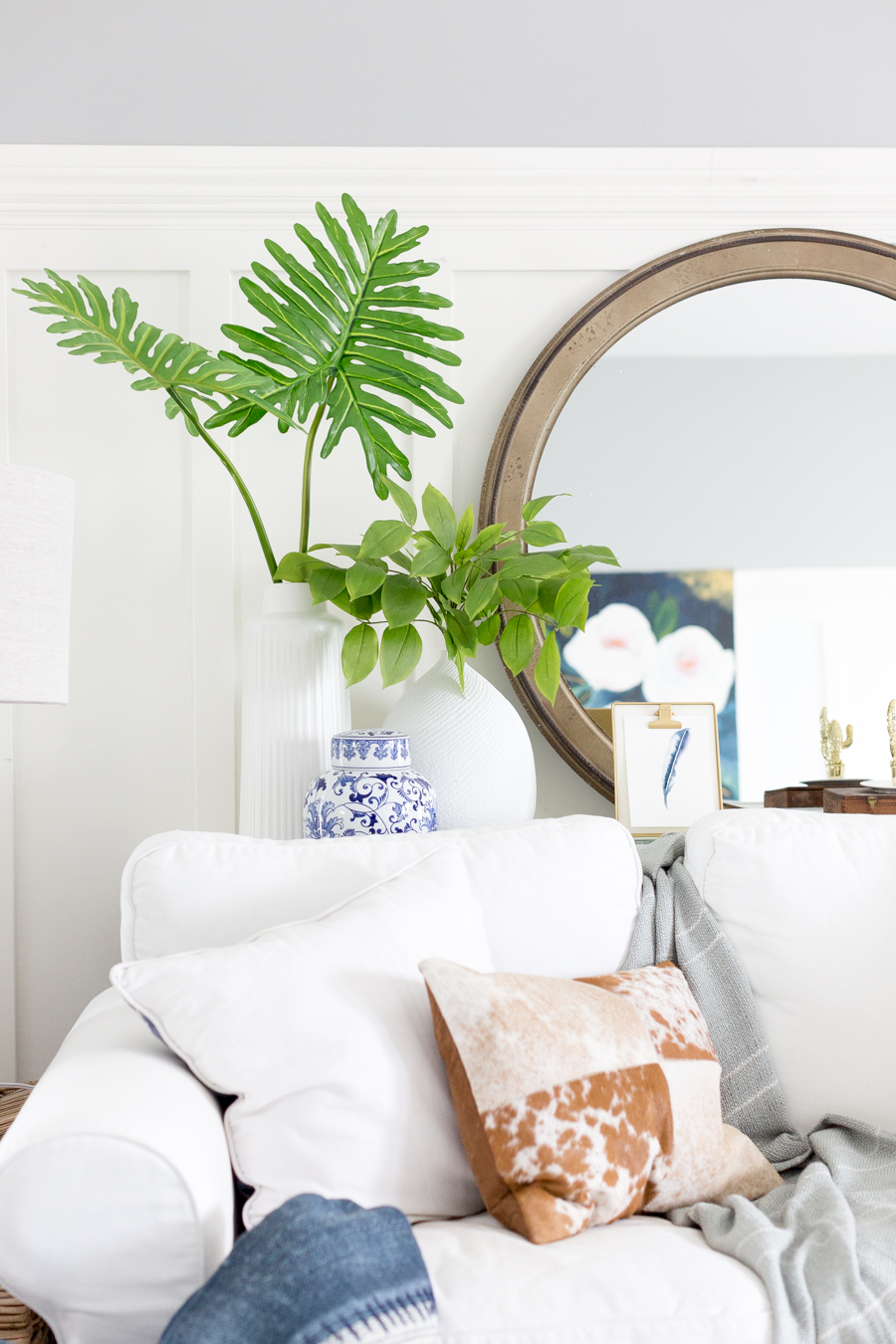 I took down my gallery wall and placed this large wooden mirror instead.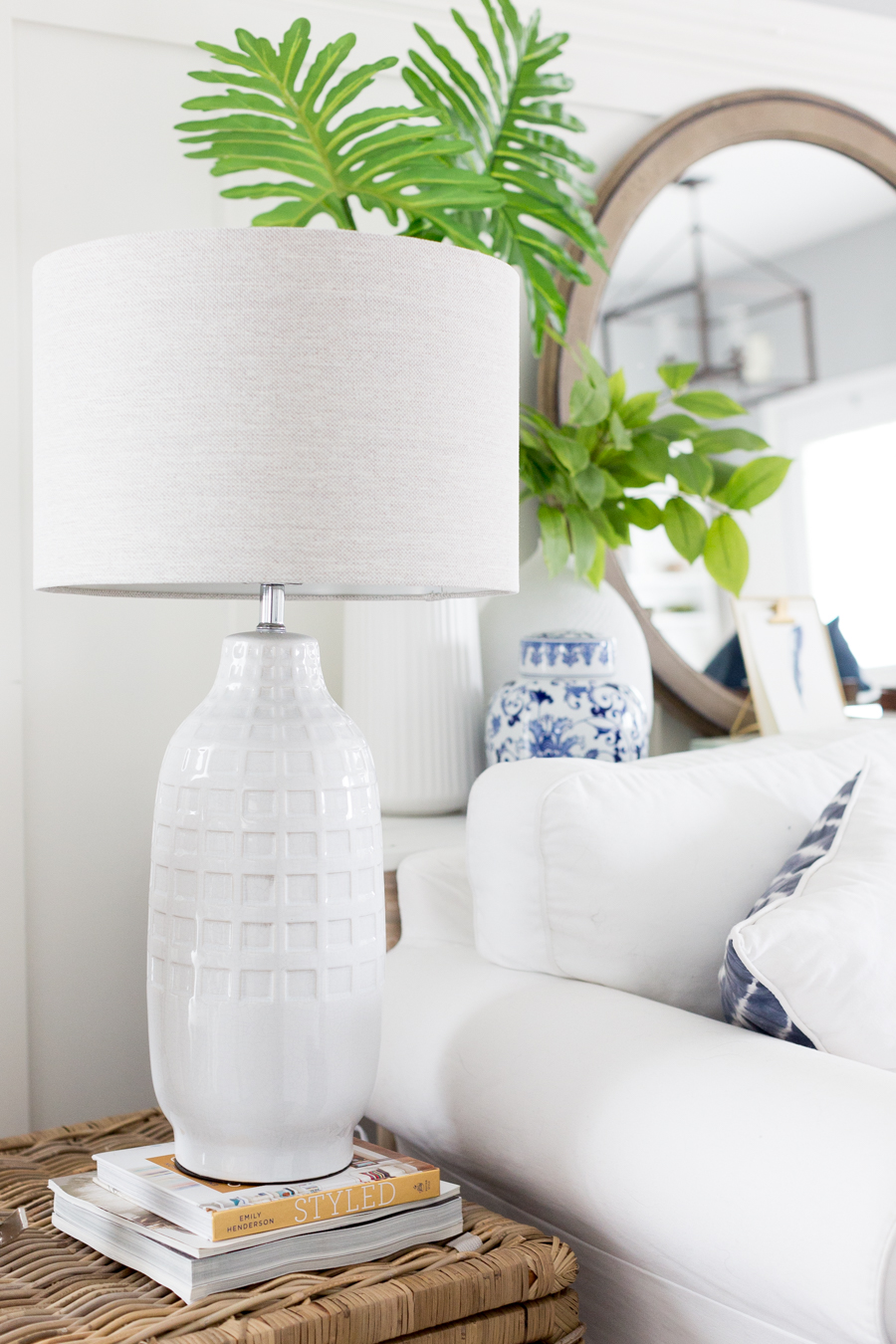 I love our old lamps but for Spring, I wanted to change them to something a little lighter. These white lamps were exactly what I was looking for.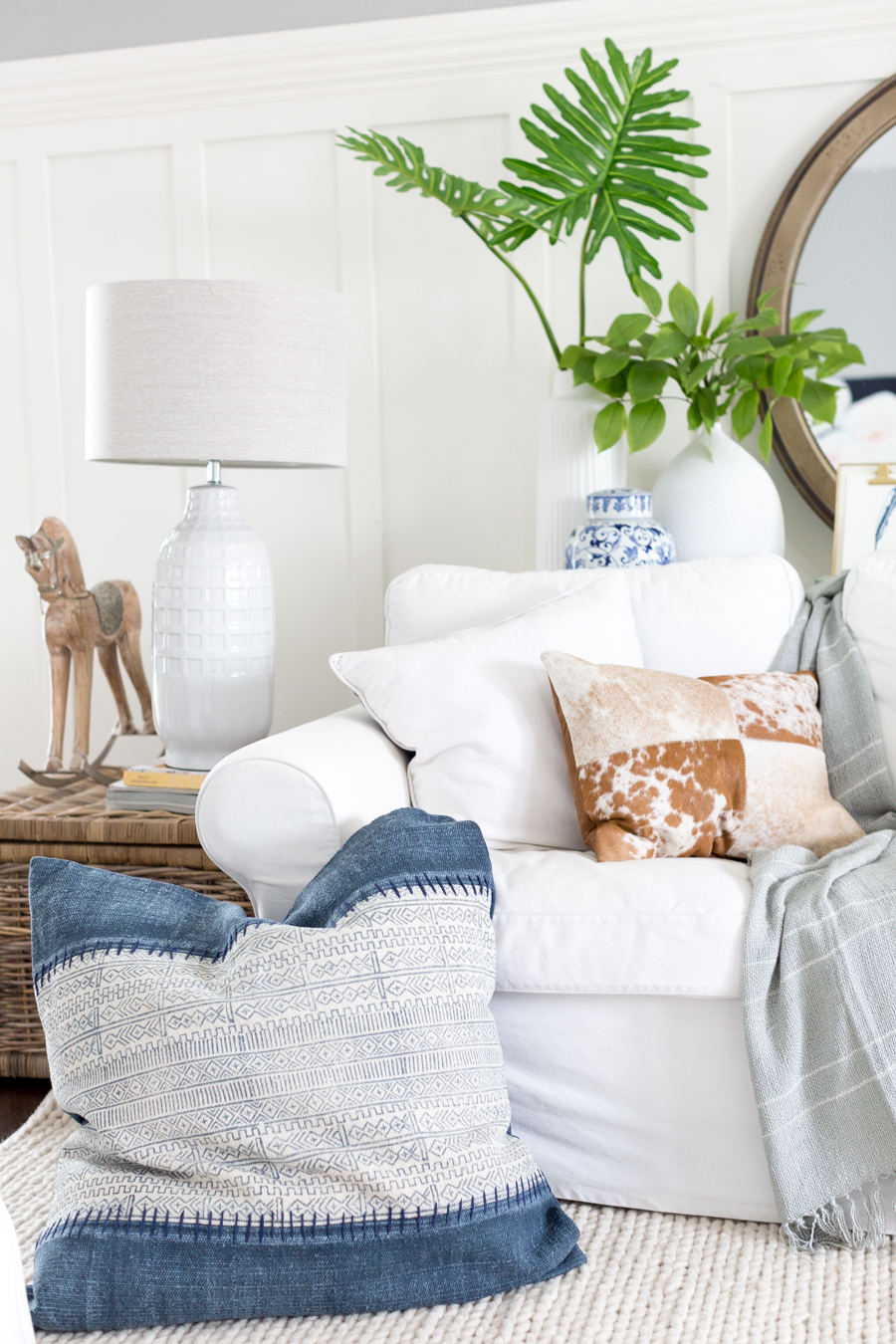 I also got these oversized pillows and they are my new favourite…:)  They're perfect as floor pillows.
You can shop the look here: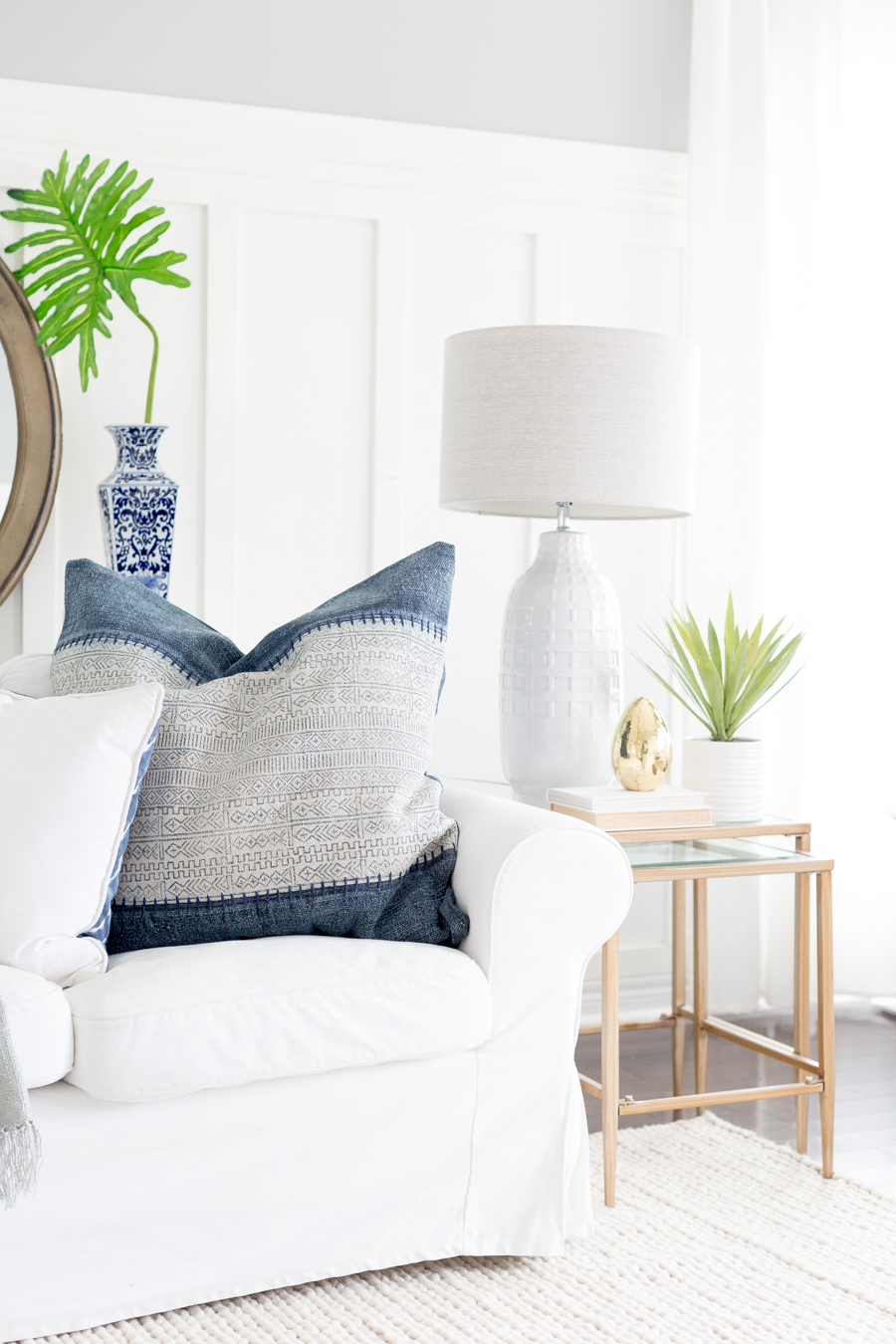 But they also look pretty on the couch. Oh and I will never get tired of blue, green and white.  And there's that golden egg again…:)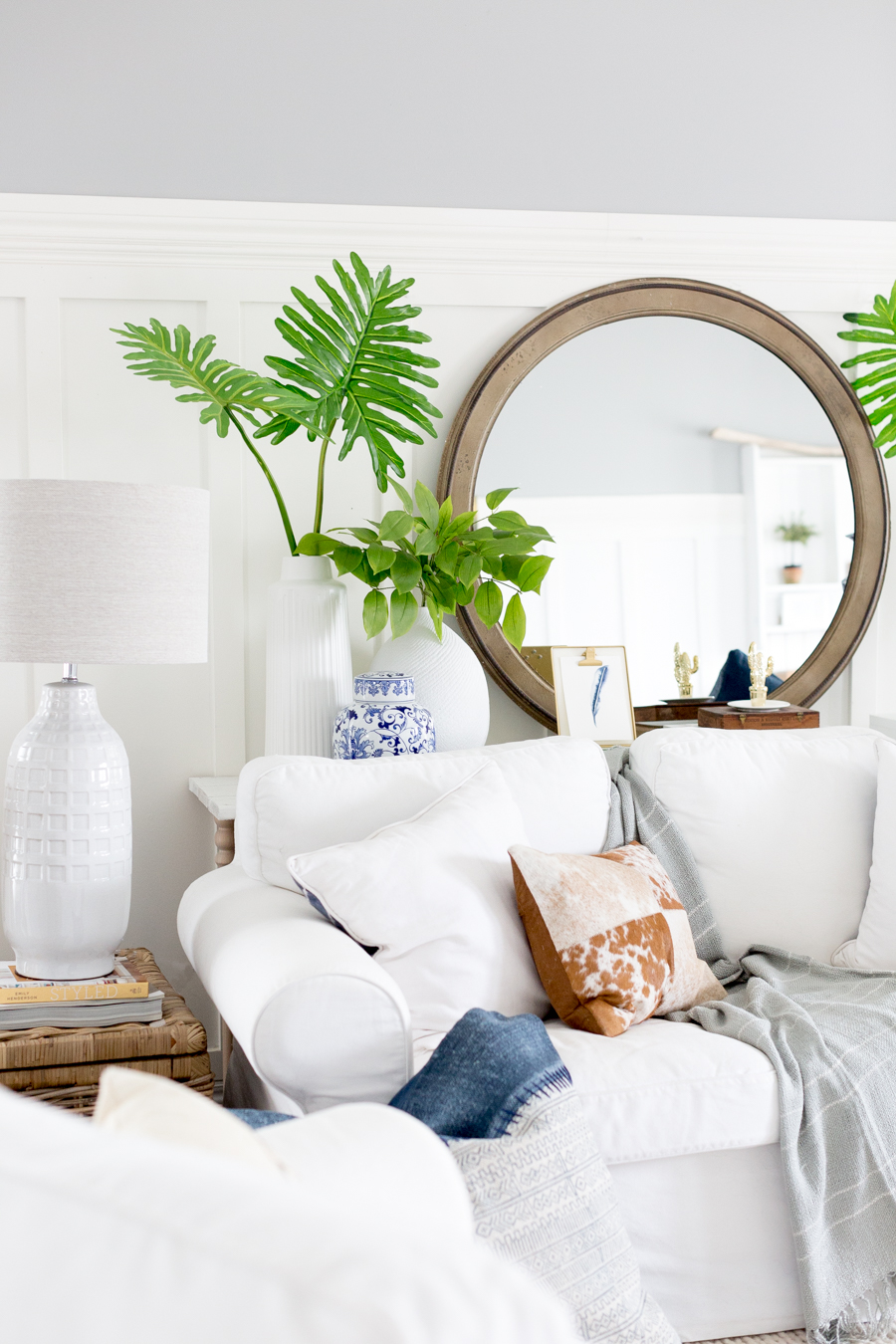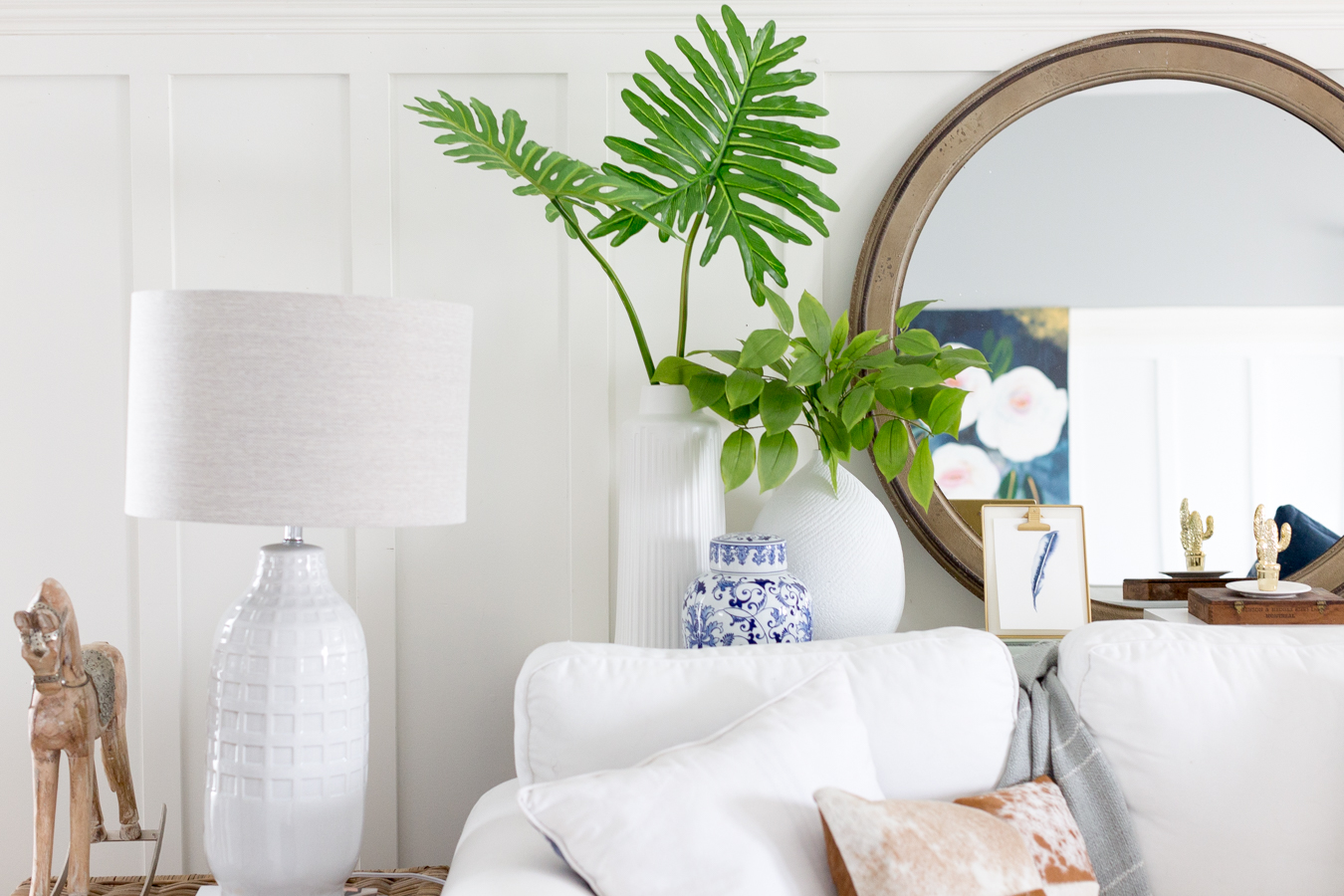 I was craving a little greenery but these faux plants look real so these will do for now…:)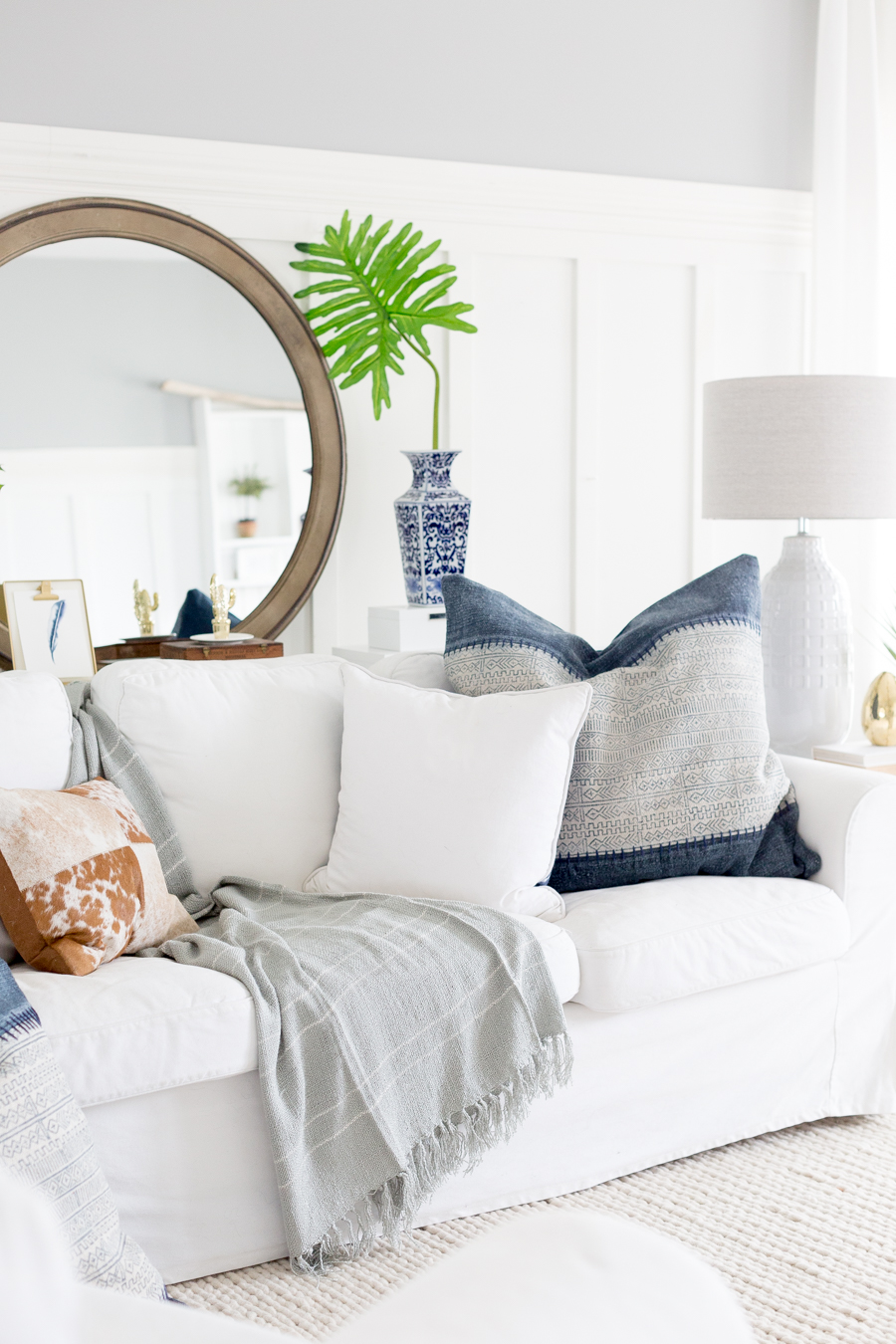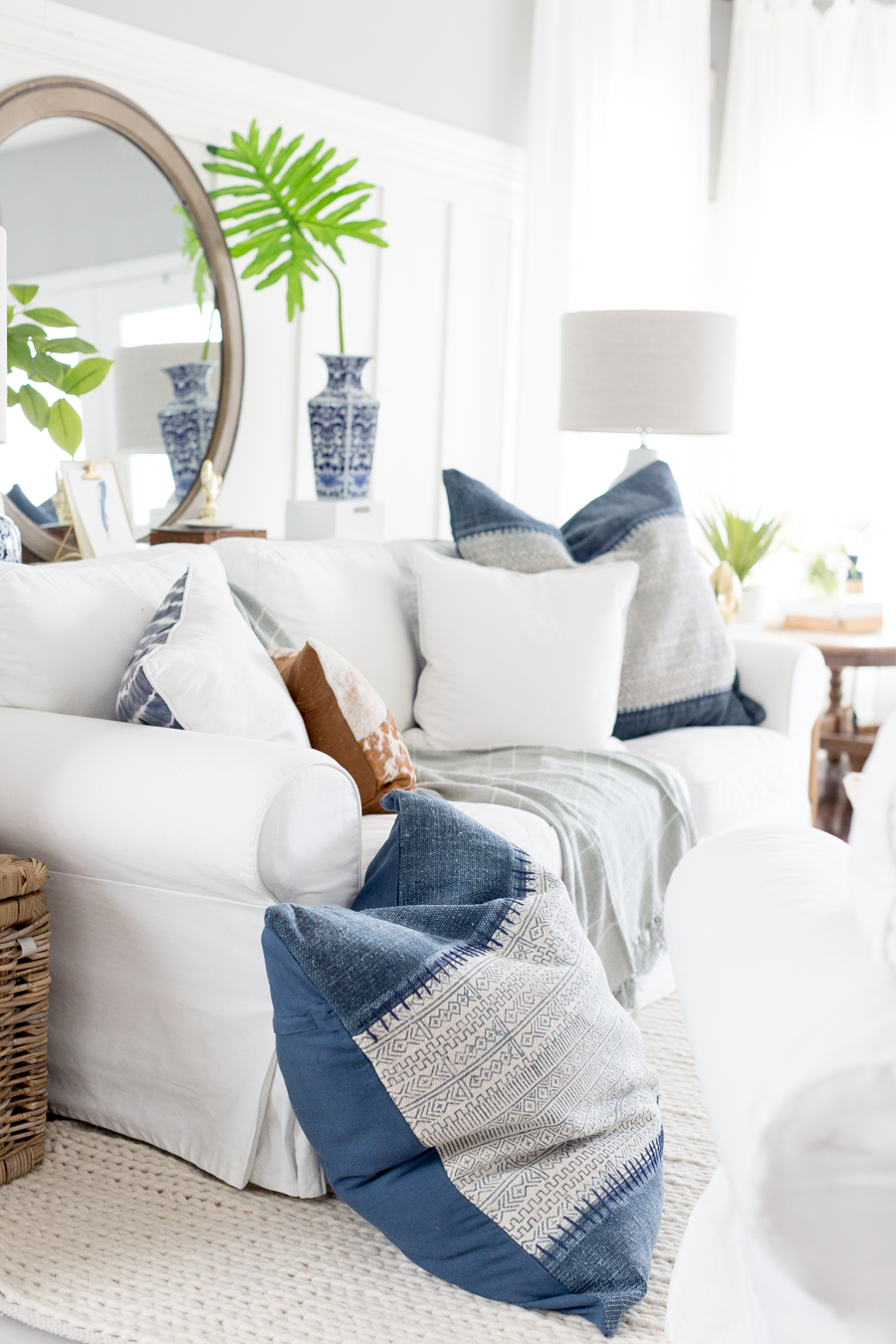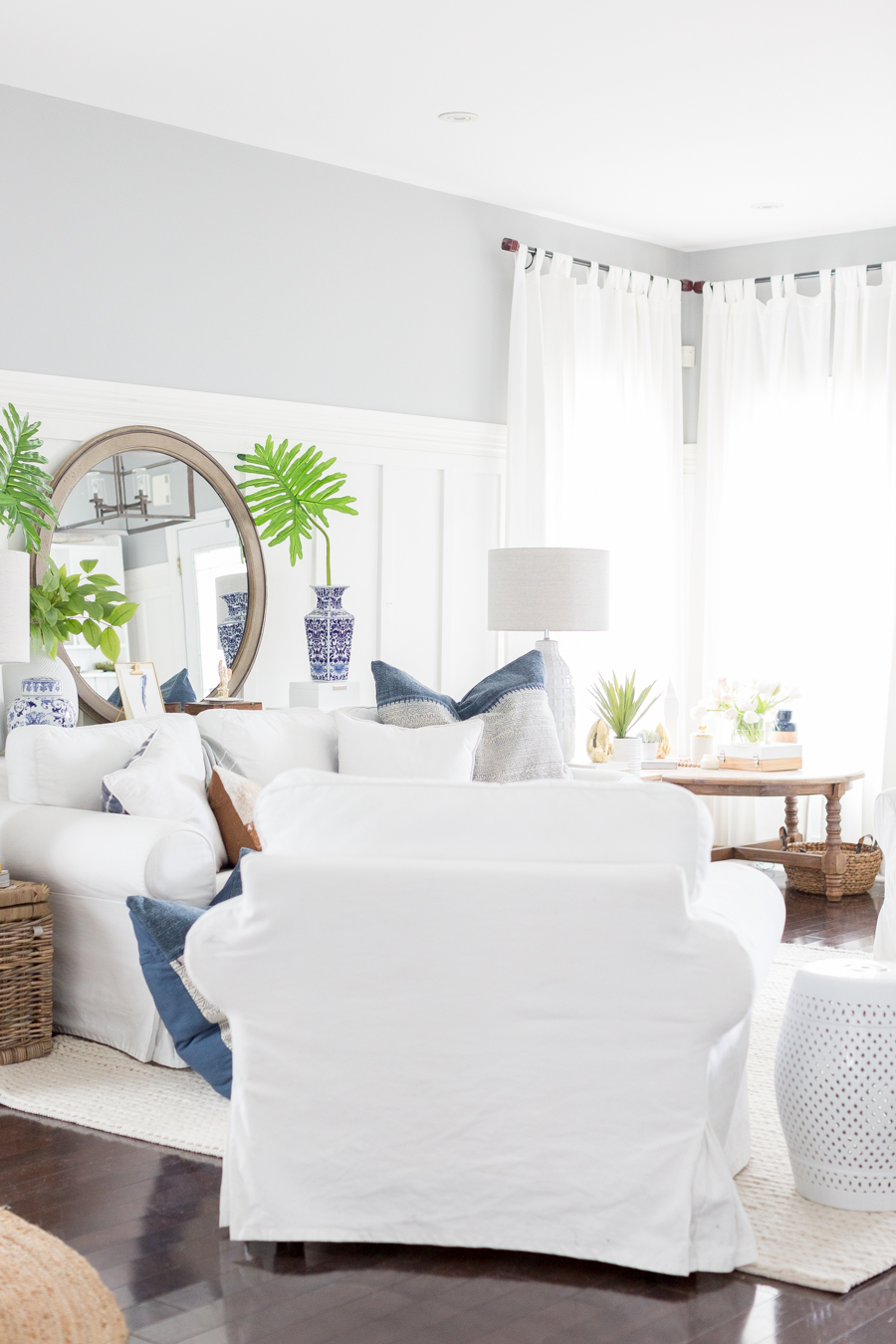 You might notice that I placed the round coffee table in the corner of the room and I'm loving the space without a coffee table for now…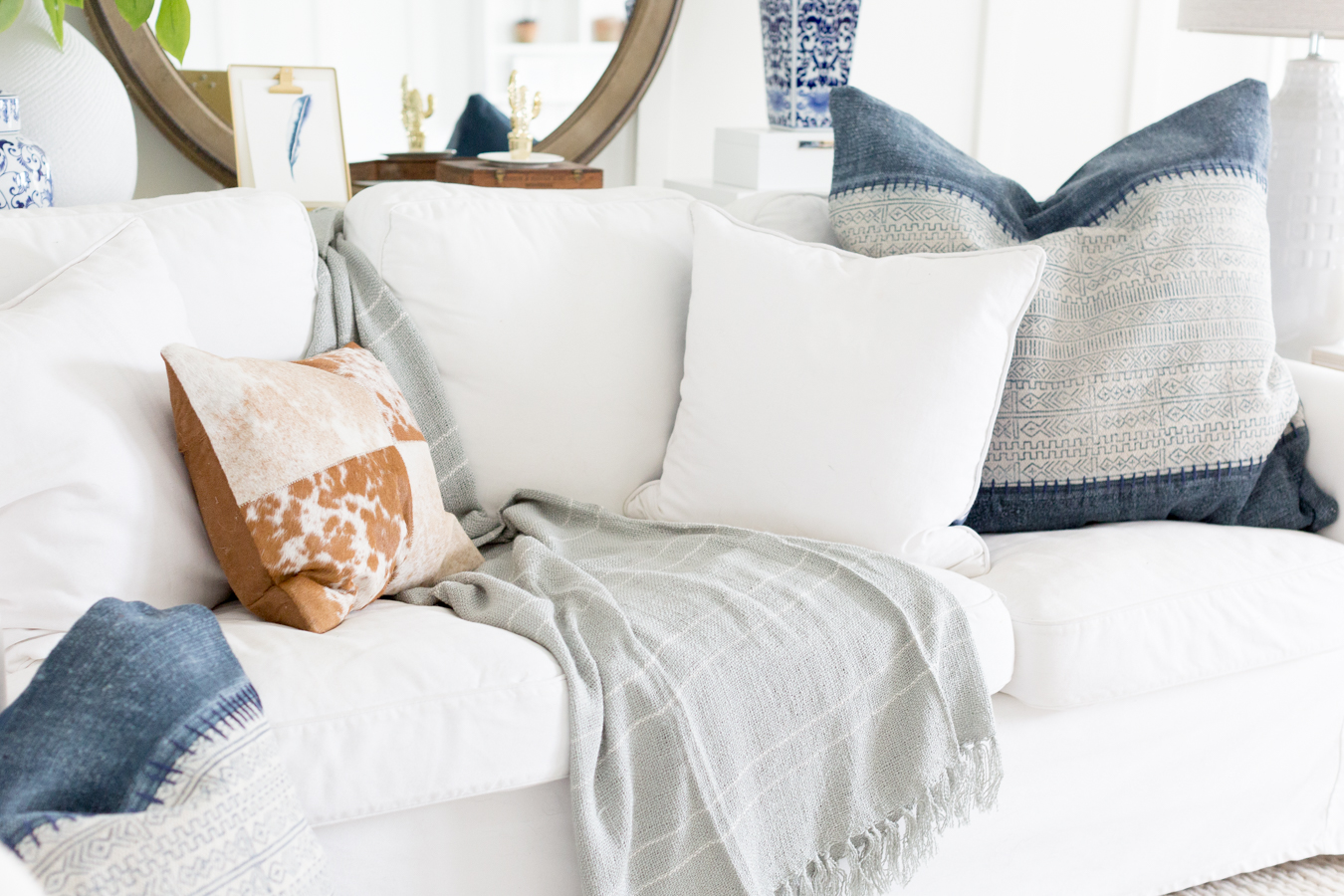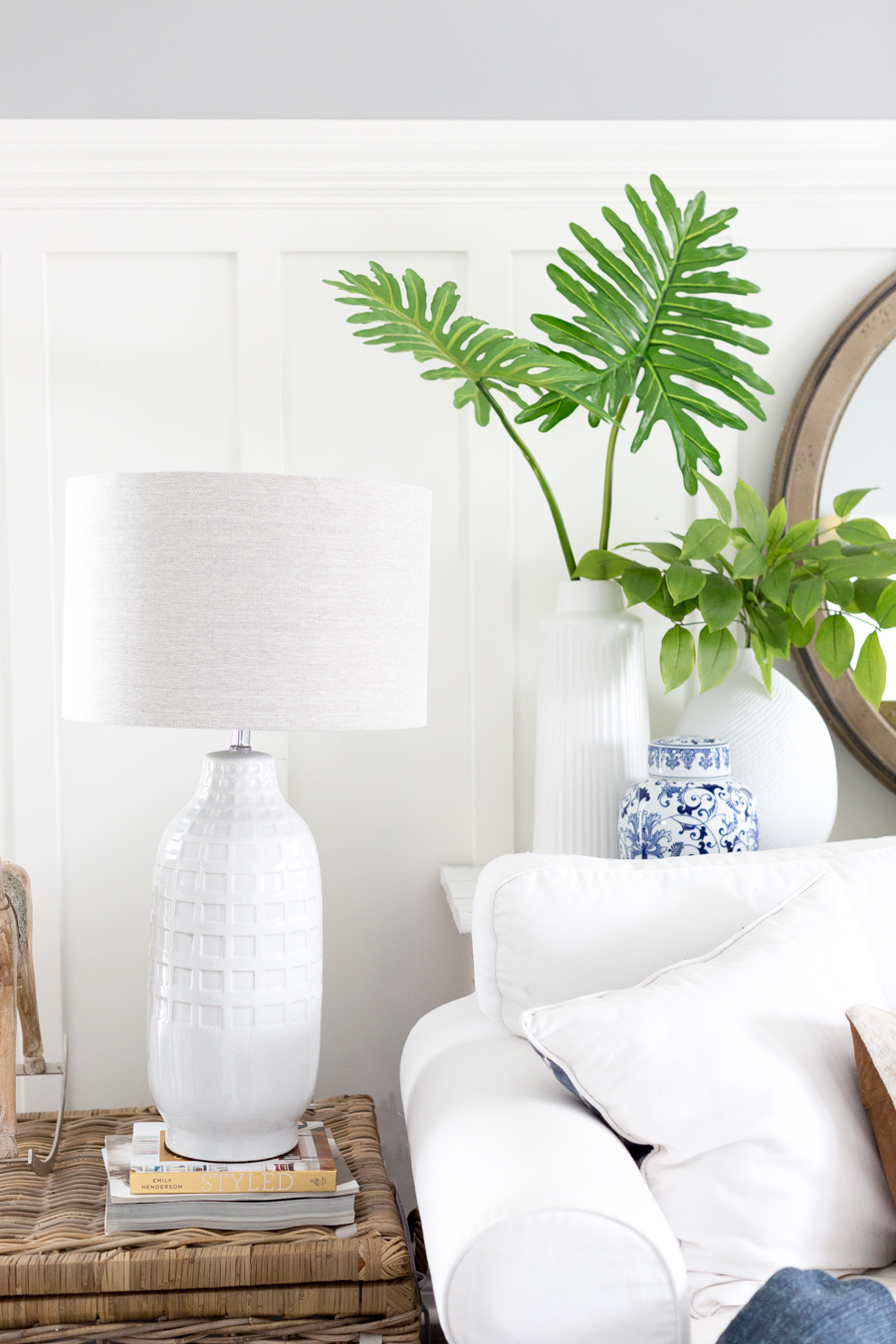 A few changes here and there and more to come next week…:)
Thank you so much for stopping by today. I hope you have a beautiful day.