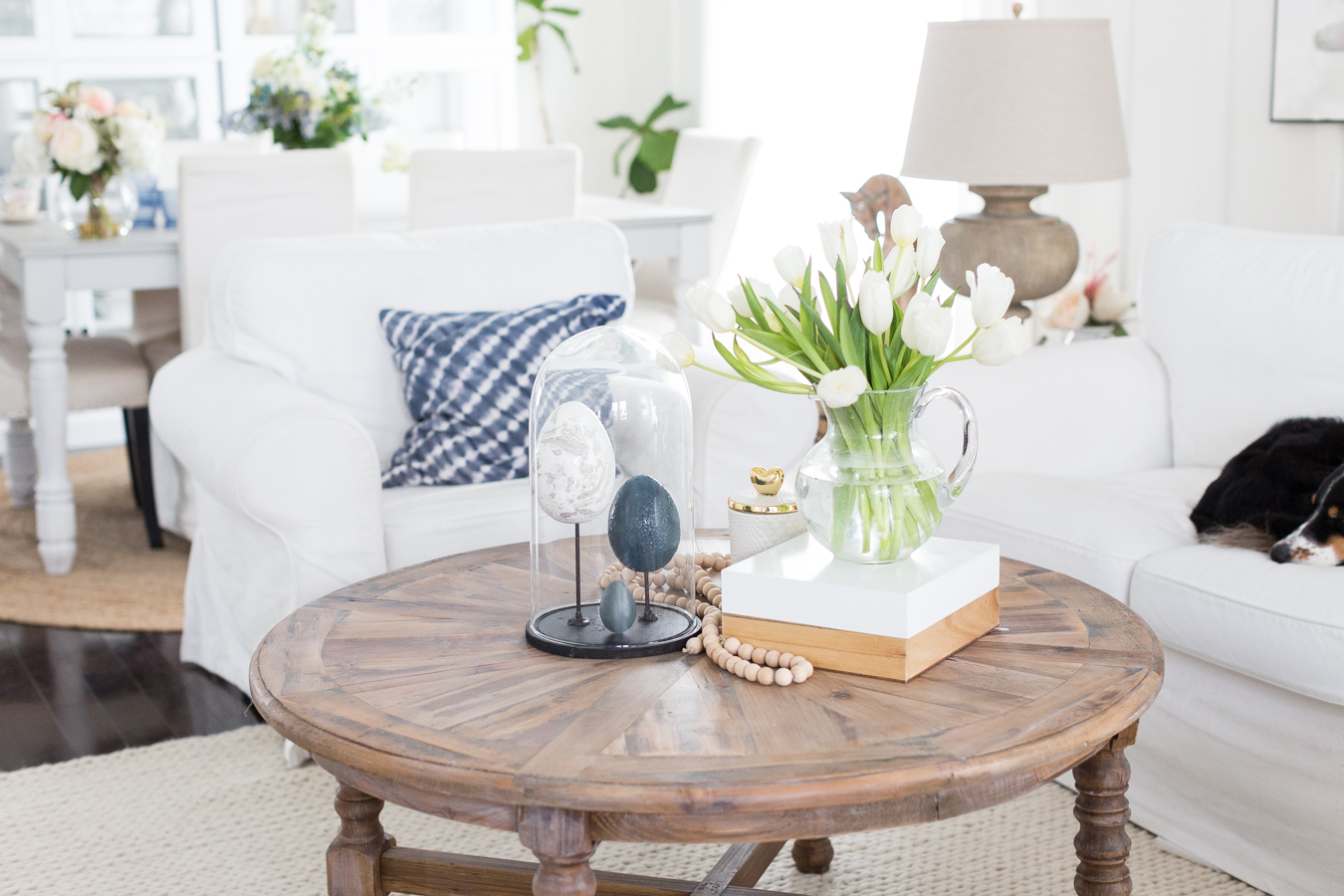 Hello friends and Happy March 1st!   Even though it's  gloomy outside, we're having an unusually warm day.   This morning as I walked my daughter to the school bus, the birds were chirping and it felt like Spring.  So I thought would be the perfect day to share this faux egg specimen display.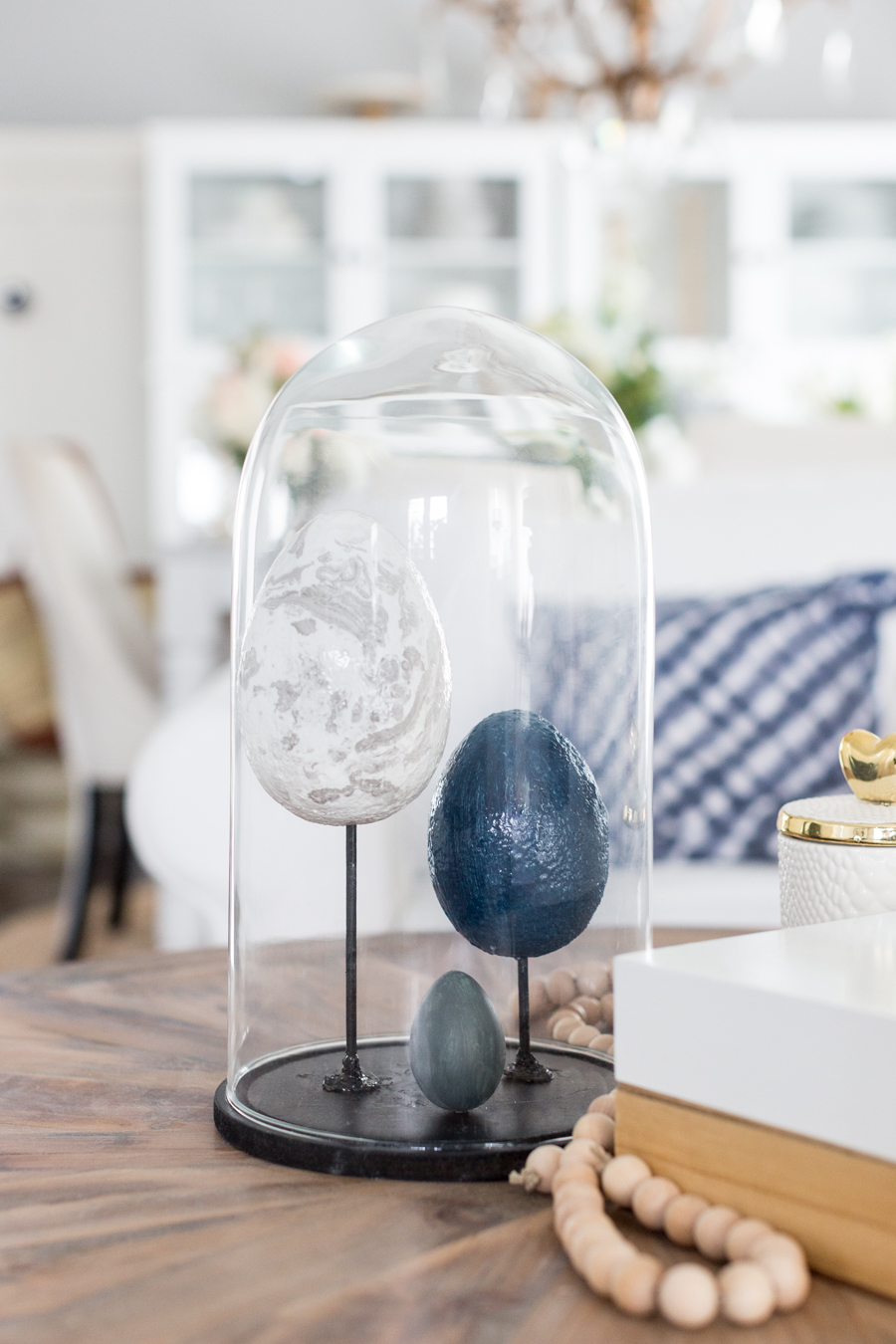 I saw THIS display and I knew it would be fun to recreate but I wanted to use some of the large foam eggs I had received from FloraCraft for this month's Make it Fun  challenge.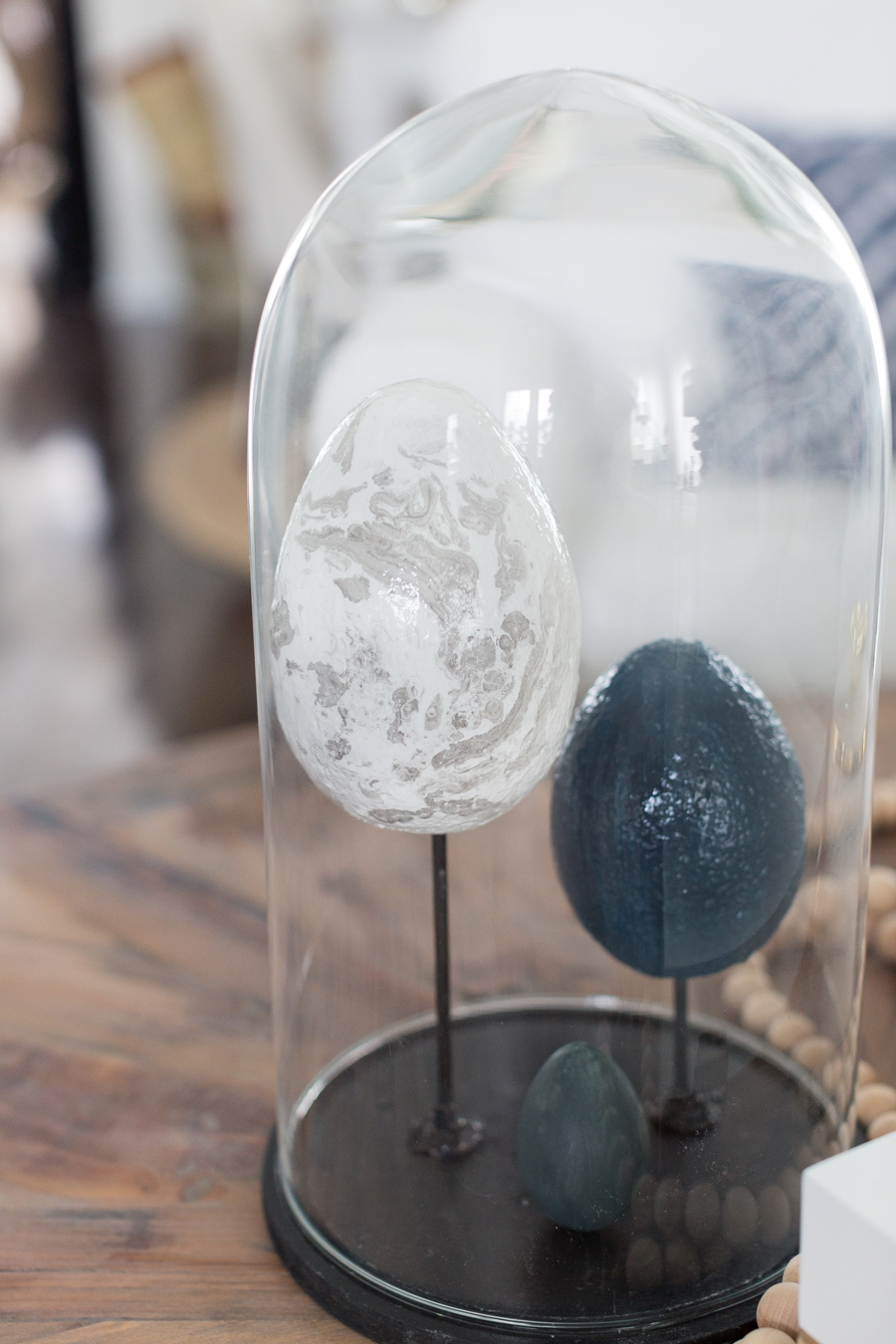 Materials:
Varying size foam eggs. ( I used FloraCraft Make it Fun 5″ , 4″ and 2.5 "
Smooth Finish
2 dowels
Black acrylic paint
Gray or oil based paint
Water basin
Gloss sealant
Hot glue
Round base (cloche optional)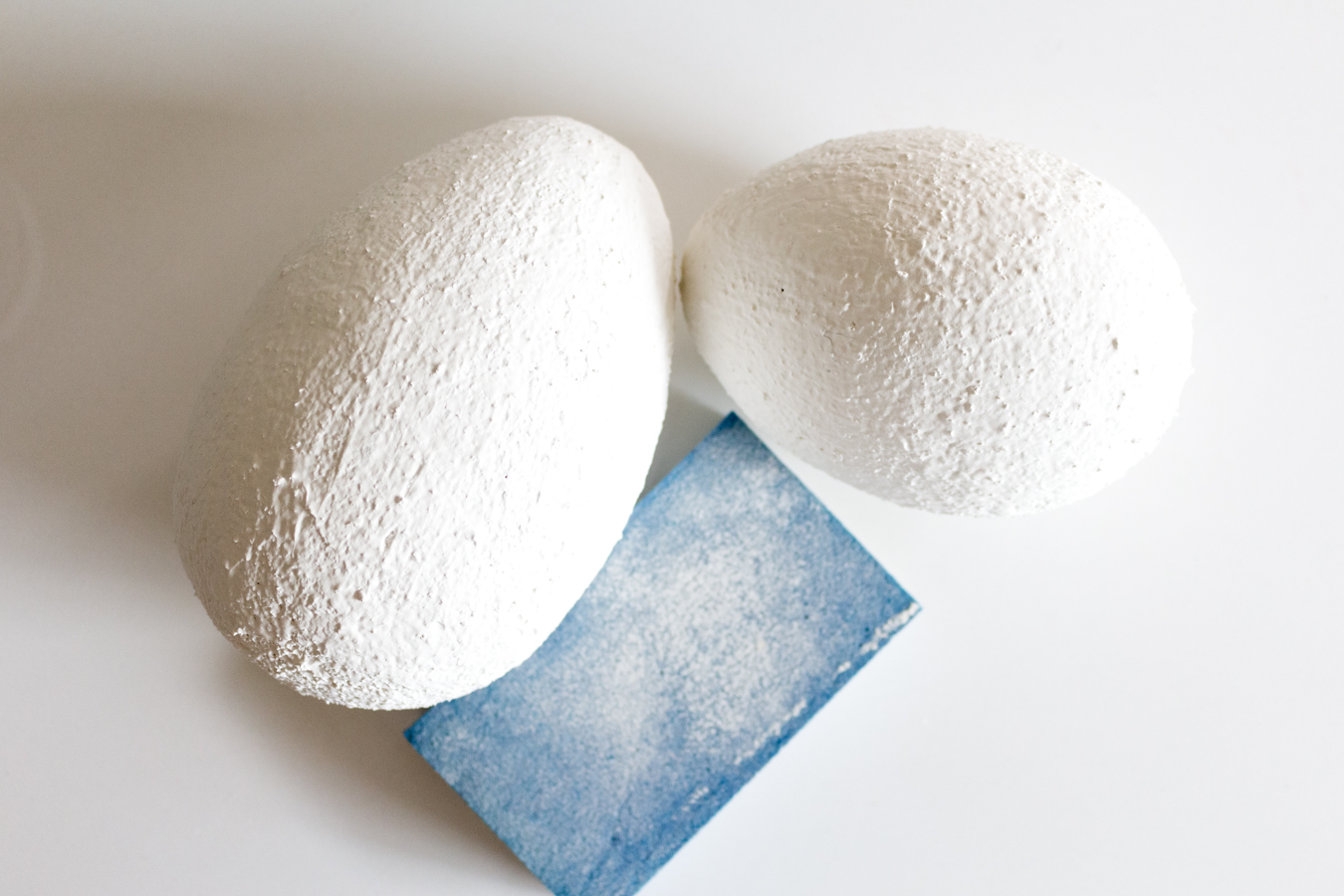 Use smooth finish and apply to eggs. Allow to dry and sand to smooth.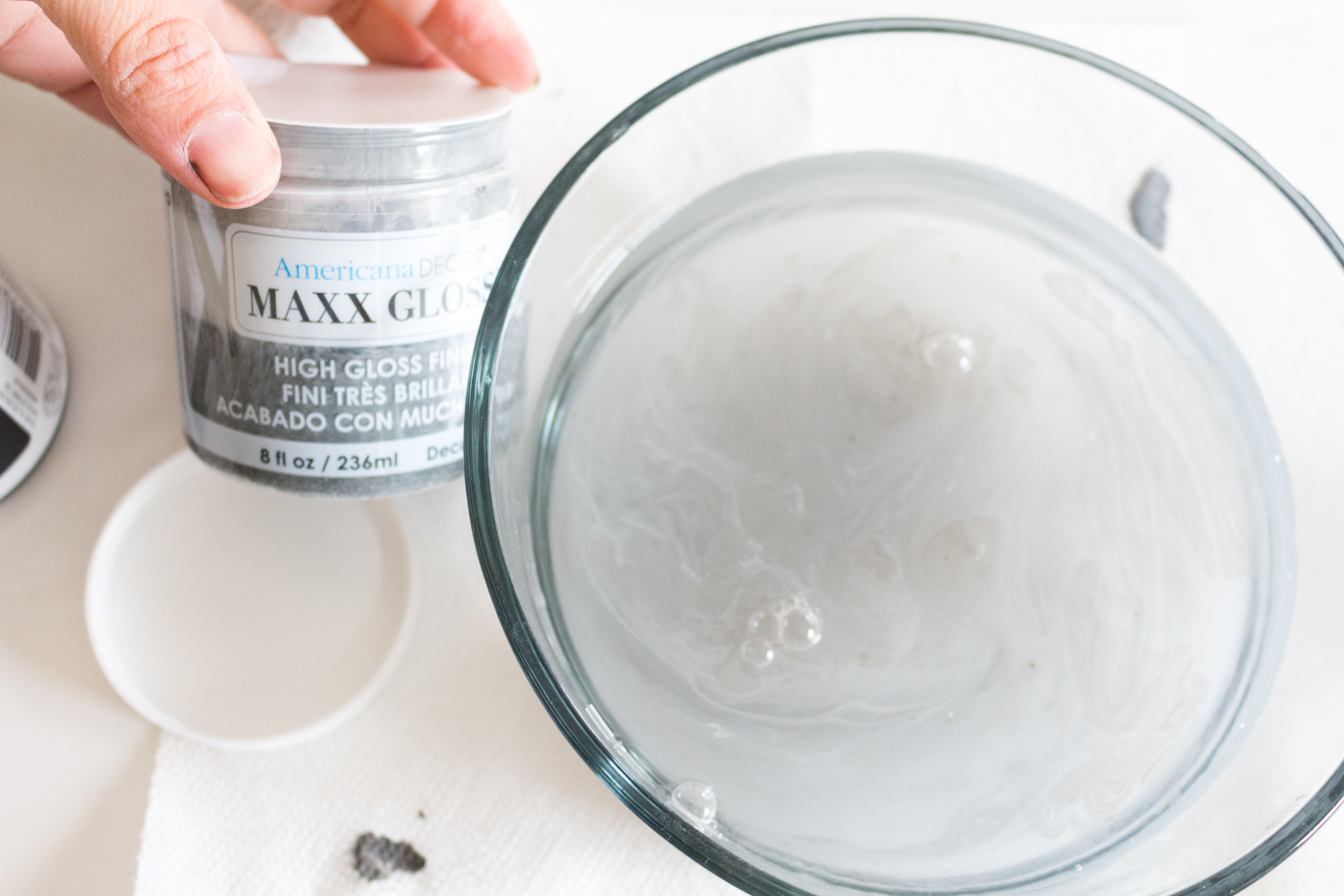 Fill a container with water and add stain or oil based paint to water.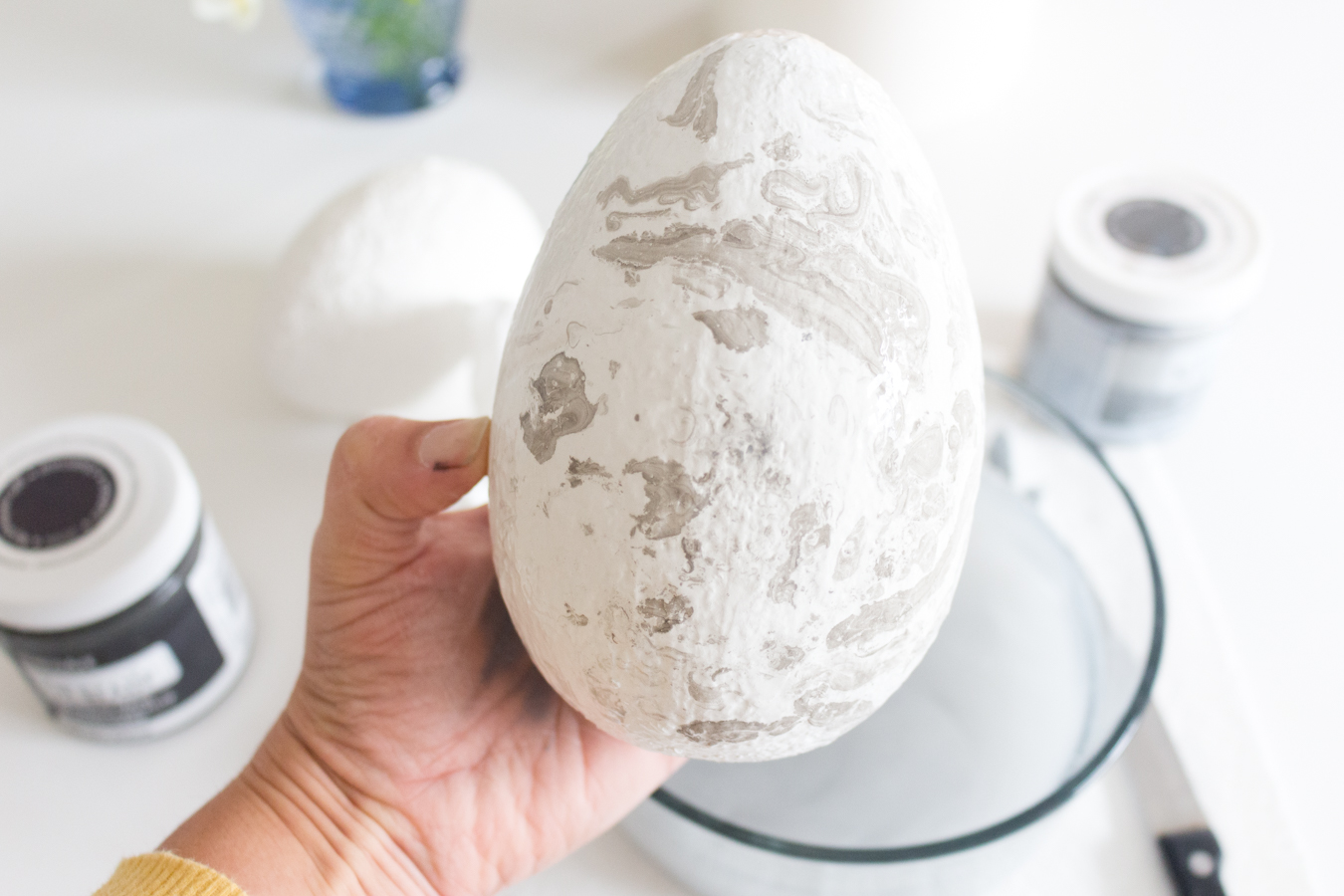 Gently dip egg into water and slowly remove.  Allow paint to dry.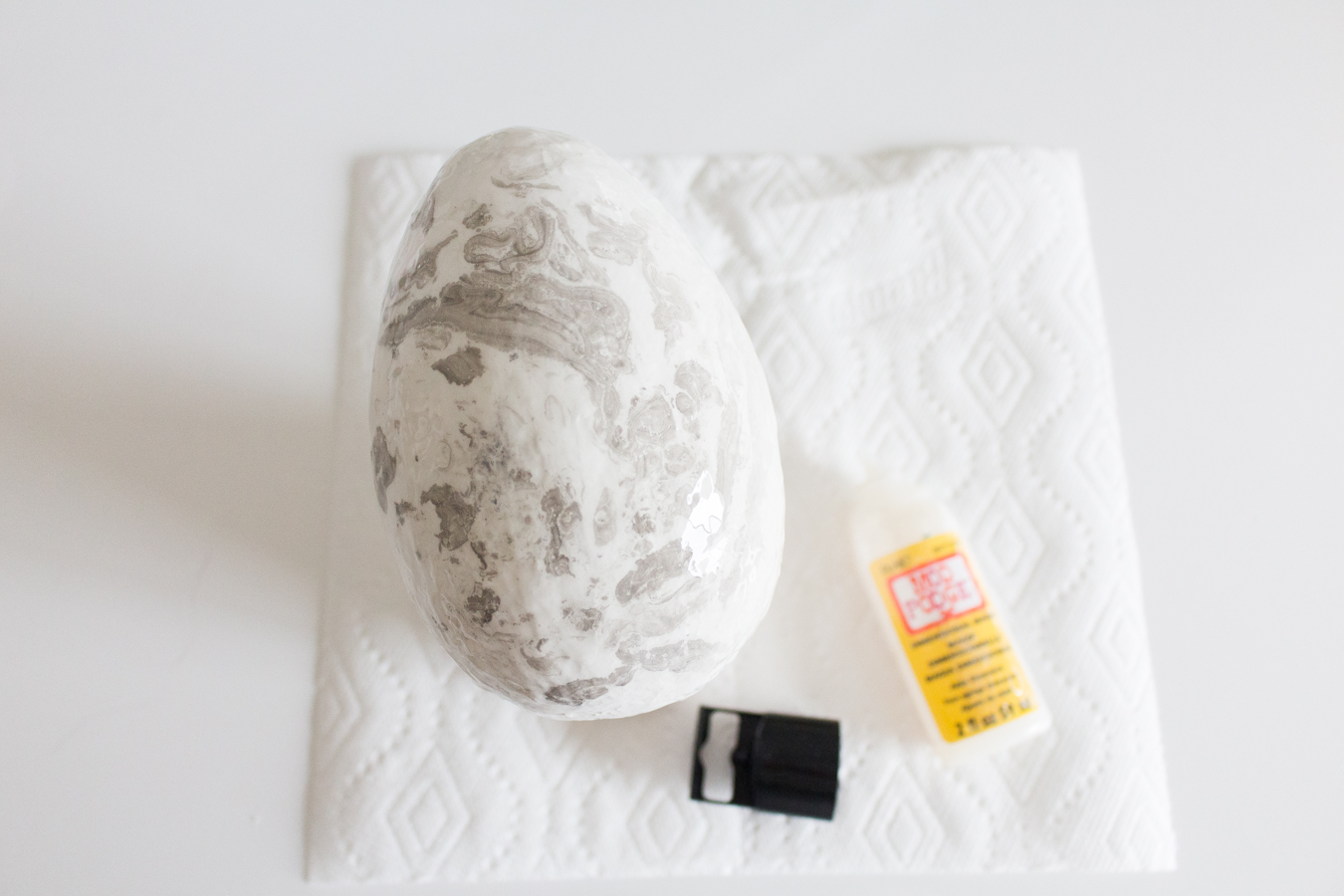 Add high gloss to egg (optional) and allow to dry.
Paint other eggs with desired acrylic paint and allow to dry.
Paint dowels with black paint allow to dry.
Insert dowel at the bottom of egg and hot glue dowel to base.
Paint dried hot glue black to blend in with dowel and base.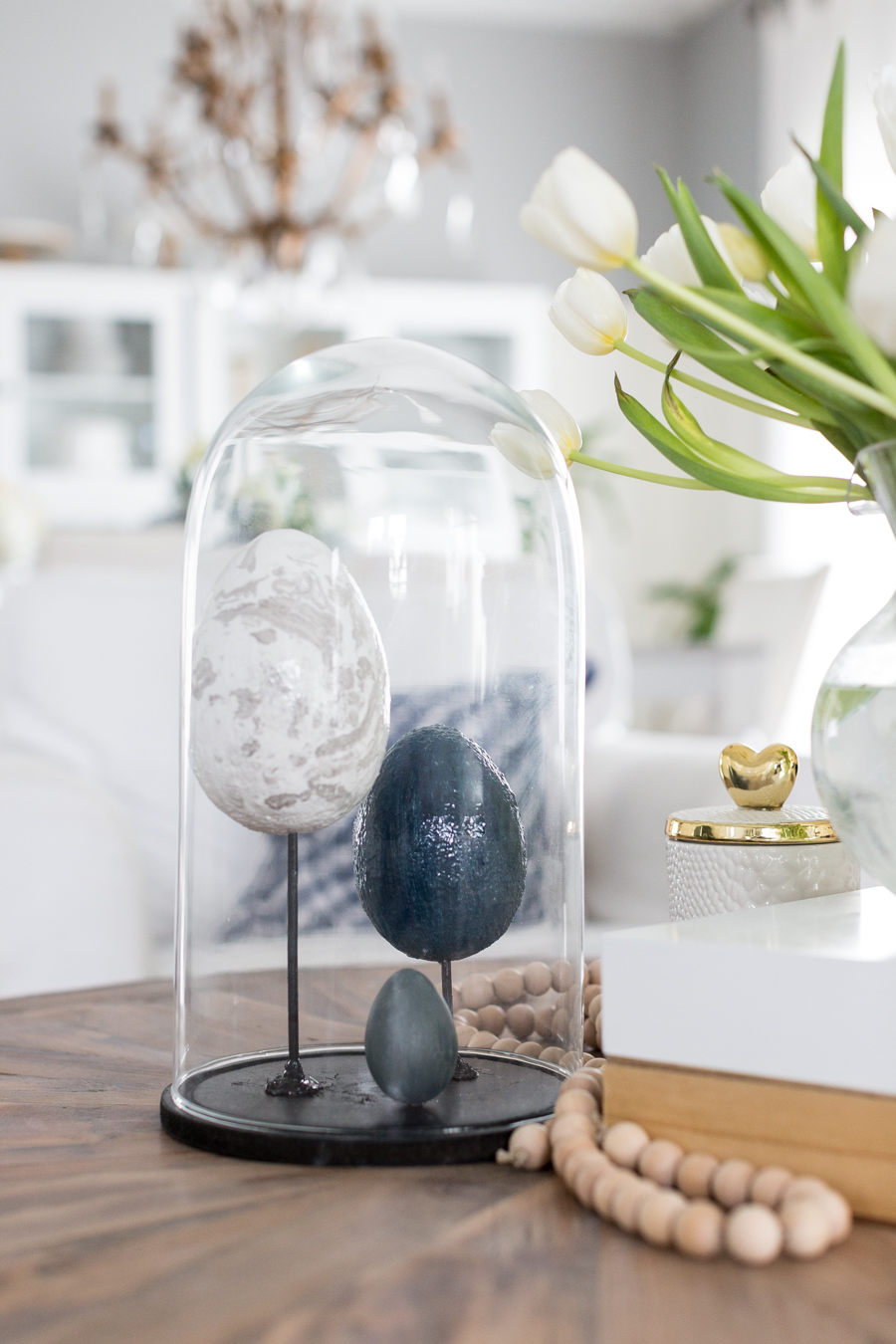 I will be making several of these to display.  I'll keep you posted.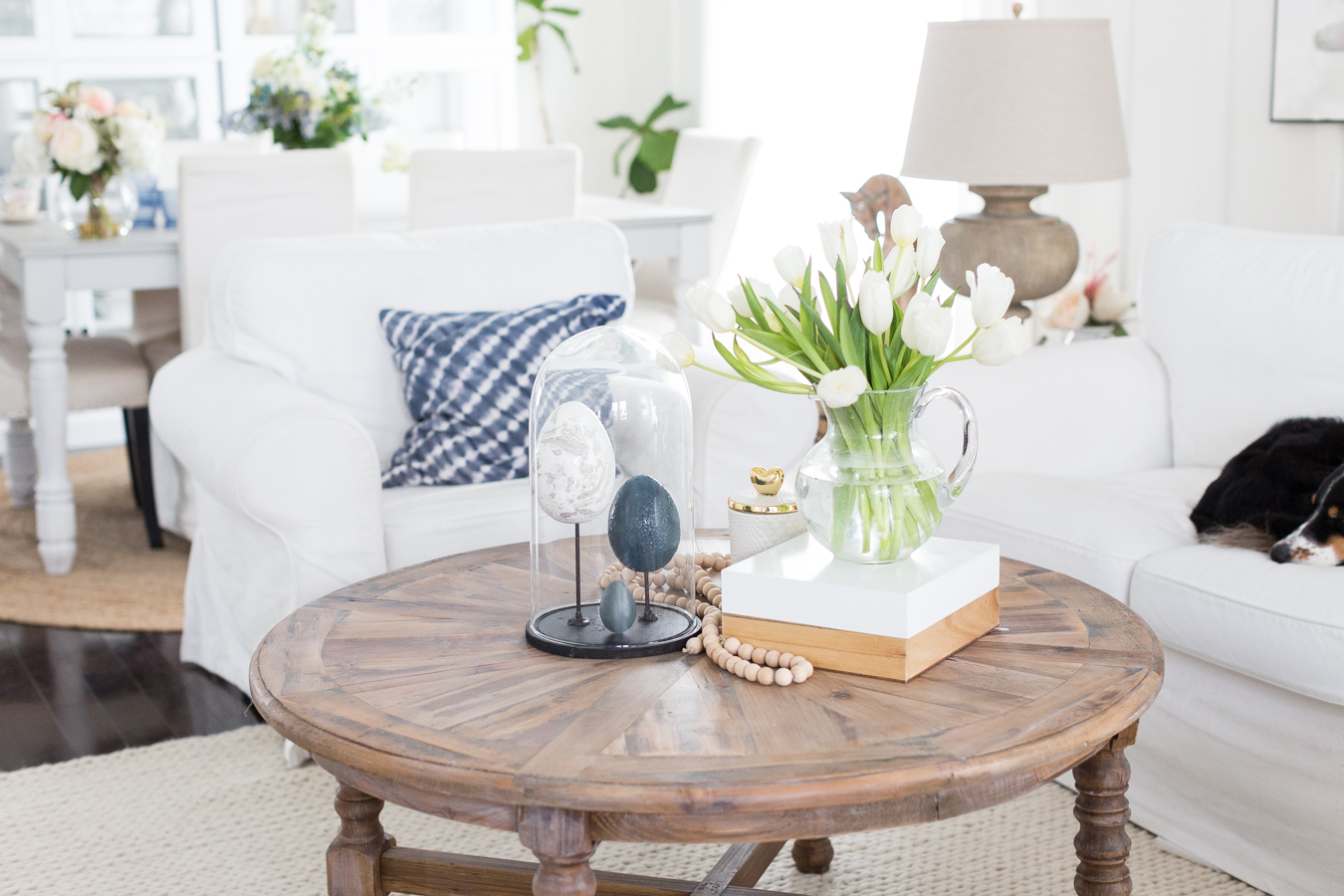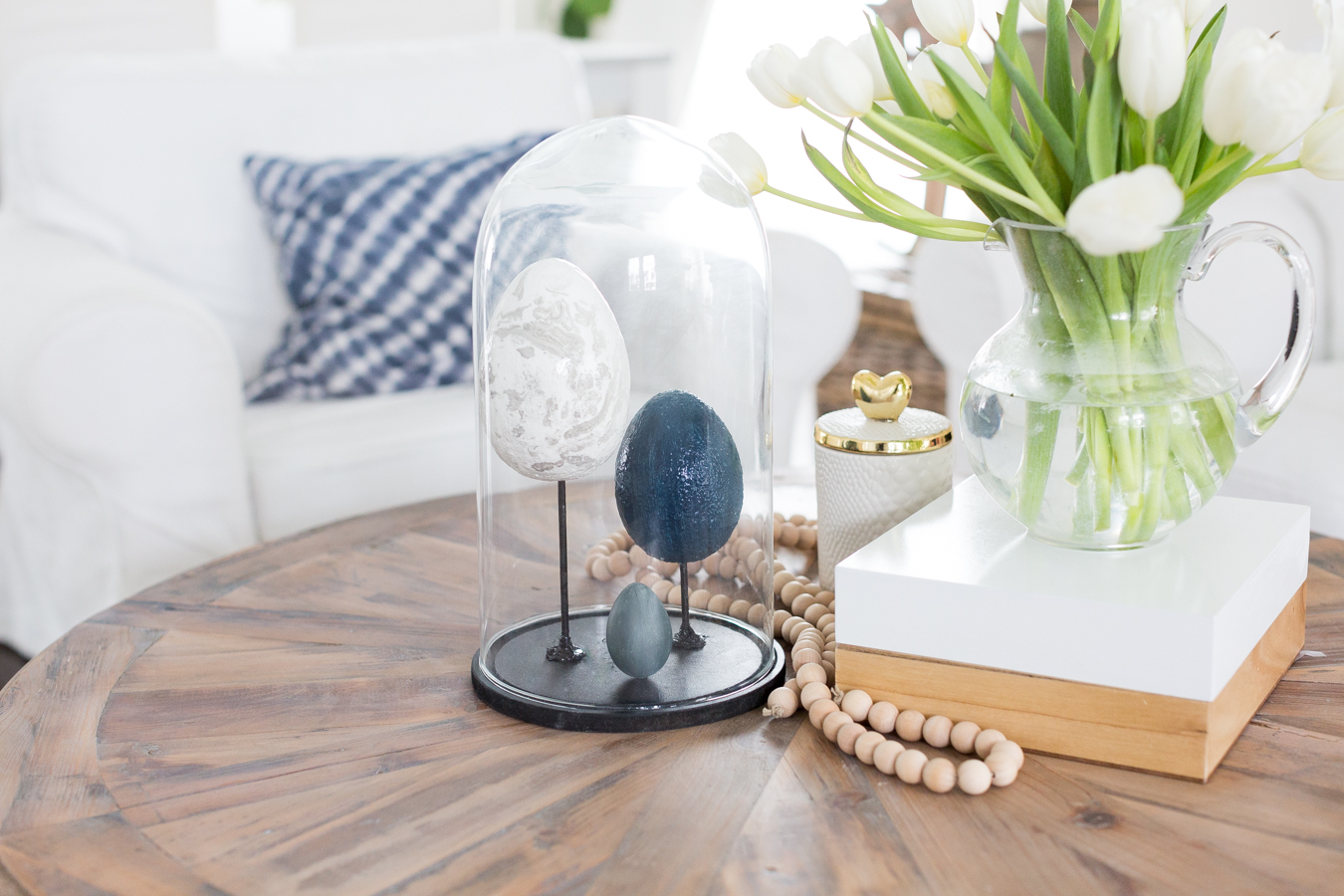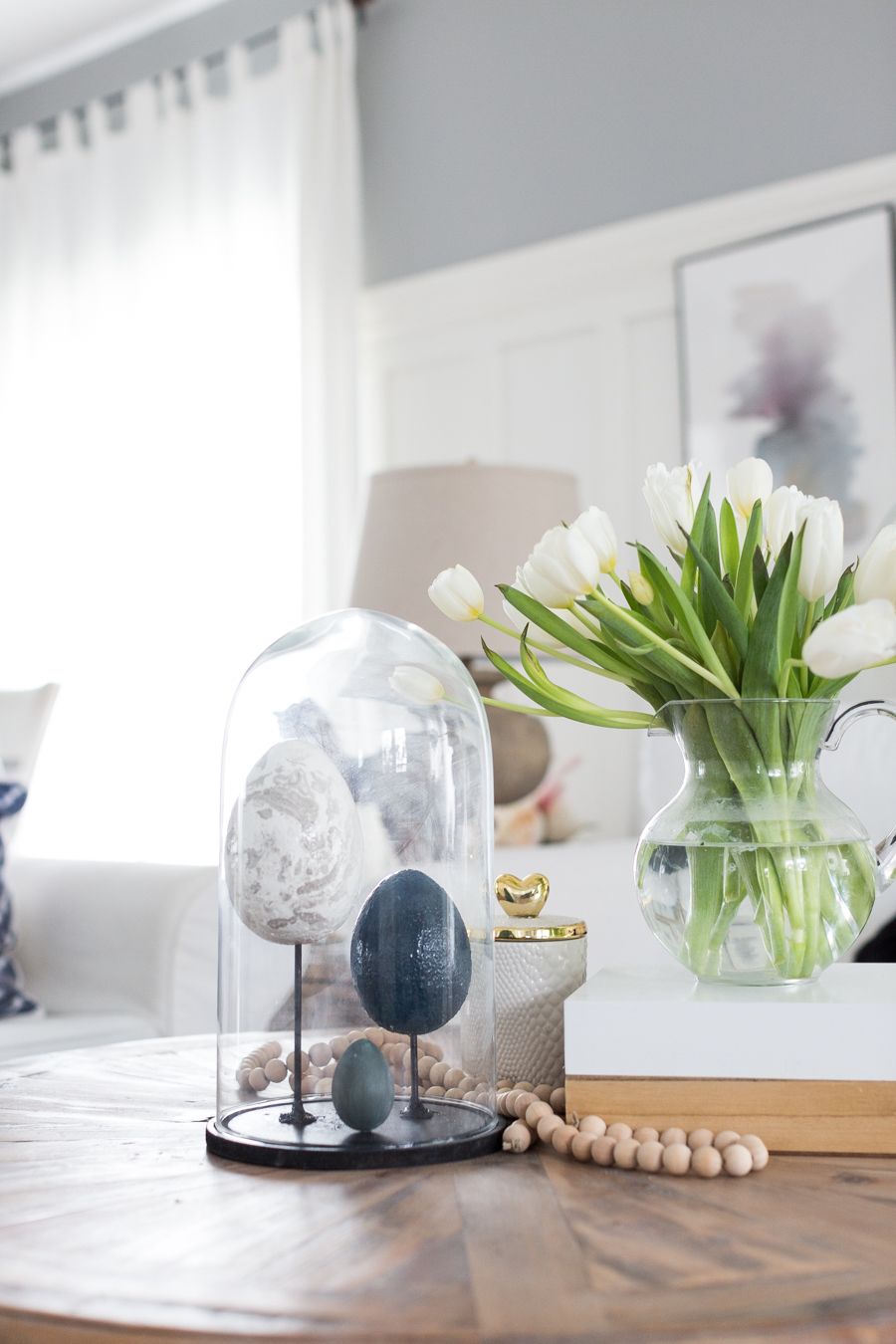 I hope you enjoyed my first Spring project. Please come back on Sunday as I will sharing a super simple Spring centerpiece.
Thank you so much for stopping by.
much love,