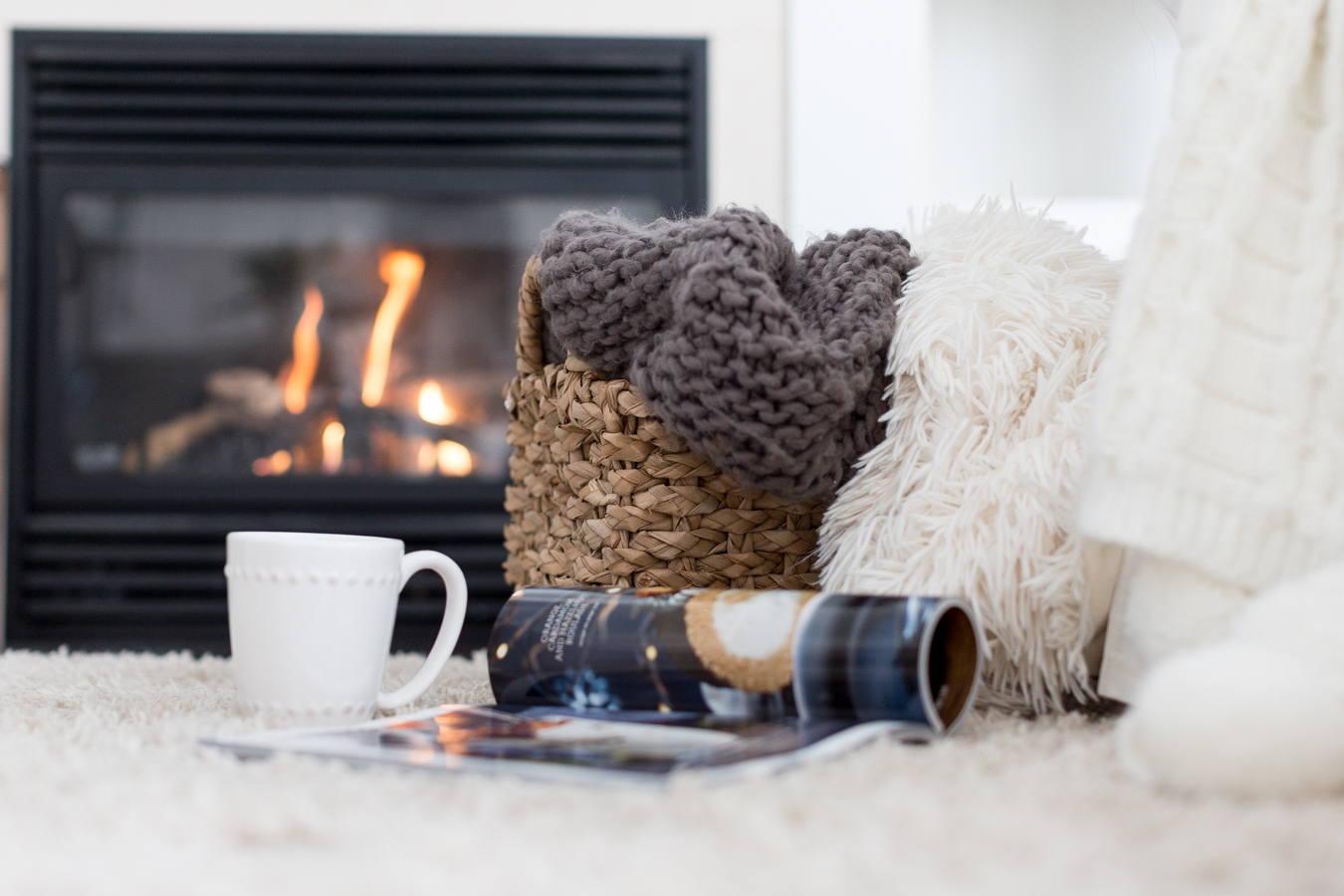 Our poor daughter was coughing throughout the night and didn't sleep at all. By 5am, I had made the decision I would keep her home from school that day and as I was calling the school to report her absenteeism, I received a notification from the school board that all school buses would be canceled that day due to freezing rain that had been falling for several hours.
The rain tapping on the window and the darkness of the early morning made starting the new day difficult. As I reluctantly walked downstairs to let Brody out and see the boys off to school, I took one look outside and knew today would be the perfect day to make the best of a dreary winter day and give this thing called 'Hygge' a try.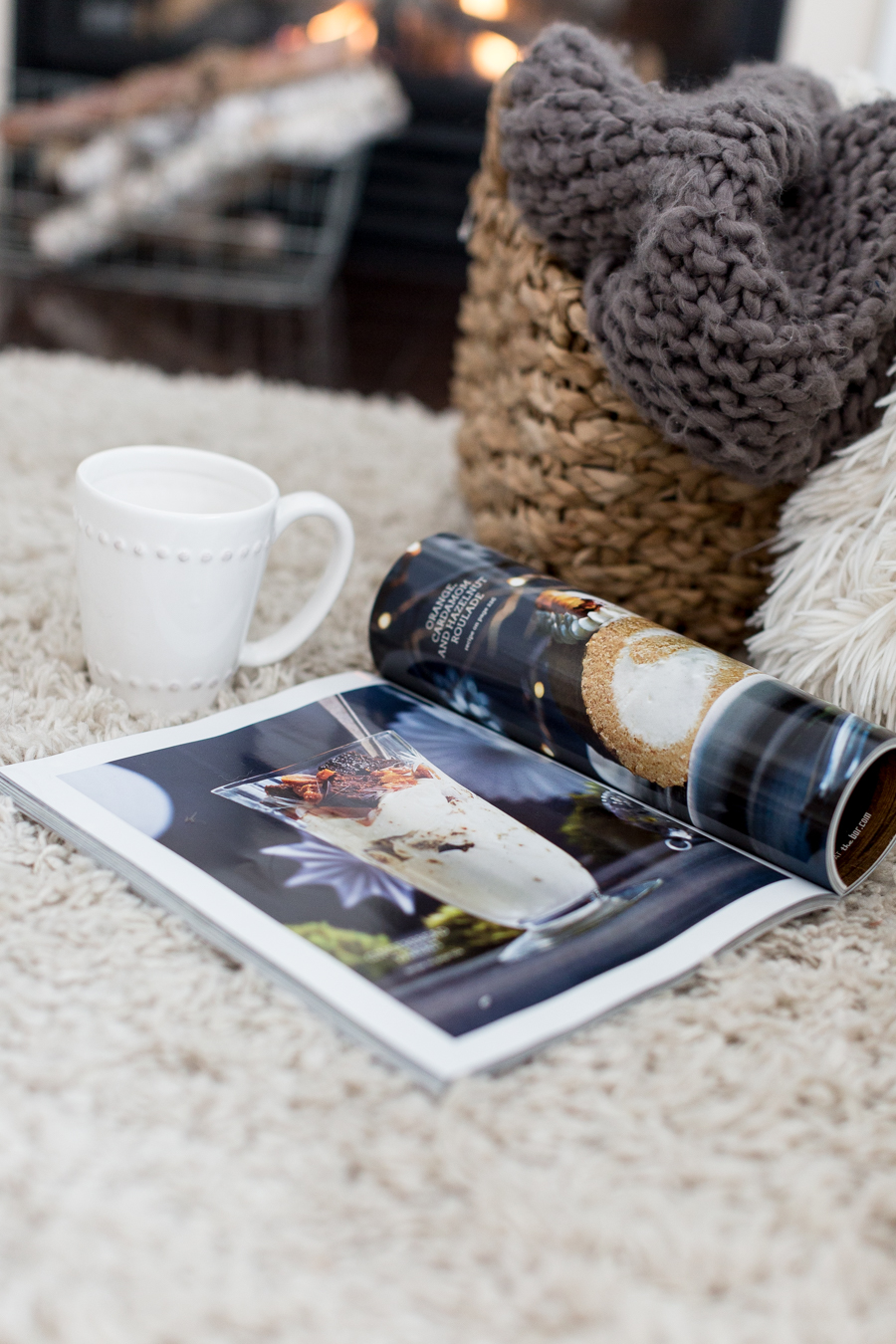 I heard about Hygge (pronounced 'hue-gah') last year and quickly became intrigued. If you have never heard of Hygge, it is the way Danish create a warm atmosphere and enjoy the good things in life surrounded by family and friends.
The term loosely translates to 'coziness' or 'wellbeing' in Norwegian and in essence, this type of lifestyle embraces everything that brings you joy and comfort. Not only through decor but in your everyday life. What a noble thought to be able to surround yourself with only those things that bring you comfort and joy and detox from the news, social media and all those things that might rob your joy.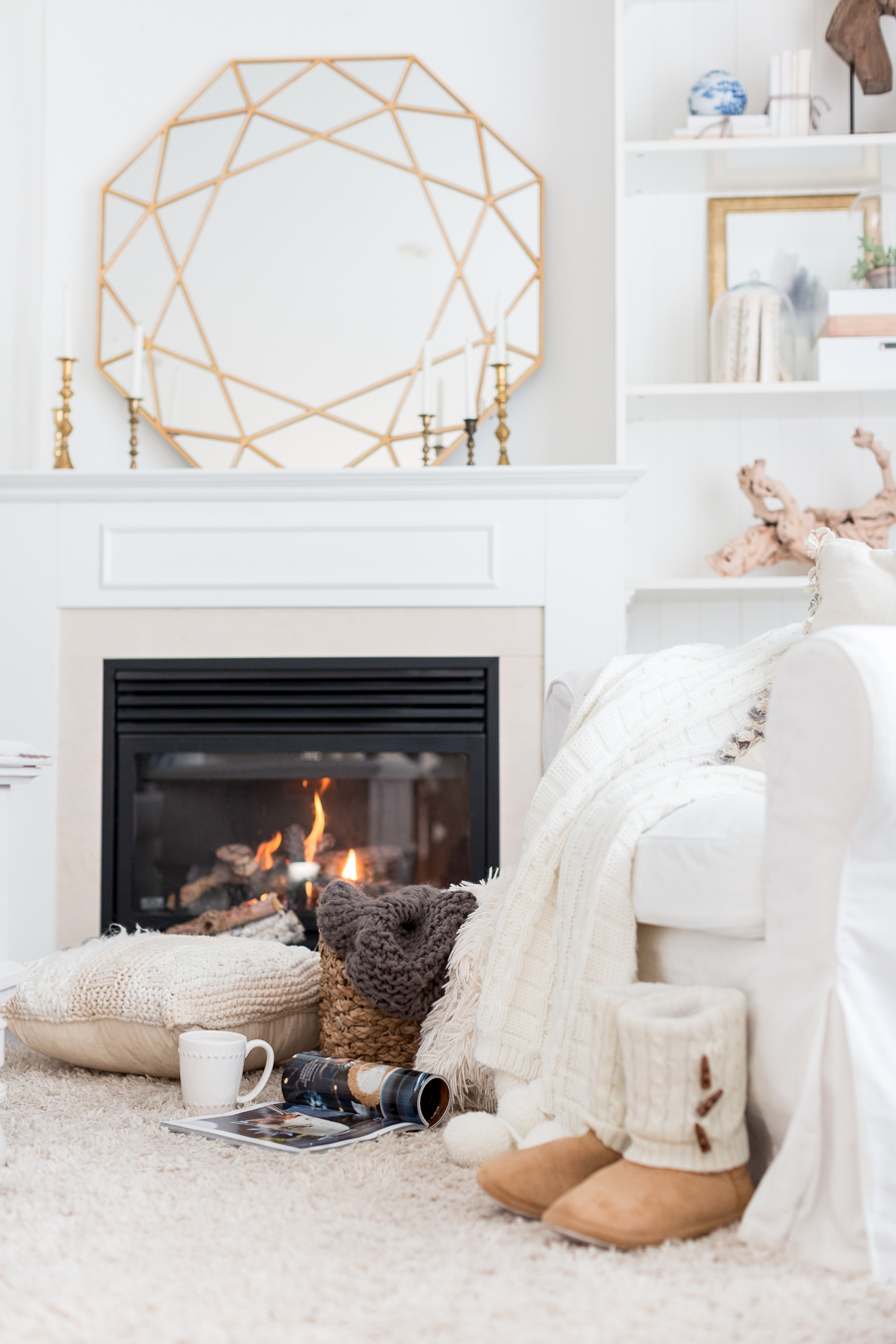 For me, embracing Hygge at home means surrounding myself with all things cozy. Soft textures like faux fur, chunky knitted throws and of course comfy oversized sweaters.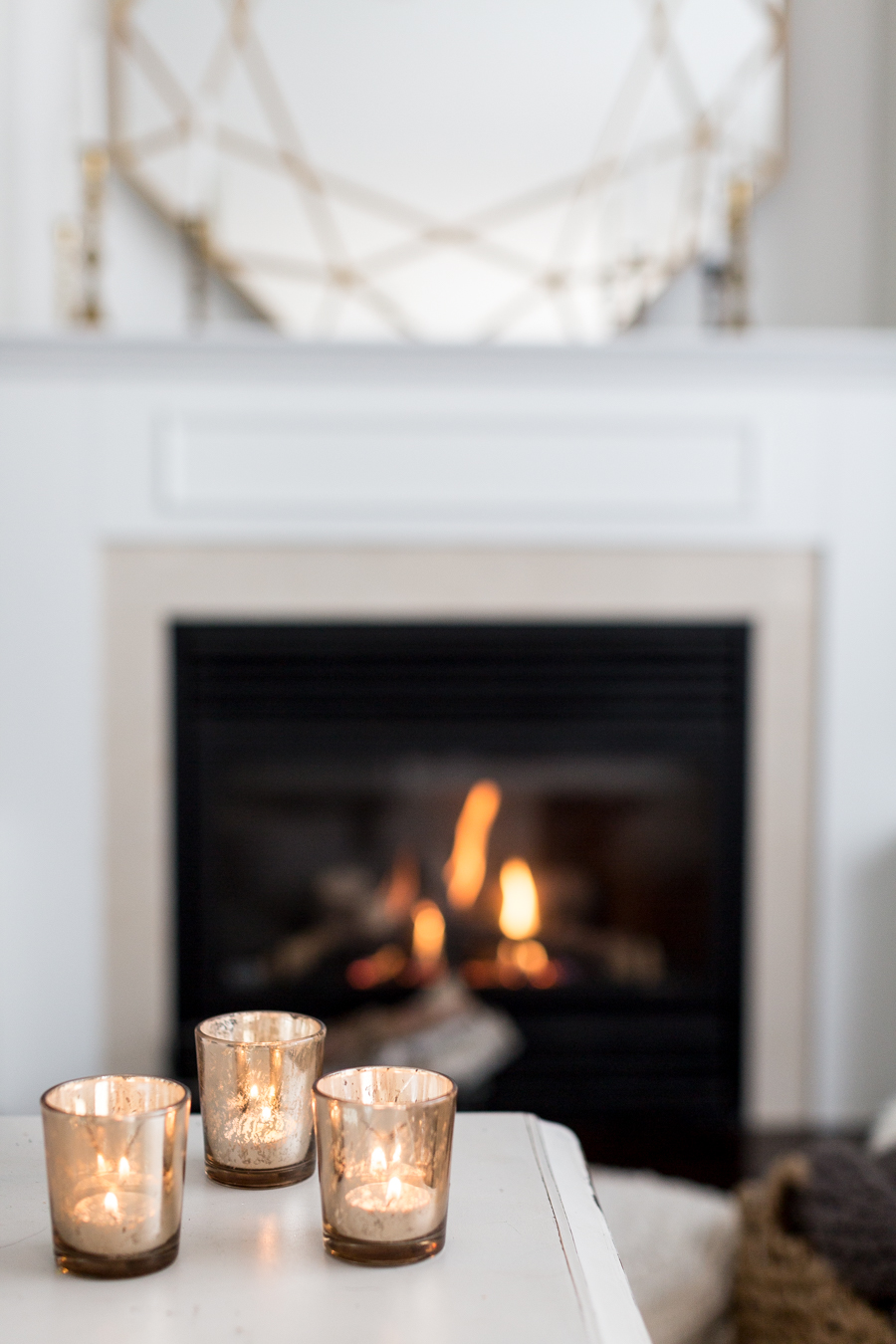 Lots of candles – scented or otherwise – and simple votives or the warmth of a roaring fire adds to the coziness of your Hygge home.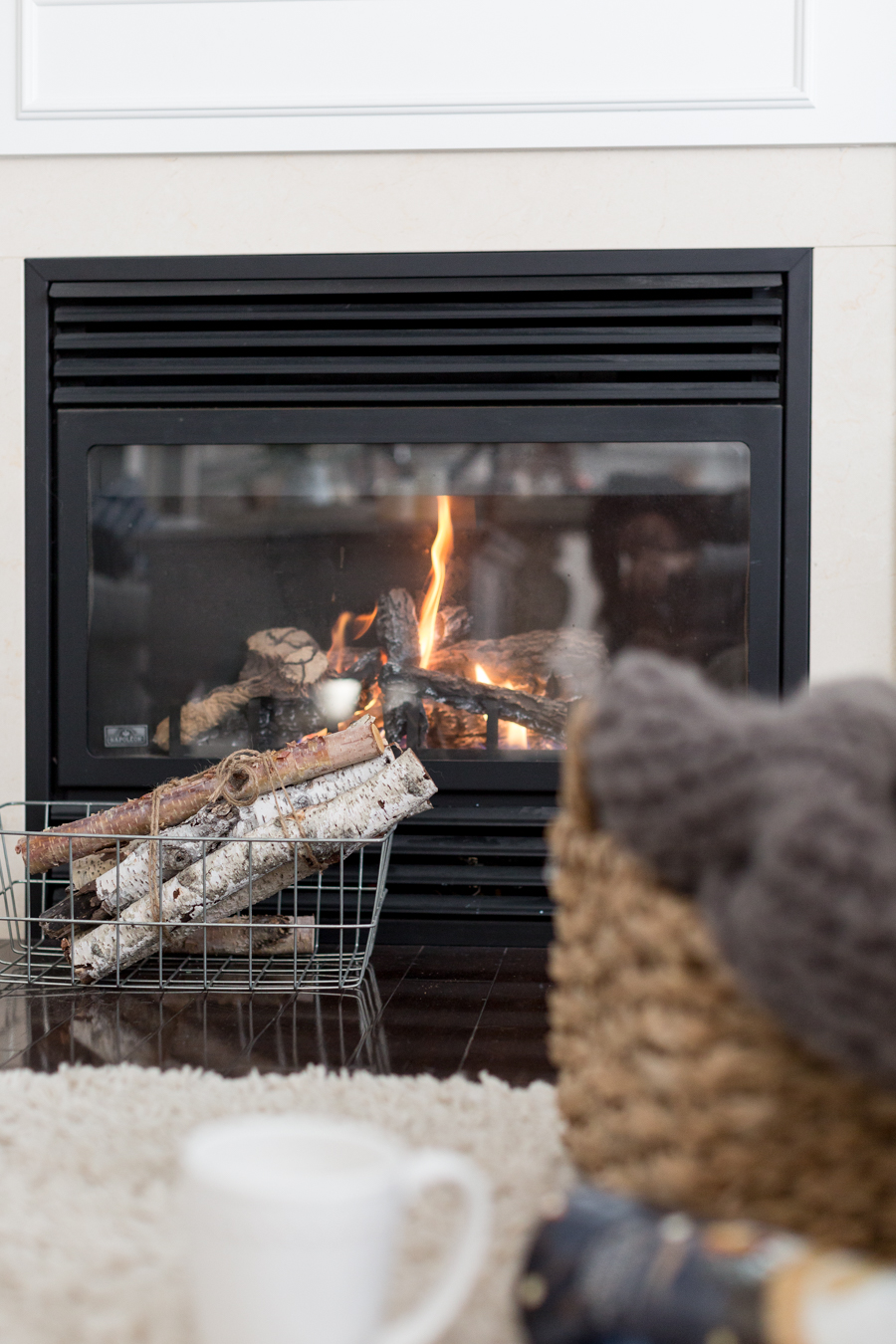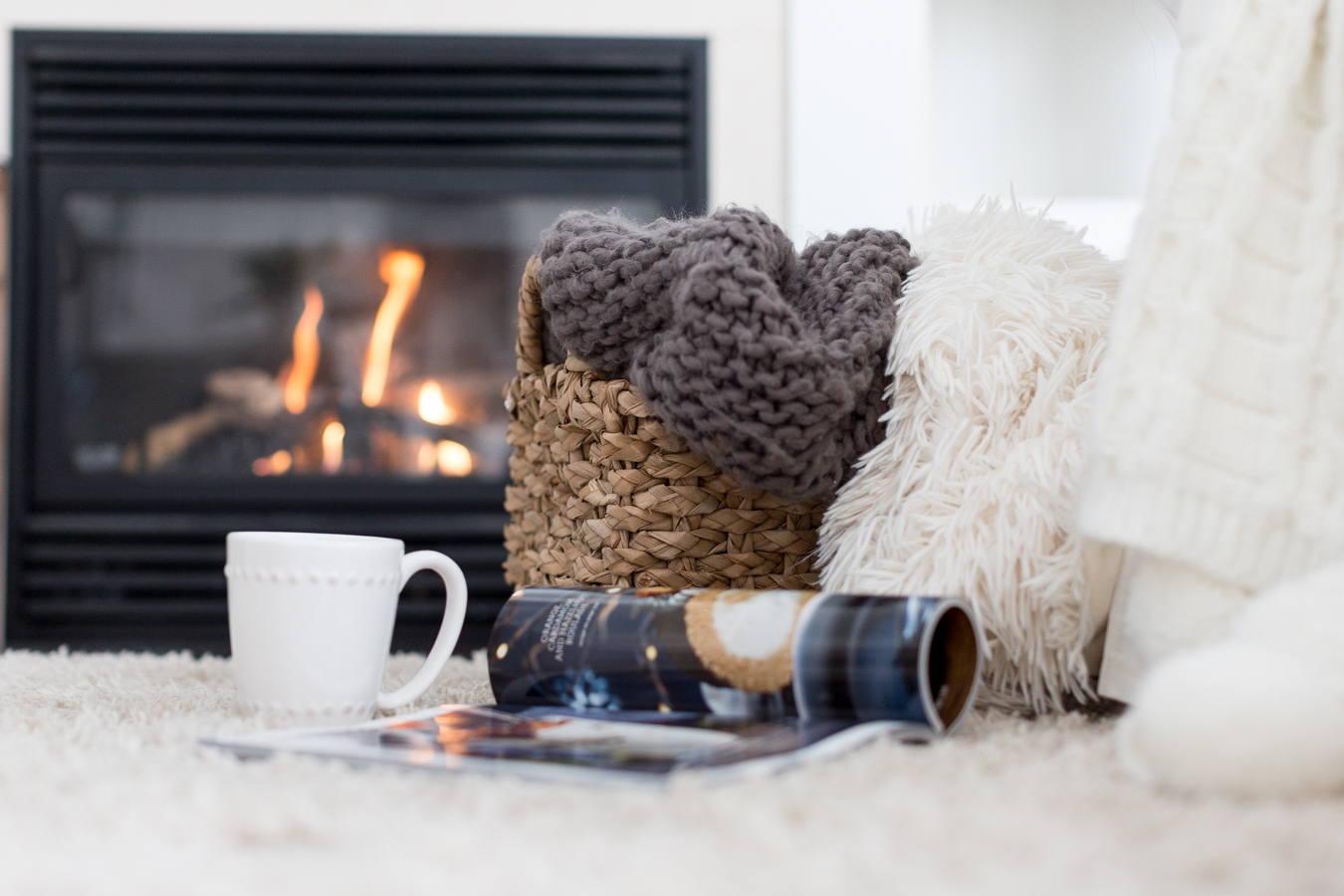 Disconnecting from technology and spending time doing those things you love doing, be it enjoying your favourite hot beverage while reading your favourite book or flipping through a magazine.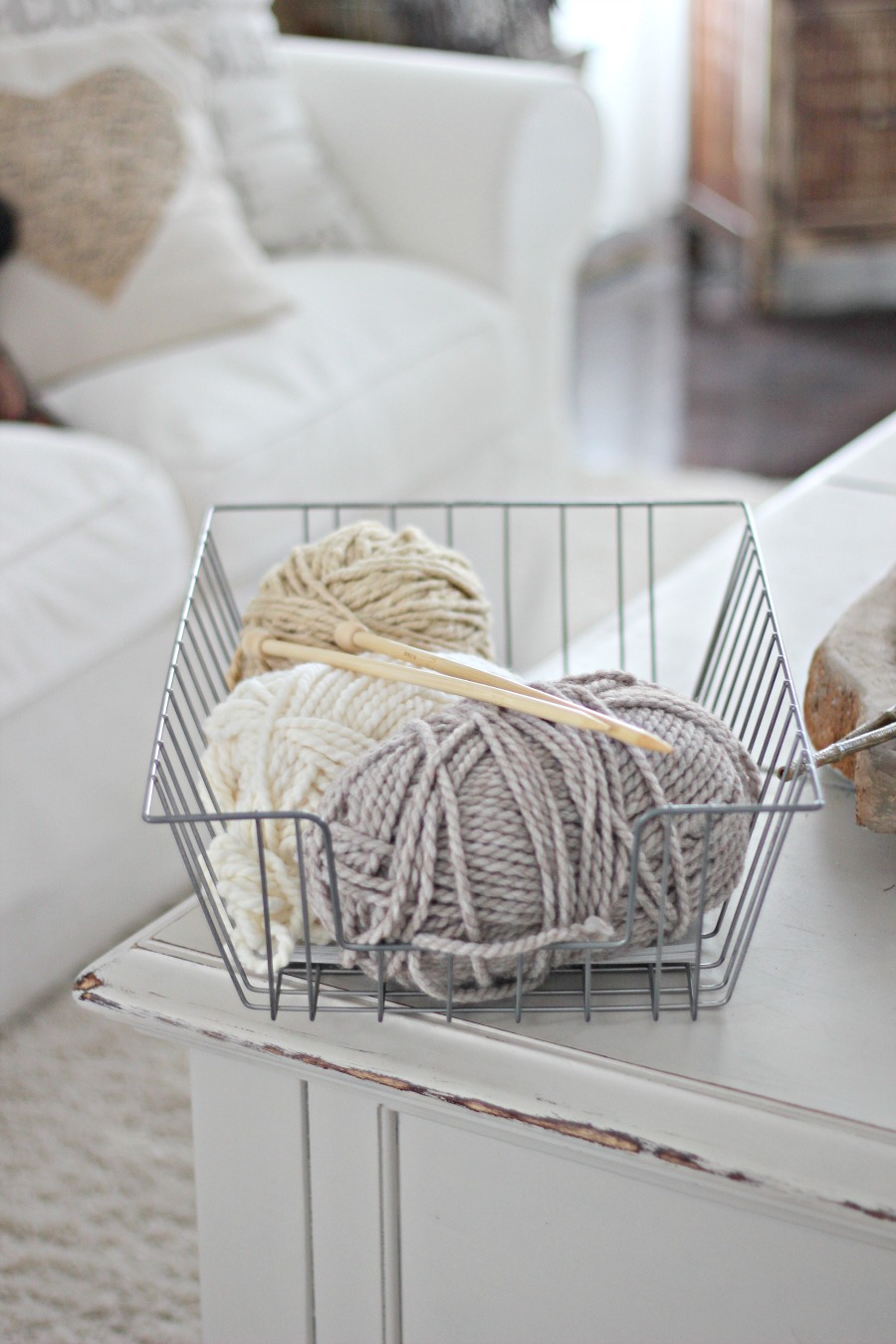 Or perhaps knitting….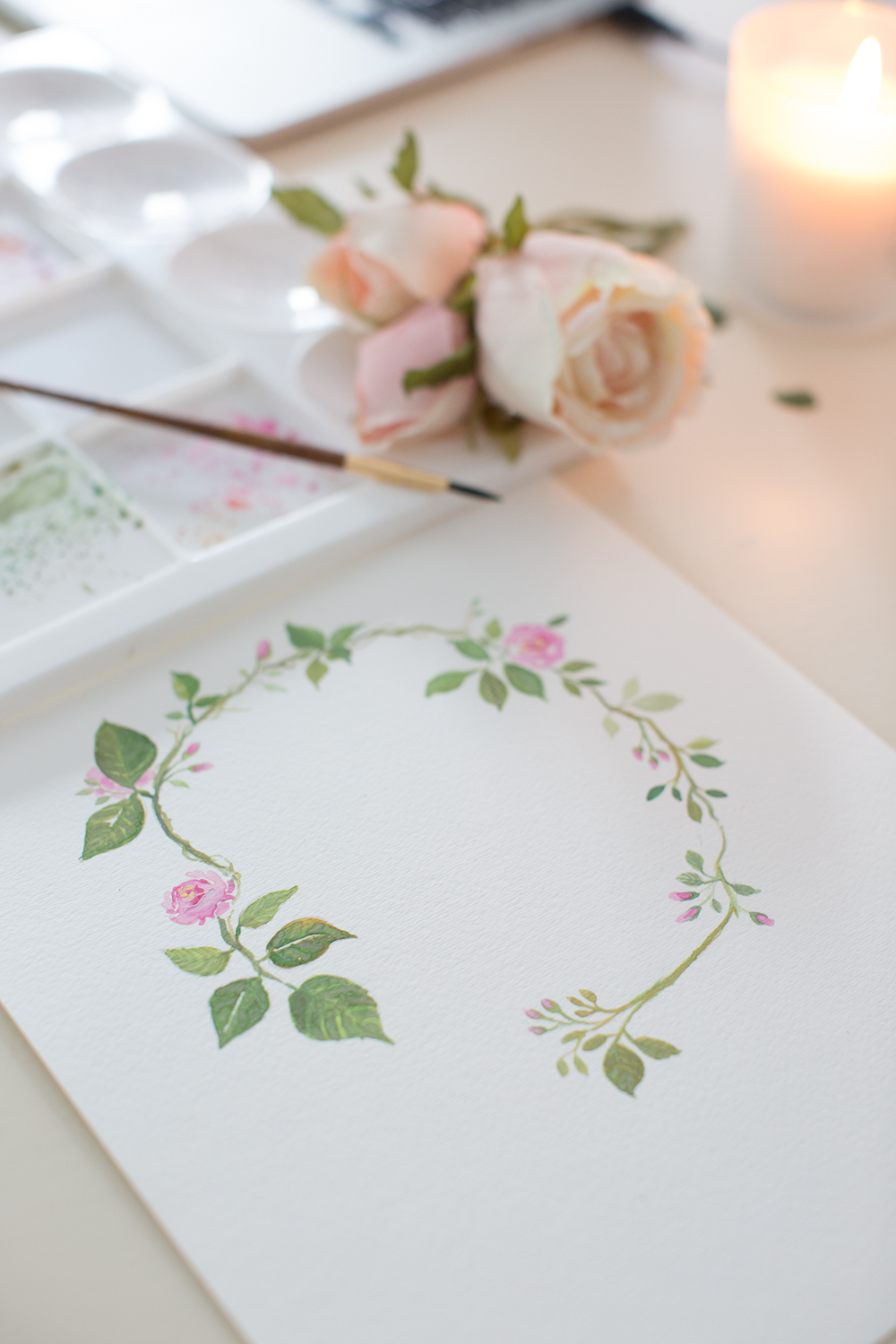 Or in my case, creating art.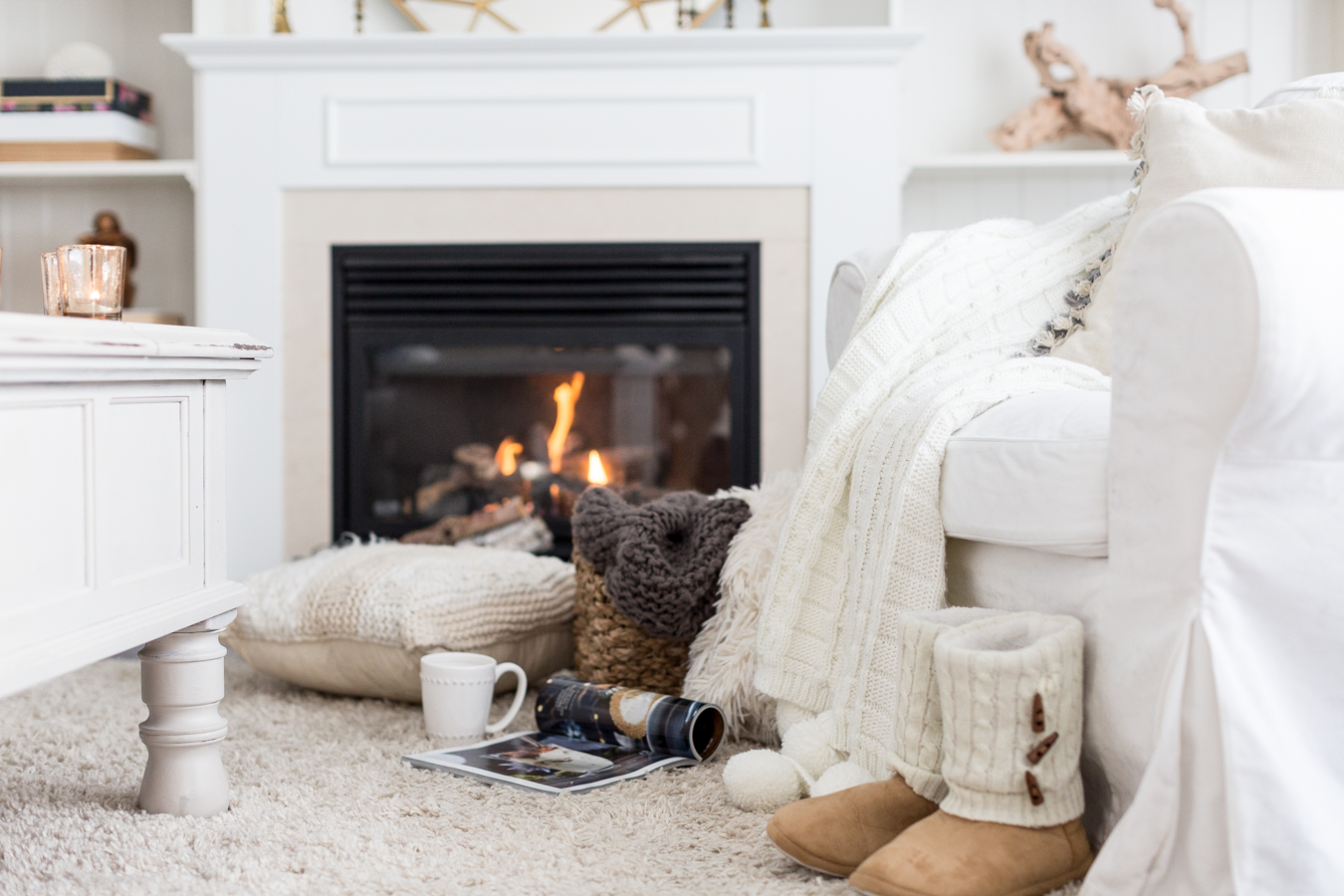 Hygge also embraces conversation and community, gathering and feasting with family and friends. Lingering at the dinner table after a meal and creating intimacy and a connection.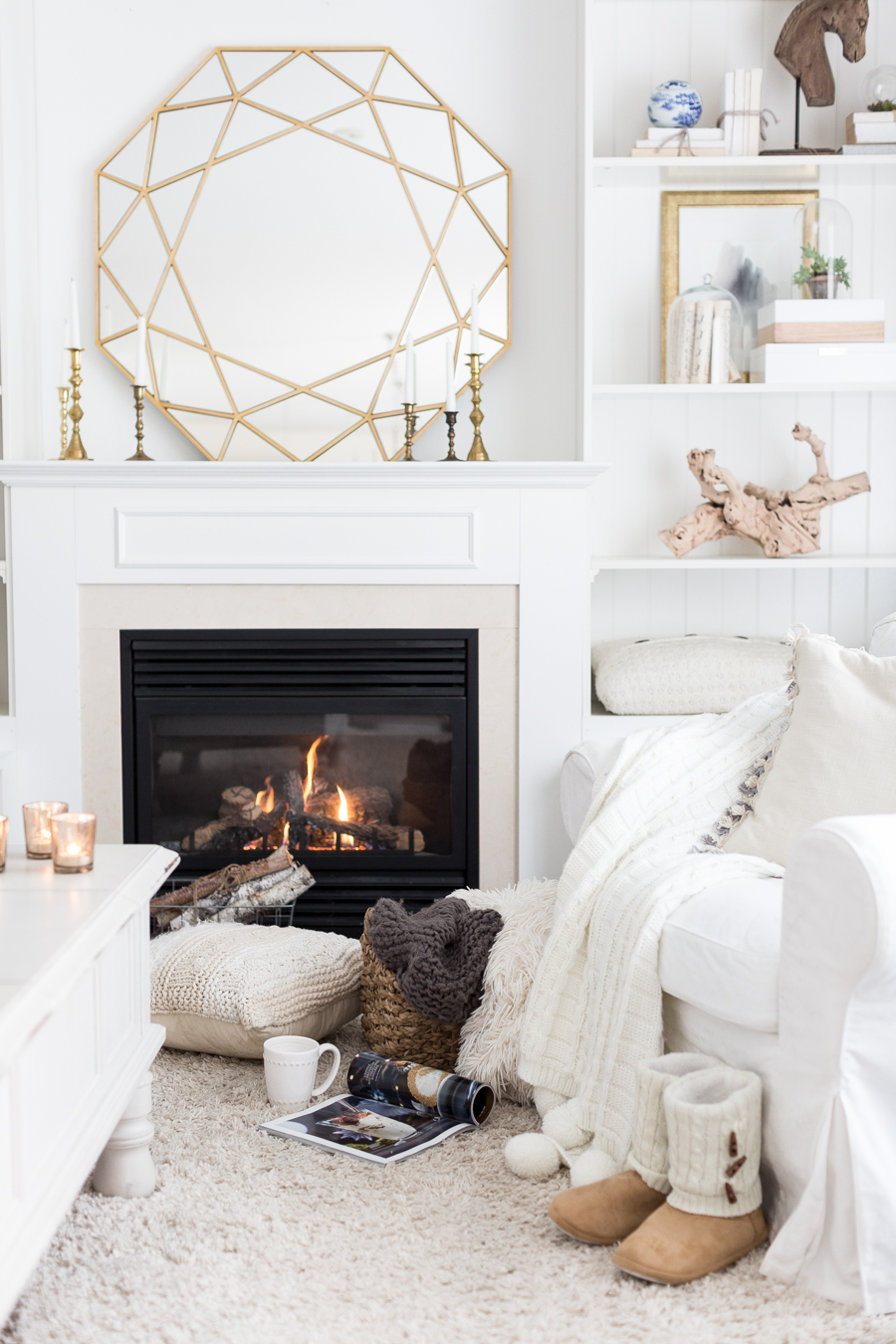 It's about appreciating the small joys in life at all times and being present and enjoying the moment.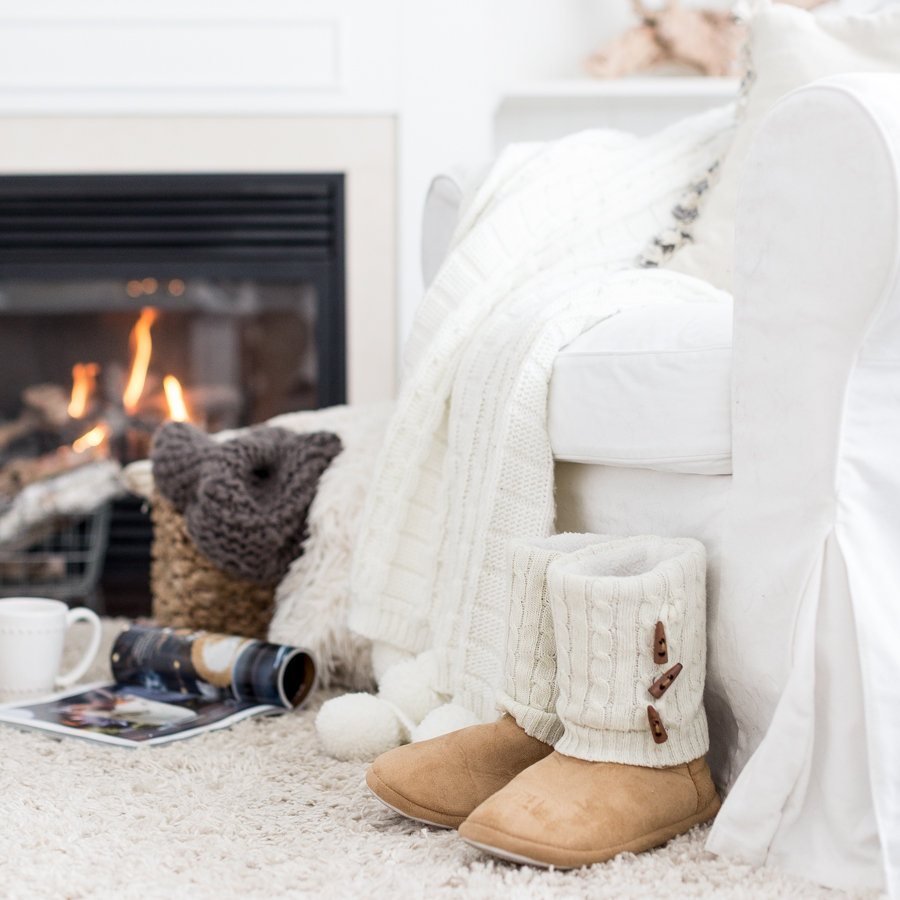 It's wearing your comfy slippers, sweats or your coziest sweater…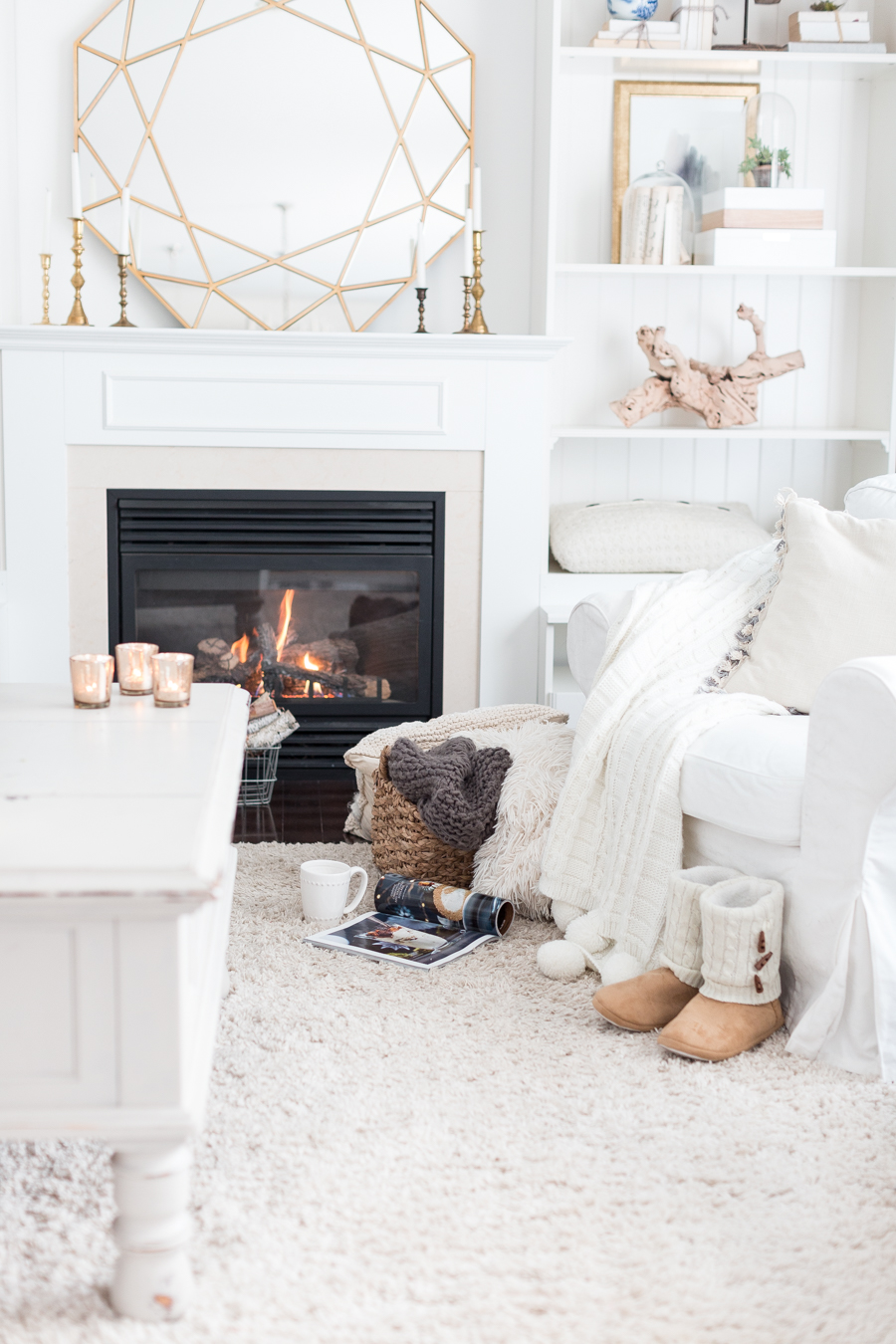 Hygge settings are about creating a warm and inviting atmosphere, but Hygge is not only for winter. It can be enjoyed any time of year and anywhere you are.
It reminds me of a quote I once read "wherever you are, be all there"
What do you think? Wouldn't it be beautiful to live each day in a Hygge way?
I invite you to visit my friends and see how they cozy up their home for winter…
Let's Get Cozy!
……………………………………………
……………………………………..
……………………………………
Celebrating Everyday Life with Jennifer Carroll
………………………………………..
…………………………………………..