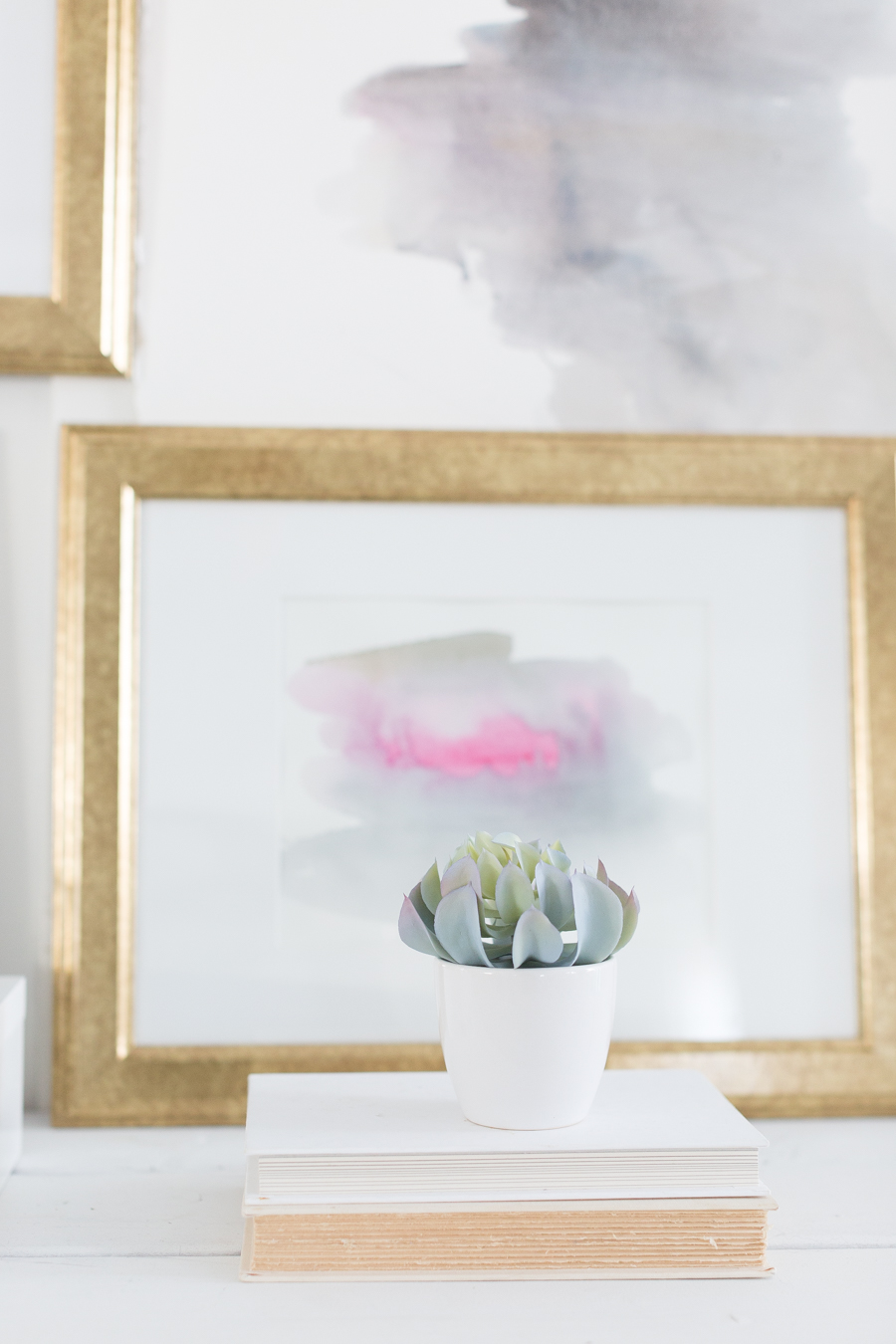 At the beginning of each new year, I crave change in my decor. Perhaps it's the dismantling of the Christmas decorations that drives it, but this year was no different in that I want a change, but at the same time feel that my taste is evolving yet again.
I've never been one to follow trends and truly believe your home should be a reflection of your personality and style.
I also think that your home and taste will evolve according to your current situation and season of life and one should embrace those changes as they come.
It's not uncommon at this time of year for folks to want to 'take on the world' with resolutions and goals and ways to improve your blog and make more money (this seems to be a popular one).  That all seems very ambitious, and makes me want to slow down even more. I miss having my family around during the day and my head hurts when I think about 'optimizing Google searches' by using the correct 'keywords' when I write…something I've never done.
Although I put my heart into what I do, having conversations about SEO, or how to get more Pinterest pins to drive more traffic, or growing your Facebook page or email list just isn't me. There are many – some of whom are close friends – who do, and I appreciate why they do. For me, I love art and the 'business' side of it can sometimes sucks the joy out of what I do.
The blogging industry can be tricky in that if you allow it to, it can make you feel like a million bucks one day and 'less than' the next. So this year, I have decided to focus on those things I'm passionate about and I'd love to once again engage in conversation. I have been ridiculed in some of my circles (not to my face) for saying connection with my readers is more important to me than money, and yes I know that connection doesn't pay the bills, but it's those connections that are important to the core of who I am.
I don't pass judgment on those who wish to be successful and make lots of money. Money has just never been a motivating factor for me as a person.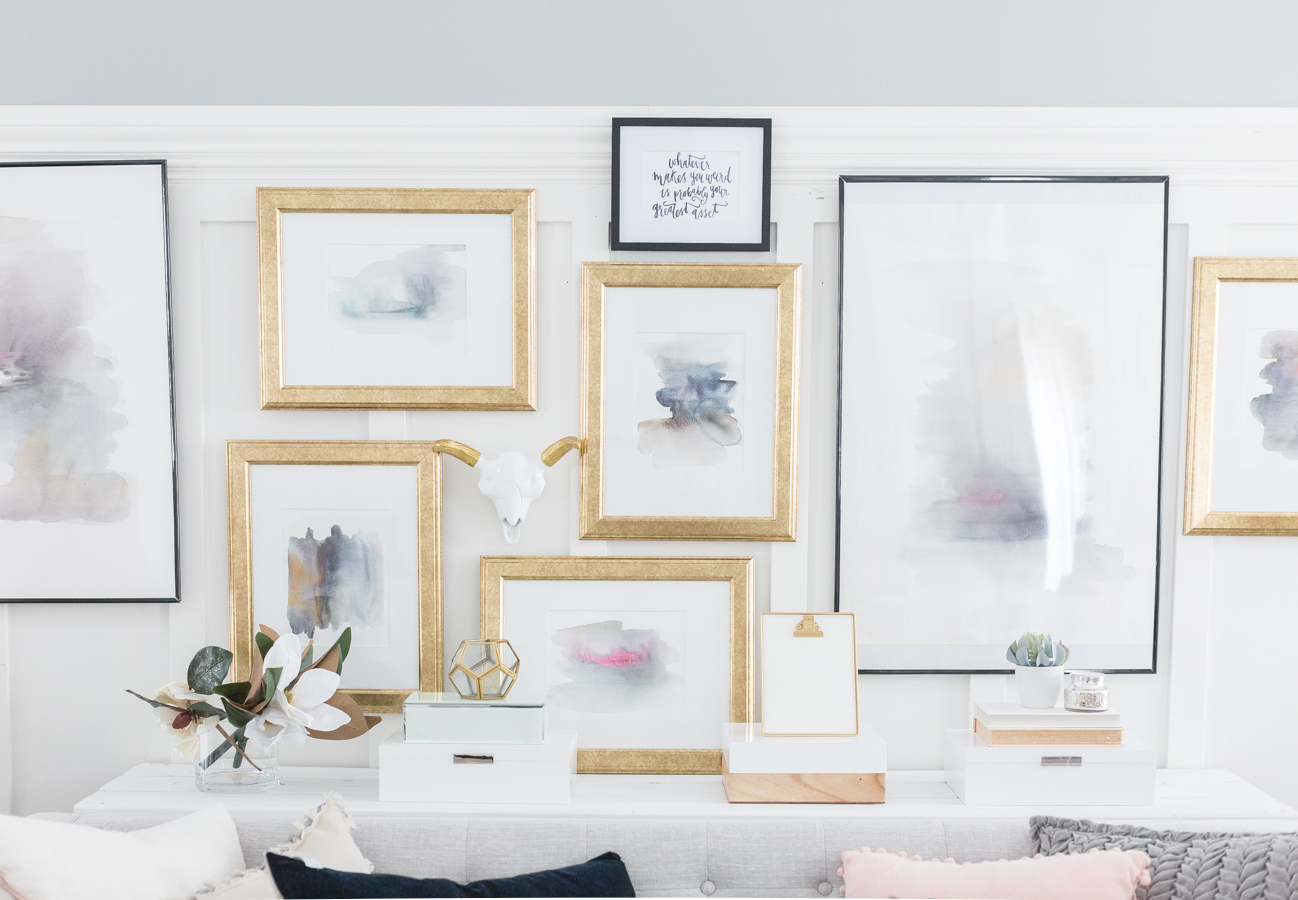 And speaking of things that I'm passionate about… last week while everyone was still sleeping, I woke up early(ish) and painted some abstracts. I used to paint a lot of abstracts using acrylic paint on canvas, but wanted to recreate some using watercolor.  I really love the soft and calming feel of these paintings.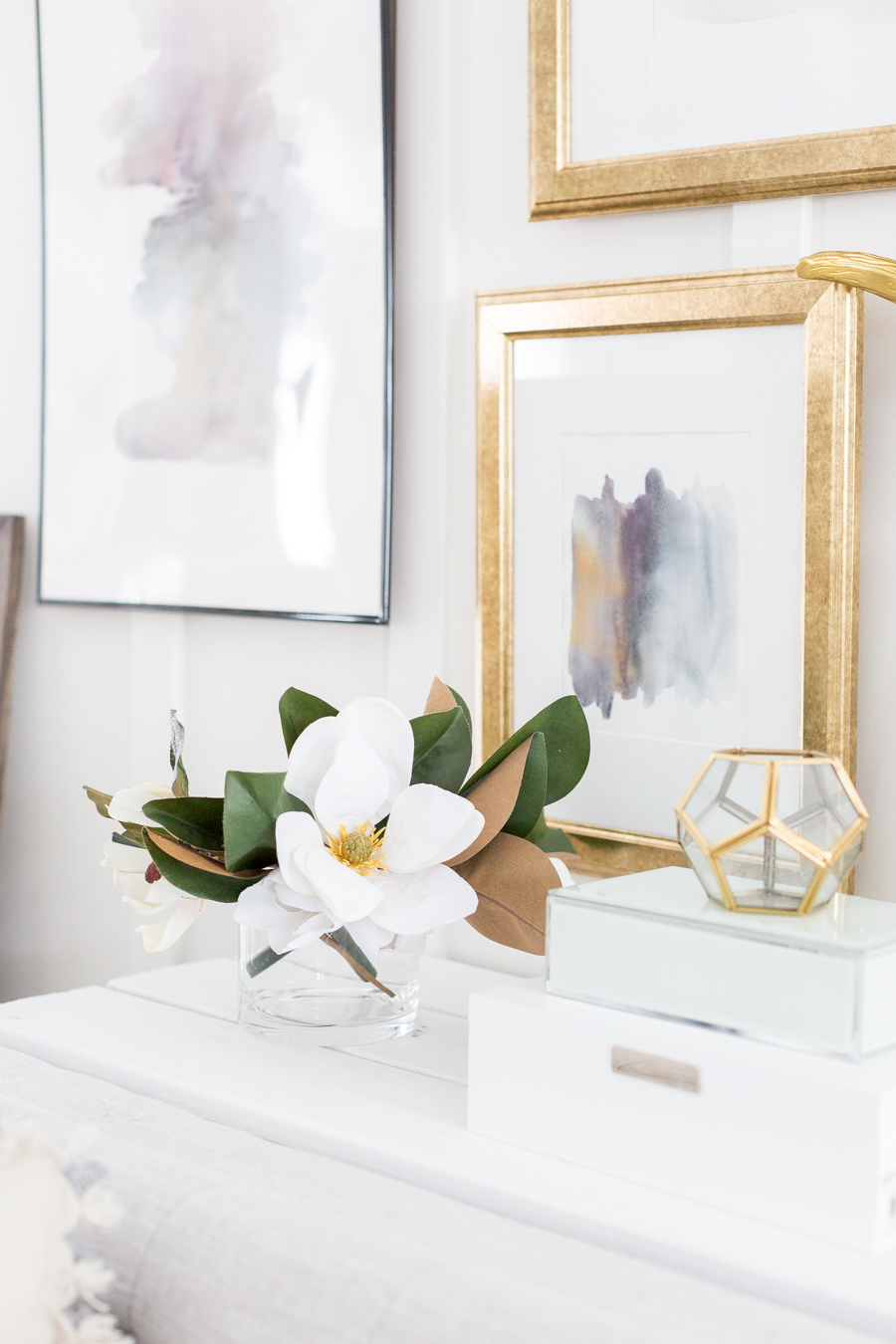 Even though they look super simple, there is a little learning curve to them as you need to experiment with the right amount of 'wetness' on the paper to achieve the right effect. Perhaps I can do a video tutorial if anyone is interested.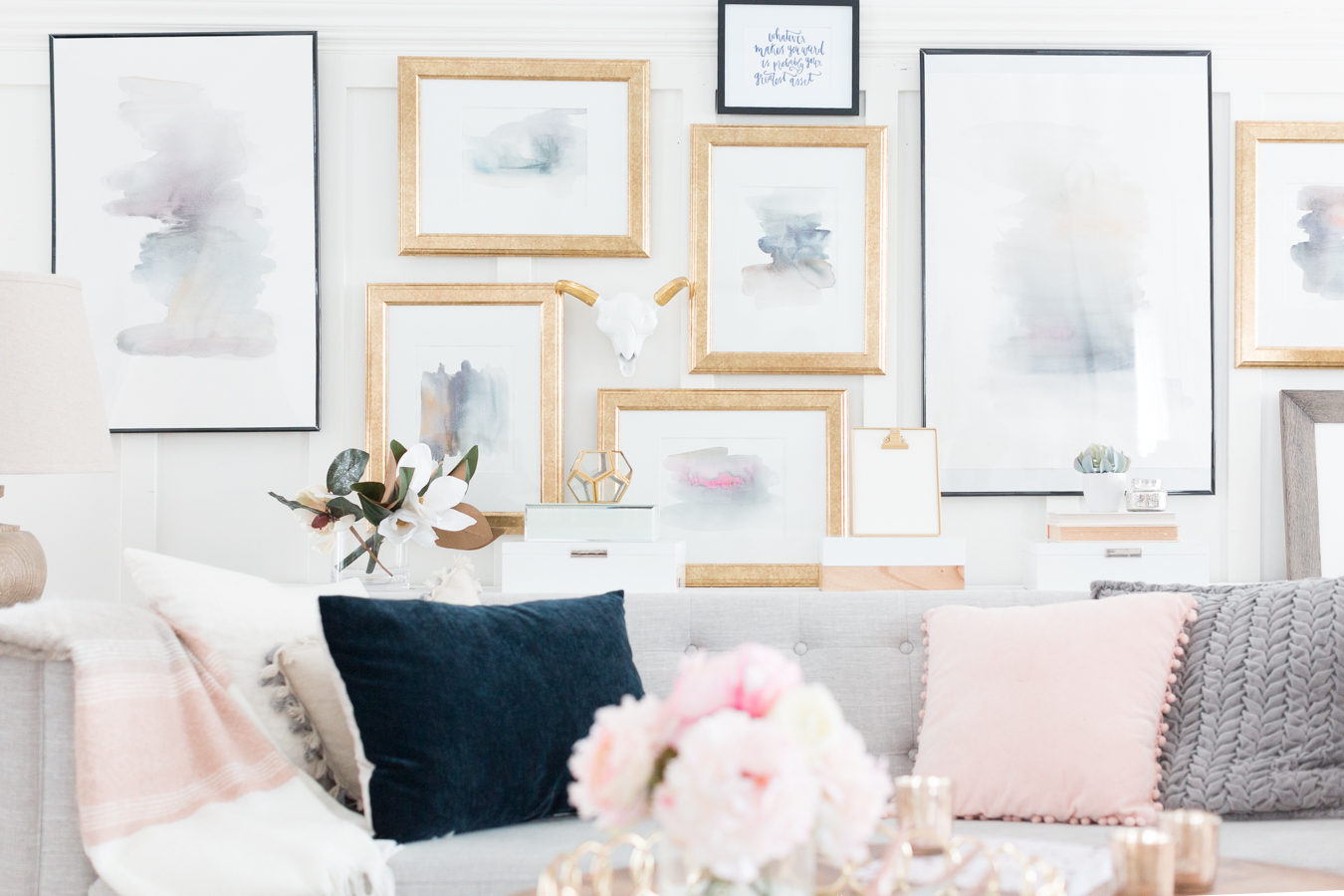 I had some old IKEA frames that I wanted to see against this wall and love how the gold frames compliment the art. The black frames are simple inexpensive poster frames from Michaels.
Seeing the photos now, I realize I probably should have waited for hubby to help me with the installation as leveling frames is not really my forte. Who am I kidding…leveling or centering anything is not my forte.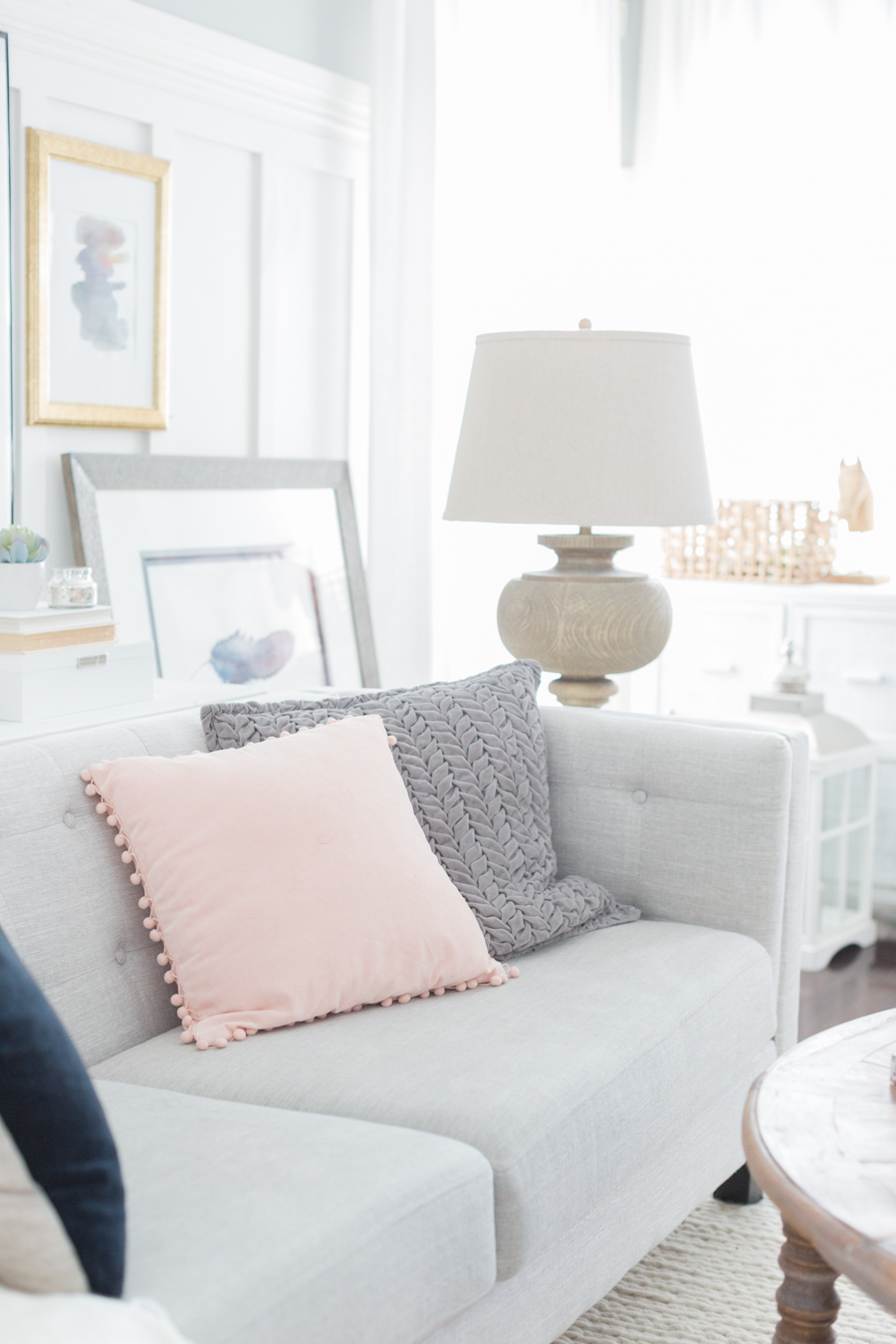 I will probably have him re-do them this weekend, but sometimes I get a little impatient to share these things with you.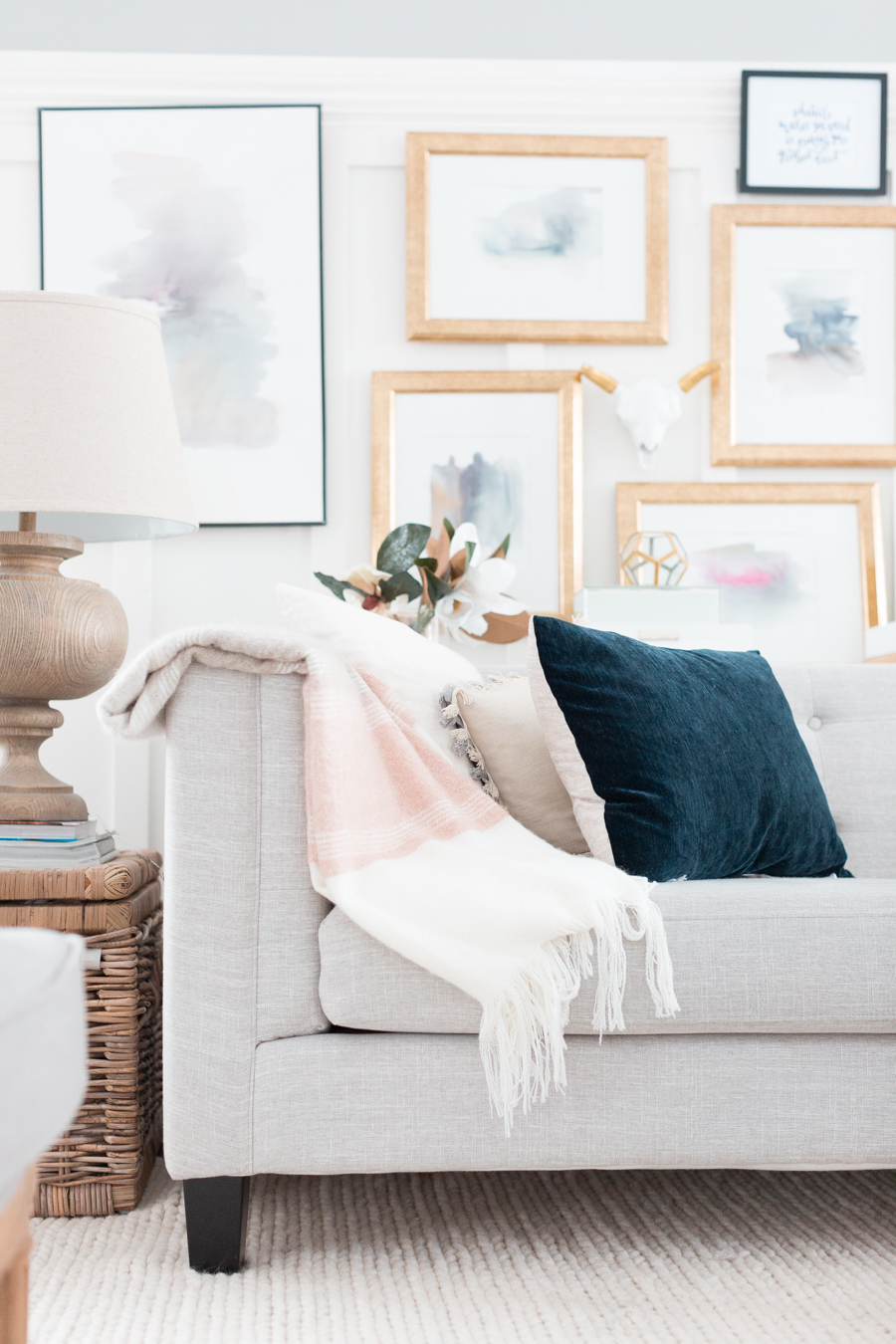 I also placed the lamps at either side of the couch again.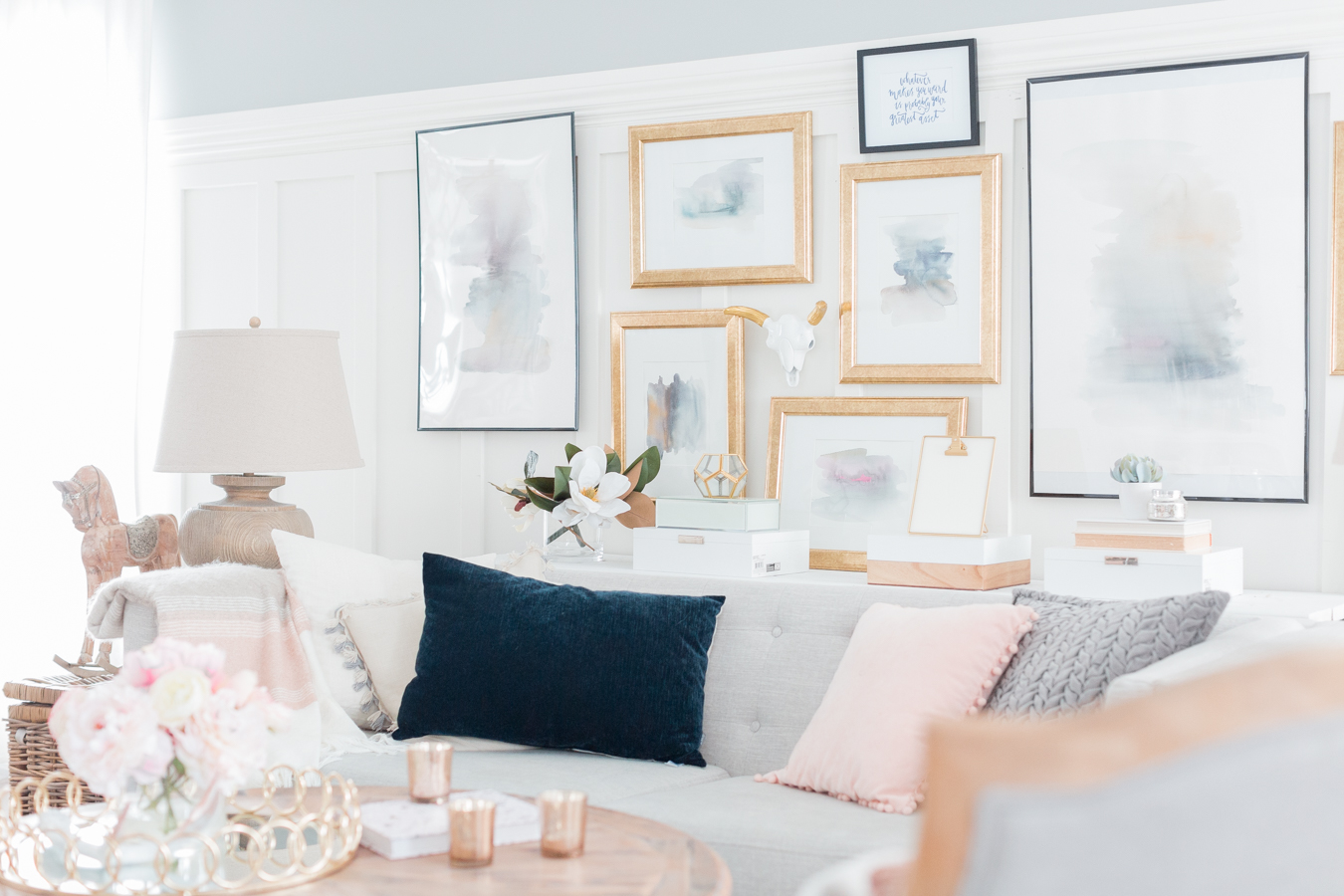 I'm not sure if it's too Christmas'ey or not, but I decided to keep the horse as it's so pretty and I didn't have the heart to put it away yet. And just as I think I need to move on from blue, there I go again. Which goes to show you that even though your taste might evolve, there is always going to be one or two things that remain a favourite. It's what makes your own home and decor unique, I suppose.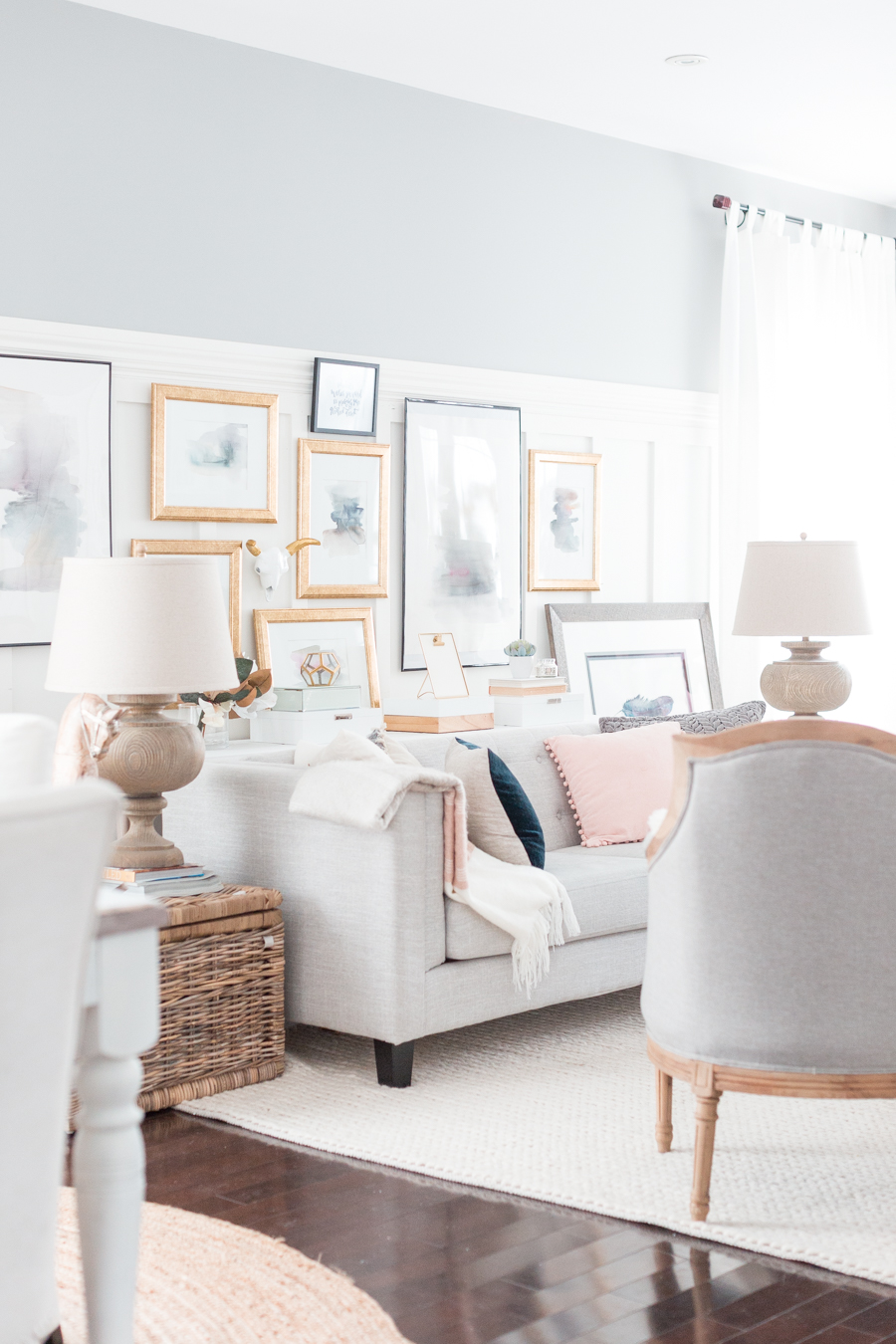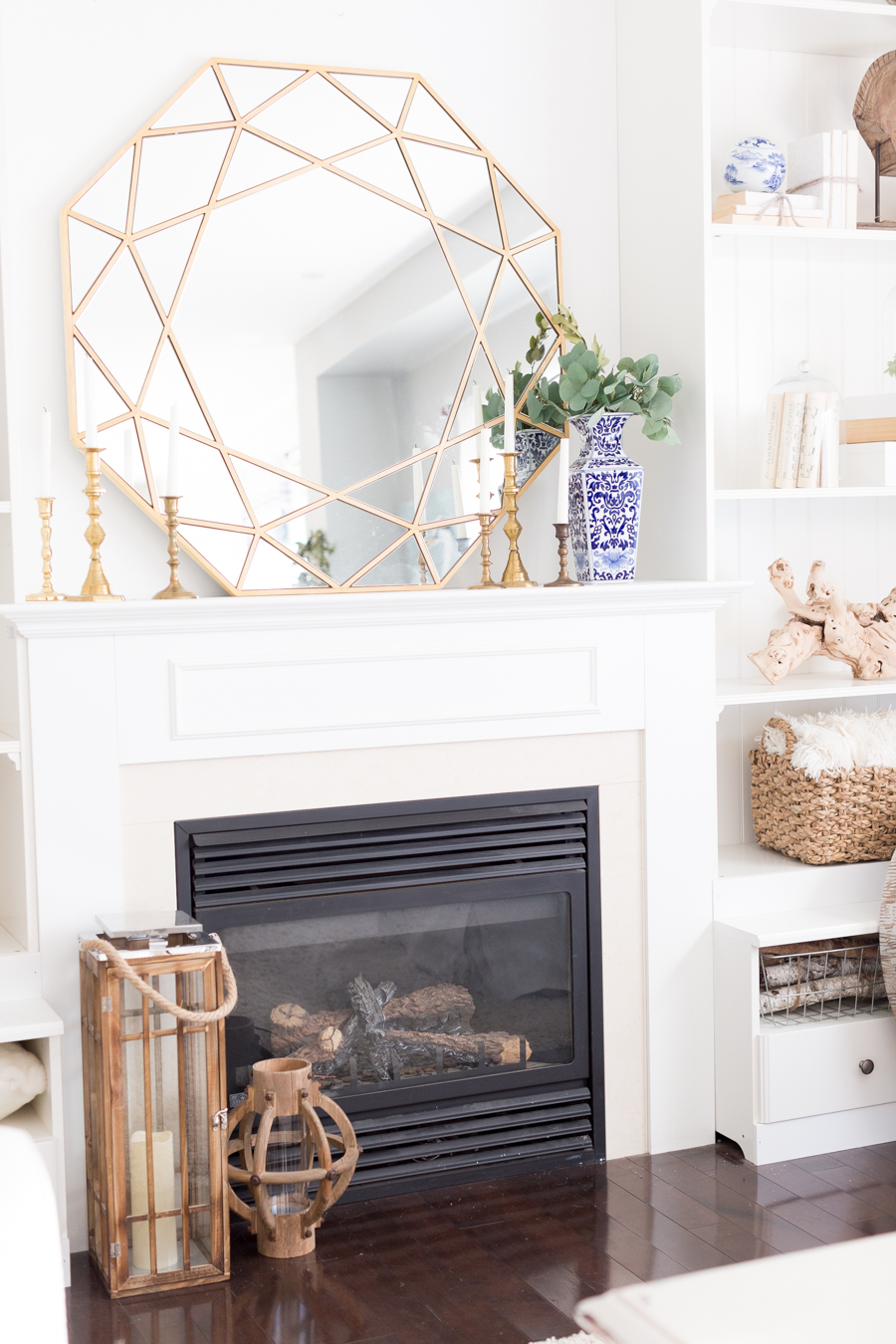 I also moved the mirror to the mantel and think it fits nicely in this space. I'm kicking myself for missing a 40% off sale of ginger jars at a local shop, so I will have to wait until the next sale to buy two large ones to place at either side of the mirror.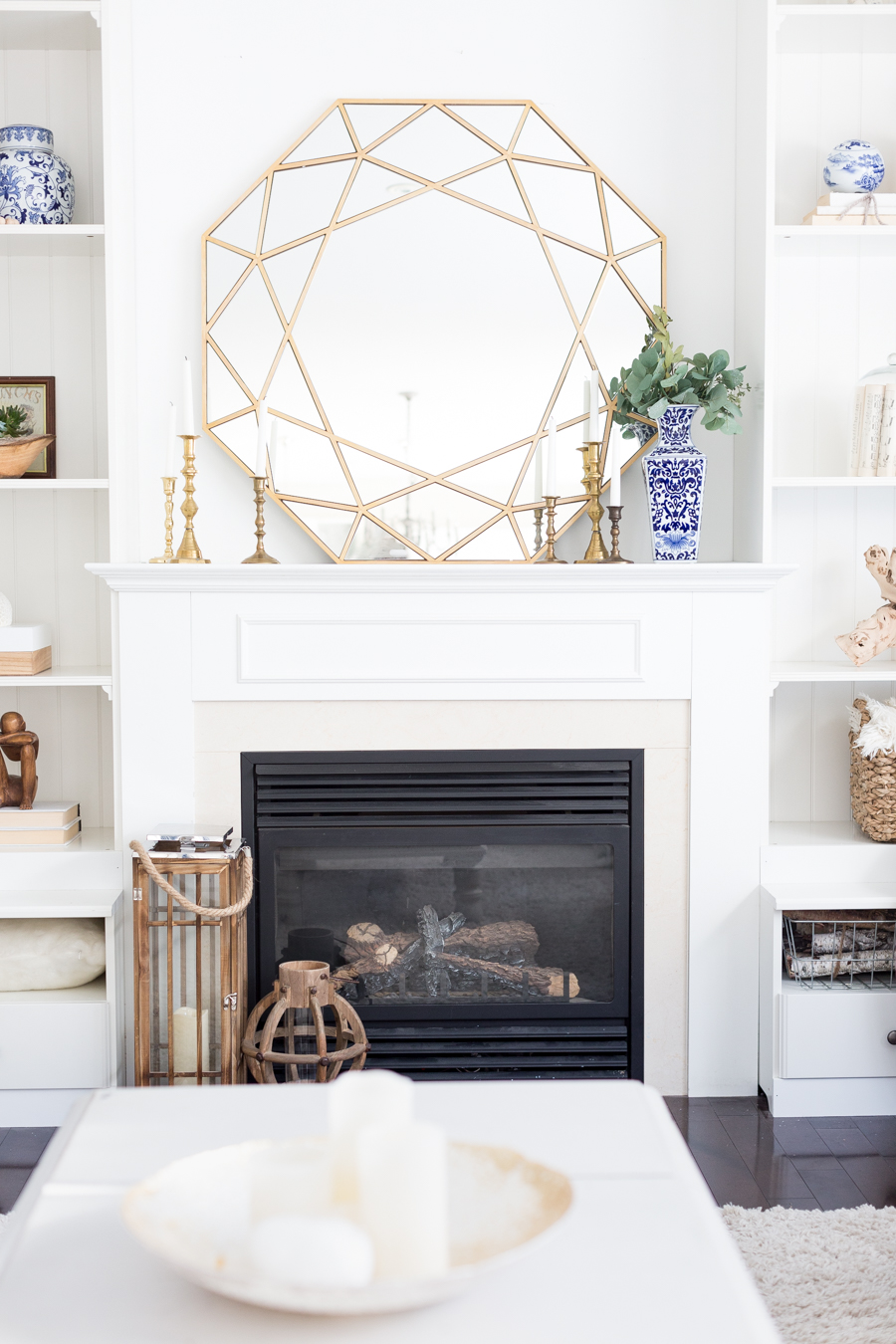 Well, that's all I have for today. I hope your year is off to a great start and would love to hear whether you too feel a need for change at the beginning of the year and if so, what changes have you made?
much love,