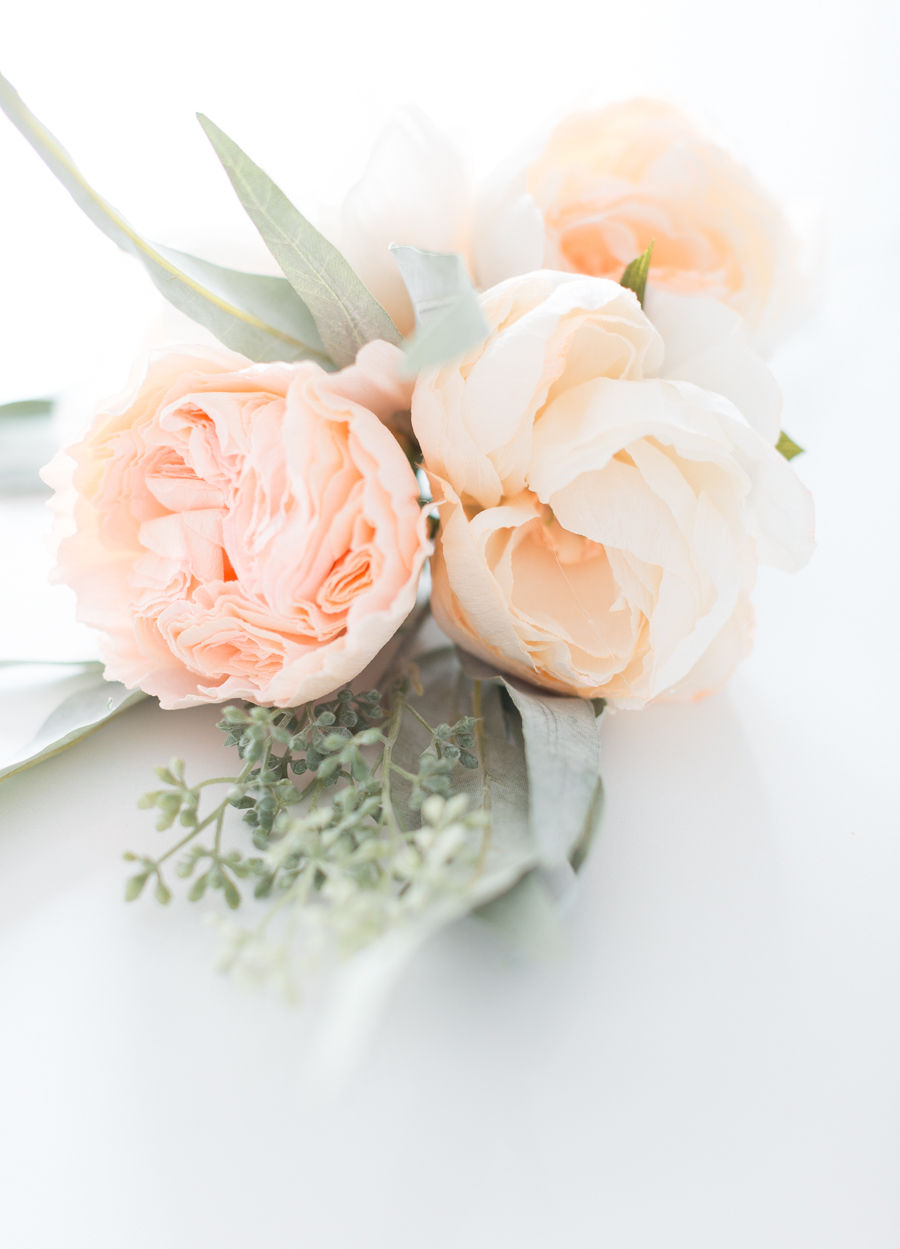 A couple of weeks ago while picking up some groceries for our New Year's Eve party, I noticed that the little flower shop at our grocery store had closed. I'm not really sure what led to that decision, but it broke my heart as that was my go to place to buy relatively inexpensive flowers. Since then, I've been wanting flowers but I'm not really willing to pay the high prices florists charge.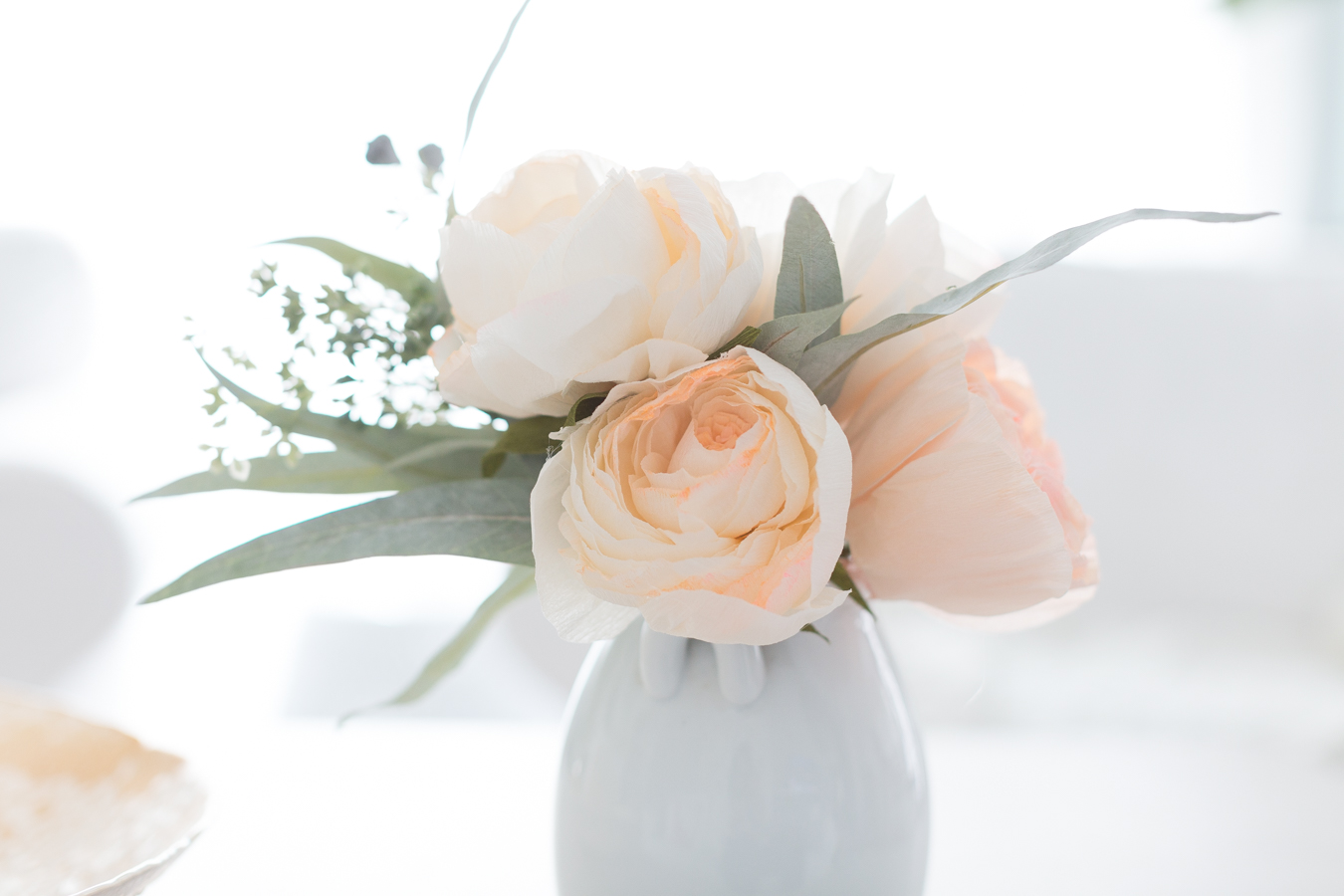 I've been craving fresh flowers which probably was the main factor for me having the most amazing dream last night…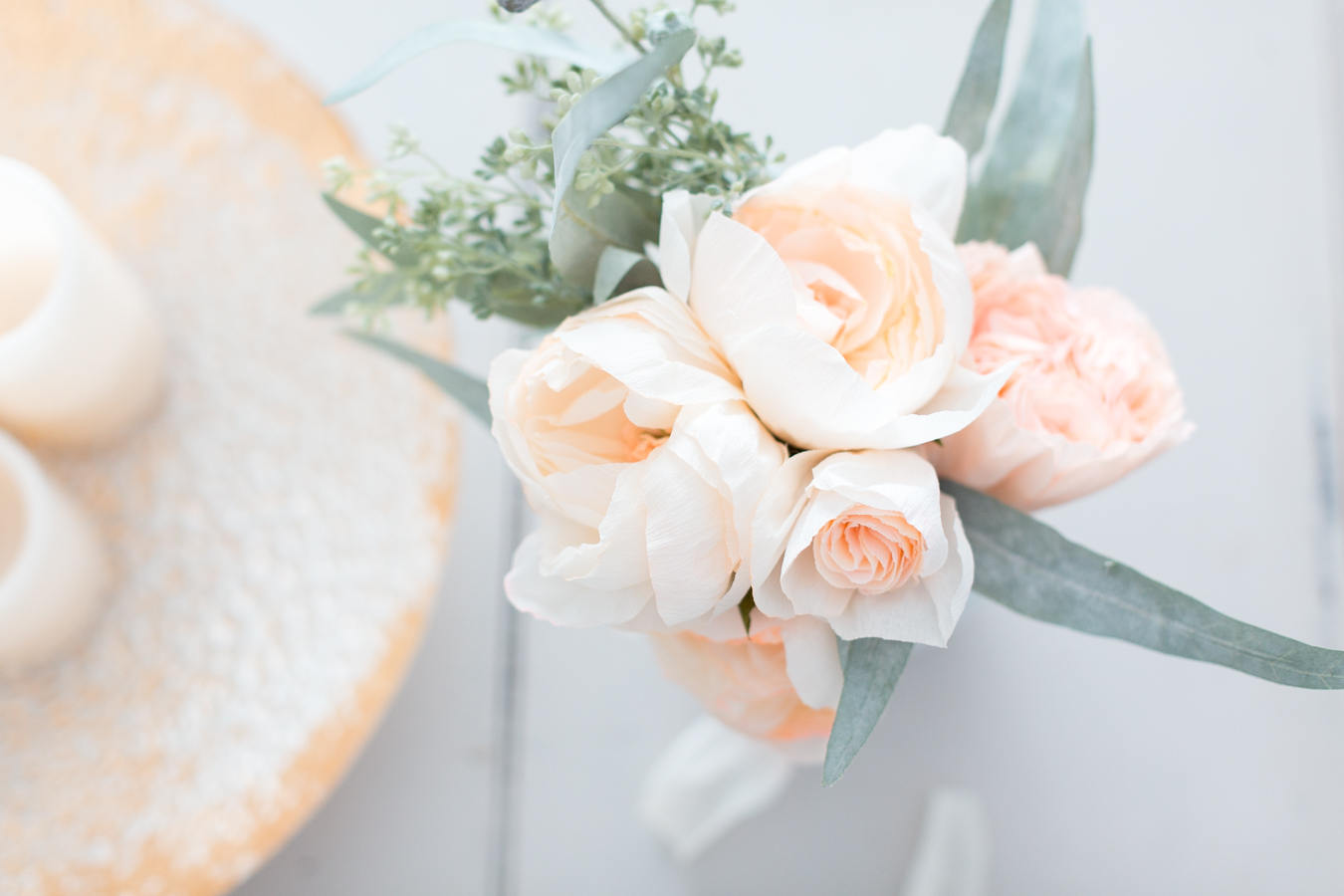 I dreamt that my mother-in-law had the most beautiful hidden garden. While visiting her, I saw these gorgeous peonies on the table and when I told hubby how much I loved them, he took me by the hand and opened these beautiful French doors that led to a garden that looked like a glass house with mossy cobblestone floors. Inside were gorgeous giant peonies, lilacs and all kinds of roses, including gorgeous roses hanging from vines all intertwined around white lattice. There was a little perfectly chippy green bistro table and chair and I could even smell the fragrance of the flowers. It was one of the most beautiful vivid dreams I've ever had.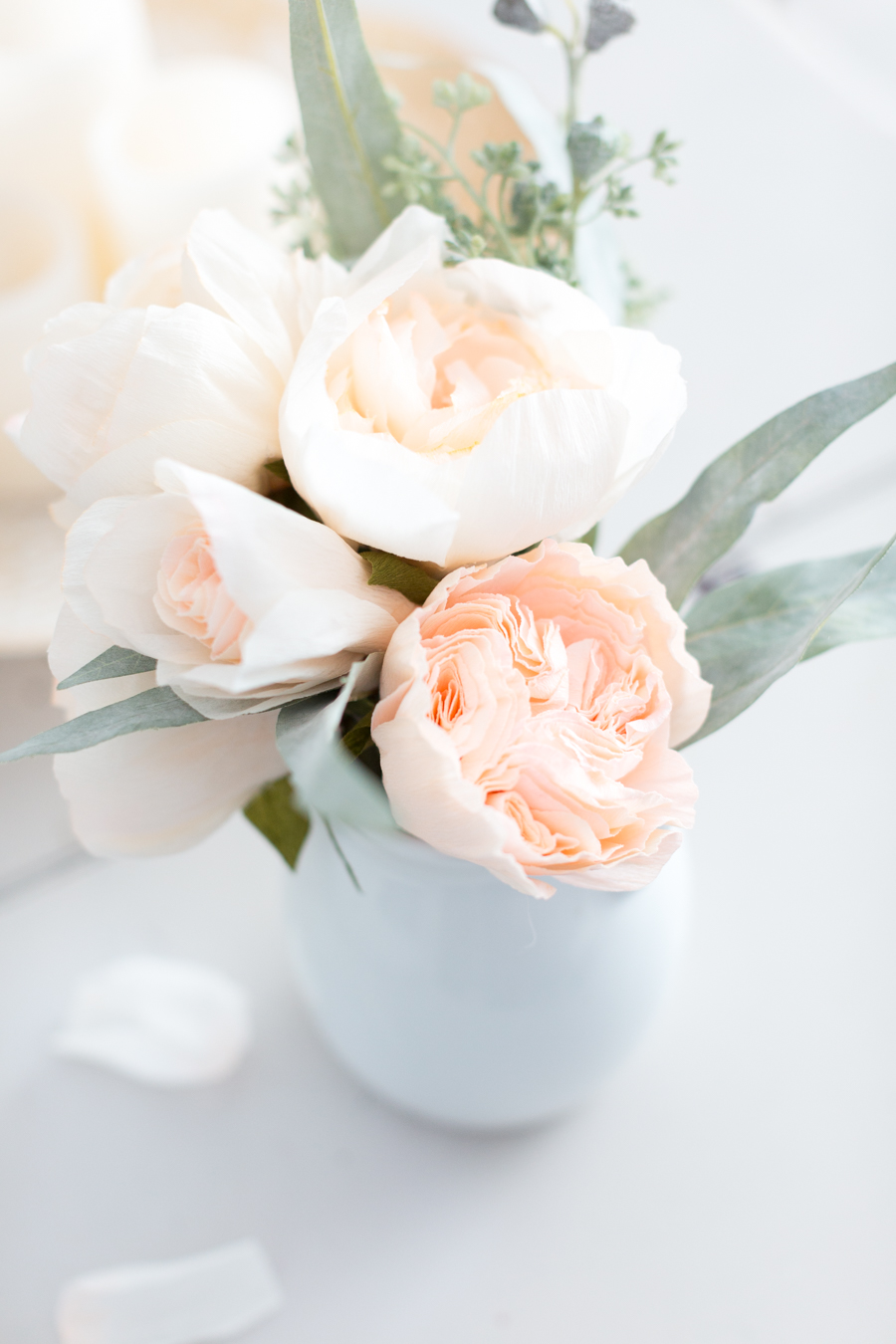 As I couldn't stop thinking about the gorgeous flowers in my dream, I decided to make some paper flowers of my own. 🙂
Making paper flowers is perhaps one of my favourite things, but I haven't done it in a long time so it felt so nice to create them again.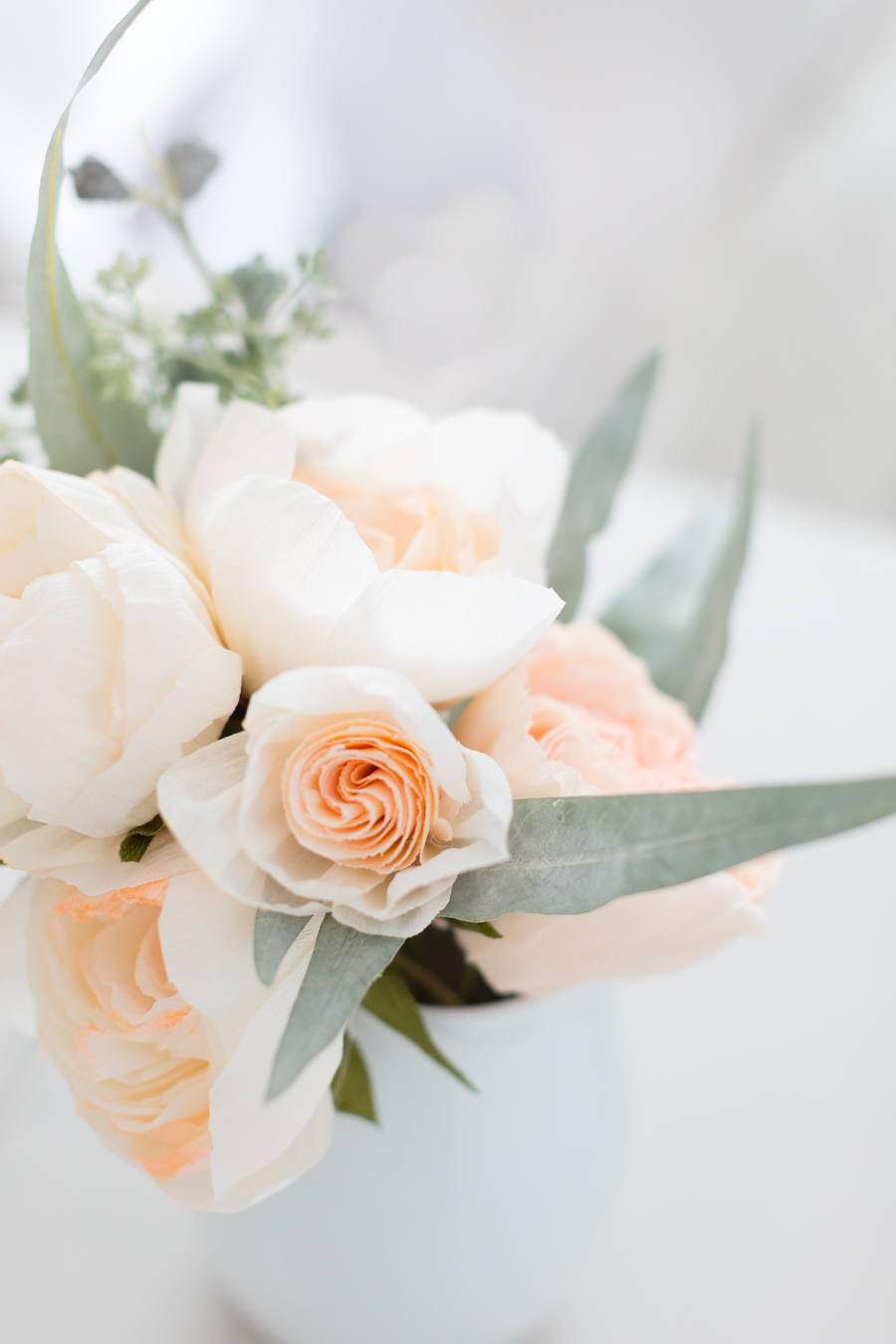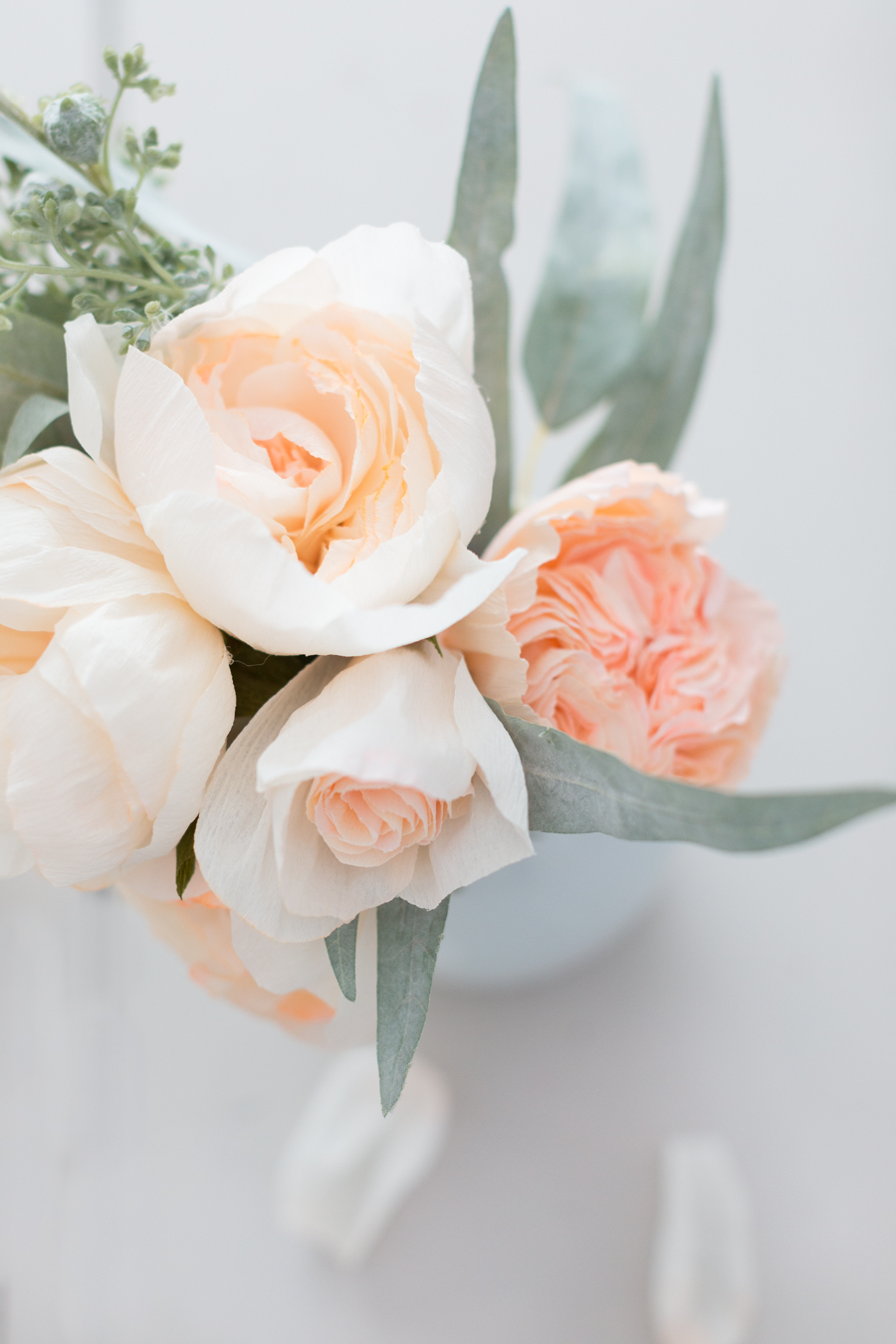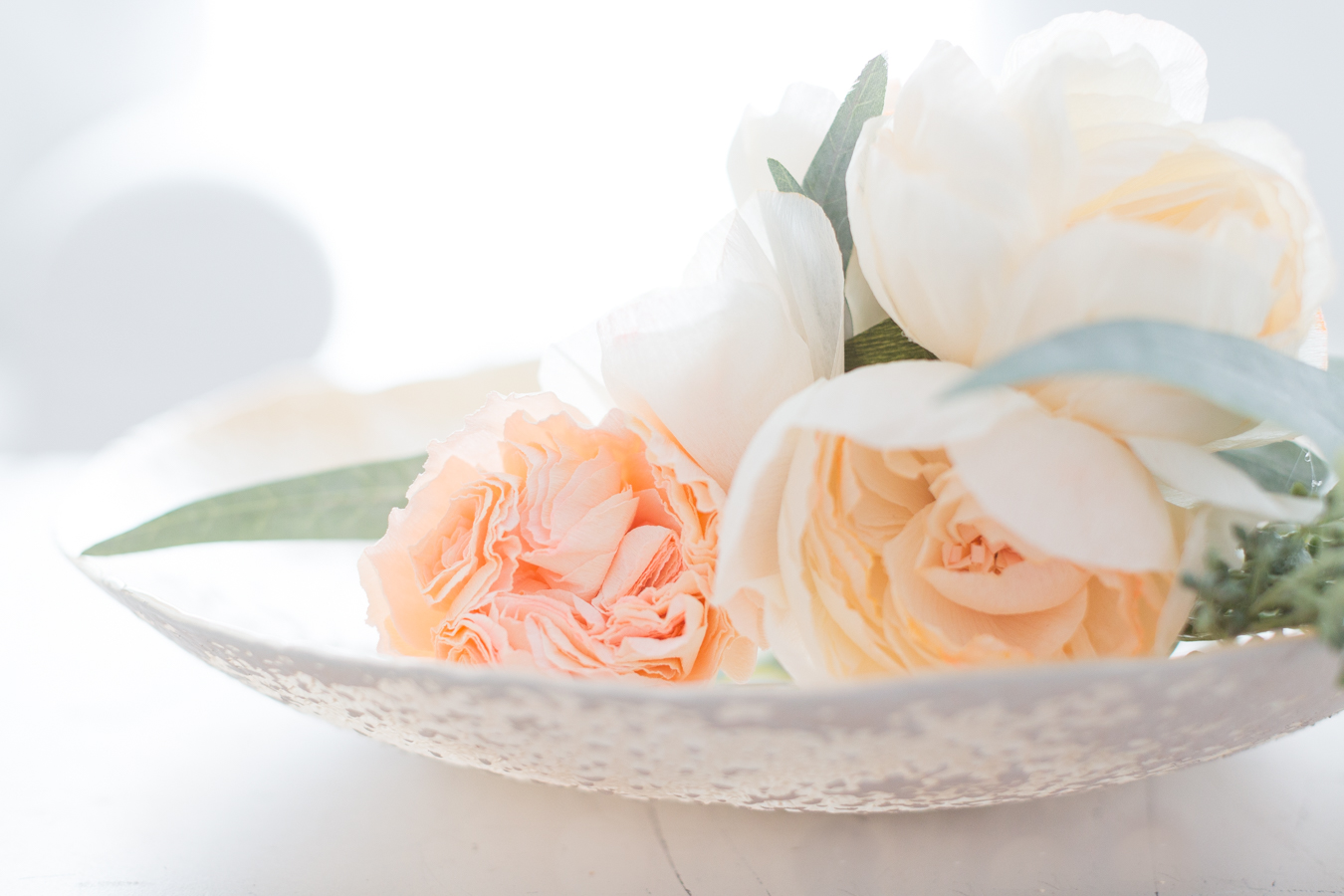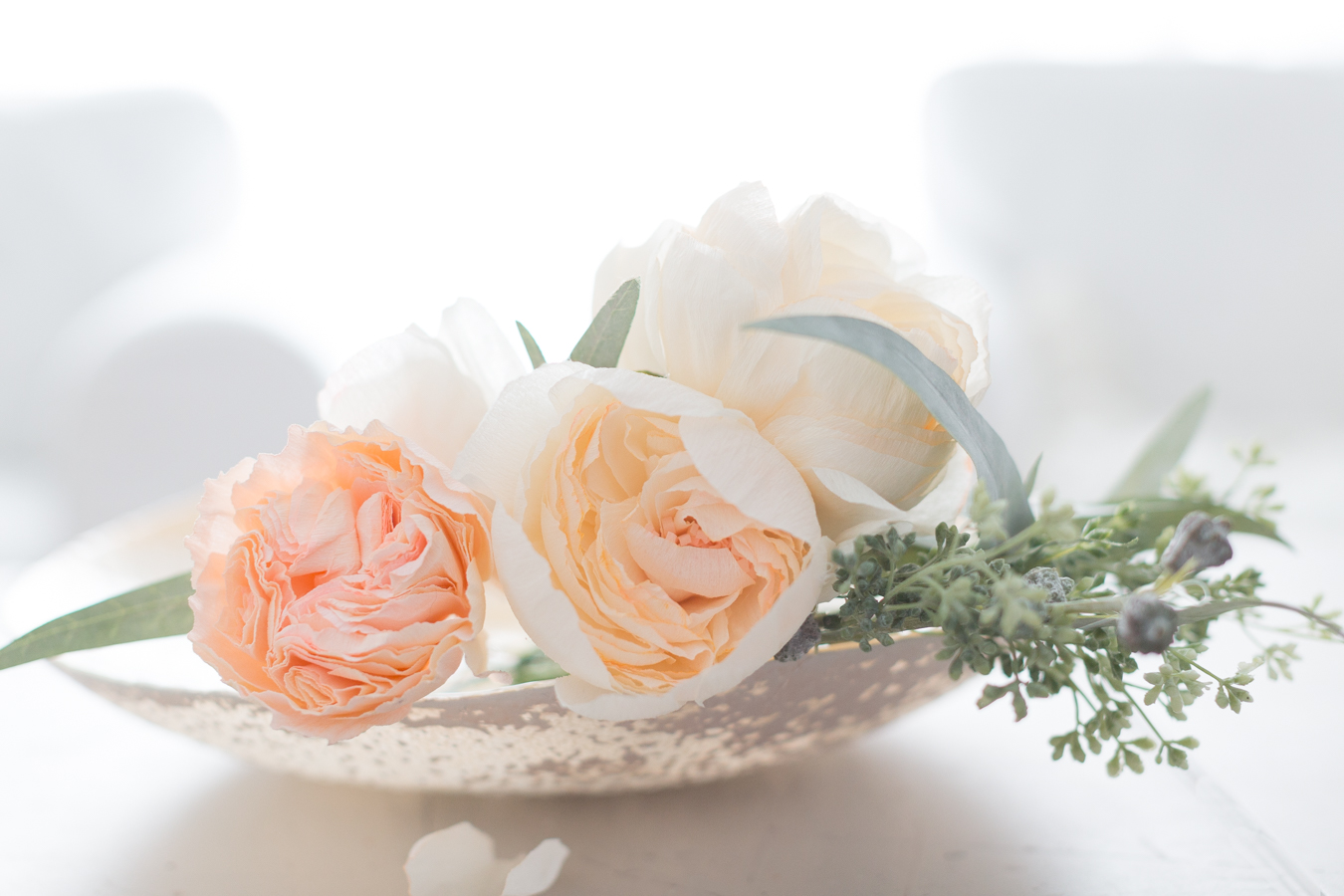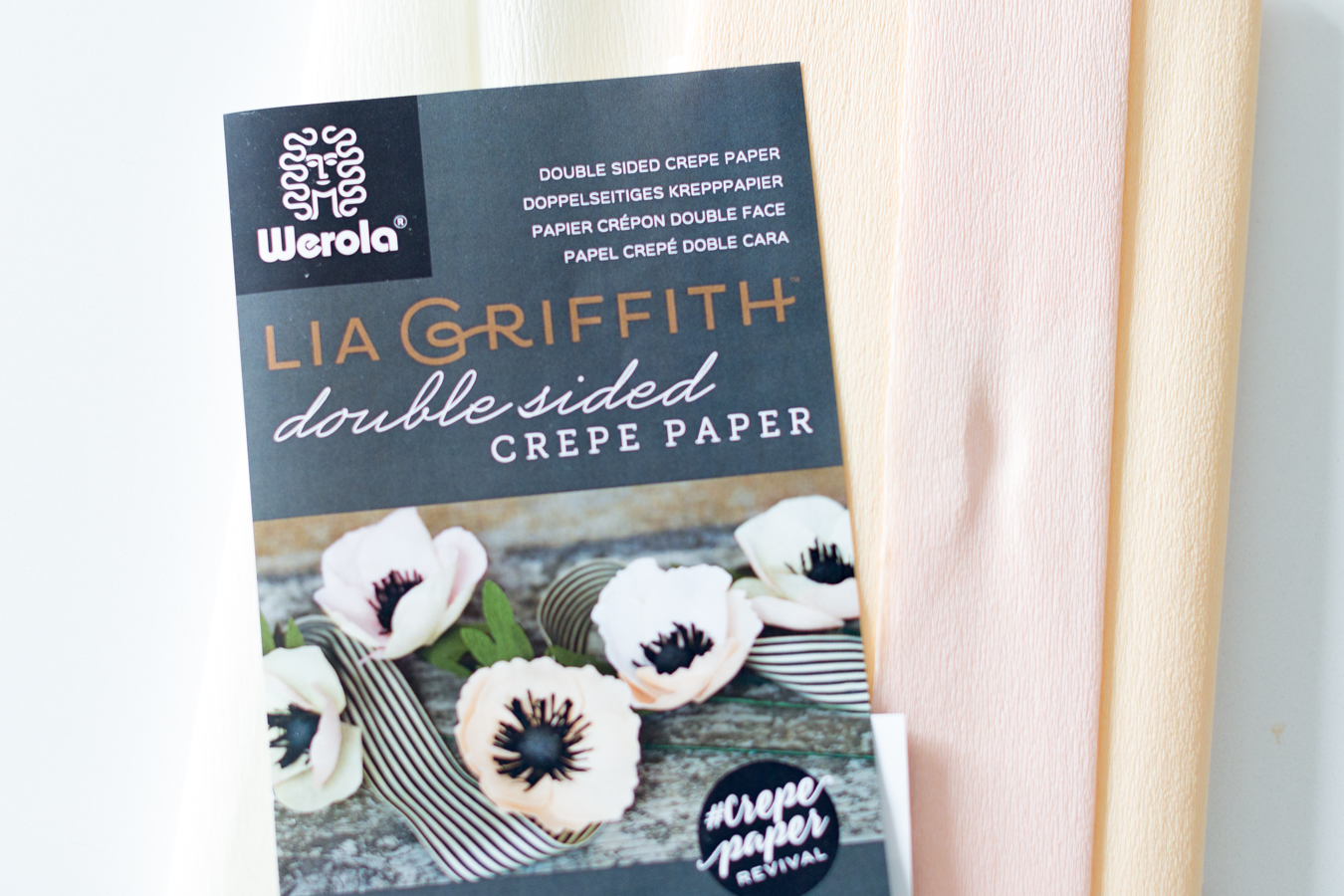 I used some of my friend Lia's gorgeous crepe paper.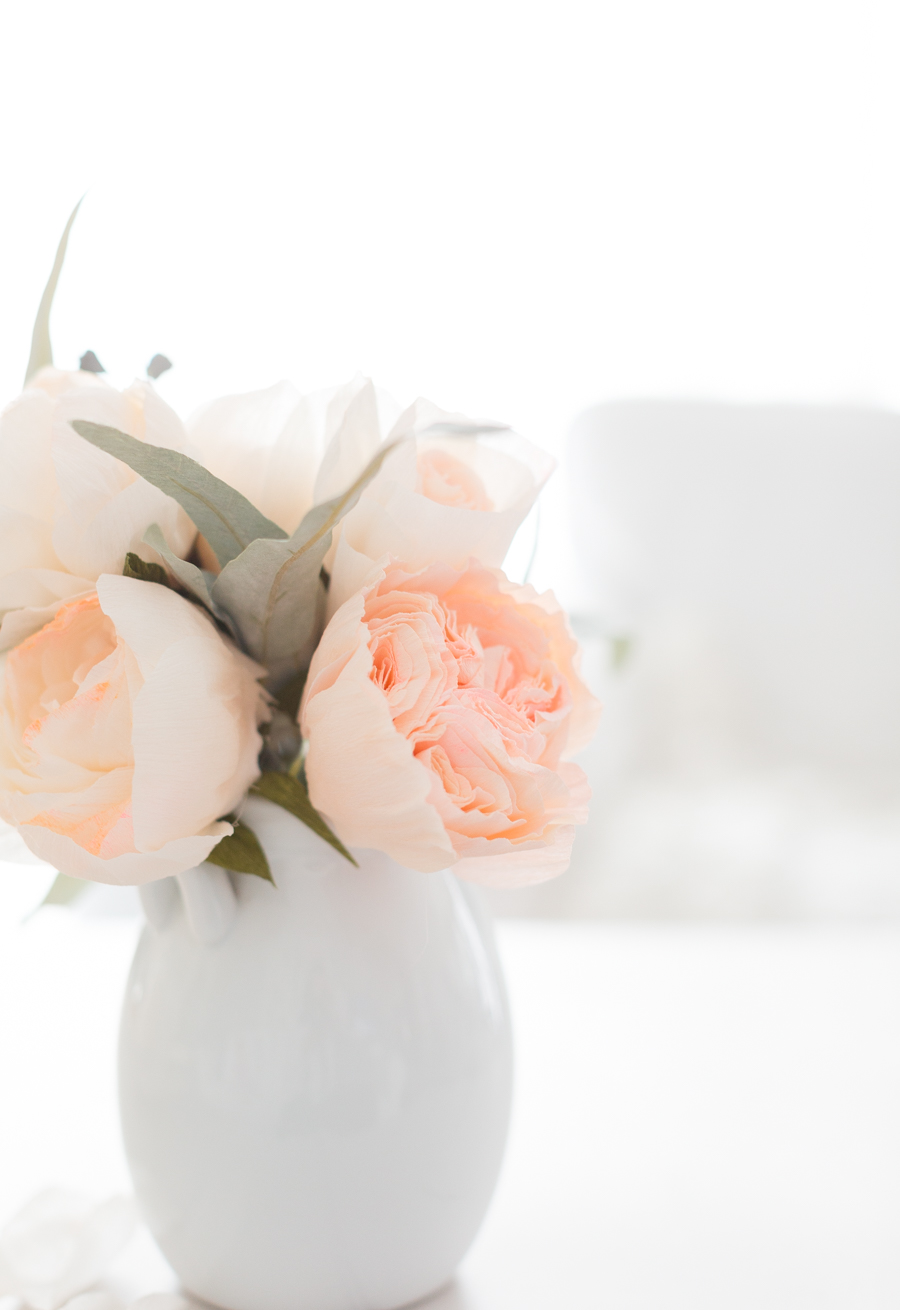 Maybe I'll make a tutorial of the flower making process, even though I kinda winged it.
Have you ever had a dream that stays with you for the entire day? I'd love to know.
Thank you for being here today.
Hope you have a beautiful day.
much love,