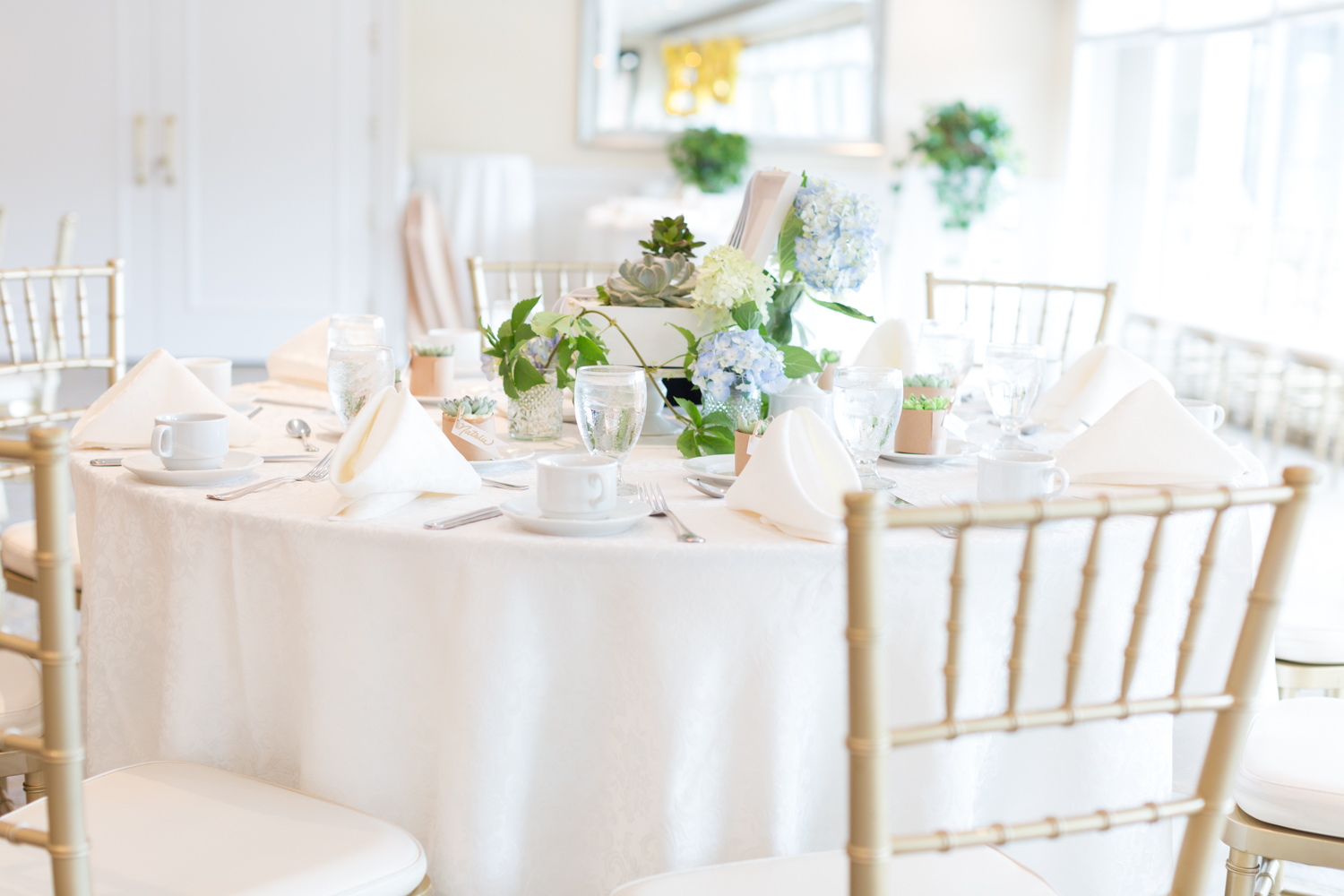 About 5 months ago, my mom and youngest sister threw a baby shower for my other sister. I wanted everything to look bright and airy and I think we accomplished it. Party planning is actually something I really enjoy as I love collective items and seeing it all come together.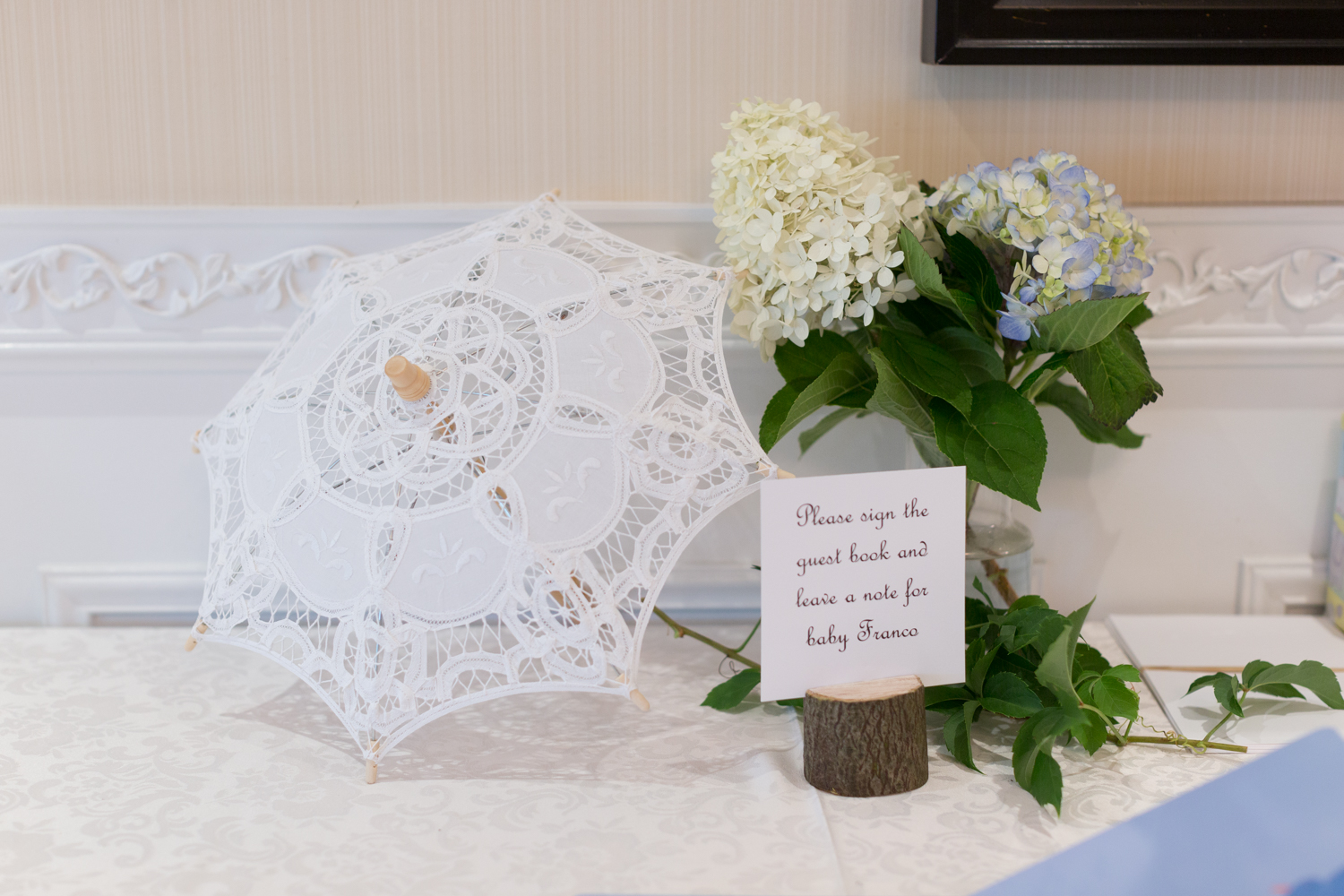 I had ordered several of these parasols online and was going to fill them with flowers and hang them along the gift table. But when they arrived, they were so much smaller than I thought they'd be. Ugh. No wonder I thought I had gotten such a good deal! ha.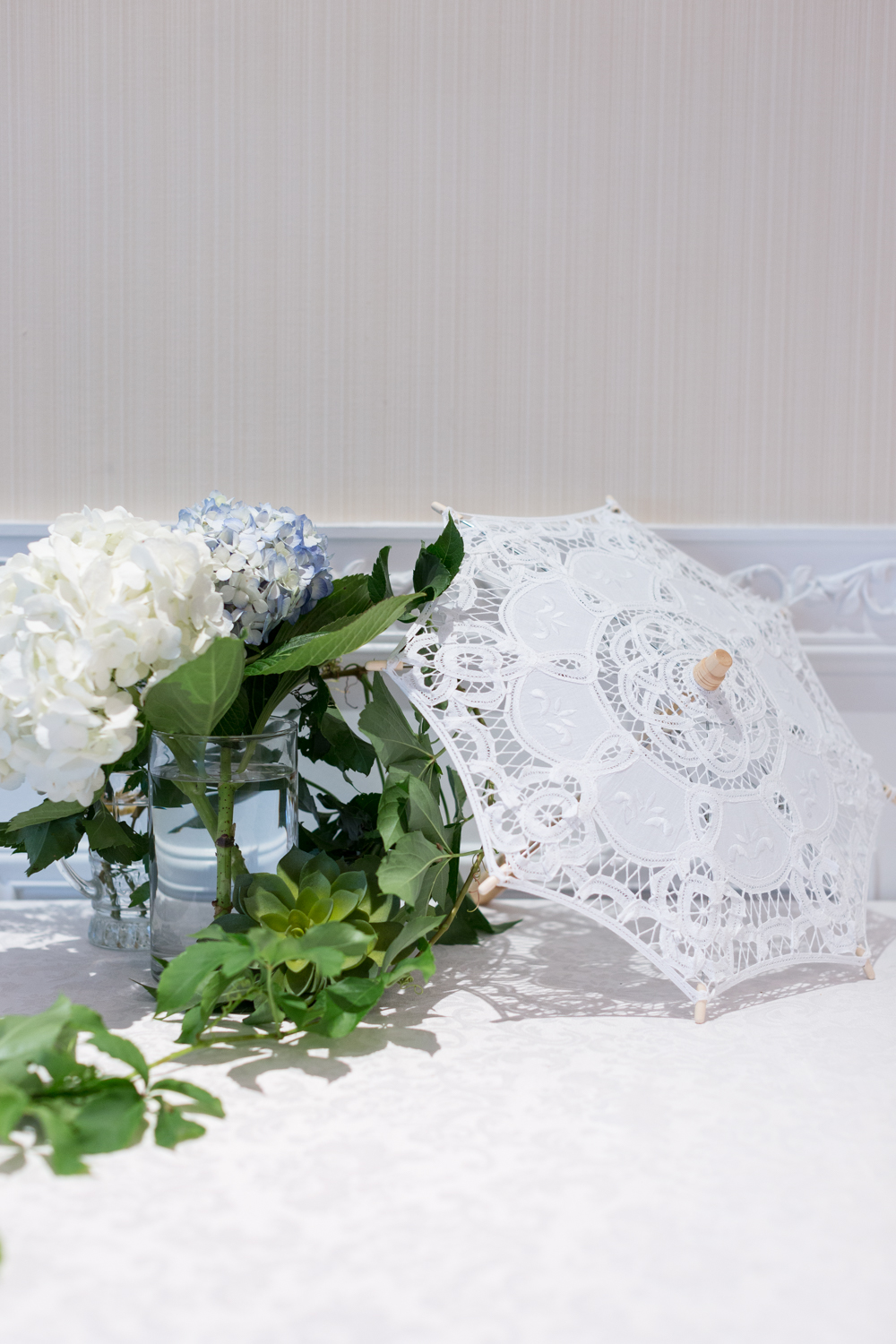 The still looked pretty – albeit small – along the table.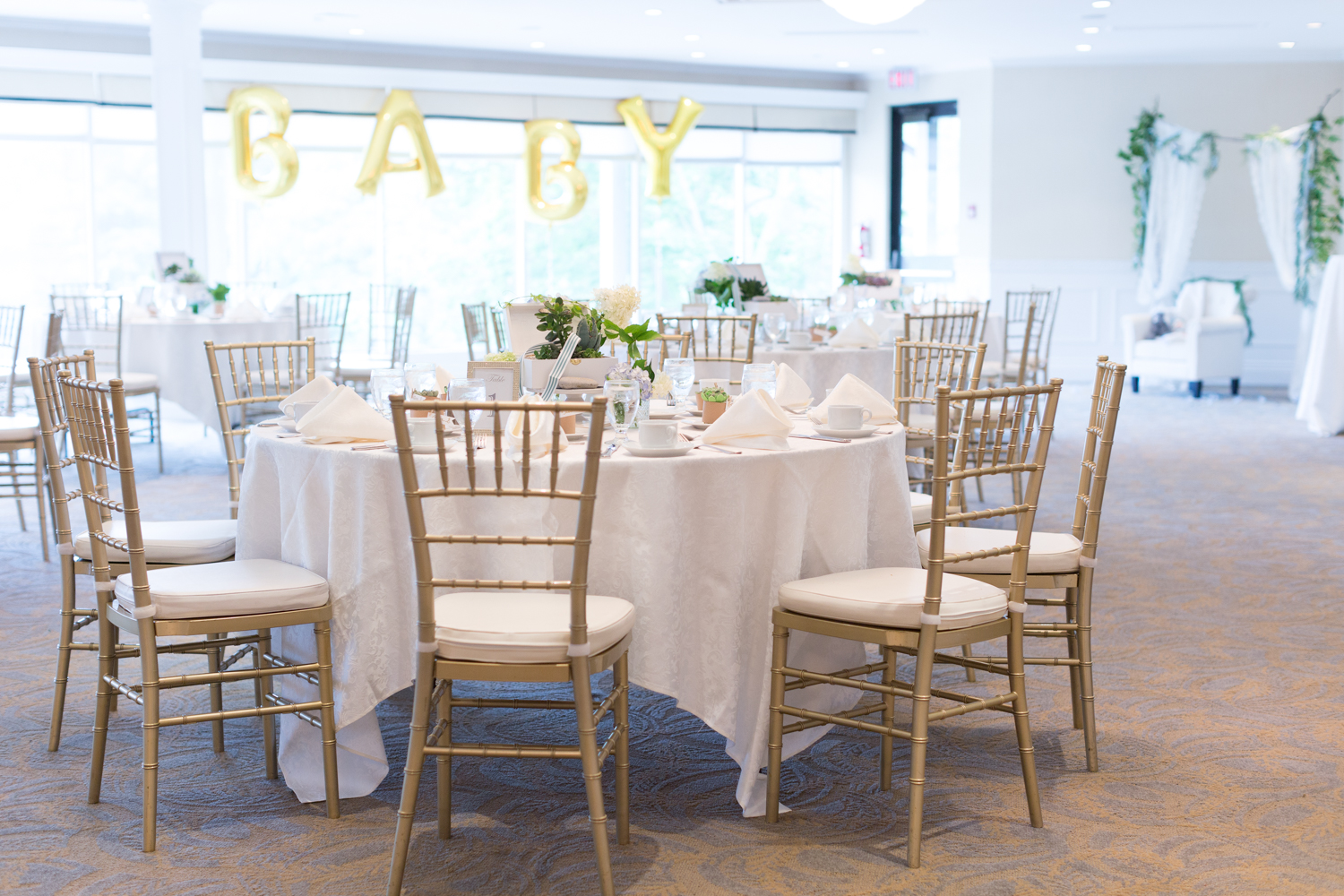 My brother-in-law rented the most beautiful hall and I was so happy when I saw these gorgeous chairs and all the white in the room.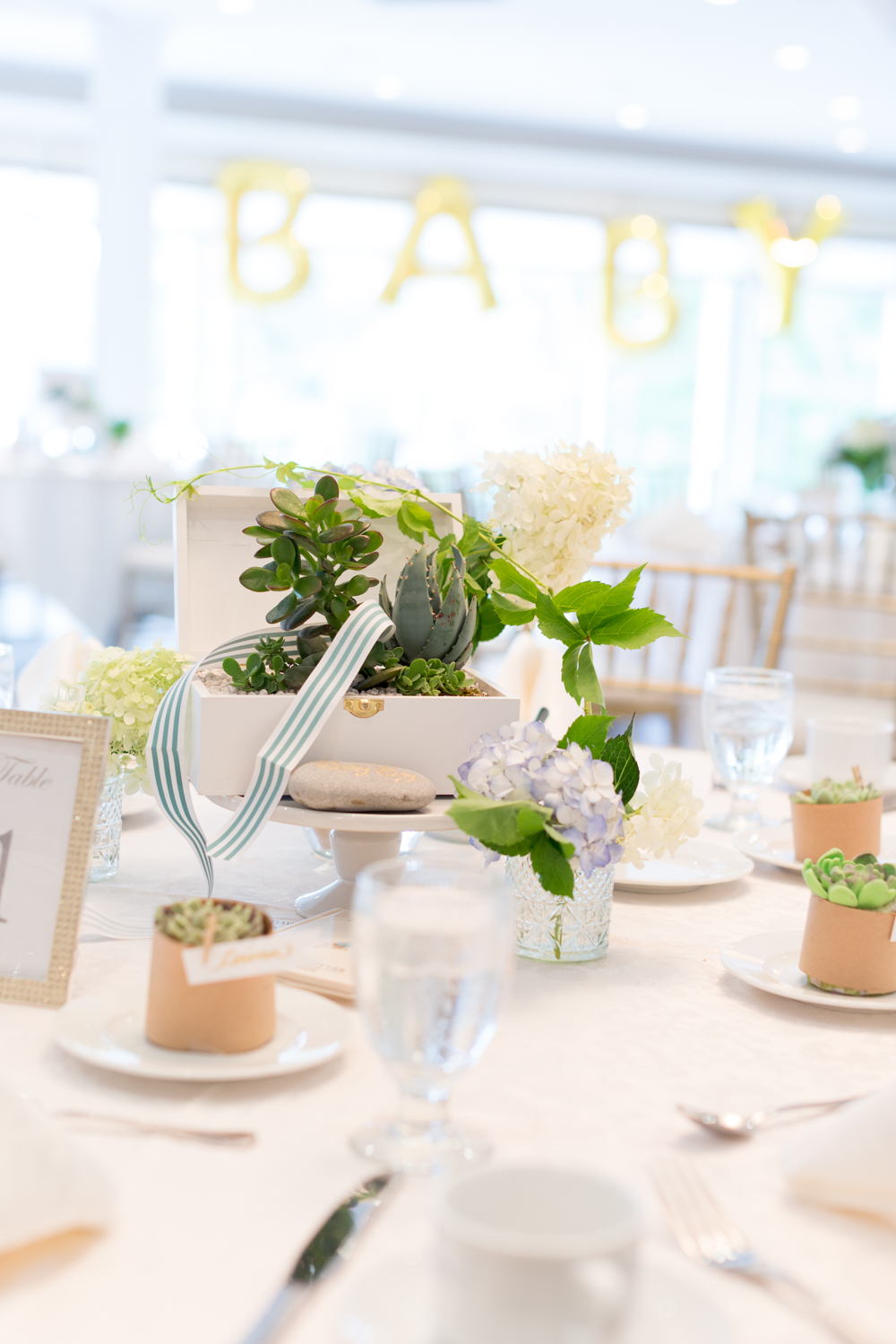 Here is a little video that explains some of the decor….