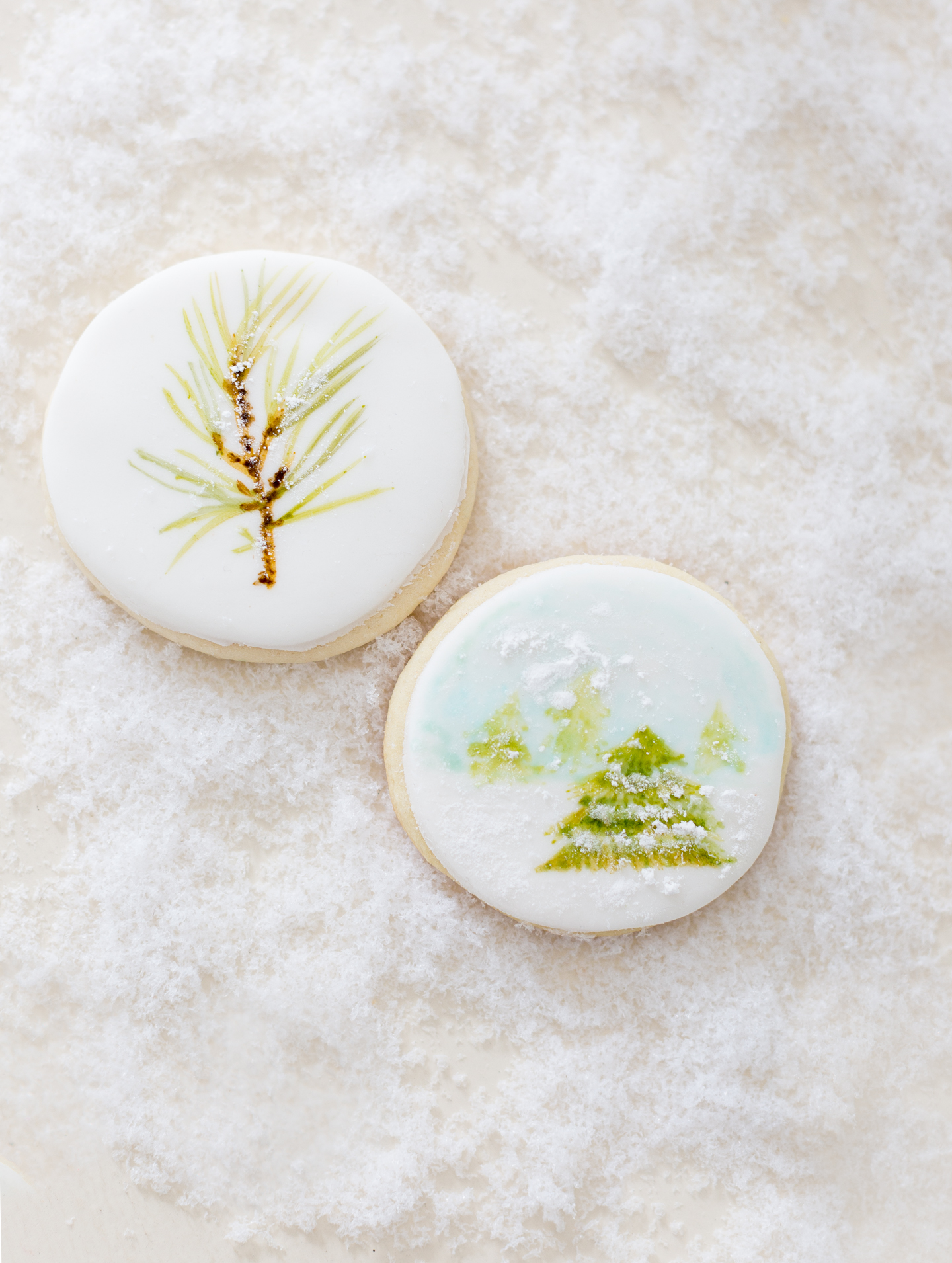 Hello friends. It's Monday evening and Christmas is only a few days away.  I am so ready to embrace these upcoming days. But before I do, I'm so excited to join some of my friends again to do a little cookie exchange party! I've never done one of these in real life but I have heard so many great things about it so here we are.
I had a vision of making cute little white trees in a jar full of icing sugar, but then I thought how sweet it would be to actually paint the little trees…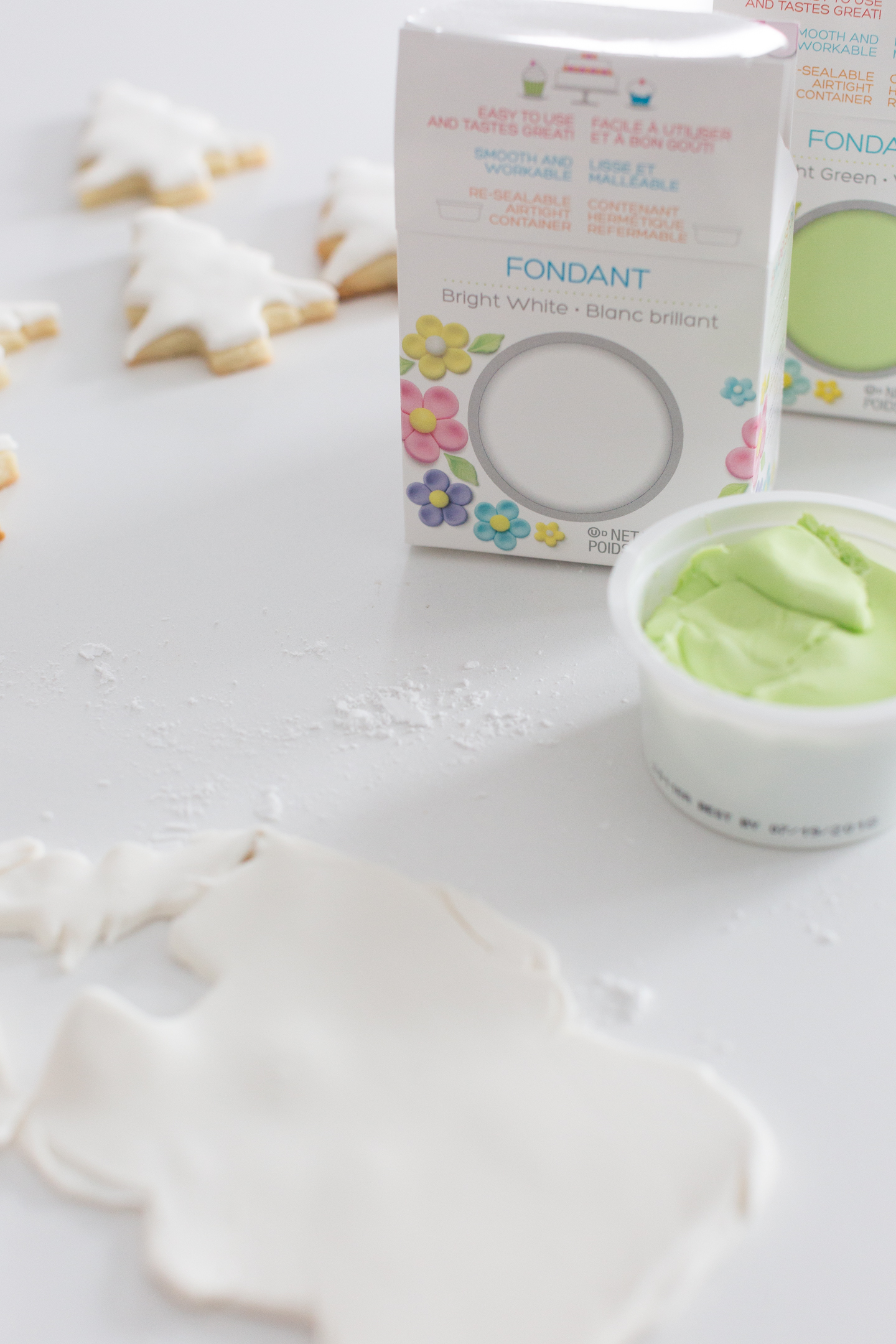 For these cookies I used my favourite sugar cookie recipe. Once the cookies were baked and cool I rolled some fondant and used the same tree cookie cutter to cut the fondant.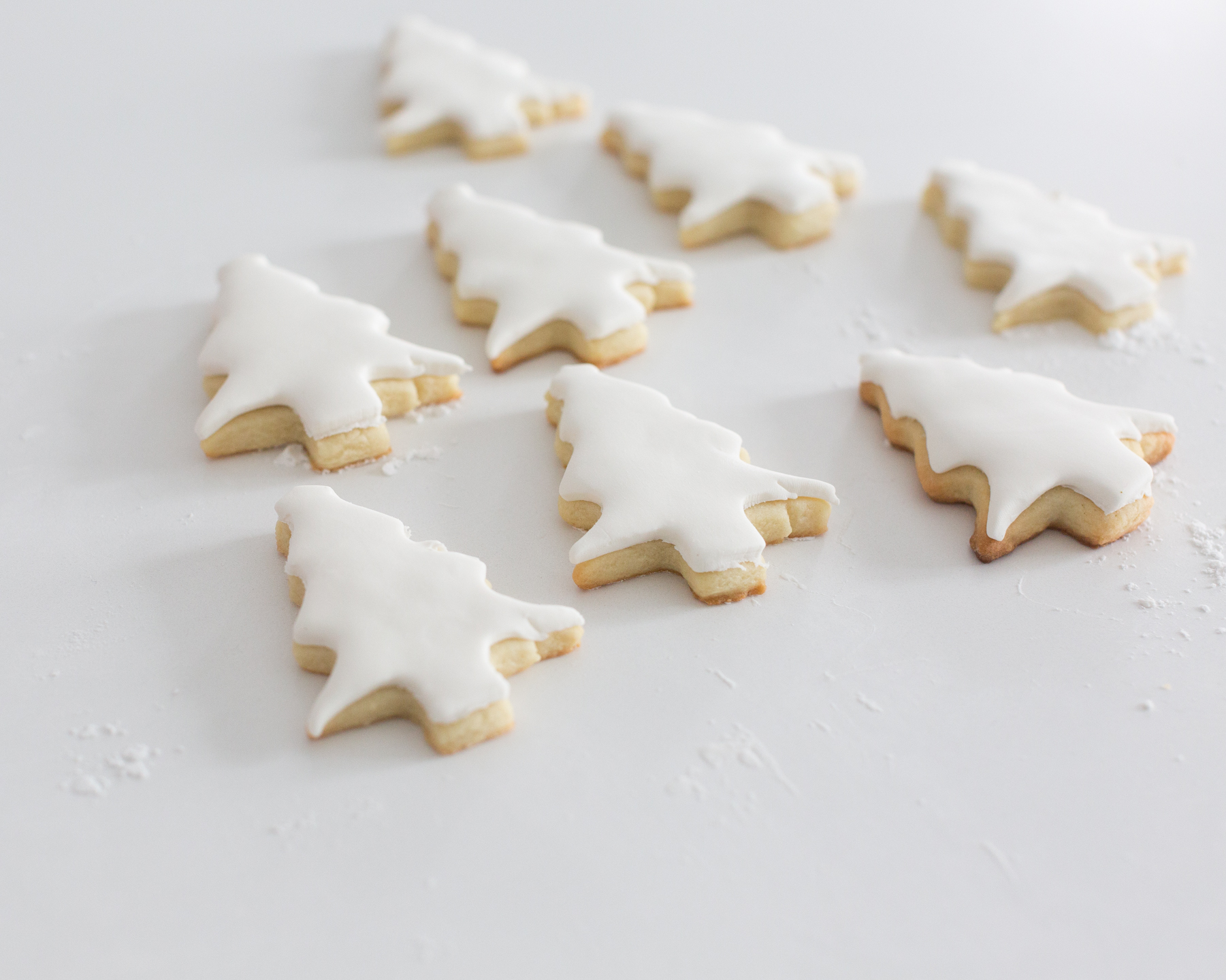 I then placed the fondant over the cookie and allow it to rest for about 2 hours.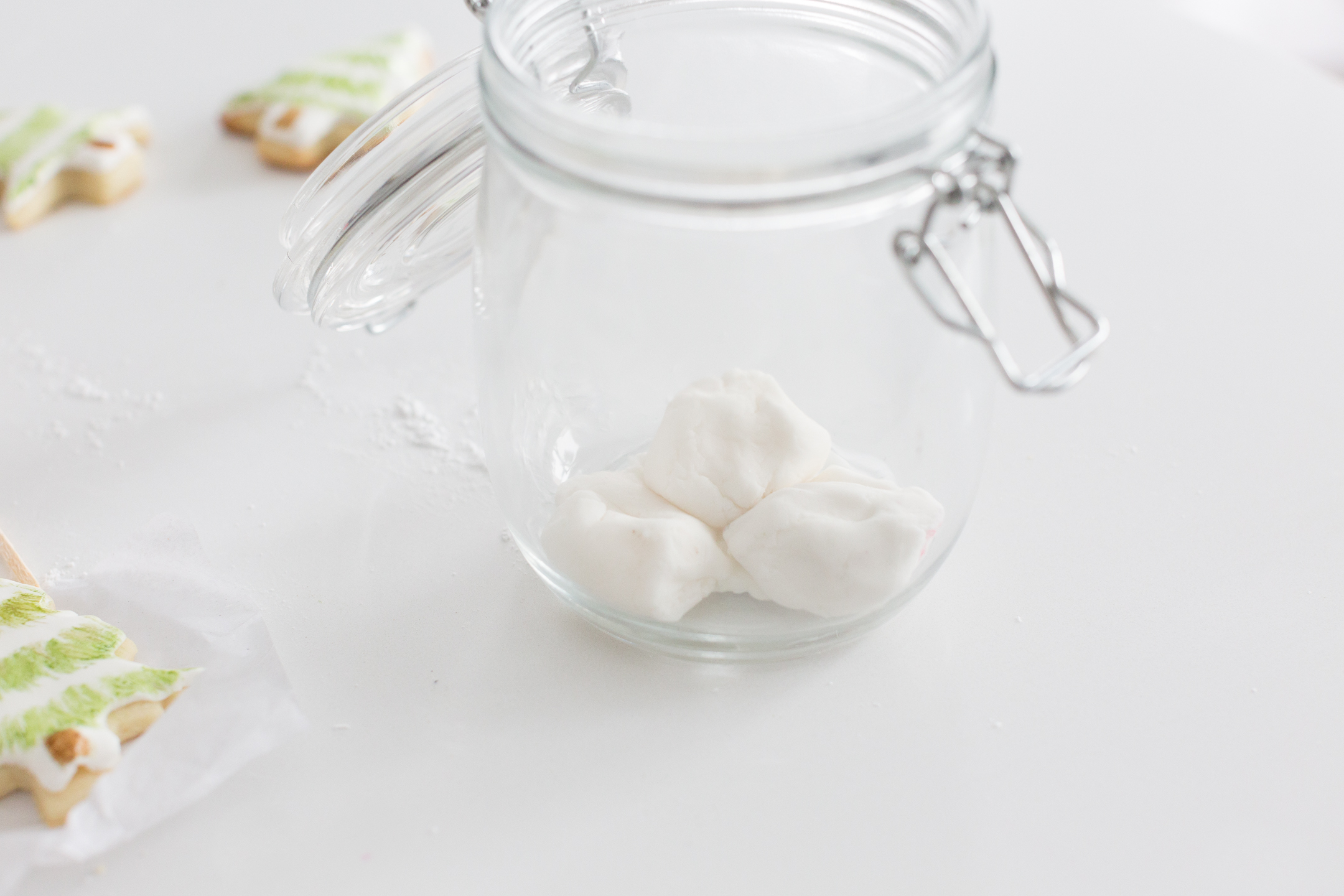 In the meantime, I prepared the little jars by placing some of the fondant at the bottom of the jar.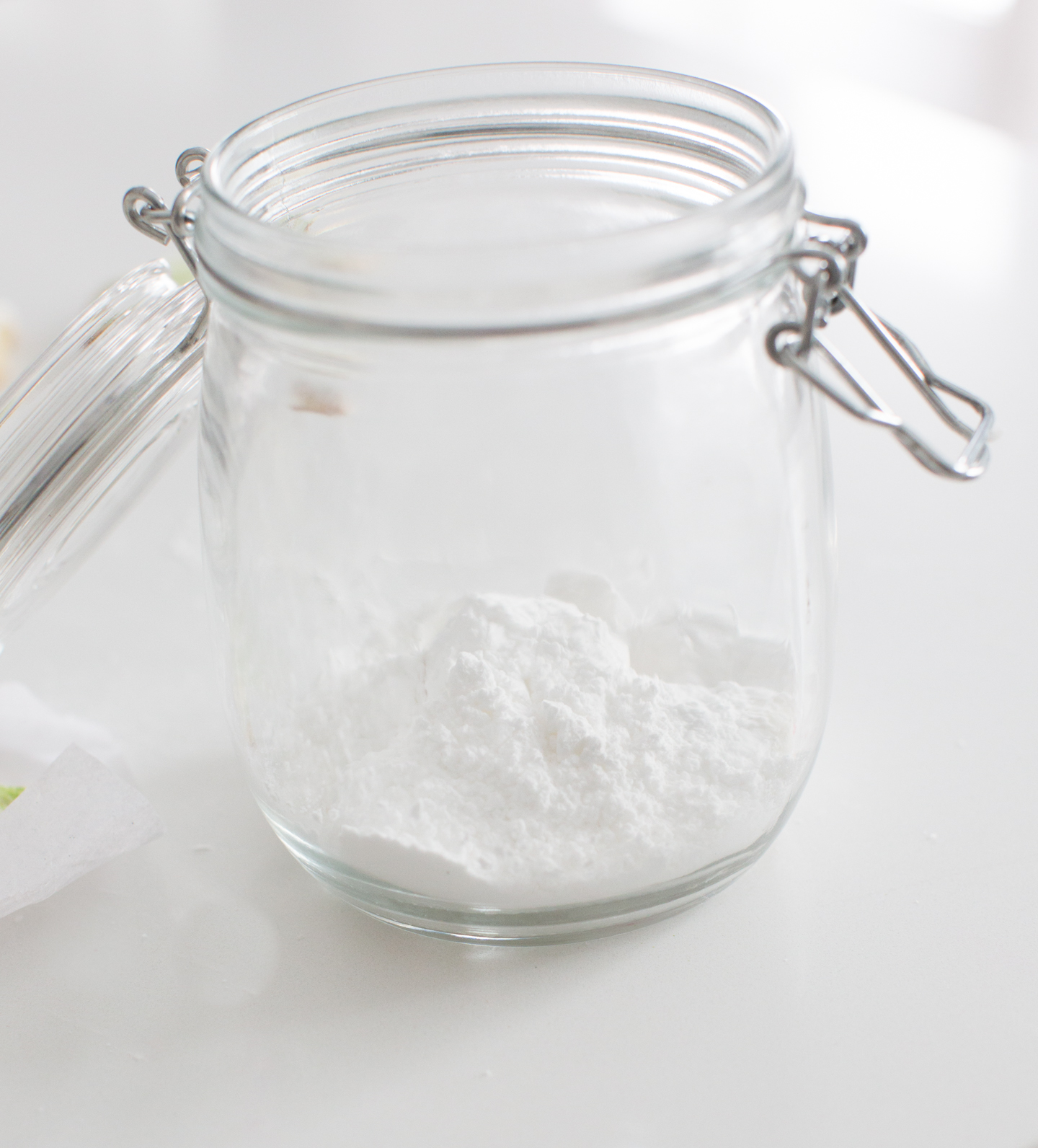 I then poured some icing sugar to cover the fondant. Make sure you close the lid of the jar tightly to make sure the fondant doesn't dry.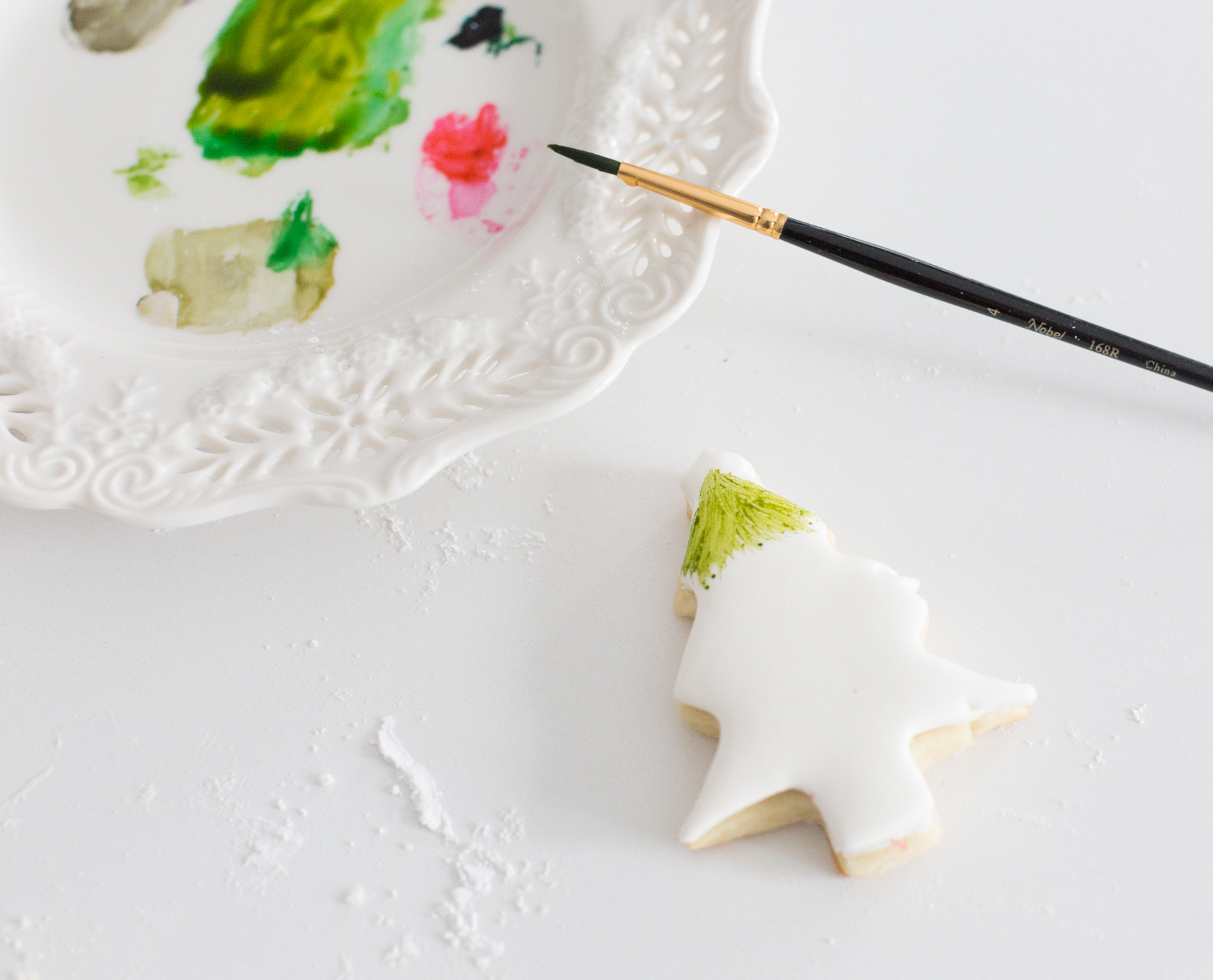 To paint the cookies, I simply used gel icing sugar and used clear vanilla extract to dilute it and clean my brush in between colors.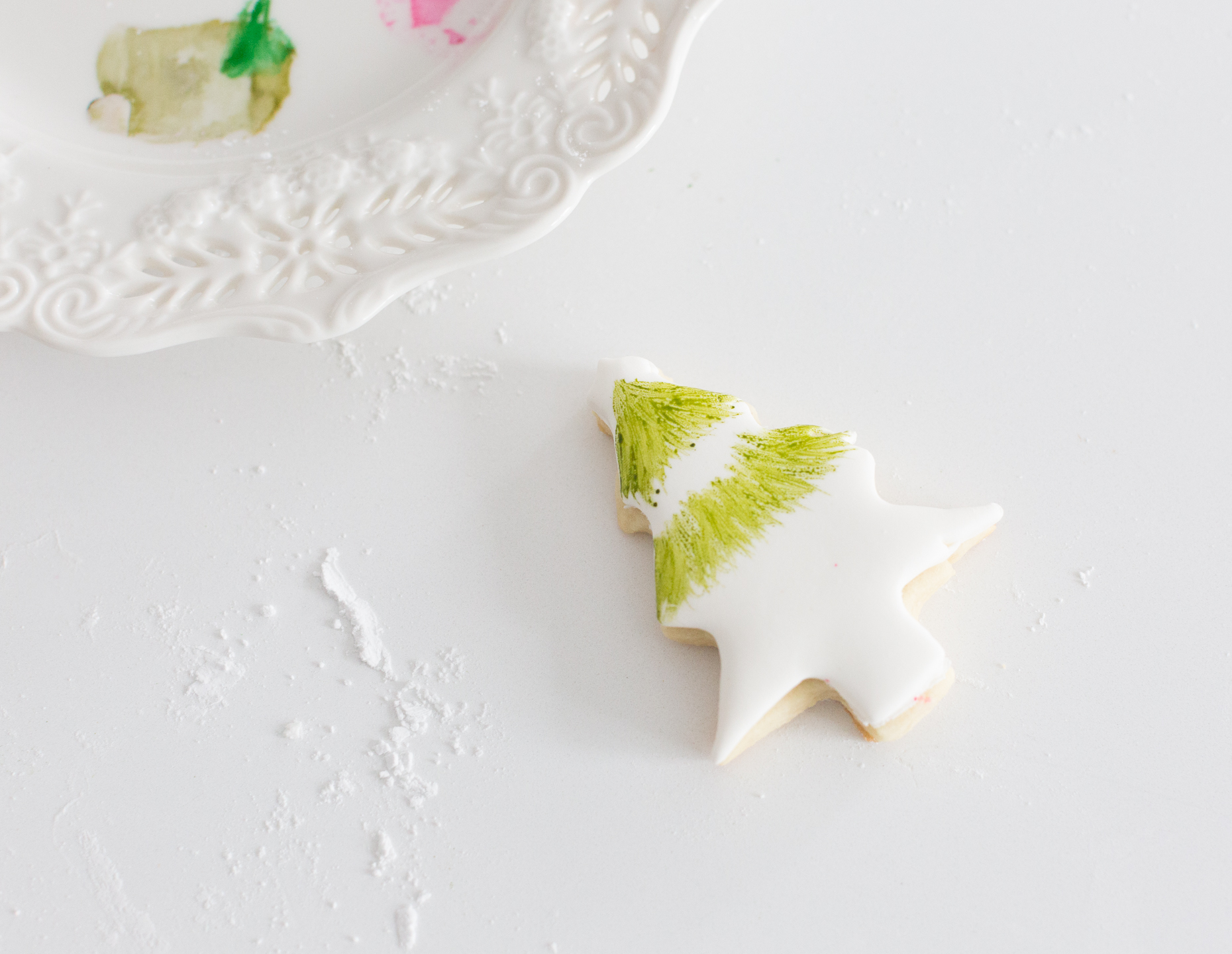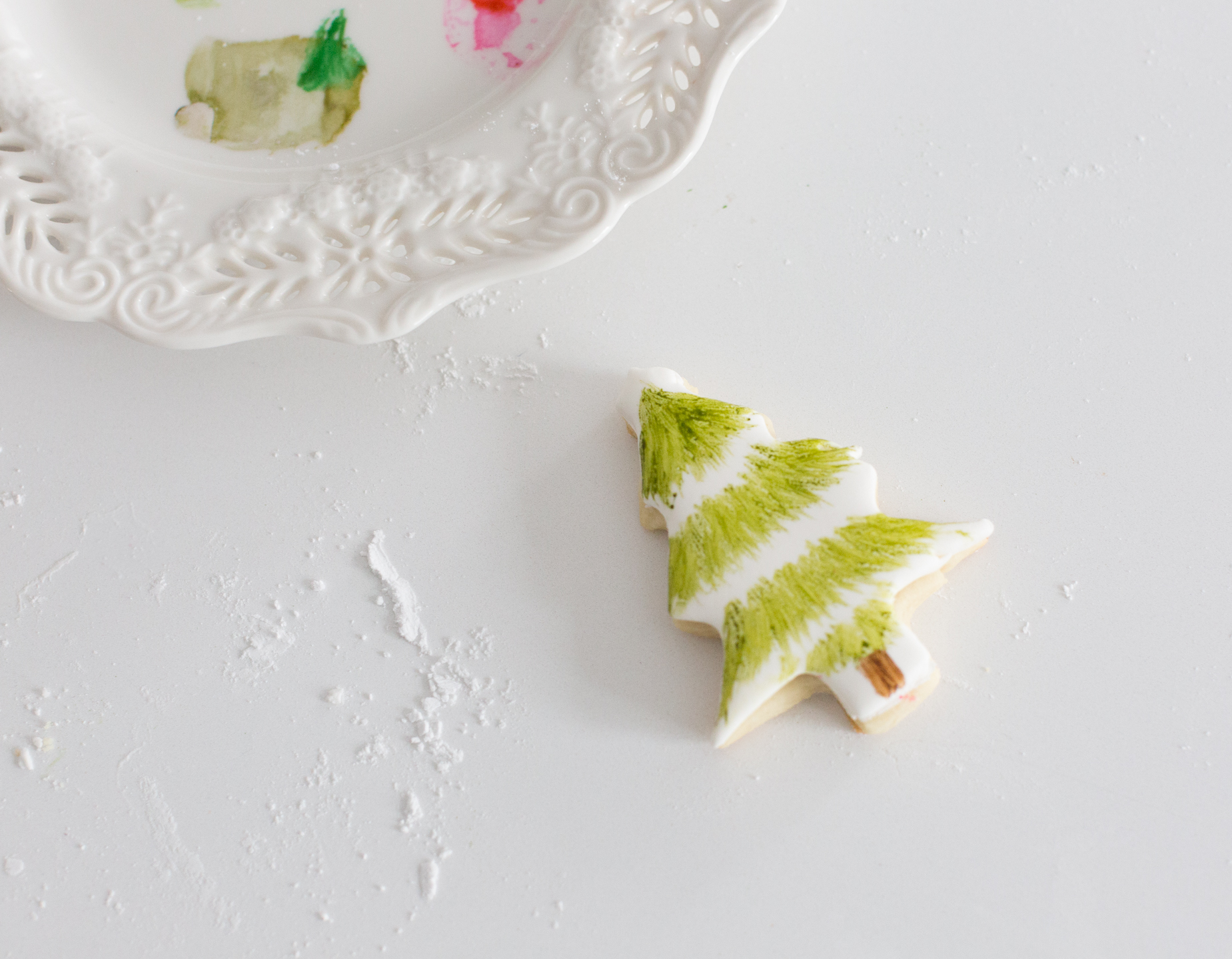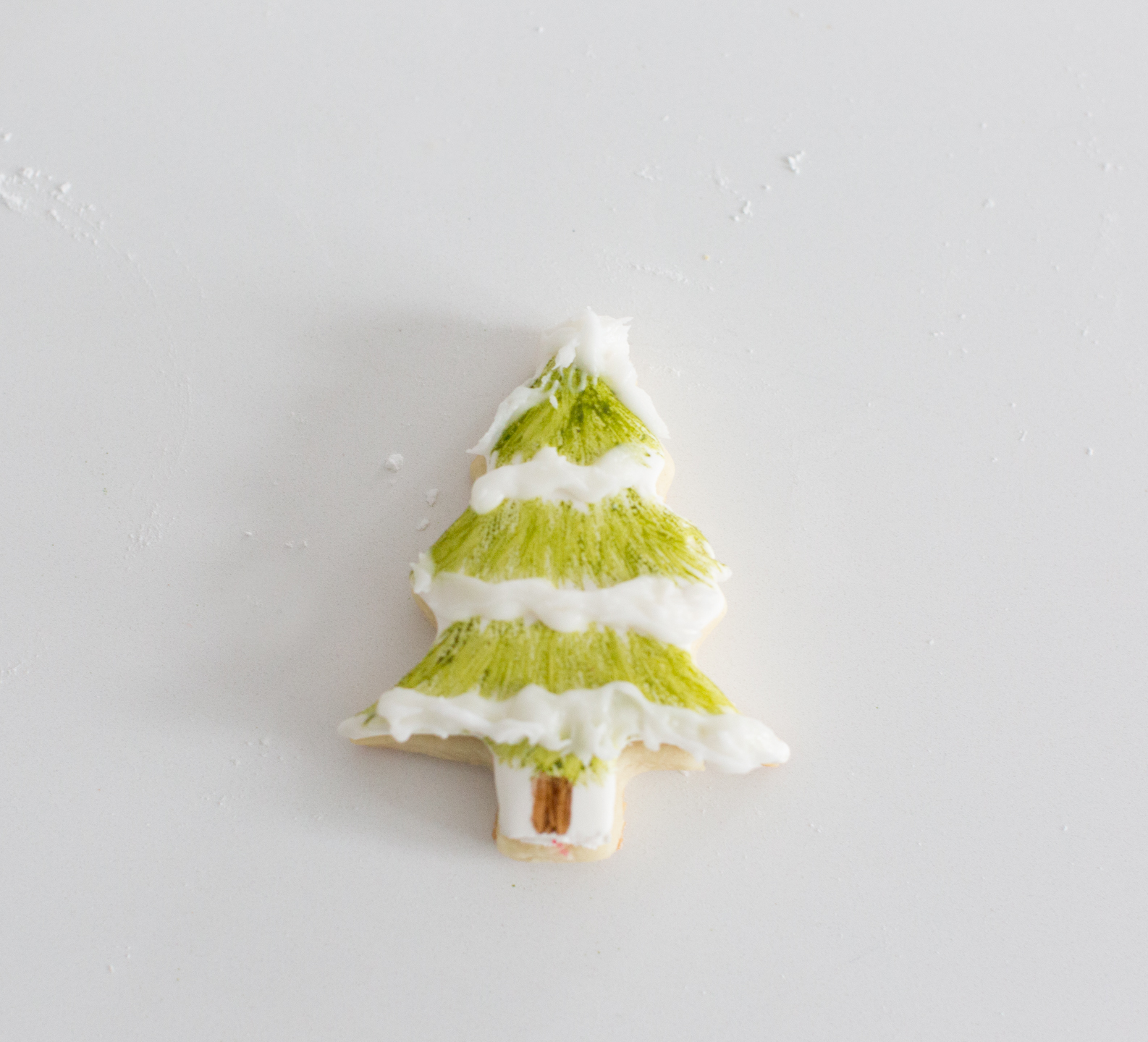 I applied some icing to some of the trees but I think I preferred them without the icing.  Allow cookies to dry for a few hours.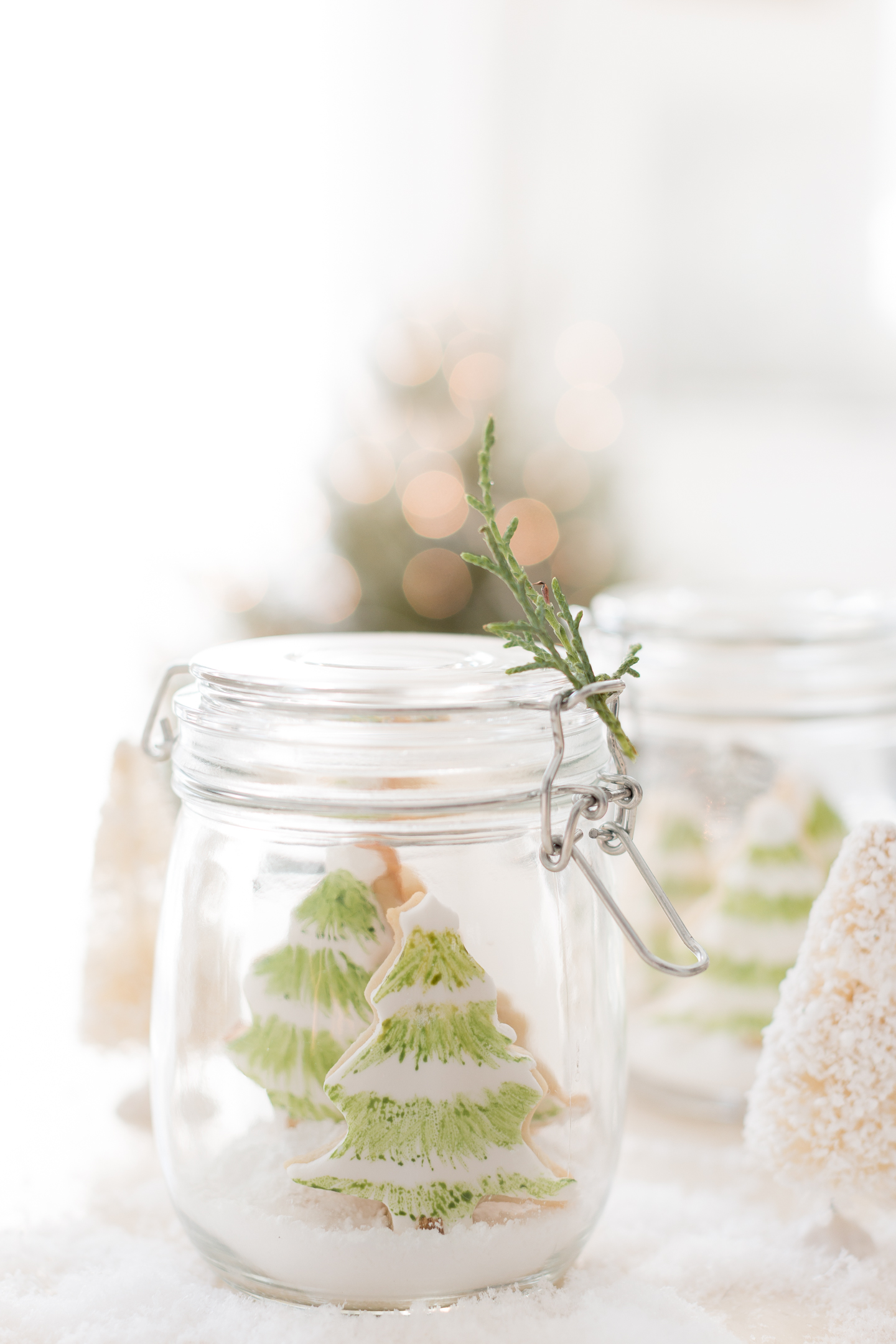 Press cookies onto the fondant in the jar to keep the upright. Leave jar open for an hour or so to allow the fondant to harden a little.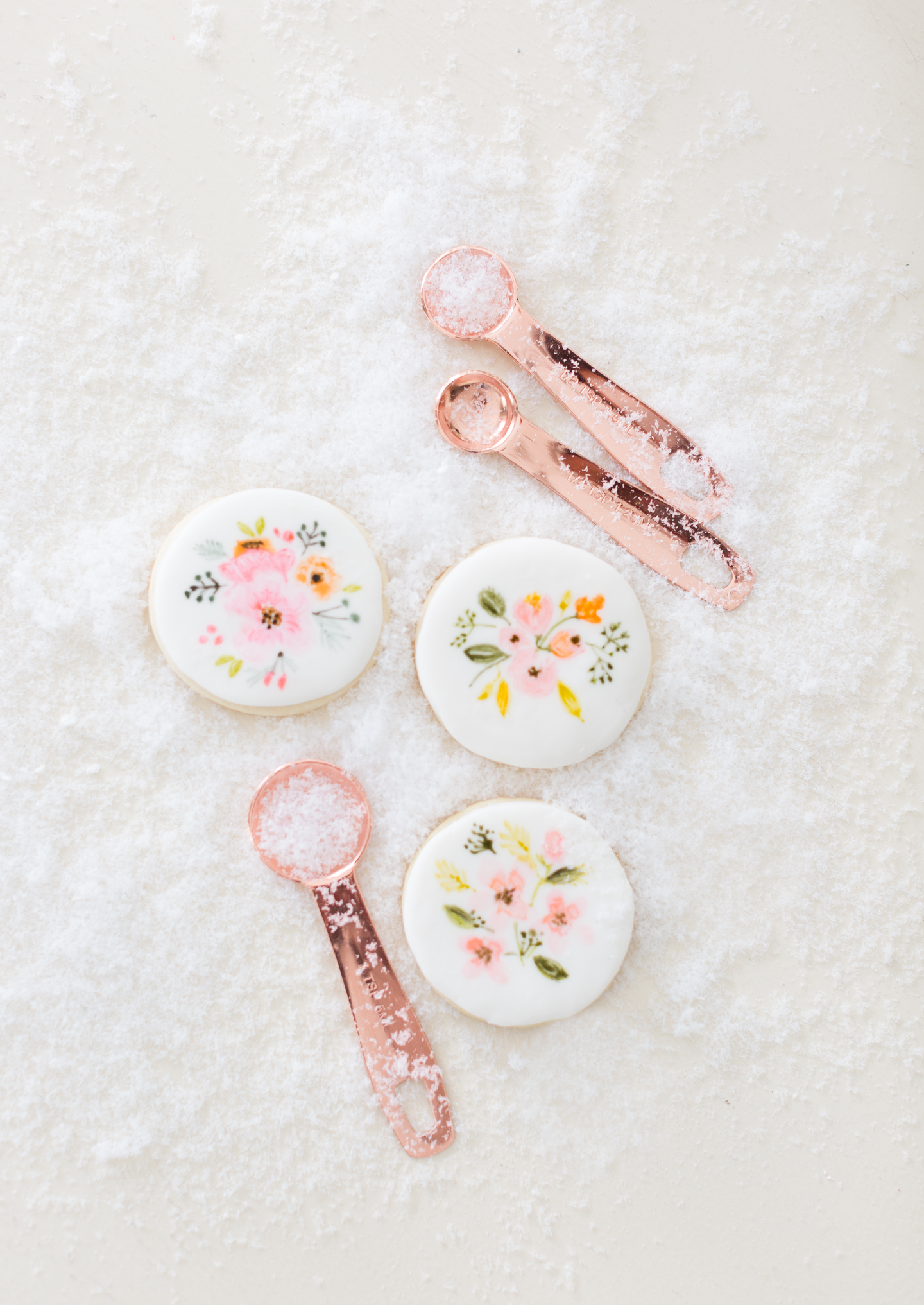 And since I had lots of food coloring left on the plate, I had some fun painting dainty little flowers …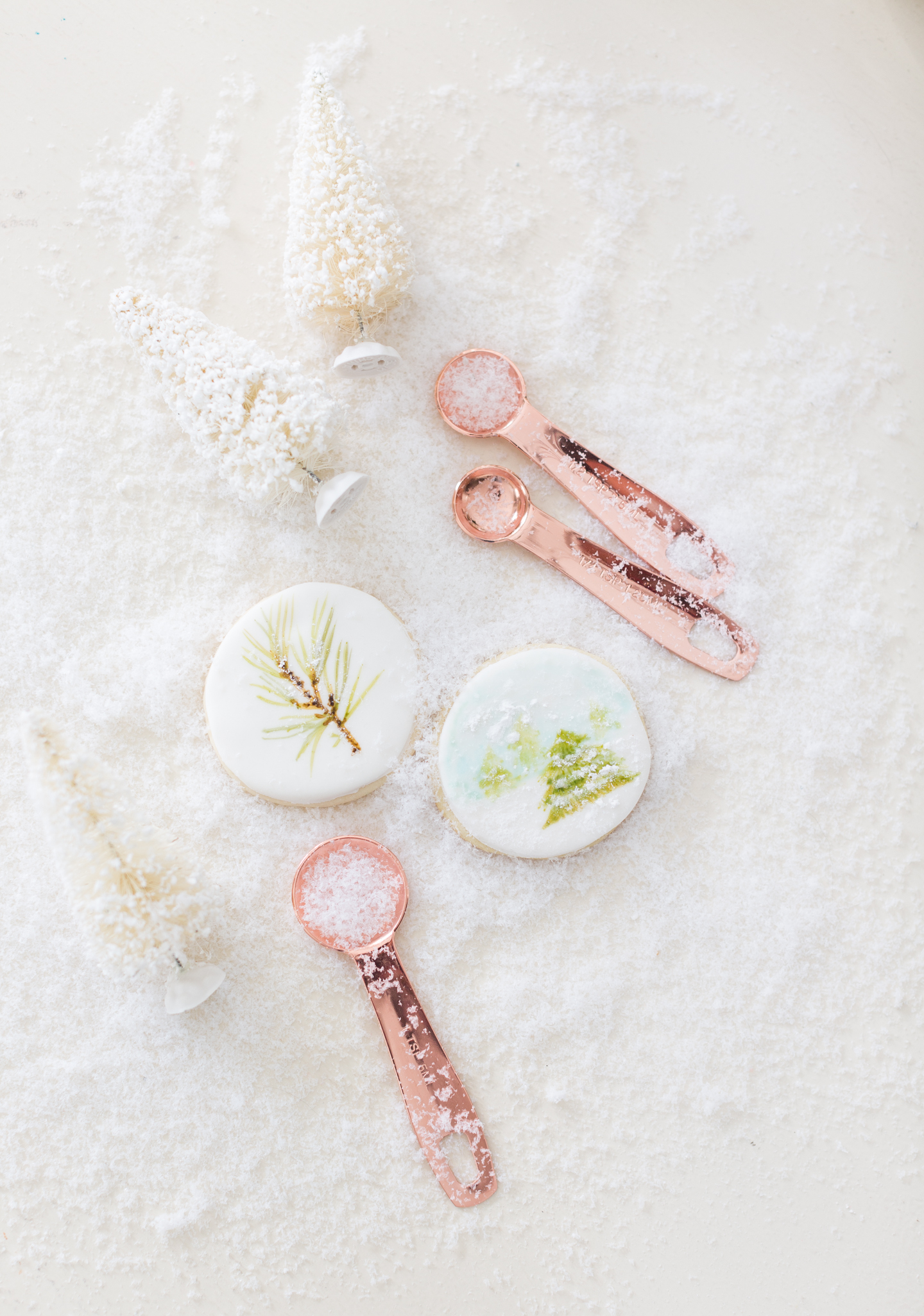 How cute would it be to have your little ones paint cookies as a Christmas activity? So fun.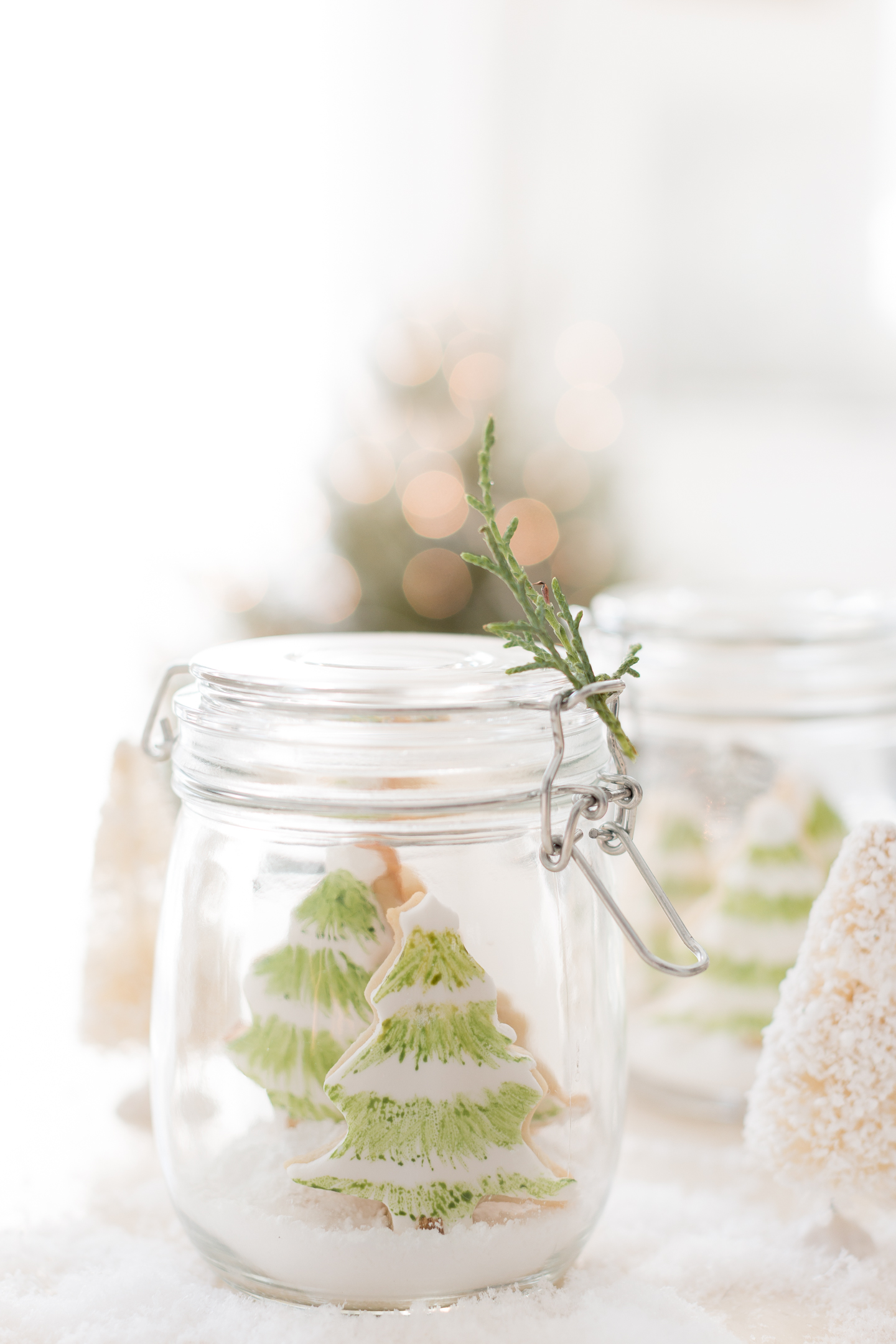 When the kiddies were little I would allow them to paint their toast with food coloring and milk…:) This I think would be a step up right?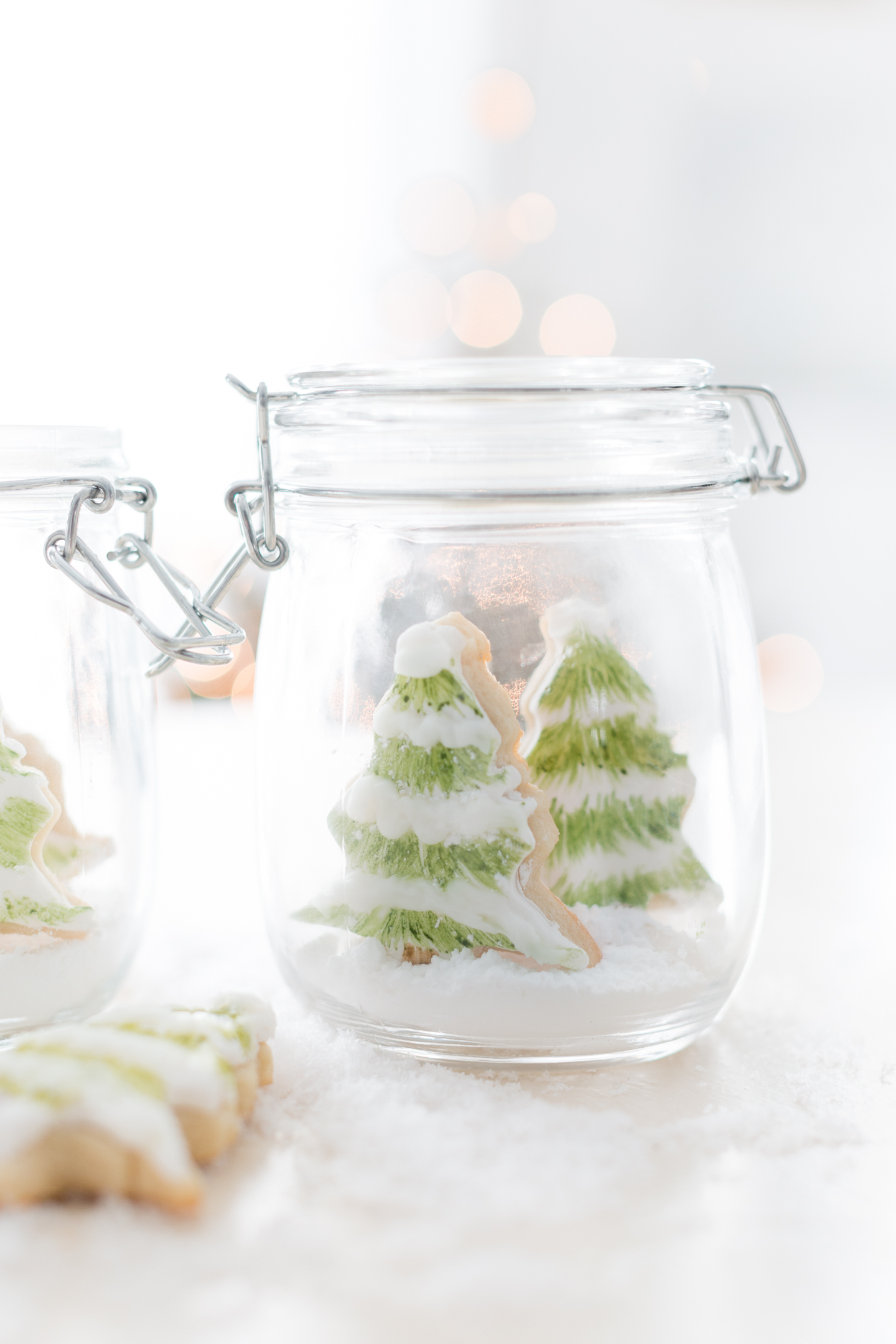 Thank you so much for stopping by today. Please don't forget to check out the gorgeous recipes below.
Sending you a warm hug and many blessings this Christmas..xoxoxo
Lucy
Craftberry Bush | Ella Claire | My Sweet Savannah