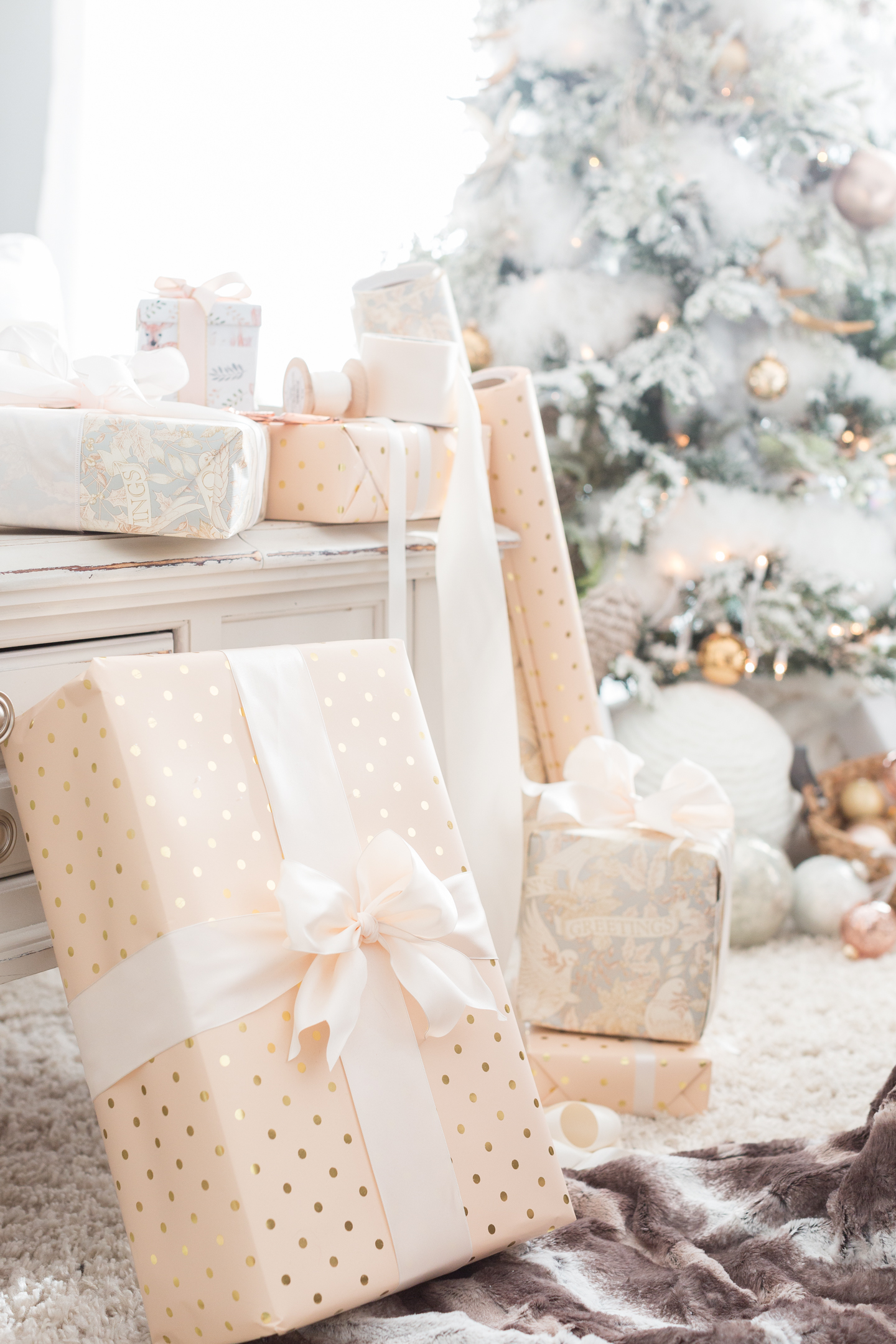 For many, Christmas is the most wonderful time of the year. Be it the glow of the Christmas tree, the anticipation of Christmas morning, or the kindness and giving spirit it brings out in all of us. There is a palpable magic in the air that is not experienced at any other time of the year.
But the holiday season is also one of the busiest times of the year, with the decorating, shopping, wrapping, cooking, traveling and hosting, but to name a few. With all the hustle and bustle of the holiday, it's easy to forget to take a moment for ourselves and enjoy a little break to truly cherish the fleeting season.
We had a very busy year remodeling our basement, family room, and kitchen, so it's no wonder both hubby and I are eager to take some time off over the holidays to just enjoy each other's company and of course spend some quality time with family and friends.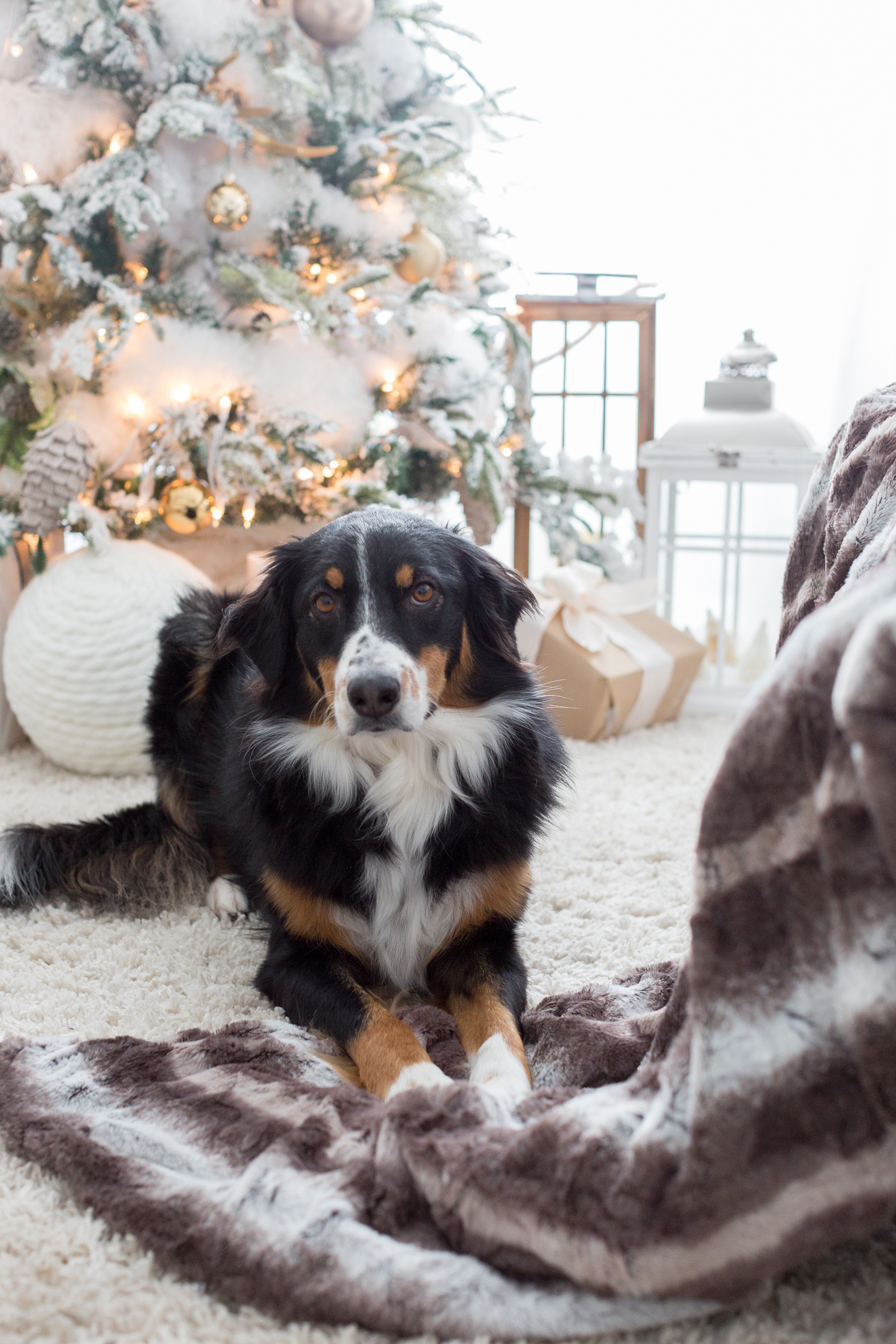 Take this guy for lots of walks in the snowy forest…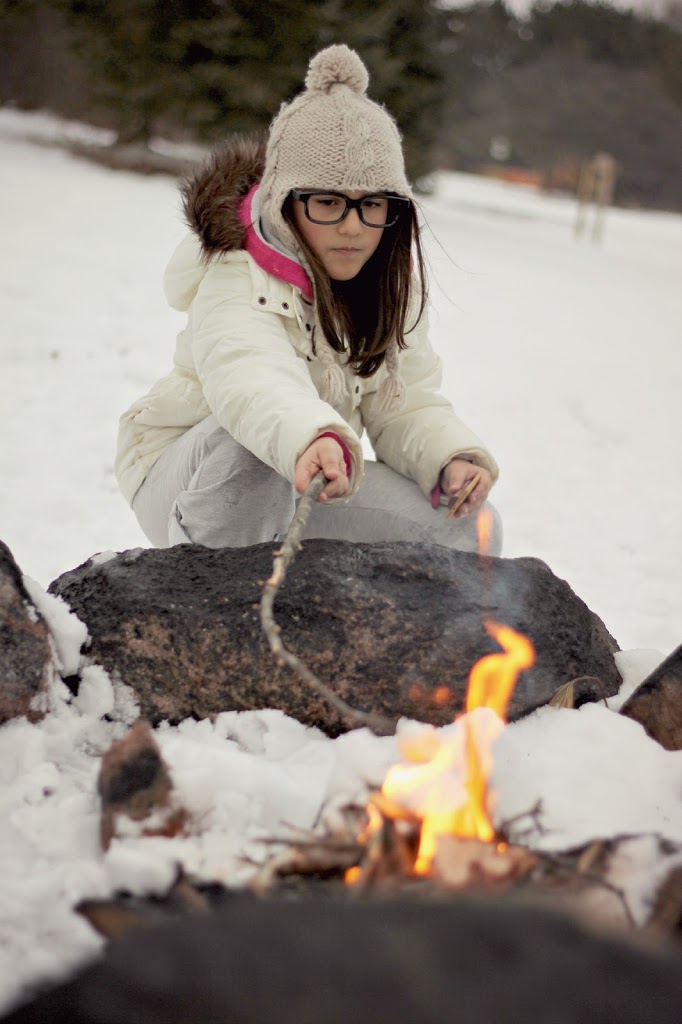 …and perhaps enjoy a cozy outdoor fire.
Even though our kiddies are young teens, they can't resist a winter fire and of course delicious s'mores and hot cocoa.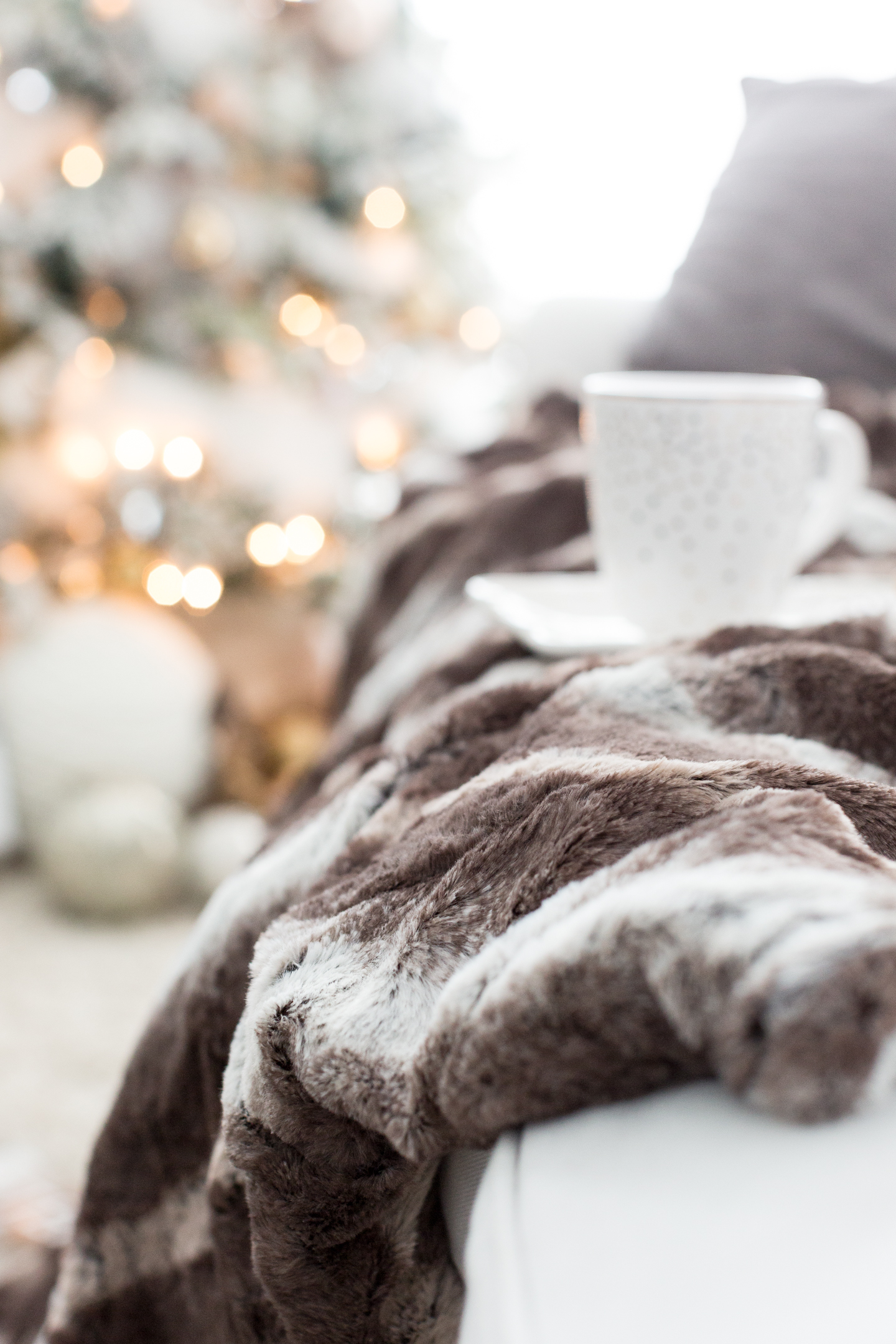 And after spending time in the chilly outdoors, there is nothing like coming home, getting into your pj's and snuggling into a cozy throw. Especially if it's a heated throw.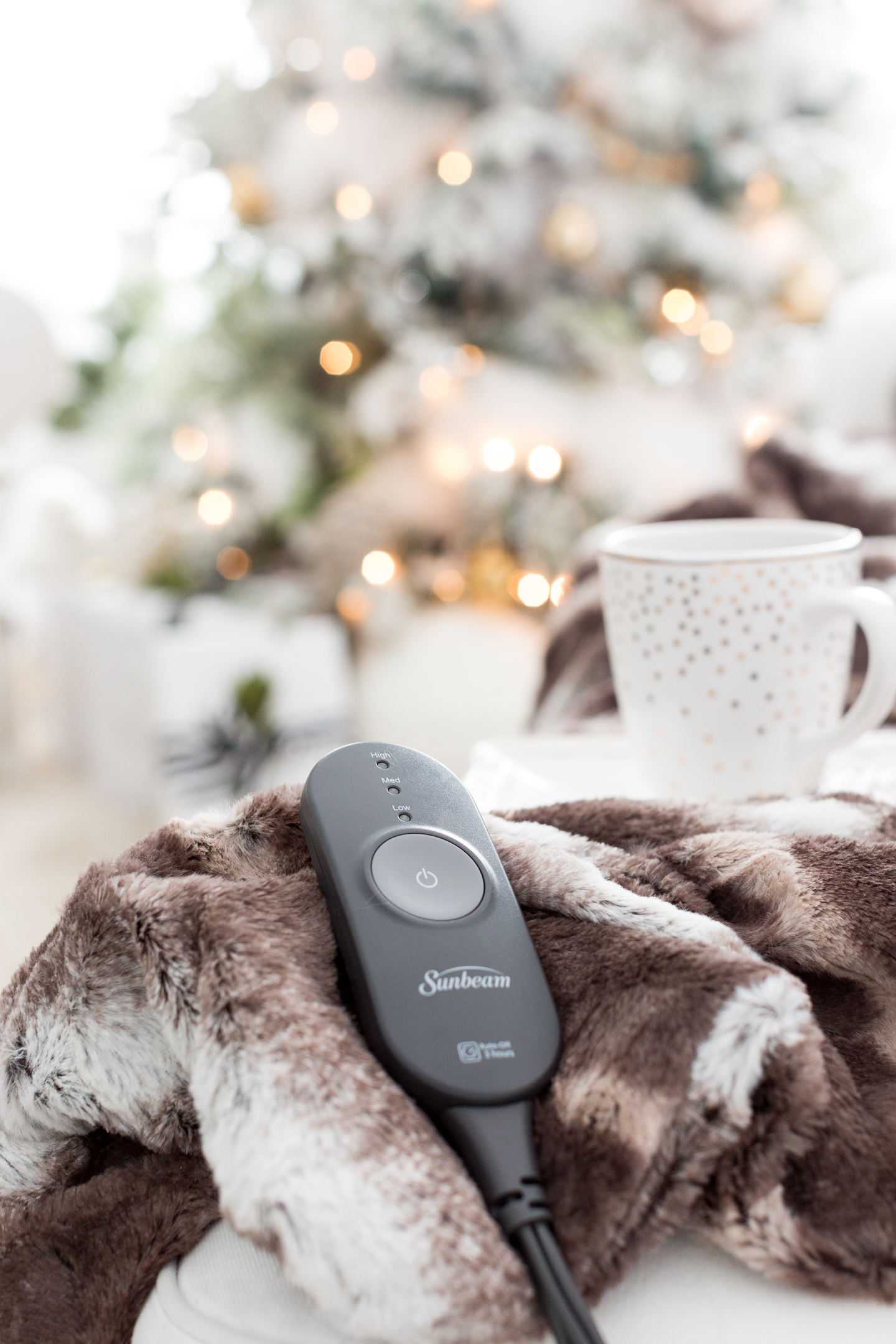 Do you remember the "old days" of rotary phones? Or when we had to dial up an internet connection and wait while those piercing, yet unmistakable clicking and zinging sounds emanated from the inside of our clunky computer? Or when the only heated blankets in the marketplace appeared to be the not-so-pretty beige fabric. Please tell me you know what I'm talking about.
For fear of sounding like my mom, times certainly have changed. Rotary phones have long been obsolete, as have most home phones as we all rely on amazingly compact and powerful smartphones. Internet dial up…yeah, try explaining that to your child as all they've ever known is wifi, which is pretty much available everywhere now. And those standardized beige heated blankets are now also available as beautiful throws which come in luxurious faux furs, many different textures and colors, and are machine washable and dryer safe.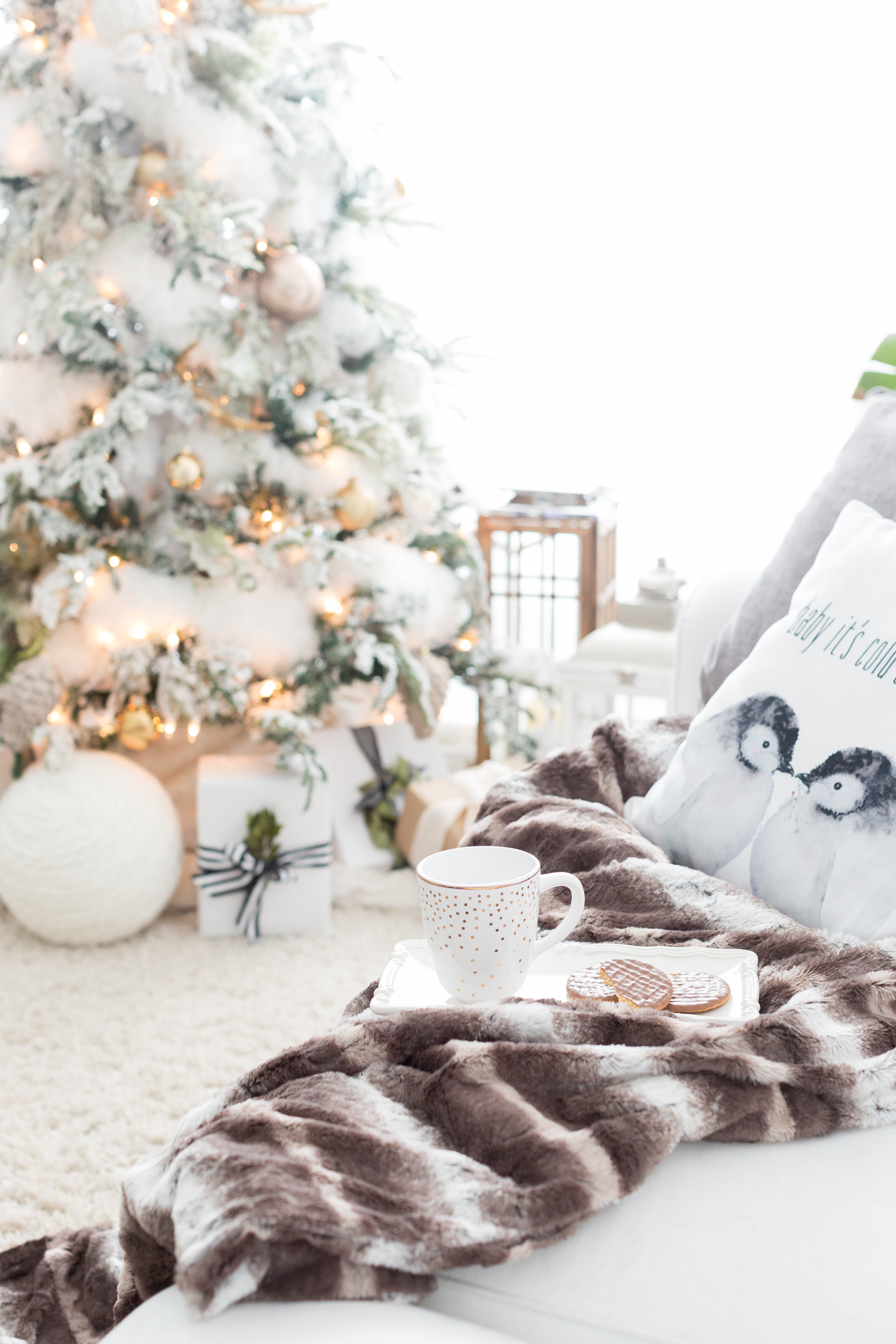 When I first received this gorgeous throw from Sunbeam, I couldn't wait to test it out. The faux fur is so soft and cozy and oh so pretty. It's hard to believe that it's also a heated throw.  You can choose from three heat settings and there's an automatic 3 hour shut just in case you get too comfy and fall asleep…:)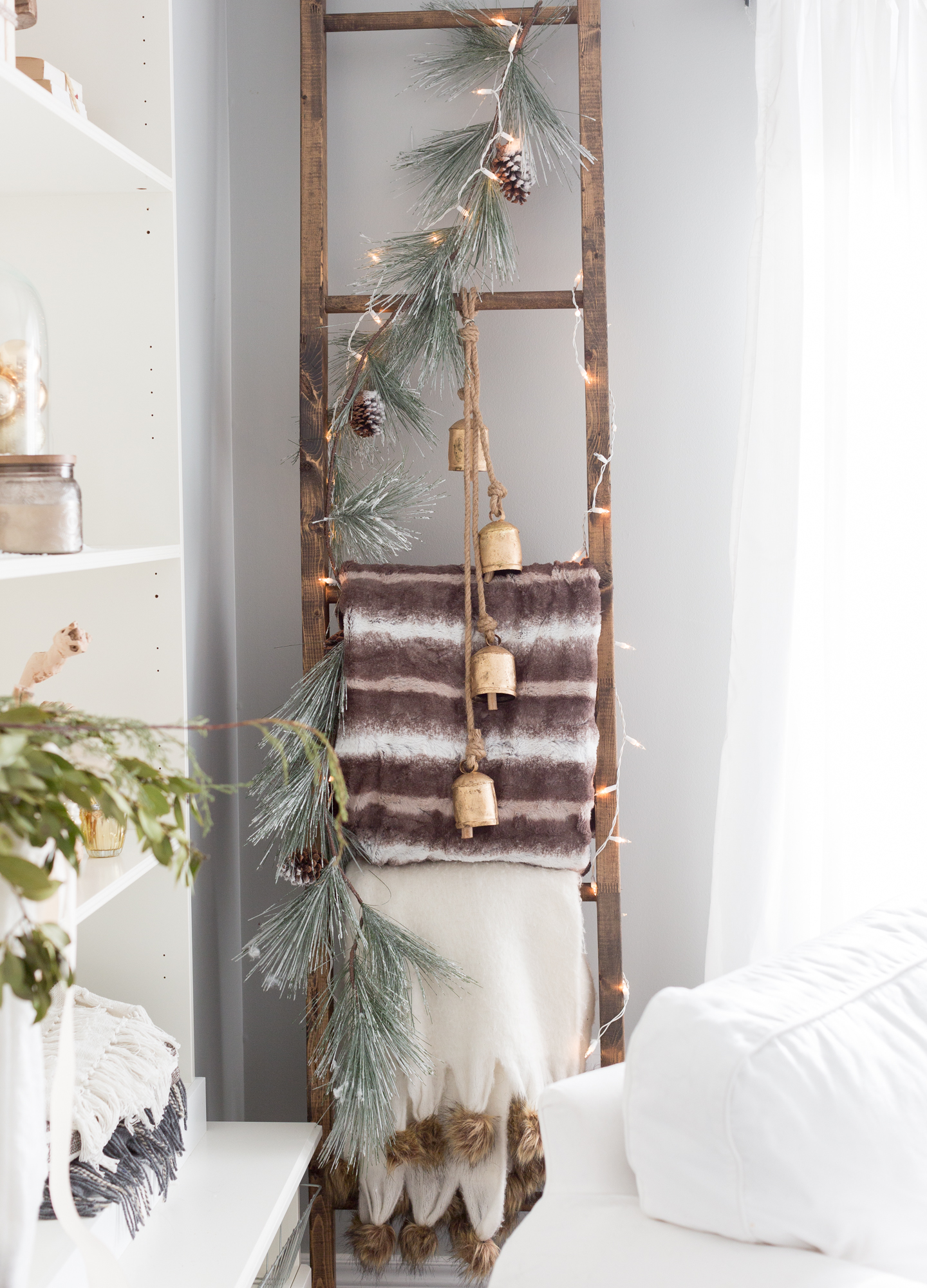 I love how it looks on our blanket ladder and lends itself so well to our decor.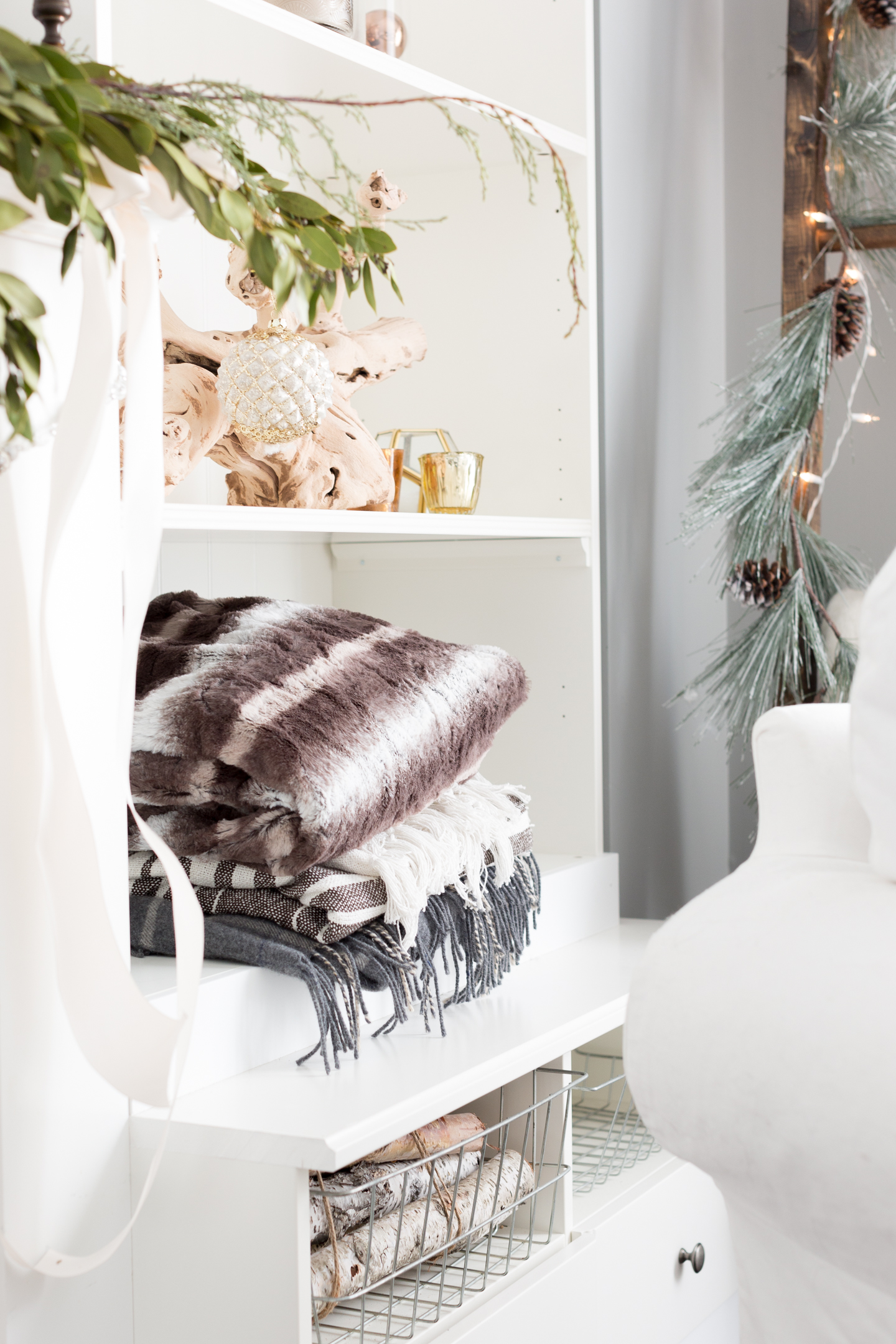 Things really have come a long way, haven't they?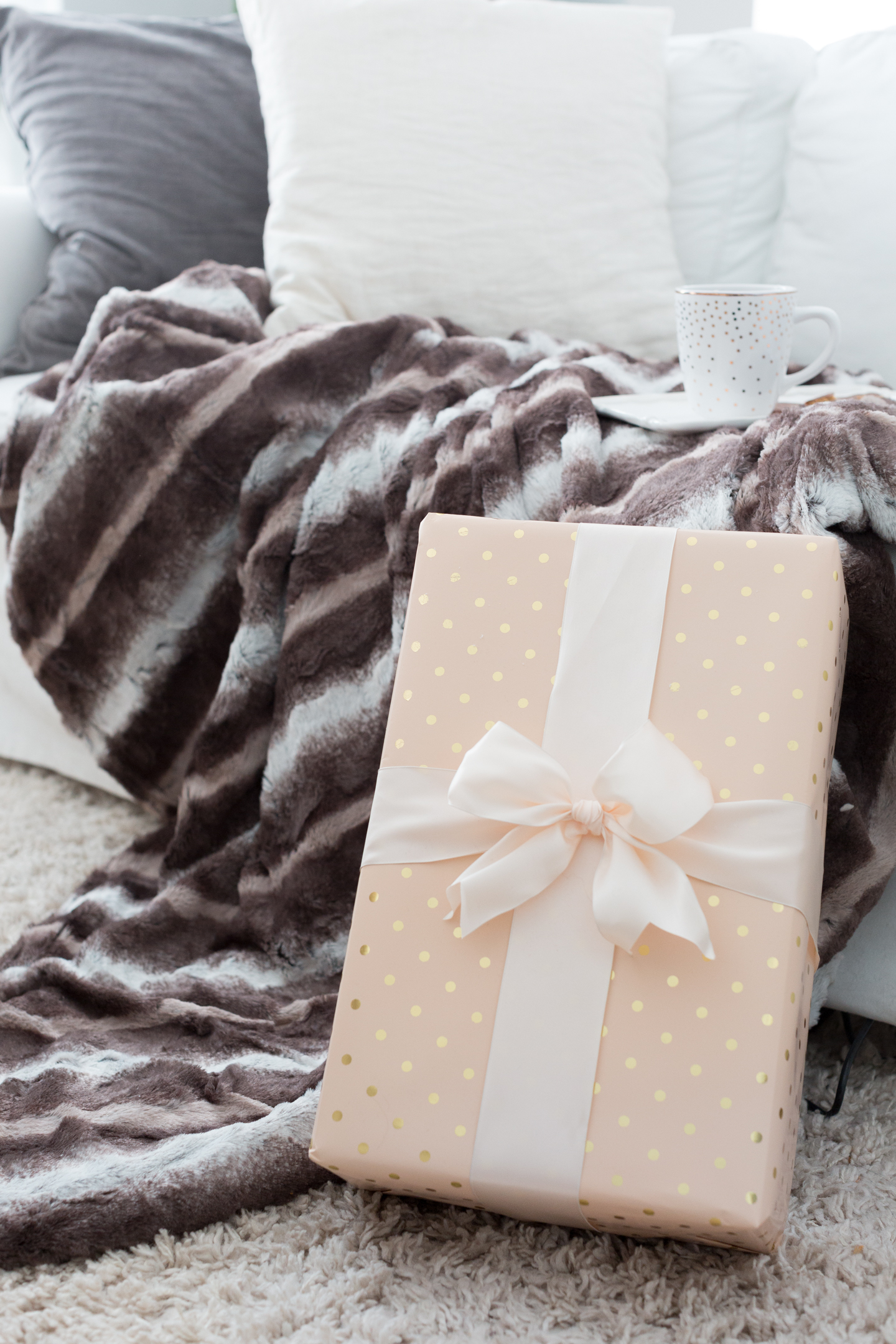 I know this would make a perfect gift for any home owner.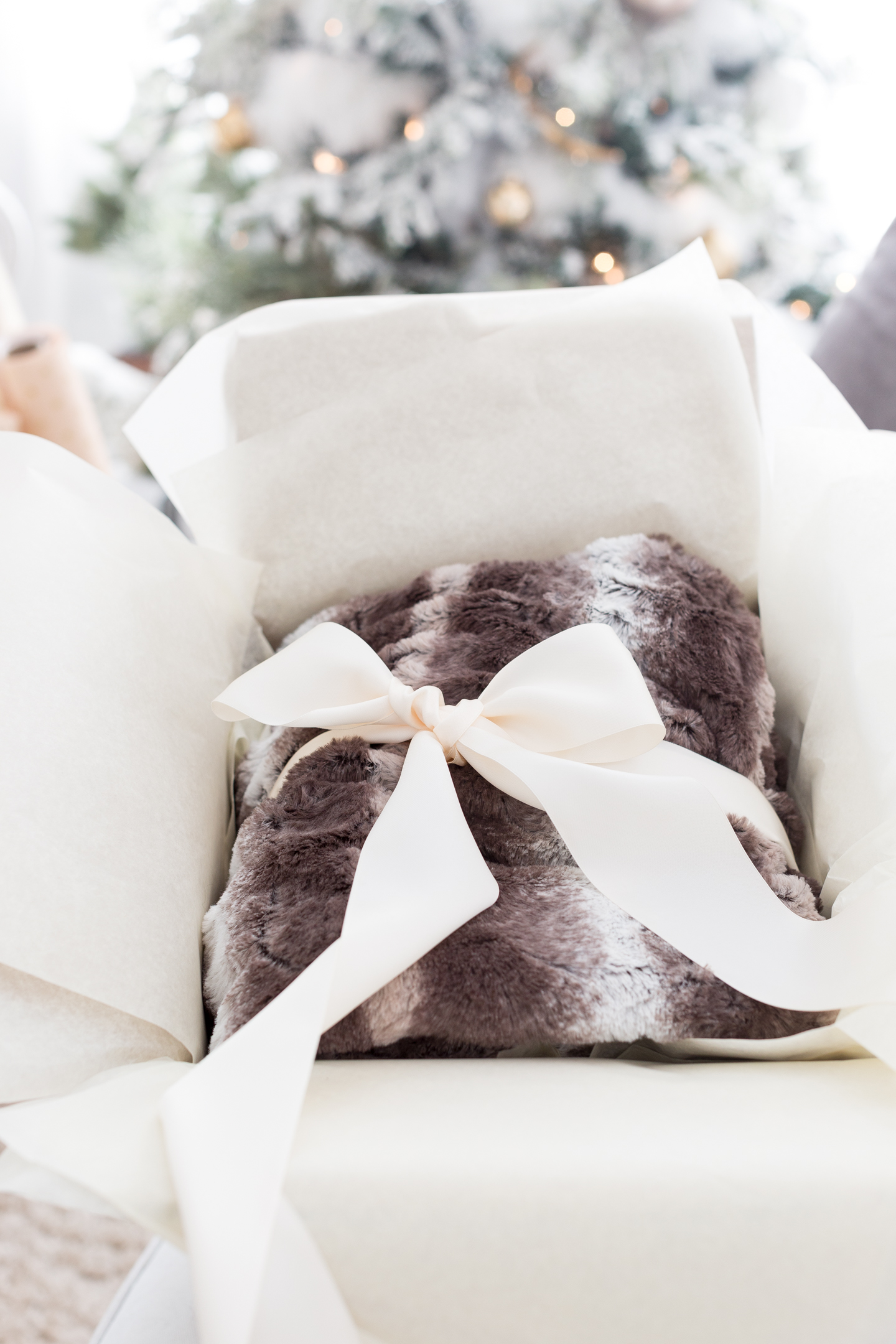 Another thing I love about Sunbeam, is that they are a proud supporter of the Canadian Cancer Society. An organization that is dear and near to our family's heart.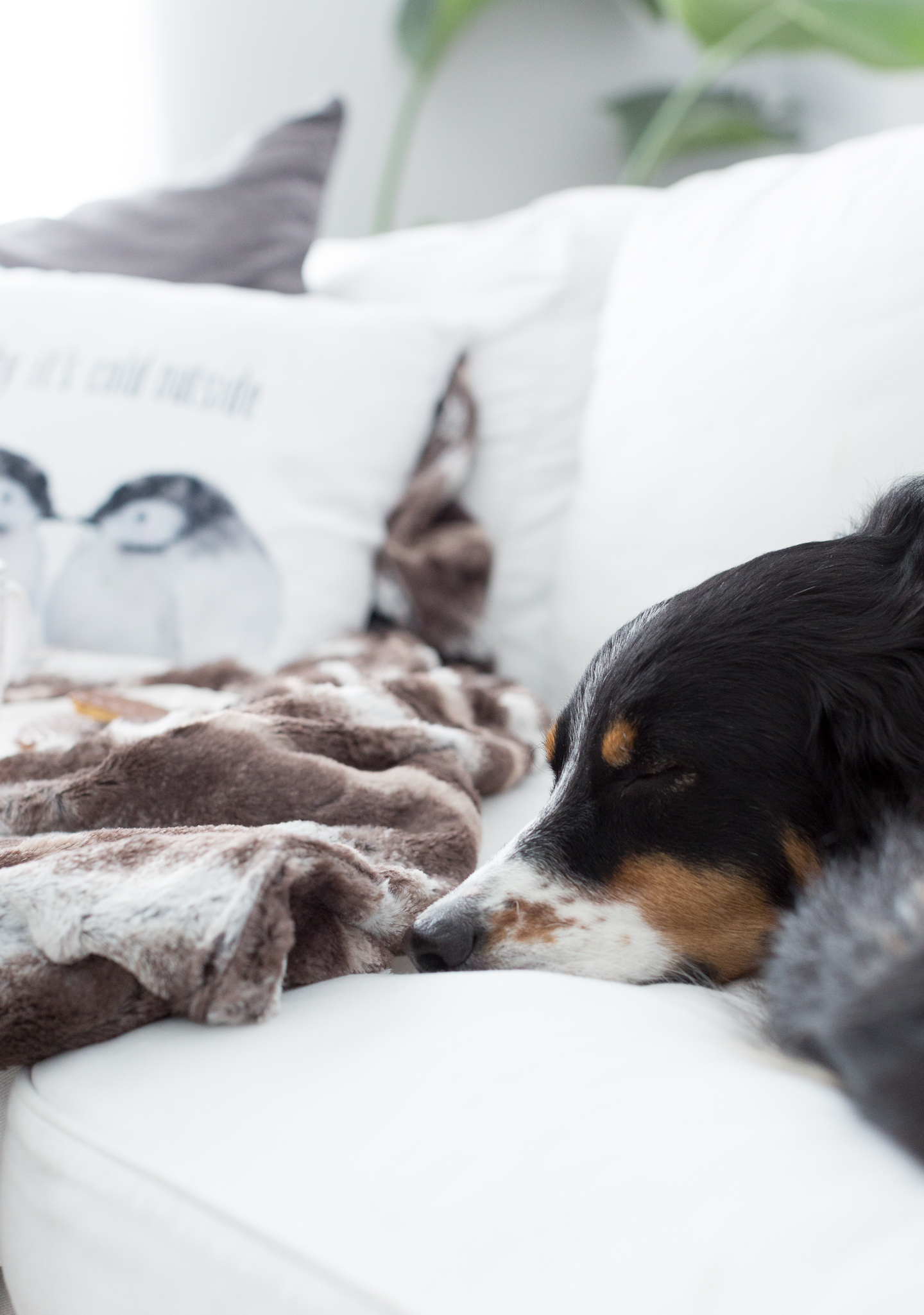 Brody already wants to snuggle with it.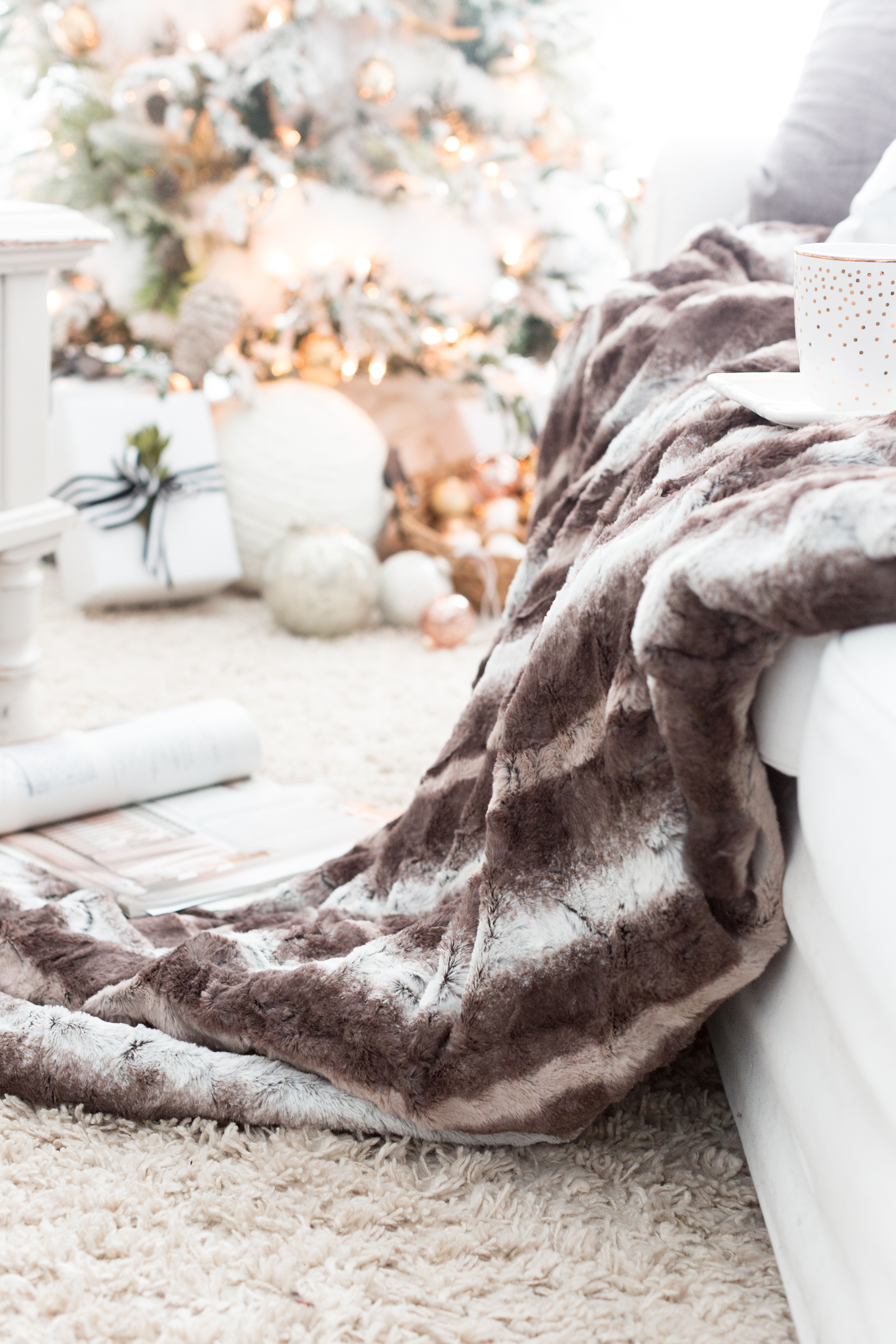 But not before me, as I've already cozied up to this throw several times and am looking forward to enjoying the holiday season curled up on our couch and wrapped in this blanket while enjoying a good book and sipping some delicious hot tea.
What a beautiful time of year this is to slow down and cherish life.
Whatever your plans may be for this holiday season, I hope it's filled with joy and happiness, surrounded by friends and family.
Thank you so much for stopping by today. Keep cozy!
much love,
Lucy