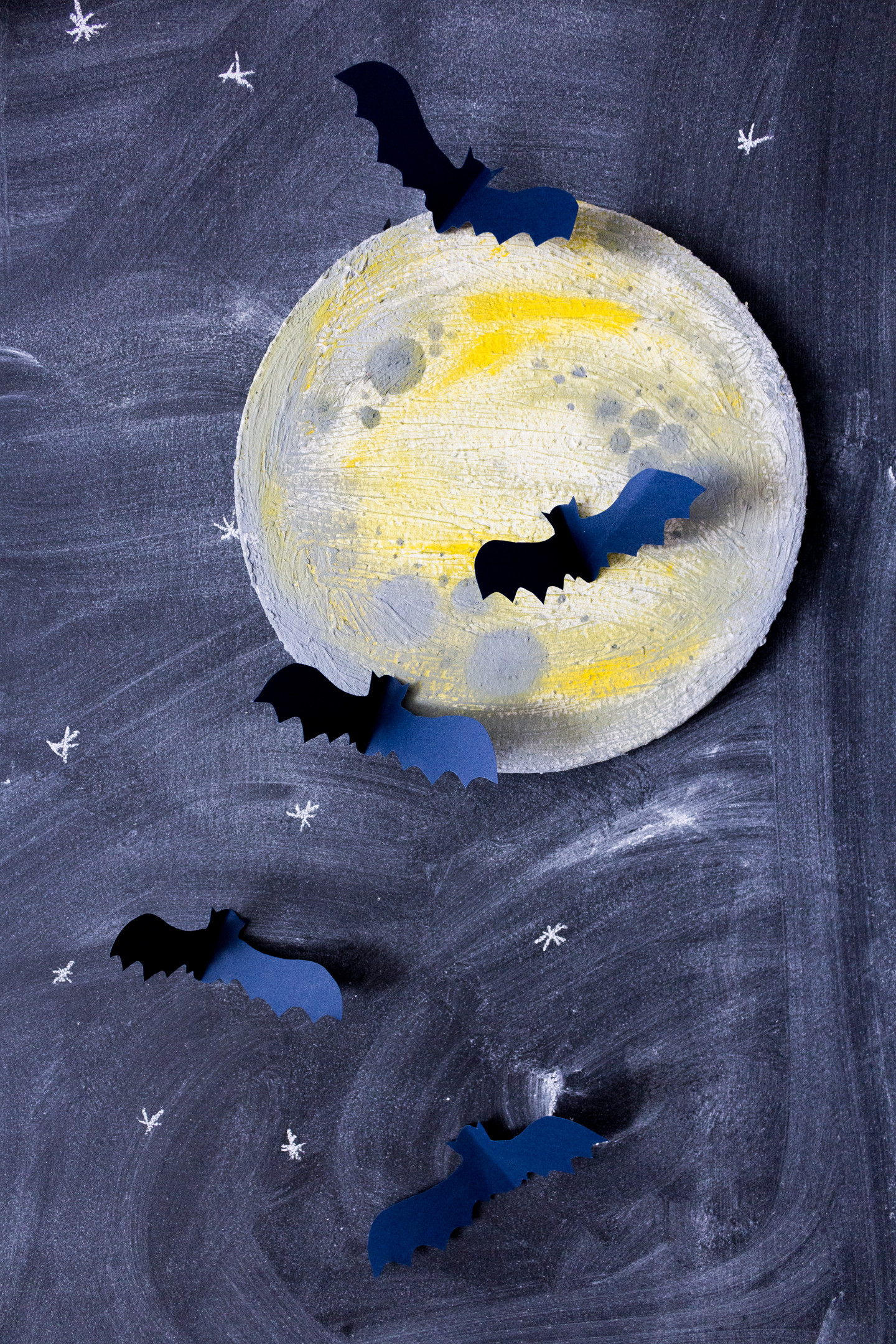 Sometimes blogging gets a little confusing. For example, it's a gorgeous fall day and actually feels like early summer outside, yet I've been inside all day working on some Christmas ideas while today's post is Halloween…? If you have followed me for a bit, you'll know I'm not a huge fan of Halloween, but I have always told hubby that if I were, look out.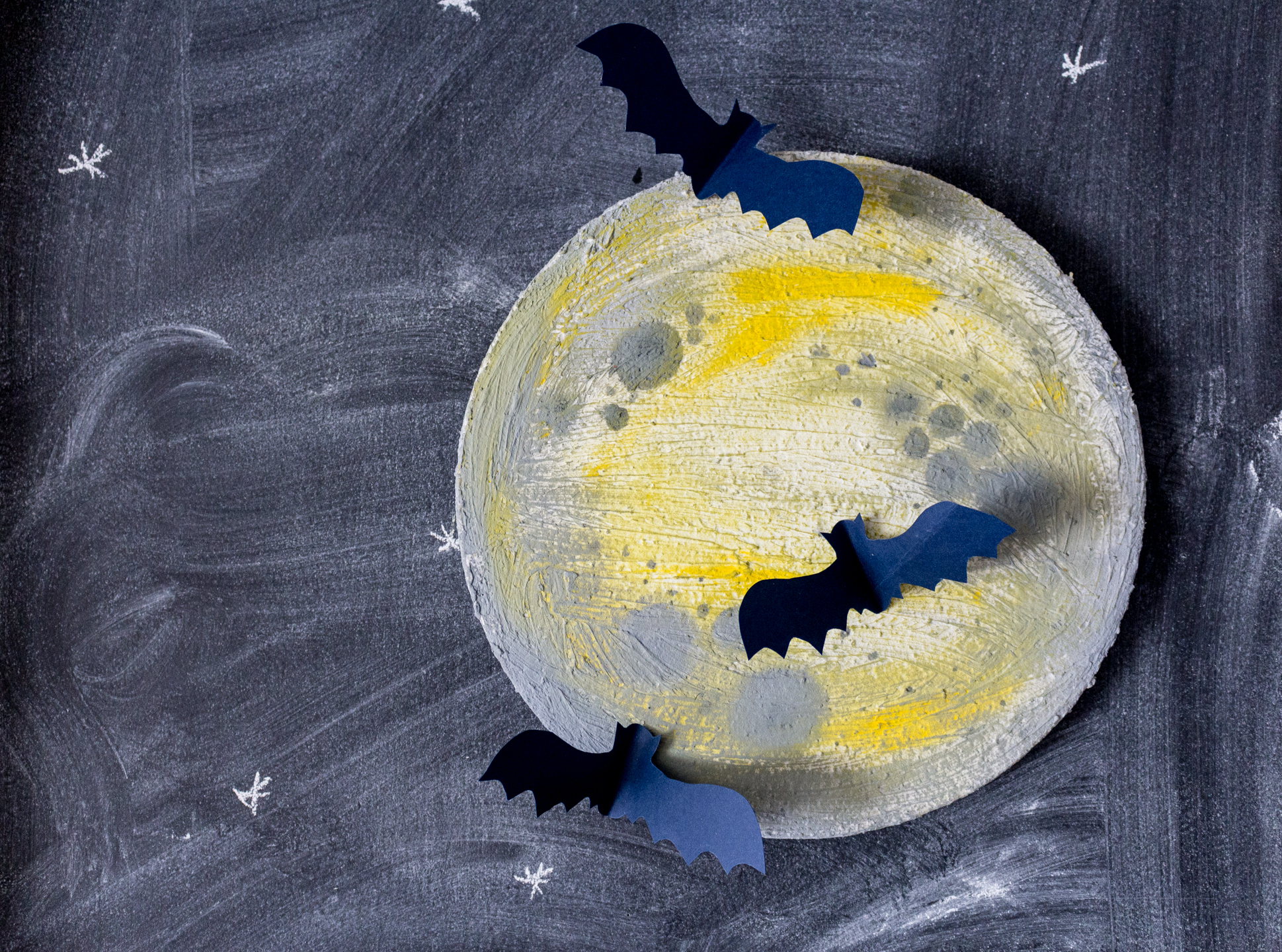 This fun wall art didn't take a lot of imagination, but I think it's super cute and love how it looks against the chalk wall.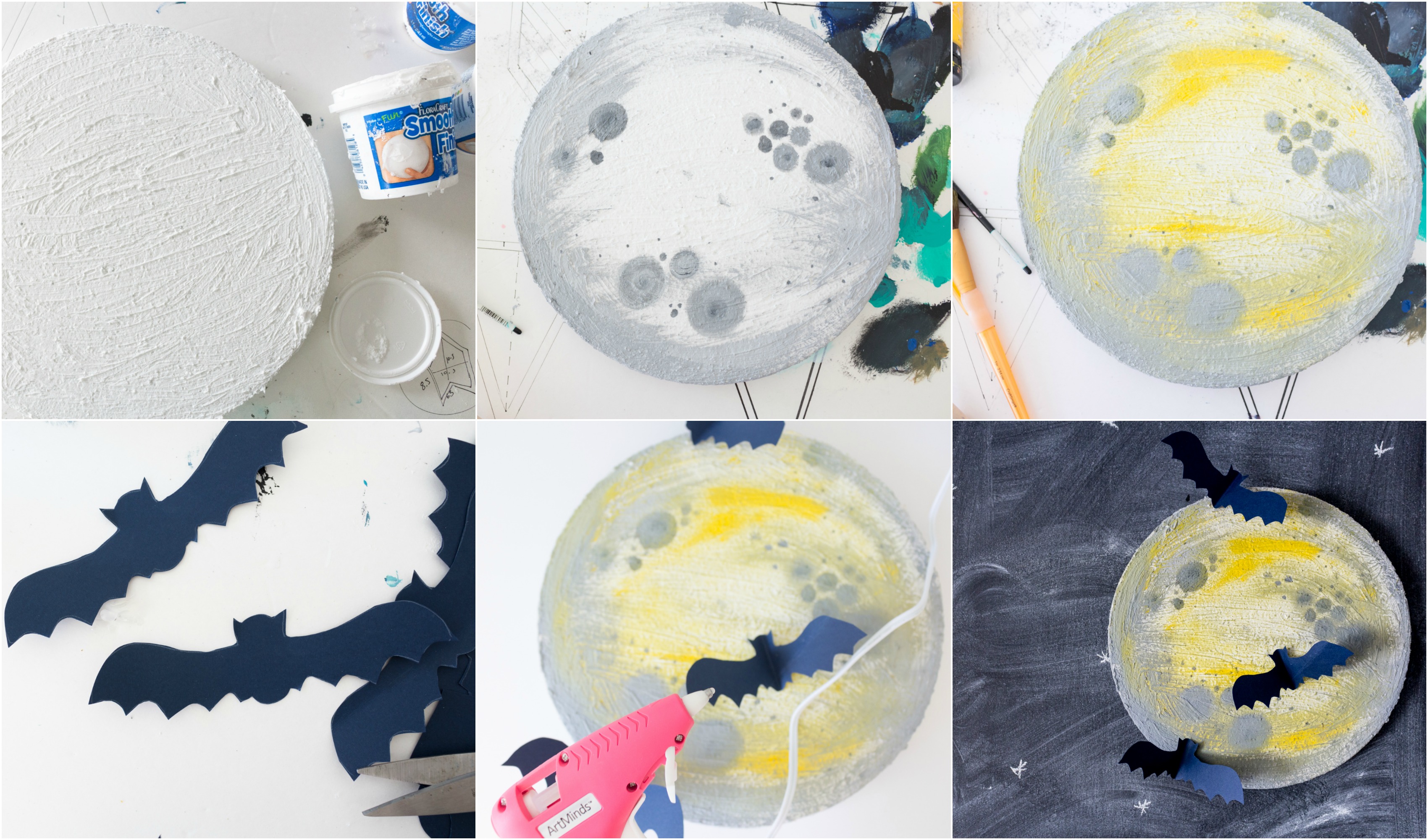 1) Take a foam circle, cover it with Smooth Finish and allow to dry.
2) Using gray acrylic paint, paint the edges and a few circles inside the circle.
3) Dry brush some yellow paint and allow to dry.
4) Cut out some bat silhouettes and hot glue onto the moon.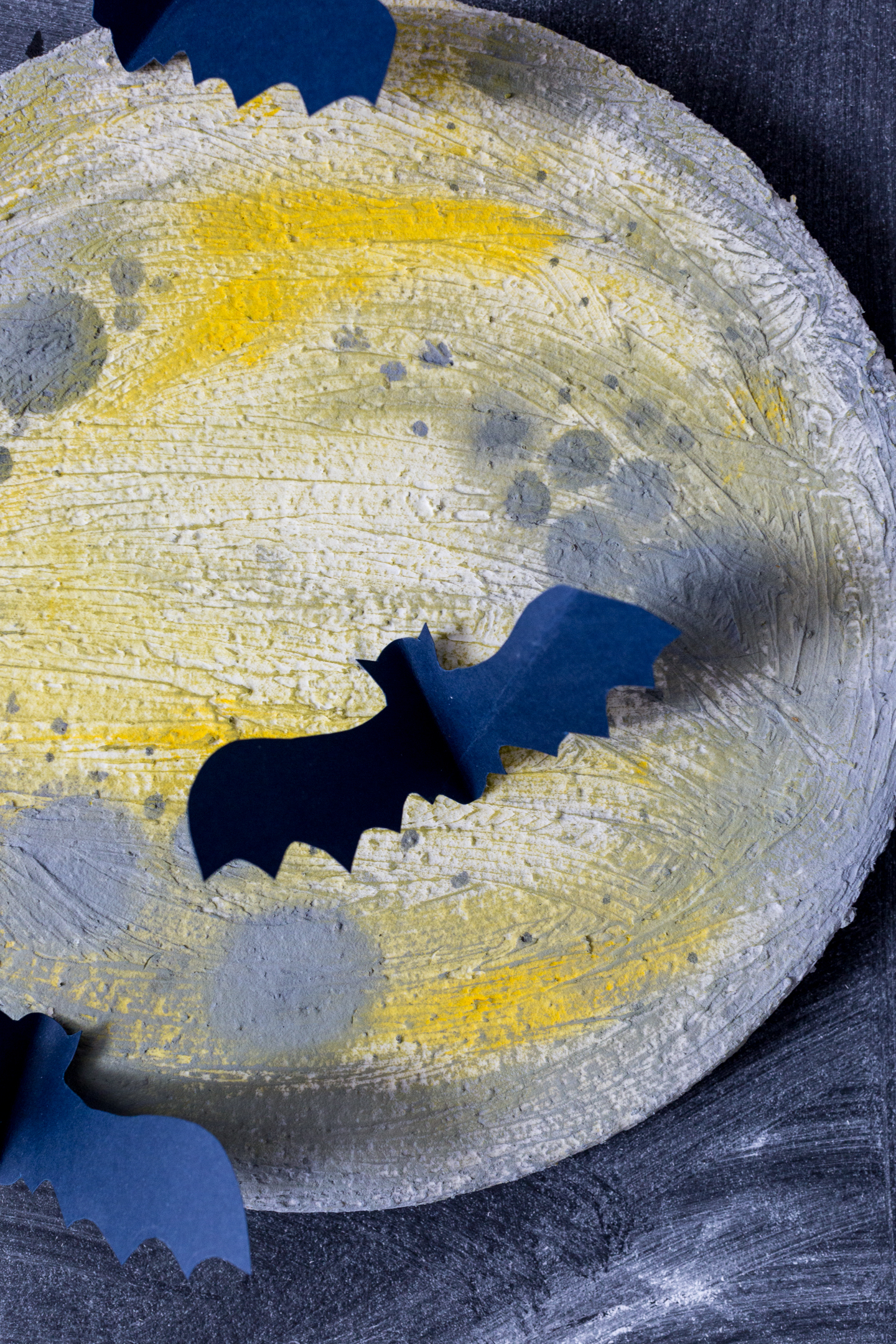 Cute, right?
You can check out many more fun ideas in the FloraCraft free Halloween E-Book by clicking on the image below.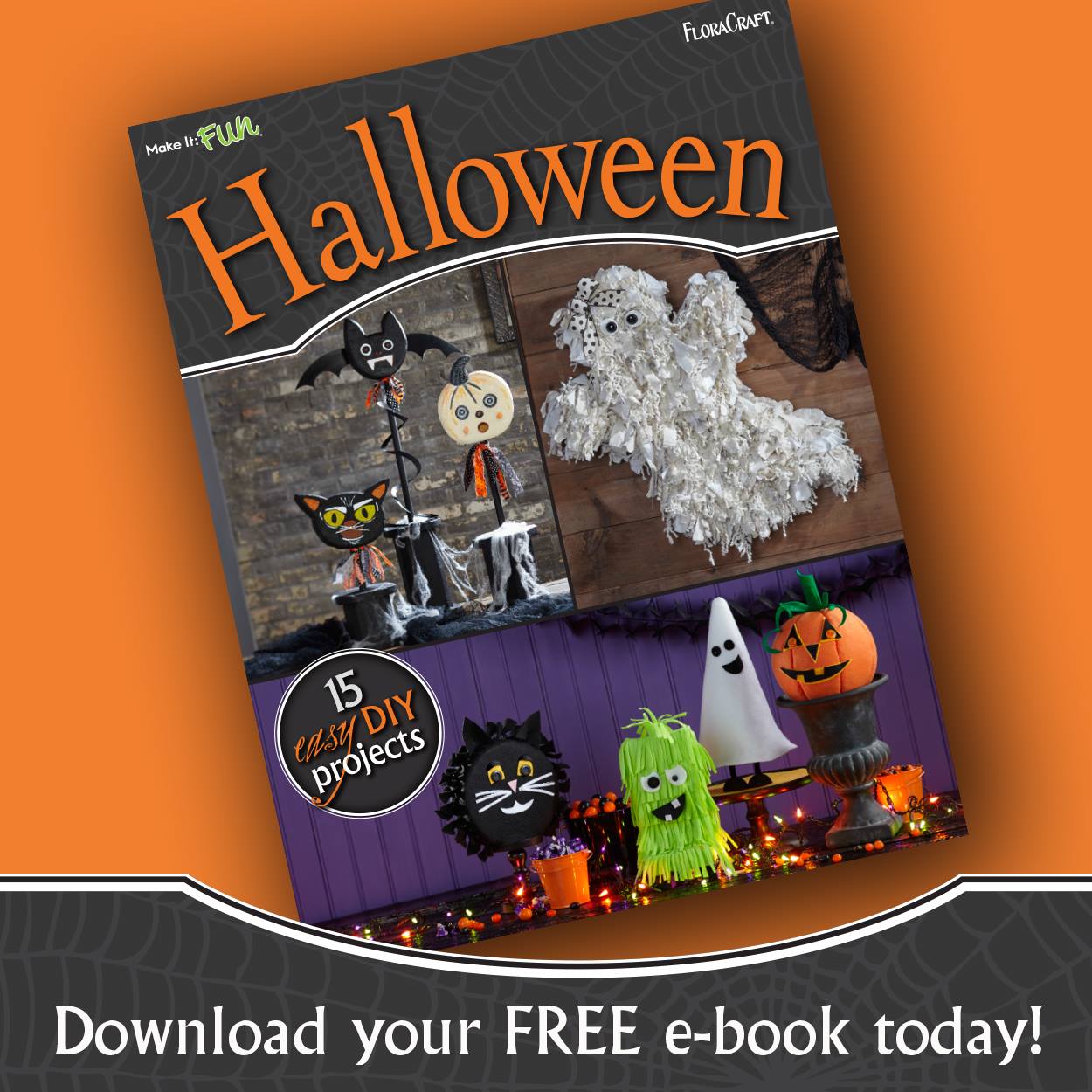 Thank so much for stopping by today.
I hope you have a beautiful day…xo