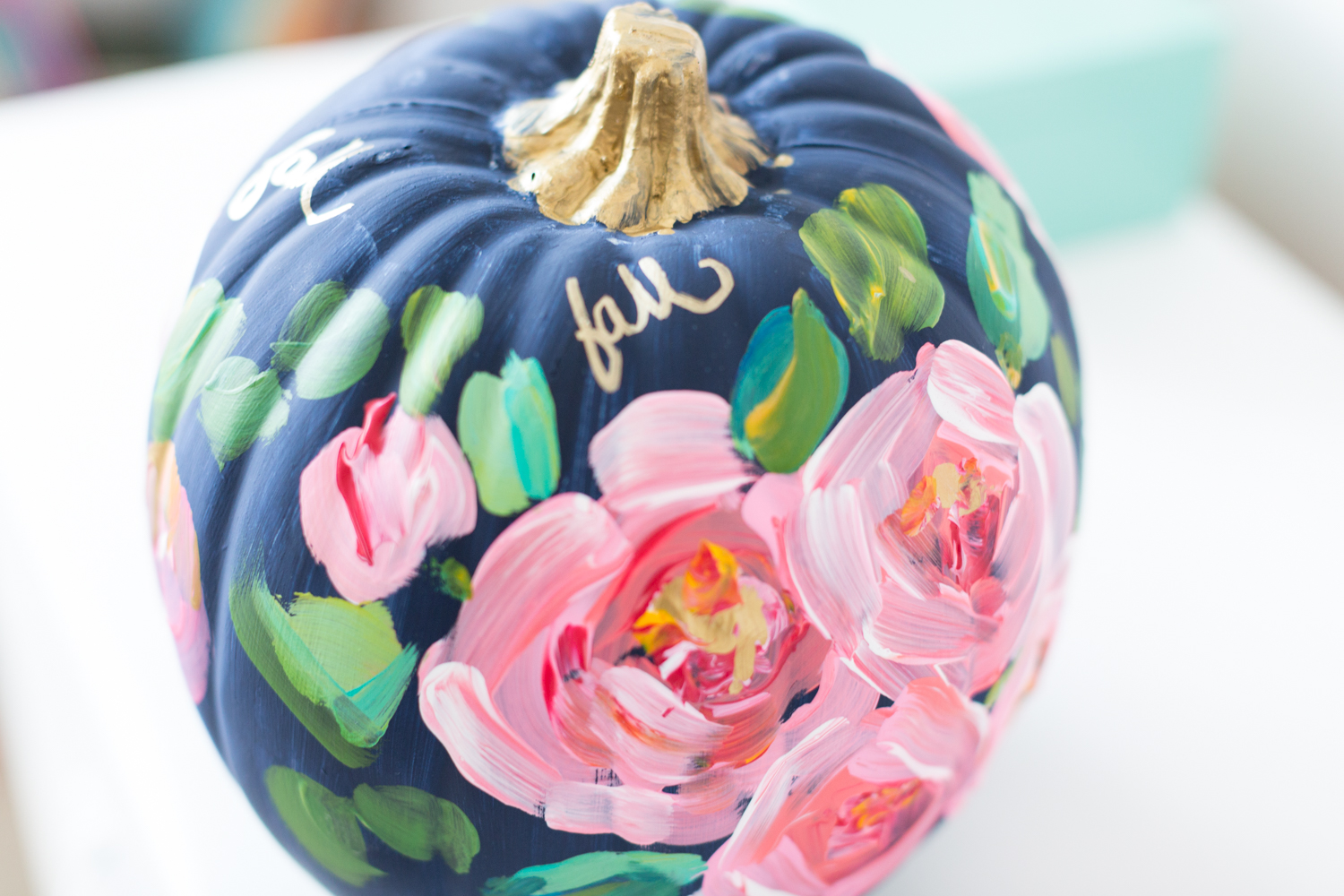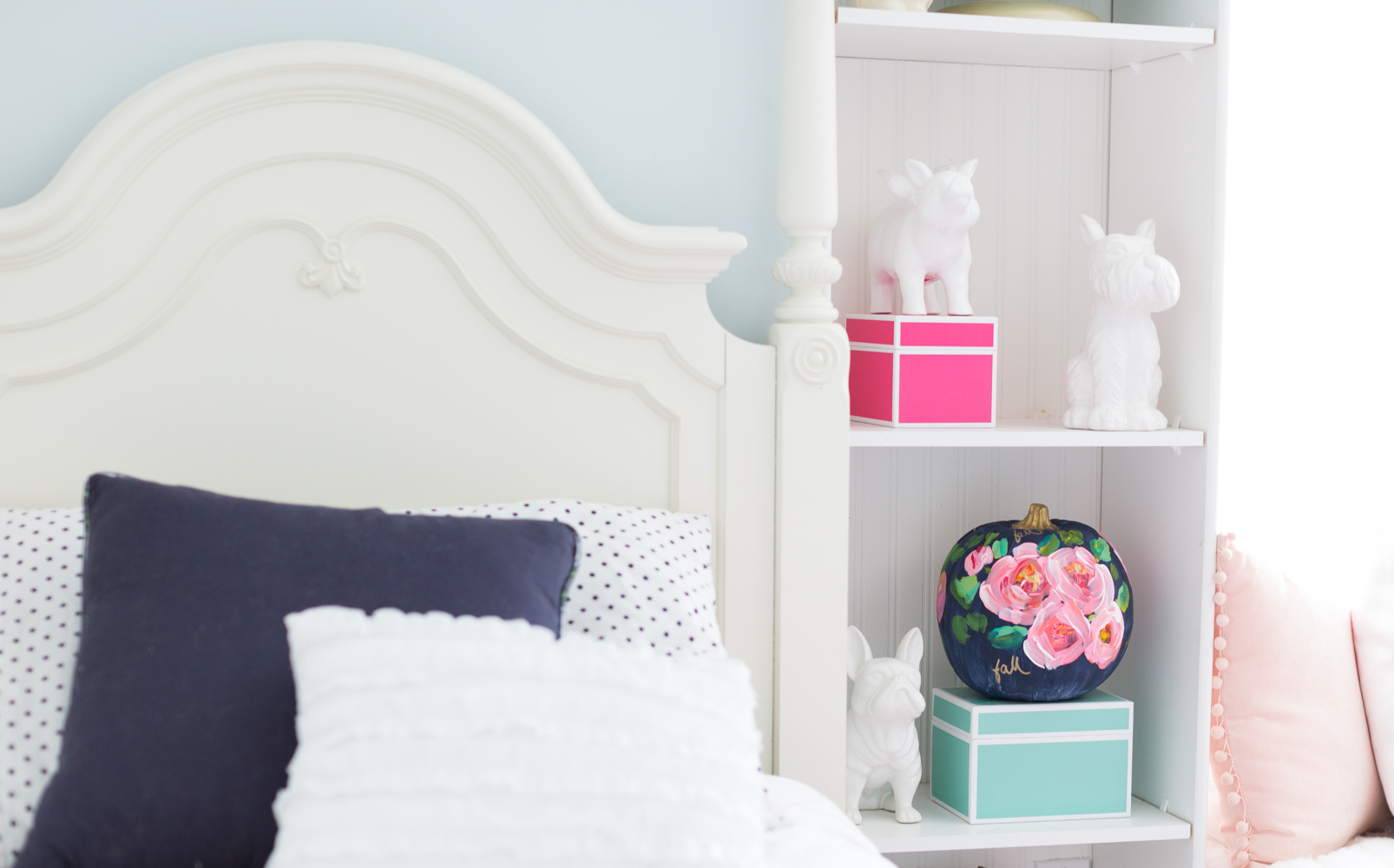 I hope you've had a great week so far!  It's been an exciting week around here. We made great progress in the kitchen and our counter tops got installed just a few hours ago!
I can't wait to share our new kitchen with you. We still have lots to do, and since our downstairs is a complete mess, I decided that this month's Michaels Maker's challenge was going to be dedicated to Bella's room. I'm loving the way this craft pumpkin adds a very subtle touch of fall . It's almost like summer and fall colliding.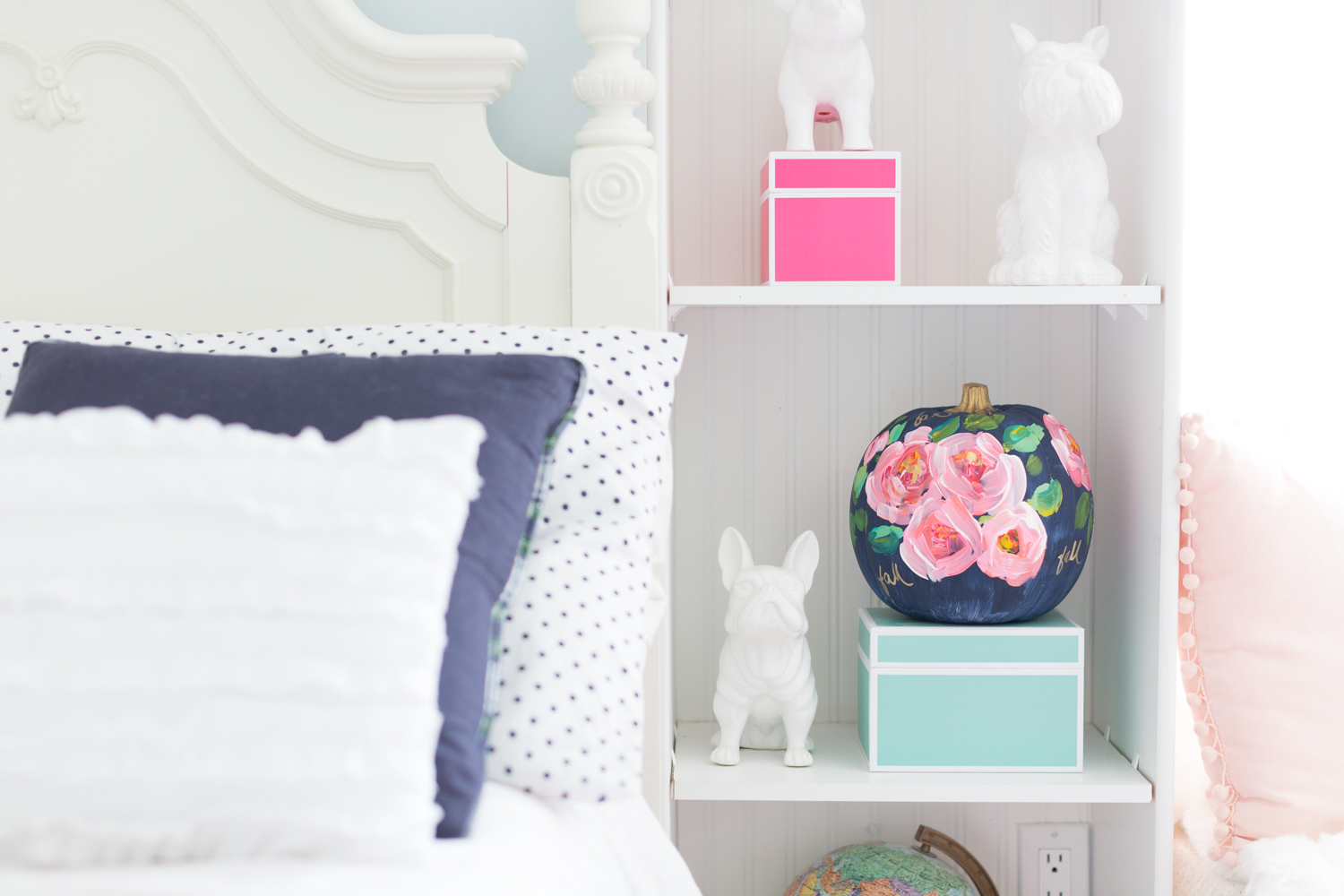 A few months ago I shared THIS video and used a similar process when creating this pumpkin. The only difference is that I used a paint brush instead of a credit card.
I used DecoArt chalky finish to paint the backdrop and then various DecoArt acrylic paints.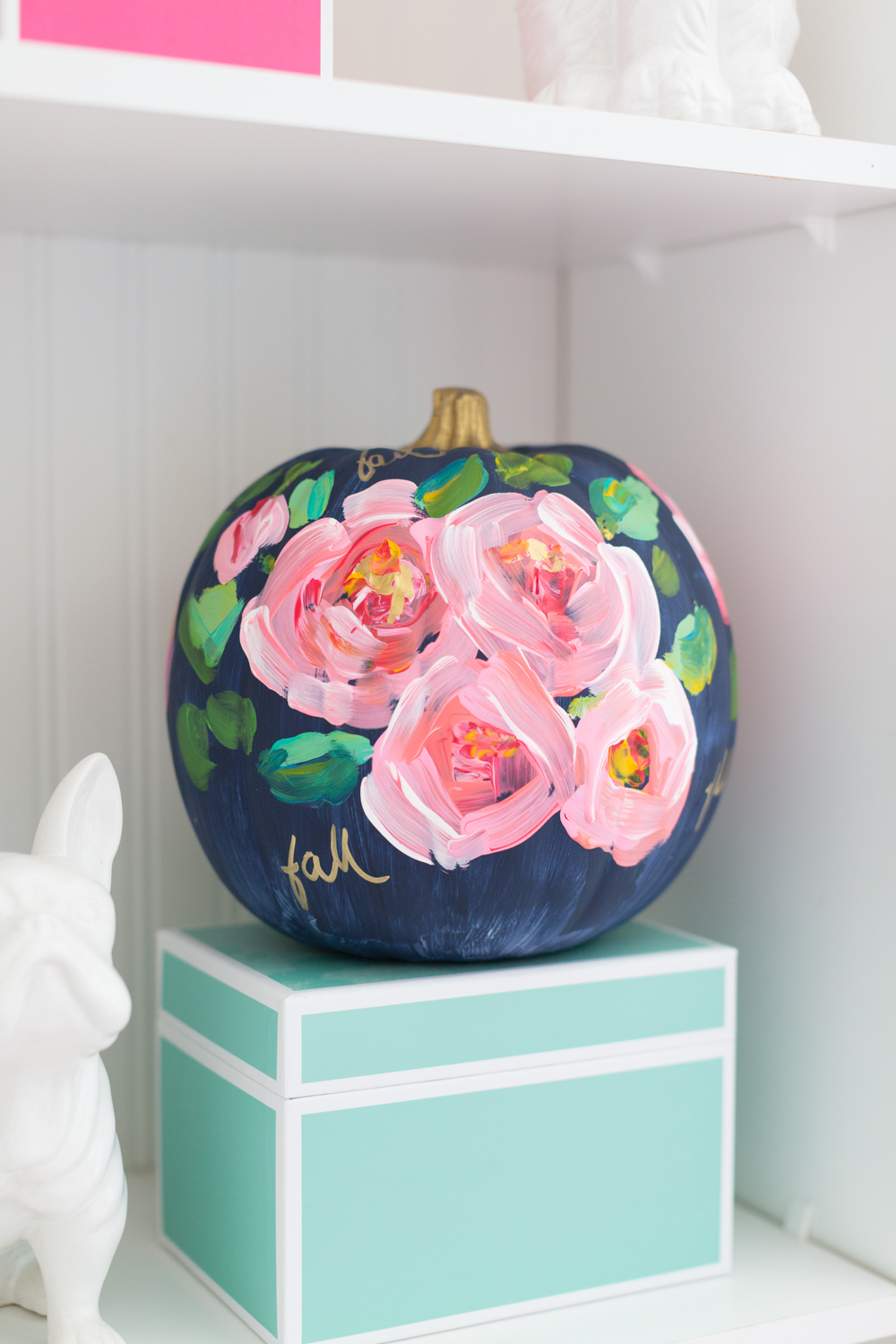 I then used a gold pen to write the word 'fall' .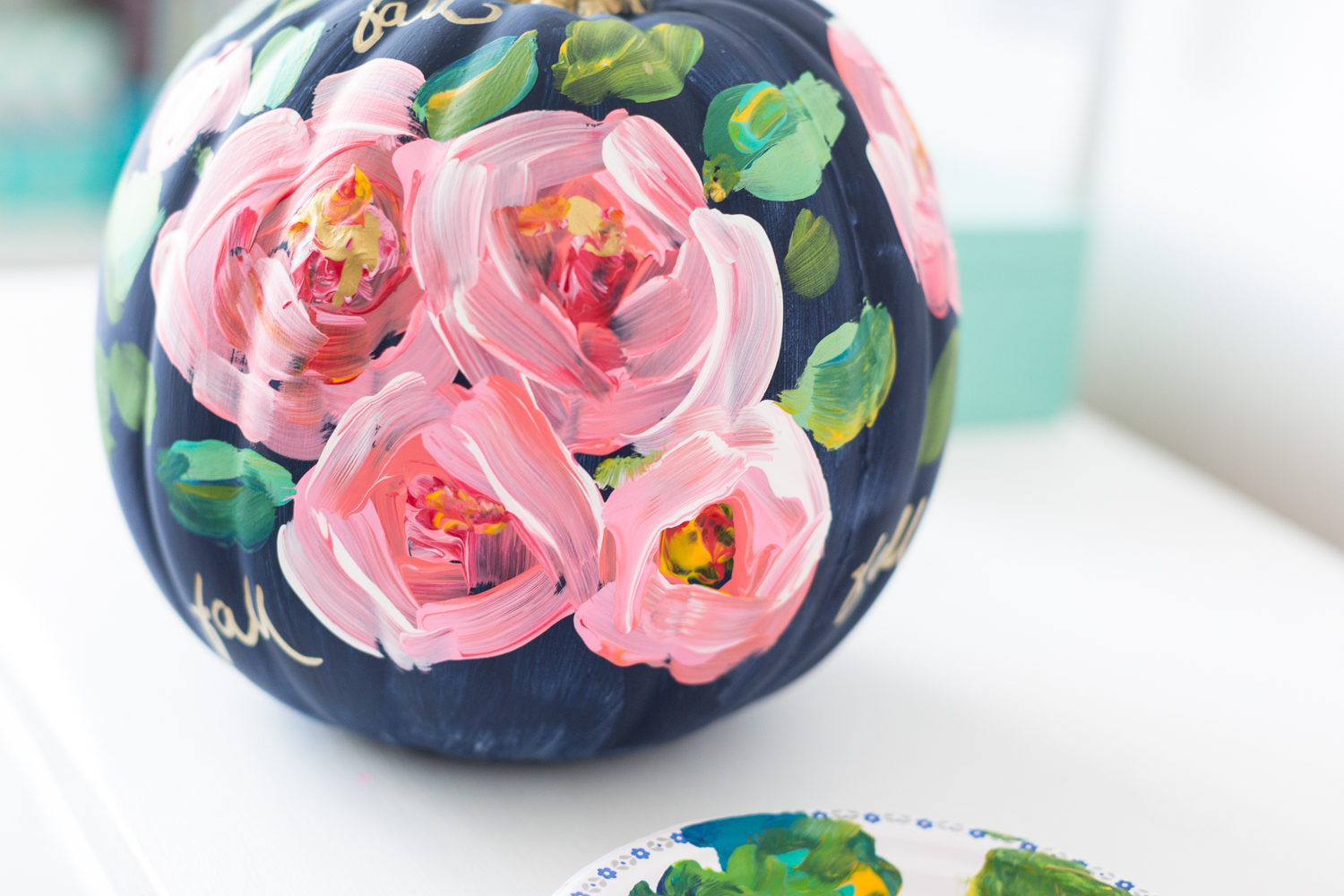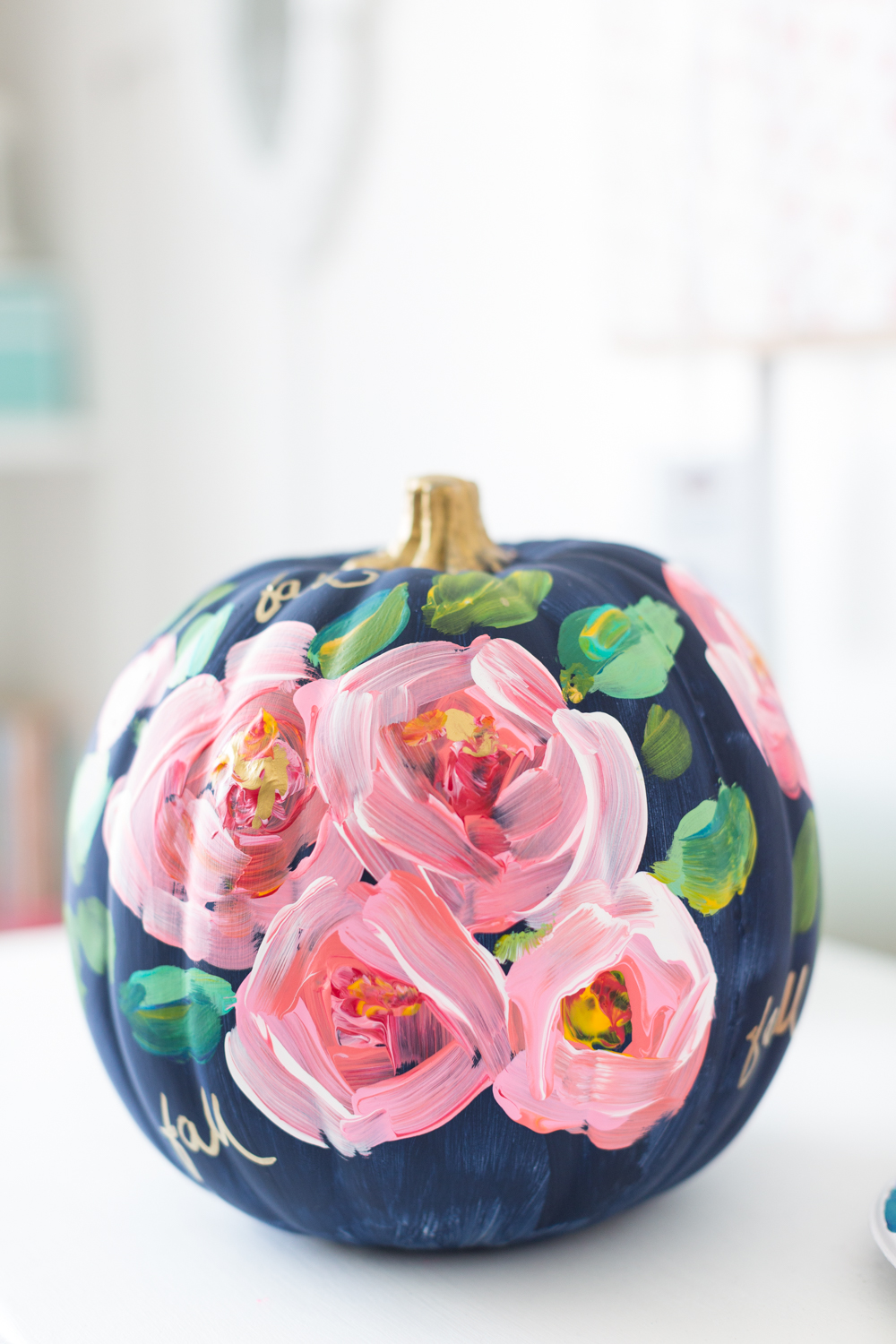 Blue and pink are one of my favourite combos and touching a touch of gold just makes it even more pretty don't you think?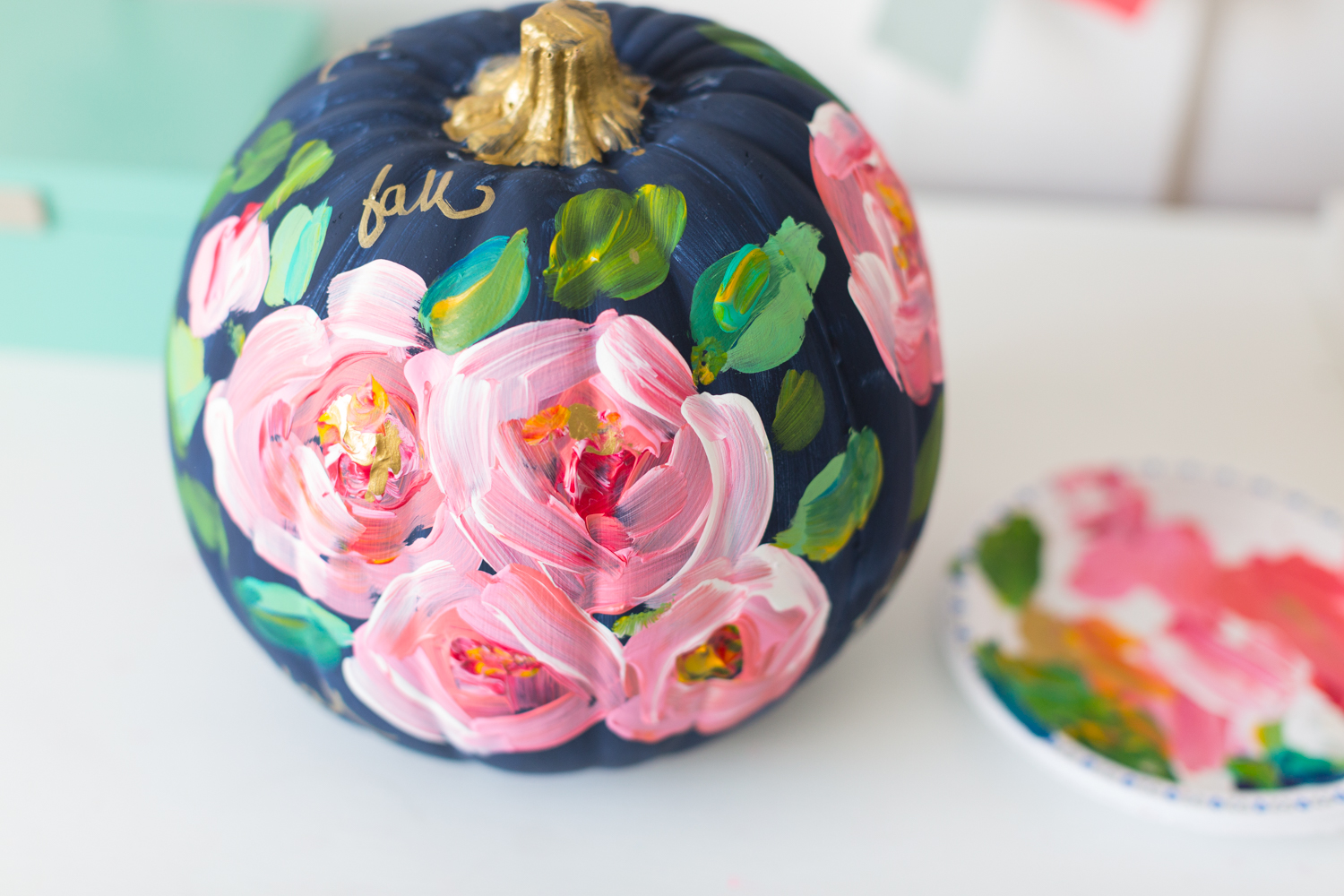 I love that these craft pumpkins can be customized to suit any decor style or color .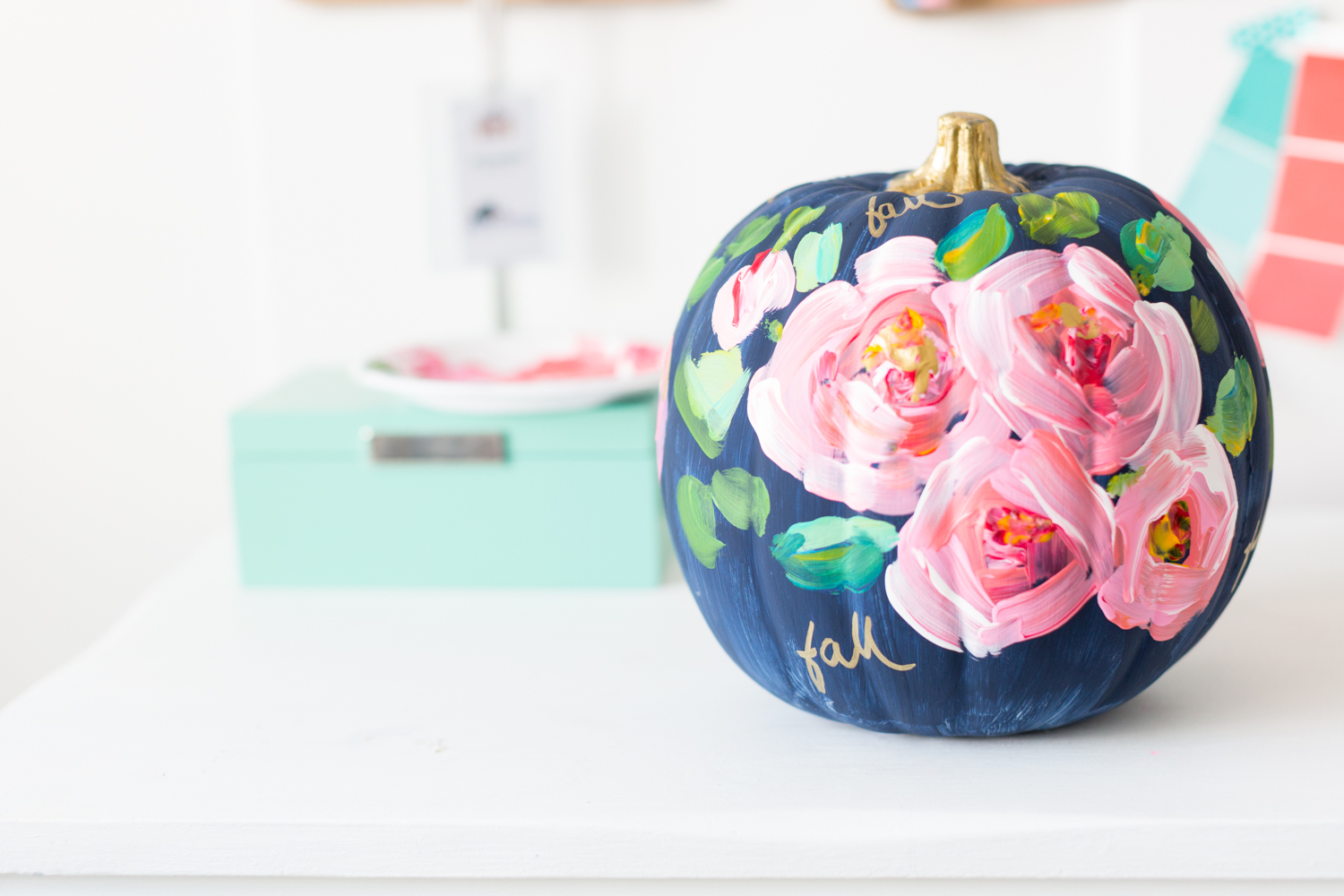 Fun right?
Please don't forget to kick off fall in your own home, visit Michaels.com and check out the variety of pumpkins available  – there is every color, shape and size you could ever want! There are tons of ways to DIY your own craft pumpkin for your home, a party or even as a gift.Be sure to check out all the other Michael Makers pumpkins