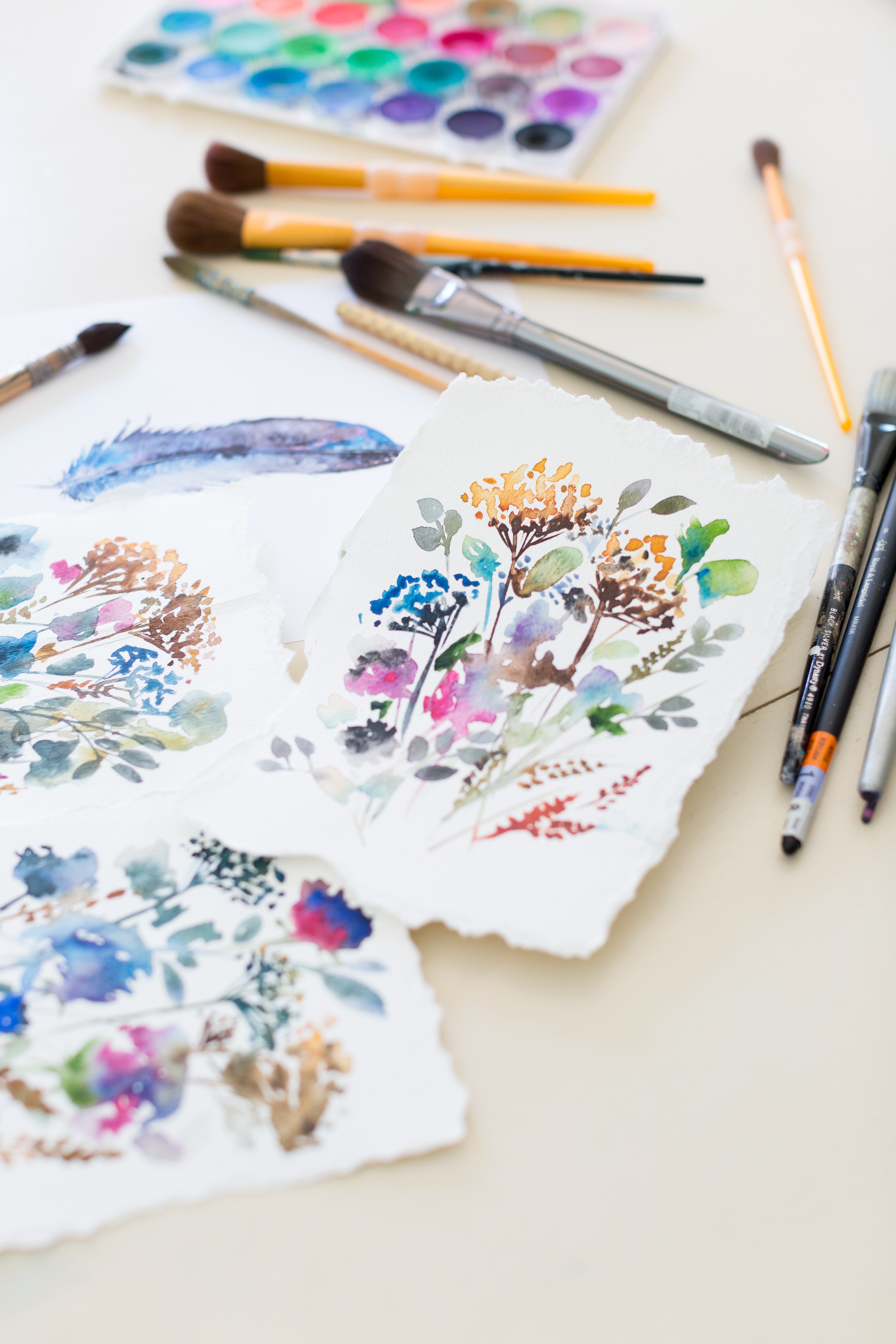 It's a quiet afternoon here at home and while I should go upstairs and wake our teenage kids from their very long slumber, I selfishly want this peace and quiet at the moment. We just returned home from a wonderful weekend in Atlanta where we attended the annual Haven Conference. While I didn't take too many photos, I have many beautiful memories imprinted in my heart and mind.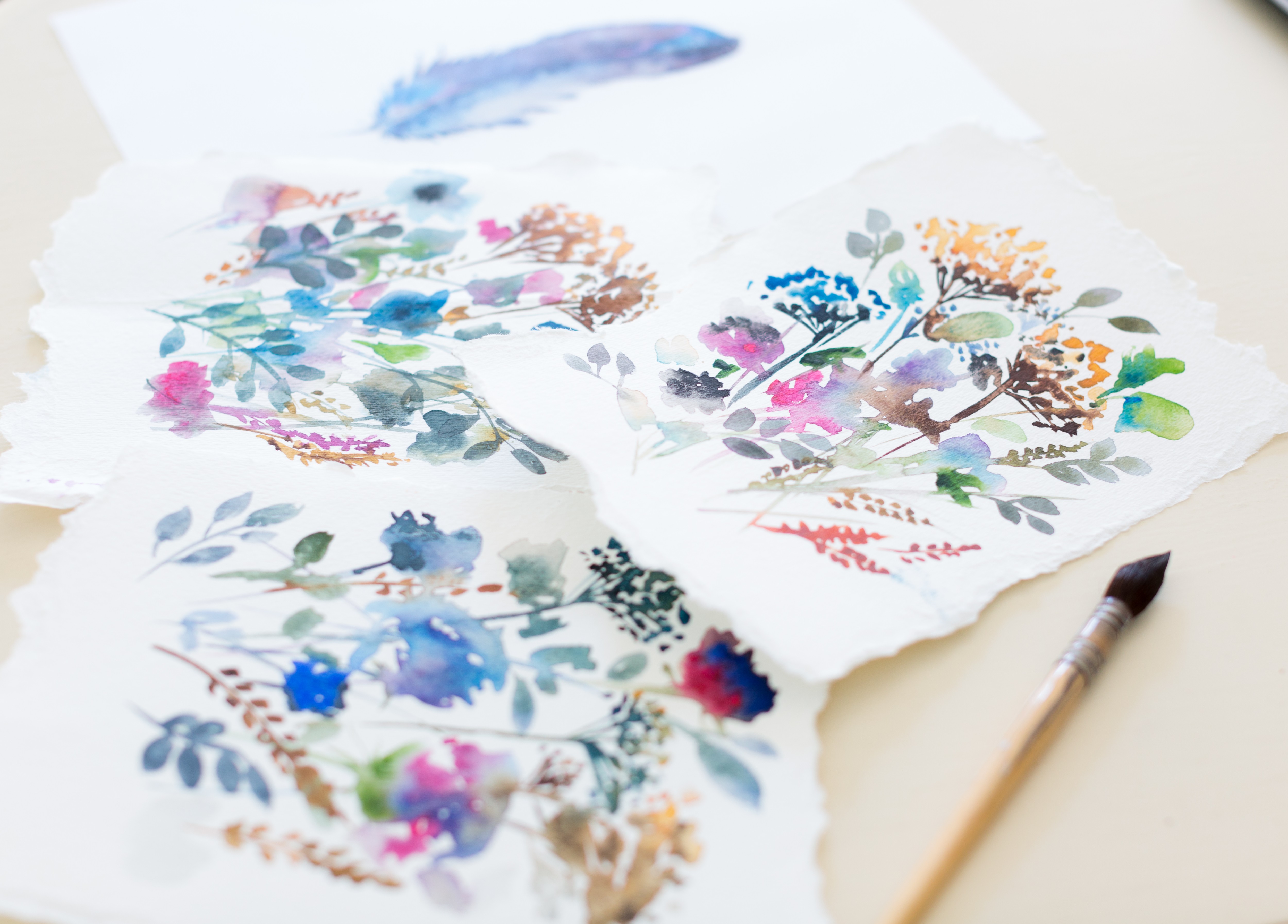 While at the conference, I was provided the tremendous honor of serving as a mentor to some of the attendees and wanted to do a little something special and so I painted a little watercolor for each of them. There's something so beautiful about being able to give someone something hand-made, sharing a bit of your soul with them.
I was also fortunate to be able to teach two watercolor classes and I cannot begin to tell you how much joy that brought to my heart. Seeing those beautiful women attentively putting their heart into their paintings made me smile.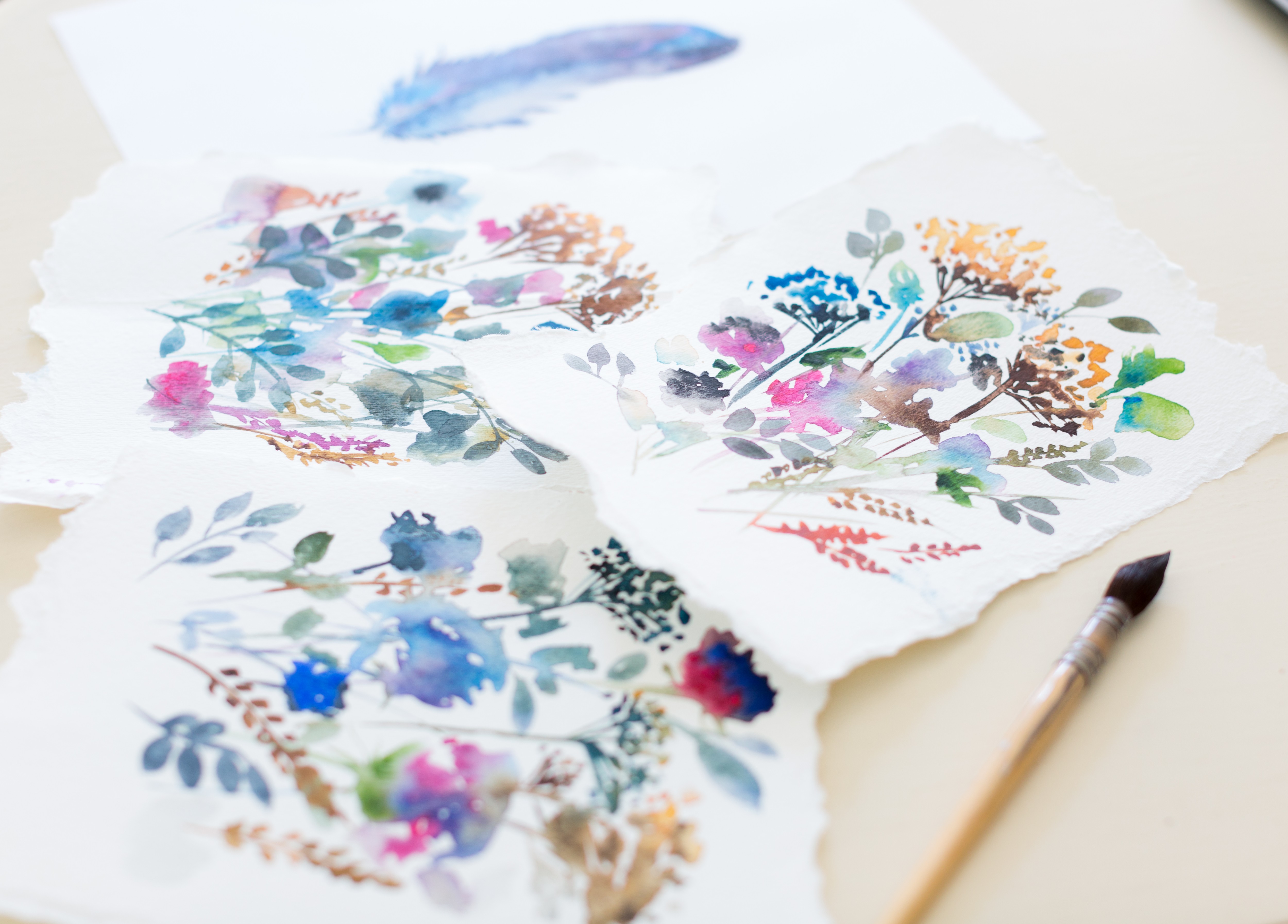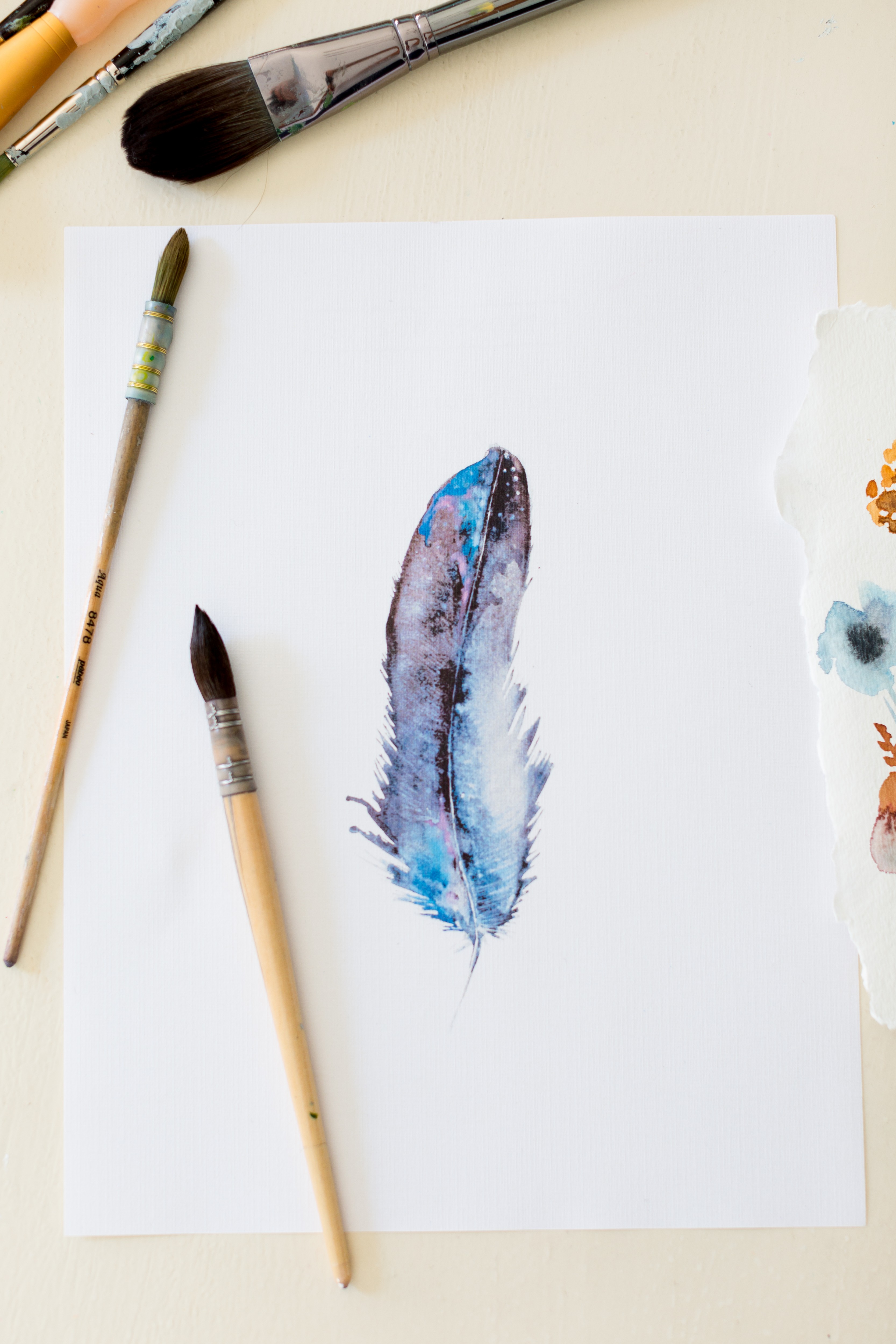 I had prepared this feather print for everyone who attended a watercolor session and today I wanted to make it available for you. If interested, simply go HERE and print your very own. I hope you love it!
I want to take a moment to say how grateful I am to you; your visits and comments mean so much to me.
much love,