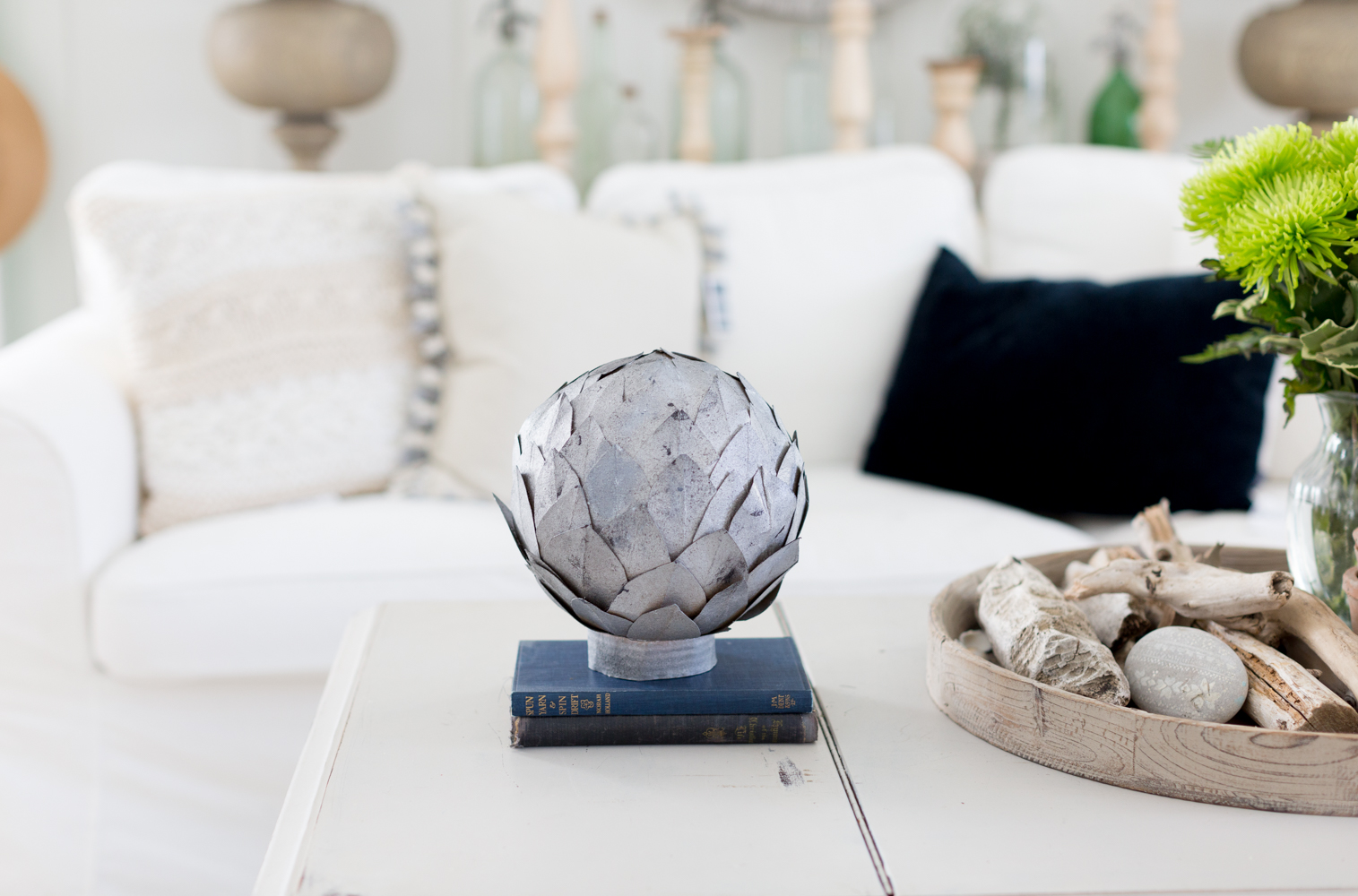 Hello, friends…I hope you are all enjoying your week thus far.
I have been trying to check things off my "to do" list and one of the open items is an apparent issue with the comment section on the site. I'm not sure what's causing the issue, but folks were kind enough to email me and advise they weren't able to leave comments. I have my IT guy looking into it and hope it will be resolved soon.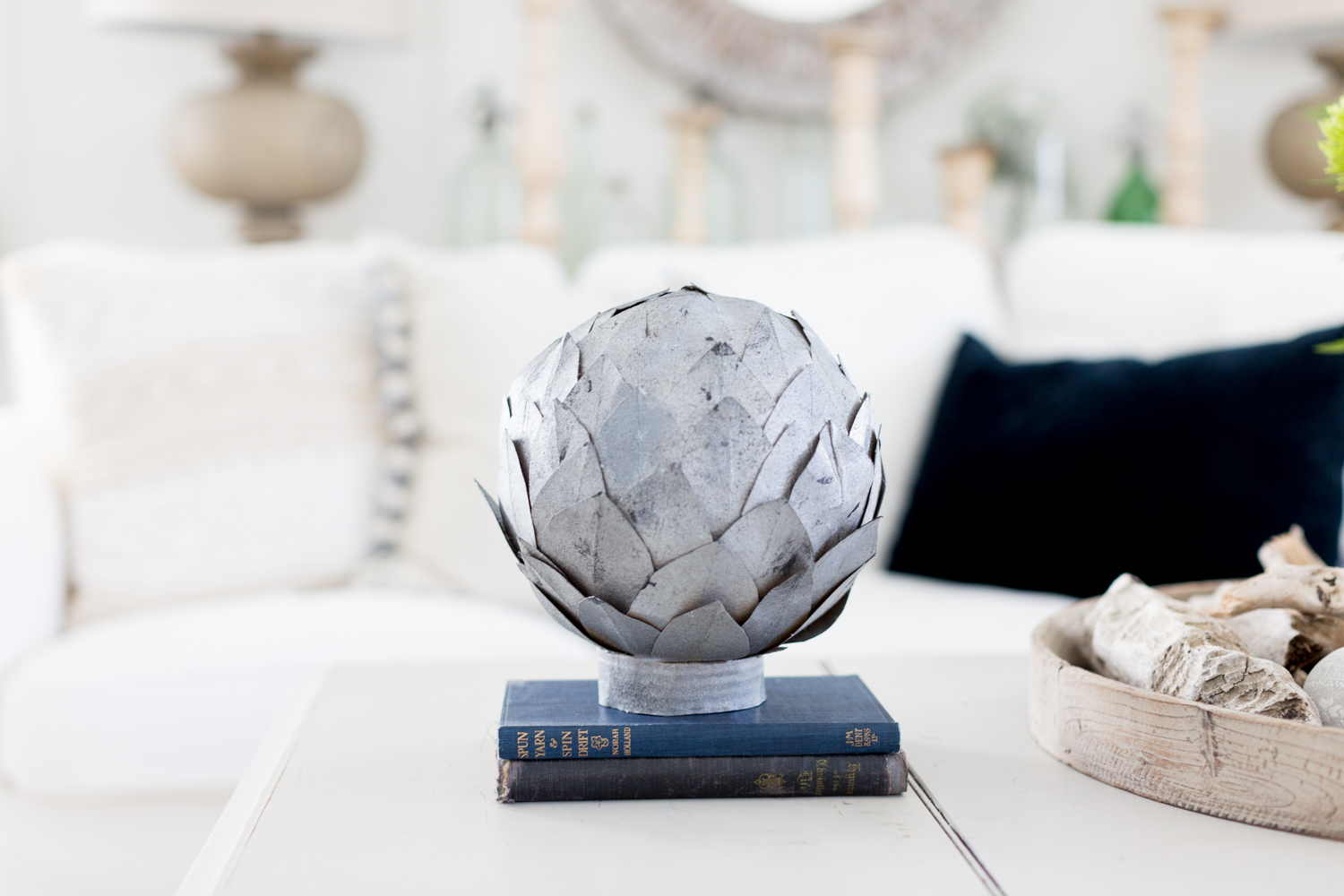 In the interim, I'm continuing to post and it's time once again for a FloraCraft project. I have so much fun with these MakeItFun challenges and the latest was to use foam balls. I had a couple of different ideas, but decided to create a faux zinc sphere inspired by this one.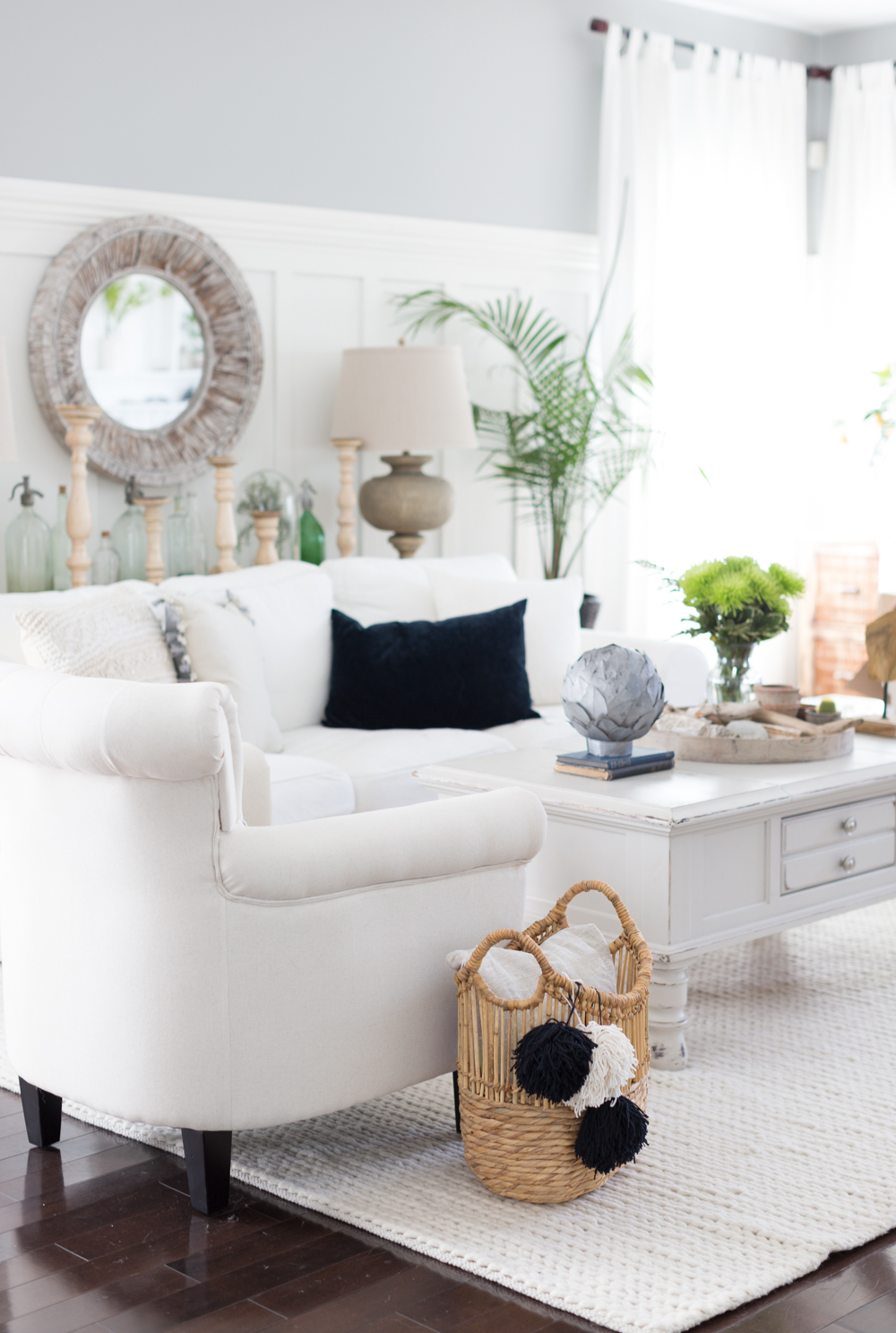 I simply used cardboard, spray paint, hot glue and an 8″ foam ball.

1. Fold cardboard to crease
2. Cut semi-circle around crease.
3. Continue to cut several semicircles and unfold.
4. Using hot glue, start gluing leaves at the top of the foam ball.
5. Continue gluing down the ball, overlapping leaves as you go.
6. Make a loop out of cardboard and secure with glue to make a circle.
7. Glue the loop to the bottom of foam ball.
8. Spray paint with metallic spray paint and allow to dry.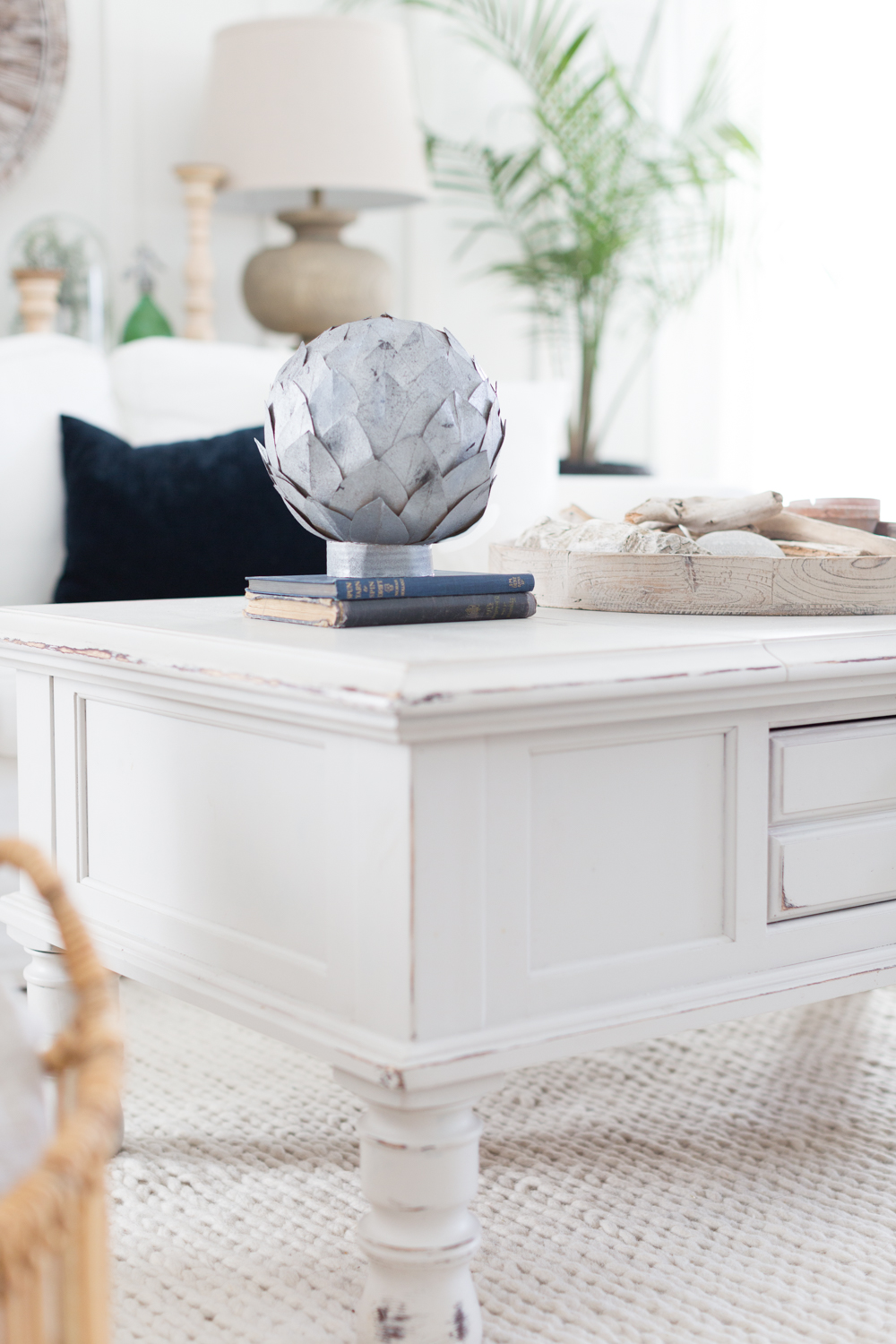 Fun and easy, right? I also did a few random sprays of black paint to add a little more texture.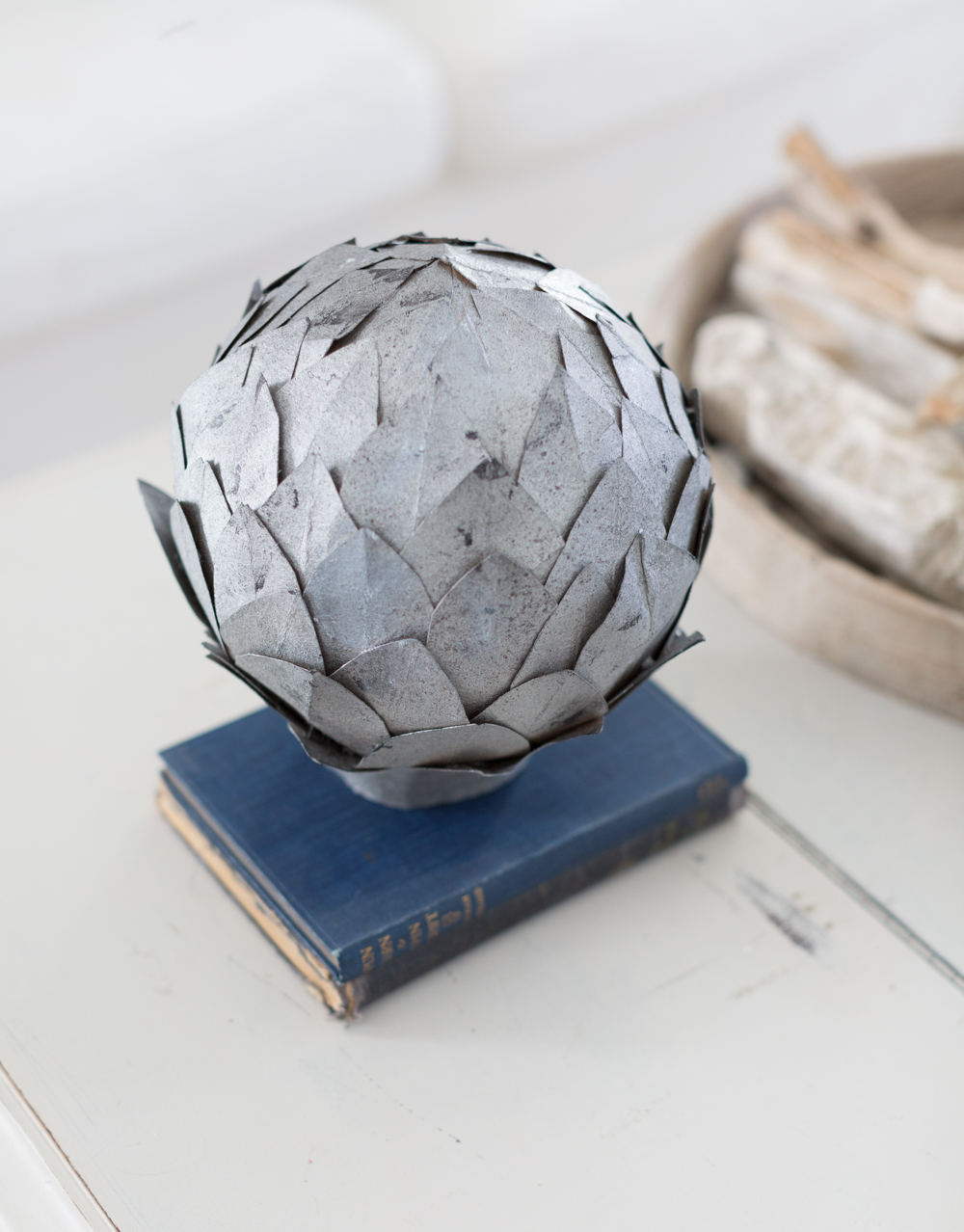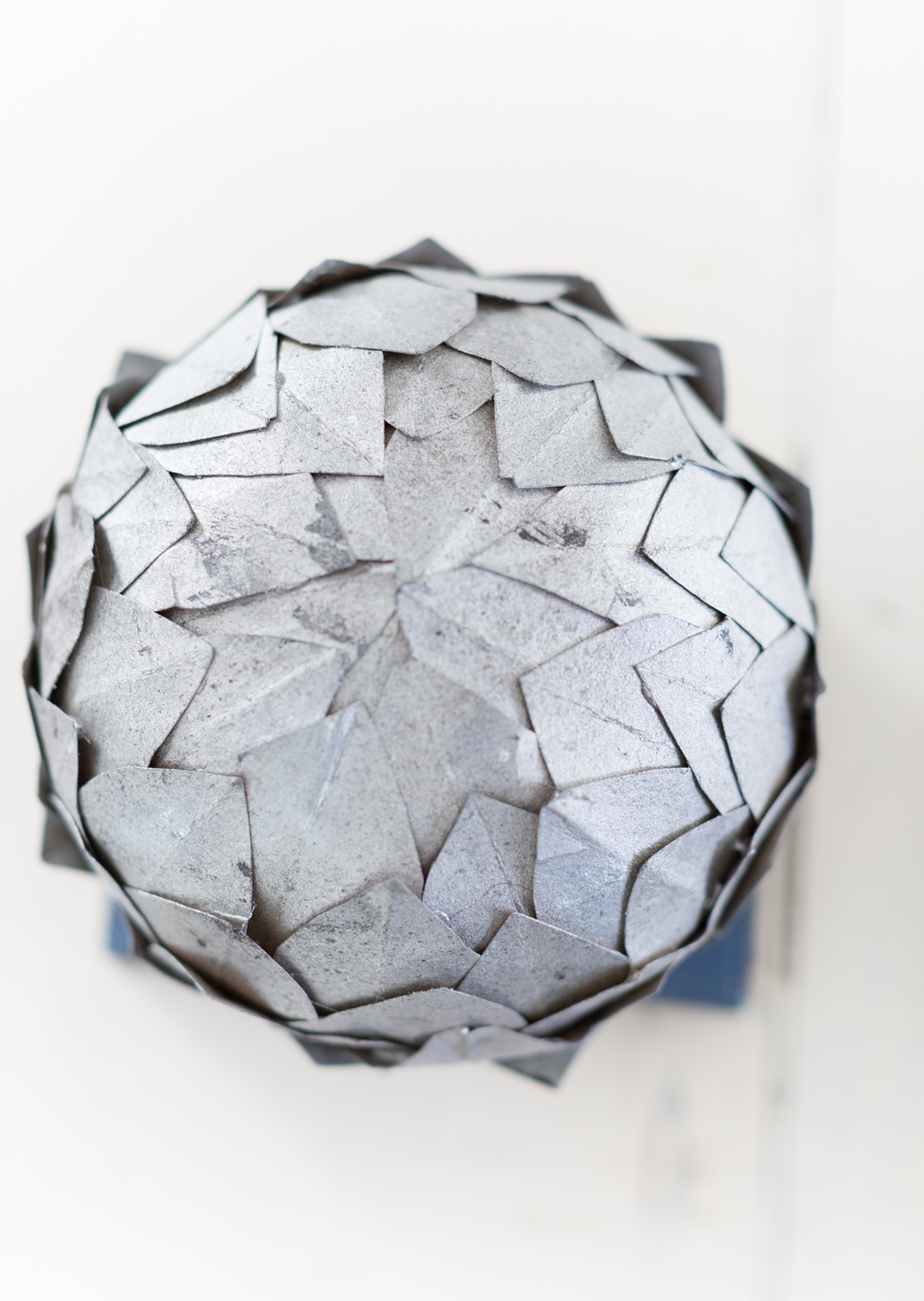 It could pass for zinc, couldn't it?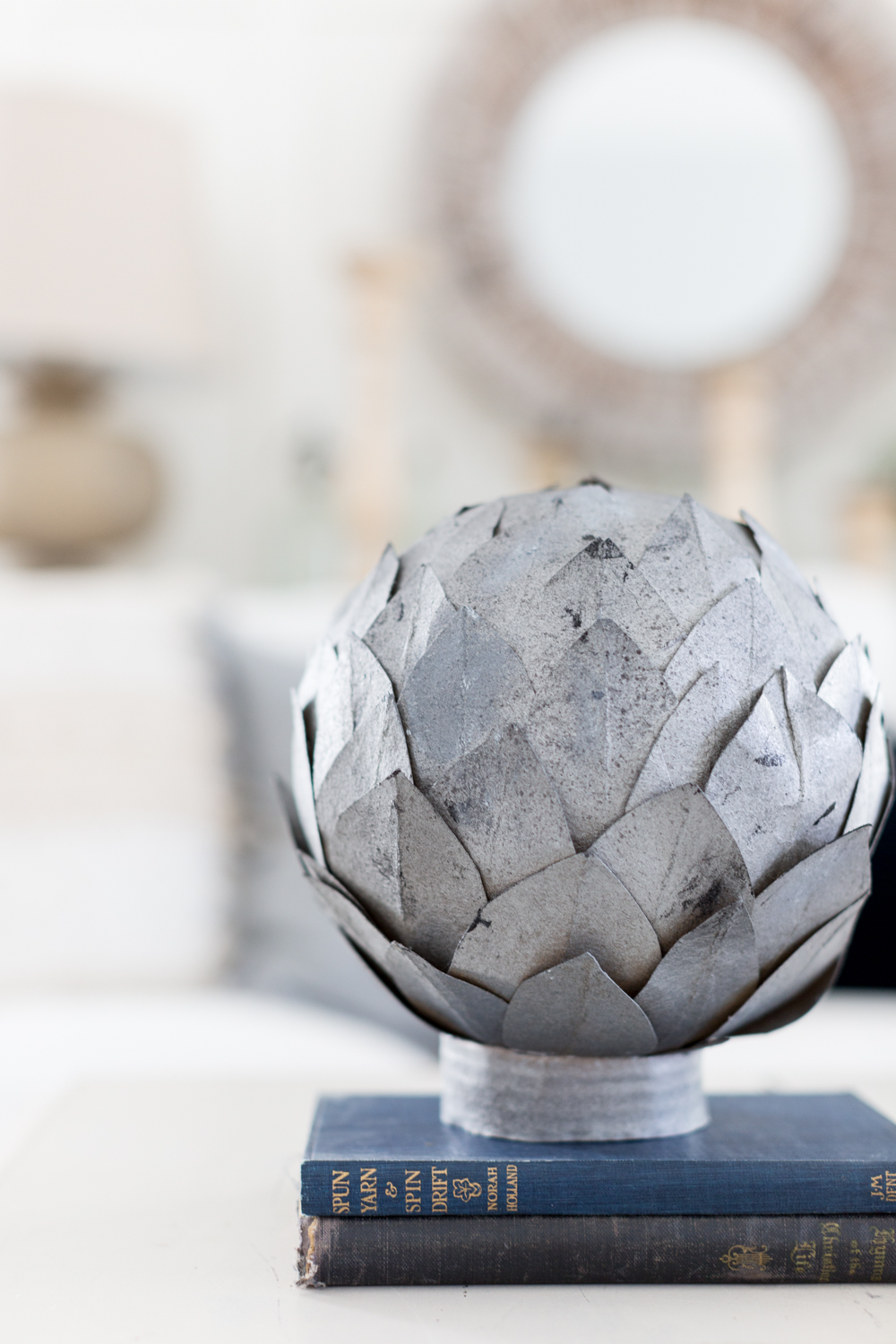 I think I'll probably spray paint again in the coming weeks, this time using copper for fall. 🙂
Thank you so much for stopping by.
Have a beautiful day…xo
Lu