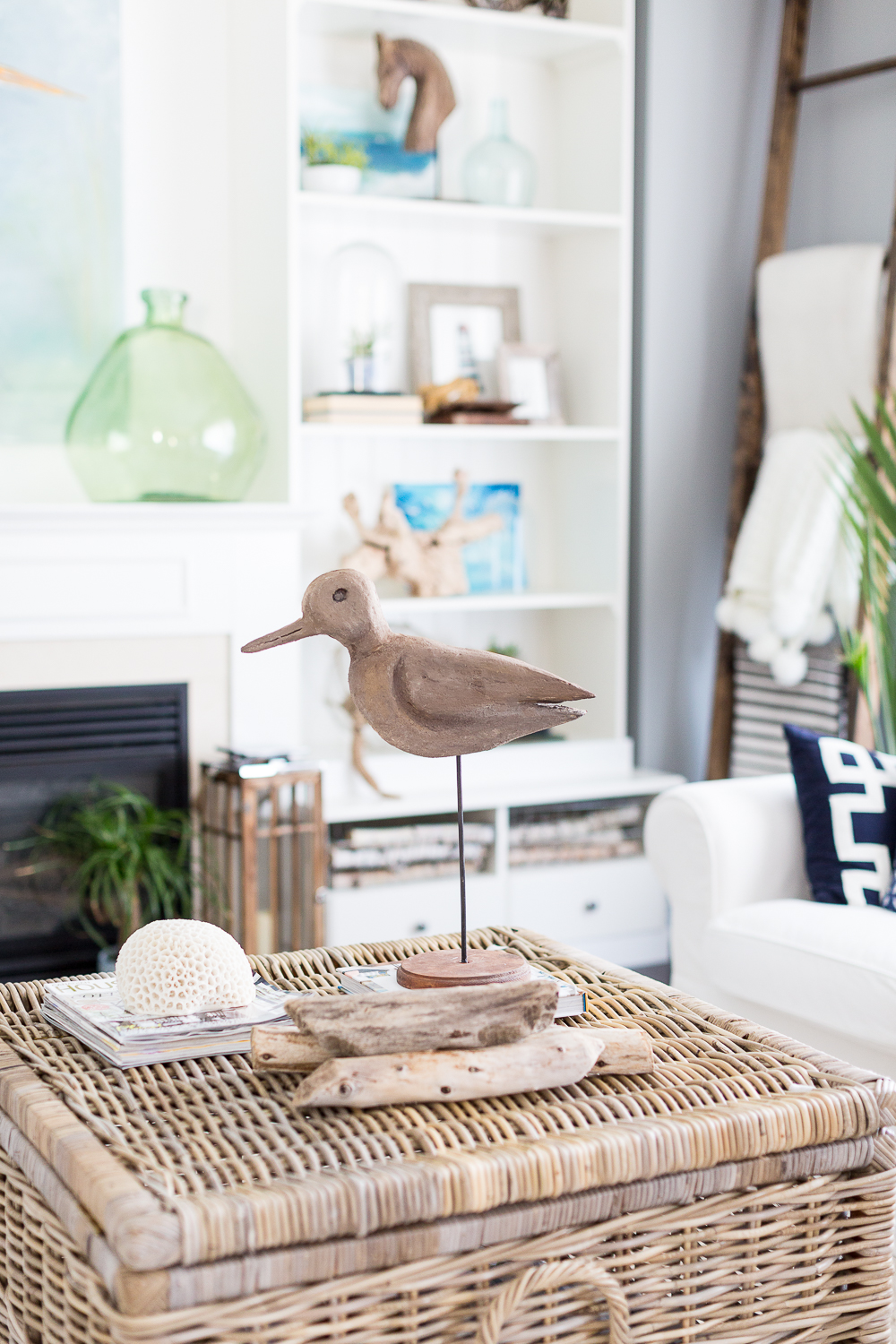 Hi friends! I hope you're enjoying your week thus far.
Being materialistic is something I've always frowned upon, but as we set a new high temperature record today, can I just say I how much I love our A/C.
We'll have lived in this house for 11 years this September and I still find it hard to believe this is the first year we have an A/C. Every year while in the midst of a heatwave, hubby and I would swear we'll get an A/C for next year, but it never came to pass. Ironically, it took a bitterly cold winter day this past January for us to finally make the purchase, and that was only because our furnace needing replacing and we took the opportunity to purchase a furnace/air conditioner package. Each day this summer, I have felt so grateful for the comfort of an air conditioner. It's the little (comfortable) things.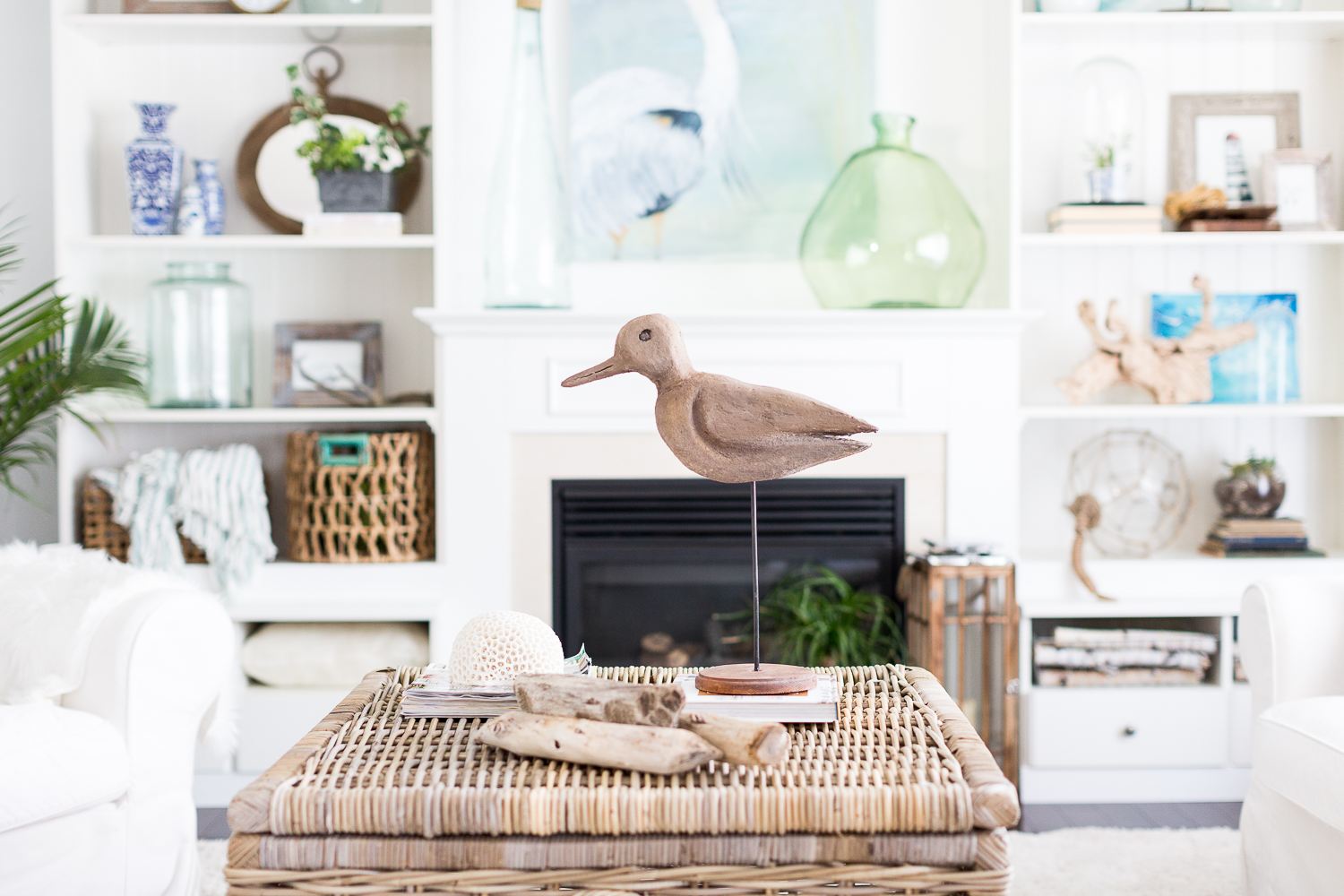 Today I wanted to share a cute little project I made for my friends at FloraCraft. This month's challenge was 'summer' and when I think summer, I immediately think of the beach. So I made an adorable little faux wood sandpiper using a foam sheet. Fun, right?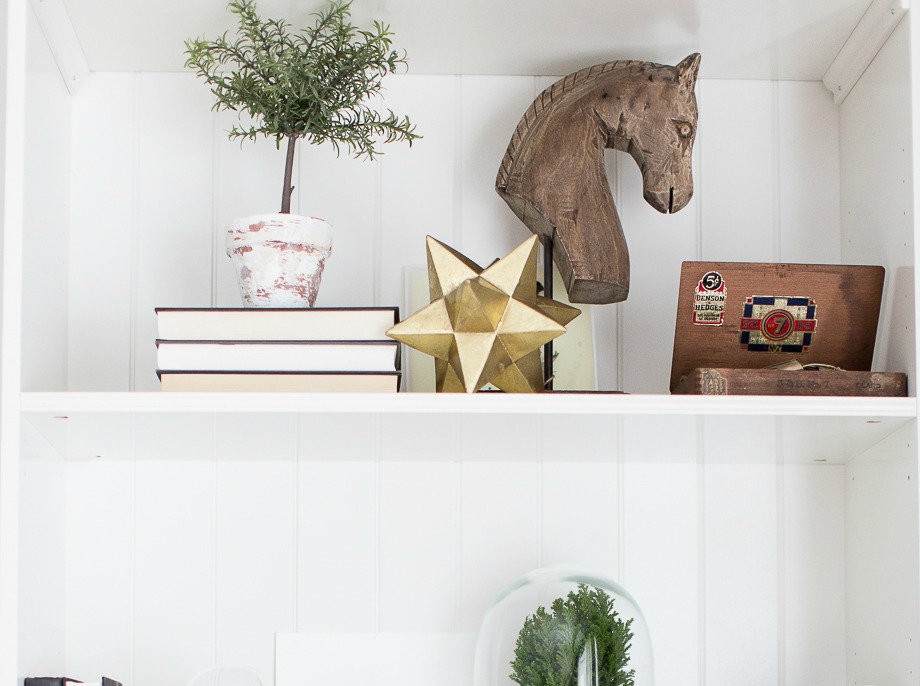 Inspired by this horse head that sits on our shelves, I wanted to see if I could make something similar.
You may recall the wooden oars, I made last year …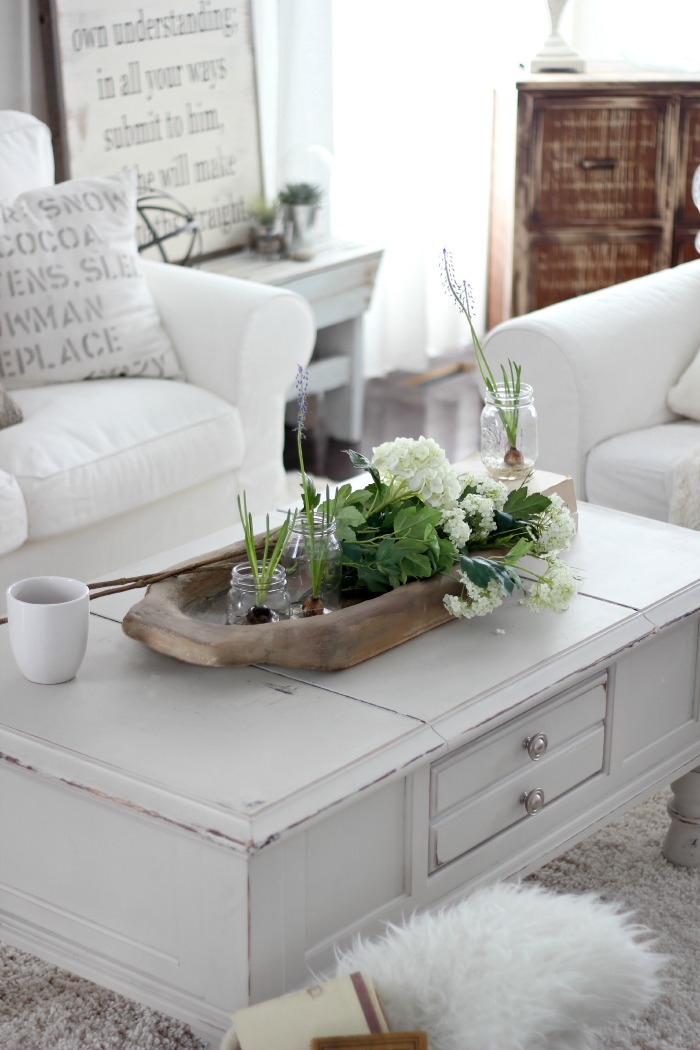 Or the wooden bowl. Both were made from foam.
Materials:
FloraCraft Make it Fun Foam Sheets 2″ thick
FloraCraft Foam cutter
FloraCraft Smooth Finish
FloraCraft Electric Cutter
Sand Paper
Wooden Dowel
Wood Stand
Hot Glue
Acrylic Paint (brown, black, white)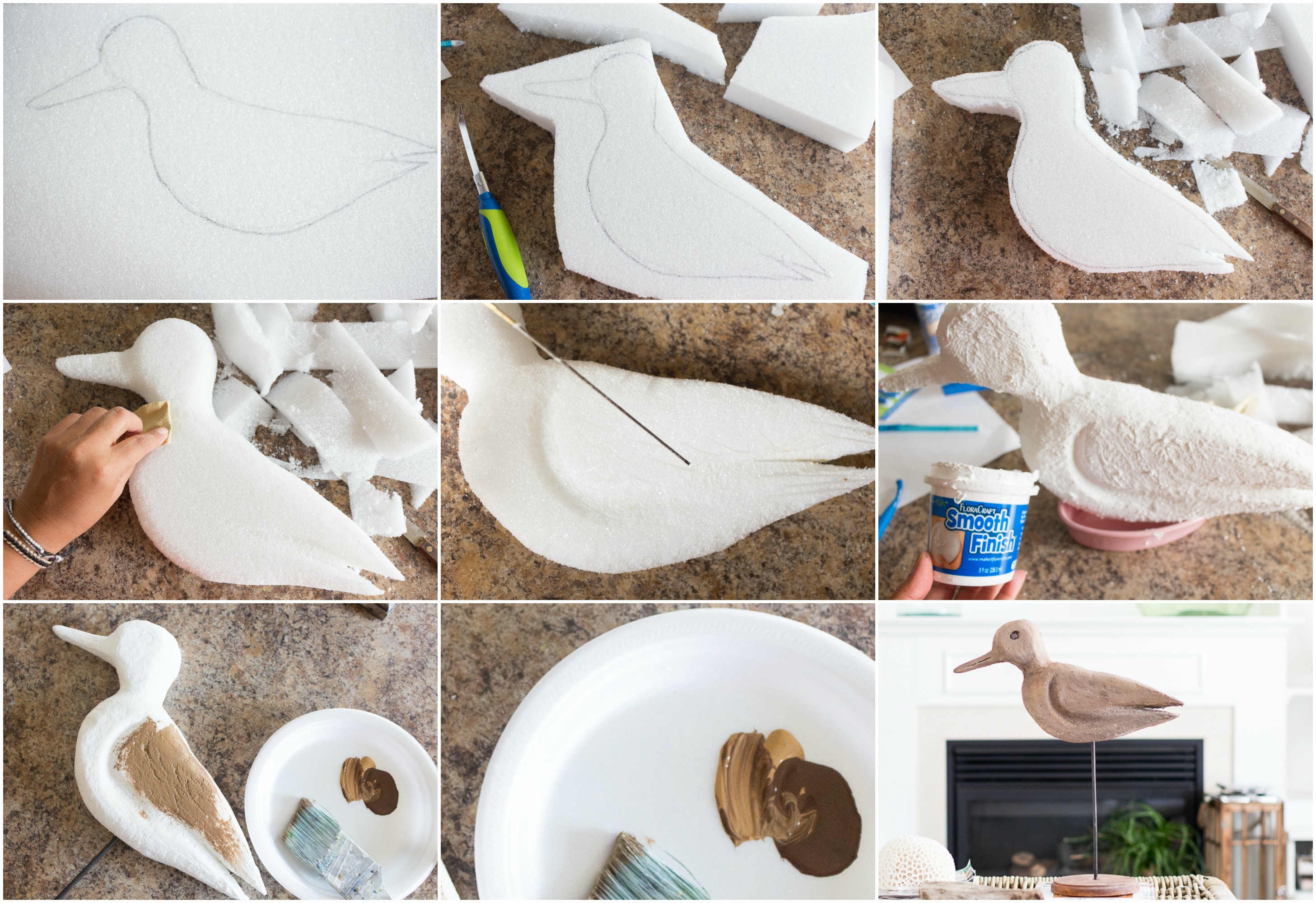 1. Draw the outline of a sandpiper or bird of choice
2. Cut around with foam cutter
3. Slowly continue to cut around the ouline
4. Use sandpaper to smooth and round the shape of your bird being especially careful around the beak area
5. Use the electric cutter to add small details if you wish
6. Cover entire bird with Smooth Finish and allow to dry; sand to smooth
7. Mix various shades of brown to achieve desired wood tone
8. Spray dowel with black spray paint (not pictured) and allow to dry
9. Slowly insert dowel at the bottom of the bird and apply hot glue to adhere
10. Drill a hole into the wooden plaque and add a small amount of hot glue to secure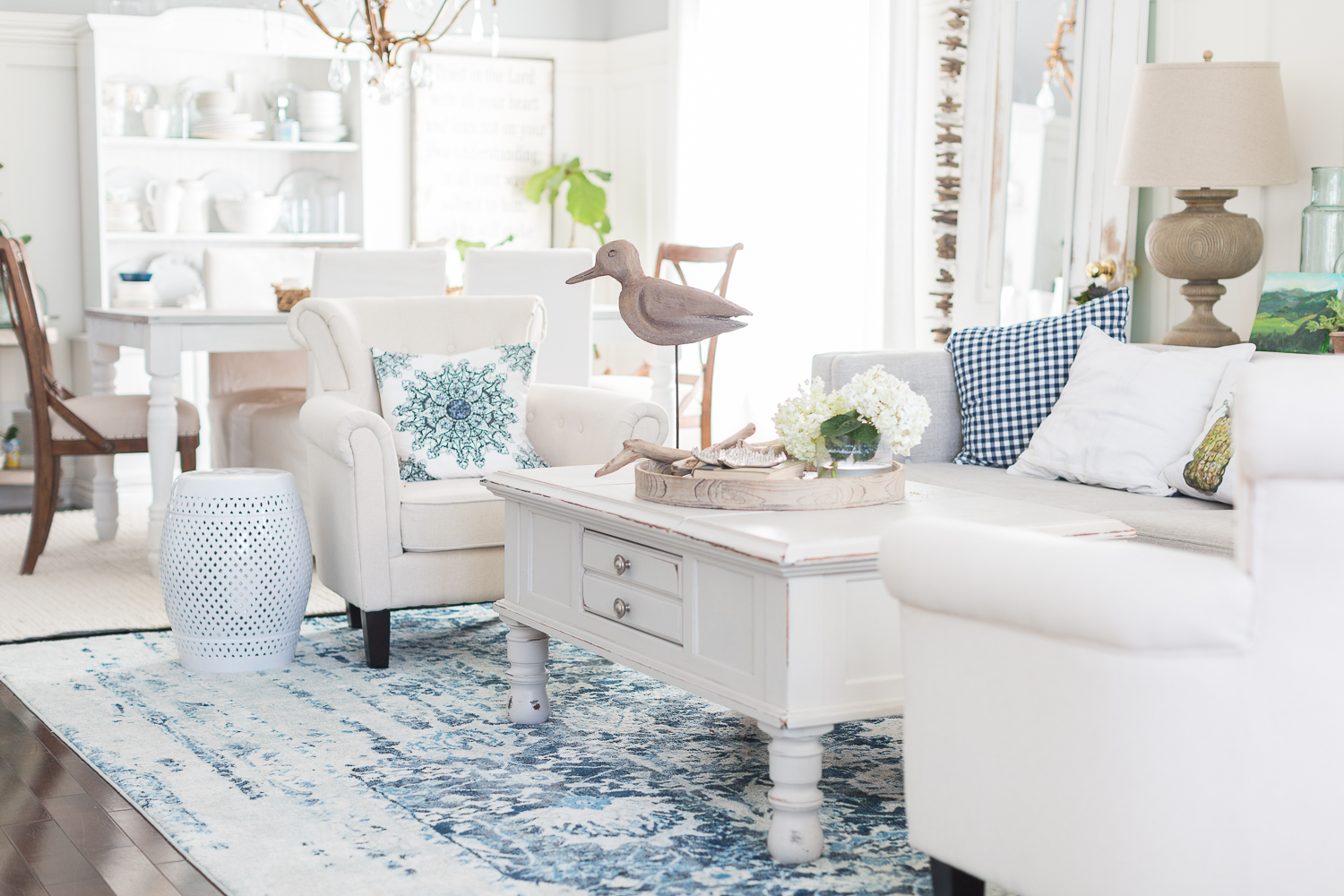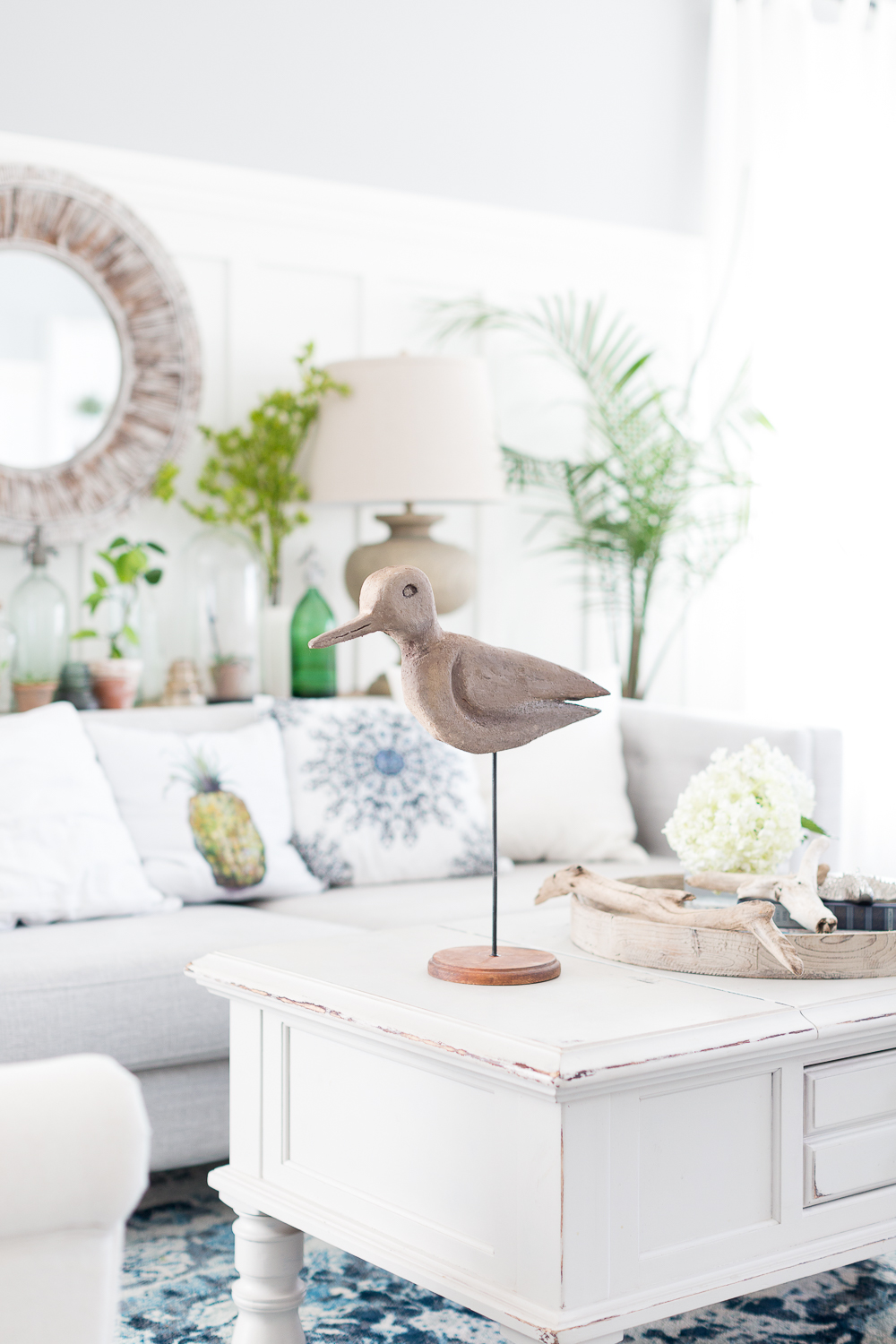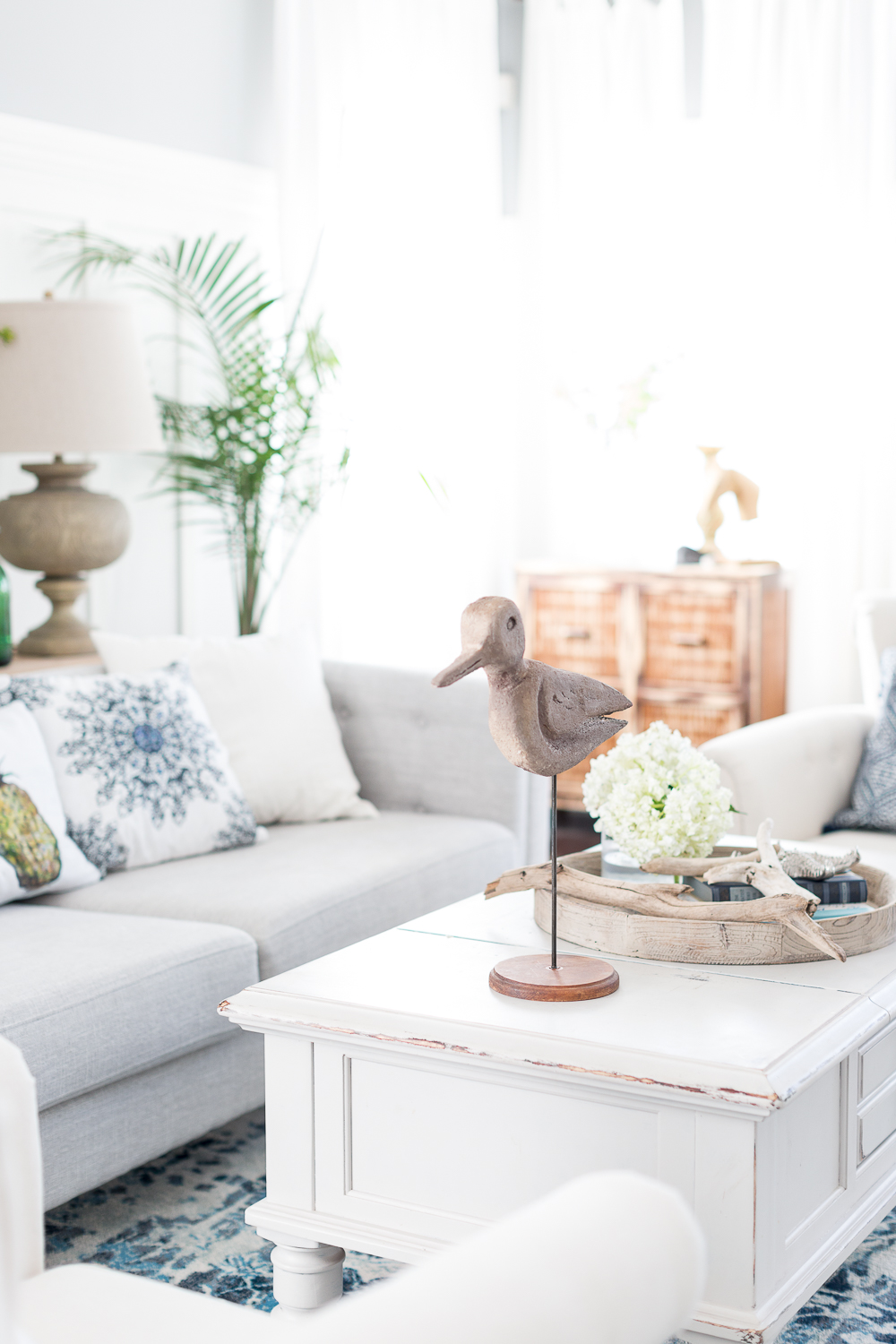 Here's a different angle, which kind of gives it a Pinocchio feel. Not overly flattering, but given Pinocchio is made of wood and this is supposed to look like wood…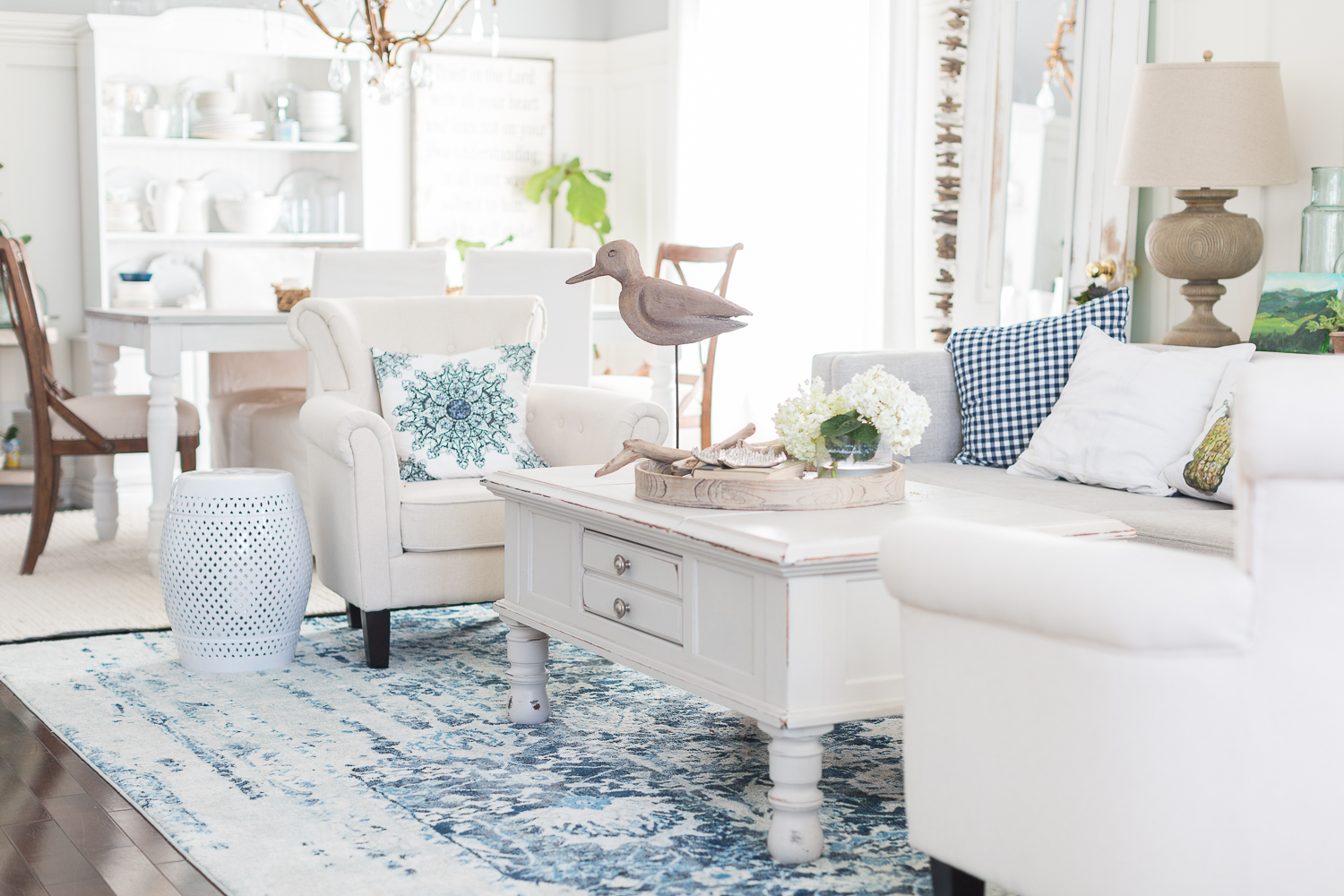 I love these challenges as they really push me to think outside the box. I hope you enjoyed it.
Thank you so very much for stopping by.
Lu