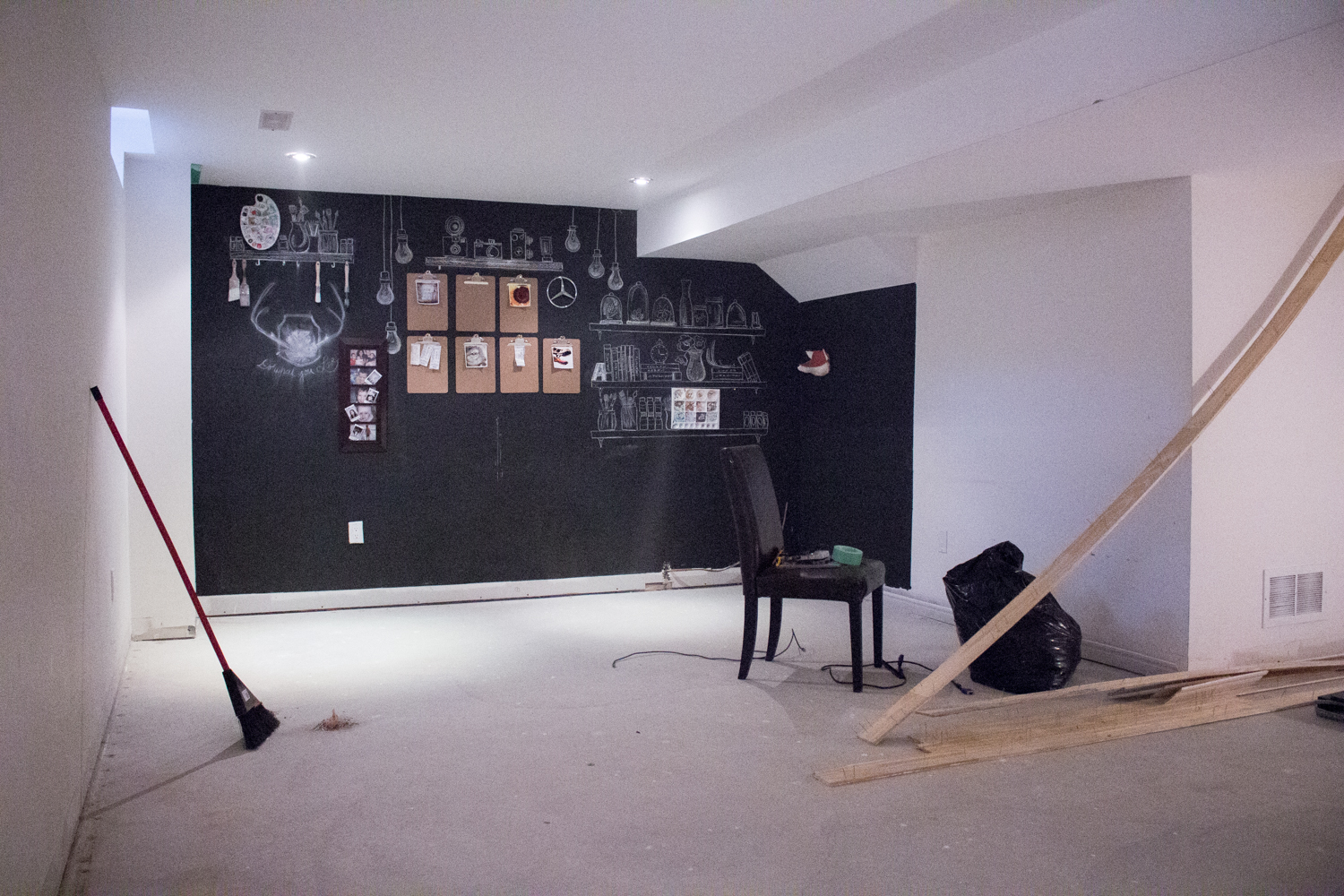 A couple of weeks ago, I mentioned we had a few projects on the go that were keeping us very busy, including a basement makeover.
In the nearly 11 years that we've lived in our home, hubby and I have always thought of the basement as "that" room. The place where we rarely spent time and company almost never saw, but where the kiddies would hang out and entertain their friends regularly.
Being out of sight, "that" room became their little sanctuary, free of photo-shoots and parental reminders to clean up after themselves.
Save for one wall that I had used chalk paint on several years ago, the walls had never been painted, instead still showcasing the (not so) glamorous and highly (in)expensive primer the builders had used. The berber carpet had since began to fray and proudly displayed the occasional stain spattering which would make Jackson Pollock proud. I'm not sure what kind of social events our 3 kids held, but if the condition of the room was any indication, they and their countless friends looked like they had a good time (repeatedly) as room experienced…shall we say…a little more wear and tear than the rest of the house(?).
To say it needed some love was, well, an understatement.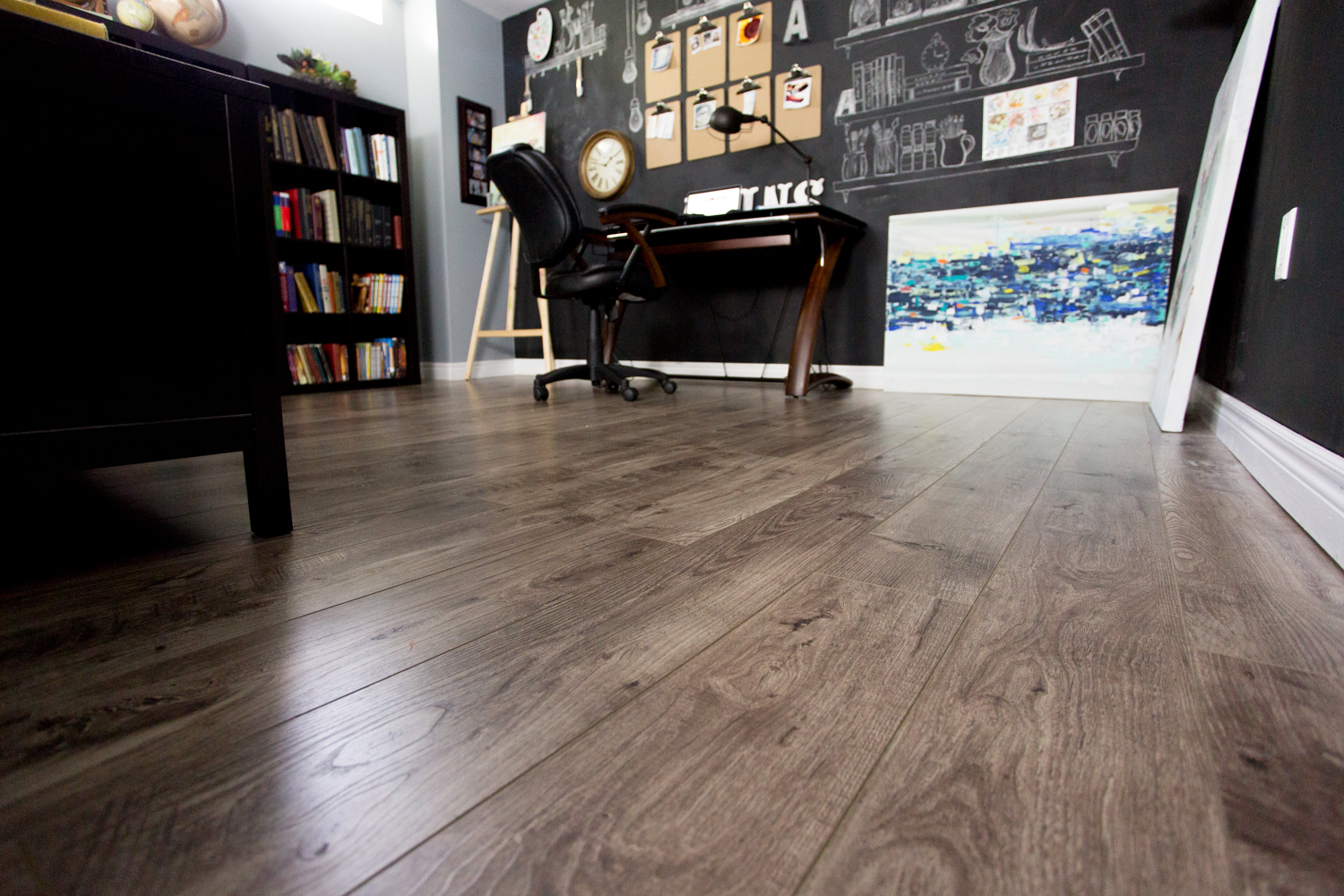 And so when my friends from Golden Select asked us if we wanted to try out their beautiful laminate floor, "that" room came to mind and it was a no-brainer.
It has been said that a room renovation starts with your flooring as it serves as the canvas for the room. With that in mind and having an appreciation for the amount of traffic this room would endure, I wanted a floor that was durable, yet upscale. Golden Select didn't disappoint as I can't say enough great things about this floor – from the ease of install (click installation system) to the finished look (real hardwood appearance) to the price point (while considered a luxury laminate, it is very affordable).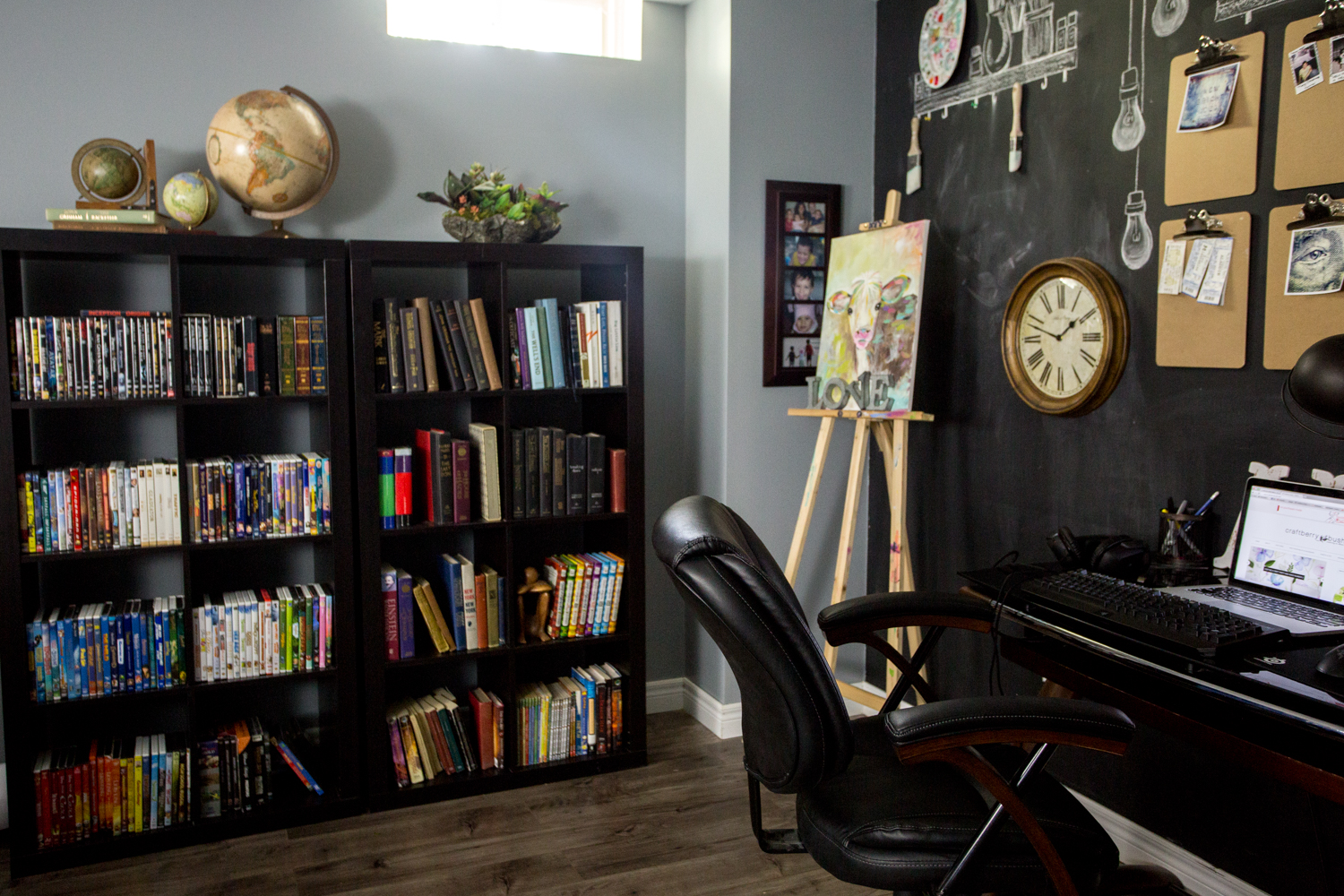 I love this little office space and decided to keep the chalk wall – even adding an additional chalk wall behind the TV. I'll share a full reveal at a later date as we partnered with our friends from Leon's to complete the entire room.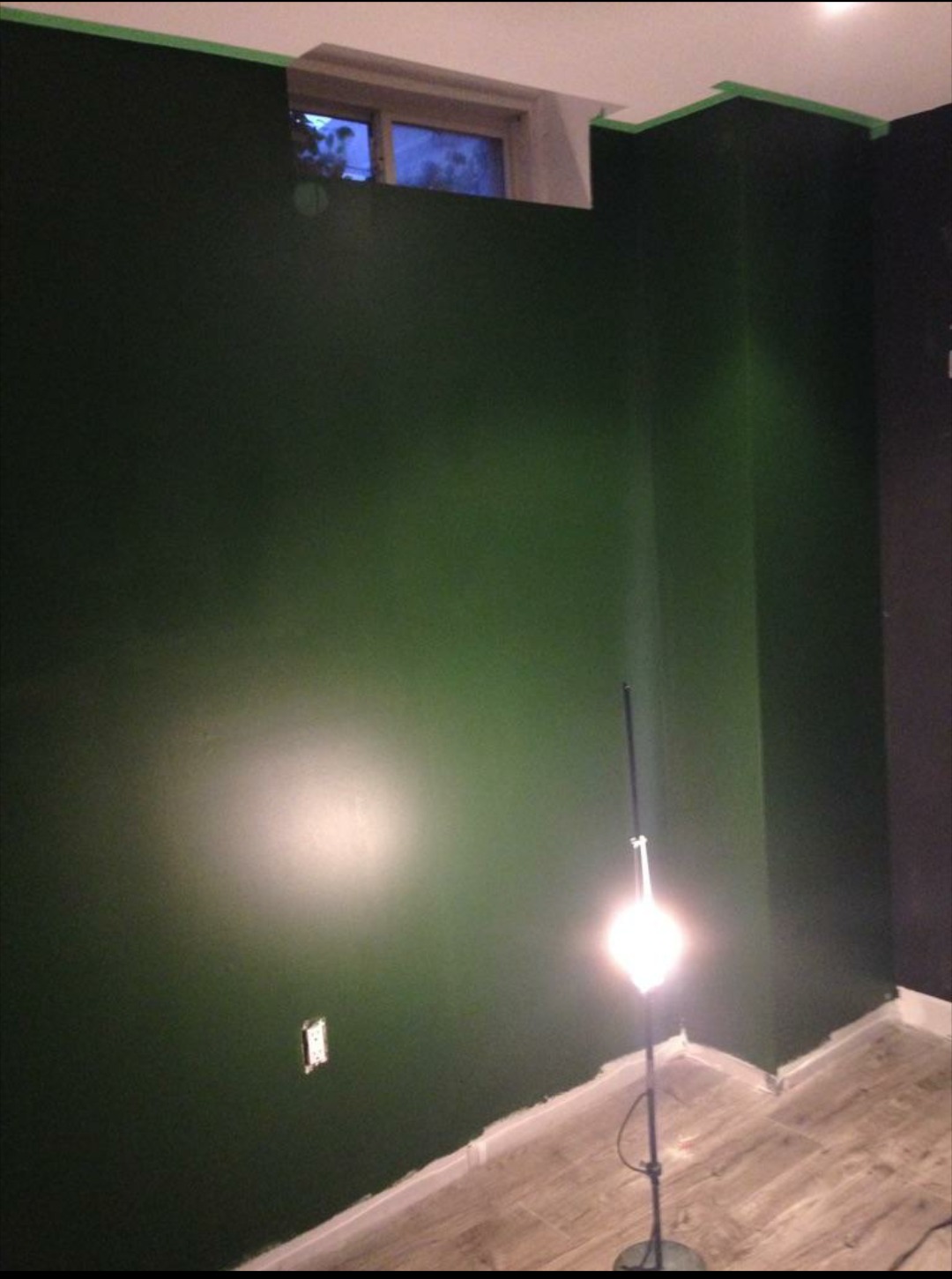 While very happy with the final renovation, I did want to share a fail we experienced during the process. While at Home Depot picking up last minute materials, I mentioned to hubby that I had initially wanted to paint the basement green. Though not convinced, he encouraged me to do it saying that he trusts my choices.
Fast forward to later that night when while cleaning another part of the house, hubby texts me this photo. Needless to say, the green did not work out.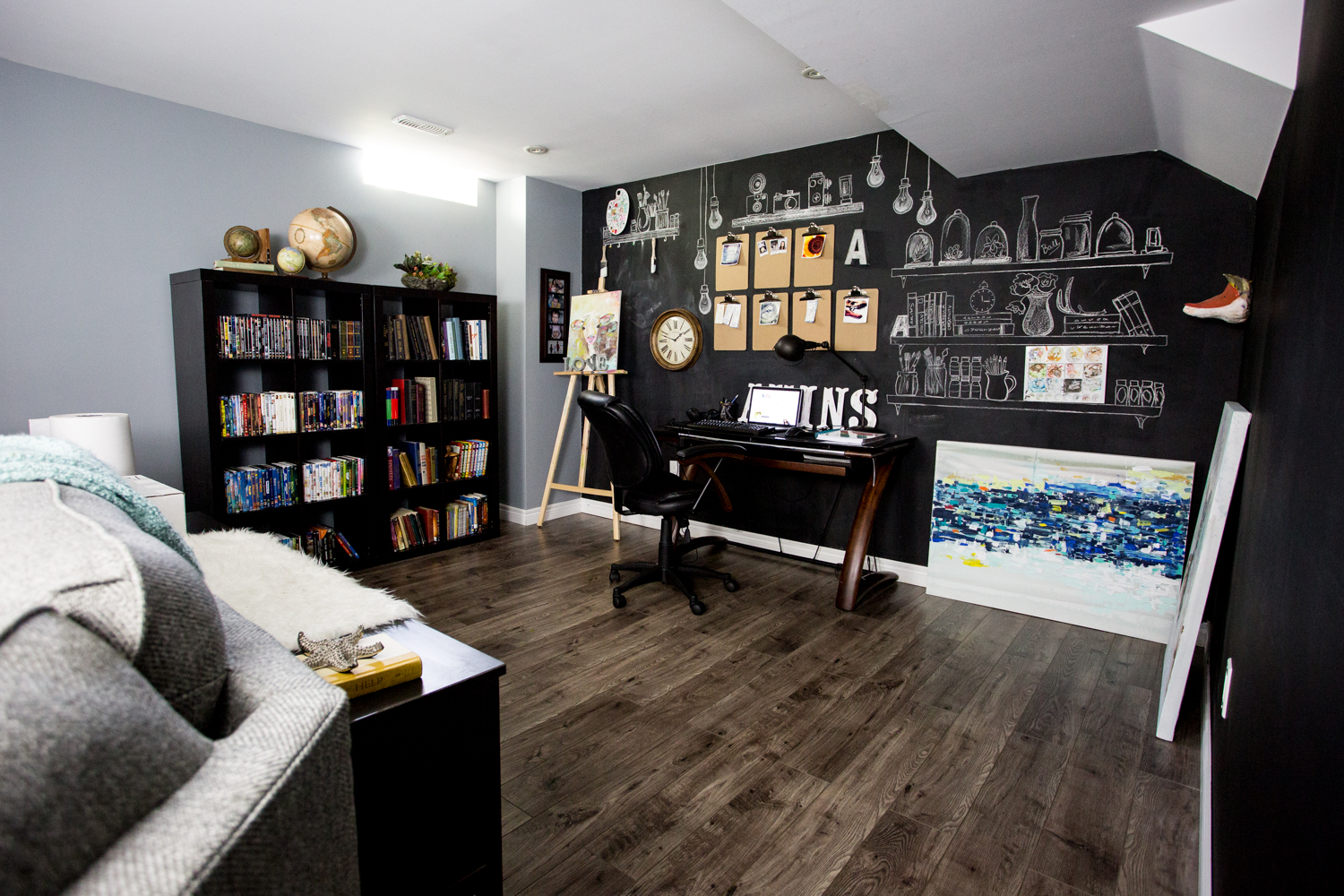 I instead chose a soft gray by Behr, which I think compliments the chalk wall and the flooring.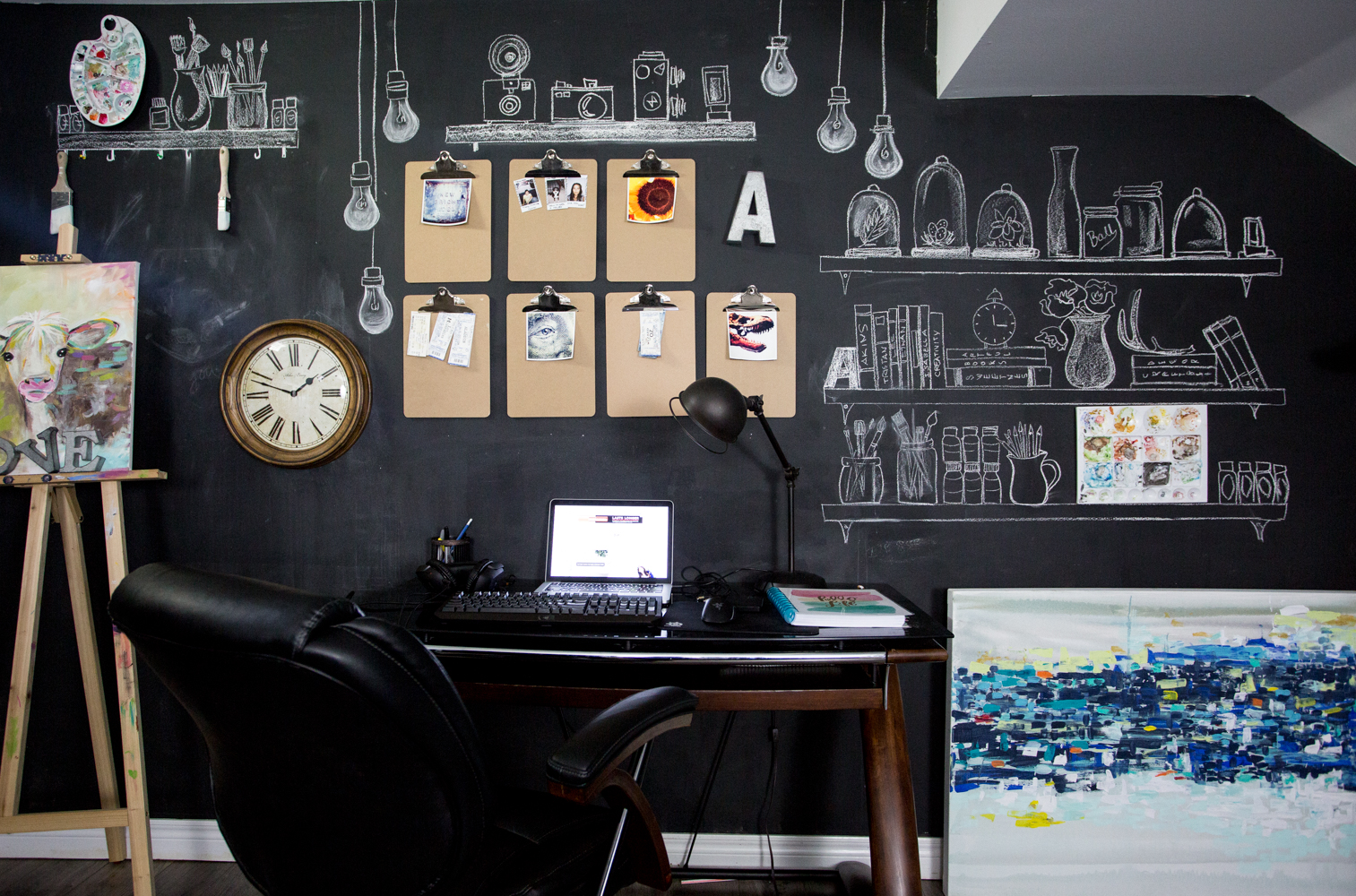 I can't wait to show you the rest of the makeover as part of Leon's Hello Holiday Lookbook in a few month's time.
Thanks so much for stopping by. I hope you have a great day.
much love,
Lucy