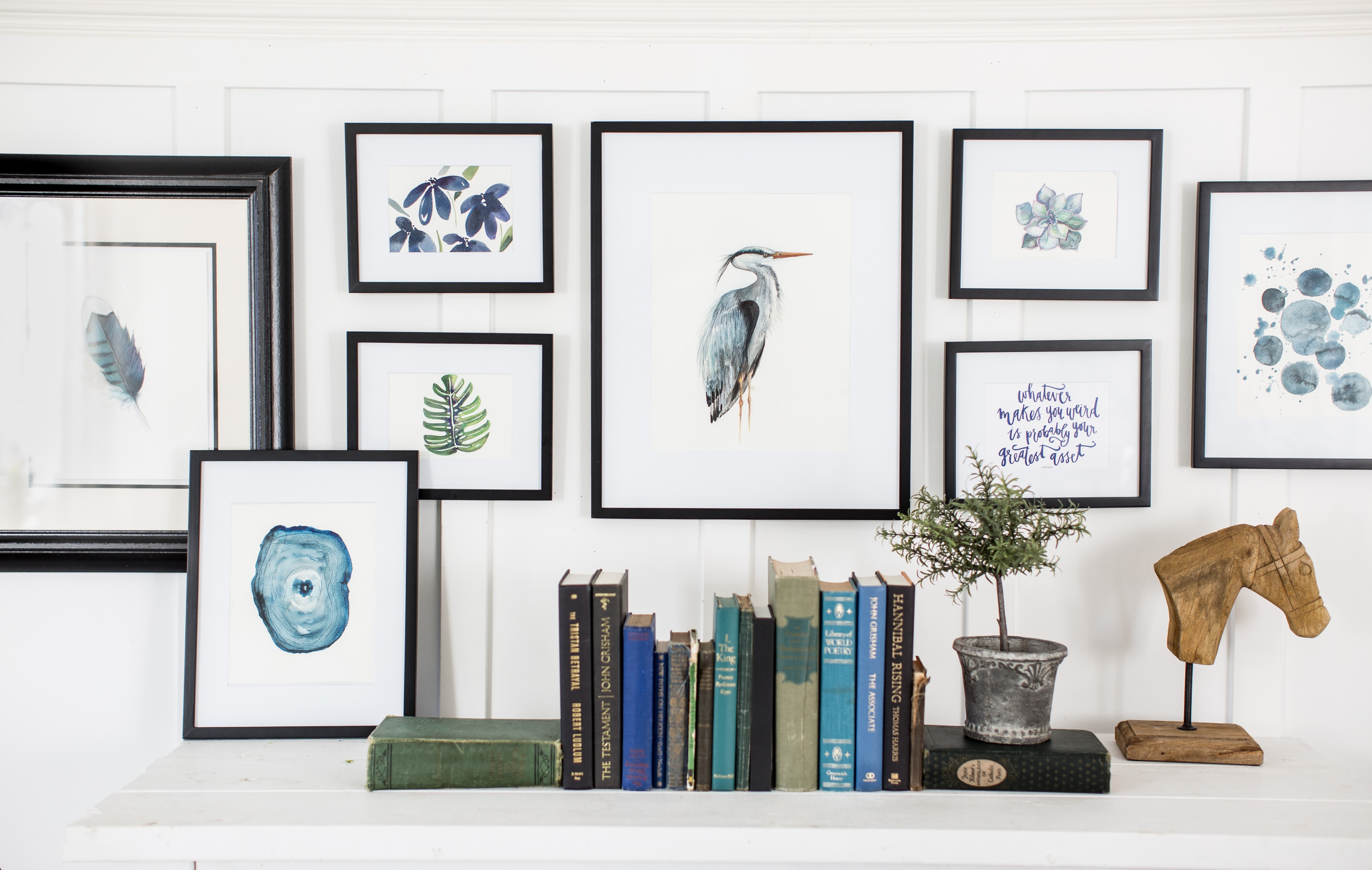 Hello again friends. I hope you've had a great week. I've been away for part of the week working on some fun stuff and I can't wait to share with you.  But for now, it's time for yet another little video from my friends at Wayfair.  Today I'm talking about how to put together an eclectic gallery wall. I hope you enjoy it.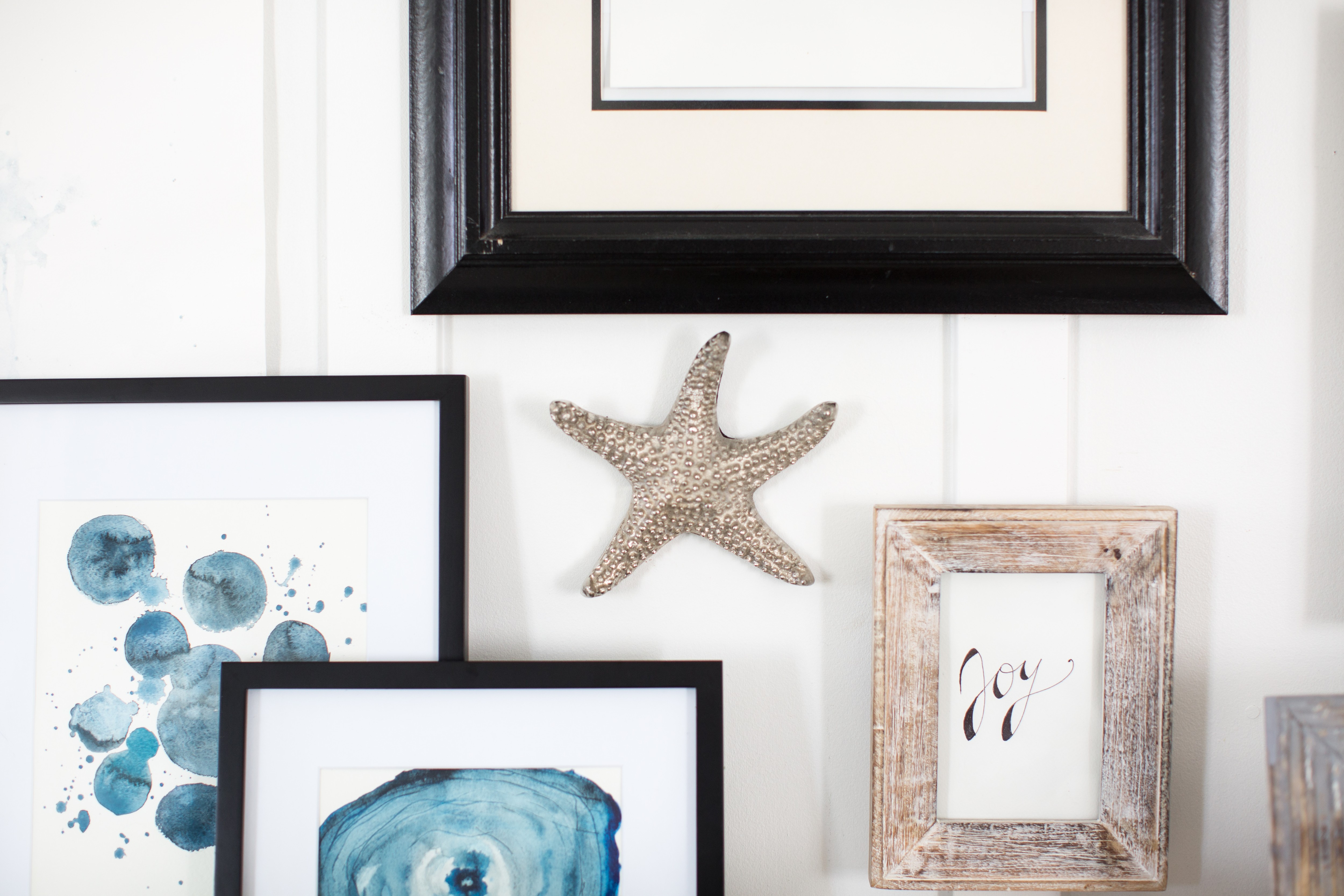 As you know, I love to play with watercolor and other art mediums so often times I end up with a lot of pieces of art. There was a time in my life when I hid my art from people, but I have grown to embrace the imperfections of my art and though I still get a little insecure at times, I don't mind displaying and sharing.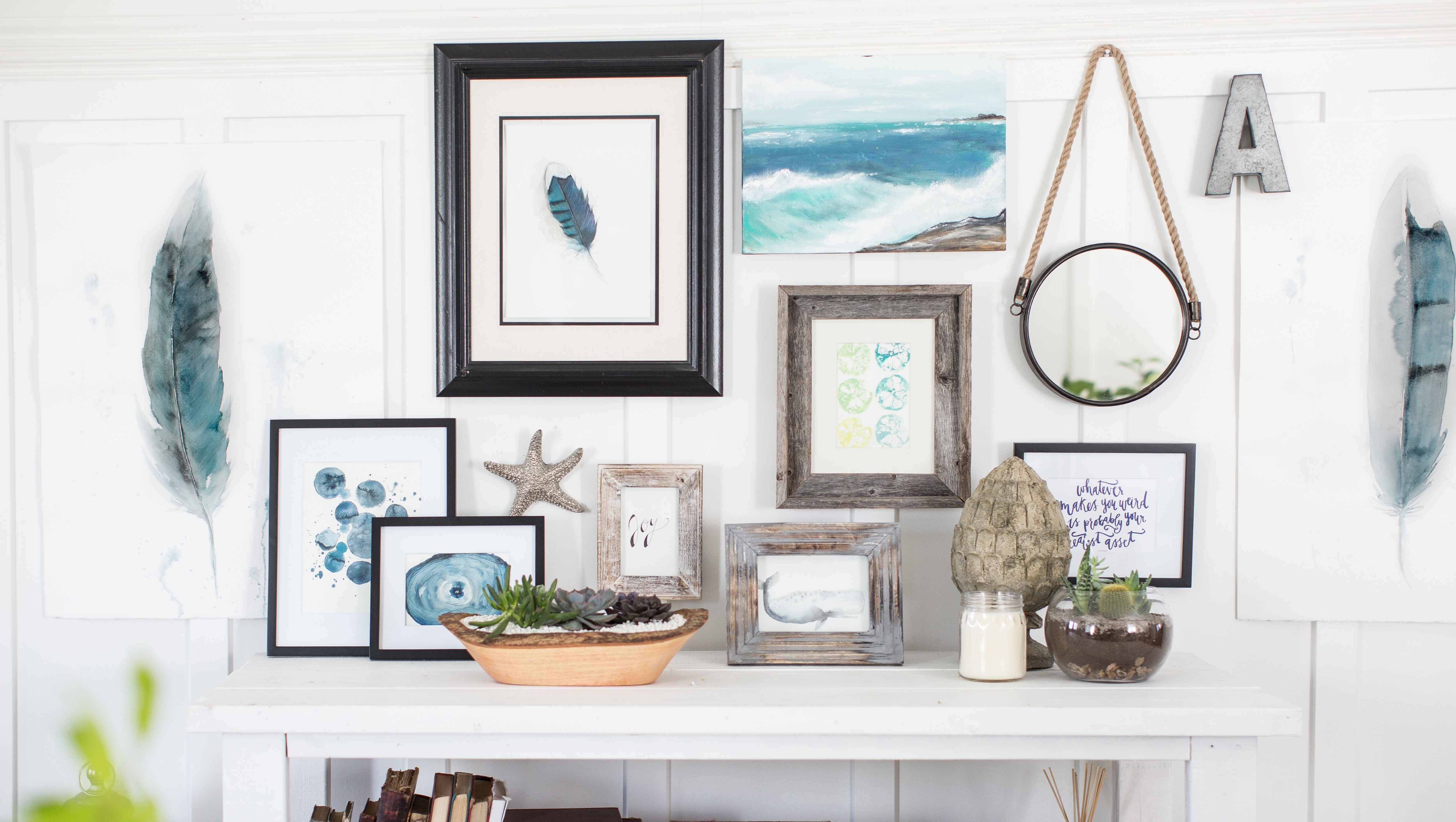 Gallery walls are a great way to show your personality in your home and there are really no rules when it comes to creating a fun eclectic gallery wall.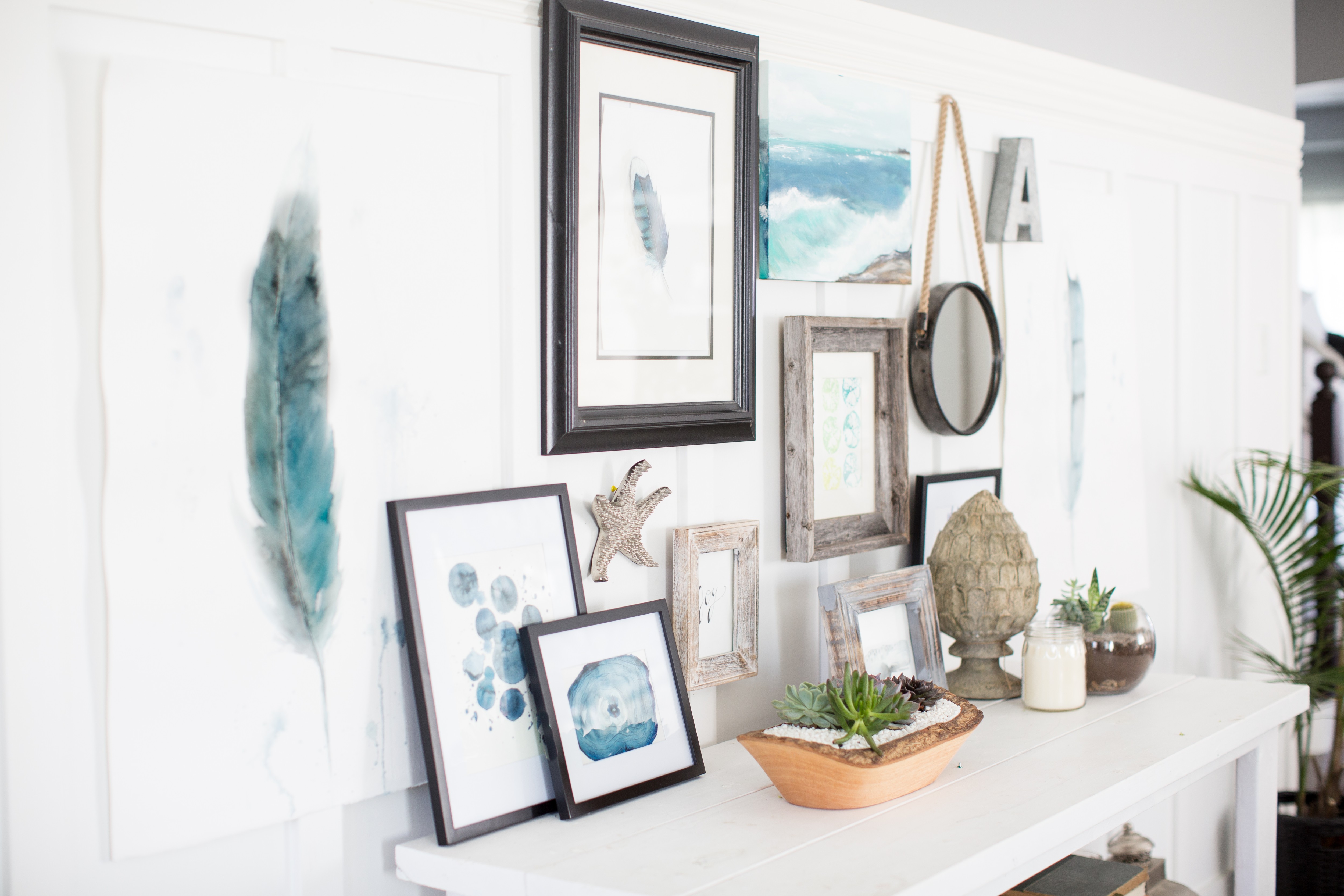 You can mix and match frames…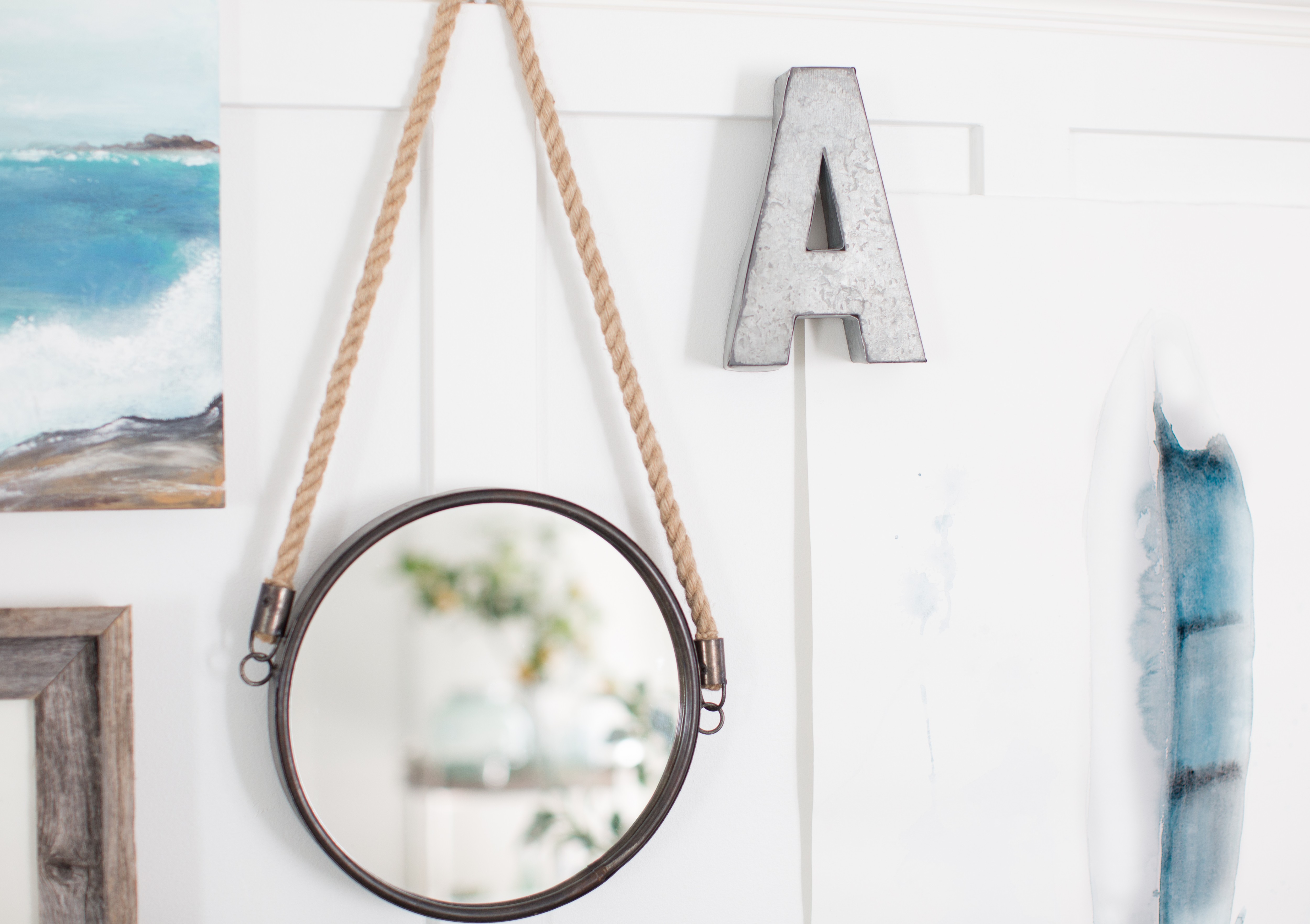 Add three dimensional objects for texture and interest…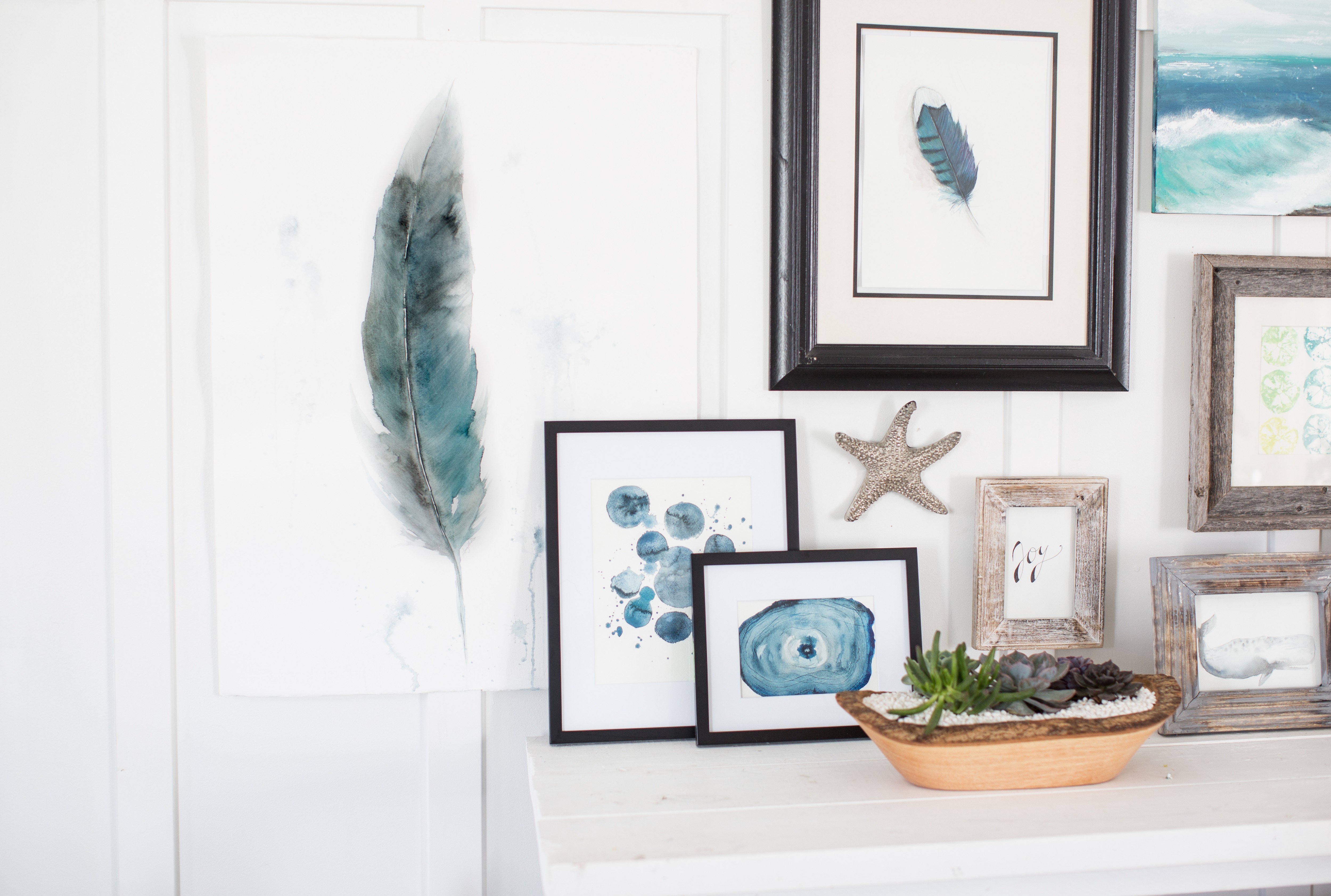 And sometimes you don't even need to use a frame. This large feather painting is simple taped to the wall.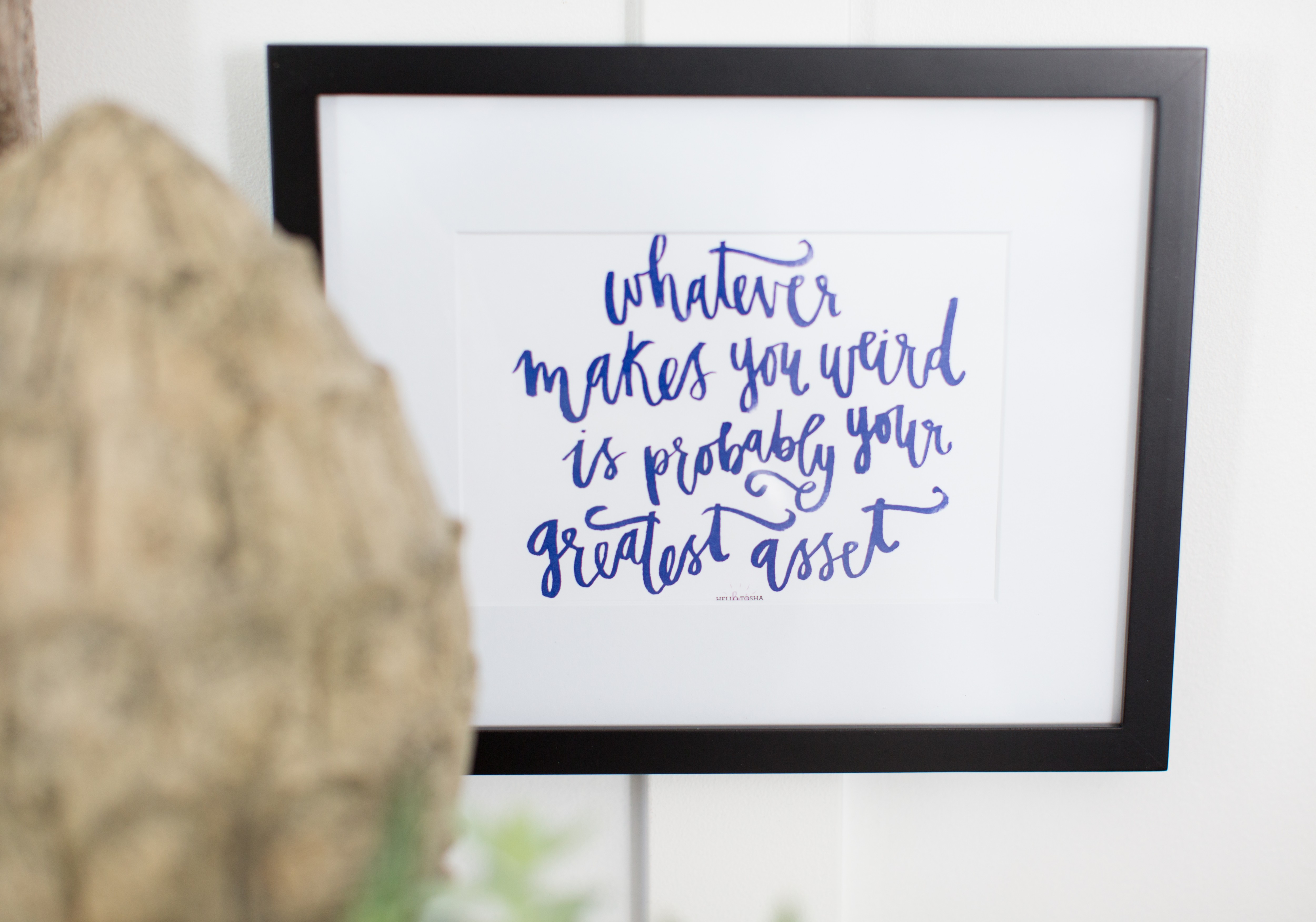 Adding prints to your display is also a fun way to showcase your personality. Throughout the years, I have offered many You can f free prints, and you can find them HERE .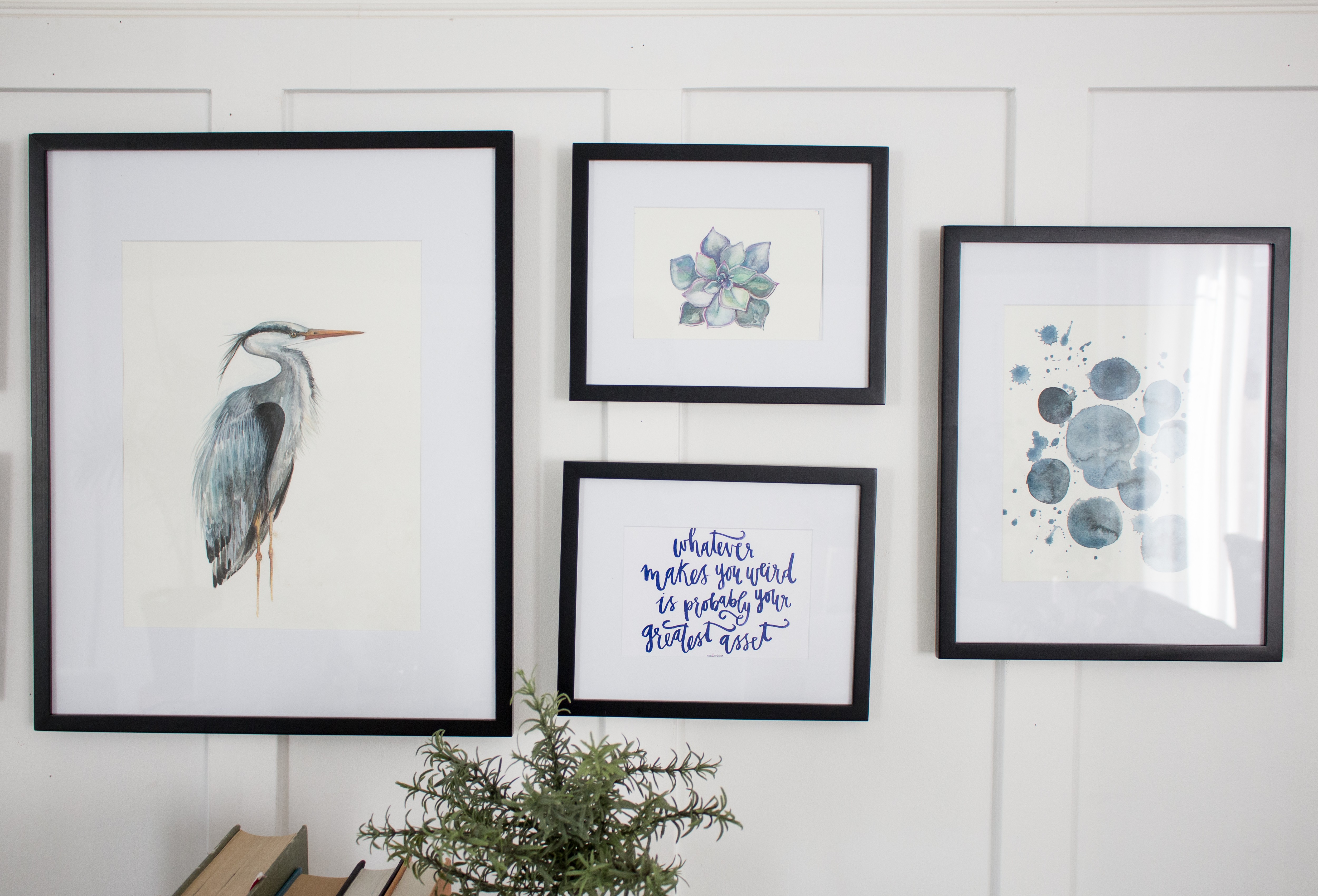 I love the look of the eclectic gallery wall, but I also love the clean lines of the simple black frames. Remember to decorate your home with things you love and put a smile on your face.
Thank you so much for stopping by. I hope you have a beautiful weekend.
much love,
Lu