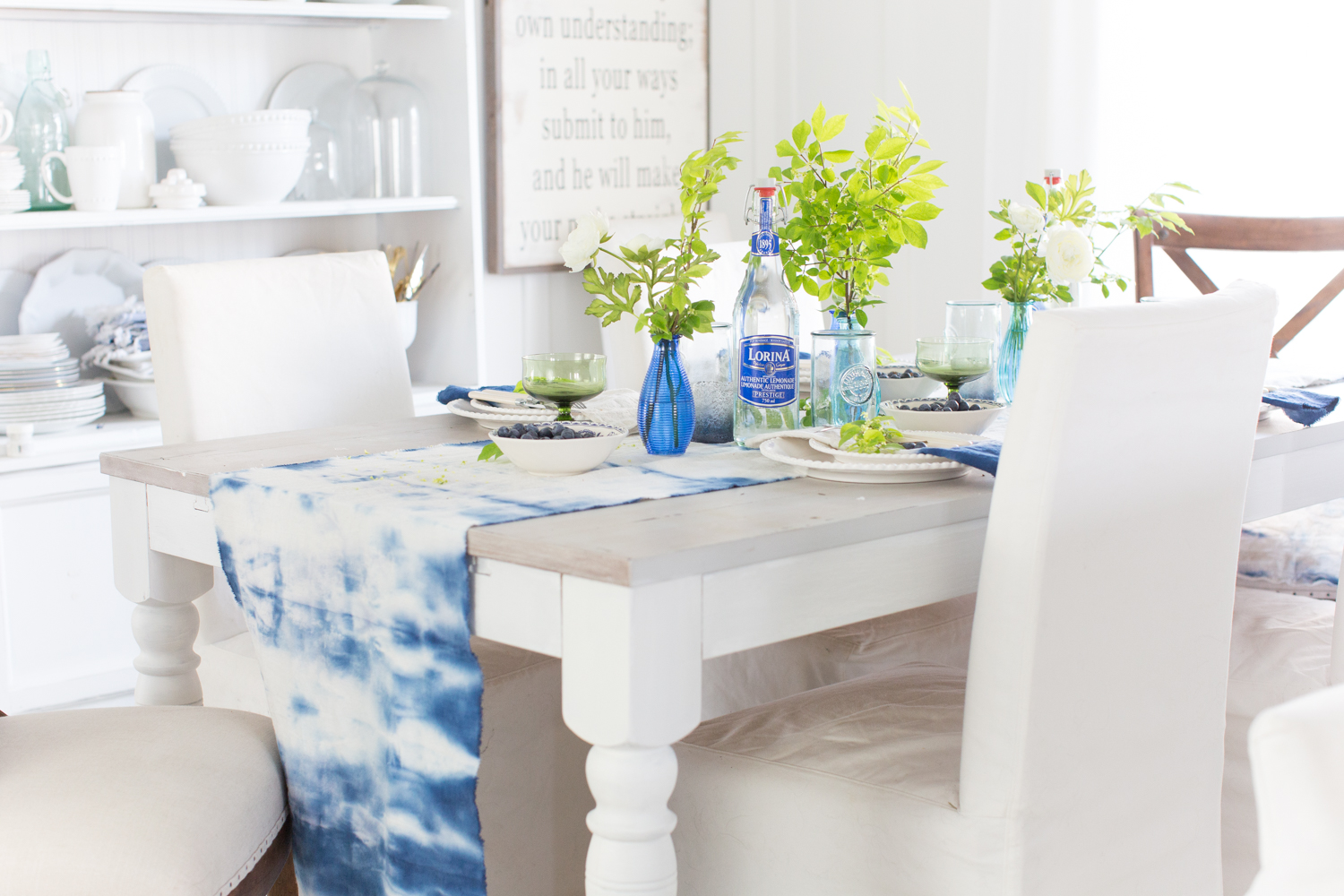 Hello friends. It's the start of a new month and time once again for the Michaels Makers challenge.
The theme this month is summer parties and I'm excited to share a summertime indigo tablescape that's not only easy to put together, but very cost effective.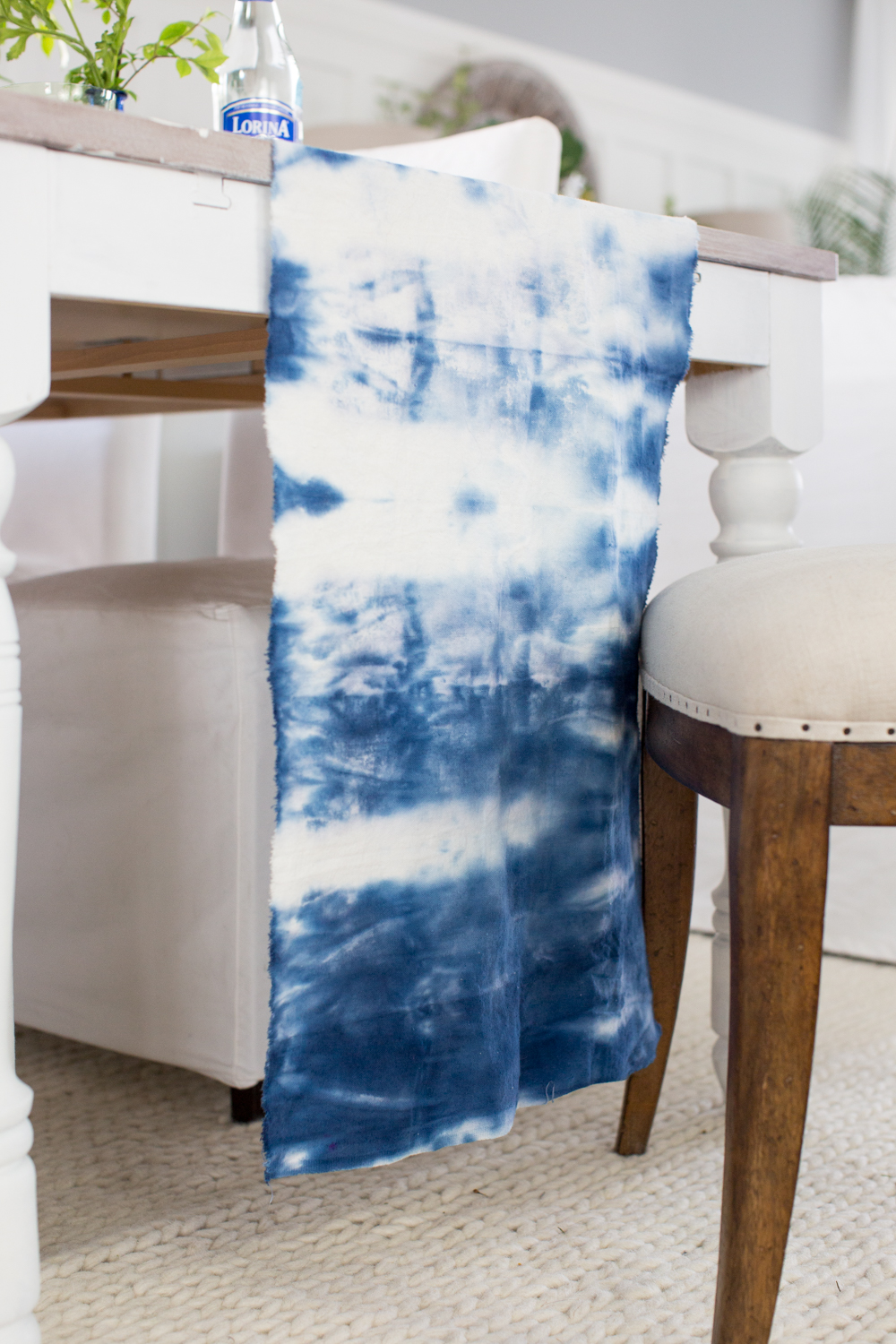 I started by taking some drop cloth and dying it in indigo fabric dye.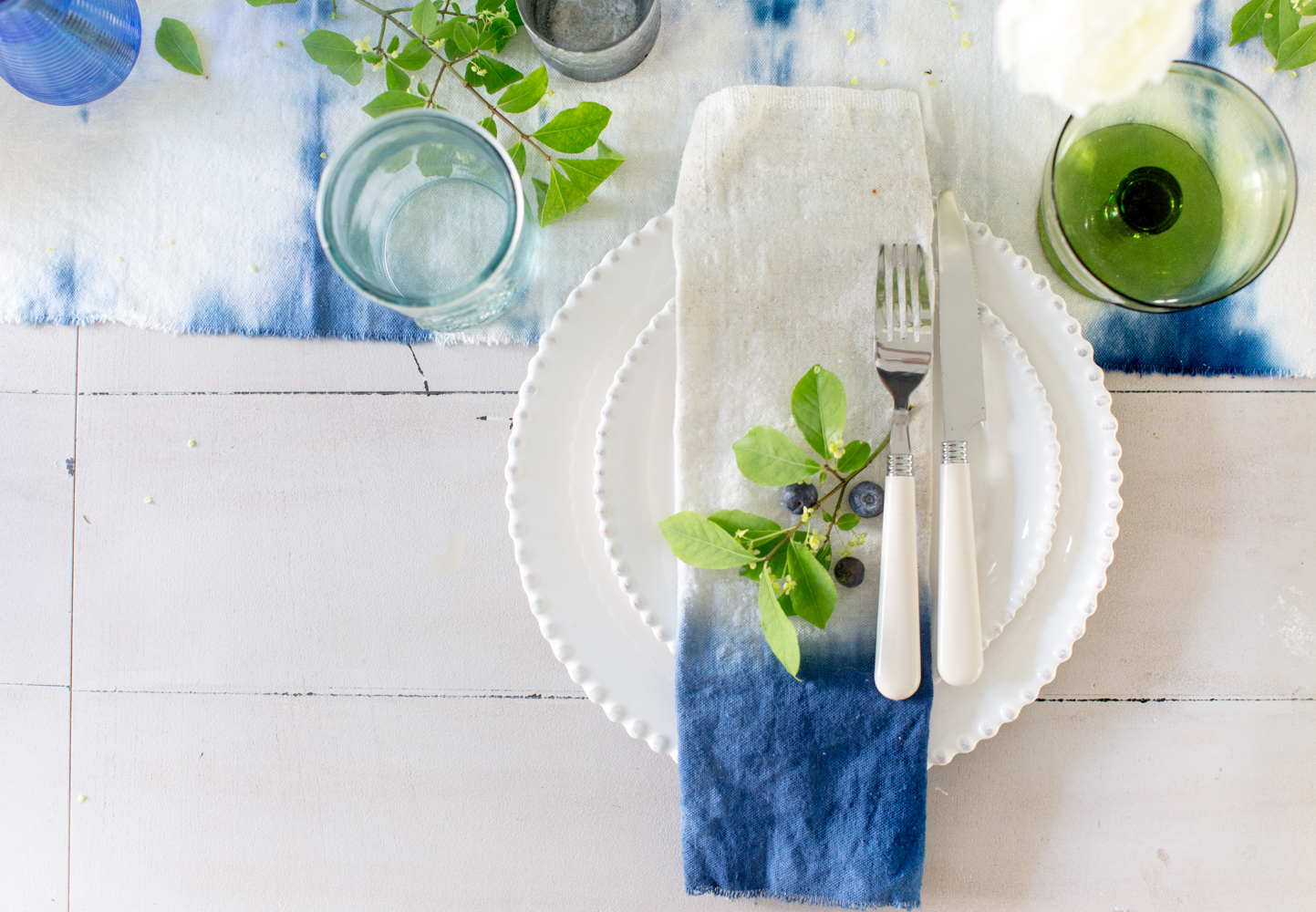 I had some left over dye and decided to make coordinating napkins, also made of drop cloth. You can of course use real napkins for a softer look, but I like the texture that the drop cloth gives the table.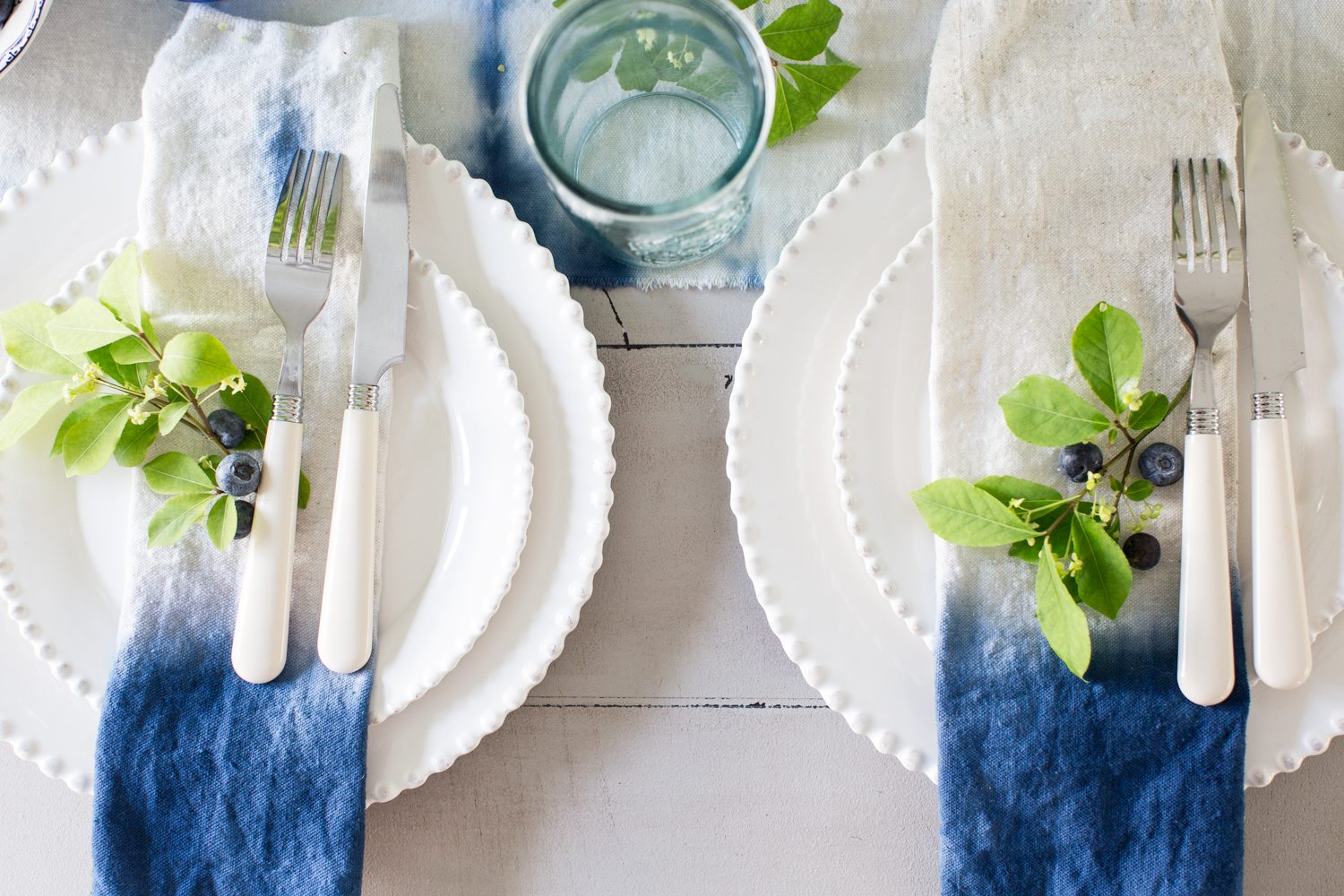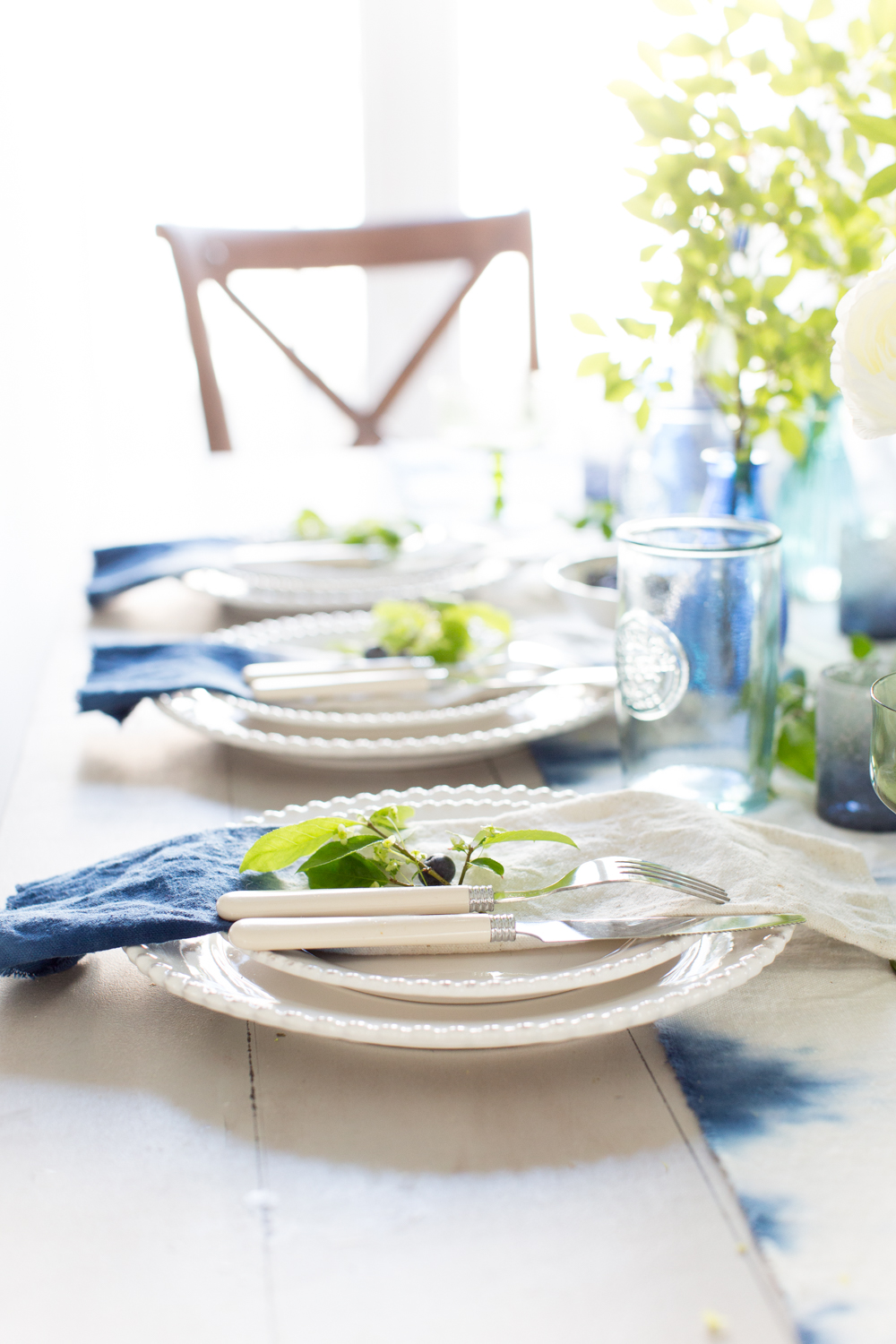 I placed some greenery and blue berries on the plates to coordinate with the rest of the table.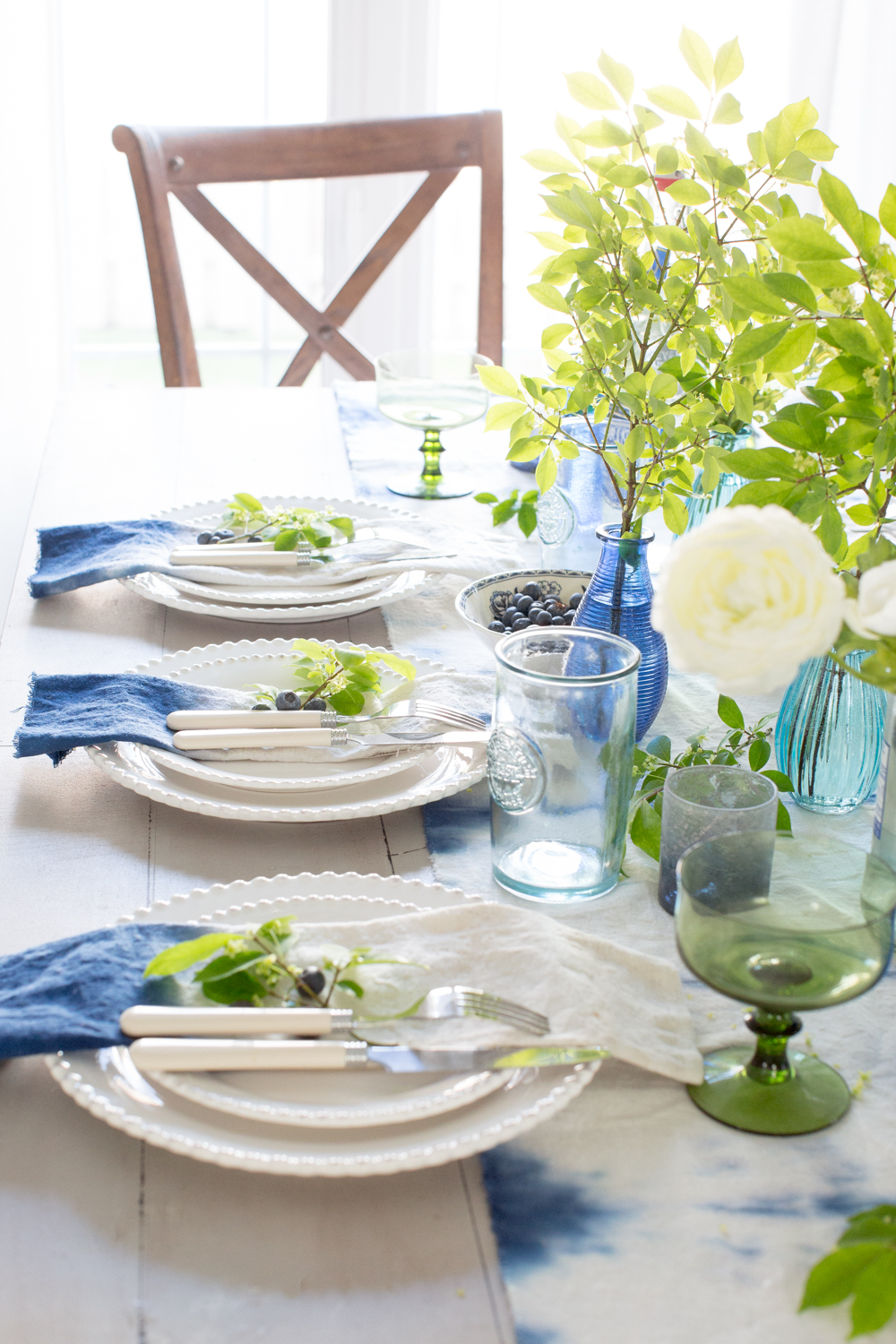 And along the center of the table, I placed a few blue small bottles from Michaels, filled with some greens from our garden. Some green glassware that I picked up at the thrift store last year and some sparkling water bottles whose labels match nicely with the rest of the decor.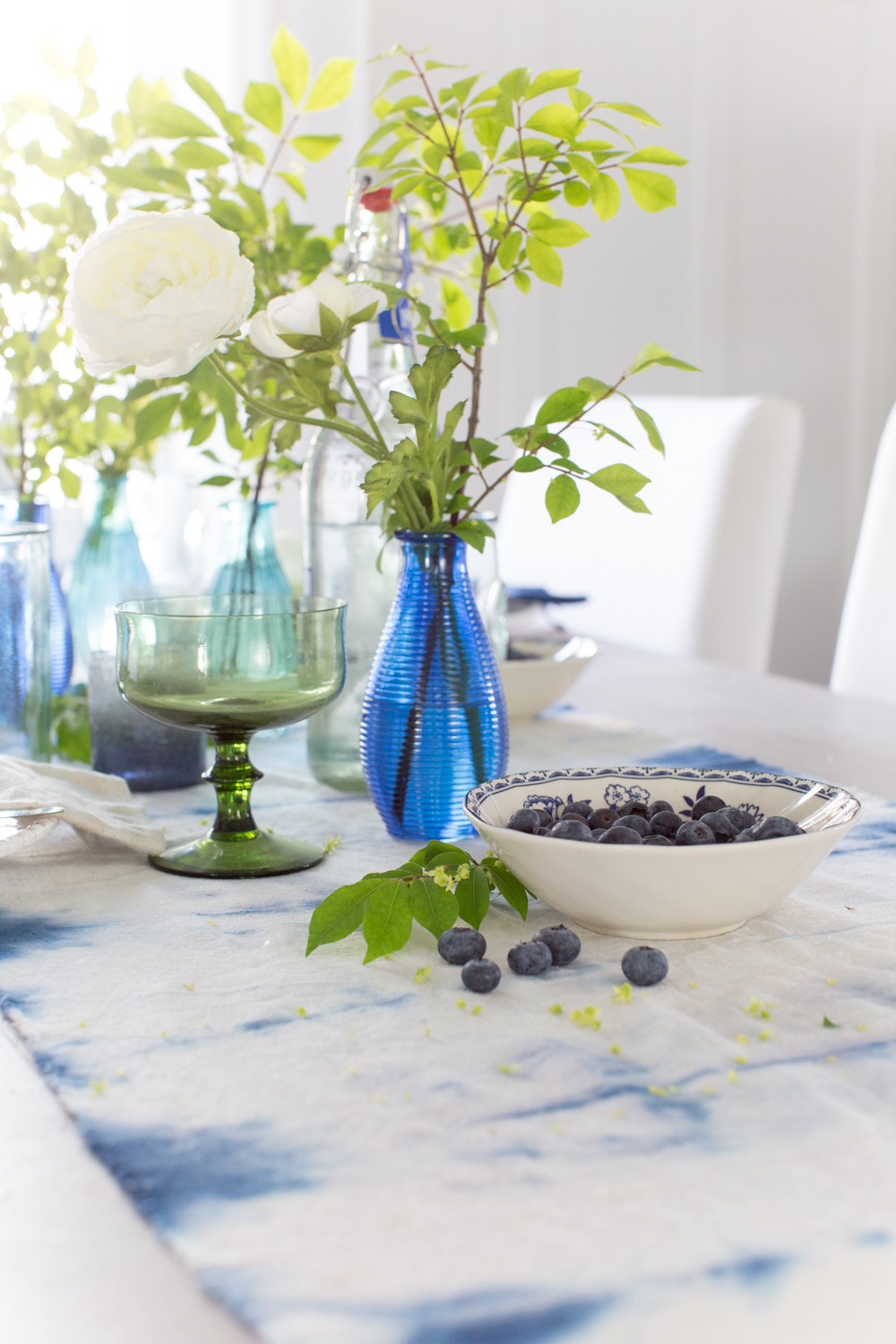 I also placed some blueberries in blue bowls and used some of the blue baskets from the farmer's market to display them. I think they add such a fun summer touch to the table.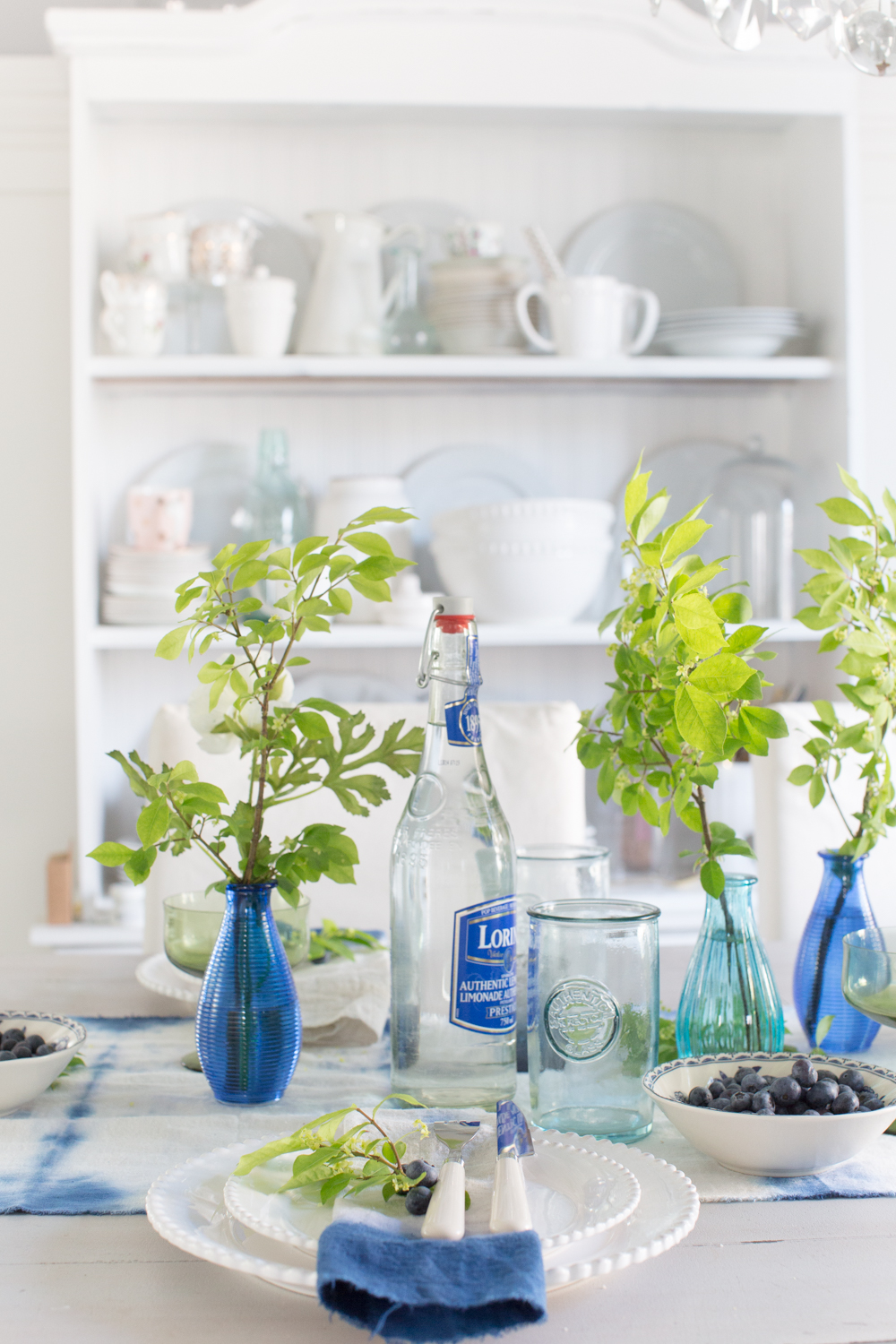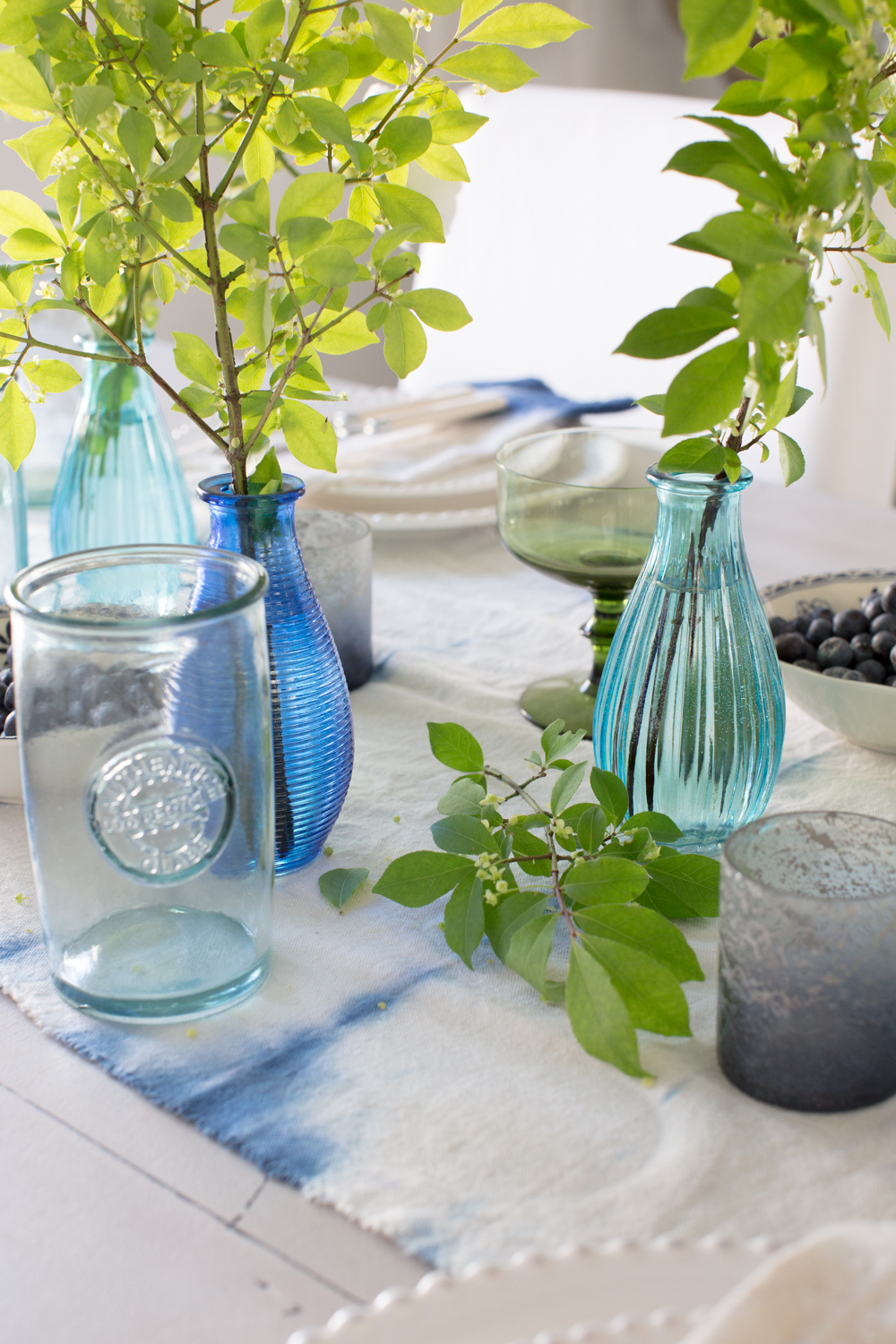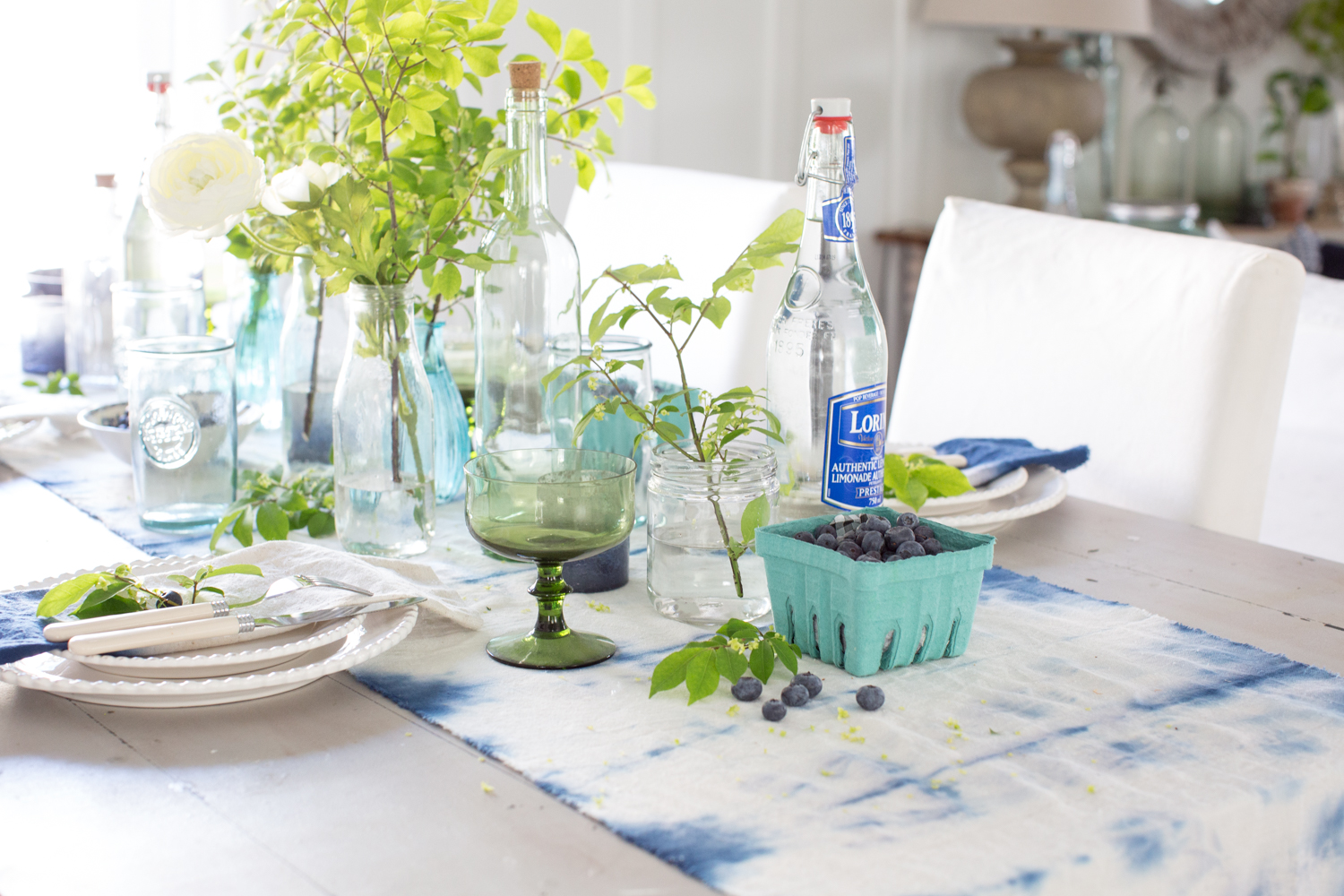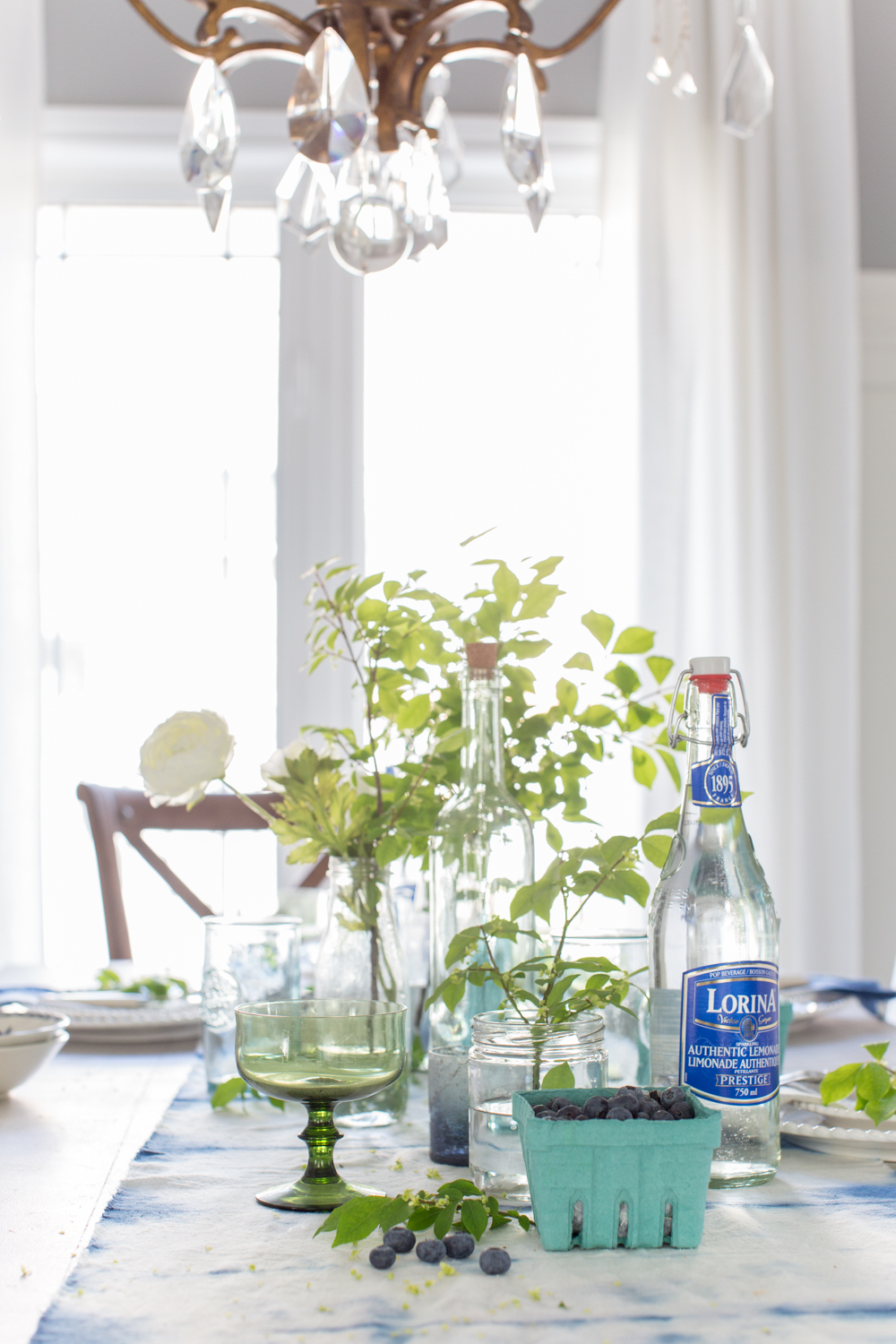 Simple to put together, yet pretty and inviting.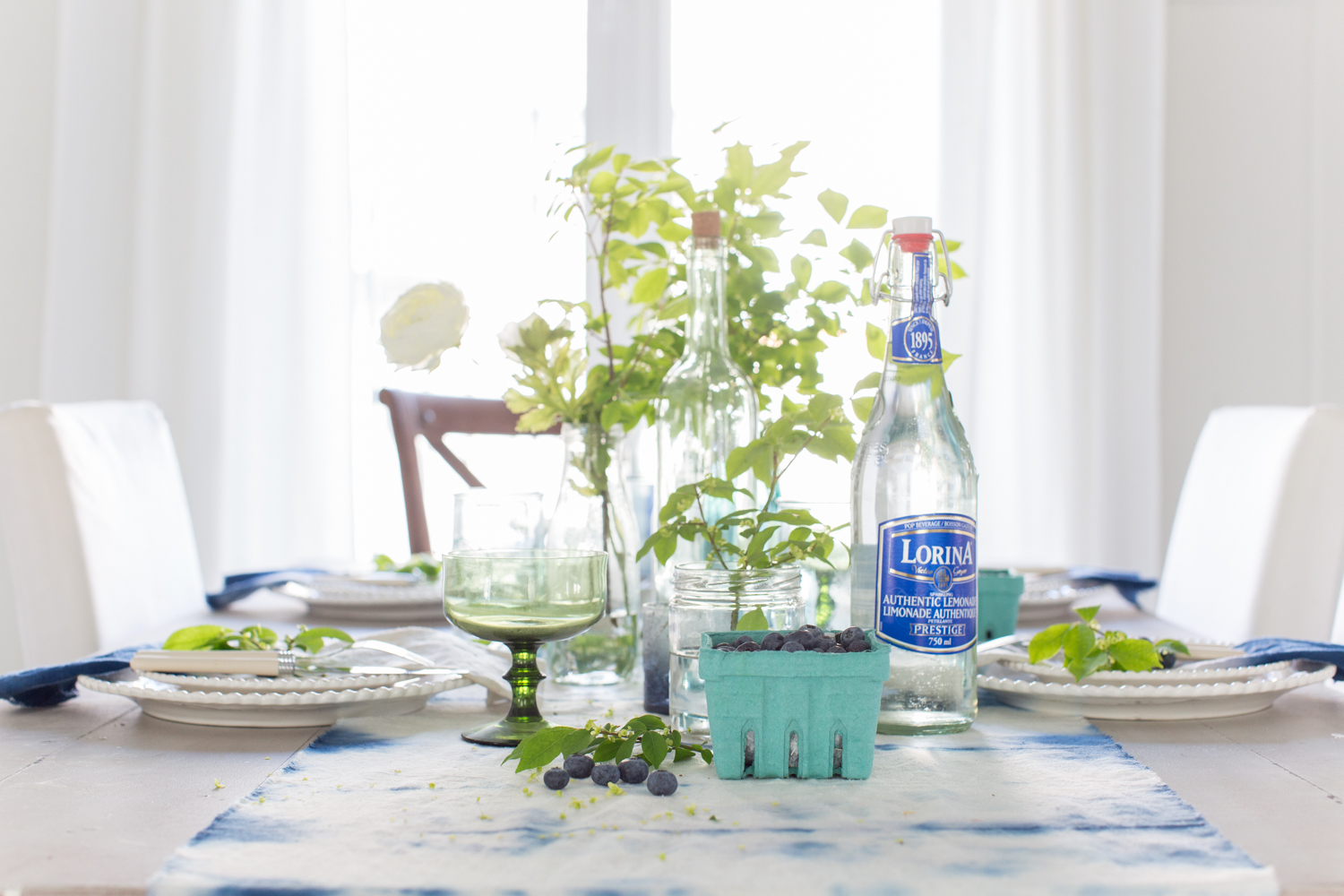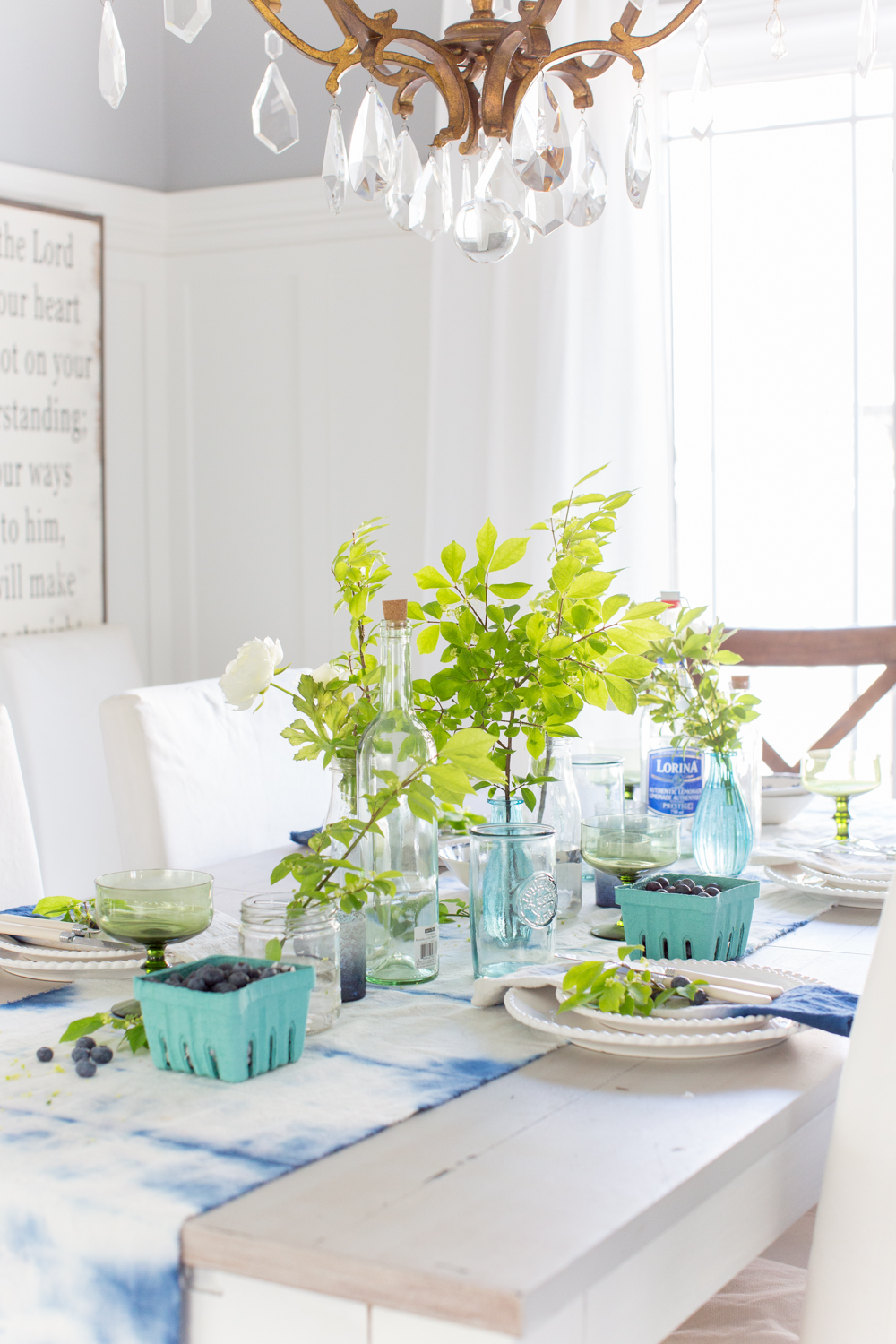 I wanted to tone down the blue and so I removed the deep blue bottles and replaced them with plain jars for a softer look.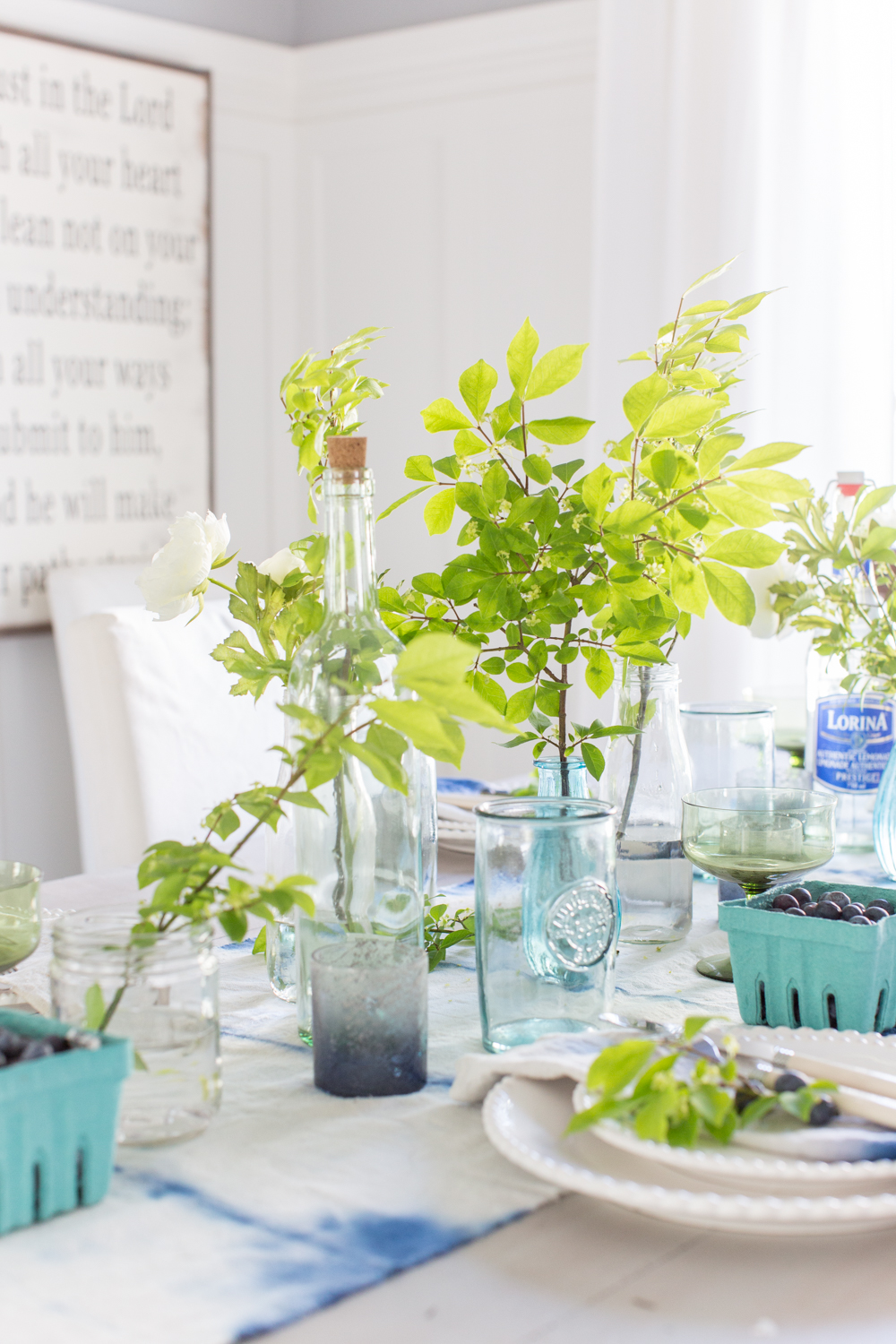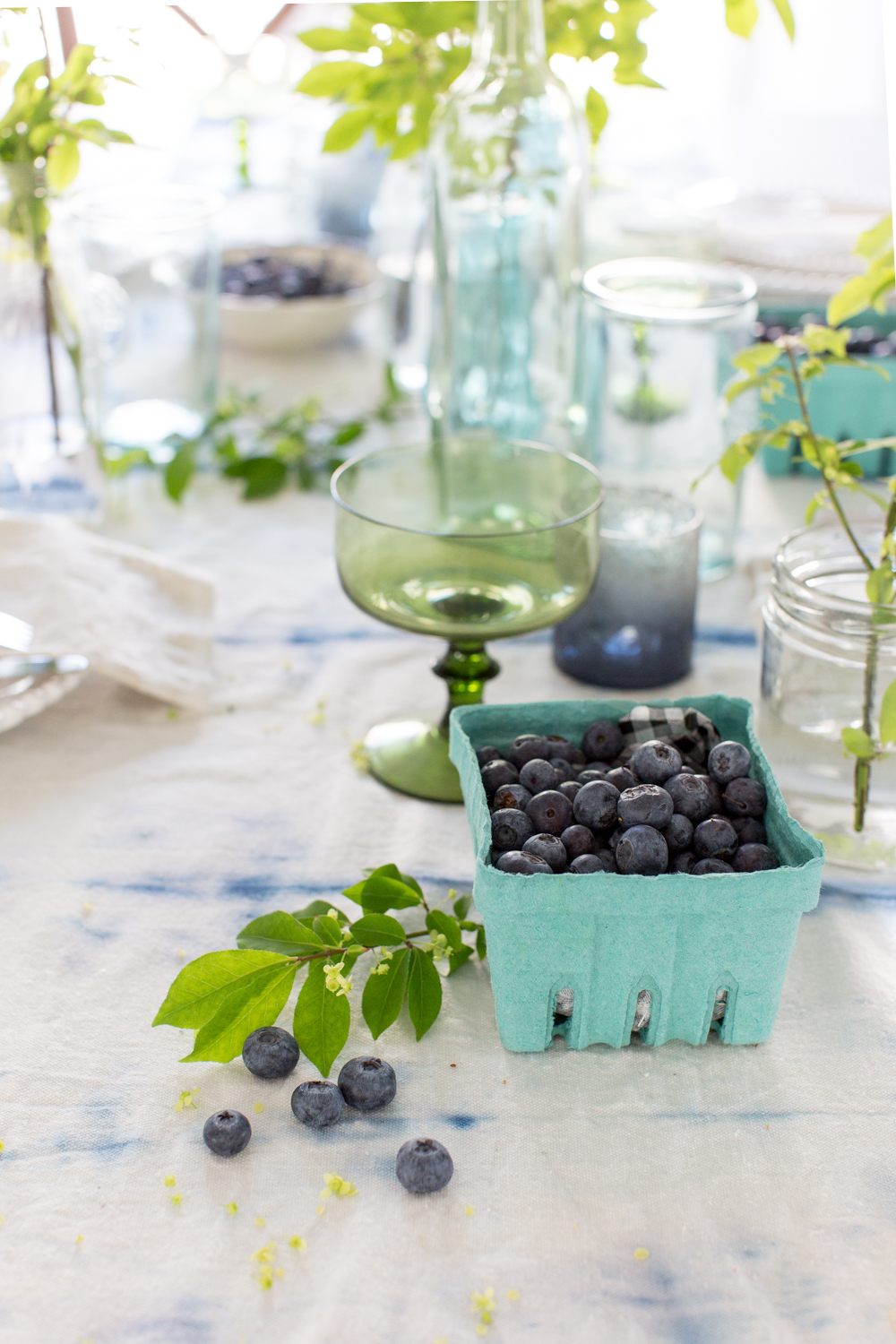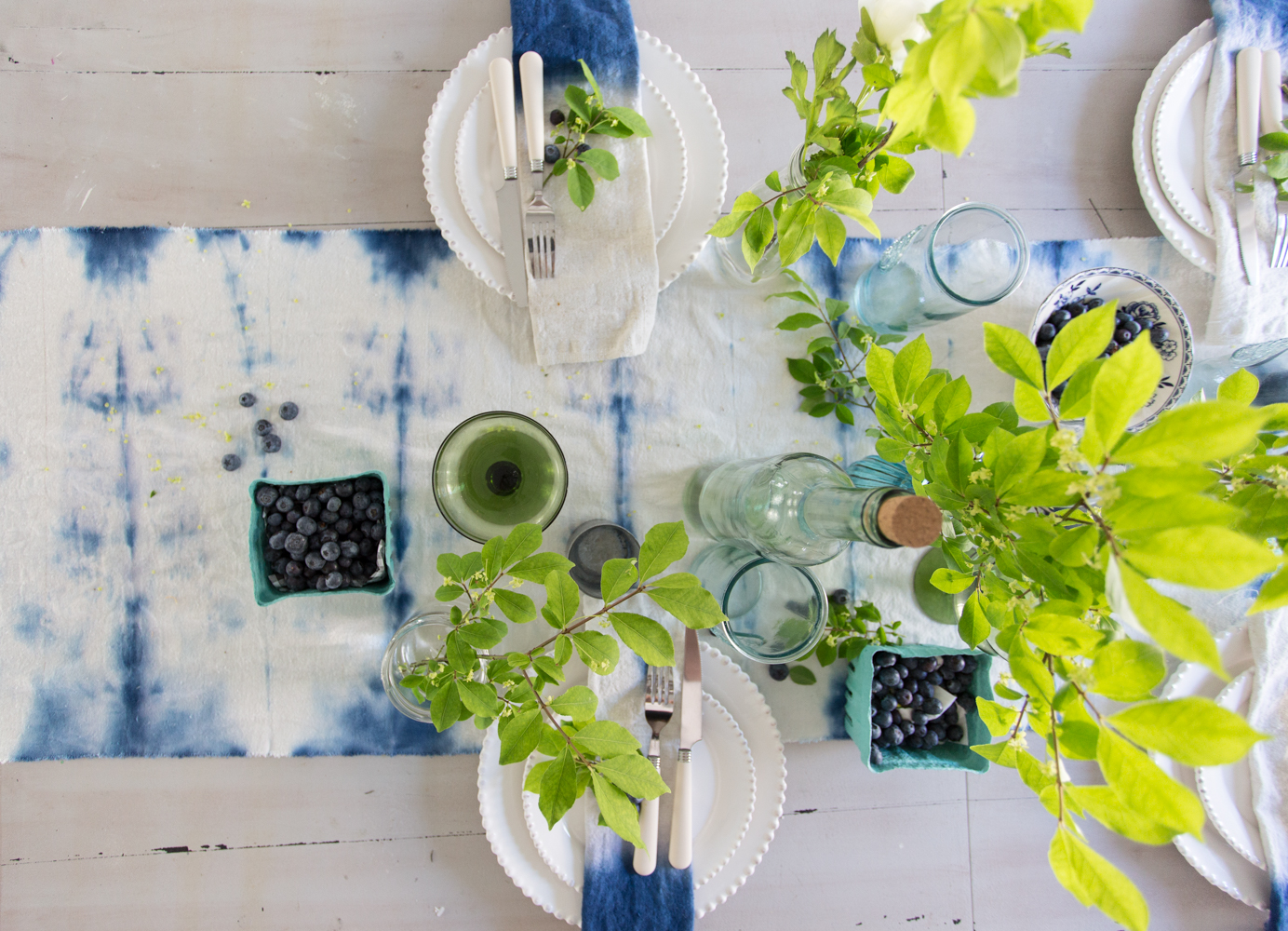 To make your own table runner, you will need the following:
Materials:
Drop Cloth or cotton table runner
Blue Tulip Dye kit
Elastic Bands
Container
Directions:
1. Cut  drop cloth to desired size
2. Soak drop cloth
3. Fold fabric horizontally in an accordion manner and roll together; secure with rubber band(s)
4. Follow package instructions to prepare dye
5. Place folded drop cloth in deep container and apply dye to bottom half of the bundle
* Allow it to rest for up to 8 hours (the longer you let it sit, the deeper the color will be). I let mine sit over night and the color is so beautiful and rich.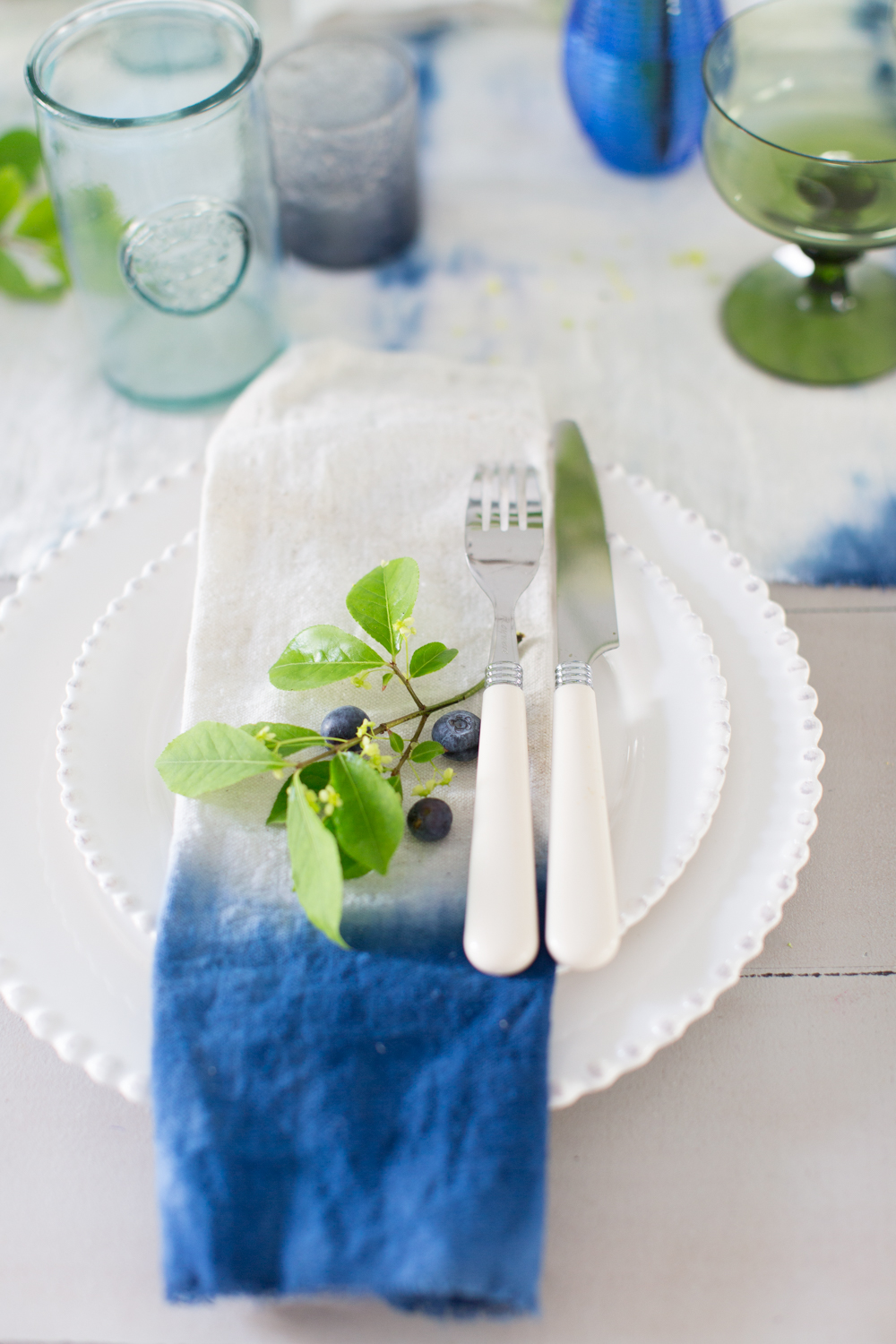 To make the napkins, you can use some of the left over dye and simply fold the napkins in half and apply the dye at the bottom of the napkin. Allow it to rest for a couple of hours.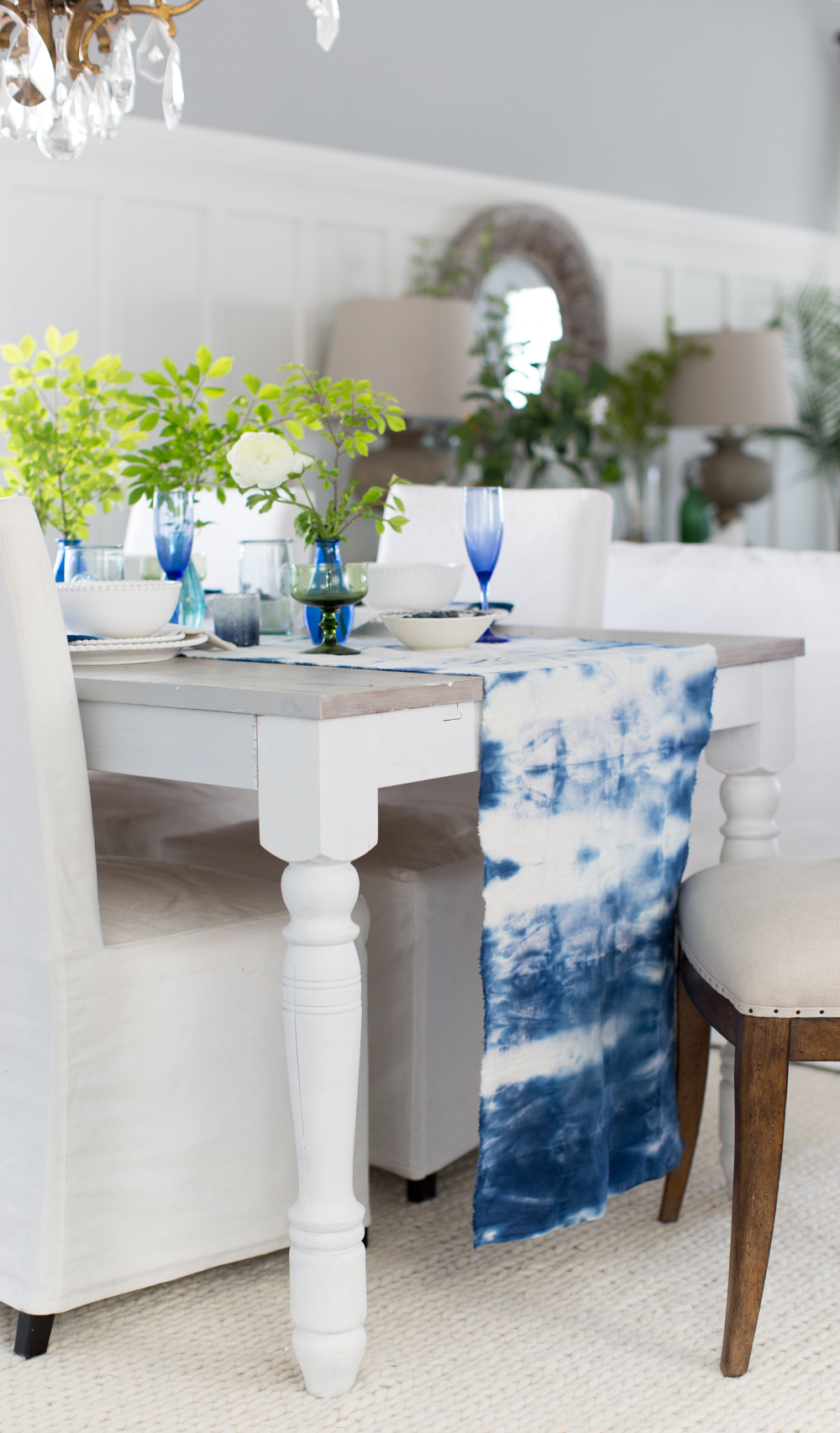 And there you go – a beautiful summertime tablescape that you can put together and enjoy indoors or outdoors as Michaels is your DIY destination for all of your summer celebrations.
Now let's take a look at the rest of the beautiful summertime projects from the rest of my Makers friends.
I hope you have a beautiful day.
much love,