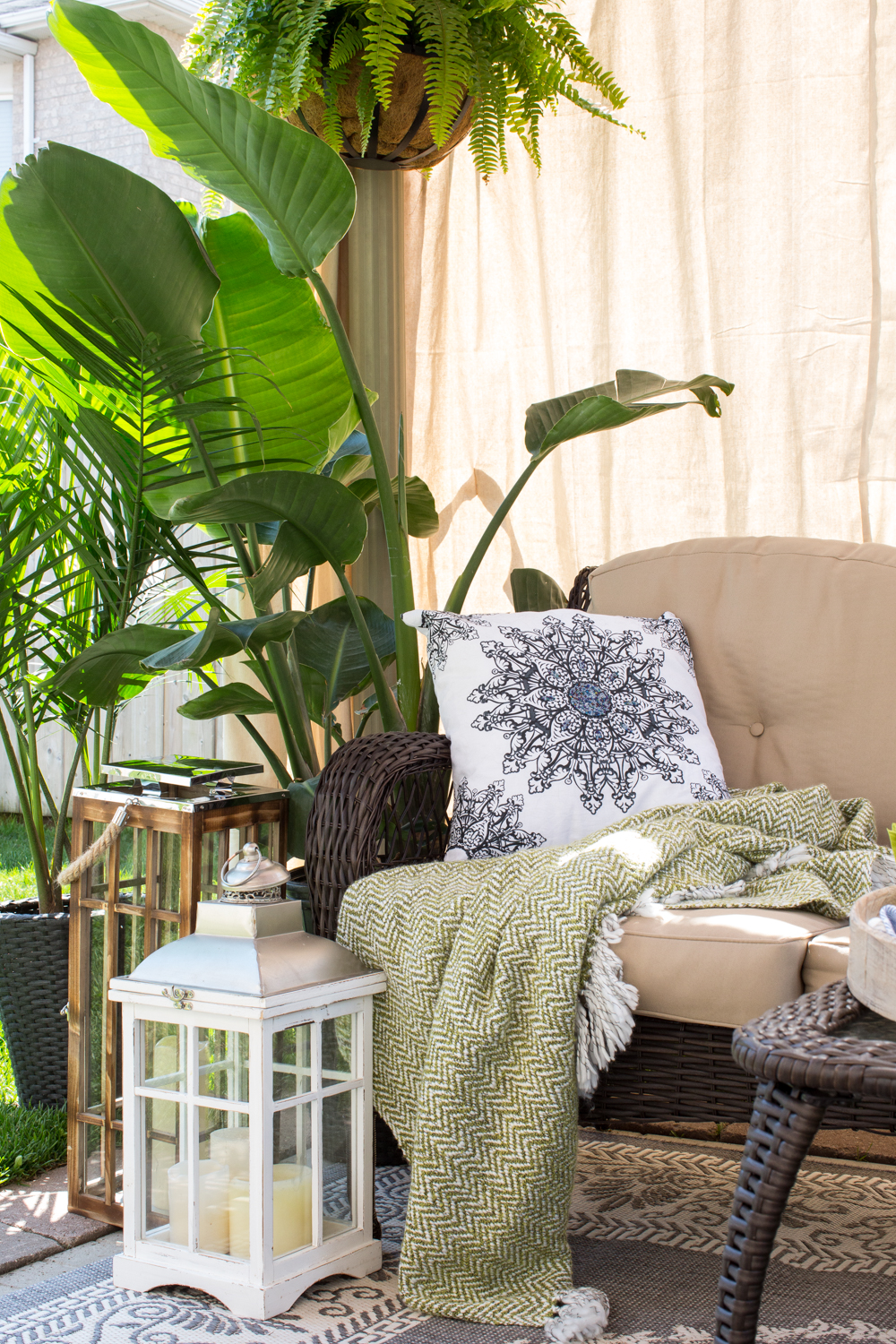 Hello friends…I hope you had a nice week.
I wanted to drop by and provide a little behind the scenes glimpse into what I've been up lately.
We have been very busy of late with multiple projects on the go and it's been tricky trying to balance renos, work and family. If I were to be completely honest, I'm feeling a little tired however the other day, I spent some time on Project 1.
Project 1 – Patio Make-over
I set up a little sitting area in our backyard patio earlier in the week and love looking out the window and seeing it there, just waiting for me to find some time to sit down, relax and enjoy a cold drink. I'll be sharing more of the patio next week along with some of my amazingly talented friends.
Project 2 – Wayfair Videos
I have pushed myself out of my comfort zone these past couple of months and have the honor of working closely with Wayfair on a video series called Inspiration Insiders. Each Friday, myself and a few other bloggers will release a video on Wayfair's YouTube channel covering a variety of topics. It's a fun series that will run for about two months and we will be sharing an array of ideas, from hosting a party to crafty DIYs and design tips.
It would mean the world to me if you could take a few minutes to visit me at Wayfair's YouTube channel and watch my intro. While I find it uncomfortable to watch myself, I'm equally shy in asking others to watch. This is kinda like an 'audition' and well, I feel like the small fry amongst a group of amazingly talented ladies, so should you feel like giving me a little 'thumbs up', I would appreciate it tremendously.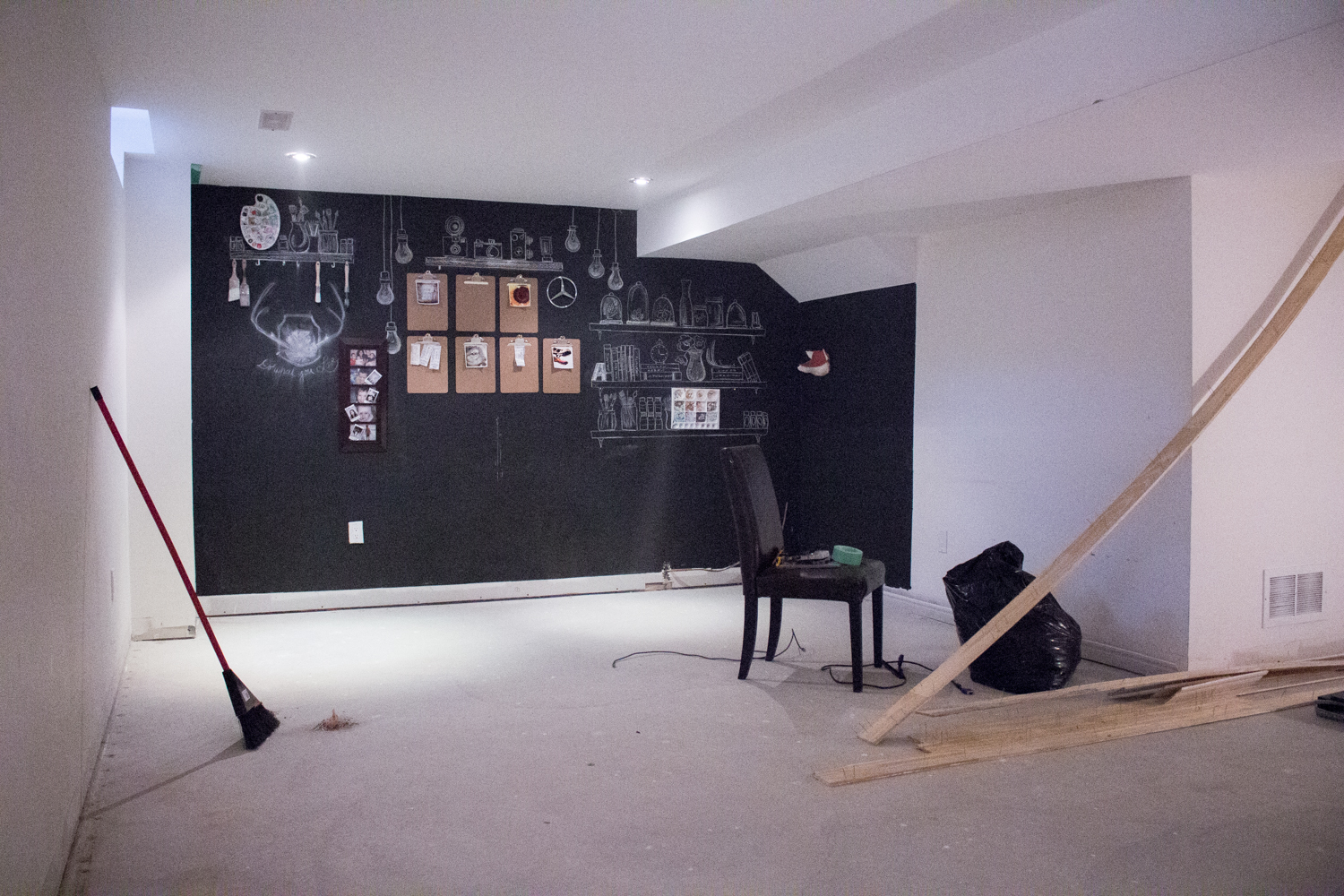 Project 3 – Basement Reno
On a different note, this is what our basement looked like on Sunday. Hubby has made a lot of progress painting and installing our beautiful new flooring in preparation for an upcoming photoshoot. I can't wait to show you the after.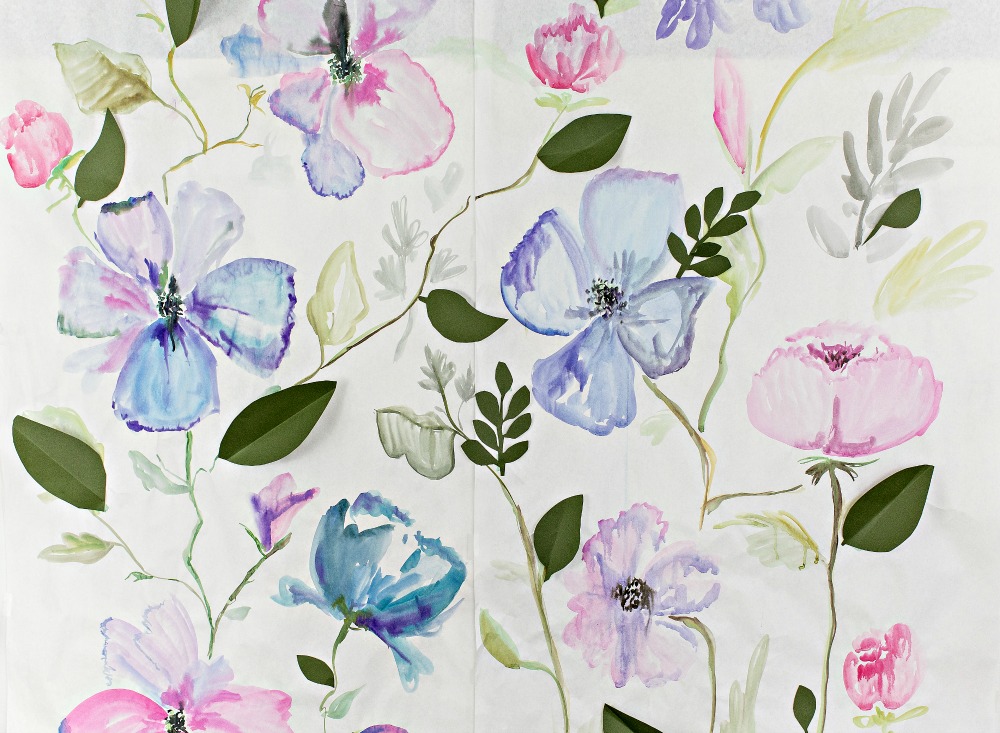 Project 4 – Latest Wayfair Video
As part of the latest Wayfair video, I also painted this giant watercolor backdrop…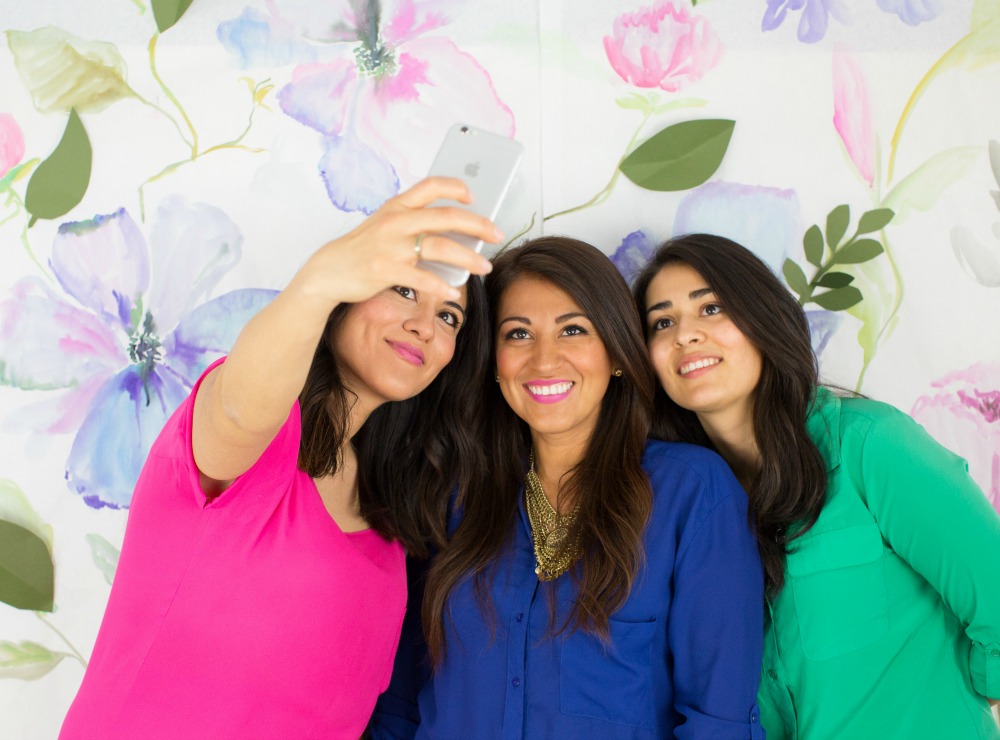 And invited my sisters over for a mock craft party (and of course, a few selfies).
Well…that's been life lately. Would love to hear your thoughts and what you've been up to of late.
Thank you so much for stopping by…see you soon.
much love,